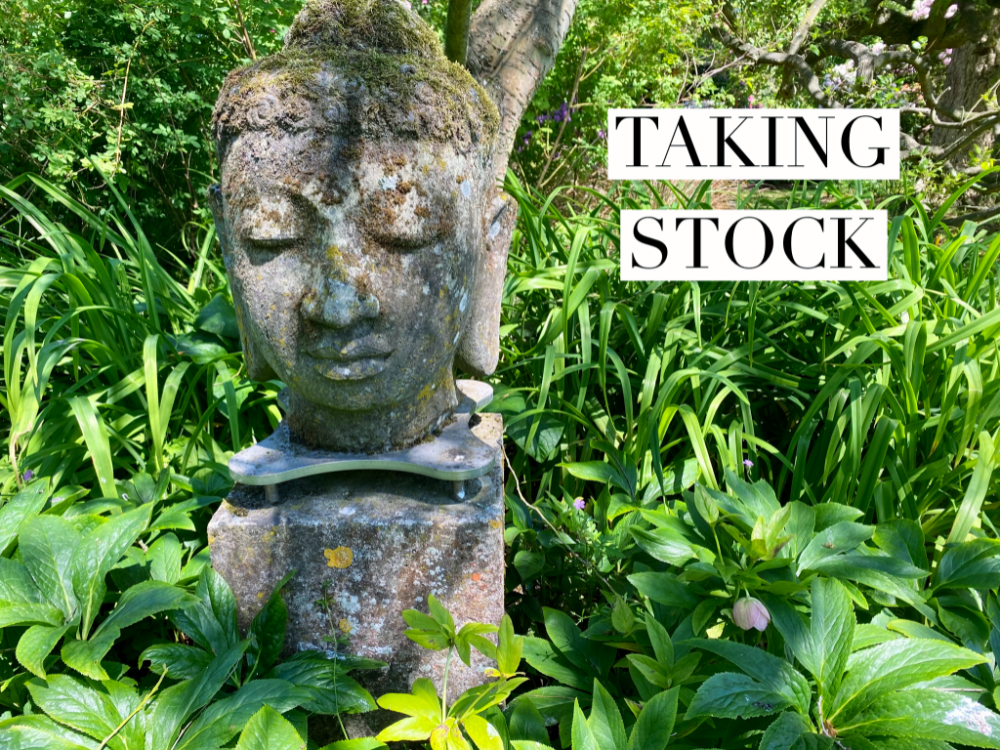 Well, I'm back in Australia, and finally back on the blog. I'm not going to lie, it's been an epic month where I have experienced all the feels and had to do all the things. That said, as sad and challenging as this month has been, there's also been a lot of happiness and joy. It's a month I'll never forget for the best and worst of reasons.
But before I jump feet first into the new month, I'll take stock of the old one. Why don't you grab a cuppa and join me?
Starting: And finishing the month in Sydney with a bit of UK in the middle
Flying: Economy on the way to the UK and Business and First on the way back.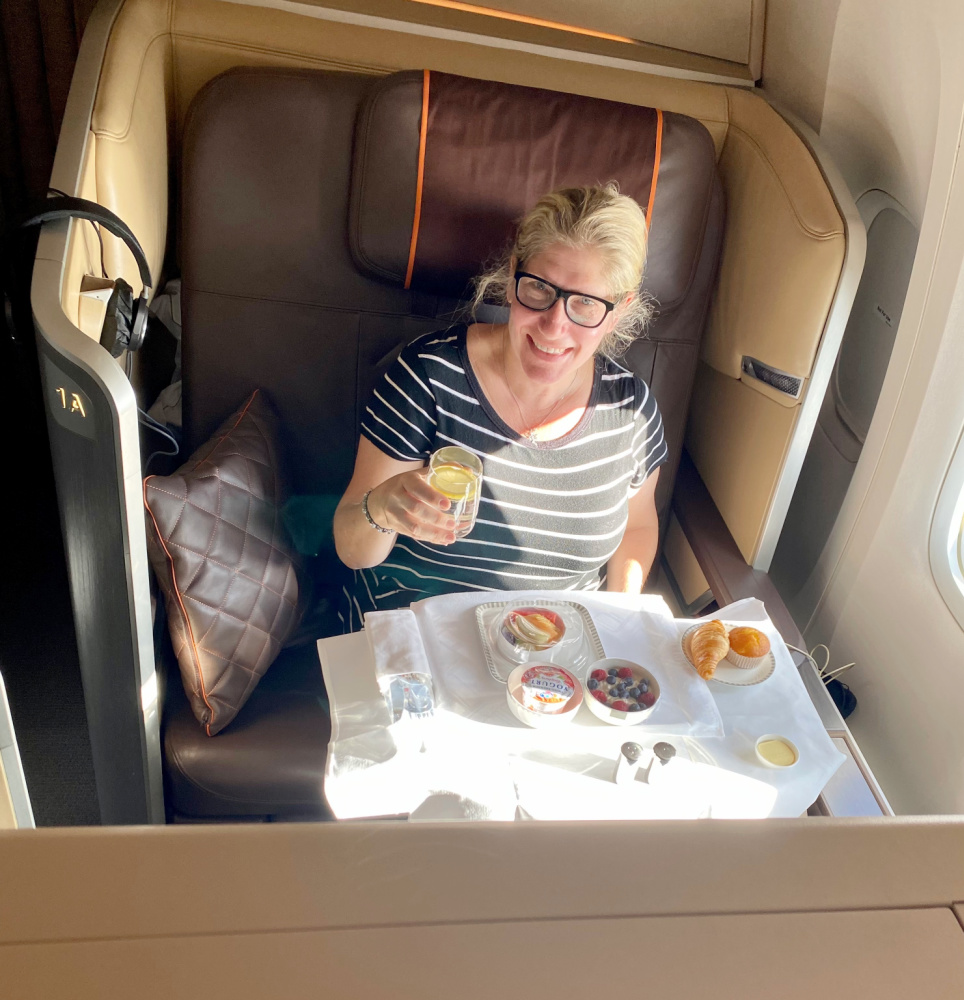 Ticking: Another thing off my list of 101 Things in 1001 Days with my jolly in business class.
Living: The high life in first class – it's probably the first and last time I'll ever afford to do it!
Travelling: During a pandemic feels like I'm an extra in my own science fiction movie.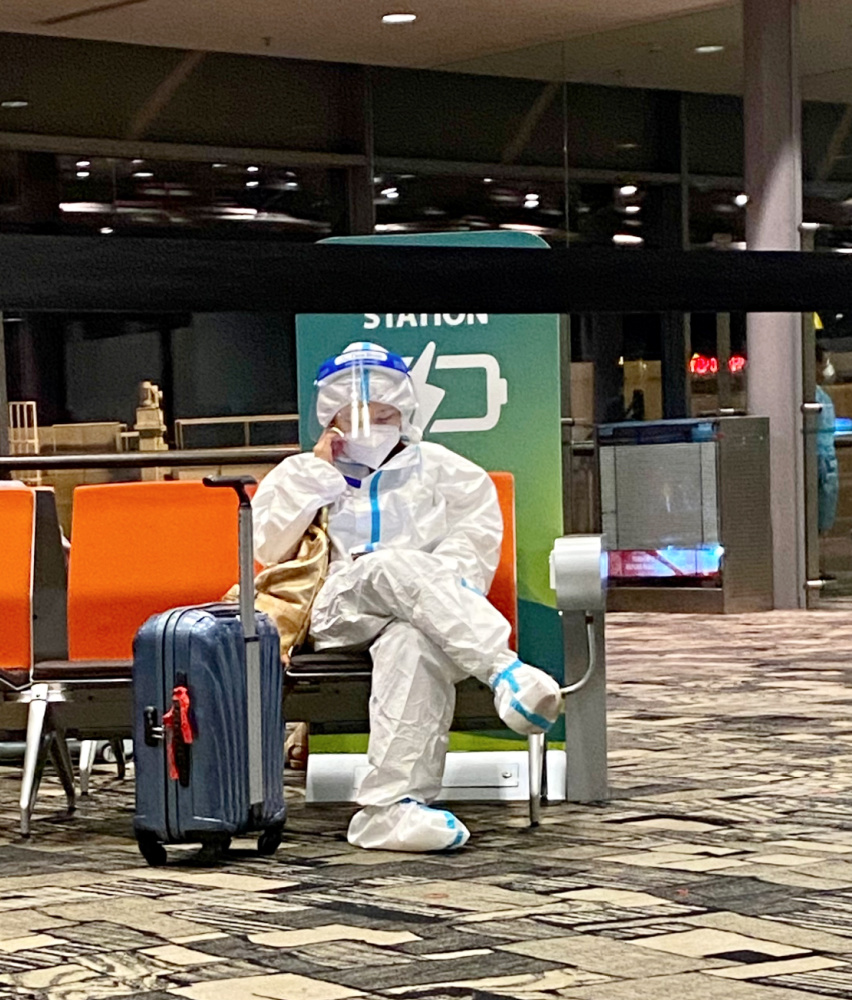 Finding: A really amazing funeral director who works outside of the box (excuse the pun.)
Thinking: How small the world is – said funeral director is now my mum's dog's new next door neighbour.
Saying: Goodbye to mum in a really emotional but beautiful ceremony.
Following: Mum's last wishes and so honoured I could make them come true.
Burying: Some of her ashes in this beautiful burial orchard. Not a bad spot to rest for eternity.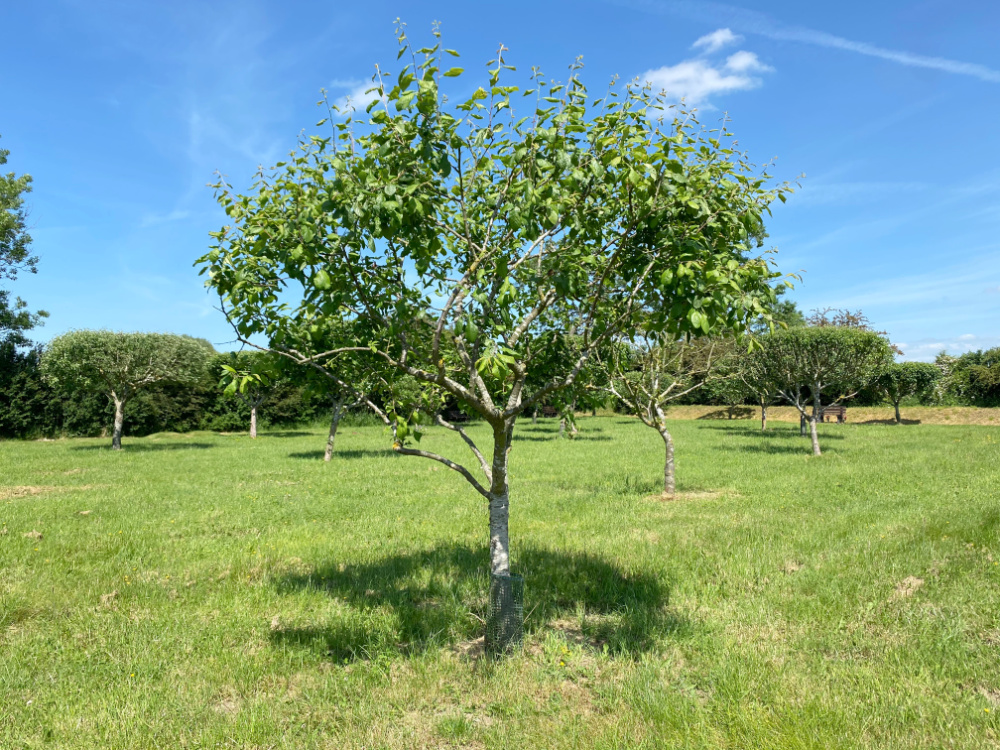 Bringing: Some of mum's ashes to Australia – she always wanted to come – to be made into a diamond.
Marvelling: That ashes into diamonds is totally a thing.
Loving: This pic of me and my mum given to me by my oldest friend. I'd never even seen it before.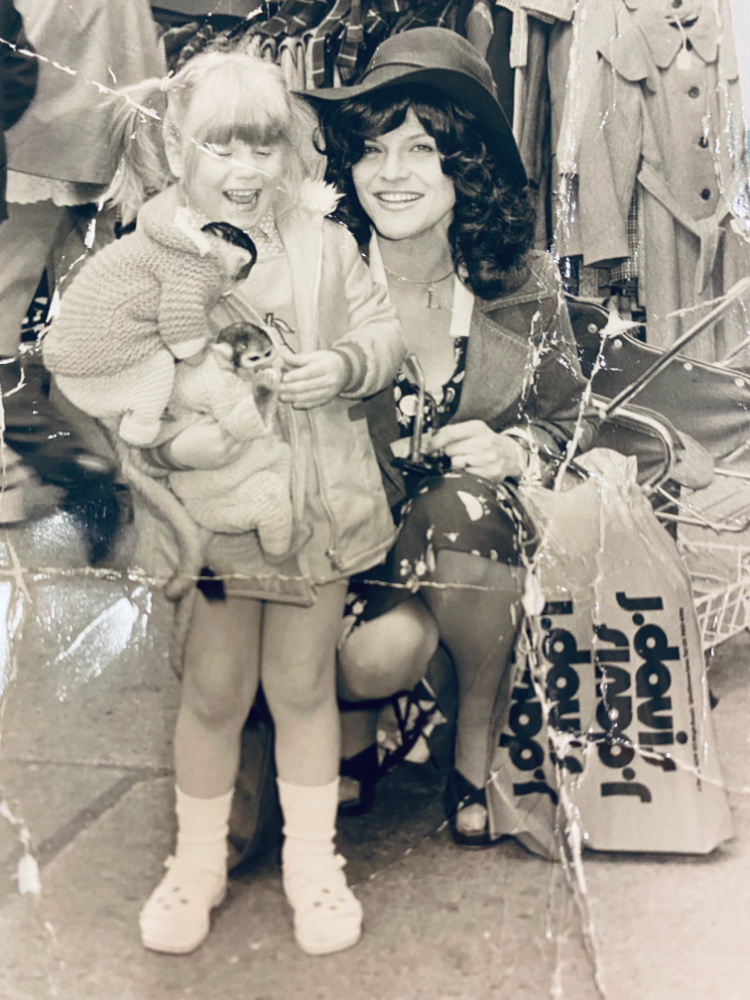 Spending: Quality time with all my favourite people in the UK.
Getting: By with a lot of help from my loved ones. I honestly could not have got through the last month without them.
Enjoying: A little staycation in Lincoln with my friends and our dogs.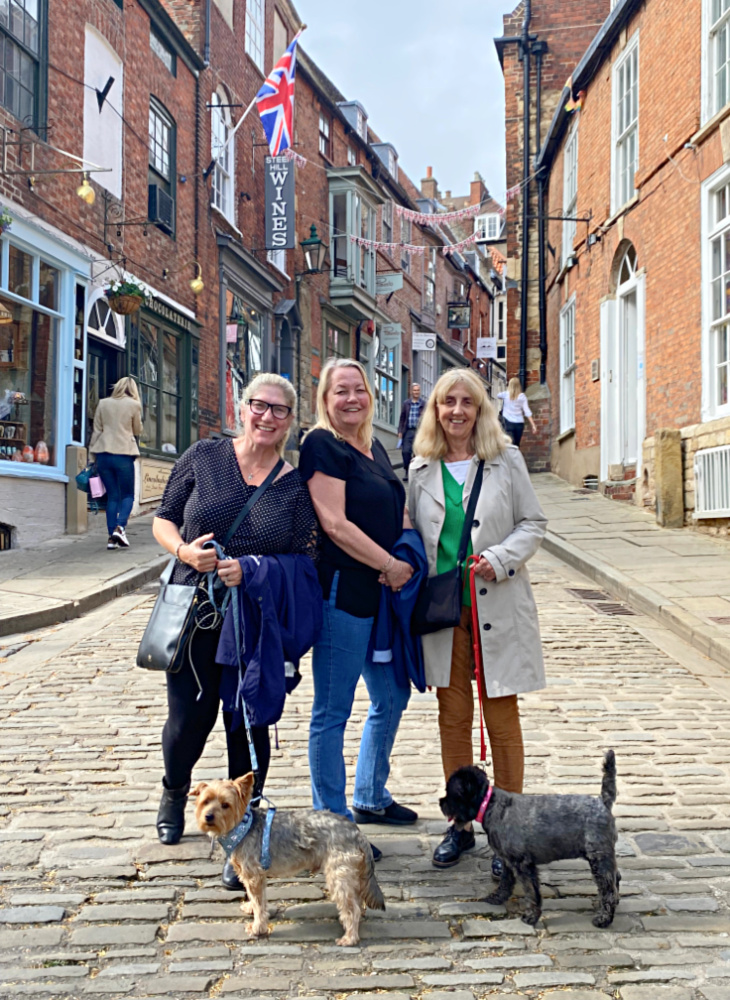 Rehoming: Mum's dog, Calvin. I know he's going to be so happy but it still breaks my heart to say goodbye.
Liking: How dog friendly the UK is. Australia has so far to come in this regard.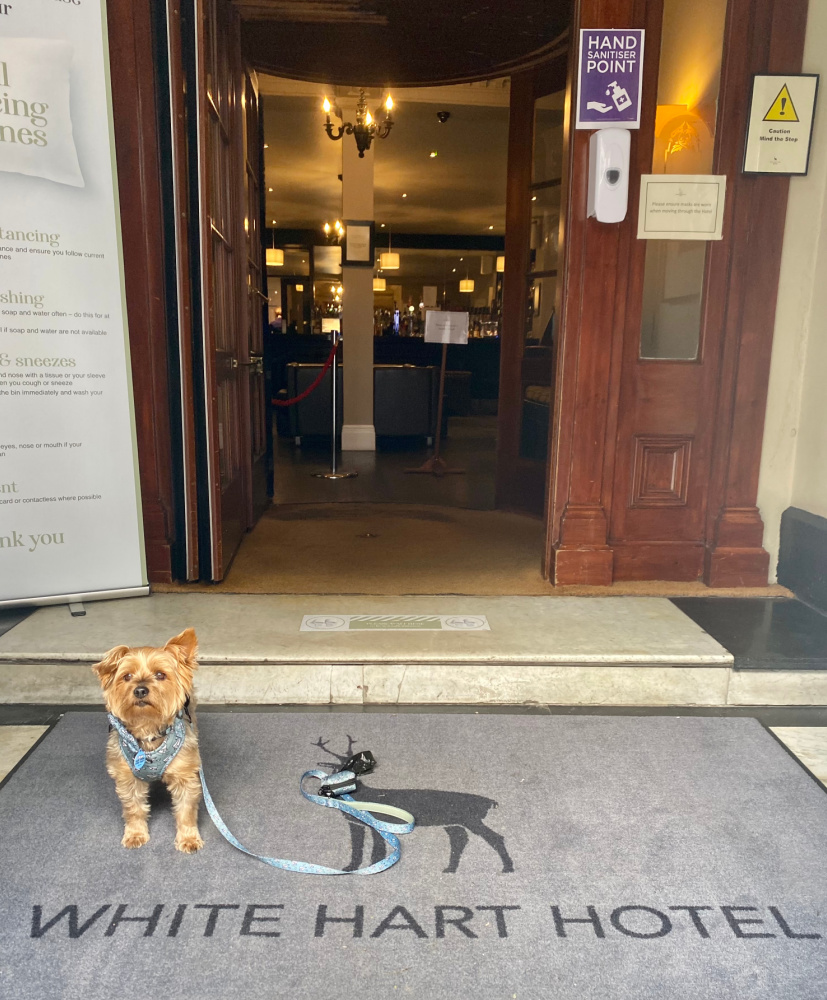 Missing: My mum like mad and David and Teddy too. Can't wait to get out of quarantine and give them a big squish.
Wishing: David could have been with me in the UK and I could be with David in the current NSW lockdown.
Wondering: What happened to mum's flower fairy necklace – she wore it for years and never took it off but I couldn't find it anywhere.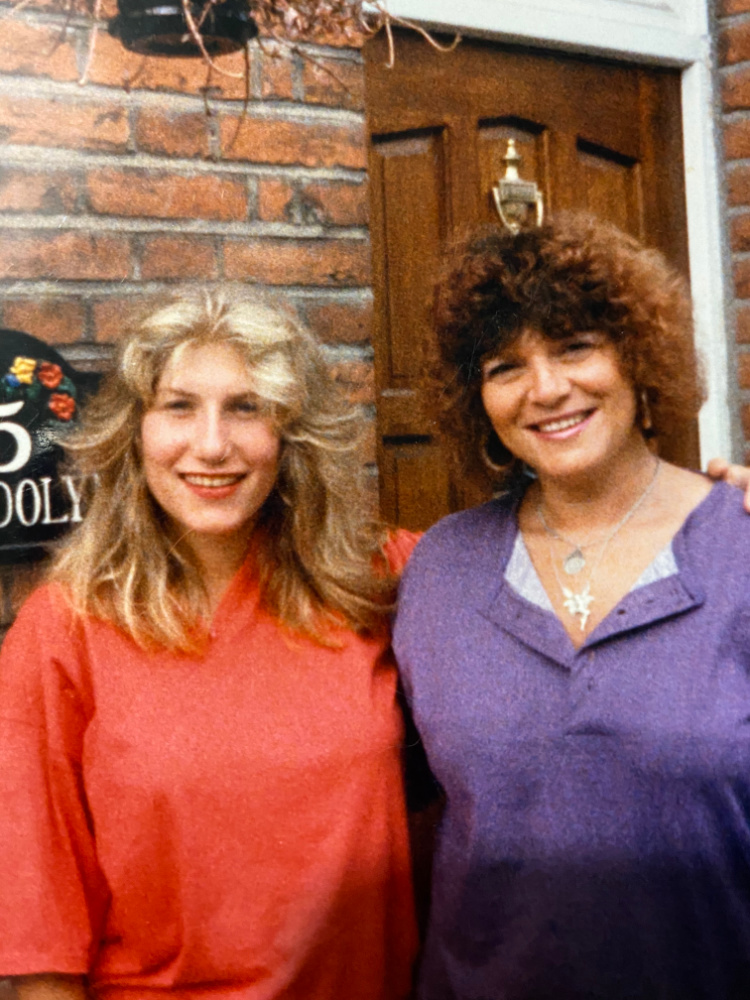 Buying: A replacement fairy necklace of my own.
Looking: For a sign from mum. I think I found it on the day I left Lincoln – this fairy randomly hanging off a tree in a hidden park.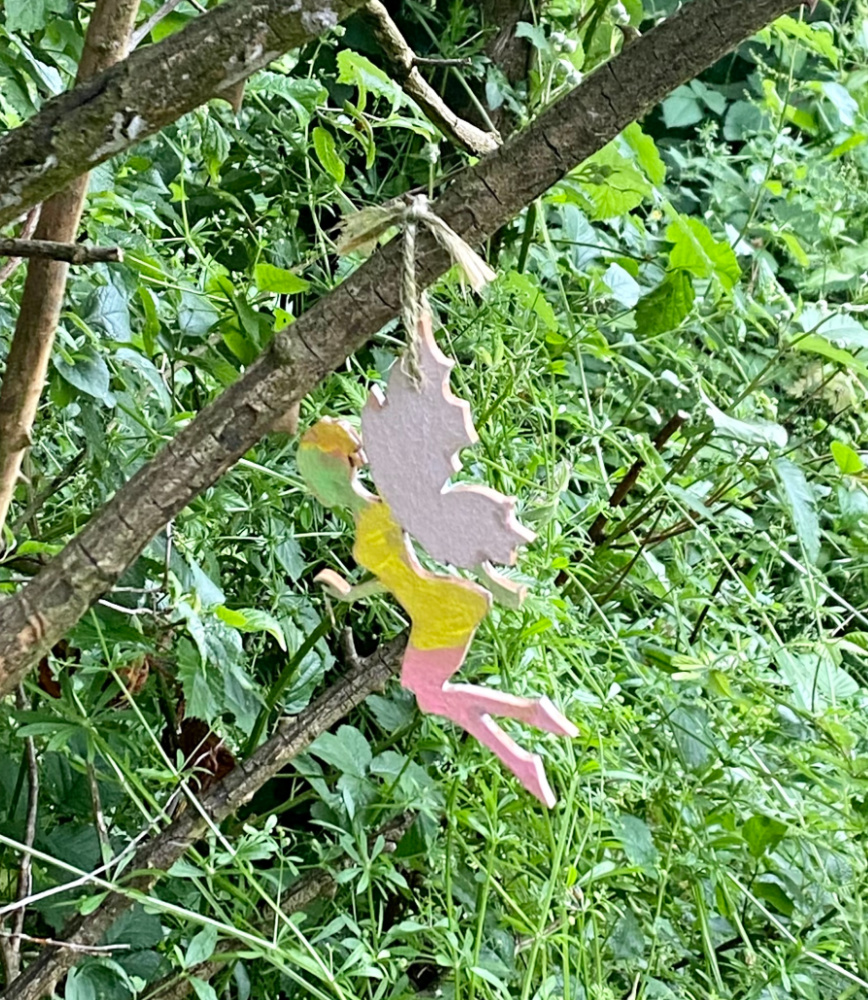 Wearing: Mum's clothes – I did a good job of raiding her wardrobe. I think she'd be tickled.
Remembering: The good times and sharing memories of my mum with all my/her friends.
Celebrating: A life well lived with mum's friends over the most wonderful afternoon tea.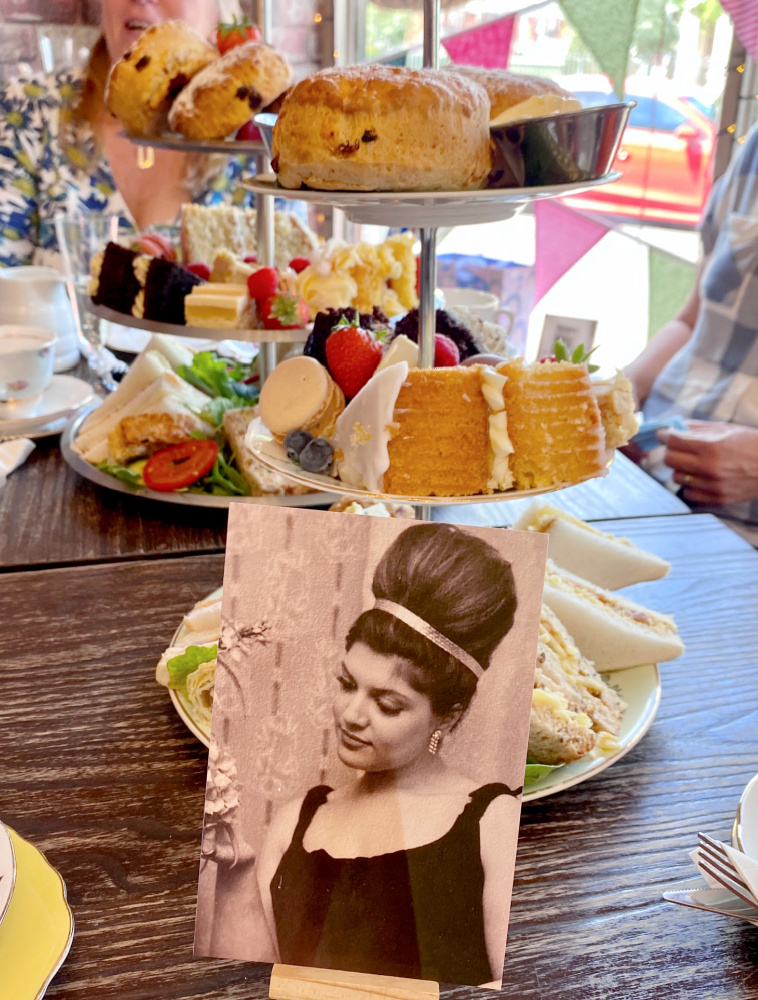 Smiling: When I think of my old memories of my mum and the new memories I made in the UK.
Noticing: That English summer is for the most part not dissimilar to Australian winter.
Enjoying: A little bit of the English summer in the stunning gardens at Doddington Hall.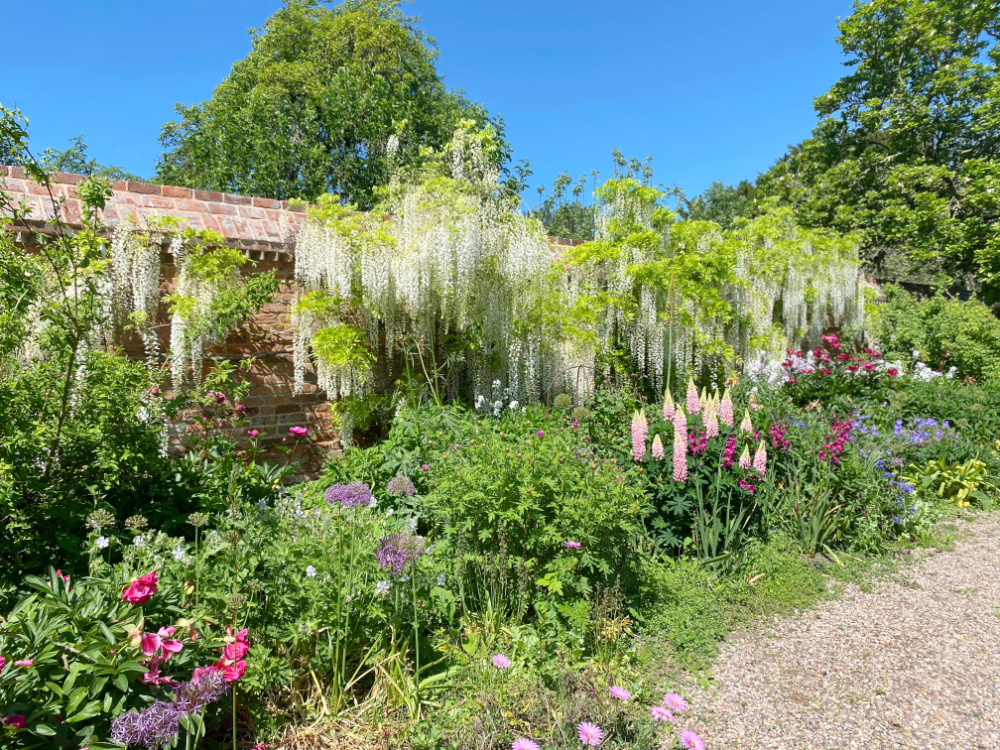 Drinking: Wine. It's medicinal. Well, that's my theory and I'm sticking to it!
Eating: All the English food. I think I came back from the UK with my insides made up of 80% potato.
Reading: Not much at all.
Seeing: Shakespeare's Love's Labour's Lost at the Tolthorpe Open Air Theatre. What a treat!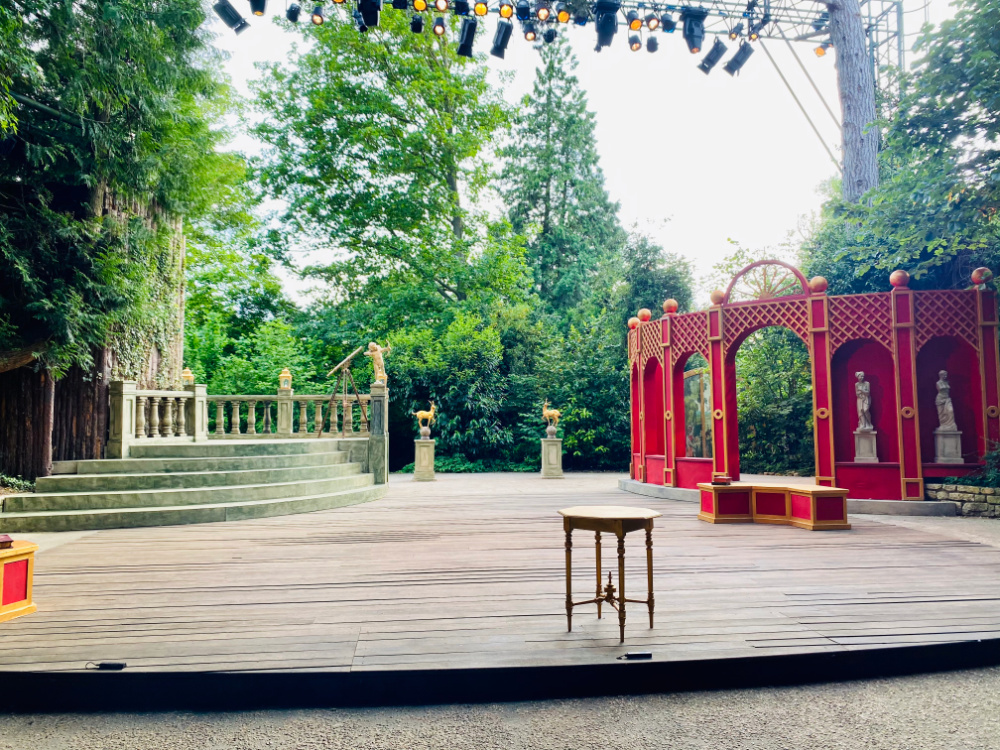 Watching: Lucifer on Netflix. I'm hooked!
Quarantining: At the health hotel in the Meriton Mascot.
Talking: To my psychologist. I am so grateful for her support and guidance.
Making: My own food because the quarantine grub is quite unpalatable! If you have any yummy microwave recipes, hit me up!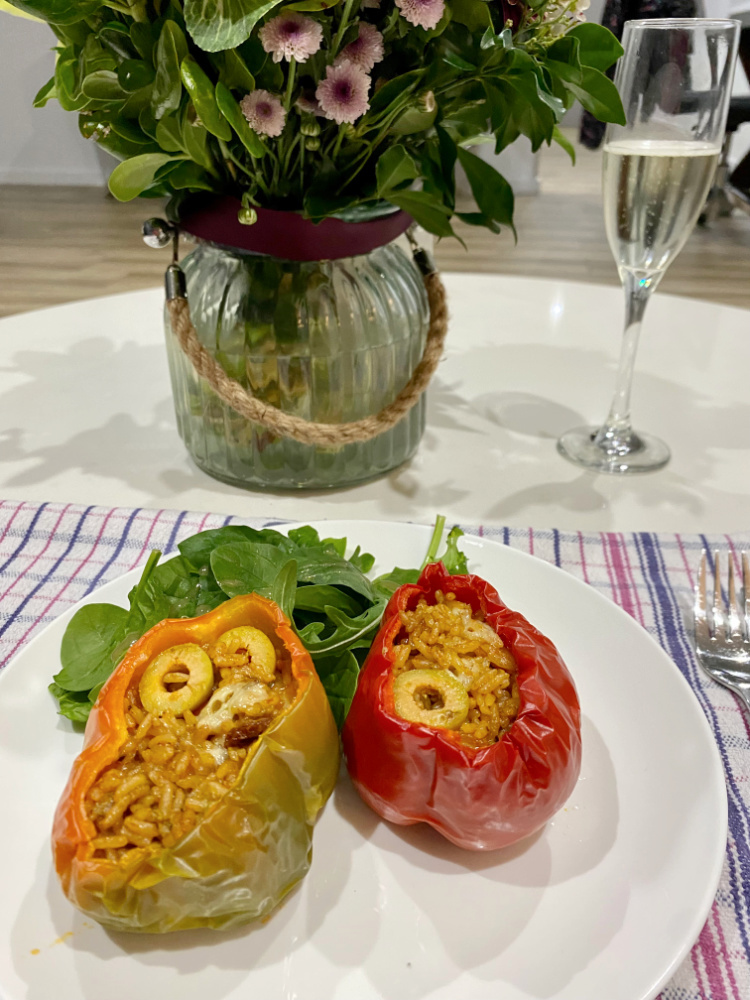 Bookmarking: All the best quarantine workouts.
Opening: This sweet surprise from a friend.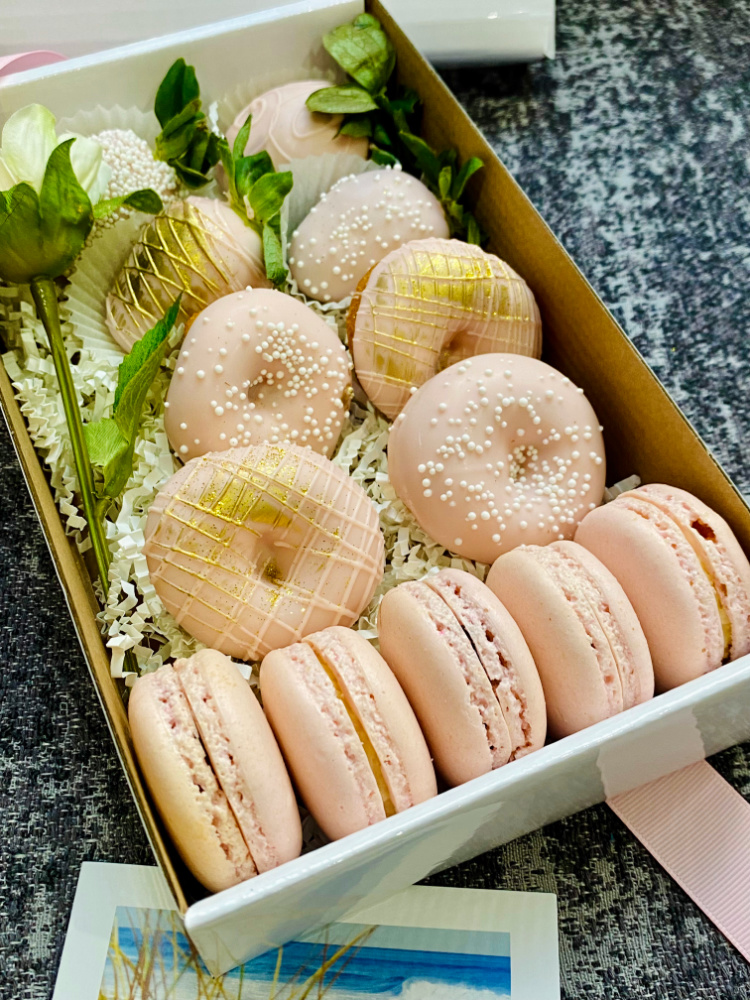 Keeping: Busy in quarantine – doing (easy) workouts, colouring, doing puzzles, blogging and catching up with friends.
Smelling: These beautiful flowers that a friend sent in a care package.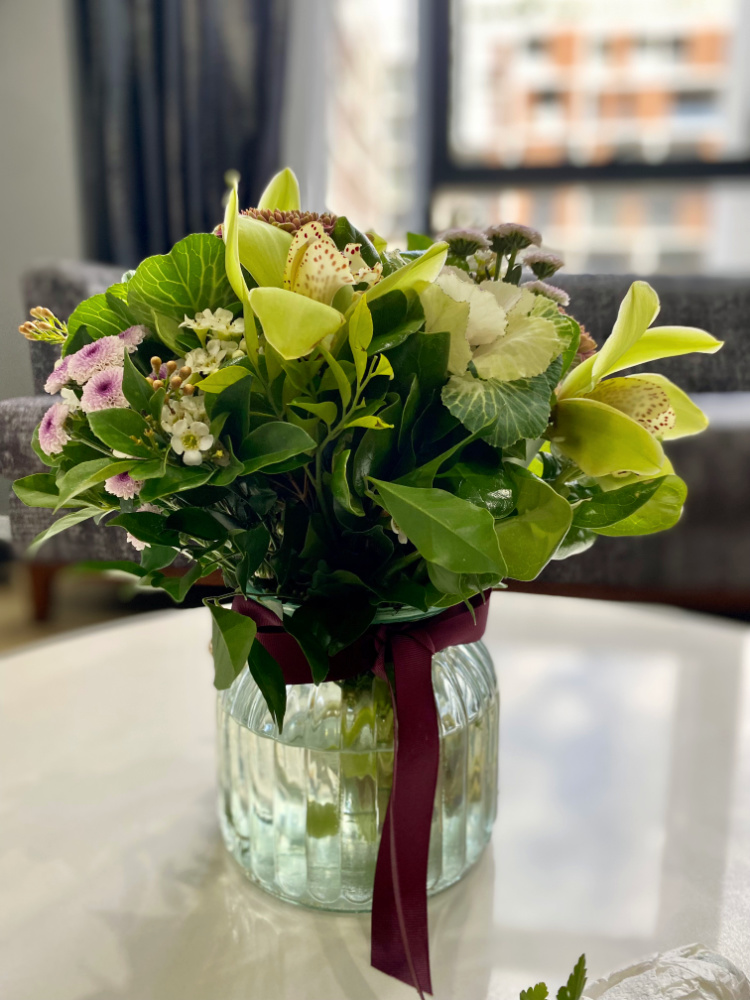 Having: So many COVID tests, I've actually lost count.
Becoming: A dab hand at swabbing myself, now there's something I never thought I'd say!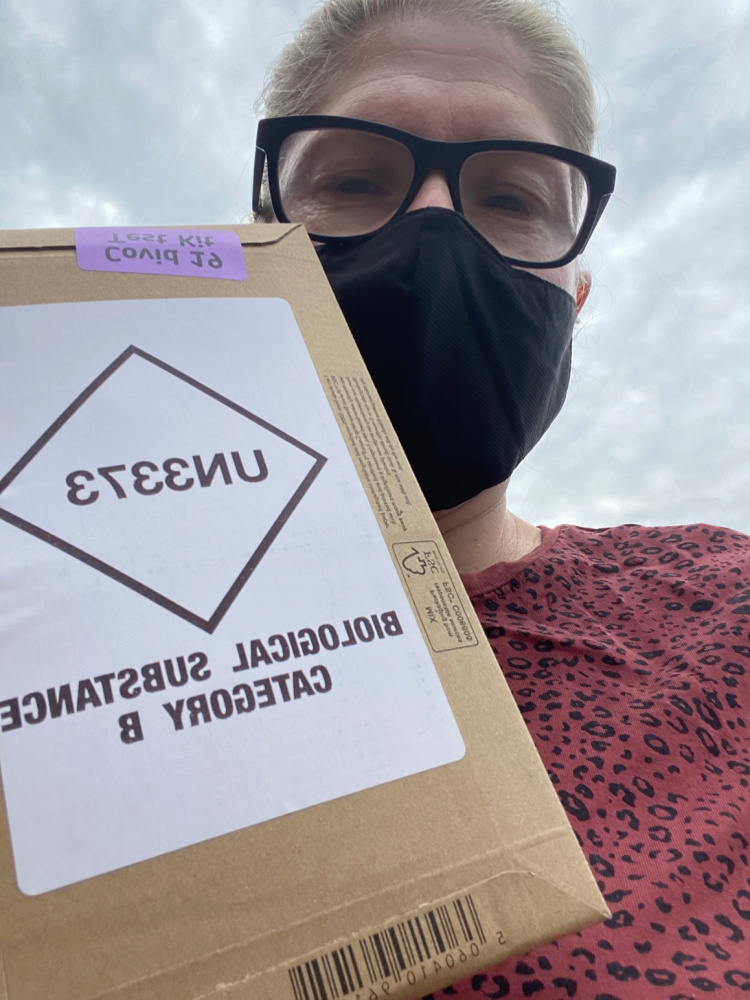 Waiting: For my second Covid jab – I missed my second shot while I was in the UK.
Trying: To get back to the blog because everyone needs a purpose, right?!
Wanting: To go home. So. Much.
Counting: Down the days until I can get home to be with my boys.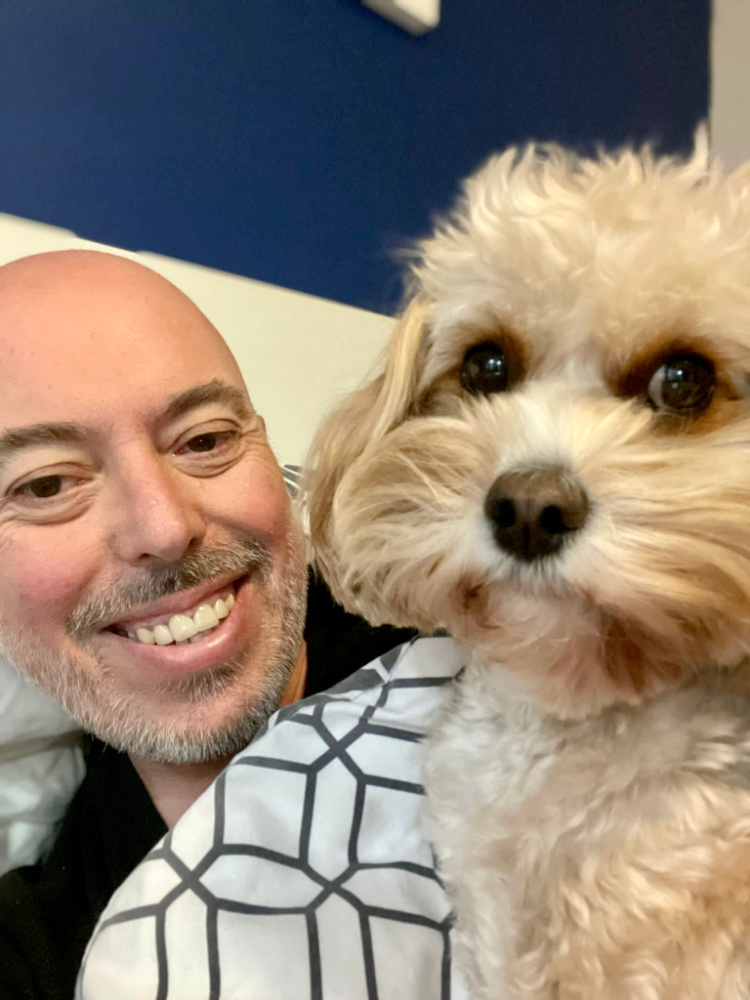 Hoping: This current Covid outbreak works itself out soon.
Disliking: The prospect of coming out of quarantine straight into lockdown and a 50th lockdown birthday.
Worrying: About David being on his own in lockdown and on his birthday. Wah!
Sitting: With the discomfort and uncertainty.
Feeling: So incredibly grateful to all my friends and family, near and far, online and real life who have supported me over the last month. I'm very, very lucky.
Well, that was my month in an extra large nutshell. Now I've told you about my month, won't you tell me about yours?
Linking up with Denyse for Life This Week