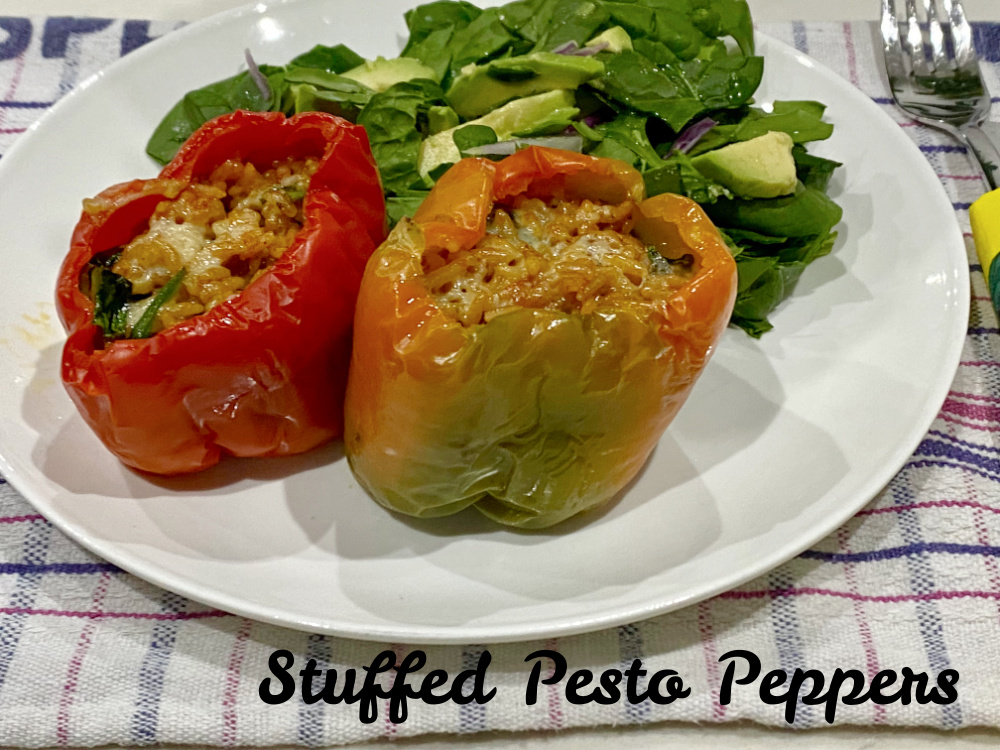 These pesto peppers are quick, easy and versatile and you can serve them up in just 15 minutes!
I was actually going to share this recipe and take proper pics after my release from quarantine but I've had so many questions about it that it would have been cruel as quarantine to keep everybody waiting. So as I'm still in quarantine and in the spirit of keeping it real, my phone pics will have to suffice!
When I walked into my quarantine accommodation, I thought I'd won the accomodation lottery scoring myself a spacious one bedroom apartment with an opening window and praise be, a balcony! Although if I'm really honest what I was most excited about was the kitchen.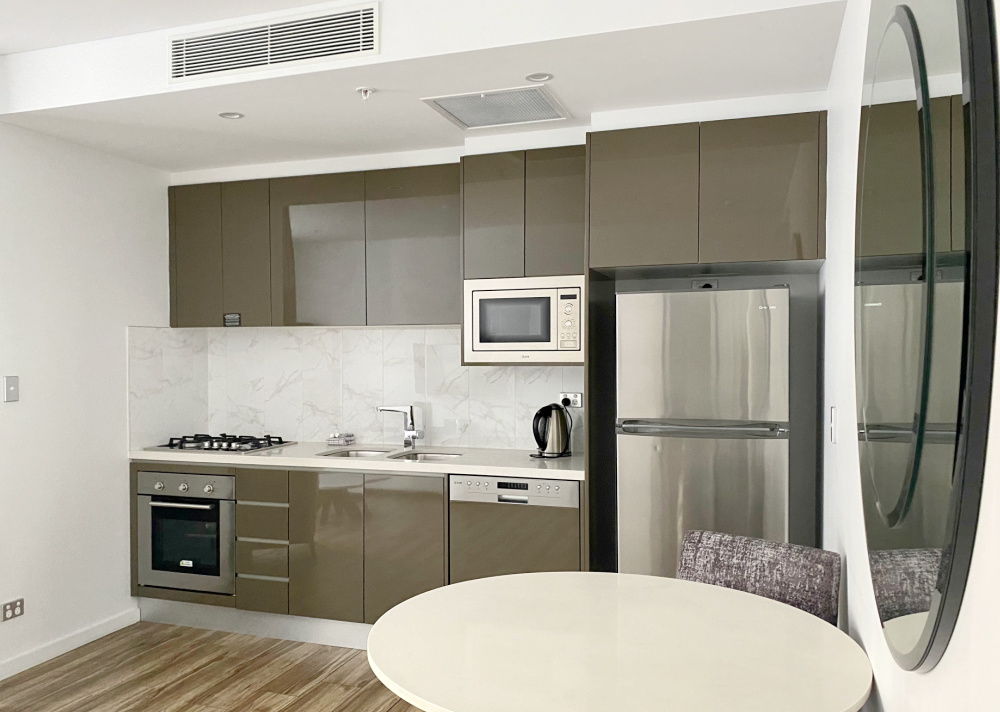 Even the fact that the oven and stove were disconnected (just in case someone set the fire alarm off) did not dampen my enthusiasm. I had a kettle, microwave, cups, plates, cutlery and a full size fridge, so plenty to work with.
Sadly the quality of the food was not of the same standard as the accommodation as there was no kitchen on site. The food was outsourced, not tasty and highly processed but the quality of my lodgings more than made up for it. It soon became apparent that if I wanted to eat delicious, healthy food, I'd have to cook it myself.
With just a microwave to cook with, I had to think a little outside of the box but these stuffed peppers were the happiest of accidents!
This dish requires just 5-6 ingredients and apart from a microwave, all you need is a plate, a bowl, a sharp knife and a chopping board. So even if you're in quarantine in a hotel room, if you have a microwave, you're good to go. Bonus points if you have a grater for the cheese but it isn't necessary, you can just slice or shave the cheese instead.
Talking of equipment, you'll need to bring a little survival kit to hotel quarantine. Sadly, the standards of hotel and their amenities vary wildly, but at best pack a sharp knife in your checked in luggage. If you have friends or family in the city where you are in quarantine, they can bring you care packages with food, booze or equipment but sharp items like knives are contraband and won't pass the security so come prepared!
I'll take any excuse to cook with pesto – have you seen my extensive pesto recipe collection?! – and although my own Kale and Basil Pesto is my absolute fave, under quarantine conditions shop bought will more than suffice! Similarly, if I was at home, I would prepare my own rice but packet rice is quick, convenient and super tasty.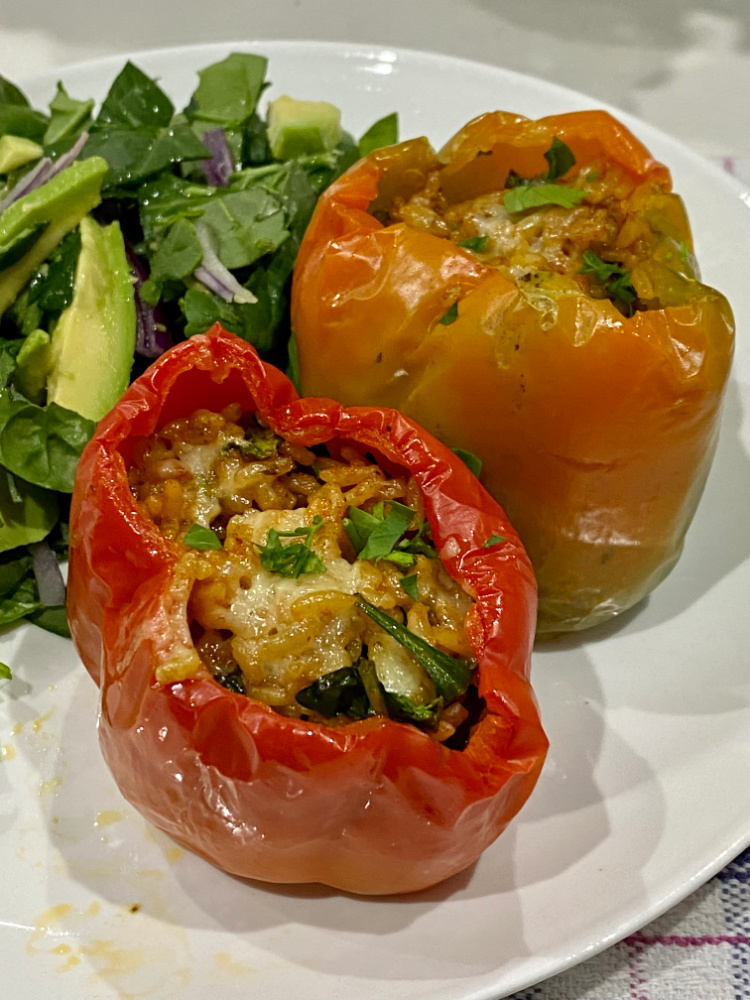 Not only is this recipe quick but it's super versatile. I used tomato flavoured rice but there are so many varieties available, you can choose whatever flavour takes your fancy!
Similarly, use whatever cheese you have to hand; cheddar, feta or goats cheese, or even a combination would all work well in this recipe. And for an added flavour boost, chuck in a handful of spinach and/or olives too!
Remember though that most commercial pesto uses parmesan which is not vegetarian so if you're a vegetarian in quarantine look for a parmesan free pesto and if you're at home check out how to "veganise" my Kale and Basil Pesto which has all of the pesto flavour but none of the parmesan.
I won't lie when I added this recipe to my quarantine meal plan (yes, that's a thing) I did not have high hopes but these peppers exceeded all my expectations and it will be a recipe that I'll be cooking from quarantine into lockdown and beyond!
These peppers are cheap, easy, economical and super tasty and with minimum prep, there's almost no washing up which is always a bonus!
Have you got a go-to microwave recipe? If you were in hotel quarantine what would be top of your wish list?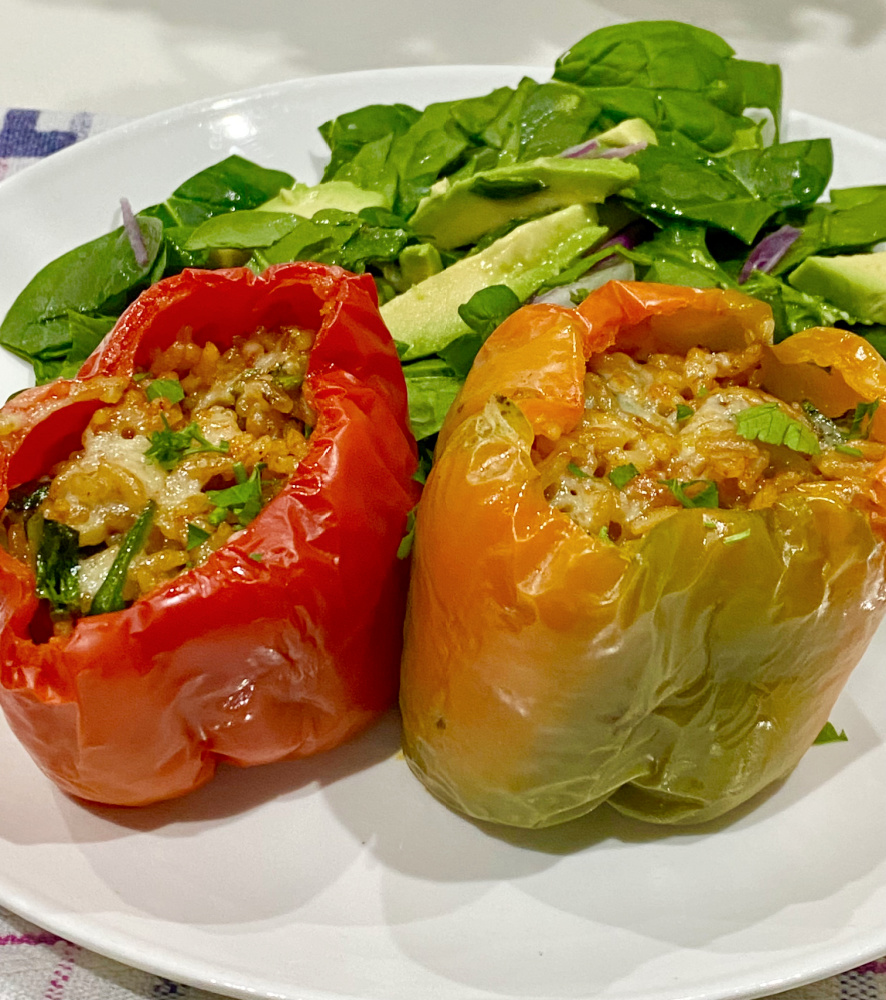 Serves 1-2, easily doubled
Ingredients
2 large or 4 small red peppers
1 pouch Uncle Ben's Tomato and Basil rice, cooked (or flavour of choice)
2 tablespoons pesto (red or green)
80g grated cheese (cheddar, feta or goats cheese all work well)
handful of spinach (optional)
handful of pitted olives (optional)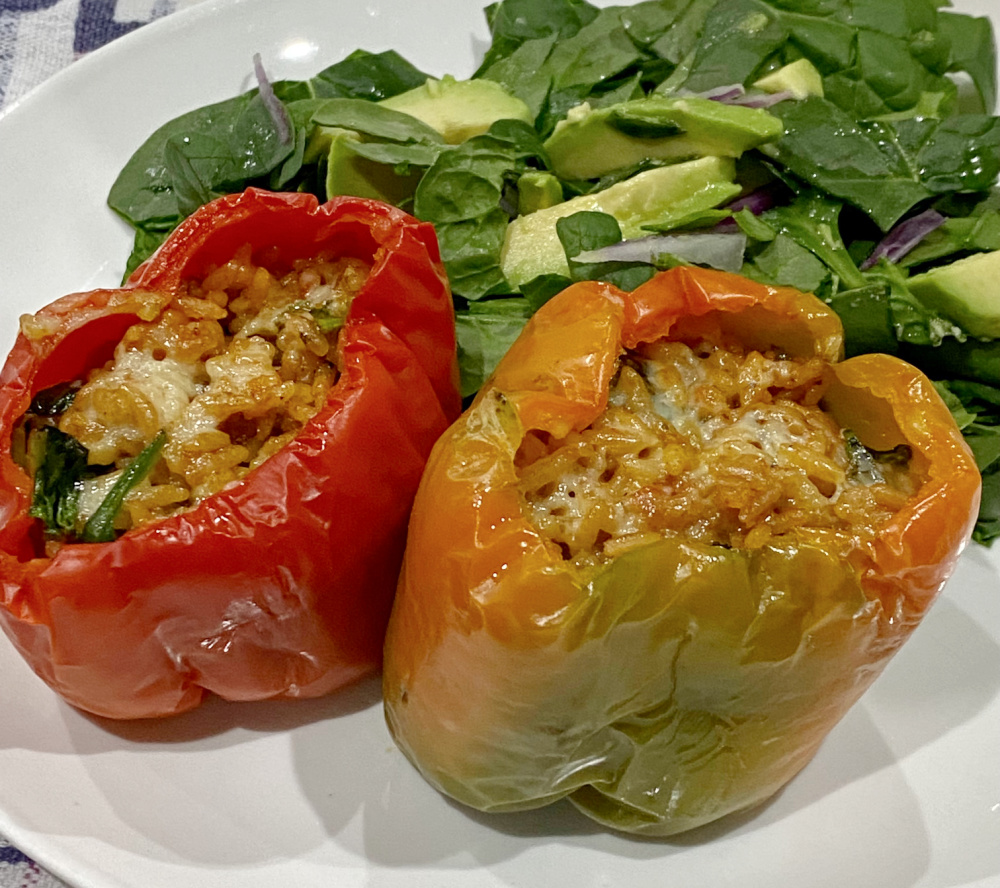 How to
Using a small knife, cut the top of each of the peppers and scoop out the seeds inside. Sit the peppers on a plate, cut side up and microwave for 5-6 minutes until they have wilted and softened.
Cook the rice following the packet instructions and then mix through the pesto and about 3/4 of the cheese.
Scoop the rice mixture into the peppers, sprinkle over the remaining cheese and cook for a further 8-10 minutes.