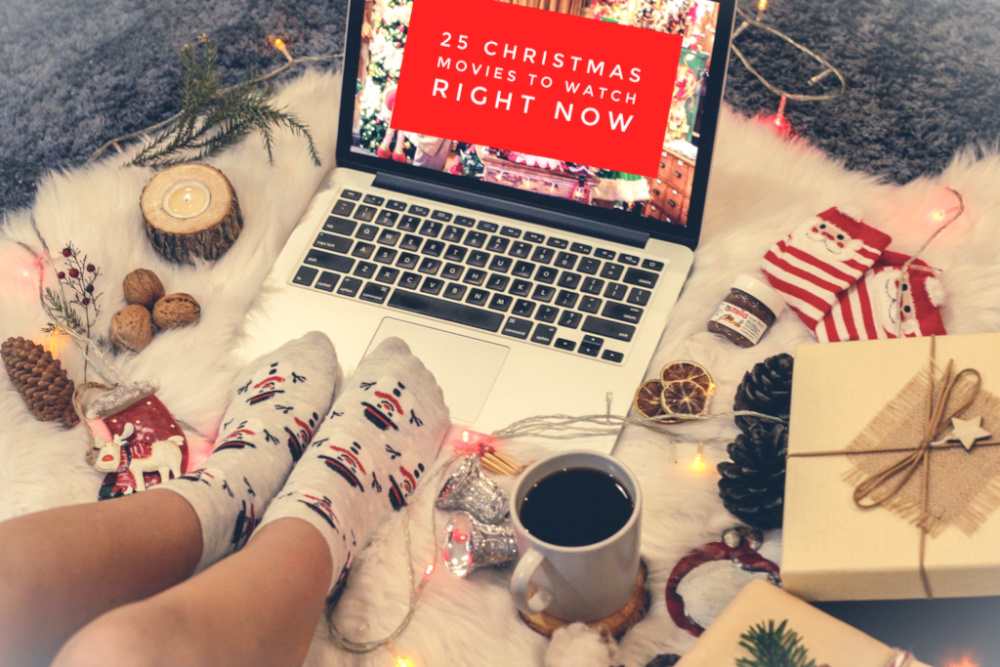 Christmas isn't Christmas without a good Christmas movie so I've rounded up 25 of the festive finest for your viewing pleasure. Think of this as my gift to you, a festive film advent calendar!
I love a festive film round up, remember last year's 10 Cheesy Netflix Movies To Watch at Christmas?
This year, I've diversified with the streaming channels with my top picks from Amazon Prime, Binge, Netflix and Disney Plus.
They're listed in no particular order but cover all the bases with comedy, fantasy, romance and family friendly movies and the quintessential sack full of festive feels. Although, of course, I saved my best movie 'til last.
Whatever your festive fancy this Christmas, I've got the feel good movie for you!
The Mistletoe Promise (Amazon Prime)
3 stars
In this Hallmark movie based on the book by Richard Paul Evans, two strangers bond over their lack of enthusiasm for Christmas and make a holiday "promise" to be a couple to make their holiday obligations a little easier to bear. Of course, as their charade progresses not only do the faux couple appreciate the magic of Christmas, they also discover that there is more to their contract than business.
The plot is predictable, the acting is cardboardy and the chemistry between the characters is negligible but this holiday movie is cute and packs a festive punch with ice skating, snowmen and more decorations than you can shake a stick at. Plus there's definitely got to be some bonus points for a female lead that is an independent, smart successful businesswoman.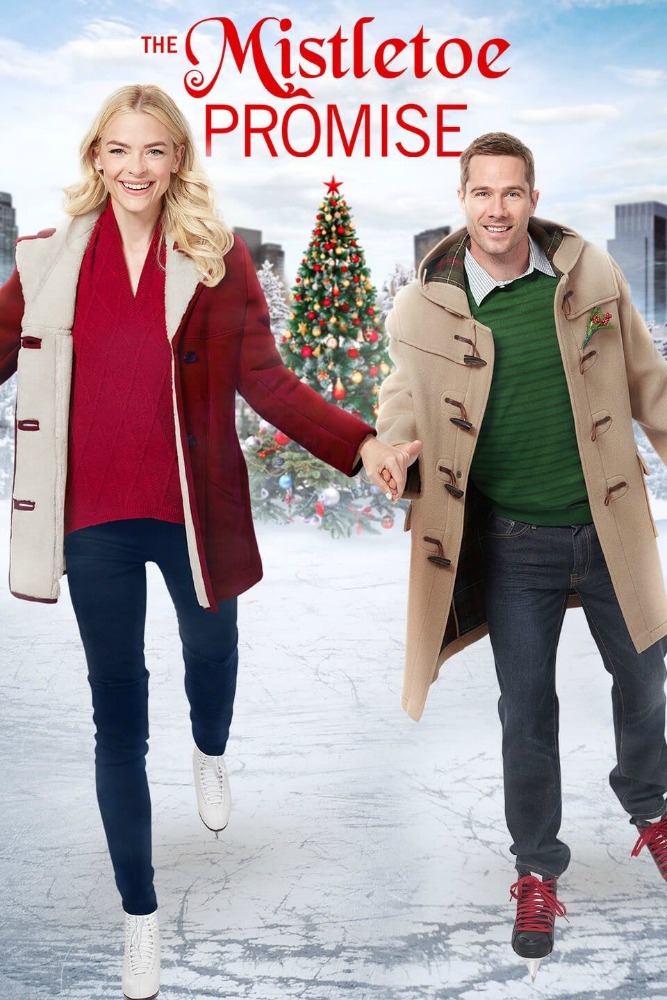 Last Christmas (Netflix)
4 stars
Kate (Emilia Clarke) is not living her best life. Working as an elf in all-year round Christmas shop, the wannabe singer is right out of luck and has a knack for making bad choices. All that changes though, when she meets kind hearted but mysterious Tom (Henry Golding) who seems to be too good to be true.
This startstudded romcom with a Wham/George Michael soundtrack sometimes in parts feels like a lame British version of a Hallmark movie. That said, although this movie got slammed by the critics there is a lot to love.
I love how the movie takes you on an armchair adventure around London which always looks magical at Christmas – especially those quaint little alleyways and secret gardens. The acting is stellar and although at times, the film feels like it drags, there's a cracking plot twist at the end. Suffice to say, have your tissues at the ready. While this movie doesn't have it all, what it does have is a helluva lot of heart.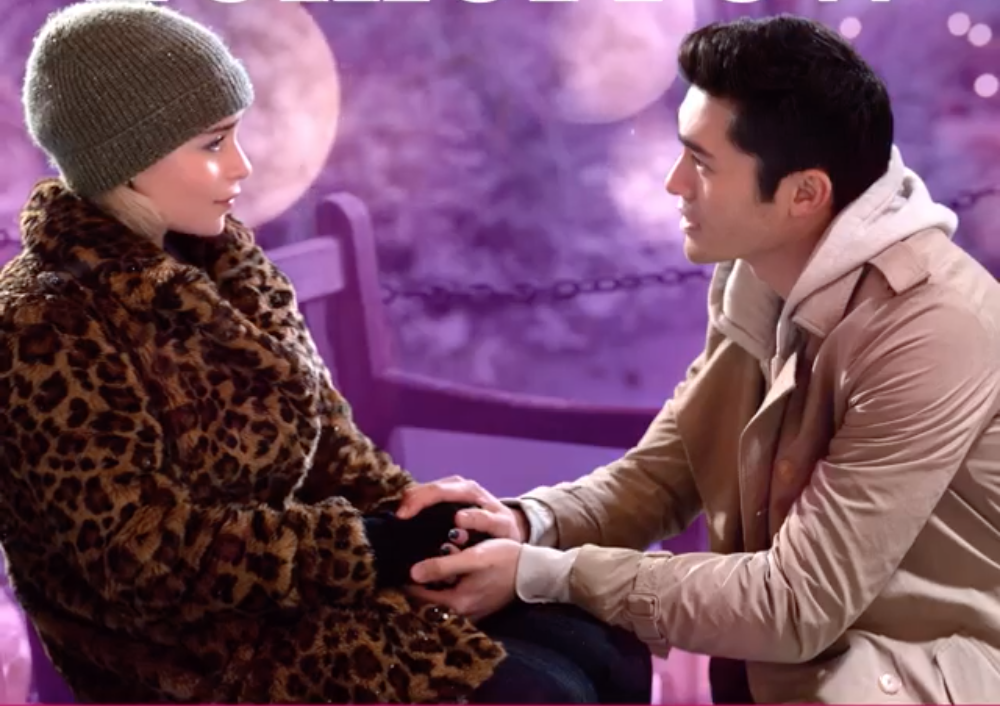 3.5 stars
And now for something completely Christmassy but completely different.
By-the-book congressional aide Erica forgoes her family Christmas to undertake an assignment for her boss. She finds herself at a beachside Air Force Base where she clashes with big hearted Capt Andrew Jantz AKA Claws who knows her real mission is to withdraw funding from the tropical base and it's airborne humanitarian Christmas tradition.
Even with it's tropical backdrop, this movie still feels fabulously festive and really embraces the spirit of Christmas – that it's better to give than receive and when the feeling of giving, especially to others less fortunate than ourselves is priceless.
The film is actually based on the US Airforce Operation Christmas Drop humanitarian mission and leaves you with a real sense of respect for the servicemen and women who are overseas at Christmas and the humanitarian work they do behind the scenes.
This is family friendly, feel good and will warm the cockles even the hardest heart.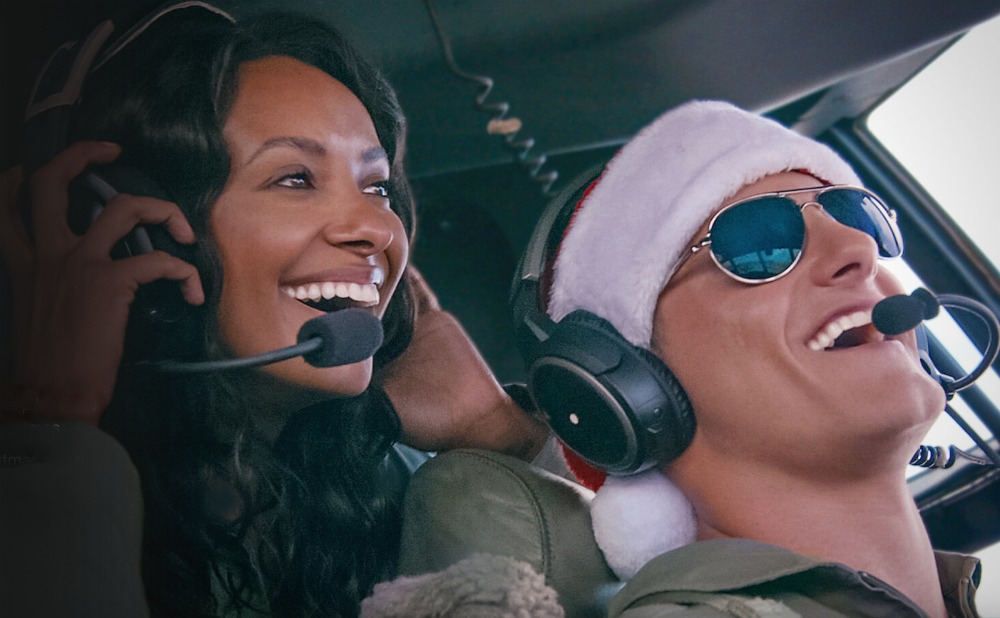 5 stars
Unhappy about her mum's new relationship, (now teenage) Kate Pierce runs away to the North Pole where a naughty elf is plotting to cancel Christmas… Forever.
Kurt Russell and Goldie Hawn return in this sequel which although very different is just as fun filled and action packed as the original. This movie has it all with action, comedy, adventure and cracking performances from the cast. Kurt Russell is the Santa of all Santas.
Just like the original, the sequel touches on some serious issues, this time how to put a broken family back together and how to blend a new one.
It's the ultimate feel good family festive movie that like it's predecessor is sure to be a Christmas classic!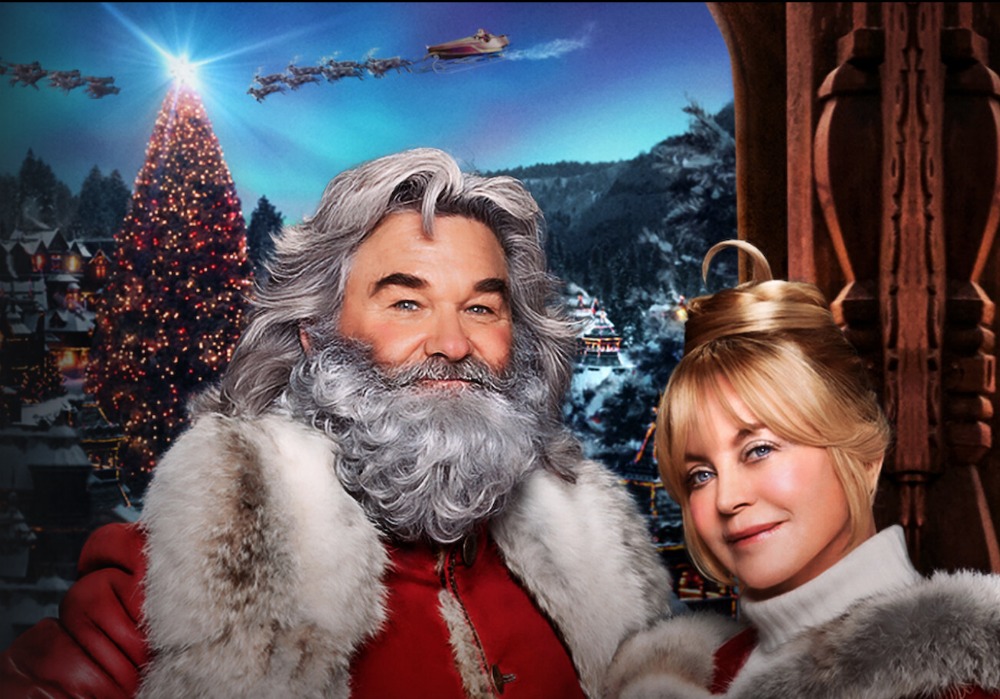 The Grinch (Amazon Prime)
4.5 stars
I was inspired to watch this after Teddy Roosevelt attended a Grinch inspired puppy pawty, Jim Carrey brings the world's best loved grump to life in this hilarious celebration of the Christmas spirit. The Grinch lives all on his lonesome just outside of Whoville. He hates Christmas and the people of Whoville in equal measure but all that changes when six year old Cindy-Lou, a true believer in the spirit of Christmas sets out to reform the grumpy, green guy.
Ron Howard does a wonderful job of bringing the Dr Seuss classic to life – Jim Carrey is outstanding as the Grinch and supported by a stellar cast, including my personal favourite, Anthony Hopkins as the narrator. Fun for all the family!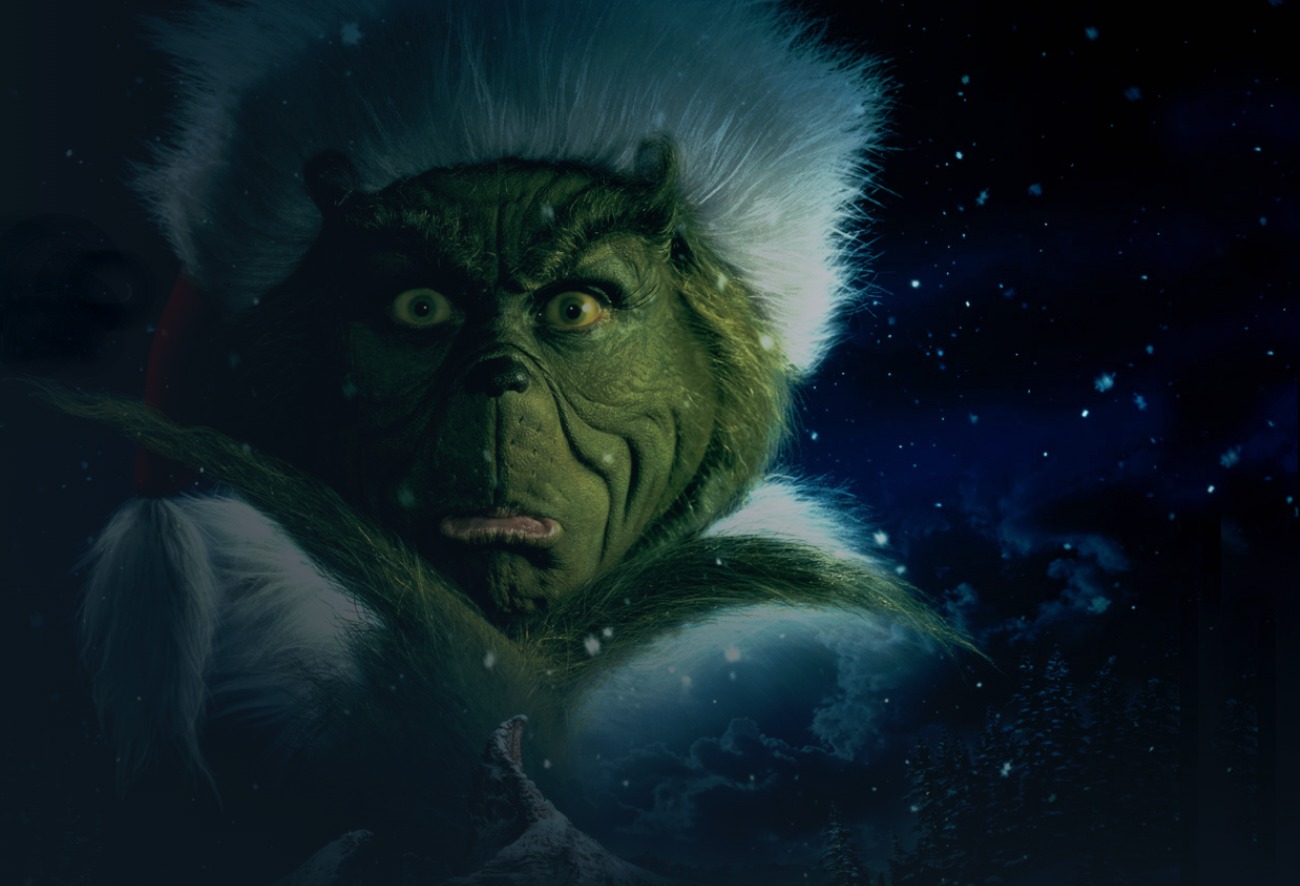 4.5 stars
Kris Kringle's daughter is full of Christmas spirit but longs to do something important like her brother Nick, who will literally take over the reins from their father this Christmas. However Nick is getting cold feet (and not just because he lives in the North Pole.) Noelle suggests her brother take a break to regroup and recharge but when he does a runner and doesn't return, Noelle has to track him down and bring him back to try and save Christmas.
Of course, the plot is predictable, the lines are cheesy and the animation is at times a bit dodge, it's a Christmas movie. Anna Kendrick is utterly delightful as Noelle and shows that girls can do anything that boys can do (if not, better!) This is a wonderfully wholesome festive family flick with some meaningful take aways and is now a regular on our holiday movie viewing schedule.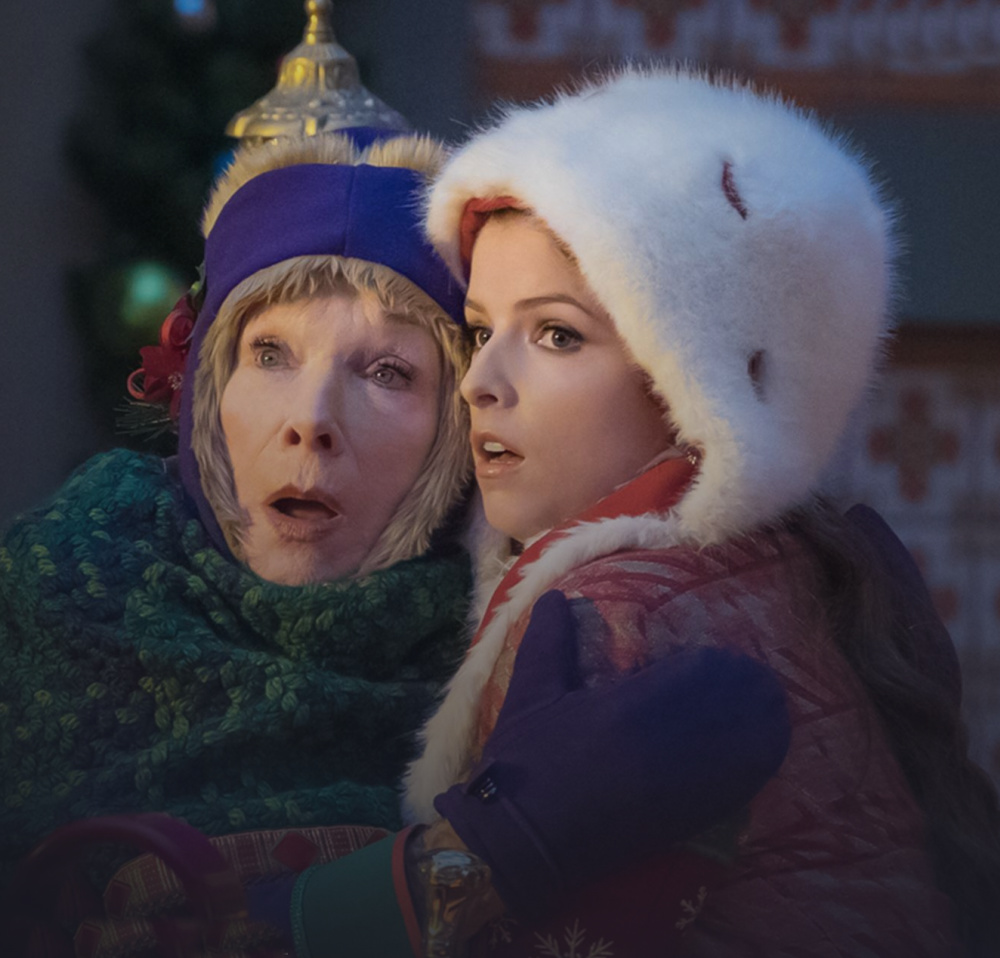 4 stars
This is like the Brazilian equivalent of Groundhog Day but The Christmas Edition. Jorge hates Christmas and is literally living a nightmare as he is stuck in a time loop where every day is Christmas. As he realises he's doomed to keep waking up on Christmas Eve after Christmas Eve and reap what he's sowed for the other 364 days of the year, he starts to learn what's really important in life.
If you don't mind the subtitles, this is funny, heartfelt and definitely worth a watch.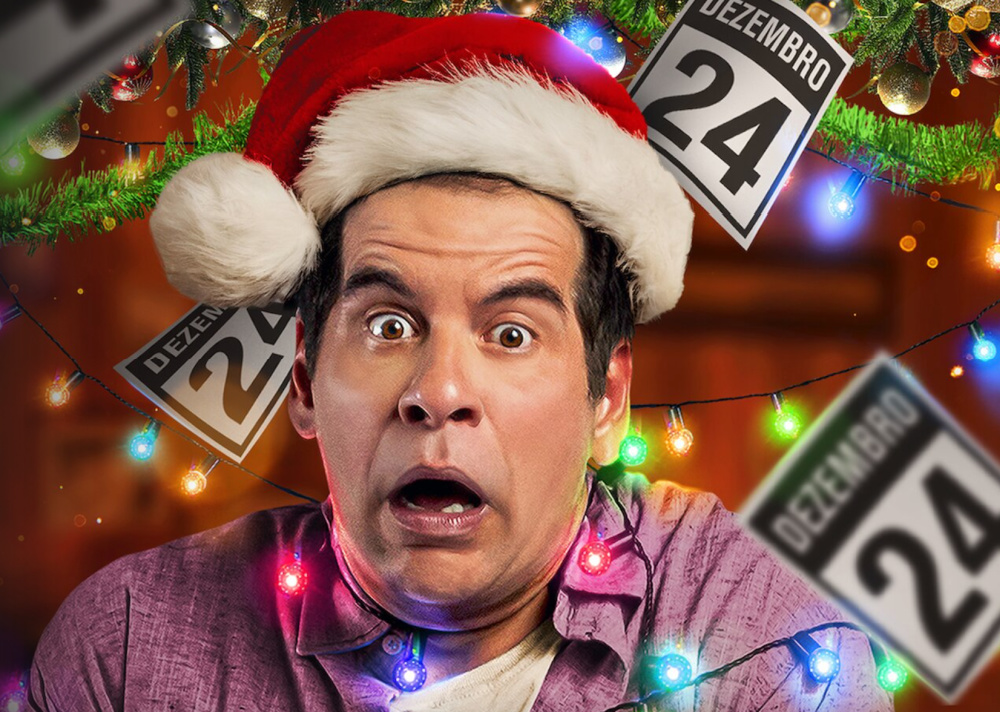 5 stars
This, Netflix's answer to The Greatest Showman is a real Christmas treat. In this star studded musical fantasy, betrayed by his apprentice years previously, Jeronicus, a once joyful toymaker finds new hope when his bright and curious granddaughter, Journey, comes back into his life.
This movie is a joy for the whole family, both modern and yet charmingly olde fashioned with wonderful sets, extravagant costumes, big, top tapping musical numbers and a cast full of people of colour.
It's uplifting, it's inspiring, it's joyful and is sure to be a Christmas classic for years to come.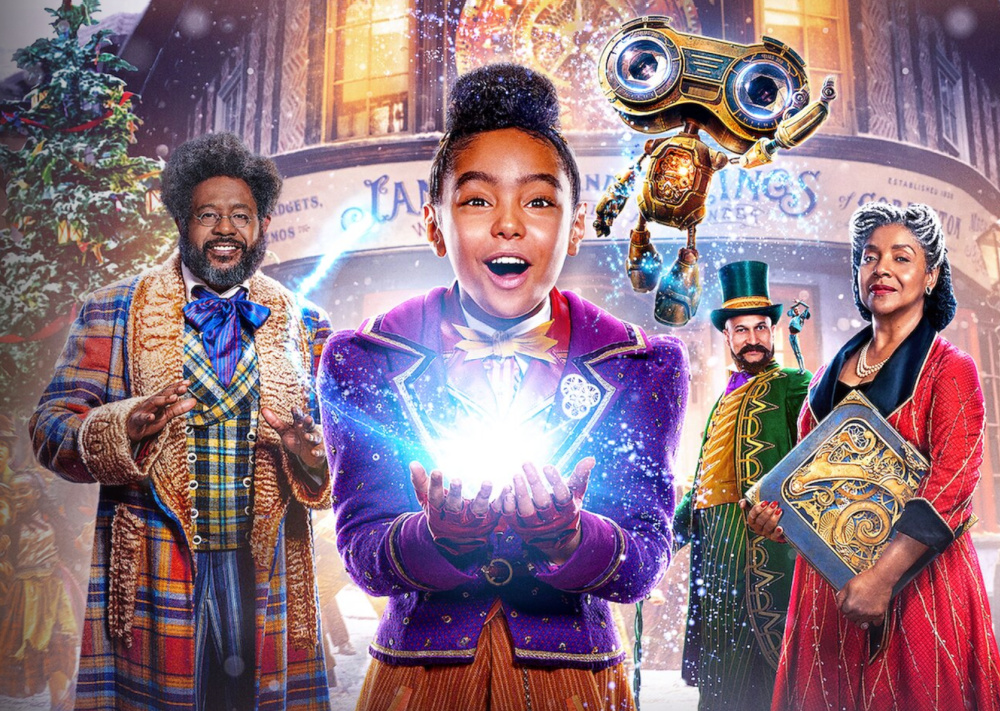 5 stars
In this movie, high flying toy executive and divorced dad, Scott Cavlin transforms into Santa Claus himself. The fun starts on Christmas Eve when Santa Claus falls off Scott's roof and he and his young son, Charlie, literally have to take the reins of the sleigh and finish Santa's deliveries. When they wrap up at the North Pole, Scott learns that based on a contractural obligation, he is now Santa Claus, for realz!
The plot is unique as it is far fetched but it's funny, smart and engaging. Tim Allen fills Santa's boots perfectly and although the special effects are a bit old hat, this is an oldie but a goodie and one that you'll want to come back to year after year. Nothing is quite as good as the original, although the sequels come pretty close!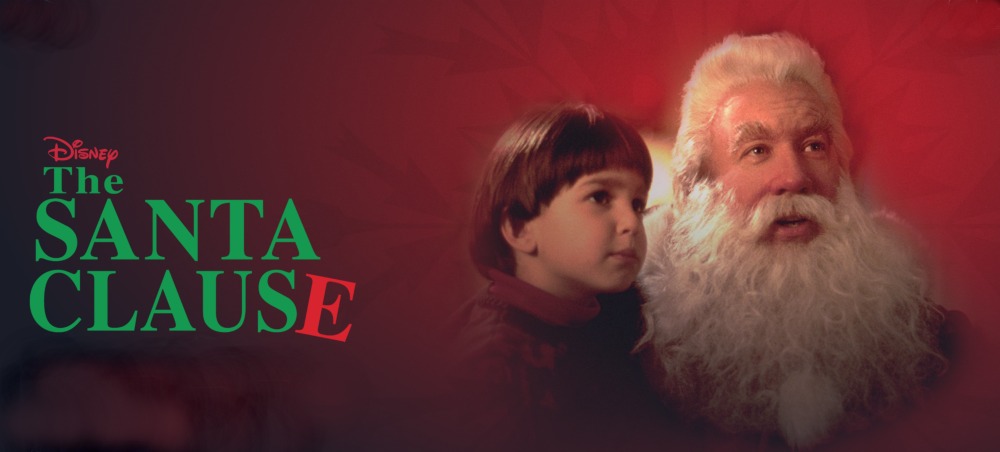 4 stars
When Santa Claus discovers that the children of the world have lost the spirit of Christmas, he and his faithful four legged friend, Santa Paws leave the North Pole and head to New York City on an impawtant mission. Of course, nothing goes according to plan and when Santa loses his memory, Santa Paws enlists the help of a fun loving orphan to try and save Christmas.
This film has Annie (orphanage) and Lady and the Tramp (dog catcher guy) vibes, talking dogs, random bursting into song, some dark undertones and a very ordinary script but if you can get past that, you'll enjoy The Search For Santa Paws. It's schmaltzy furmily fun!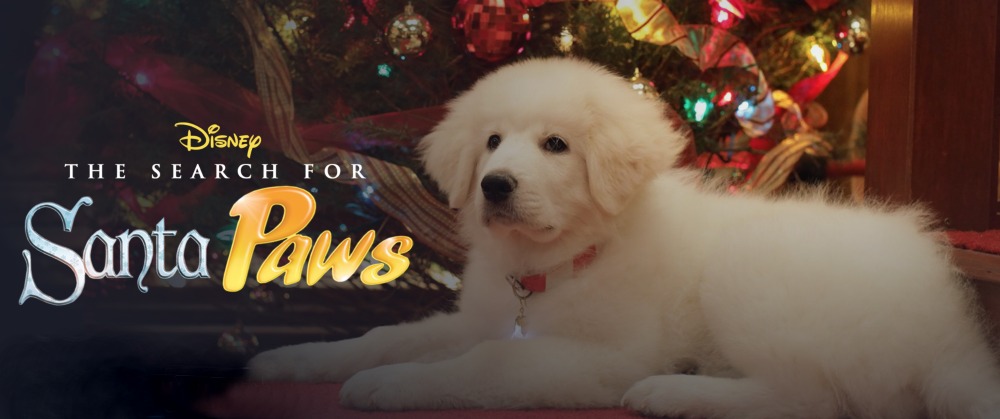 4.5 stars
Fed up with being single for high days and holidays, two strangers pair up to be each others' platonic plus ones all year long but of course, nothing is that straightforward.
In fairness, Holidate is not so much a Christmas rom com (although it starts and ends with Christmas shenanigans) as an all year round one. Critics have slated it for a number of reasons but we found it a refreshing change from Hallmark style Christmas movies.
Although the storyline is predictable, there are solid performances from, and great chemistry between the main characters, Sloane and Jackson, the latter played by the delicious Luke Bracey.
Admittedly, with the adult humour and themes, this isn't going to be everyone's cup of tea but if you fancy a holiday escape, a bit of a laugh and a deliciously silly storyline this will definitely float your boat. It's even worth a rewatch!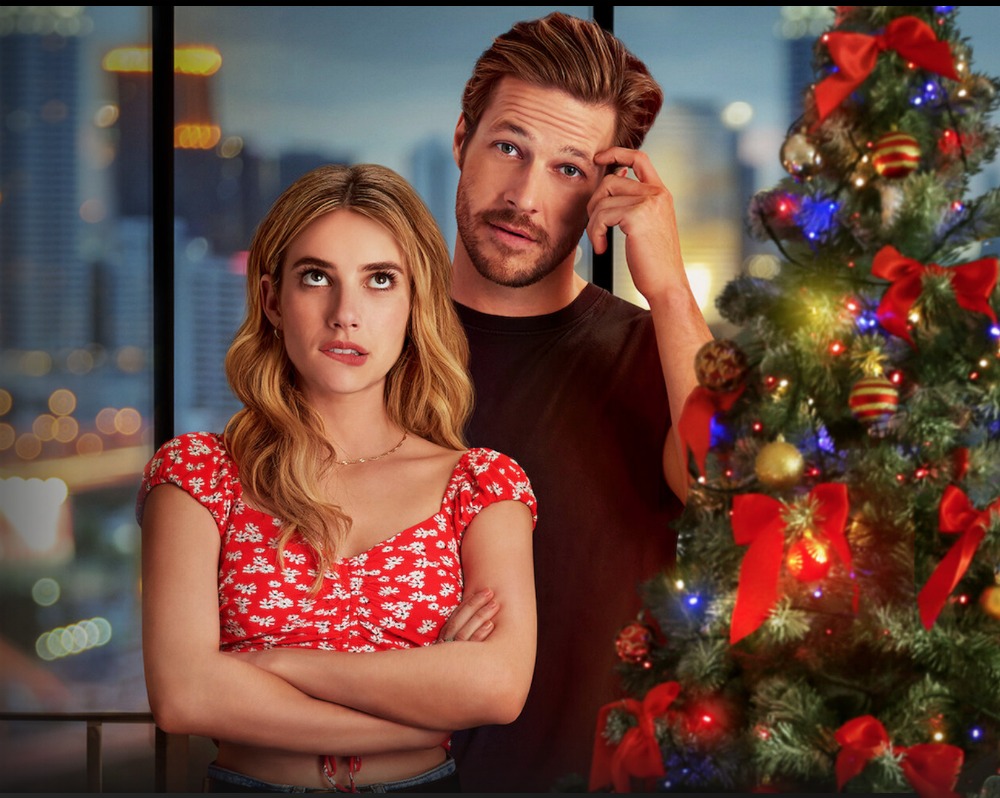 3 stars
In this, the sequel to The Princess Switch, a game of musical thrones keeps Vanessa Hudgens whirling through costumes and accents in this character three way as she plays Duchess Margaret, her doppelganger Stacy and her cousin, Fiona.
Margaret's Christmas coronation is causing complications in her love life so of course, Stacy offers to step in to switch again, so Margaret can have some time with her beau. Of course, as this is Christmas and the movies, nothing goes according to plan.
Best watch the prequel, The Princess Switch to fully get in the groove of Switched Again. Granted, the premise of this is a bit silly and a lot predictable but Vanessa Hudgens does such a stellar job of bringing all three characters to life, it's fun catching up with everyone from the prequel and it's so easy to watch and entertaining. It ticks all the boxes for fun, festive, family viewing.
And if you want more princess switching, The Princess Switch 3 has just been released!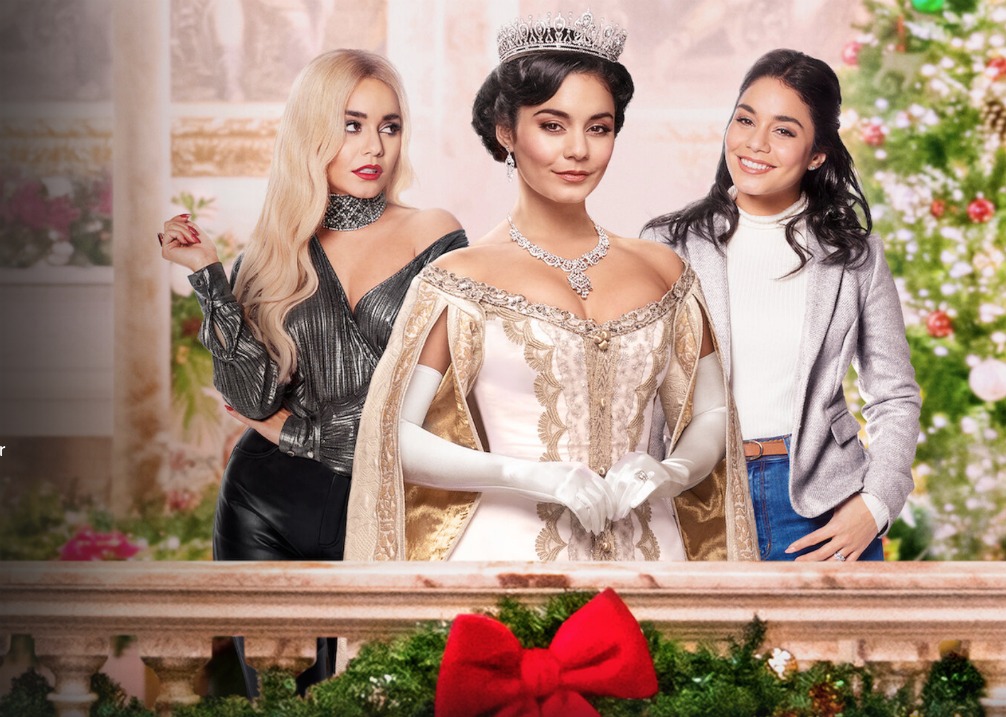 4 stars
This irresponsible adult comedy certainly puts an X in Xmas – think Bad Moms, Bad Neighbours and Bad Santa, well, this movie could be named 'Bad Employees.' The office party gets way out of hand when Clay, the branch manager throws a Christmas bash to impress a client in an effort to stop his CEO sister shutting down his branch and firing his employees.
It's a classic OTT party movie with a great cast (including Jason Bateman and Jennifer Aniston,) heaps of humour and unlike so many other Christmas movies, the Office Christmas Party is cheese free. It definitely isn't family friendly but it will surely have you laughing out loud.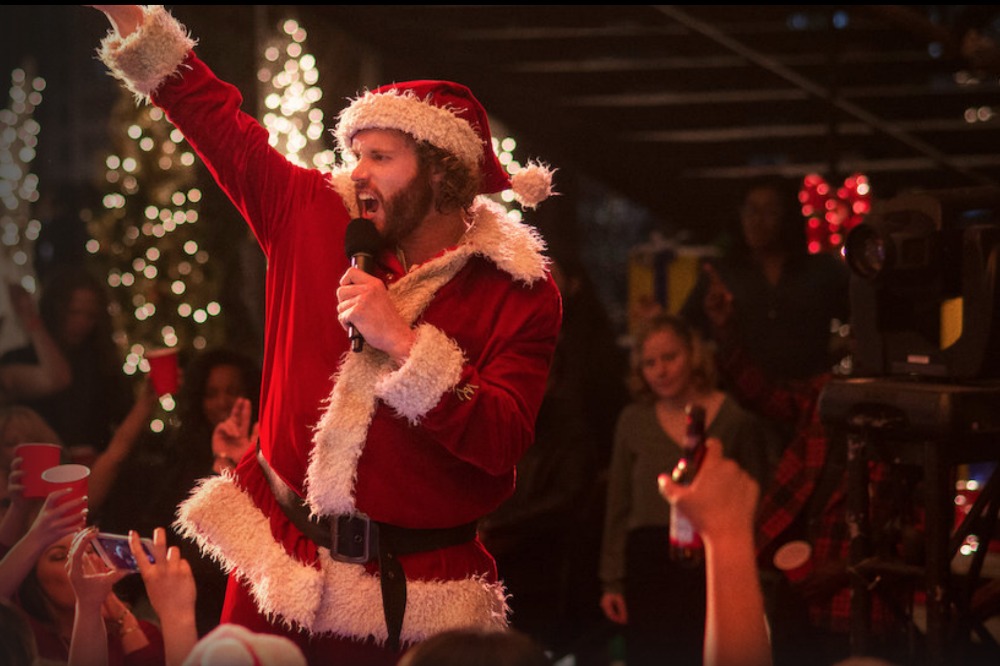 The Polar Express (Binge)
5 stars
It's Christmas Eve and a young boy embarks on an extraordinary adventure to the North Pole via the Polar Express, a train ride like no other. Along the way he learns important lessons about friendship, courage and the spirit of Christmas.
This really is a Christmas film for children of all ages, myself included. It's a timeless classic with amazing animation, more Christmas spirit than you can shake a stick at and really captures the real meaning of Christmas (in secular terms anyway!)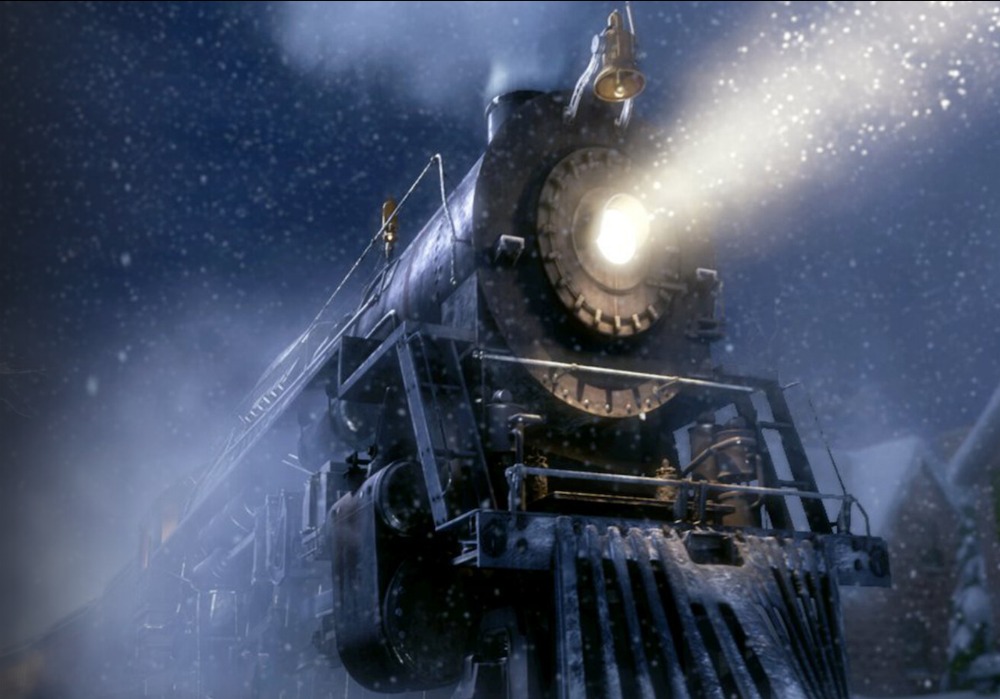 5 stars
After proving himself to be the worst postman at the Postal Academy, Jasper, a spoilt, self involved rich kid is sent to a frozen, far flung corner of the North to prove himself. There, he forms an unlikely friendship with a reclusive toy maker and as well as delivering letters, starts to deliver joy to a place that desperately needs it. It's the ultimate Santa movie without all the Santa cliches.
This is a roundabout kind of Christmas movie, which is much about the season of giving as it is about friendship, bridge building, the dying art of letter writing. Most of all and shows that the smallest act of kindness always sparks another. The animation is outstanding and worry not, the setting may be cold but this is a movie that is going to warm the cockles of your heart. Fun for all the family!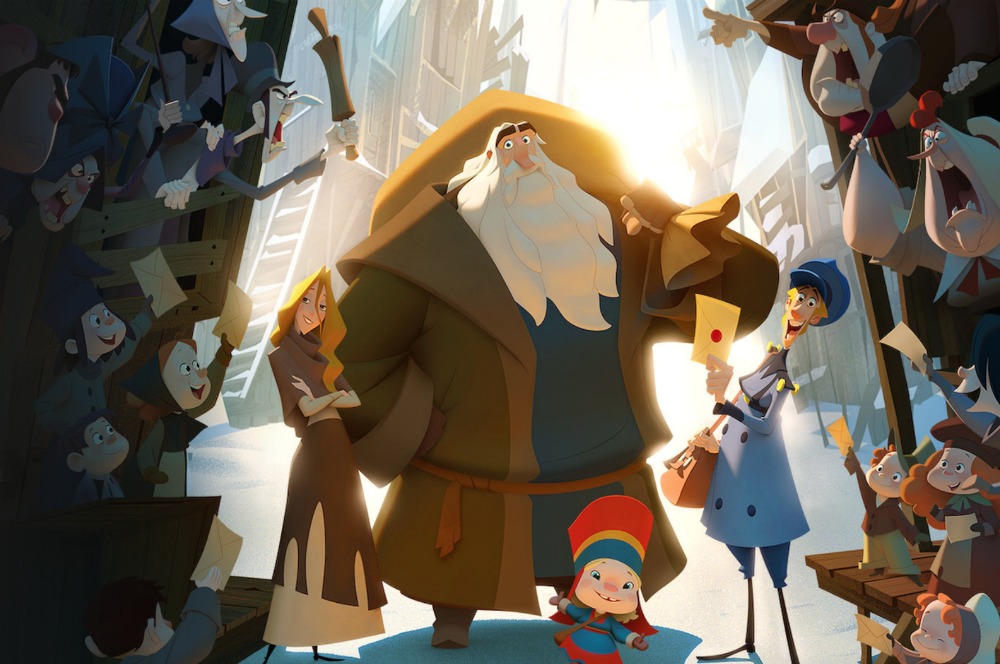 Four Holidays (Binge)
4.5 stars
Lovers Brad and Kate plan to go to Fiji to escape their divorced families over the holidays but when their holiday plans are foiled, they have to visit each of their four parents at Christmas with hilarious results. And when you meet the parents, you'll know why the couple went to such lengths to avoid them!
Although the plot is kind of predictable, you know you're in good hands and in for a lot of laughs with Vince Vaughan and Reece Witherspoon topping the bill of a cracking cast. Four Holidays is funny, lighthearted and at times totally over the top but still explores some deeper relationship issues. If you're looking for an adults only festive rom com – this could be it.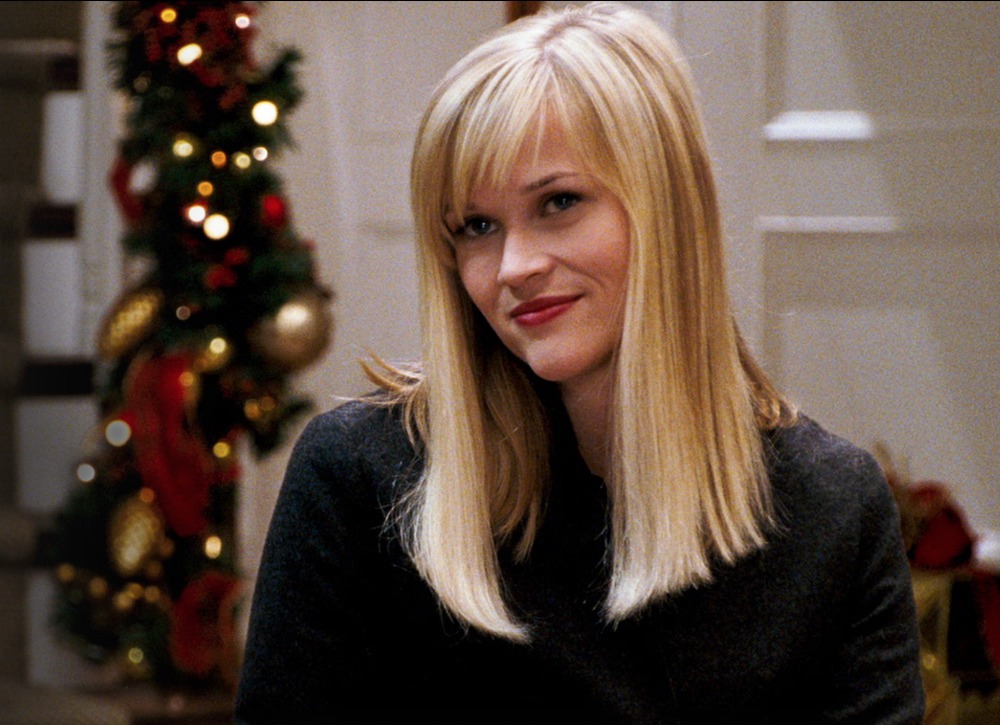 5 stars
McCaulay Culkin might have aged but this 1990 comedy never gets old! Eight year old Kevin accidentally gets left behind when his family dashes off on vacation to France. At first, he revels in his new found festive freedom but when thieves try and break in to the family home, he puts up booby traps instead of decorations and has to defend the fort until the rellos return.
This movie has it all; a stellar cast, an engaging story, memorable characters and a lot of laughs. It's one of those movies that is memorable, no matter how many times you watch it!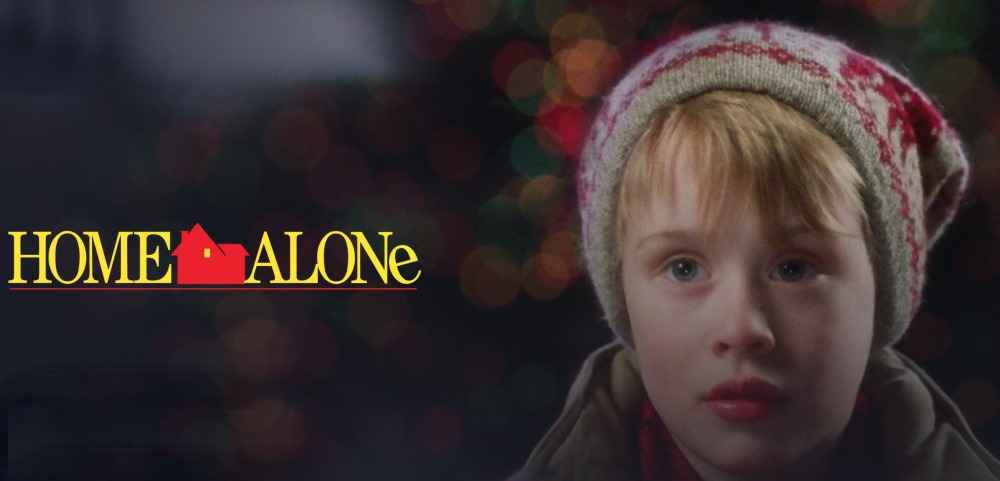 The Holiday (Amazon Prime)
5 stars
Two women from opposite ends of the globe home swap for the holidays to escape from their relationship issues only to find that this is a change of scenery that could change their lives.
This rom com is not so much a Christmas movie as a romance set at Christmas time but it still has all those festive feel good vibes. The chemistry between the four main characters is electric and let's not forget, Eli Wallach who appears as an elderly, retired screenwriter and will warm the cockles of your heart. This is seasonal, sweet and thoroughly entertaining.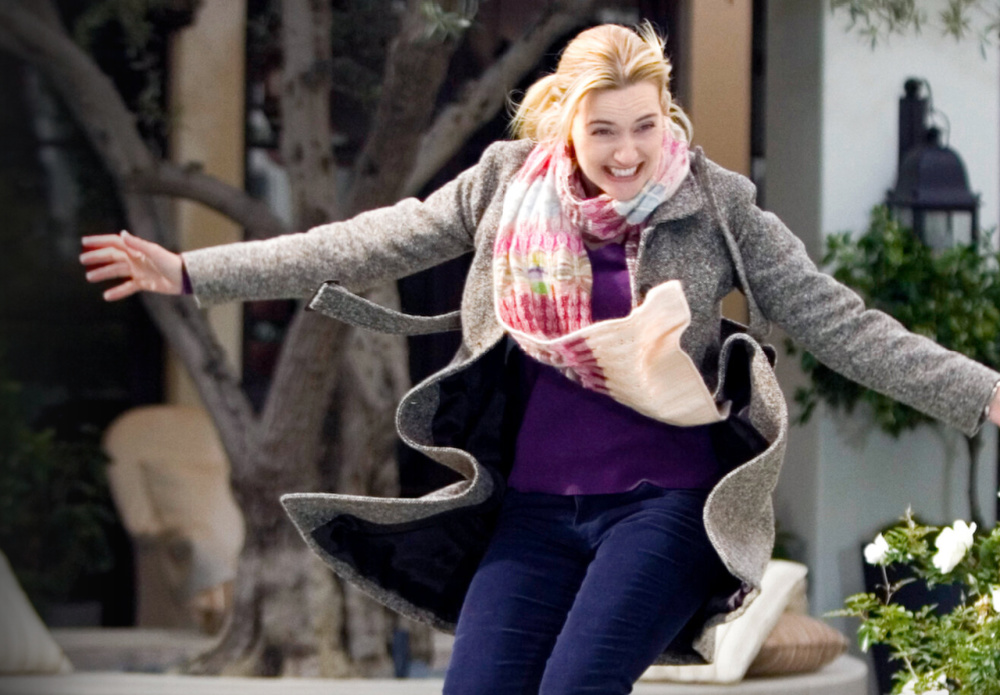 Love Actually (Stan)
5 stars
Is it even Christmas Eve if you don't watch Love Actually? Maybe it's because I'm a Londoner but I absolutely love this movie. This Christmas themed heartwarming, star studded rom-com follows eight couples as they navigate all of love's tricky twists and turns.
The script is understated, subtle and very, very British. The cast is a veritable who's who of British stage and screen stars and the characters they play are witty, human and relatable. The cinematography might be looking a bit tired now but honestly, London at Christmas never gets old. If you can't get there in person, the next best place to watch the London Christmas lights than from your armchair!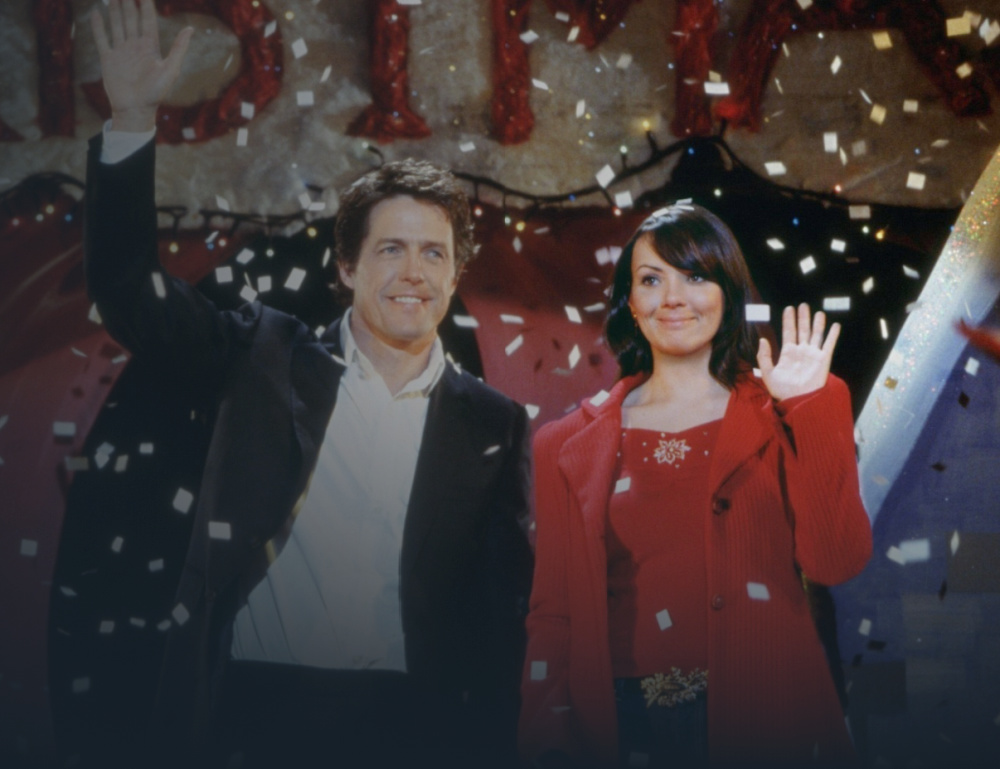 4 stars
This movie is based on the true story of homeless busker, James Bowen and his utterly pawdorable feline friend, Bob, a stray that he's nurse backed to health. This feel good film is the follow up to A Street Cat Named Bob although you don't need to have watched the prequel to appreciate the sequel.
The acting and the script is at times cringy and one dimensional but it's balanced out by snapshots of London at Christmas and the cutest cat you ever did see. While it's not the most Christmassy of all the festive films, it's one of the most heartwarming and inspiring and is sure to leave with you a (happy) tear in your eye.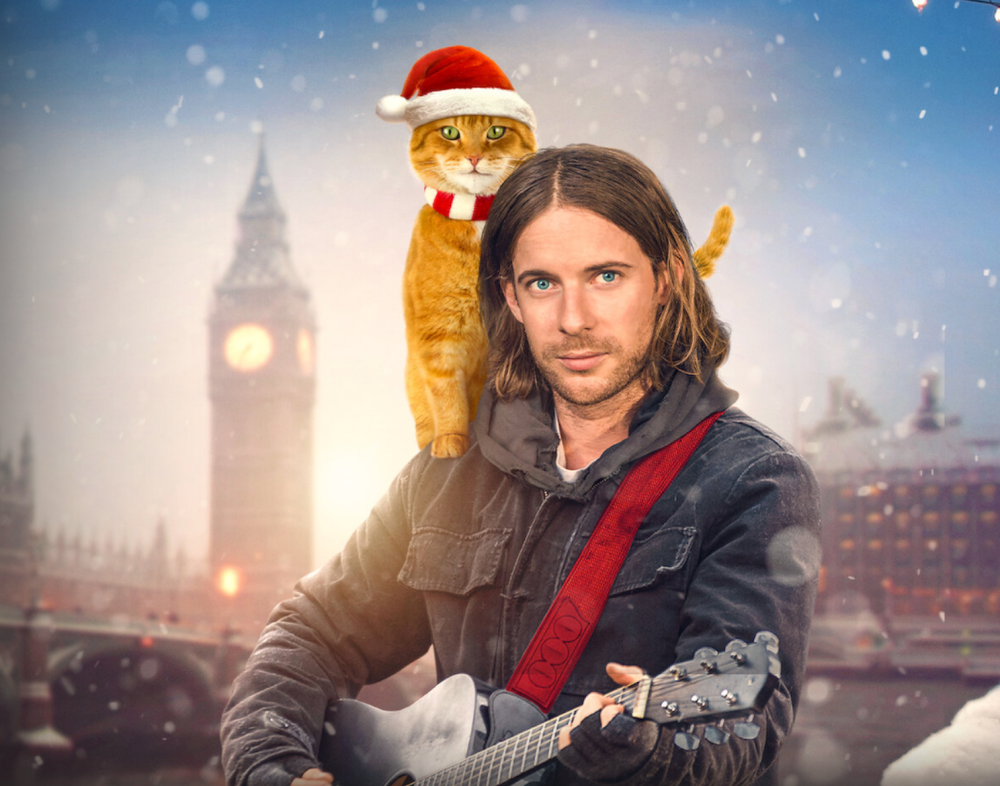 Home Sweet Home Alone (Disney Plus)
2 stars
In this reboot of the 1990 comedy classic, Max Mercer, a cheeky and resourceful young boy is left home alone while his family go to Tokyo for the holidays. So when a married couple try and steal back a valuable heirloom from Max's abode, he is left with no choice but to protect himself and his home and he shows a lot of ingenuity and no mercy.
Like the original, you can expect lots of high jinks and absolute chaos although the acting and storyline are not nearly as good. We found it so bad, it was good but my six year old godson was in absolute stitches so this is definitely one the younger members of the family will enjoy!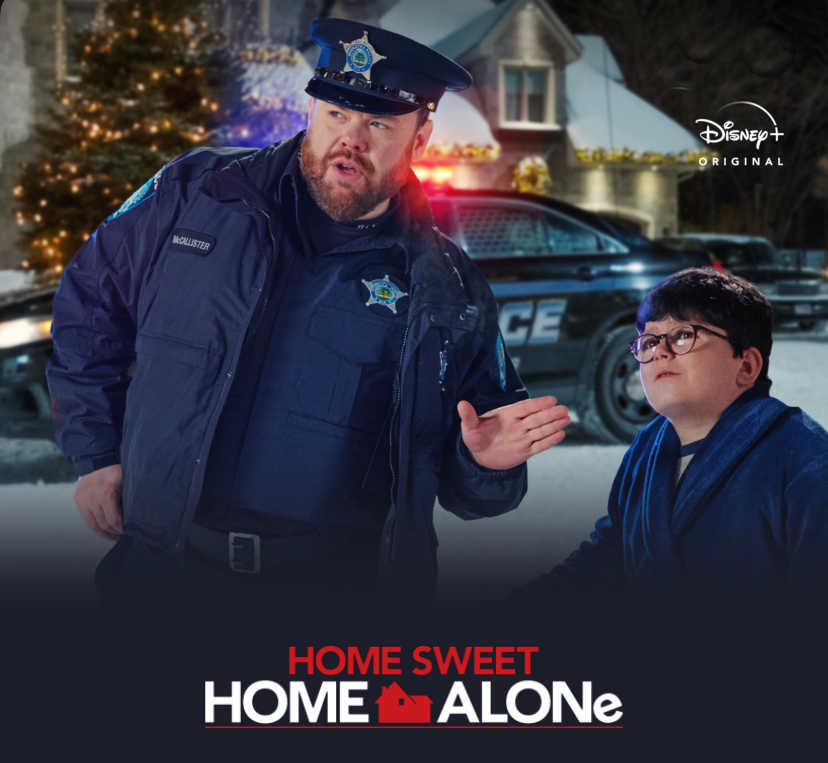 4 stars
This is a Christmas movie with a conscience. Separated from her family, a young girl finds herself in the care of a heartbroken woman facing her own struggles and loss. Tissues are definitely required as the three main characters learn to trust and love each other to become each other's family.
The movie does not shy away from the tackling the issue of immigration at the US/Mexican border and the traumatic events that are faced by immigrant families every single day. This heartwarming movie has such an important message, it can be forgiven for some wooden acting and cheesy lines! Be prepared for eyes to leak!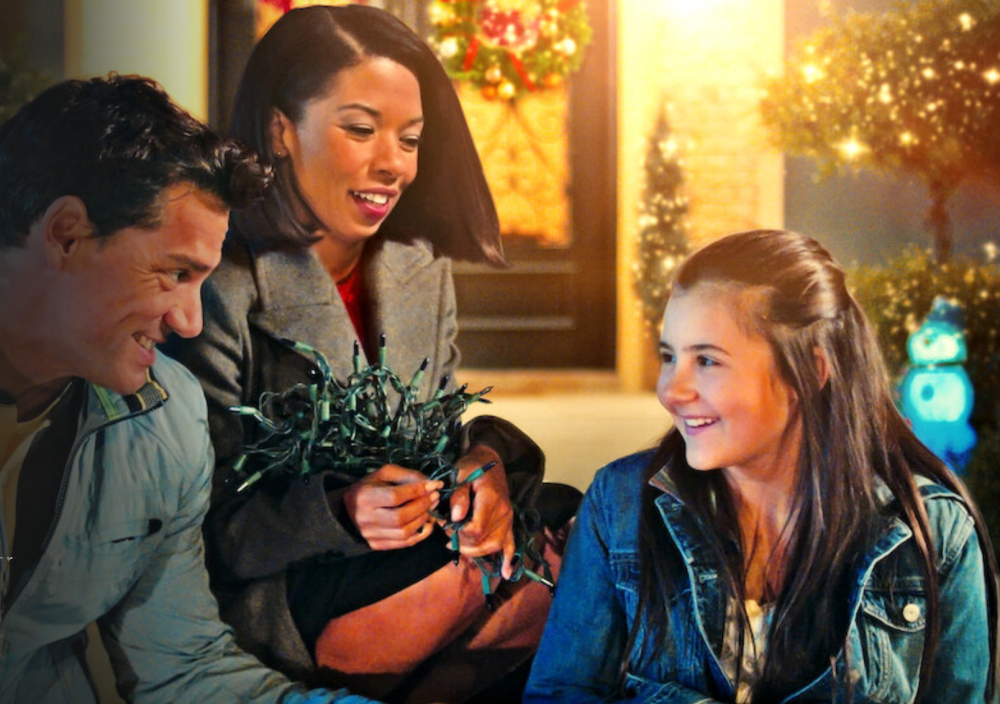 4 stars
When Natalie, an LA writer unlucky in love finds her perfect match on a dating app she flies 3,000 miles to surprise him for Christmas only to discover she's been catfished.
Josh, the catfish, is awkward, charming and tries to make up for his poor behaviour by attempting to set up Natalie with the man he pretended to be, his childhood buddy, Tag. That's when things start to get really complicated.
Although the film has been criticised for justifying catfish, I personally loved the the modern twist on a traditional Christmas rom com – all the warm, fuzzy and festive feels!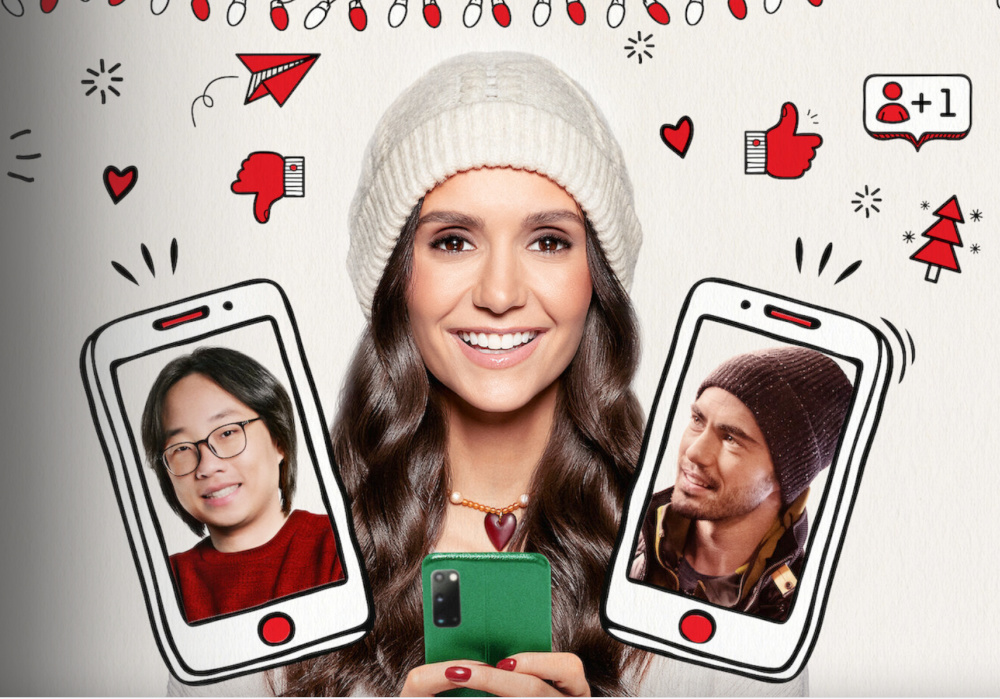 The Happiest Season (Amazon Prime)
5 stars
Feeling the magic of Christmas, Harper invites her girlfriend Abby to spend Christmas with her family. However, Abby gets quite the Christmas surprise when she finds out that Harper hasn't yet come out to her parents.
This festive rom com is sure to put a smile on your dial and it's got a little bit of everything – romance, comedy, drama and all the feels. It's so refreshing to see representation for the LGBTQ community in this genre and especially with such a stellar cast – Dan Levy (from Schitts Creek) in particular, is outstanding.
Expect a believable struggle, poignant resolution and a feel good ending. Everybody learns something, love wins and tissues will be needed. This is sure to be a Christmas classic for years to come.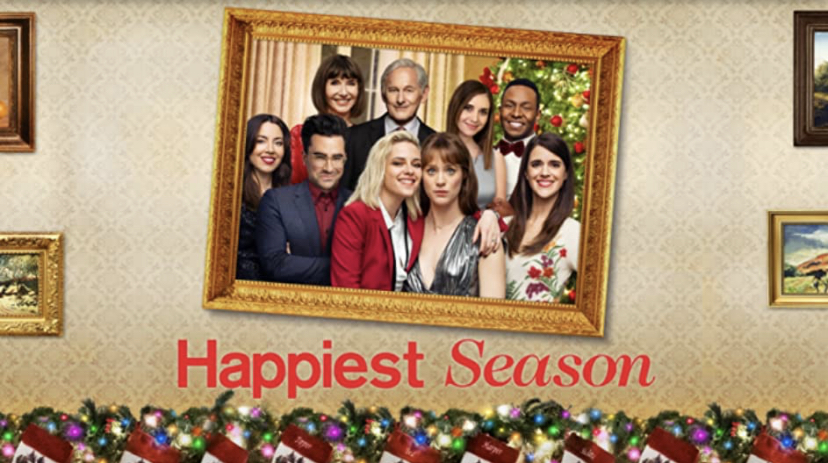 5 stars
I saved my best til last! Buddy is raised an elf at the North Pole but when he finds out he is human, he decides to head to New York to try and track down his real father, Walter. Having faced a similar journey myself (just not from the North Pole, I can totally relate.)
Hobbs is of course, on Santa's naughty list and like my own dad is a bit of a jerk. Undeterred, Buddy embraces all that New York has to offer with all the joy and enthusiasm that only an elf can muster. When Walter's relationship with Buddy starts to interfere with his job, he has to reevaluate his priorities.
David Berenbaum, the writer lost his father when he was young and wanted Elf to be about a boy searching for his dad. The result is a fun, family movie with endearing, perfectly cast characters, classic, Christmassy sets and strikes just the right balance of heartwarming and humourous. As Christmas movies go, it's hard to beat.
Pro tip: If you like Elf, you'll love the Elf Episode in the Netflix series The Holiday Movies That Made Us with sneak peeks behind the scenes and insider interviews.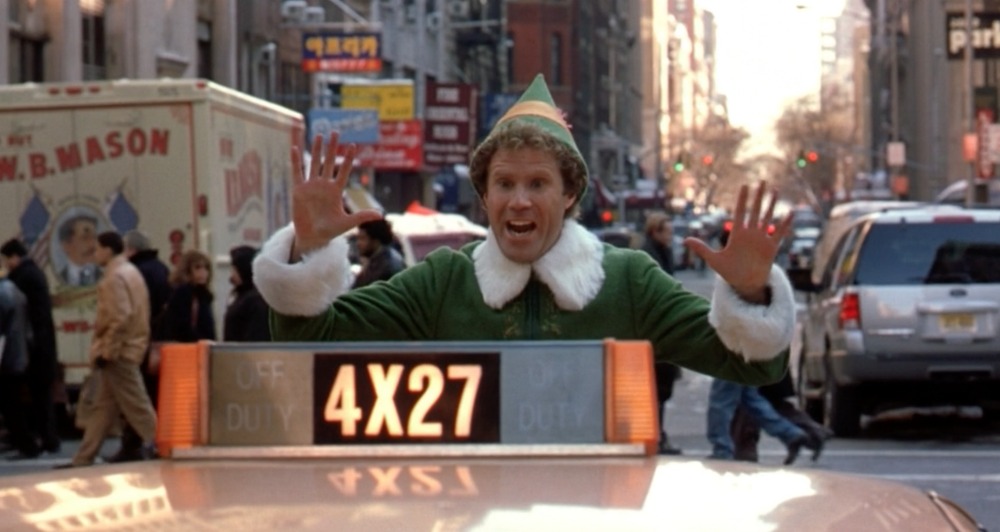 Have you got a favourite Christmas movie? What should I add to the list?
Linking up with Denyse for Life This Week