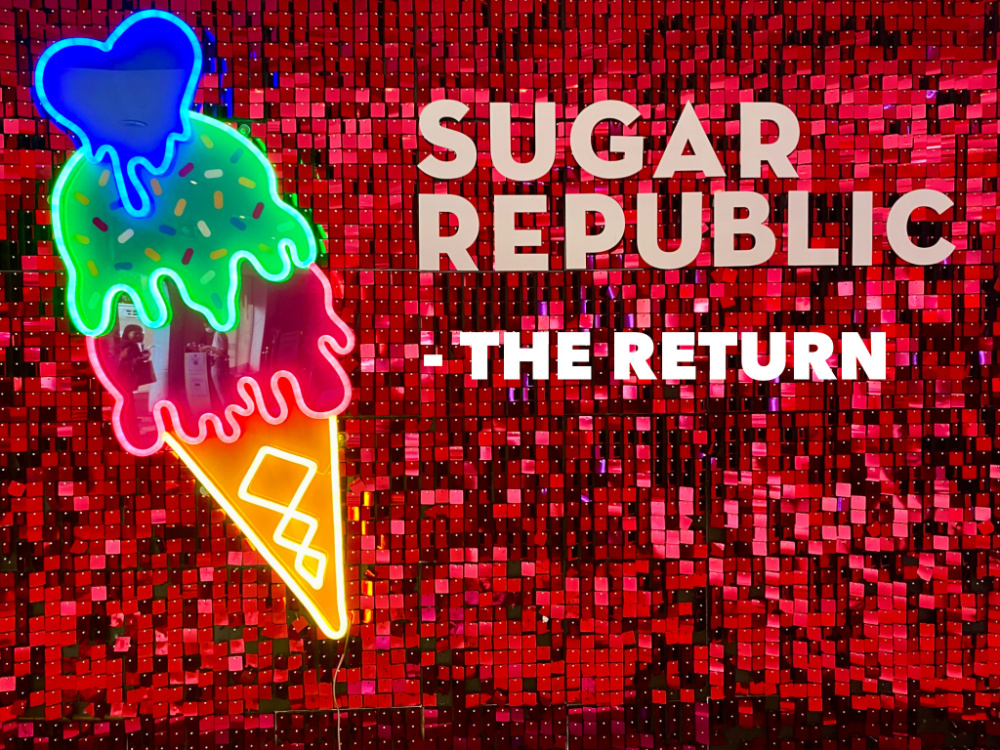 Australia's sweetest interactive experience is back in town and it's a sugar lover's delight!
After closing the doors on the super successful, Museum of Love, husband and wife team Allison Jones and Paul Matthews have once again transformed a heritage warehouse in the Rocks into a space Willy Wonka would be proud of – celebrating lollies, ice cream and sweet treats. You don't have to be a child to feel like a kid in a candy store here!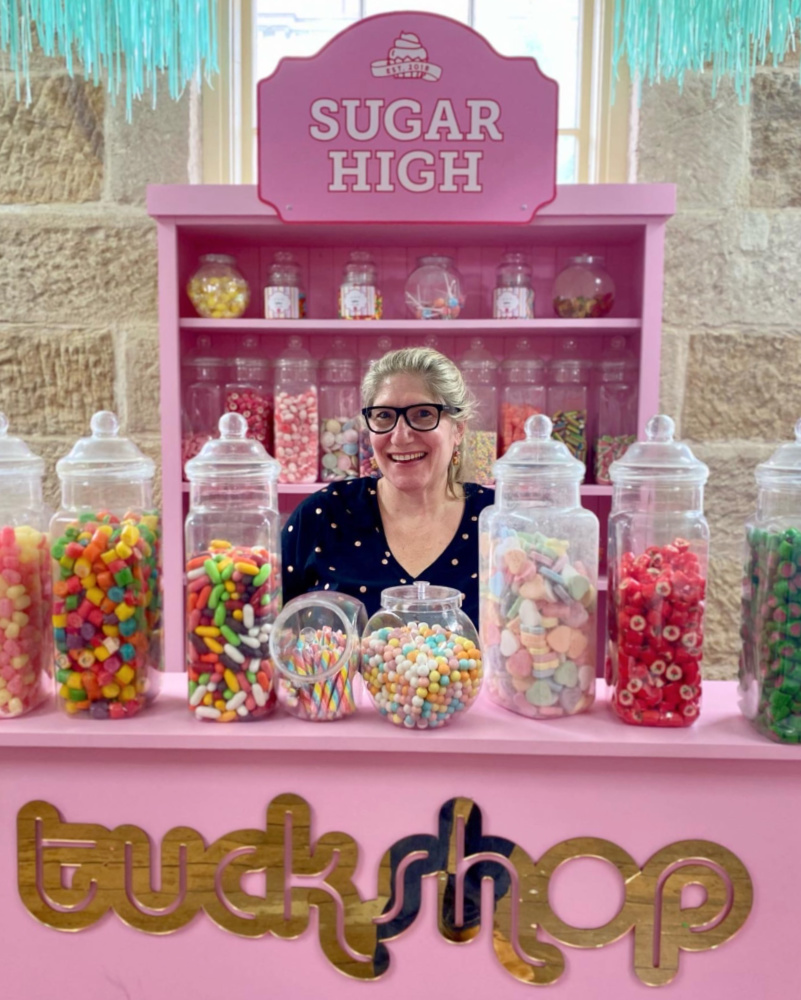 The thing I love about Sugar Republic is that even though I've experienced it in it's previous incarnations, there's always something new, sweet and utterly delightful to discover.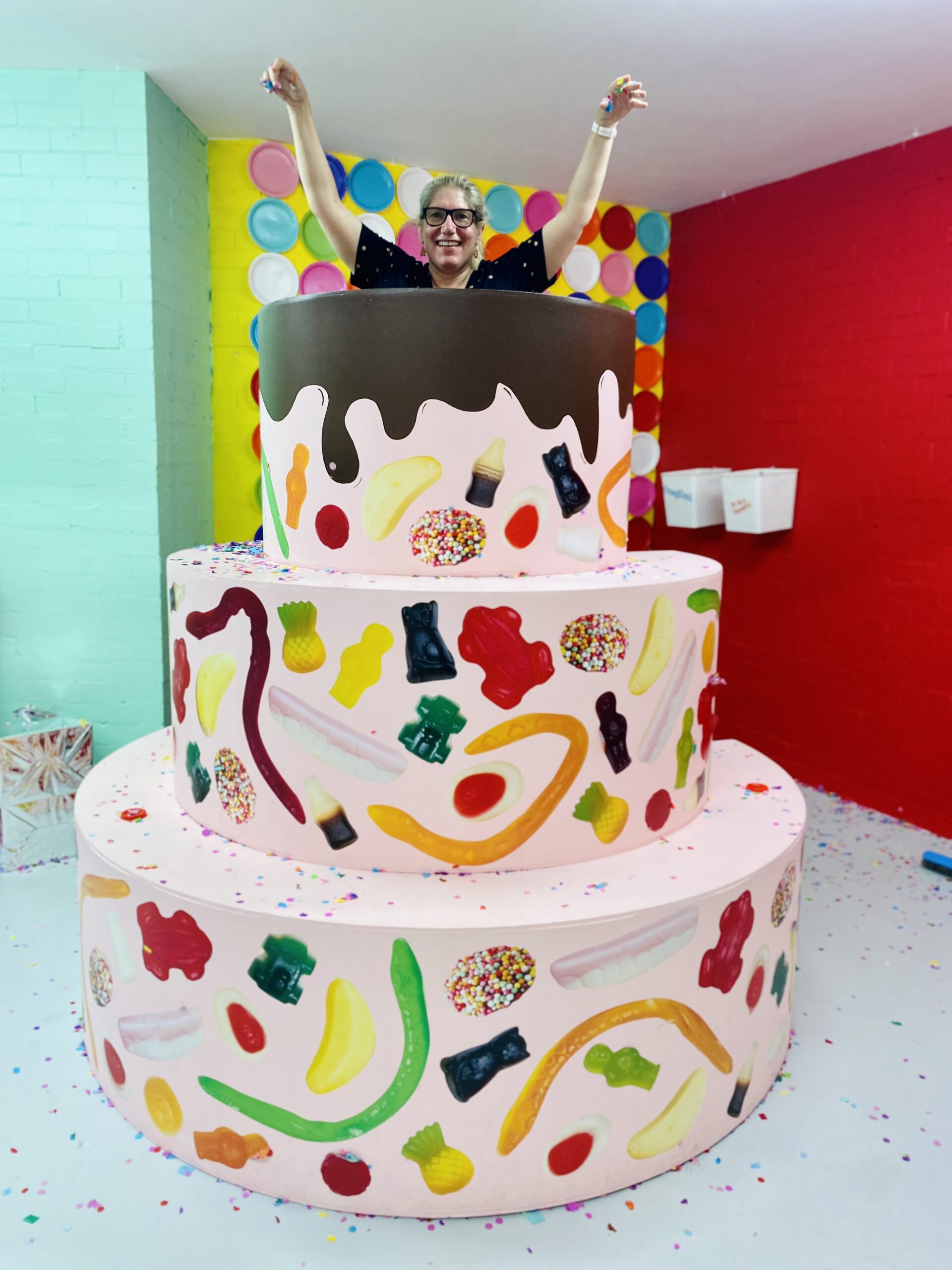 This time Allison and Paul have really thought outside of the candy box and have totally outdone themselves with 15 "sweet as" installations including some delicious artwork from Flex Mami and Frida Las Vegas.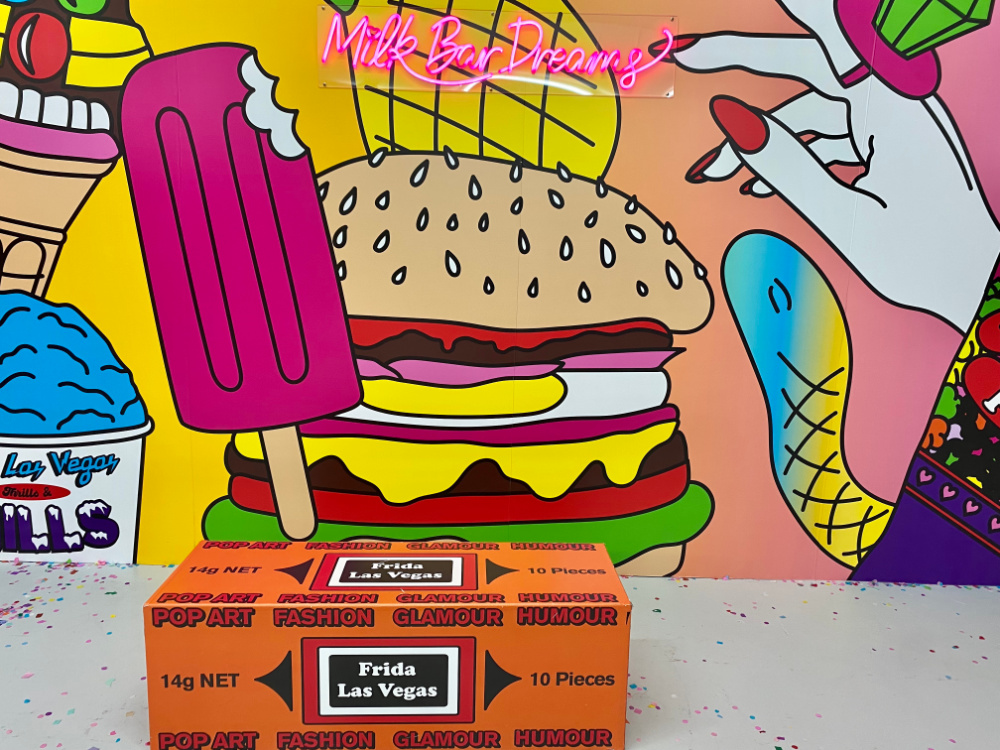 Why not take a dip in a giant pool of marshmallows? Don't you want to try your luck inside a claw machine? Haven't you always wanted to pop out of a lolly laden birthday cake? Well, you can do all that and so much more at Sugar Republic.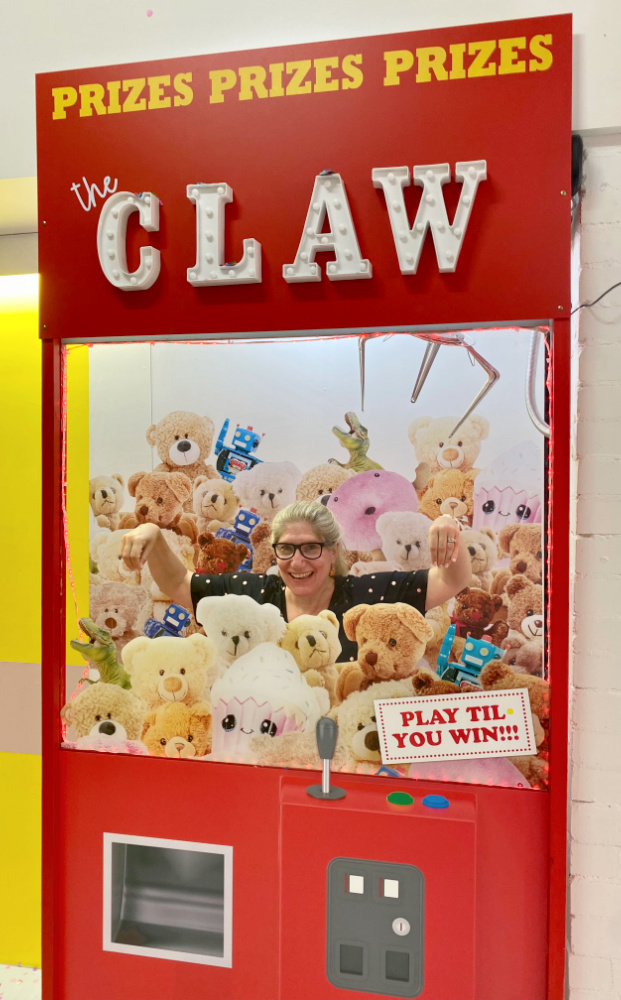 We made ourselves right at home in the living room dedicated to classic Aussie biscuits and couldn't resist a fun game of giant doughnut Connect 4!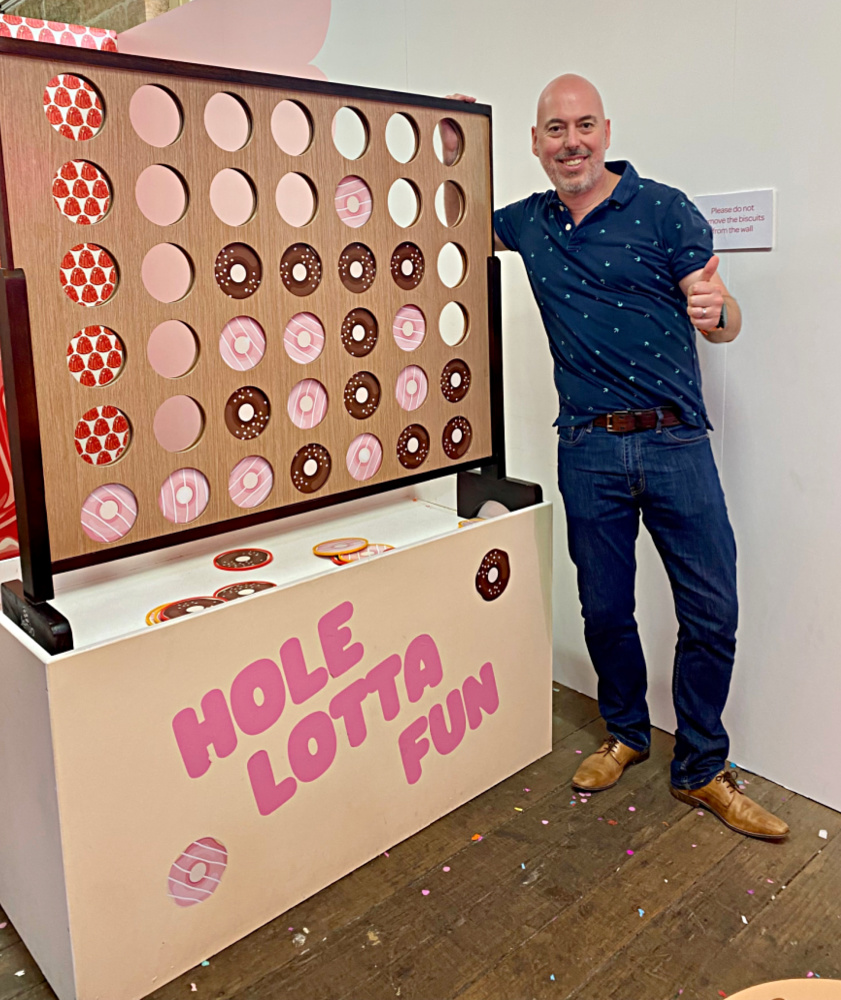 Your camera will get a through workout and you're guaranteed to leave on a sugar high because there's free lollies and ice cream at the end!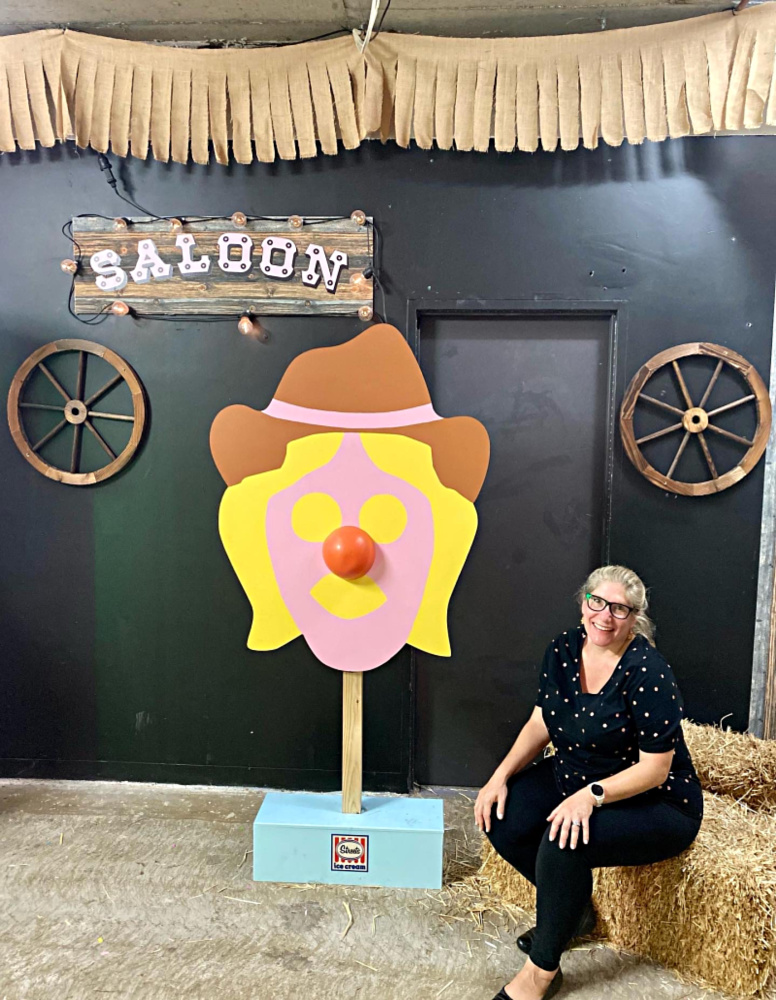 As if this experience couldn't get any sweeter, Sugar Republic is opening it's doors to puppers (and their hoomans) for one day only on Wednesday 5 January for Puppy Day!
Teddy and his pal Scotch went along for a sneak preview to check out Sugar Republic and have given the installations their paws of approval. Their pics are the sweetest!
Bookings for Puppy Day are essential and the price includes admission for one hooman and one pup (extra dogs $10 per pop.) If that's not sweet enough, 10% of the profits are going to support the pawsome charity Pets of the Homeless.
The Rocks is super dog friendly and Sugar Republic's neighbour, The Tea Cosy will be offering free puppacinos for the puppers when you take your dog for a cuppa – bookings highly recommended! Why not treat yourself to a scone while you're there, I promise you they're the best in Sydney!
As a wannabe minimalist, I love to gift experiences not things. If you're looking for a last minute Christmas gift, a ticket to Sugar Republic is sure to go to down a treat!
Sugar Republic Tips
Who to Bring
Of course you can go it alone but Sugar Republic is best enjoyed with friends and family.
How to enjoy Sugar Republic
Tickets can be purchased online and in advance and Dine and Discover vouchers are accepted.
Once you're in this colourful candy covered world, you can go forwards and back through the installations as you wish. Allow about 45 minutes to an hour for your visit.
Don't forget to bring (and charge) your camera and try and visit at off-peak times for the lowest traffic. Remember, no Sugar Republic is the same so if you have been to one, you have definitely not been to them all.
Know before you go – Sugar Republic Sydney
Where 47 George Street (enter via Atherden Street)
Tickets at Sugar Republic Sydney Tickets are currently on sale until 23 January 2021
Prices
Adults $38
Children $28 Under 2s Free
We were guests of Sugar Republic but as always all opinions are honest, and my own.