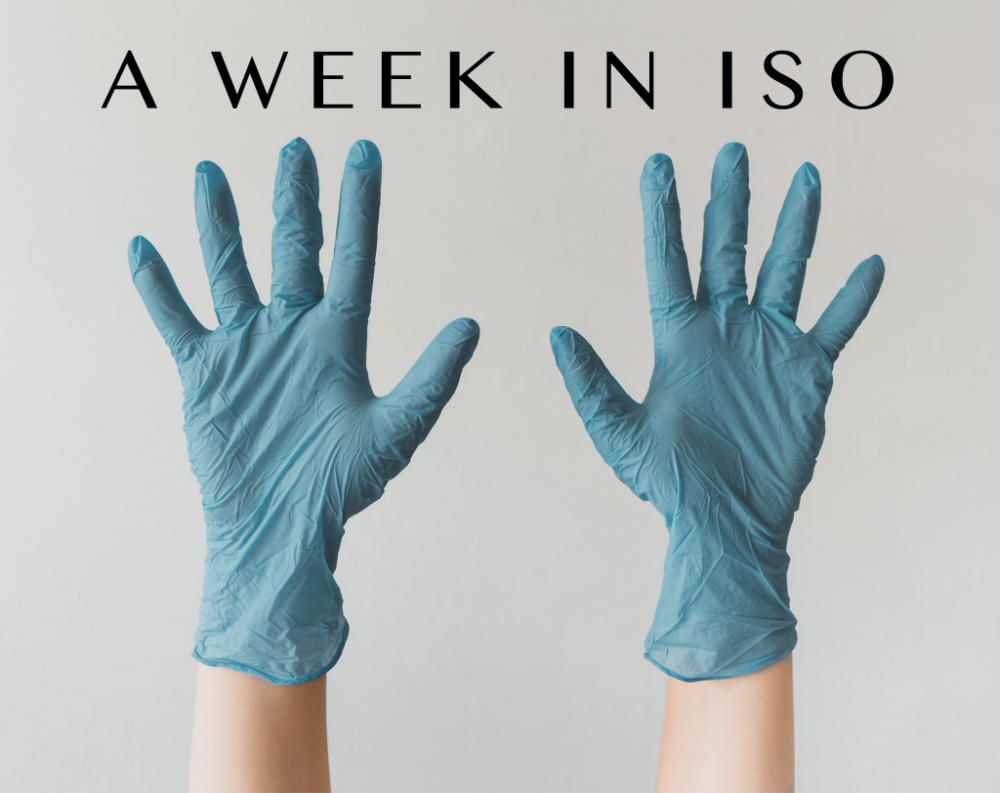 Last week the spicy cough came to our house.
David was feeling decidedly off at the weekend. I diagnosed him with a touch of man flu with a side of burnout after a massive week at work but when he took himself off for a PCR test (even after a negative RAT the day before,) I knew it must be bad.
The positive result still came as a shock and we battened down the hatches and prepared for a week indoors. This week in iso was everything my survivalist self had been preparing for since the start of the pandemic. I was prepared for the inevitable.
But you know what they say about the best laid plans. Even though we hadn't seen them, our friends who are like family were also in iso as was our dear neighbour, Teddy's Grandma and even our dog sitter was out of town on a family emergency.
It was like the spicy cough had really got a hold on our village. The hardest part was that we couldn't lend each other a helping hand.
Now that iso is over and we are free people once again, I'm here to answer all your burning iso questions!
What about Teddy?
After my 2 weeks in quarantine, I thought iso was going to be a walk in the park. But I didn't factor in the spicy cough affecting my dog sitting network and it was so stressful worrying about Teddy. With so many of our support systems down, I defaulted into panic mode.
As much as we love our 16th floor rooms with a view, there's no where for Teddy to toilet (he's very proud and very particular about his pee and poop places) and the only person we know in the building was away on a month's long vacay!
Luckily, Teddy's furiends came to the rescue. Mr Teddy Elliott invited our Teddy over for the week and on the weekend when his pawrents went on a long awaited trip away and their dog sitting plans were thrown into disarray with more of ye olde spicy cough, we were able to return the pleasure and host Teddy E for a night at our place. Dogs really do make everything better!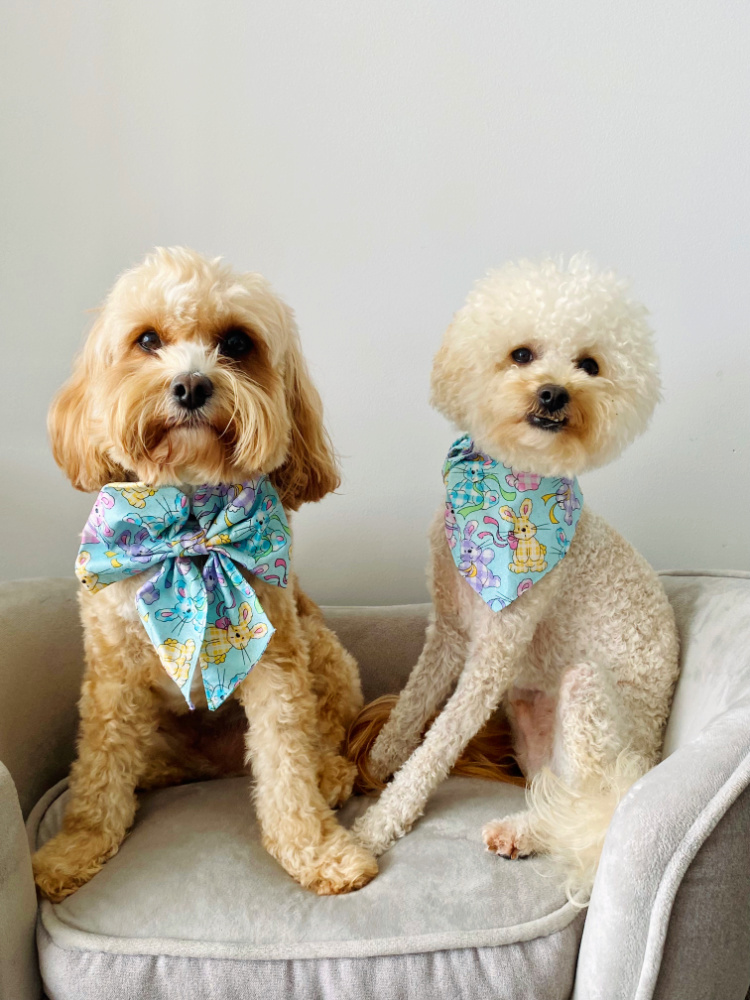 Of course, I couldn't leave the apartment to walk or toilet one or both Teddys so praise be to our ex-neighbour, around-the-corner besties and even our rental agent who took Teddy/s out to stretch his/their legs.
How did you prepare?
I couldn't control the spread of the spicy cough but I could make sure we were well organised at home. Being a bit of a survivalist, the pantry was pretty well stocked and the freezer was stacked full of home cooked meals. I was so relieved I'd just done a shop to make sure we had all the essentials.
I did a meal plan so I could make sure we had everything we needed for the week and topped ourselves up with an online delivery from Woolies. Too easy!
I'd also stocked up on panadol and lozenges and had my digital thermometer at the ready. I also had a lorry load of sanitiser, disposable gloves and disposable masks and made sure that we had an abundant supply of our prescription pharmaceuticals.
How did you isolate?
We are lucky enough to have 2 bedrooms and 2 bathrooms so David took the spare room – with it's white metal day bed, white walls and lack of artwork, I always said it looked like a clinic – and I had the run of the rest of the flat.
This made perfect sense, as the spare room has balcony access and doubles up as David's home office so he had access to fresh air and he was all set up to work if he felt up to it. Spoiler alert: he didn't.
Both the spare room and the living room have access to the balcony, so I'd mask up and leave food, drinks and anything else David needed on a table outside and David would open his balcony door to collect it. The same system operated in reverse when he needed items collected.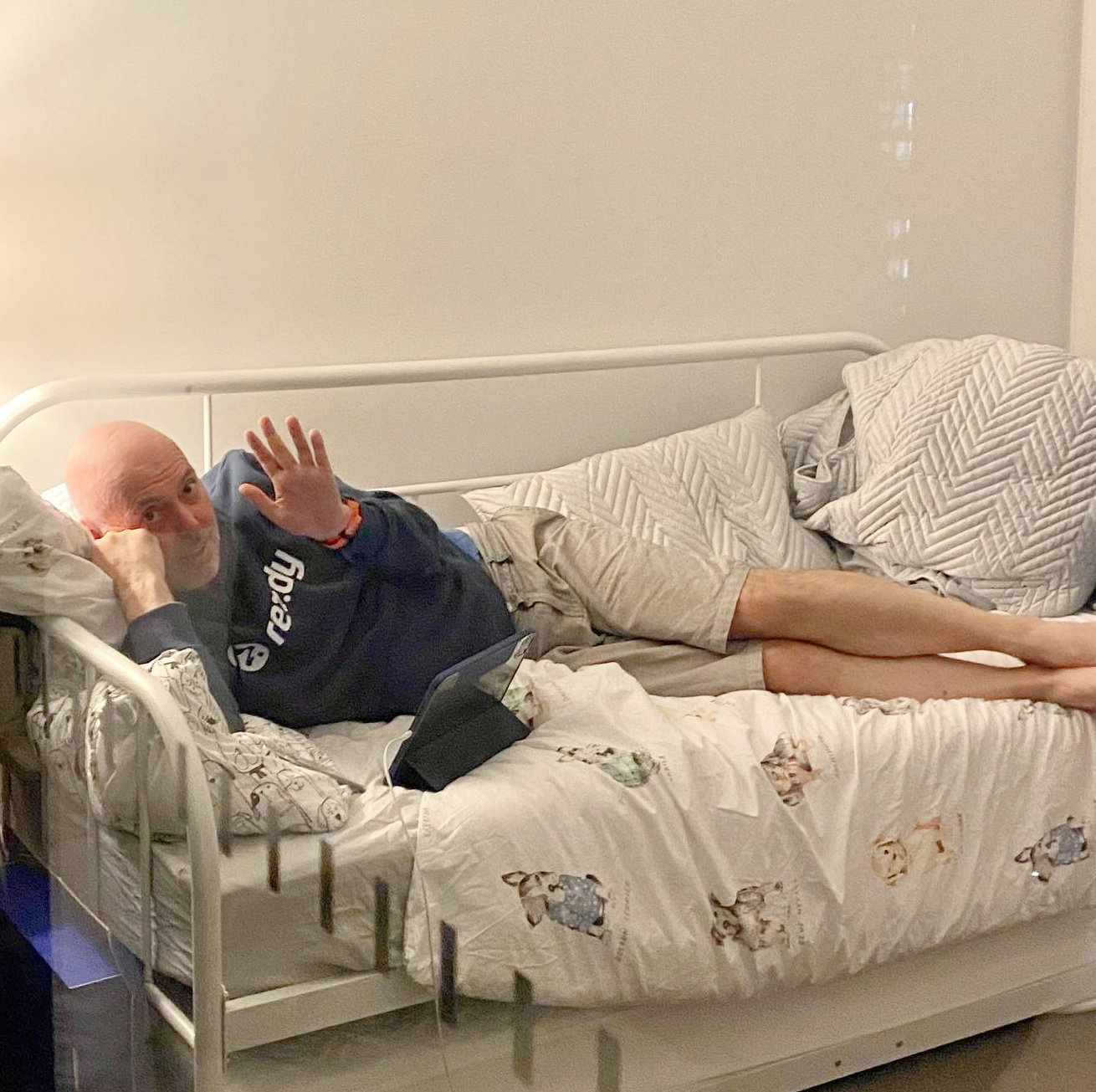 I spent a lot of time washing my hands, although I got gloved up if I was removing his bagged rubbish or laundry.
When friends came to kindly drop off care packages or coffees, we followed quarantine proceedure. They would knock on the door and walk away and then I would mask up, open the door and bring things inside. Similarly, if people came to collect stuff, I would mask up, open the door and leave the items outside ready for collection.
As soon as I knew David was positive, I also did a PCR which came back negative. I'd heard lots of stories of people getting negative results on multiple RATs, only to get a positive result when they finally went for a PCR. Luckily this wasn't the case for me.
How did you test?
Although we were isolating, I continued to take RAT's every other day, more for peace of mind than anything else. As a close contact, the only mandatory test I had to take was a RAT on Day 6 which thankfully was also negative.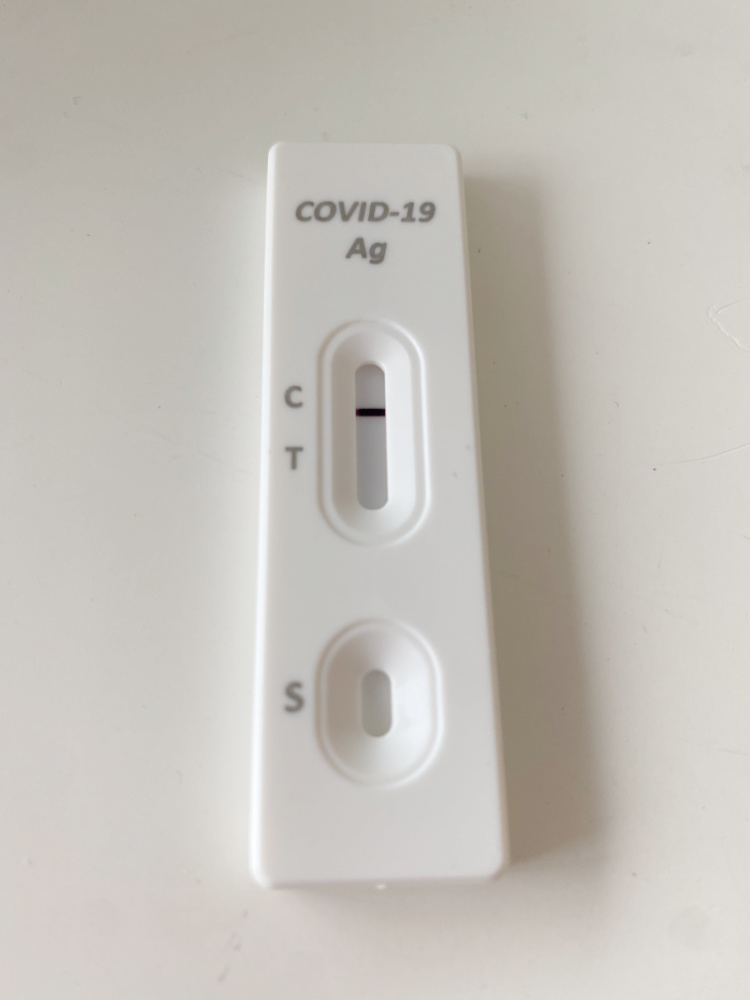 David is likely to continue to show a positive test result in the following weeks and days so doesn't need to test but I will continue to test regularly – just in case!
What were the symptoms?
Truth be told, I was sure we'd get the spicy cough eventually and always maintained that if either one of us got it, we would just co-habit normally so that we'd both get it and get it over with at the same time. That was until I saw how poorly David was and had a massive change of heart.
He had a hacking cough, extremely sore throat, headache, fatigue, body aches, stomachache and a loss of taste and it was not fun at all. Luckily he didn't have a fever or any breathing difficulties and could manage all his symptoms at home.
How did you spend your time?
David spent most of his time sleeping, resting and healing.
I had a long list of activities I wanted to do but in the end I did almost none of them. I started a puzzle I didn't finish which is more than I can say for the blog posts I never started.
I did however make this Easy Easter Egg Slice and was a total Mary Baker Homemaker in the kitchen dishing up three delicious meals every day.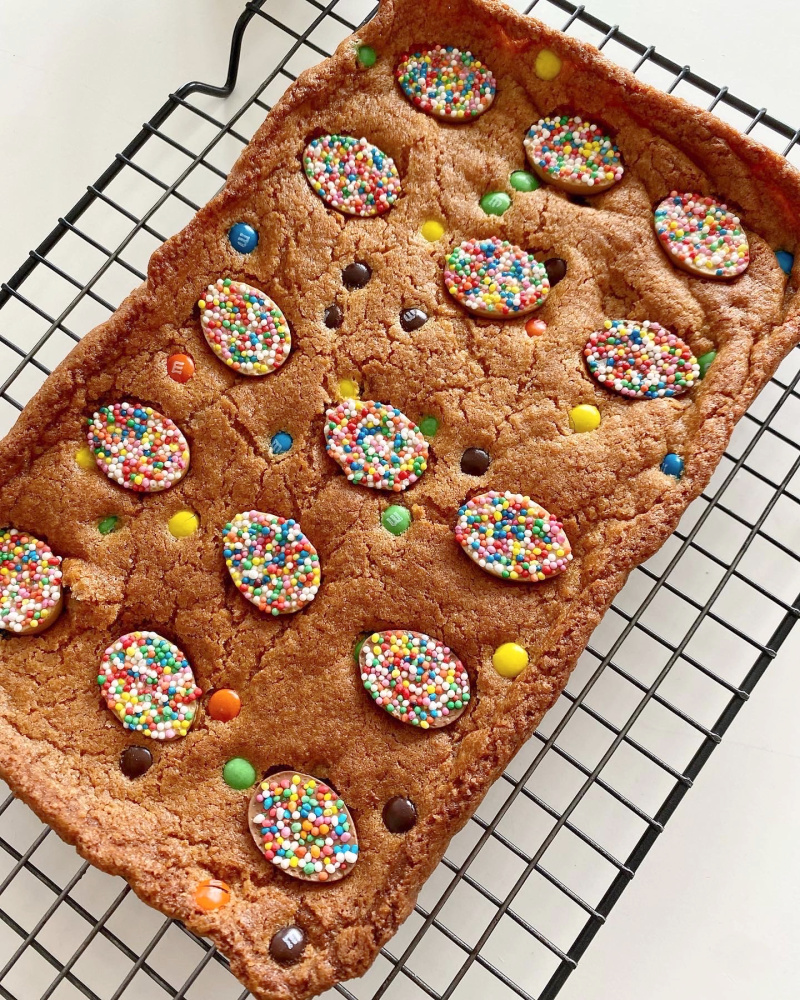 I may not have got through my to-do list but I did get through my to-watch list, romping my way through Bridgerton Season 2, both seasons of Euphoria and the first season of Sanditon. I rarely sit and do nothing so I really appreciated the down time.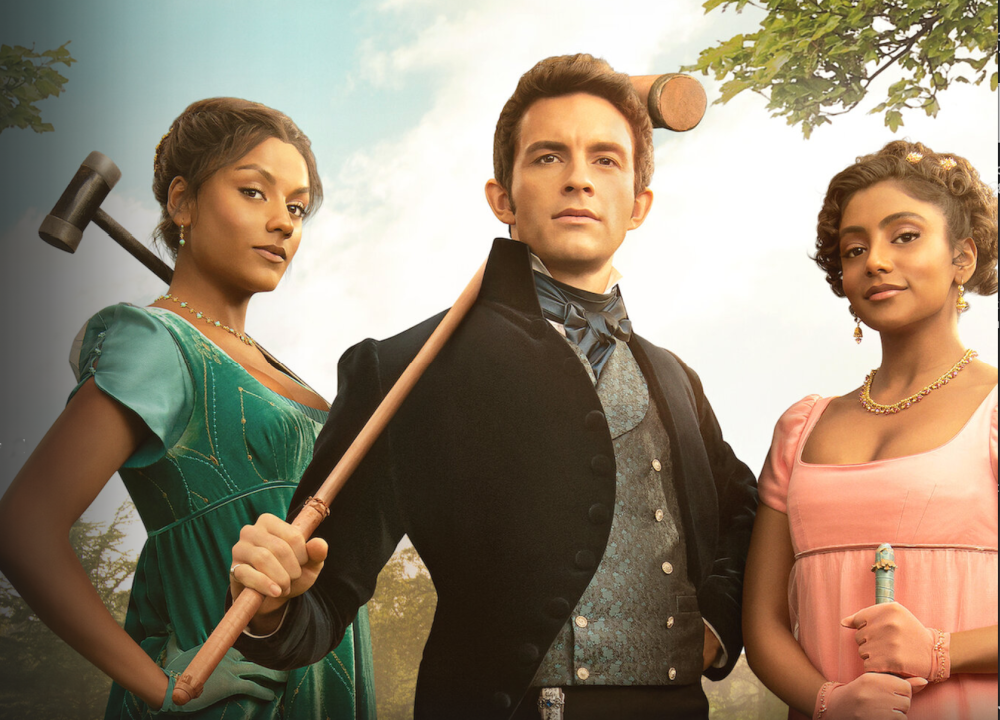 What were the iso highlights?
It's the little things that mean a lot – the friends who delivered daily coffees, a freshly cooked dinner (especially when it's from Not Quite Nigella!) and a care package of sweet treats. And let's not forget those that phoned or sent messages to see how we were doing.
A week in iso is a real exercise in gratitude – we're so thankful for our village and that David is making a good recovery. It's true what they say, your health is your wealth!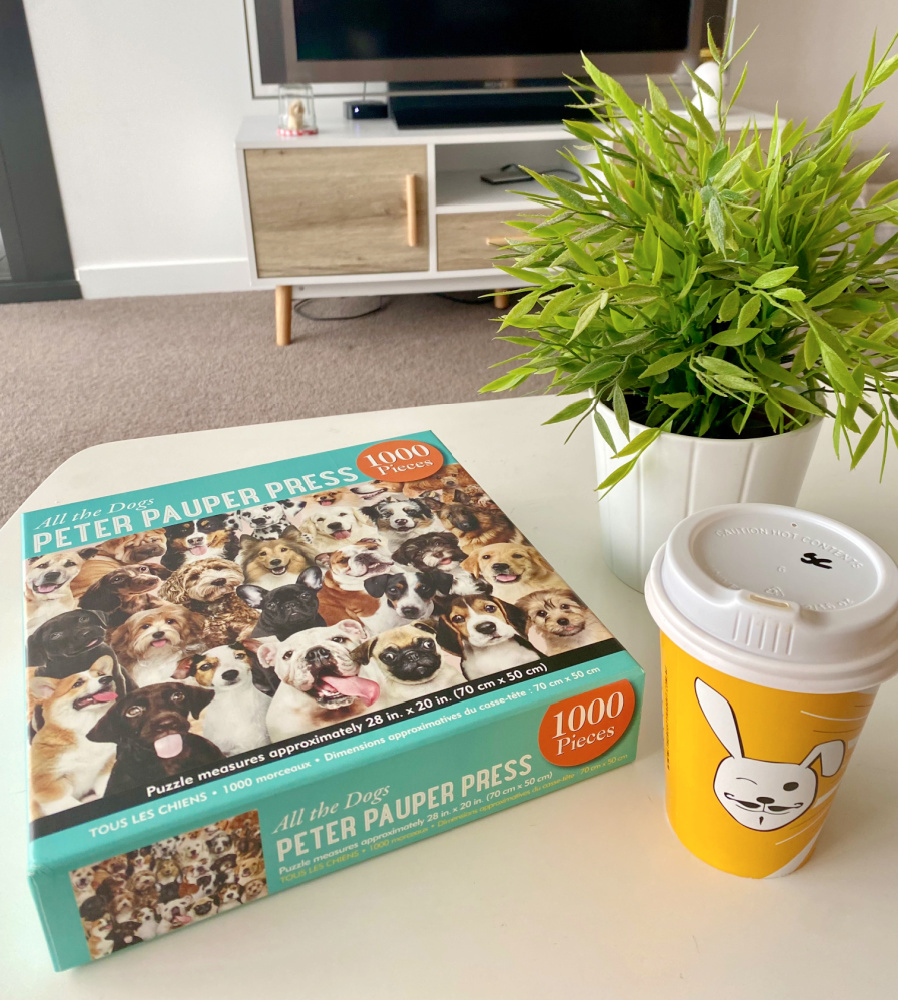 Has the spicy cough been to your house yet? What are your top tips for surviving iso?
Linking up with Denyse for Life's Stories Link Up