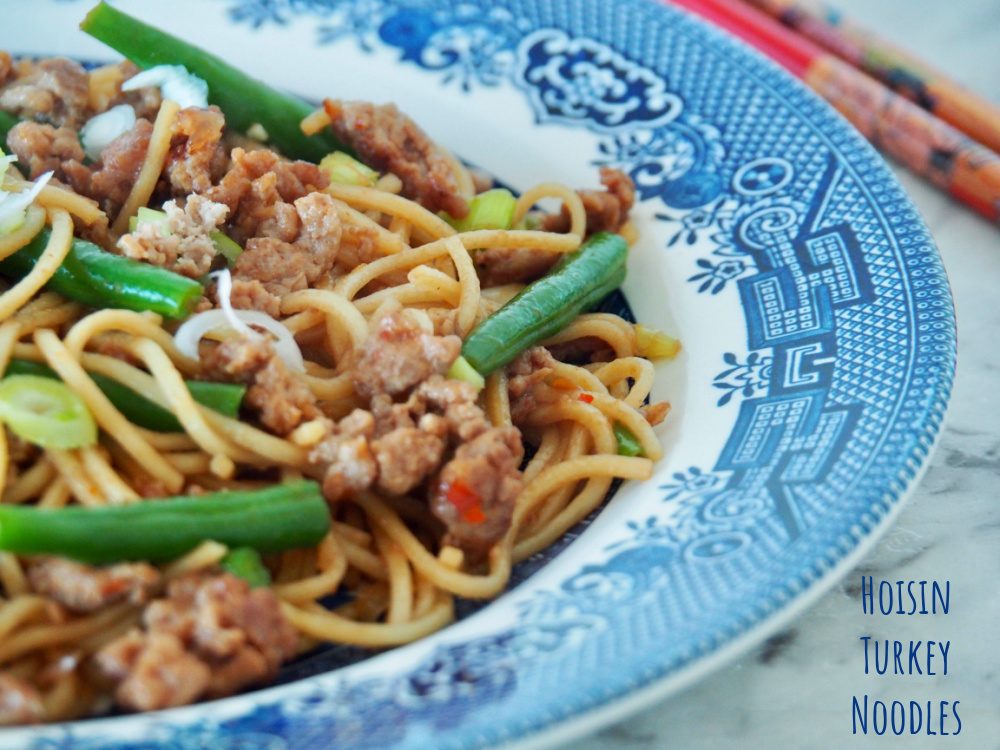 This delicious turkey stir fry is low in fat but big on taste and makes a great midweek meal.
I was feeling a bit under par a few months back and the doctor sent me for a chest x-ray and some blood tests. My heart and lungs got the all clear but apparently my cholestrol leaves a bit to be desired.
Whether it's down to my bad genes or the cumulative effects of all the lockdown cheese plates remains to be seen but either way that naughty number has to come down. Hence we've been embarking on some healthy (for us) eating.
Enter this simple stir fry. I love it because it's super quick, super tasty and super easy and (once the noodles and beans are cooked) everything is tossed together in one pan. Plus it's got noodles and everything is better with noodles, don't ya think?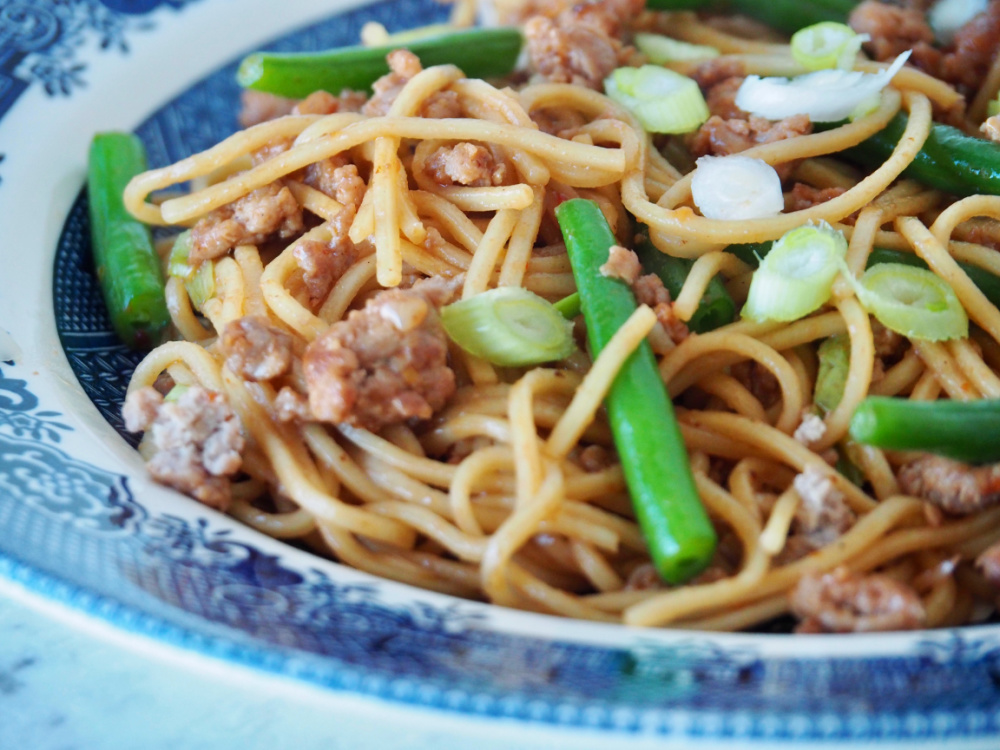 This recipe is also super versatile. Don't have green beans? Don't stress! Peppers, carrots, broccoli and bok choy all work well in this dish and make very tasty alternatives.
The same goes for the sauces. Don't have hoisin sauce? Don't worry! Use oyster sauce or black beans sauce instead – they both have zero cholestrol – and although the dish will taste different, it will be no less delicious!
It's a real winner, winner turkey dinner!
Do you worry about your cholestrol? Do you have a favourite stir fry?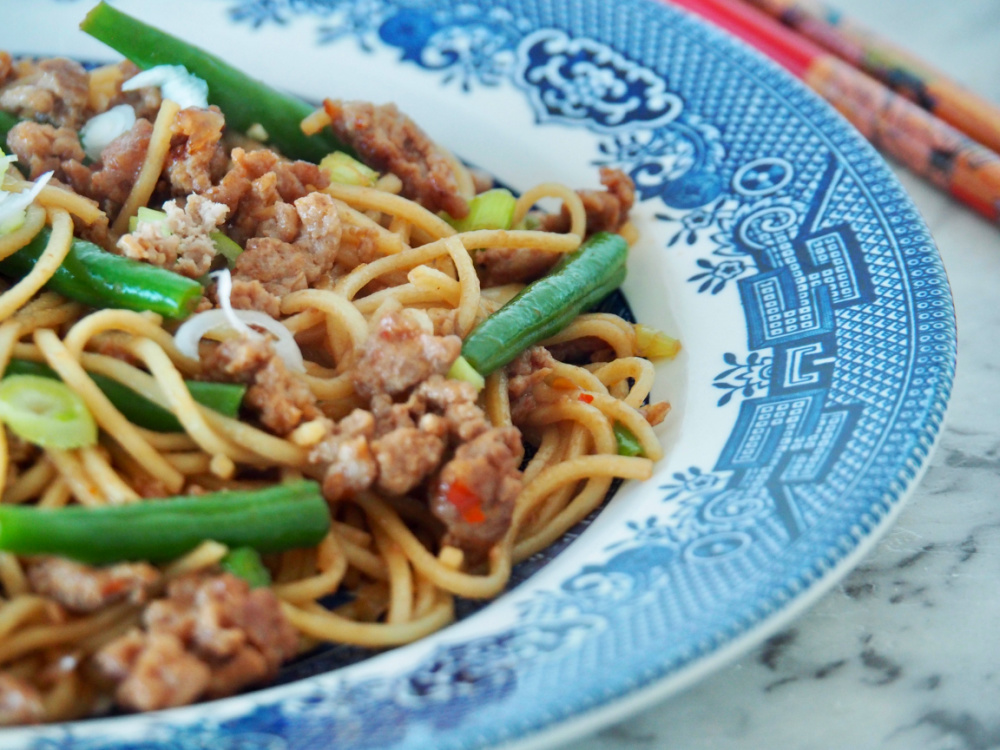 Serves 2 (easily doubled)
Ingredients
100g ramen noodles
100g green beans, halved
3 tablespoons hoisin sauce
1/2 tablespoon hot pepper sauce
1/2 tablespoon sweet chilli sauce
1 tablespoon vegetable oil
250g turkey mince
2 garlic cloves, chopped finely
4 spring onions, cut diagonally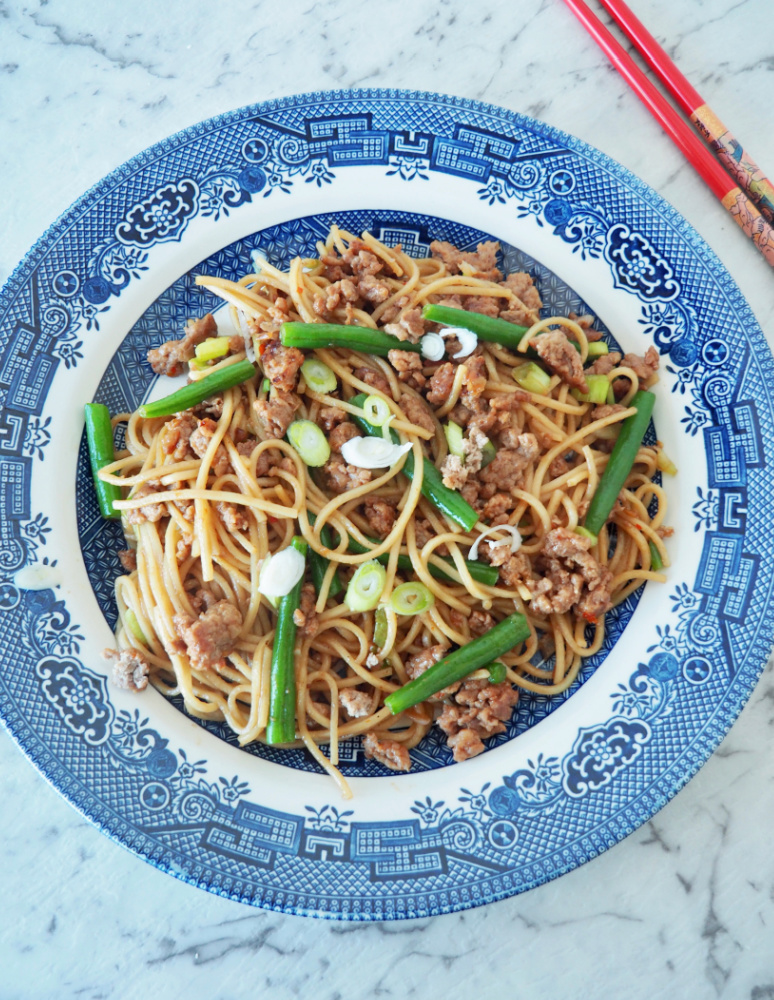 How to
Cook the noodles following the pack instructions, adding the green beans 2 minutes before the end of cooking time. Drain and set aside.
In a small bowl mix the three sauces together. Set aside.
In a wok or frying pan, heat the oil and add the mince, cooking until browned. Add the garlic and fry for 1 minute more.
Add the sauces and cook until sticky. Stir through the noodles, beans and 3/4 of the chopped spring onions and heat through.
Scatter over the remaining spring onions and serve in bowls.