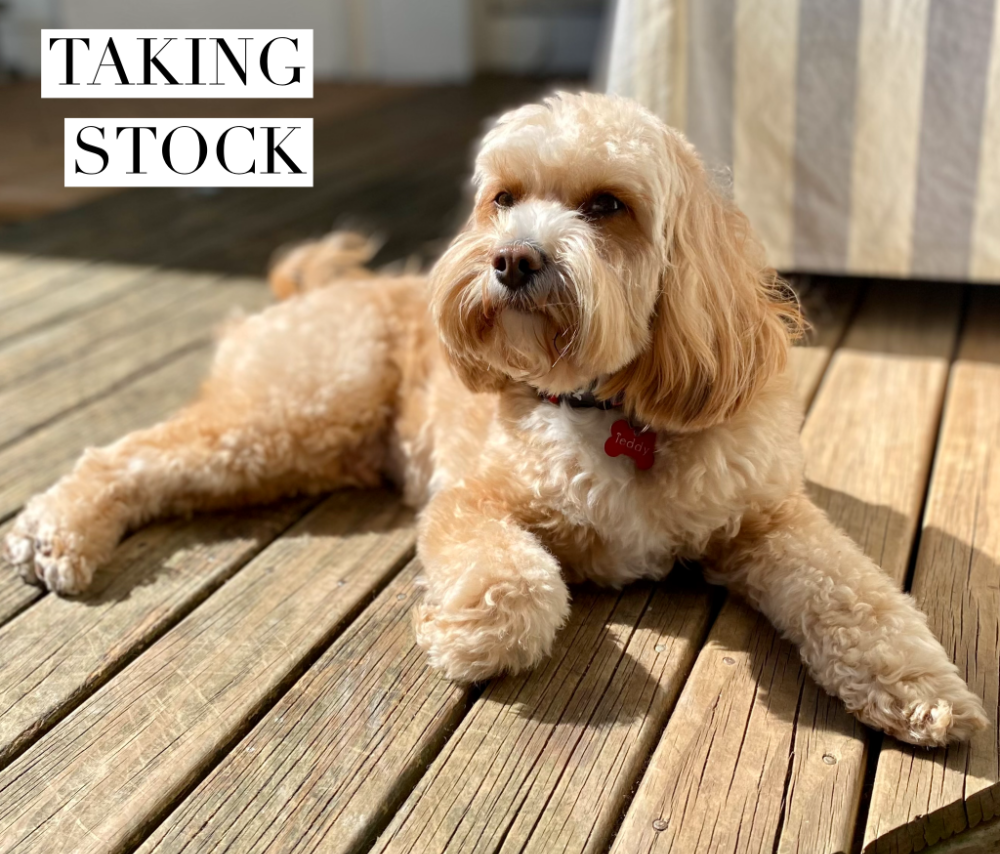 While everyone is getting stuck into a new month, I'm still looking back at the old one!
August 2022 – my last full month in Australia and what a ride it's been! I spent most of the month with my head down and my leg up, this healing process is definitely less sprint and more marathon.
However, in true marathon style I'm finishing strong and it's been an action packed month. Here's what went down.
Dining: Out on dumplings while I can. I fear the dumpling situation in the UK is going be very disappointing.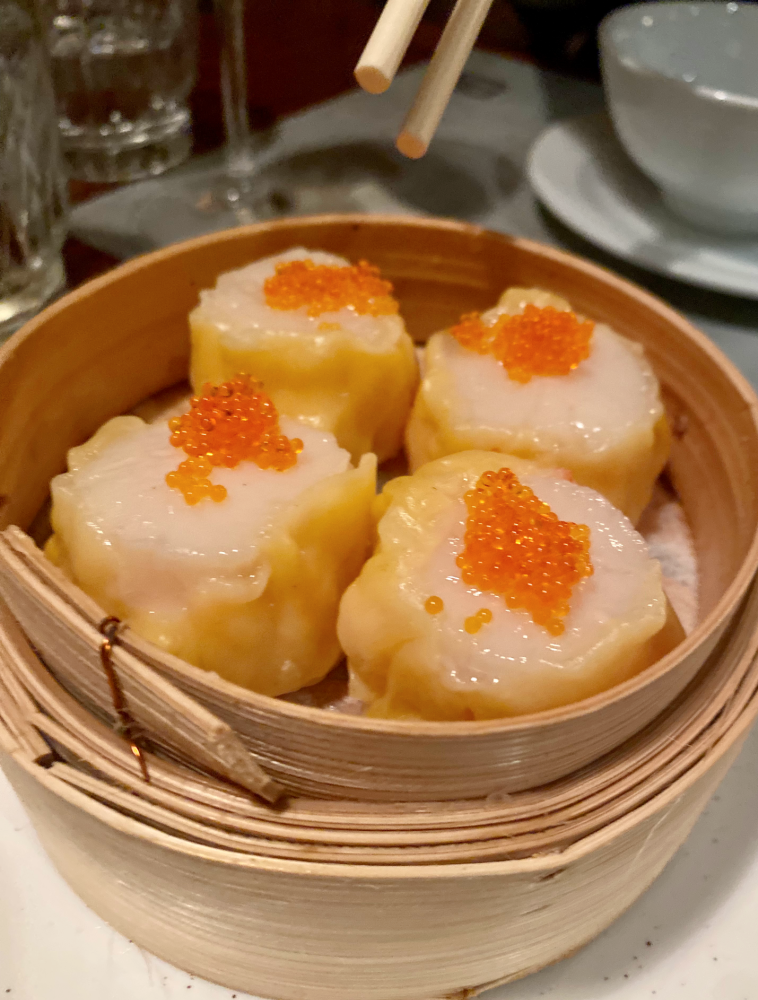 Cooking: Not very much at all.
Eating: Treats from Not Quite Nigella. These Mascarpone Cream Profiteroles were just what the doctor ordered!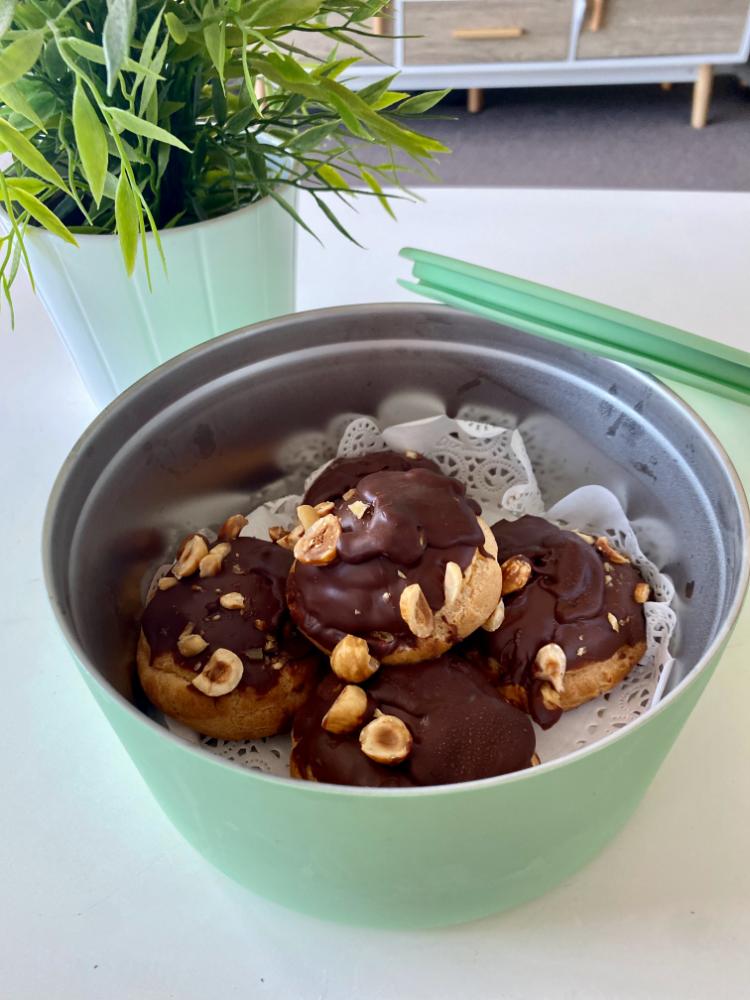 Enjoying: Fine dining at home with a Providoor meal from Matt Moran's Chiswick. Such a treat!
Making: This Snake cake for our godson's 8th birthday.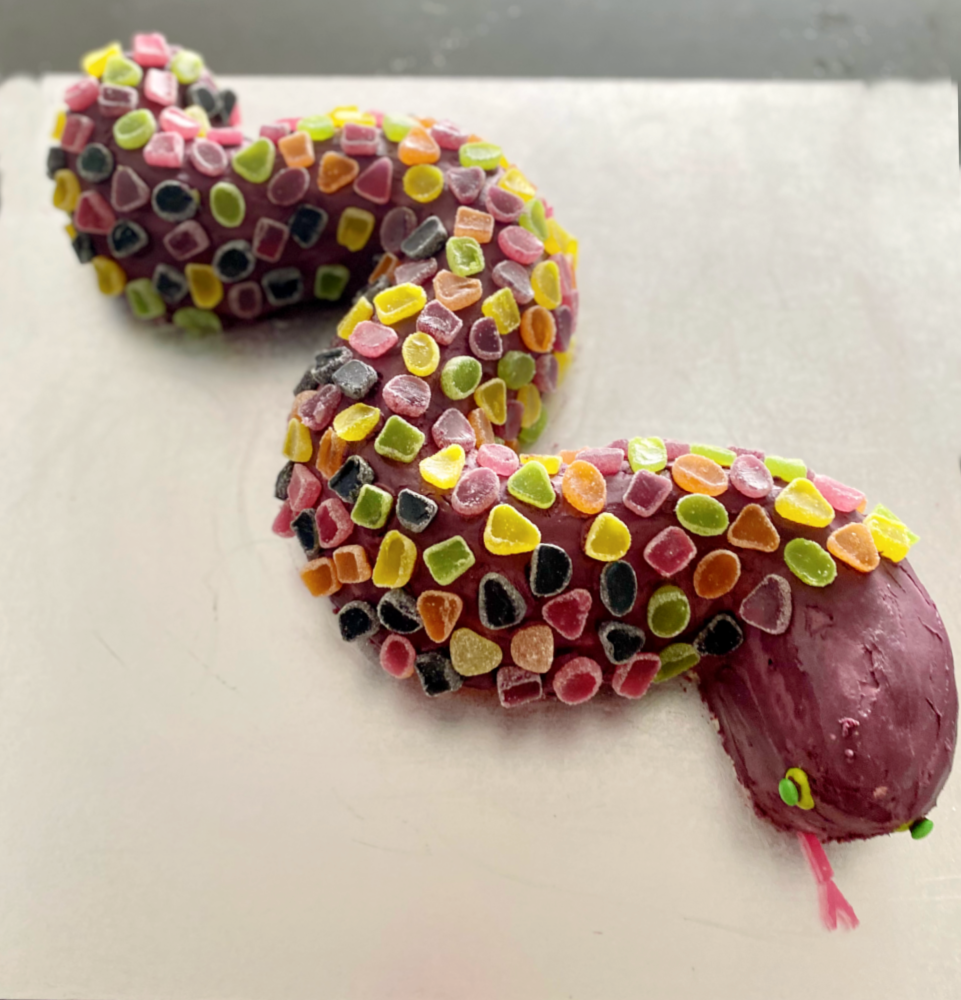 Creating: A chef's hat cake for my friend Dionne. It was a busy month in the birthday cake department.
Marvelling: At the genius of Jesseline who made this amazing Teddy cake topper.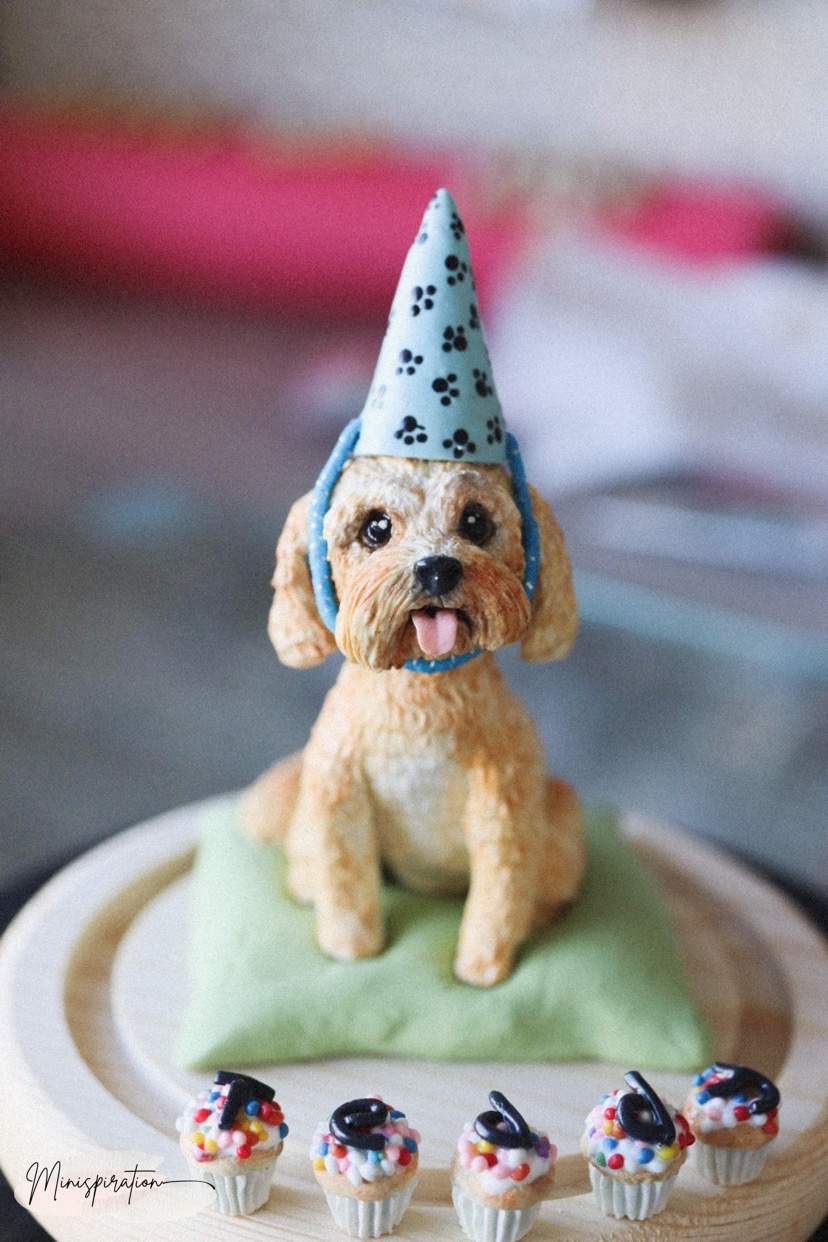 Thanking: Jesseline for coming out of modelling retirement to make this treasured topper.
Branching: Out into making dog cakes now. This healthy homemade meat cake was a huge hit with the pups!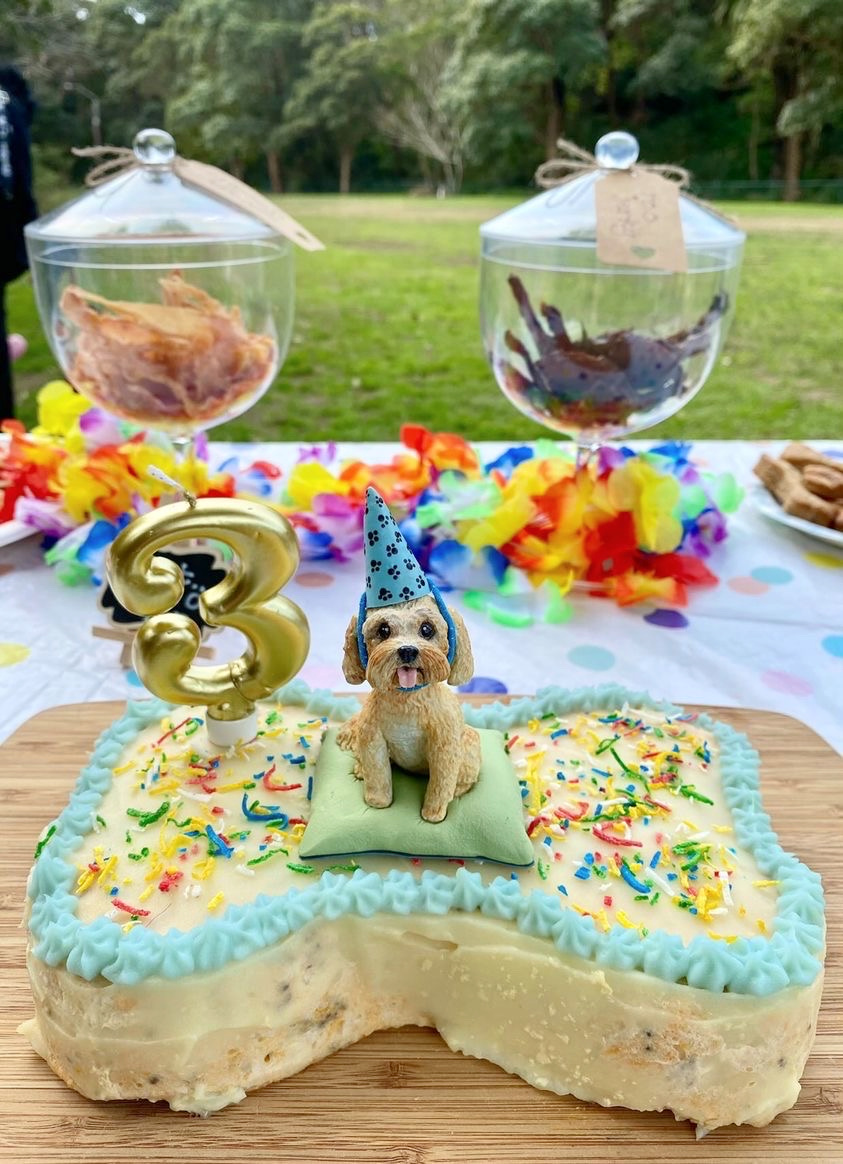 Using: Up all the ingredients in the pantry.
Baking: This Flourless Coconut and Almond Cake with said ingredients.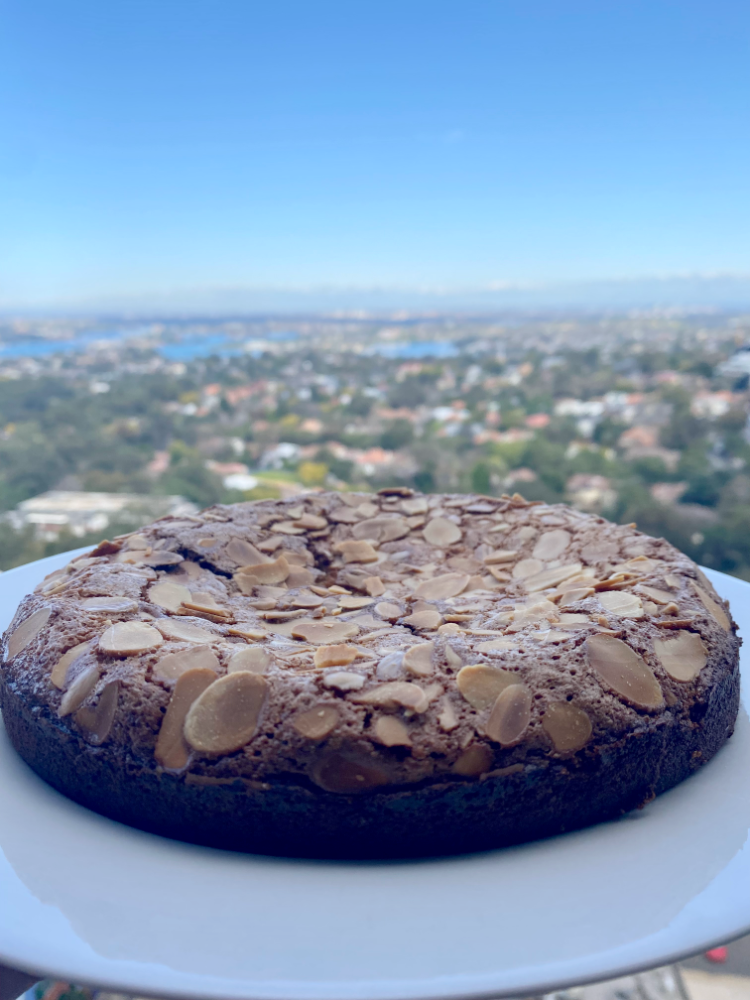 Realising: That this will be my last bake in Australia. Wah!
Lying: On my back for most of the month.
Elevating: My leg and dreaming of the day I can stand upright!
Visiting: The GP more times in the last month than I have in the last few years! Luckily, she's really lovely!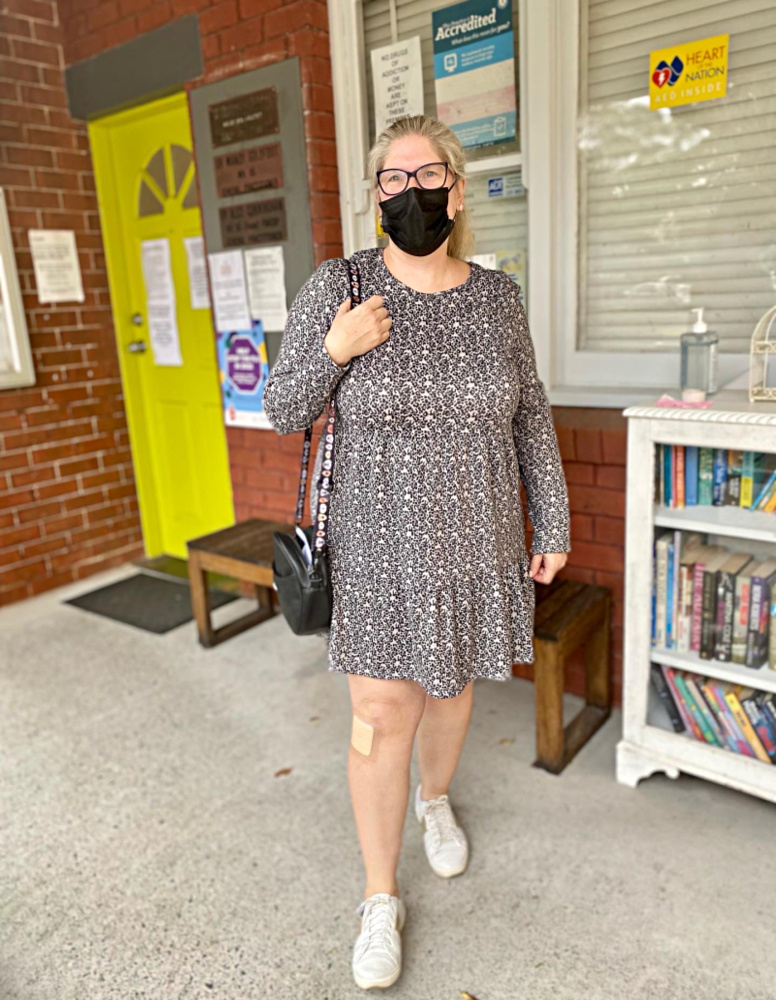 Popping: Antibiotics and probiotics like they are going out of fashion.
Healing: Slowly but surely.
Saying: Goodbye to my wonderful endocrinologist. She's an absolute treasure.
Shedding: A little tear watching Teddy say goodbye to our amazing vet, Adrienne. We love her so much!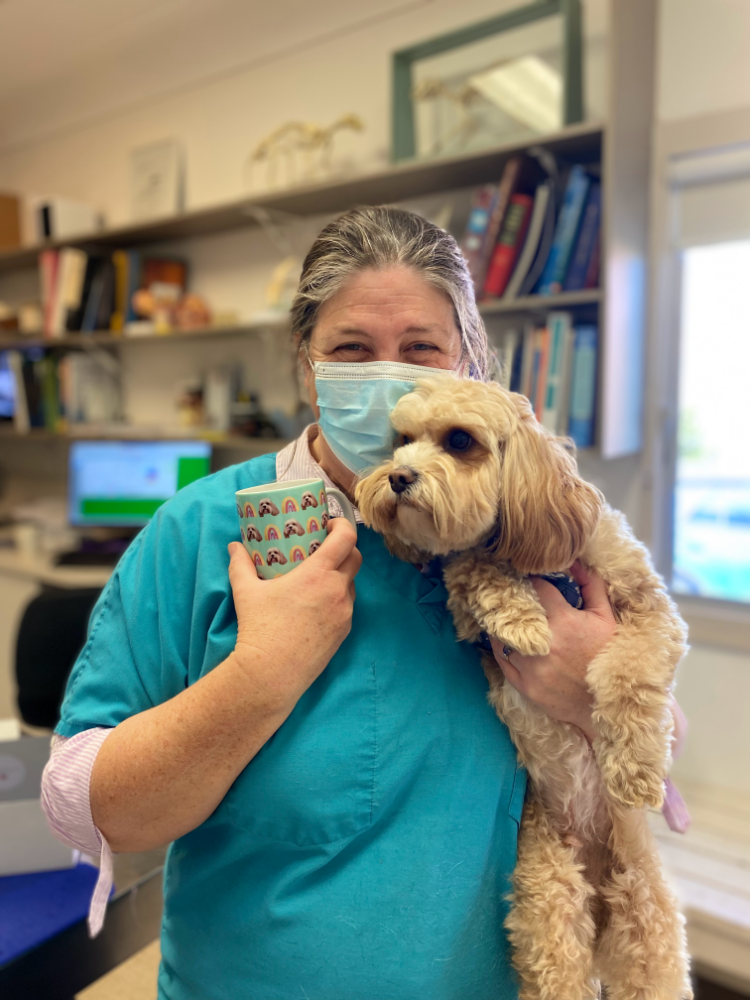 Packing: All the things.
Managing: My marketplace empire from the sofa.
Deciding: What to sell, pack and donate. It's a full time job I tell you.
Pawtying: With Teddy and his pals for a belated birthday/goodbye pawty with a Hawaiian theme.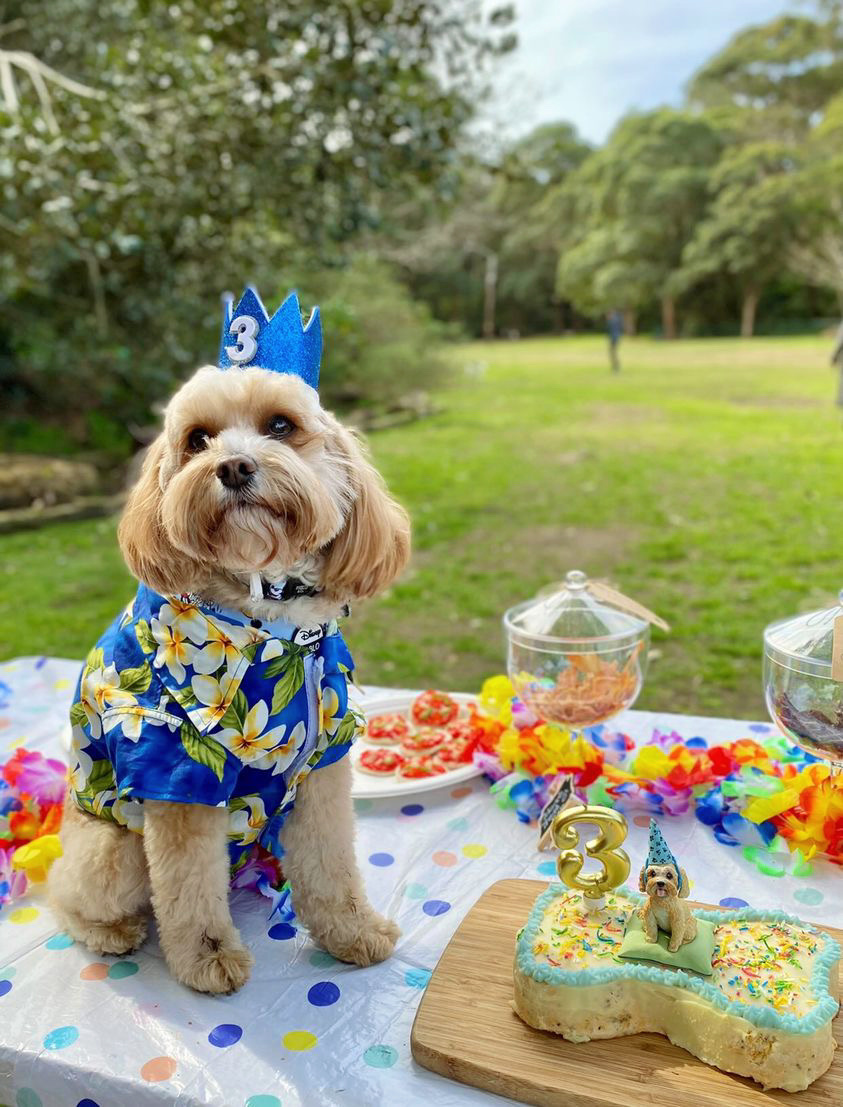 Treasuring: Some wonderful get togethers with our favourite friends.
Celebrating: David's 50th with a private chef and some cracking company.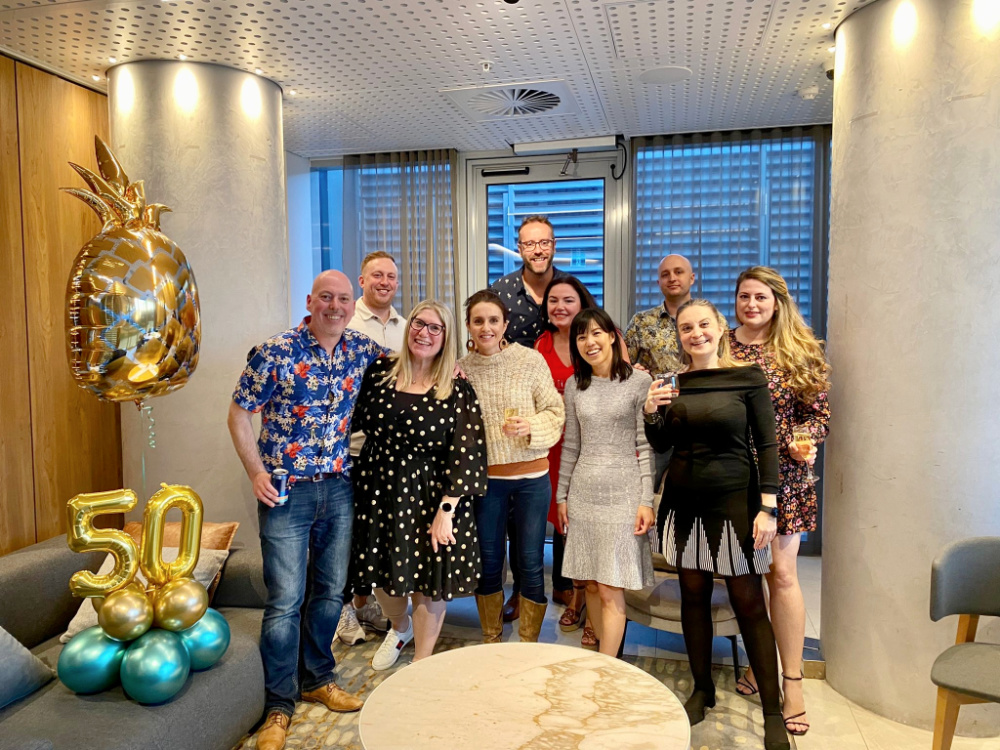 Lamenting: All the 'lasts.'
Sharing: The recipes for these Spaghetti Bolognese Muffins and these Refried Bean Burgers.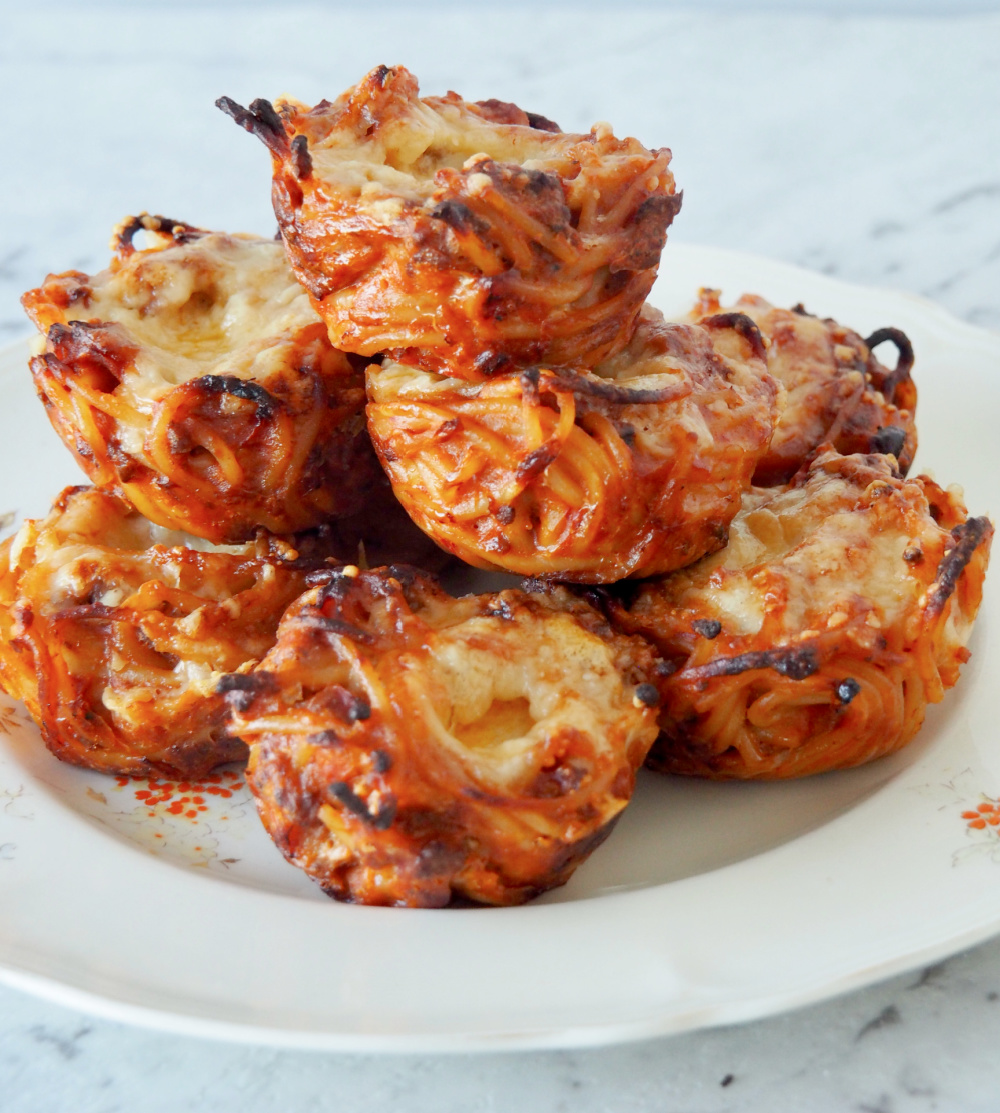 Selling: My thermomix but I know it's going to a really good home.
Knowing: I won't be posting another recipe for quite some time.
Hosting: Teddy Elliott for one last sleepover!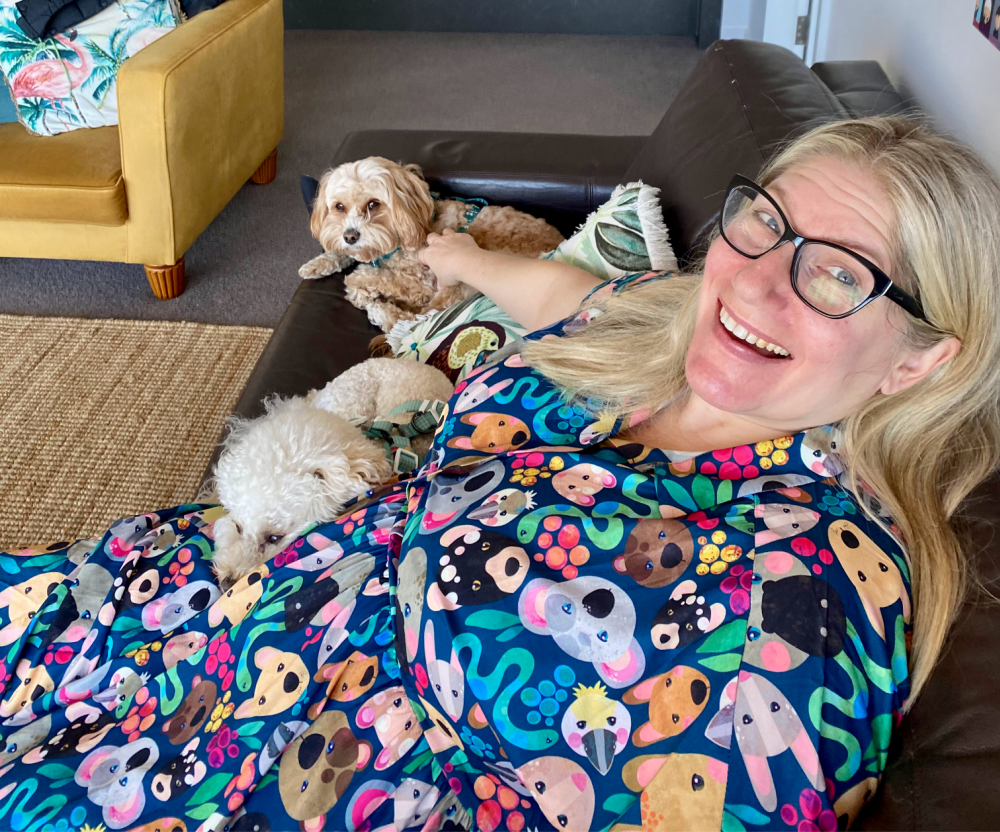 Enjoying: All the facilites in our complex while we can – my personal favourite is the outdoor terrace with a barbecue and city views!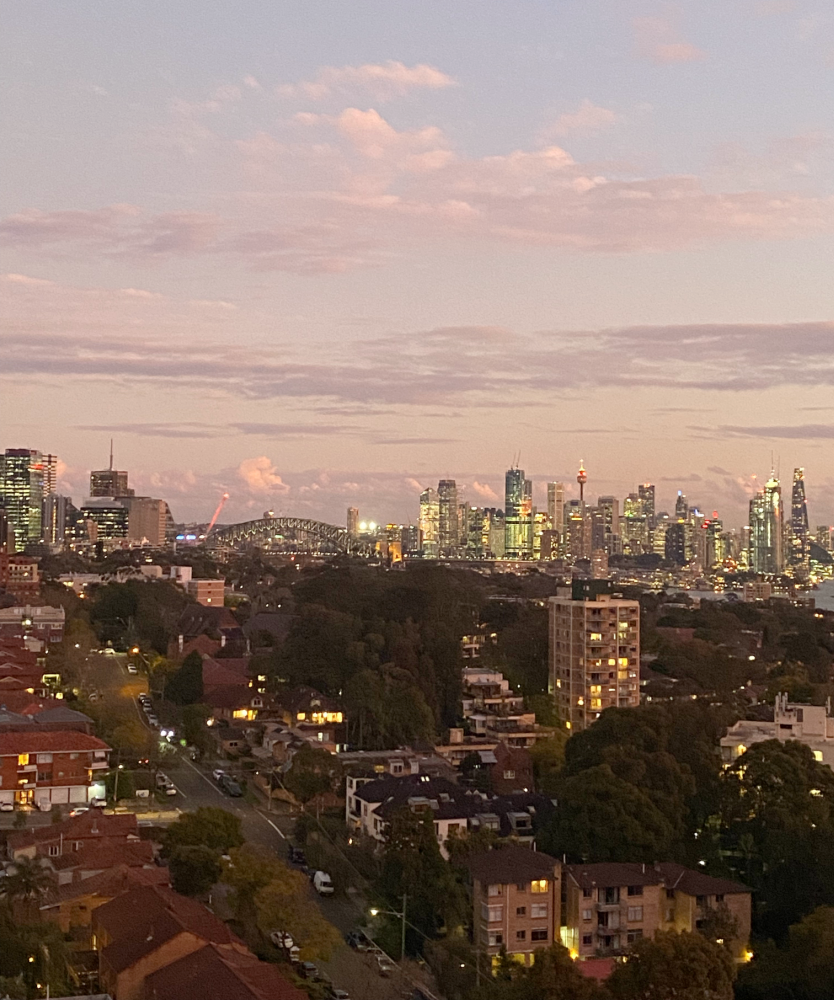 Watching: So much TV – Alba, Love on the Spectrum US, Only Murders in the Building and Virgin River to name but a few.
Opening: Some surprise happy mail and these beautiful bookmarks from Denyse.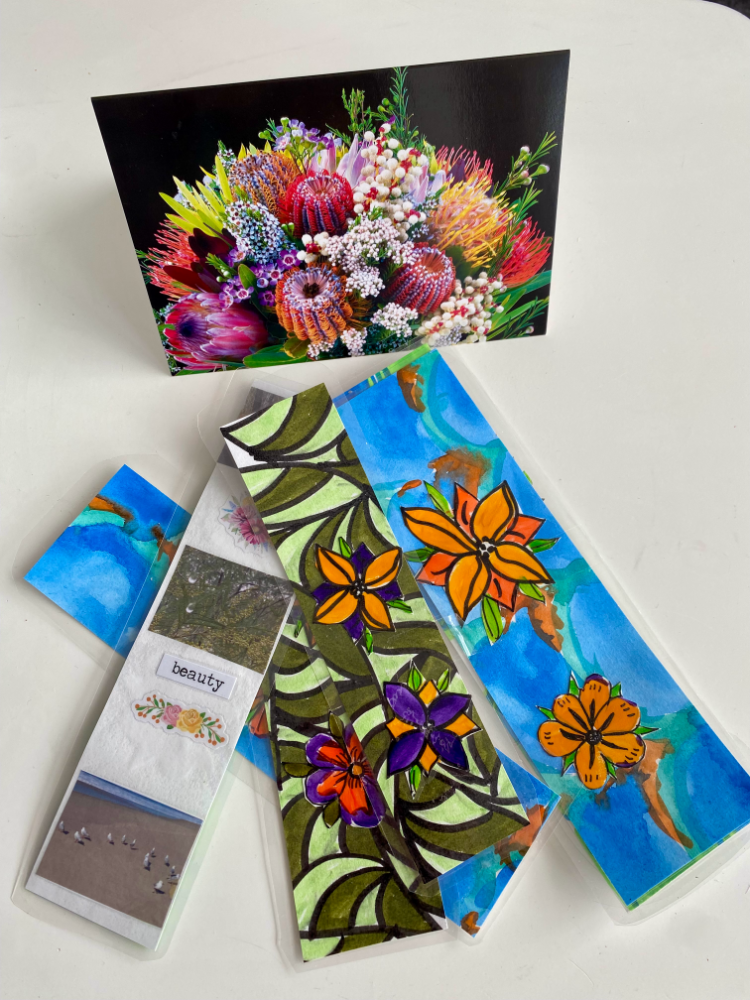 Reading: A few pages of Rachel Again. My reading mojo has really gone AWOL.
Loving: Getting my hair done!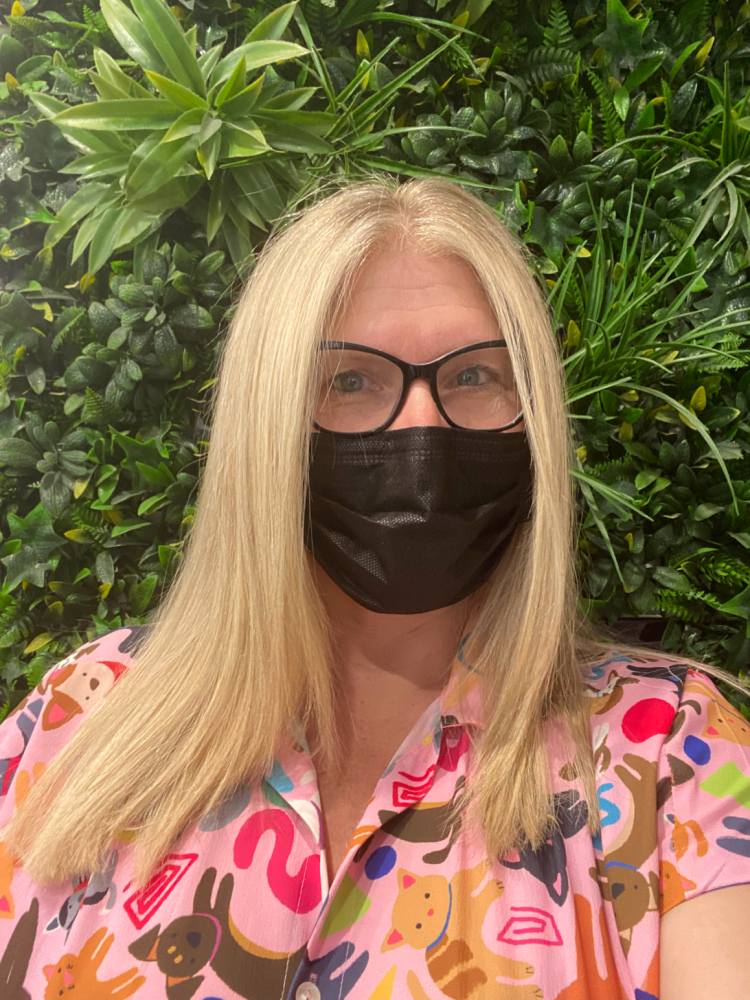 Liking: The warmer weather.
Disliking: Having my dressing changed.
Raging: At Blue Mountains Council who have refused my request to reimburse the out of pocket costs from my accident.
Adding: Up how much I've spent on doctor's visits, dressings and meds – falling over is a very expensive exercise!
Appreciating: The joys of being able to be vertical.
Wearing: Pants again. It's such a treat.
Preparing: To move out of our place. Boy, am I going to miss these views… Especially the rainbows!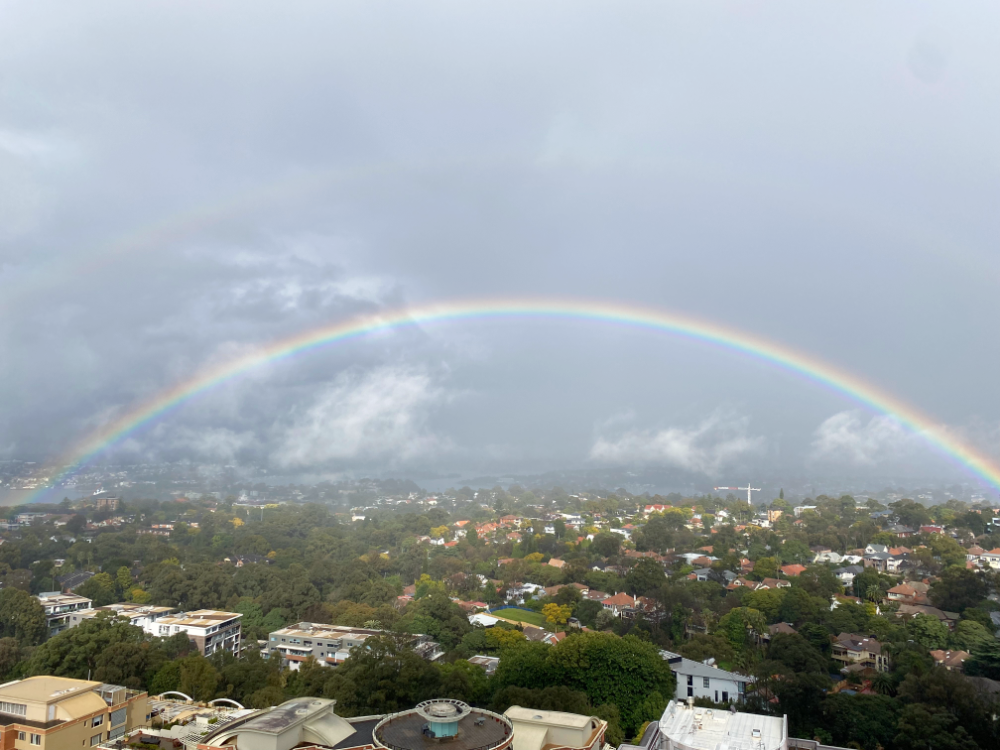 Counting: Down the days to our departure. The time is flying by so fast.
Stressing: Out about finding somewhere to live in the UK. Finding a rental is like a test of endurance.
Feeling: All the feels.
Wondering: What my mum would have made of our move.
Missing: Our Aussie friends already and we haven't even left yet!
September is going to be a massive month for us – we'll be road tripping, leaving our flat and leaving Australia! With so many moving parts (literally) there might be a serious lack of blog posts but as usual I'll be over sharing on the socials!
Now that's enough about me, tell me all about you!