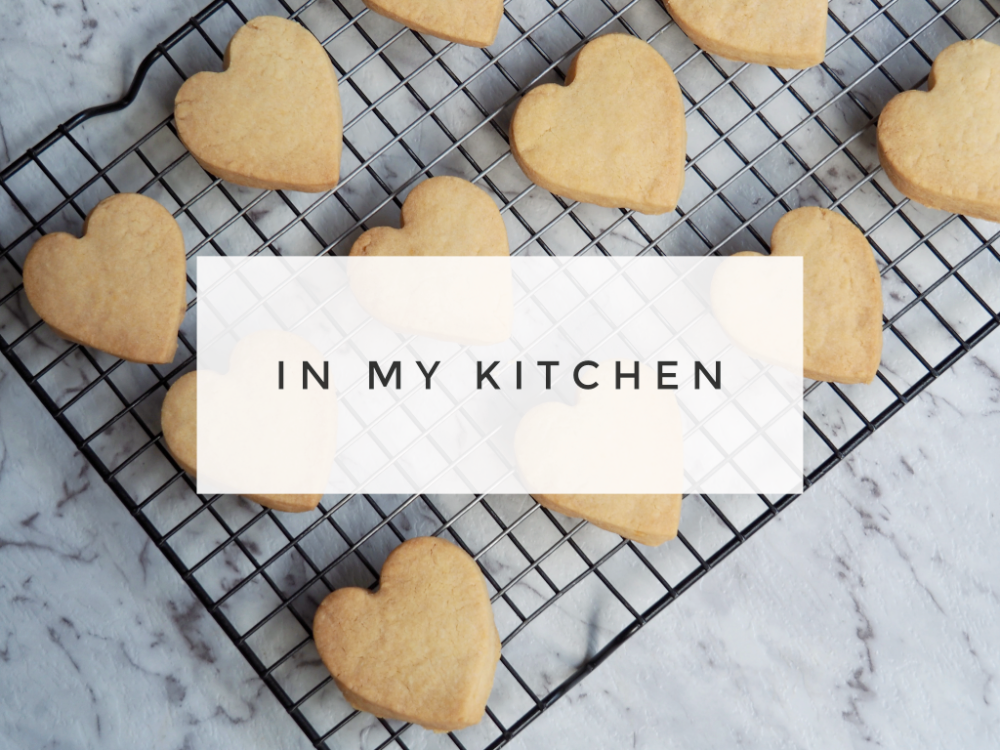 Yay it's May! And bonus points for today being a Bank Holiday here in the UK. I do love a long weekend, don't you?! The start of a new month means a little look back at the old one so I'm joining Sherry for this month's round up of In My Kitchen.
Easter is eggstra delicious in the UK I must say. The hot cross bun tasting game was strong this year. I think my judgement last month saying that the Waitrose choc orange hot cross buns were the best was a tad premature. After further testing, we decided that another Waitrose variety, Lemon Drizzle was every bunny's favourite. The combo of lemon zest, white choc chips in the bun and a lemon drizzle top was just too hard to beat!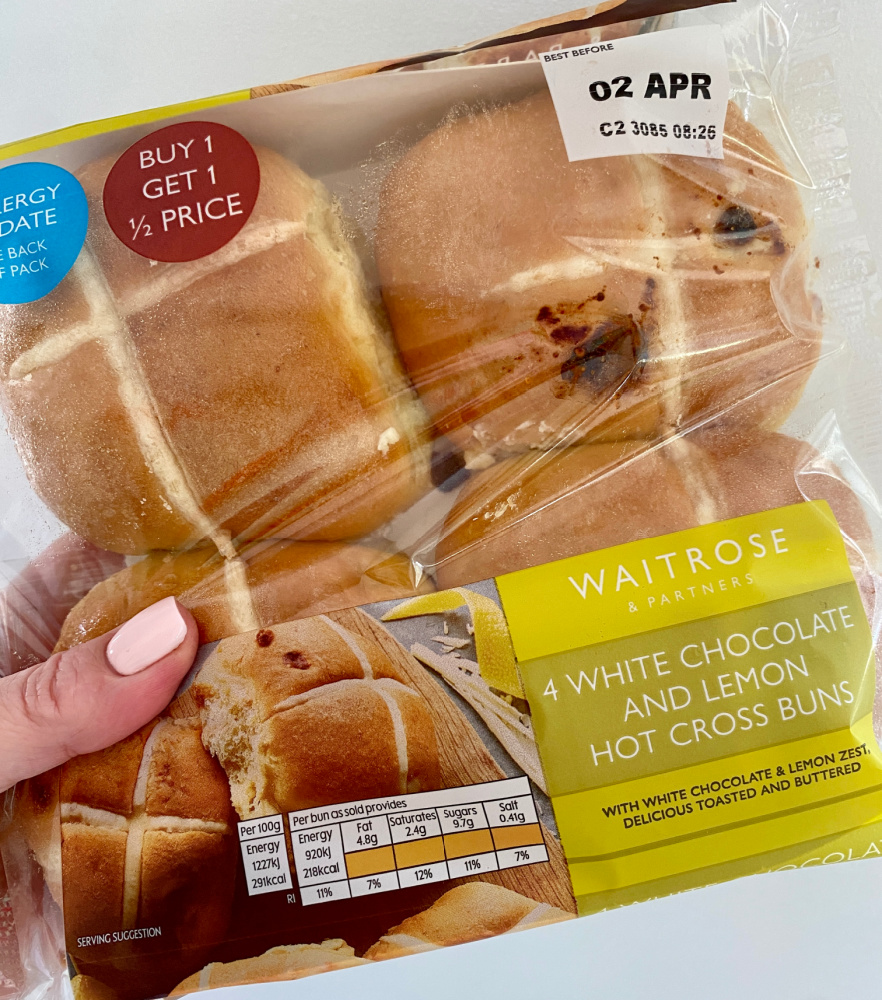 For a Jewish person, I probably get a lot more eggcited than I should about Easter. I love jelly babies so of course, I was a bit obsessed with these Jelly Chicks – as their name suggests, they're just like jelly babies only in chick form. They were jellylicious!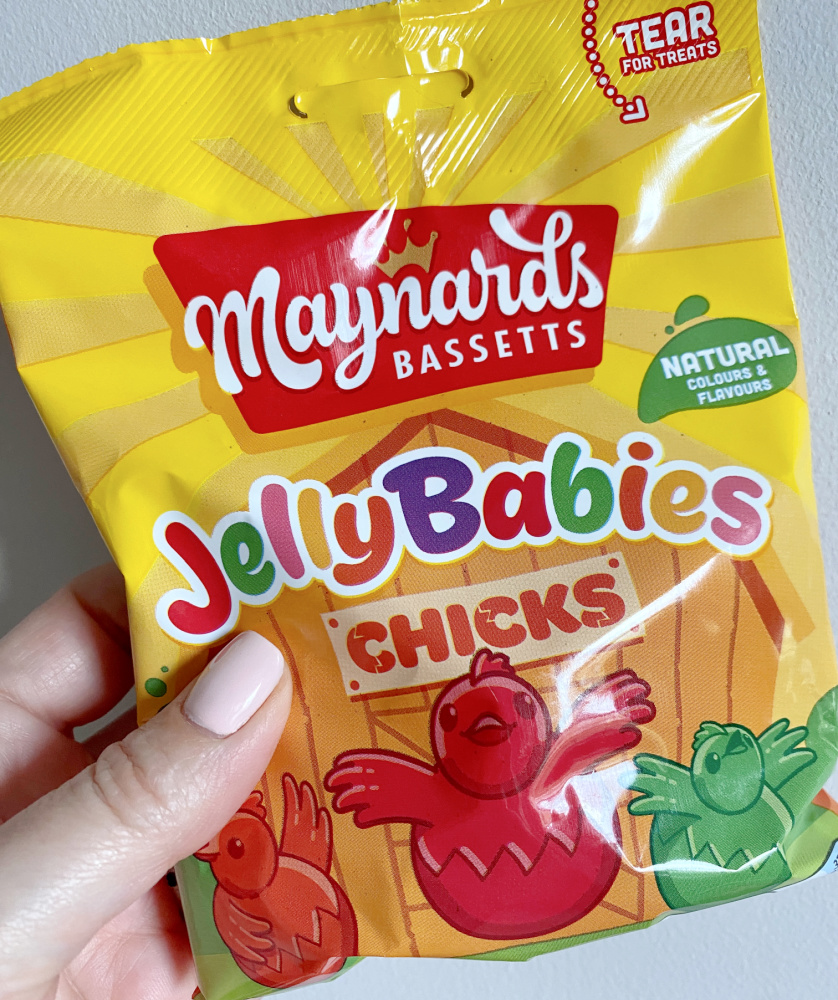 Last month it was dinosaur crumpets and this month we went all in with the bunny crumpets. They actually looked quite evil but tasted heavenly.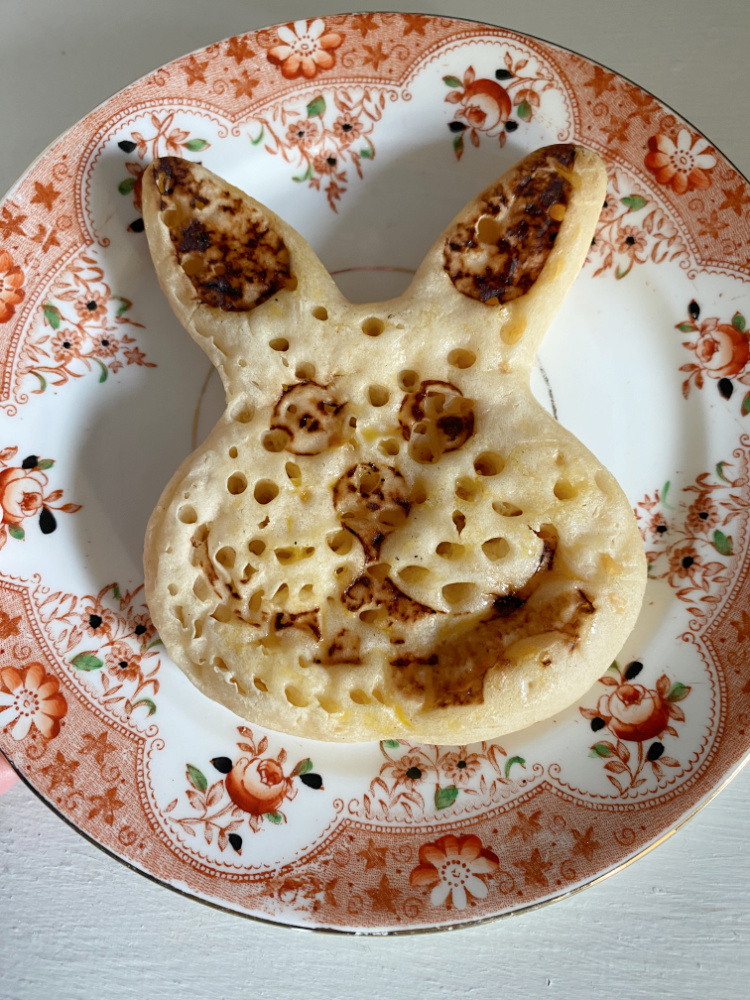 I hope you're sitting down for this but I actually posted a recipe! I know, right?! I make these cheesy turnovers at least once a week because they are so quick and easy to make, go great in a lunch box, freeze well and are hands down delicious!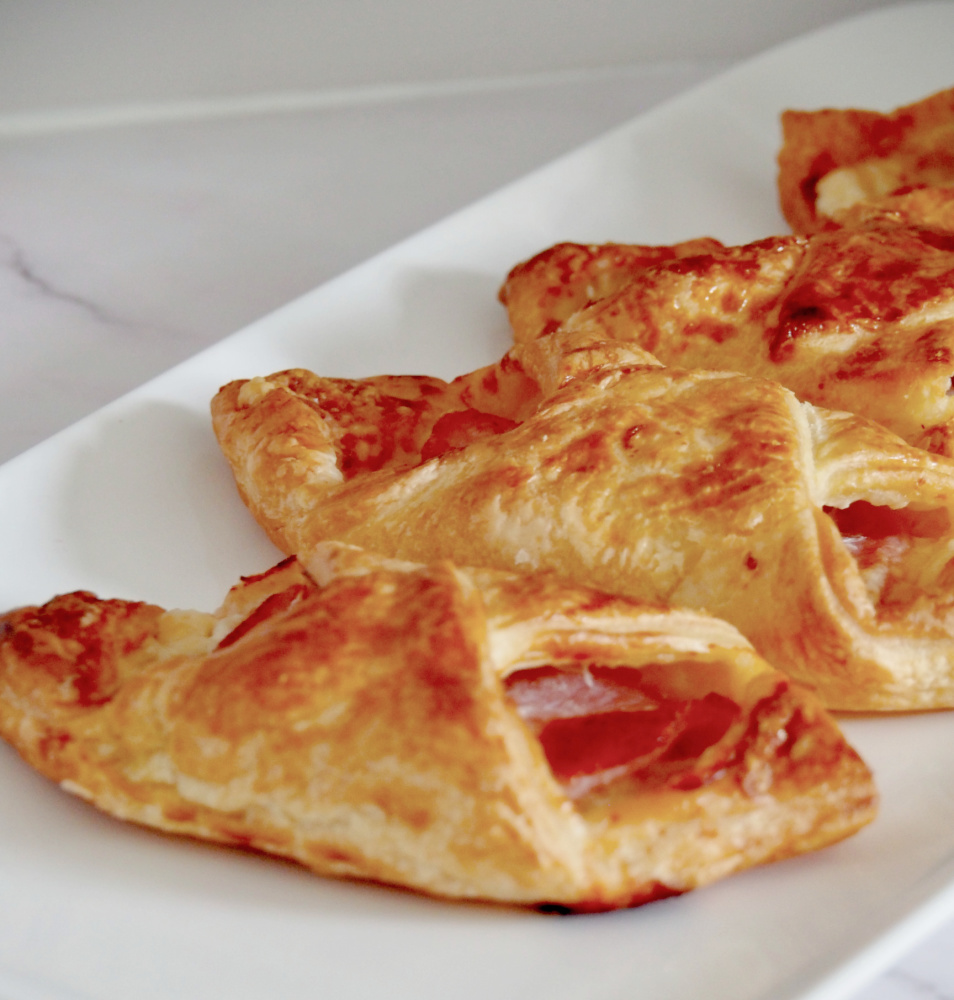 Things are going up a gear for the King's coronation here and I've been eyeing up these Emma Bridgewater tins that I'd seen at my local "everything" shop. Honestly, I don't think there's anything household or hardware that shop doesn't sell. I love it so much and Teddy loves it too because he gets a treat every time he visits!
Anyway, I'd been eyeing up this tin for ages and when I popped in the other day, there was only one left – it must have been waiting for me.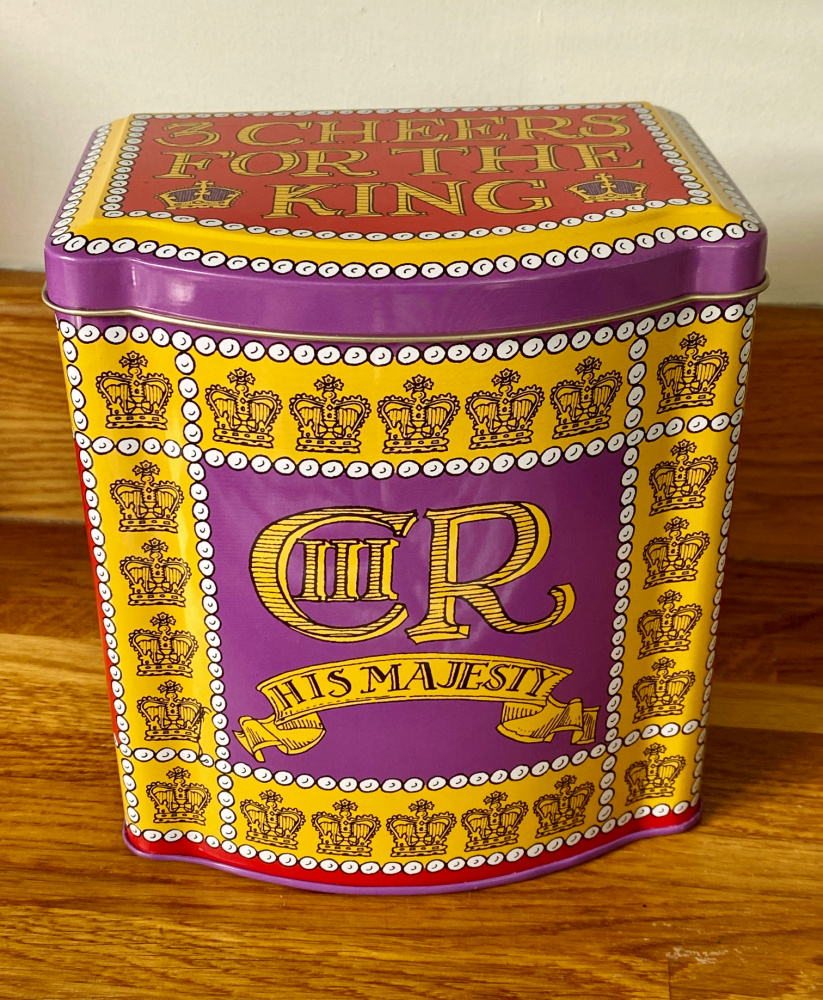 Still on the subject of tins, I got this cute dog tin made by one of my favourite brands, Mason Cash. We have this store called Home Sense which is like the home and furniture version of TK Maxx and I'm totally obsessed with it.
We don't really have one nearby so whenever we go on a road trip, I always check to see if there's one nearby. This came home with me via London.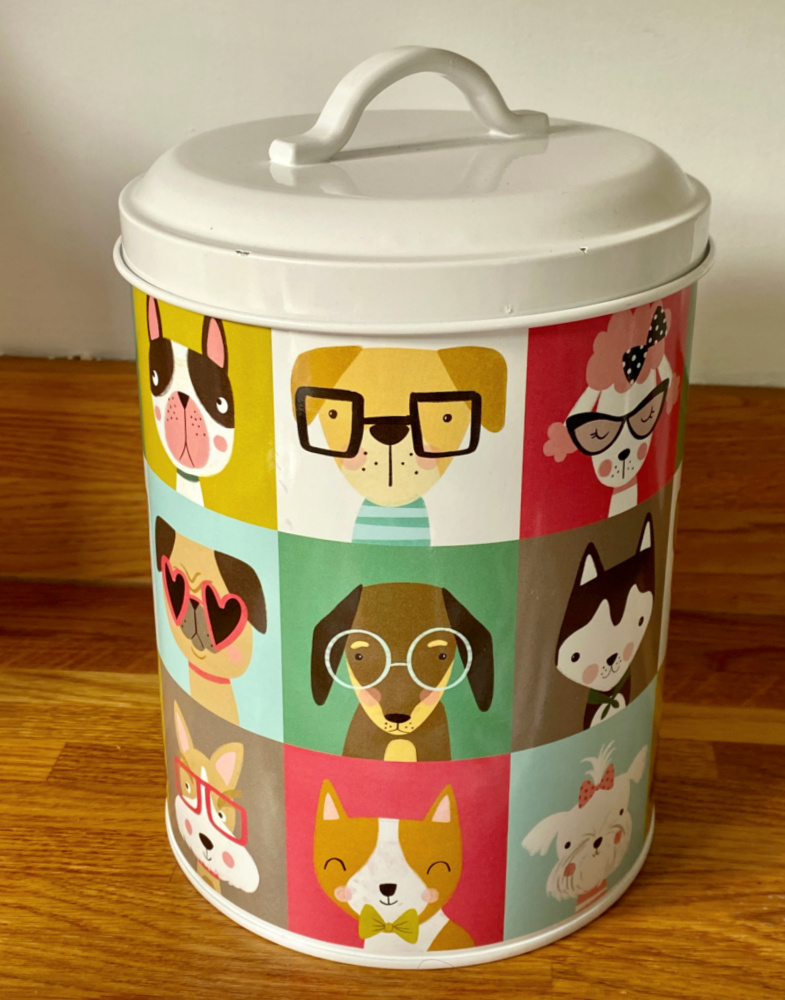 We don't really buy Easter eggs but we couldn't resist this chocolate dog from Marks and Spencer mainly because he reminded us of Teddy Roosevelt. The only problem is Curly looks so cute, we can't bring ourselves to eat him!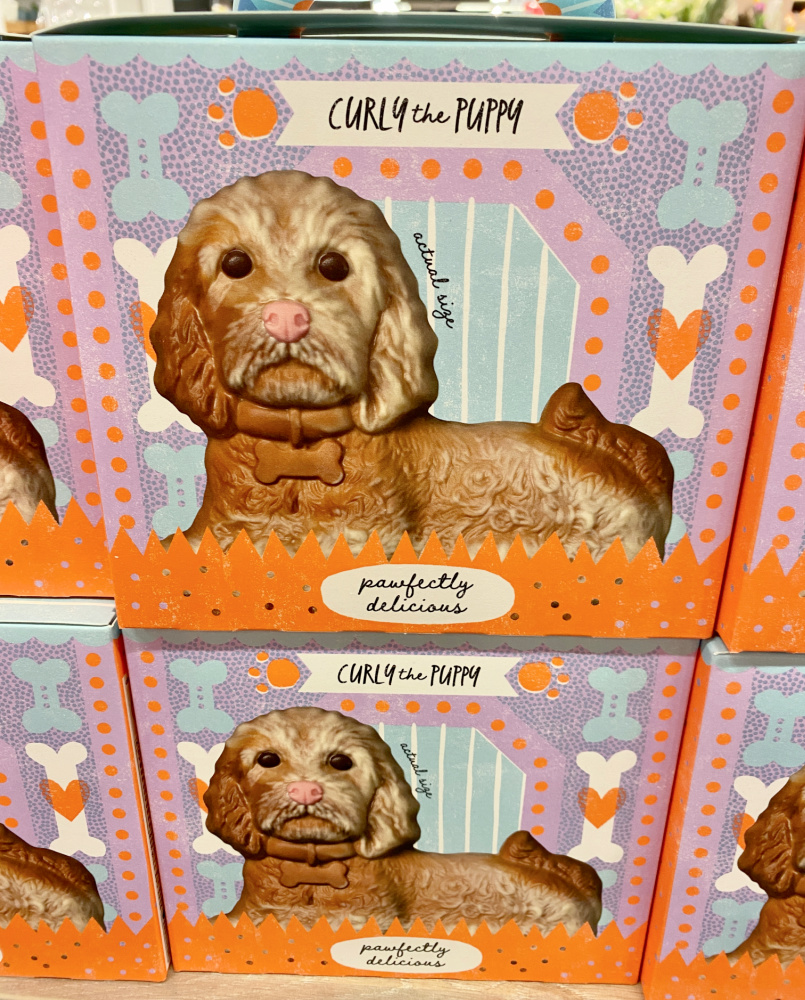 I've been sharing a lot of fudge with friends this month and so invested in some fudge friendly bags and these super cute "handmade with love" stickers.
In the past I've found stickers to not be sticky enough to seal the deal but these bad boys are totally up to the job!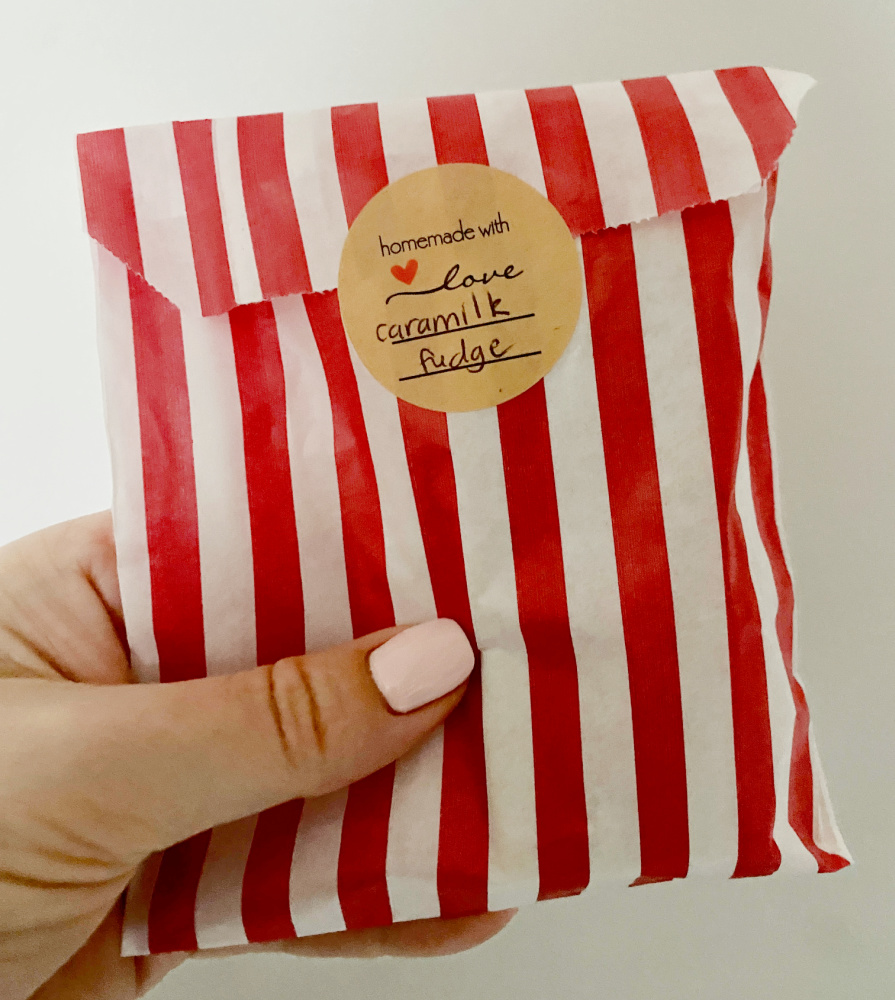 Every time I go to the library I always like to check out the recipe books and look what I found this month! I was super stoked as I've heard such great things about Nagi's book. Now I just have to decide what to cook first. Any tips?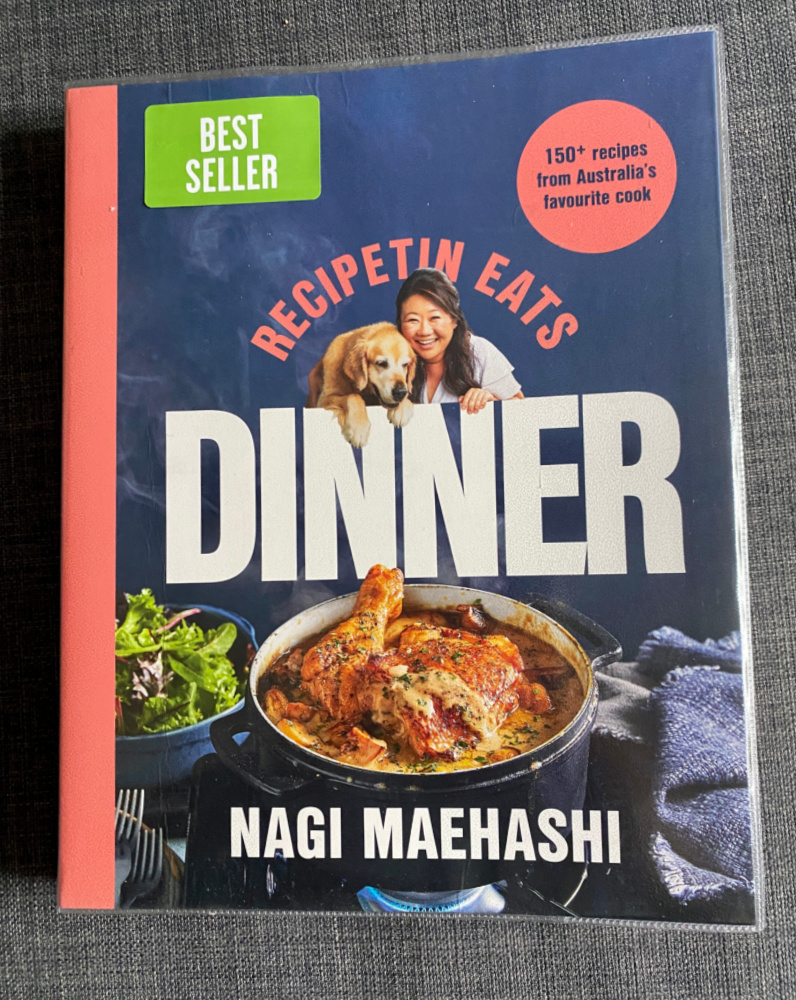 I have been lucky enough to be on the receiving end of rhubarb from the allotments of friends and neighbours so of course, I made a crumble. Nom nom! When I get more rhubarb and more time, I'll blog the recipe.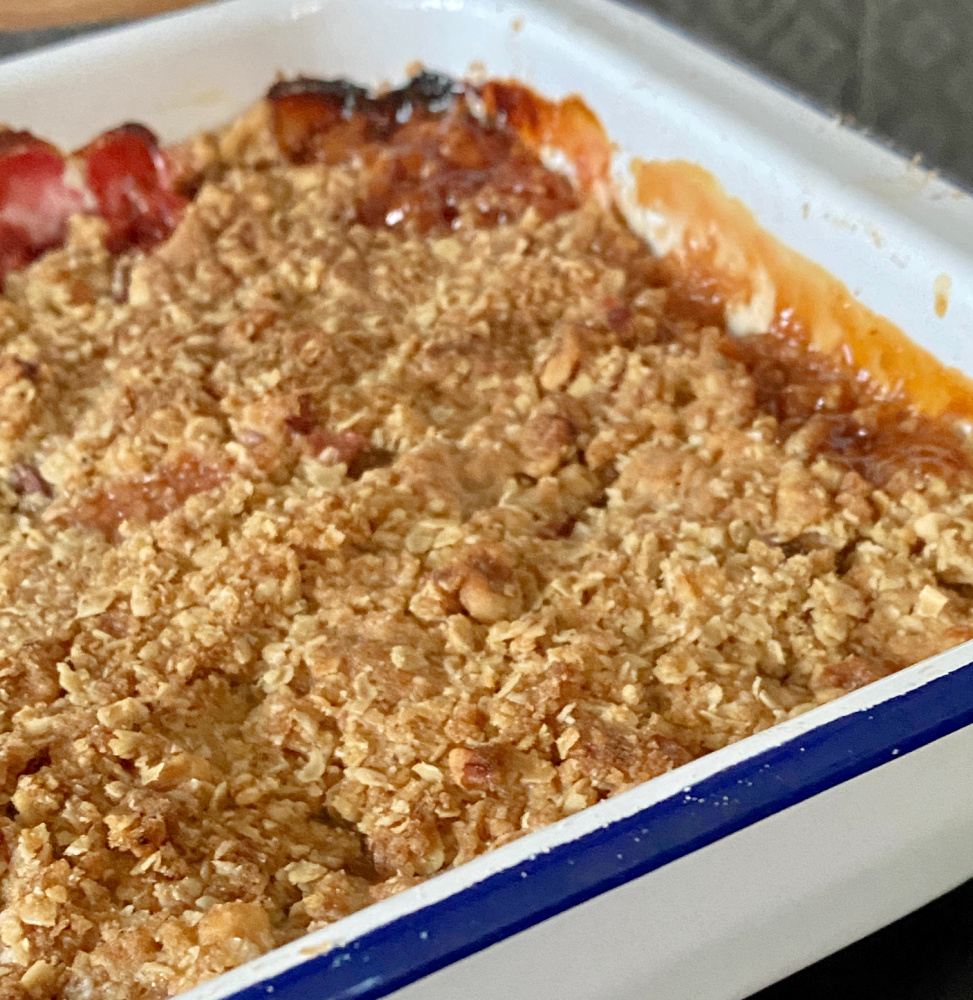 Looking at this post, you'd be forgiven for thinking I hadn't done any cooking! I do cook every day but never get around to taking a pic! Will rectify the photography situation next month!
So tell me what's been cooking in your kitchen and floating your boat this month?