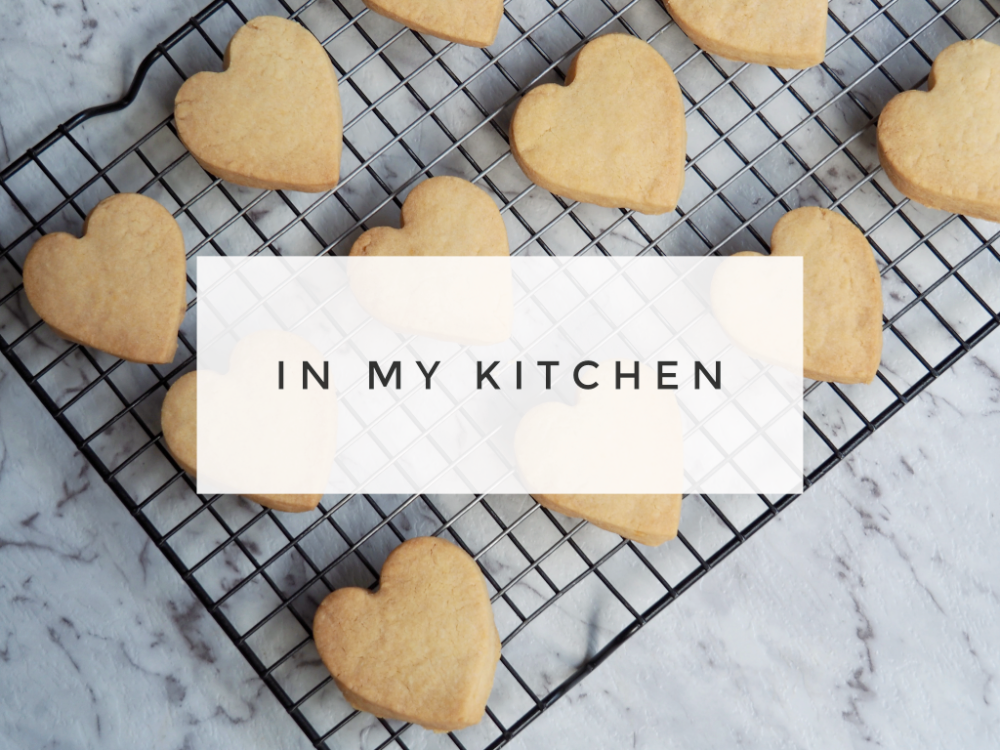 How did it get to be July already? June flew by in the blink of an eye – it was a busy but delicious month.
June was the first full month in my new kitchen and what a month it was. In this house David and I both have an office each (although mine doubles up as a laundry) so for the first time our dining table is used only for eating instead of working and dumping random stuff. Brace yourself for some kitchen spam!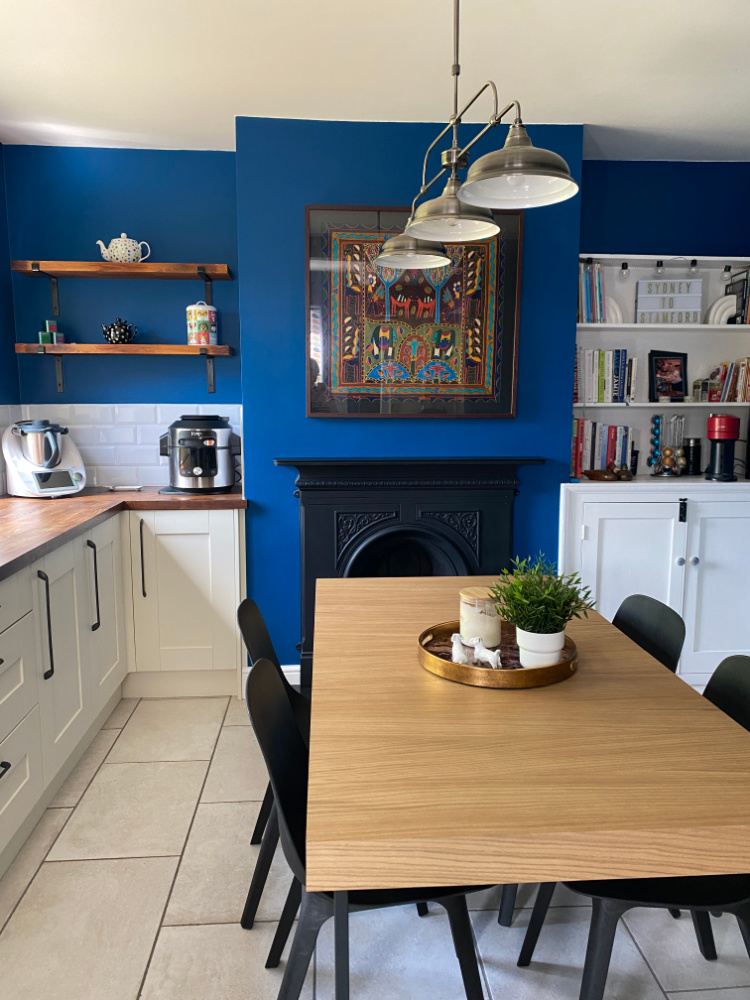 As we now have a kitchen diner set up, we have no excuse to sit and eat our dinner in front of the TV anymore. It feels so nice to sit and eat at the dining table. We got a vinyl (off the roll) tablecloth to protect the table as we're using it so often. Any excuse for more Orla Kiely designs in the house!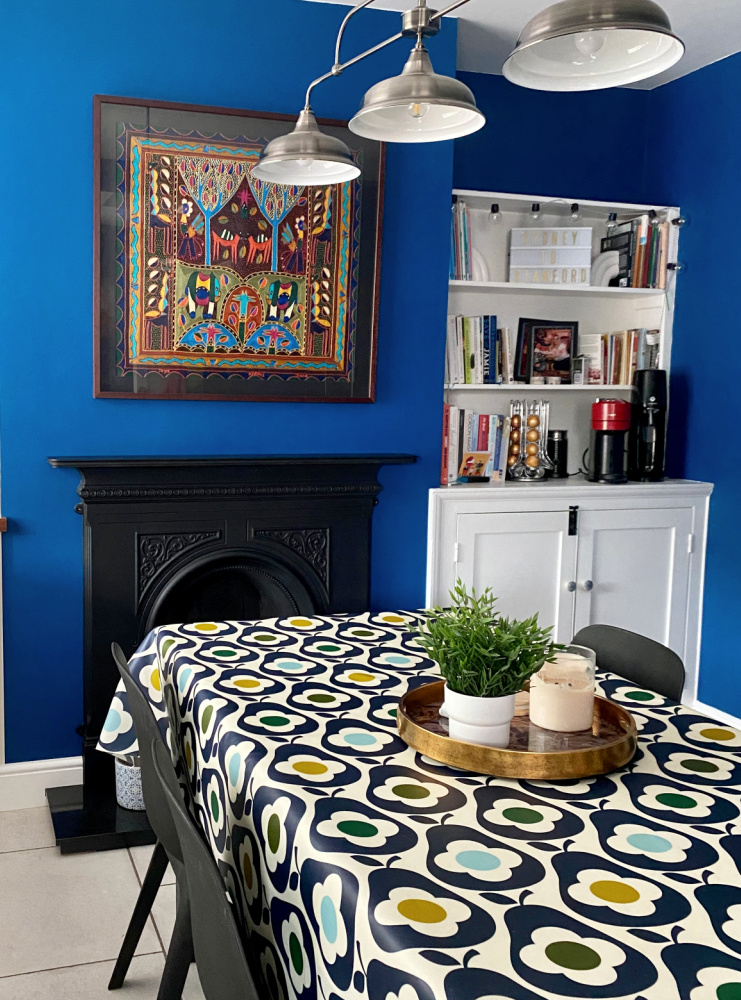 My new oven is just fabulous. My first bake was this Crunchy Walnut Slice which I took to work and was a big hit in the staff room. Time and energy have been at an all time low but this delicious delight is so quick and easy to throw together that I've actually made it a few times! Now I just need to post the recipe… Famous last words!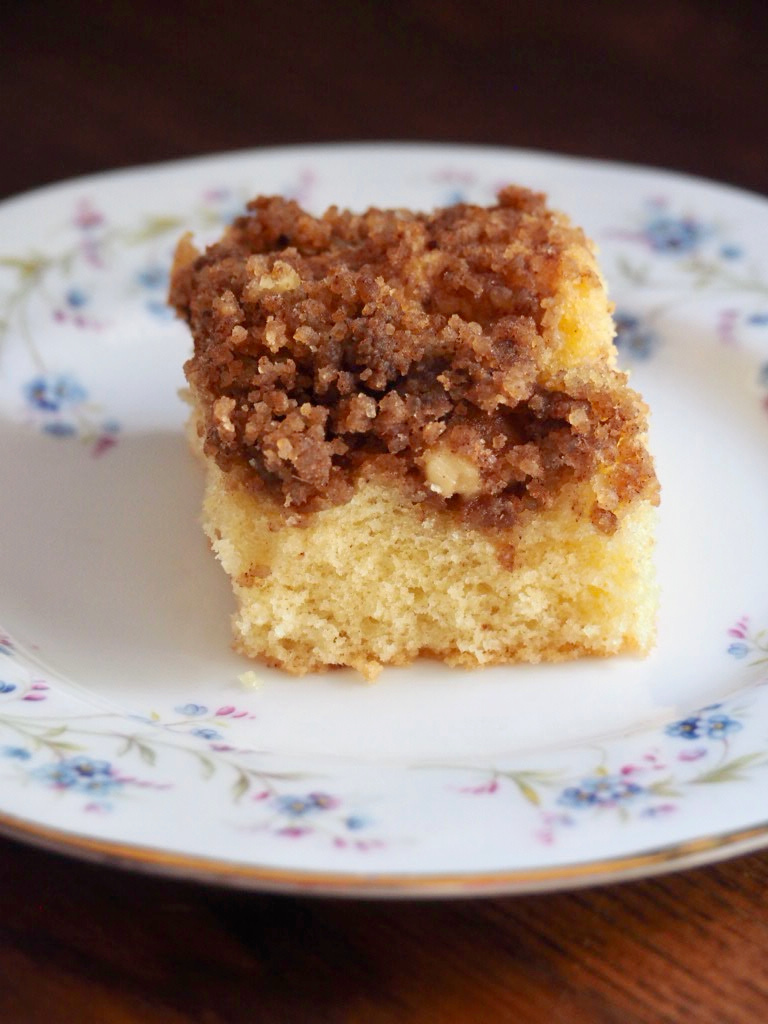 Thanks to Tandy, I only just learned that rhubarb leaves were toxic to dogs but I'm still keen as mustard to have a rhubarb plant in the garden – it will just have to be a Teddy free zone. In the meantime, I've been foraging for rhubarb and made the most delicious rhubarb crumble (if I say so myself!) So many recipes and so little time to blog them!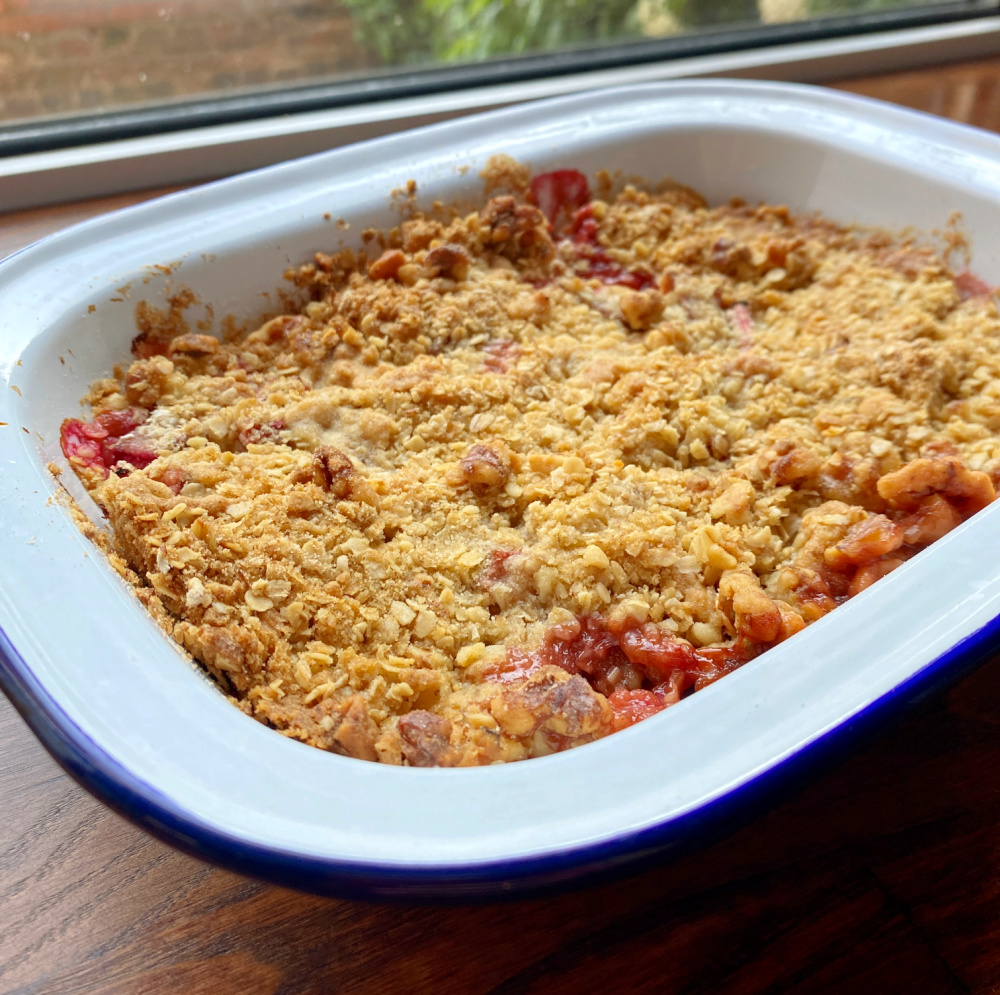 Remember last month I got those Mason Cash prep bowls, well my obsession with all things Mason Cash continues… This month I added the measuring cups to my collection and I have absolutely no regrets.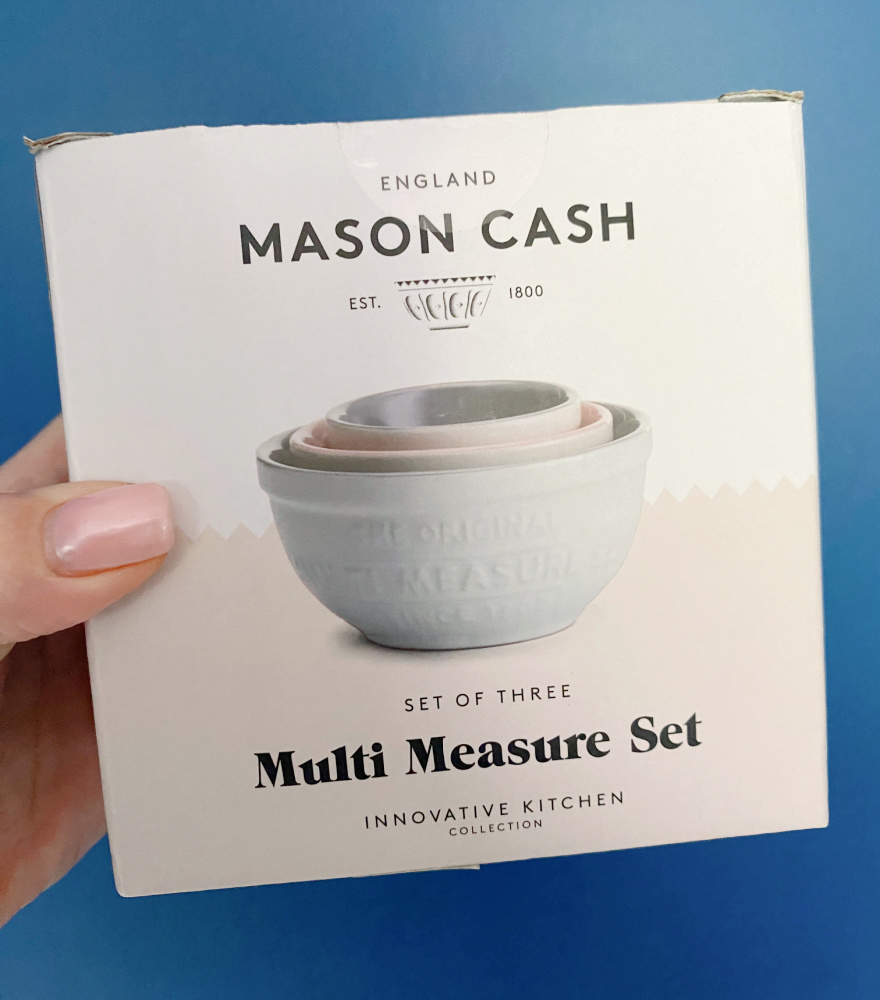 I found this food ration clock in a local op/charity shop and am so in love with it. I think it's a very timely addition to the kitchen. Ha, see what I did there?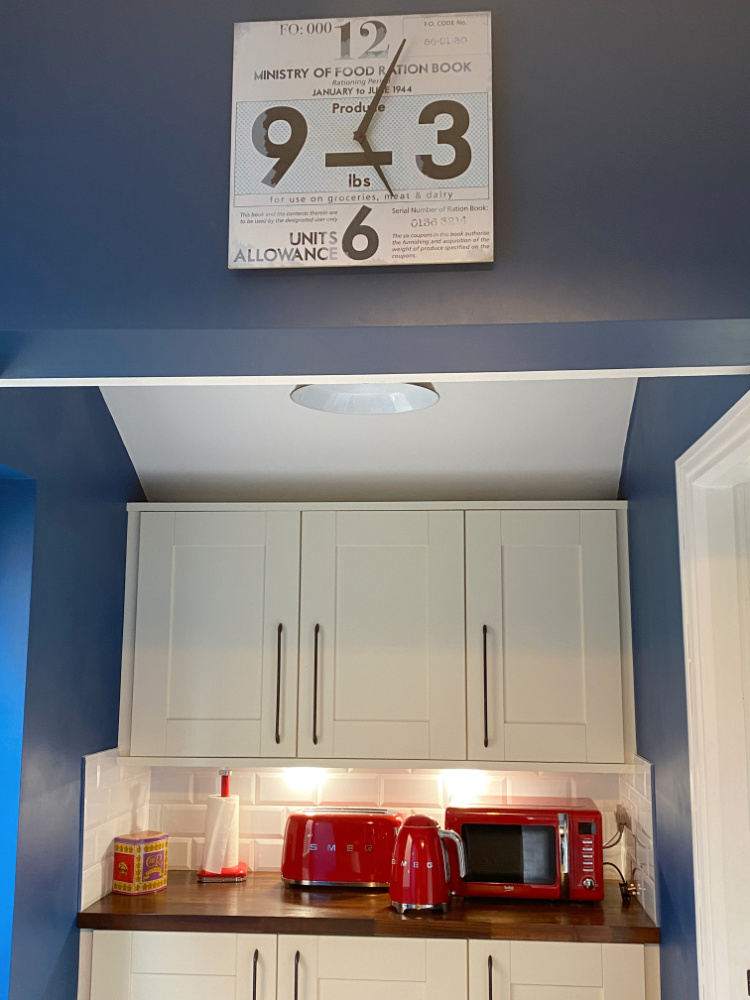 What with working and moving, I had no time for taking photos of food but I finally got around to posting the recipe for this light and luscious lemon baked cheesecake. It's an absolute treat!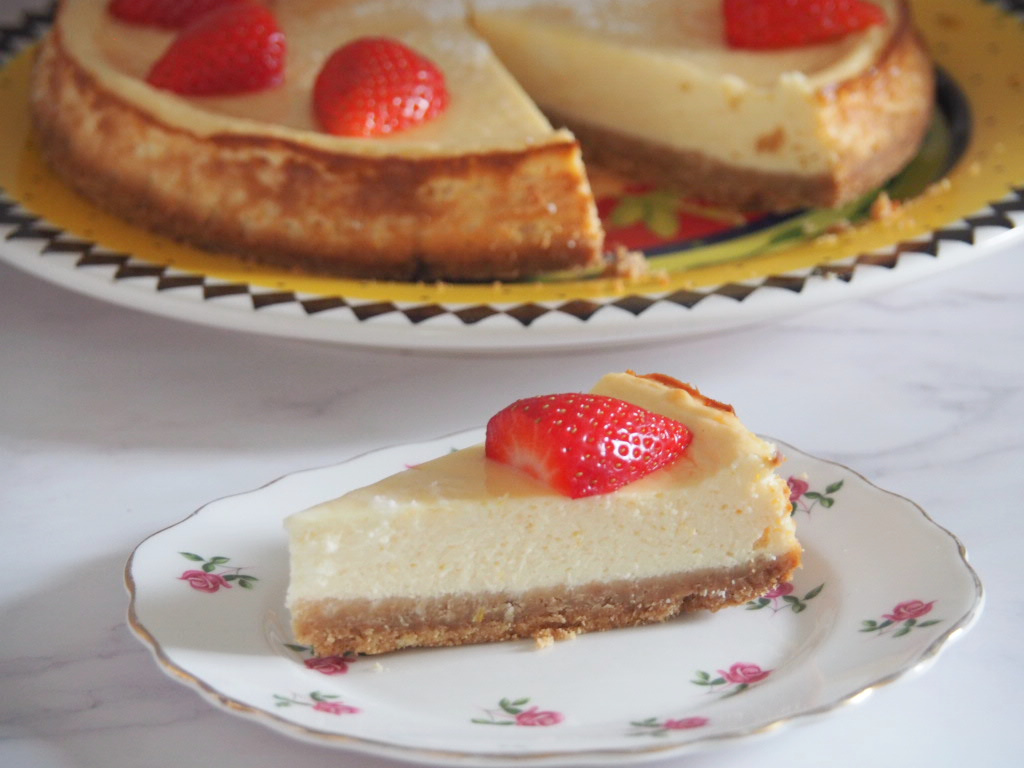 We're coming up to birthday season at our house as David, Teddy and I all have birthdays within 10 days of each other. I've tried to get a start on David's cake – I always like to make the sponge ahead of time and pop it in the freezer. It makes me feel like I'm a really organised person. I always use Nigella's Buttermilk Cake for birthday cakes – as birthday sponges go, it's hard to beat!
At least my lunch box game is strong, I've been trying to pack them daily, even on the days when I don't go to work. It's so quick, easy and convenient and it's a great way to get in some of our 5 a day. Now that I've got a proper sized freezer, I even baked some meatballs and a cheddar and pesto loaf to stash within it – both go so great in a lunch box.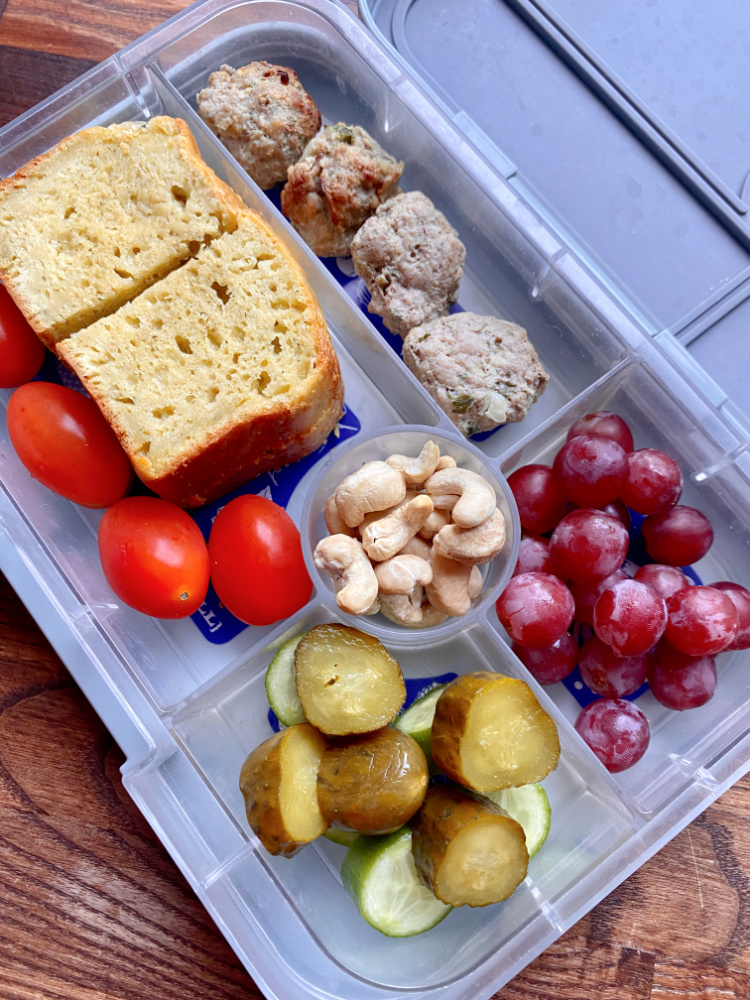 Now I've told you what's going on in my kitchen, I'd love to hear what's cooking in yours. Tell me in the comments!