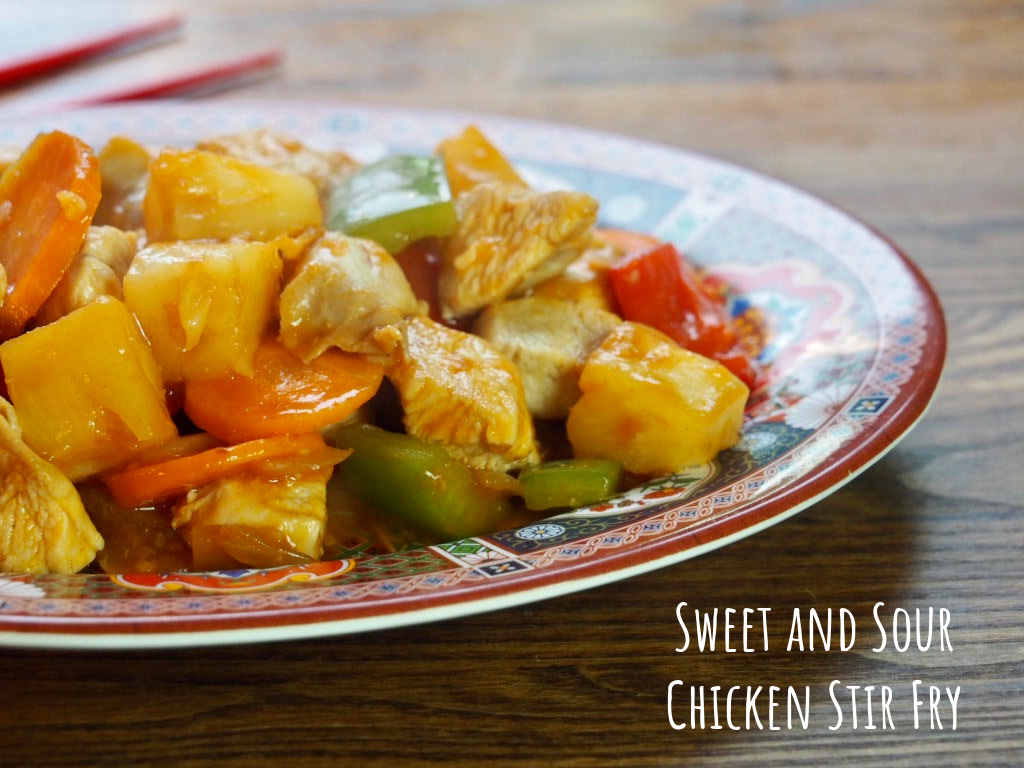 Packed with veg, this quick and easy chicken stir fry is a healthy version of the Chinese restaurant classic.
I love a good sweet and sour dish as much as the next person but the batter and the highly processed sauce at traditional English Chinese restaurants always puts me off – it's certainly not the healthiest thing on the menu!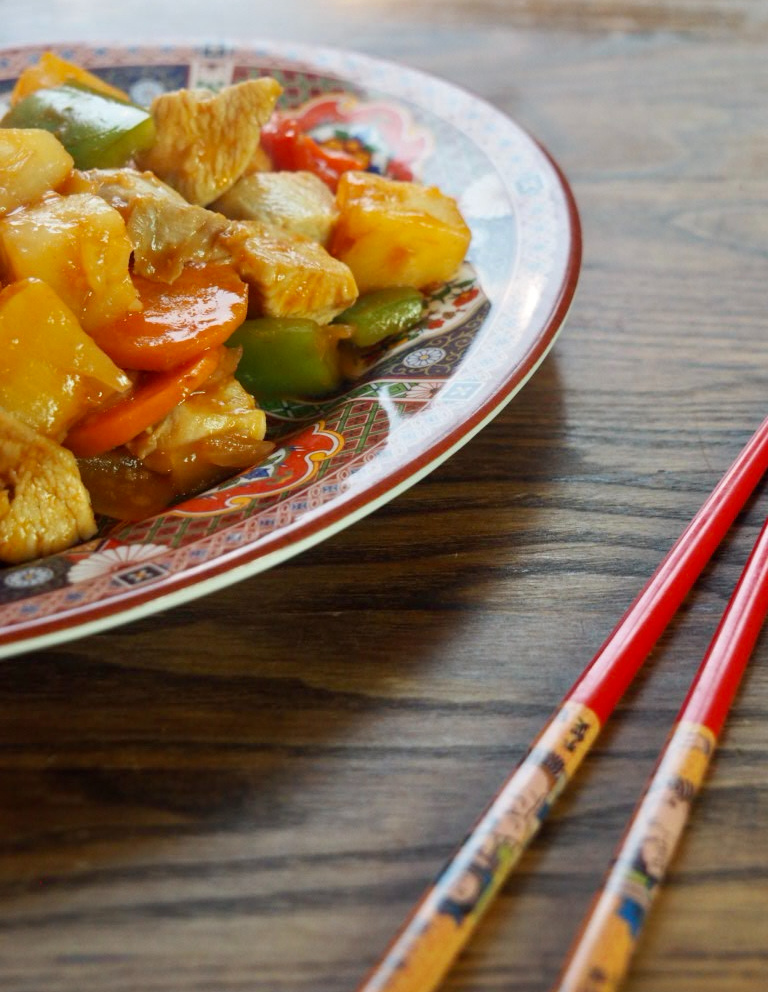 It's not the first time I've made a healthier version of this restaurant classic. Ladies and gentlemen, I present to you my Slow Cooker Sweet and Sour Chicken. This stir fry is just as tasty and cooks in a lot less time so it's perfect for a deliciously healthy midweek meal that the whole family can enjoy.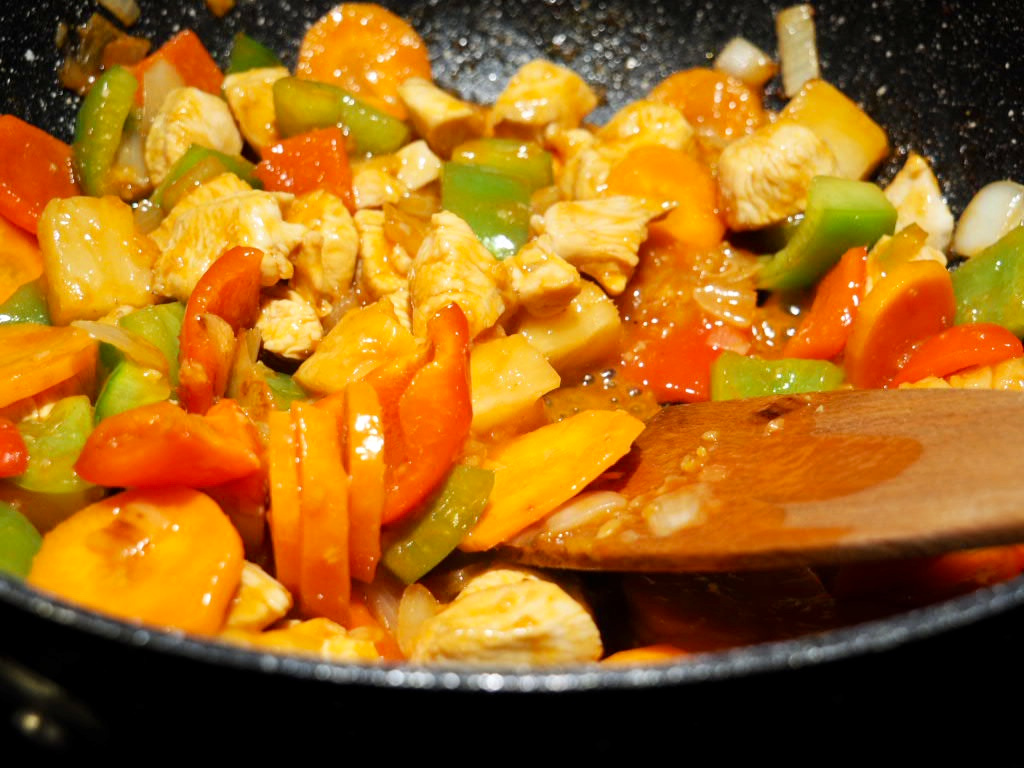 This recipe is based on one from Joe Wicks, the Body Coach – my health and fitness hero! Once we got settled back in the UK, I signed up for an annual subscription for Joe's Body Coach app which is jam packed with a massive choice of workouts and healthy recipes. I'm not going to lie, I have made good use of the recipes, the workouts not so much!
Joe's recipes are so delicious – they definitely don't taste like "diet" dishes, they're simple, tasty meals that are to be eaten and enjoyed as part of a healthy lifestyle. Truth be told, we love his sweet and sour recipe so much, that we haven't tried many of the other recipes. Joe's sweet and sour has been on high rotation in our kitchen!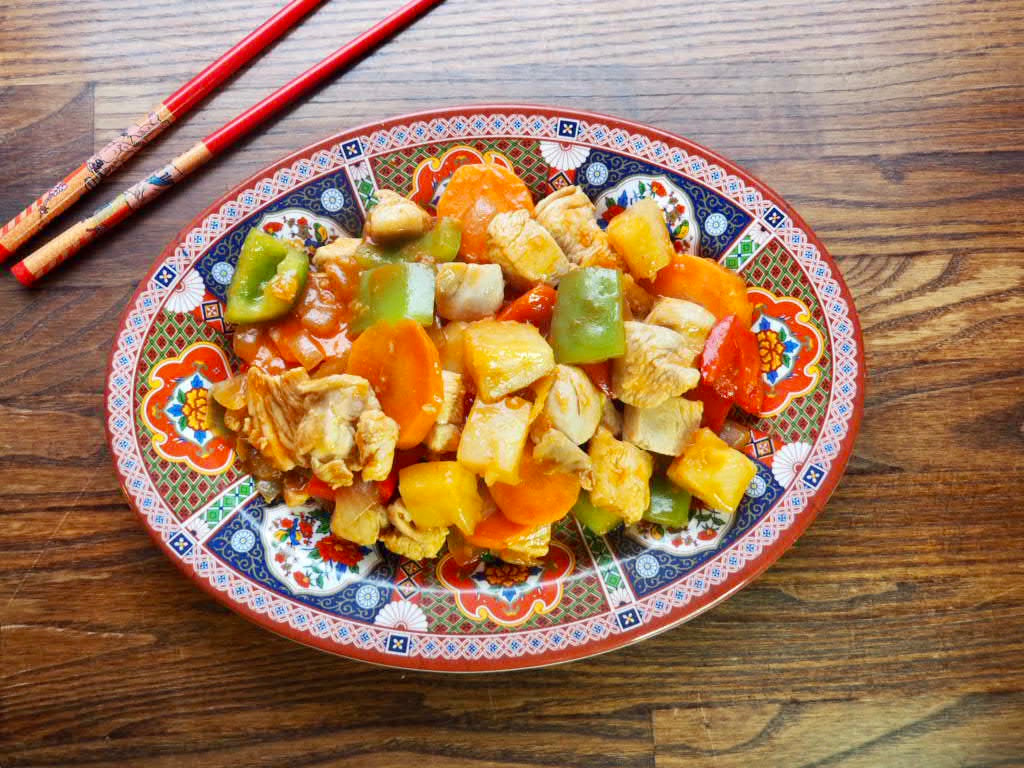 In his recipe, Joe uses pork tenderloin which is really tasty but I can't help but feel chicken is a lighter option. We're actually trying to eat less meat so have reduced the meat content and added extra veggies. Not only is this healthier but it's a great way to stretch the dollar (I know I'm working in pounds now but dollar still sounds better!)
Although the sauce can not be considered particularly healthy (thanks to all that ketchup) it's definitely healthier than most sweet and sour recipes.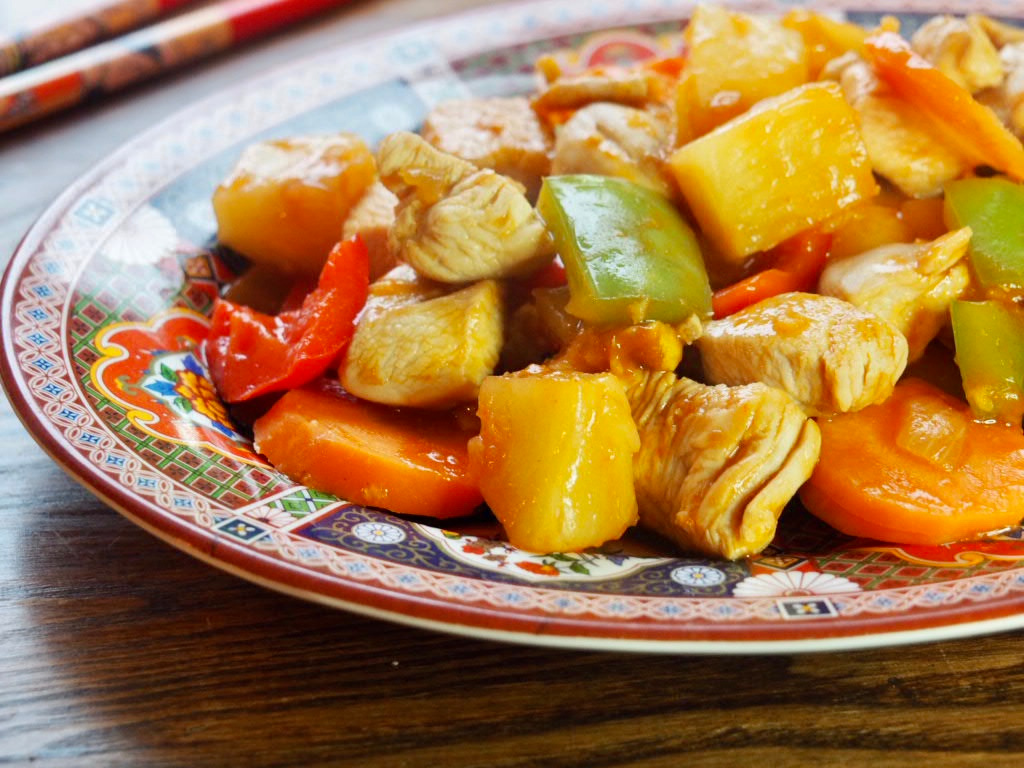 One thing is for sure though, this stiry fry is quick, easy and a winner, winner chicken dinner!
What would you order in a traditional Chinese restaurant? What's your favourite way to exercise?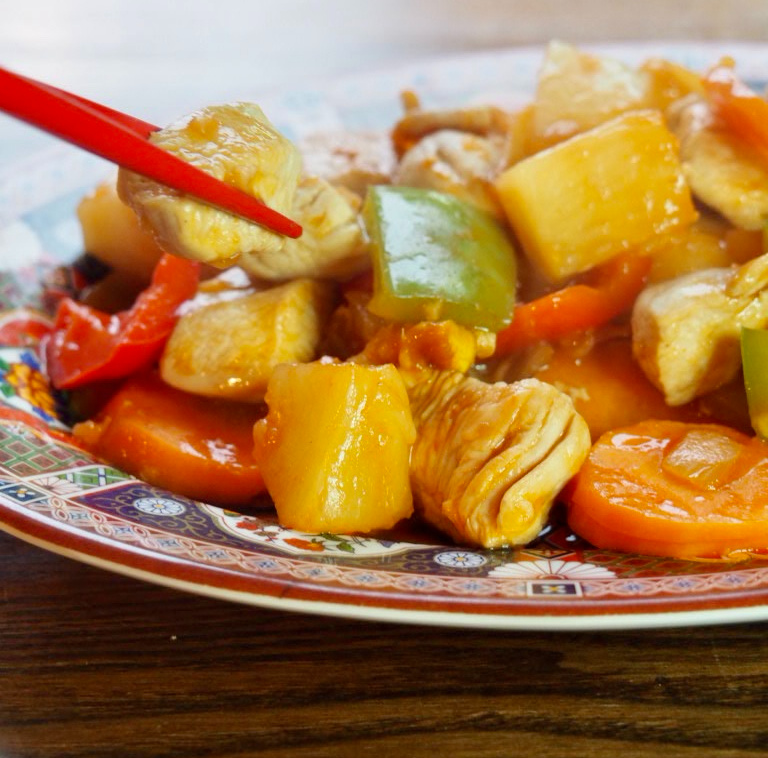 Serves 2-3 generously
Ingredients
80g tomato ketchup
4 teaspoons light soy sauce
4 teaspoons rice wine vinegar
1 1/2 teaspoons cornflour
2 teaspoons coconut oil
1 onion, chopped
4 cloves garlic, crushed
thumb sized pieced of ginger, grated
200g chicken breast, cut into bite size pieces
1 red pepper, deseeded and cut into chunks
1 red pepper, deseeded and chopped
2 carrots, thinly sliced on the diagonal
120g canned pineapple chunks in natural juice, drained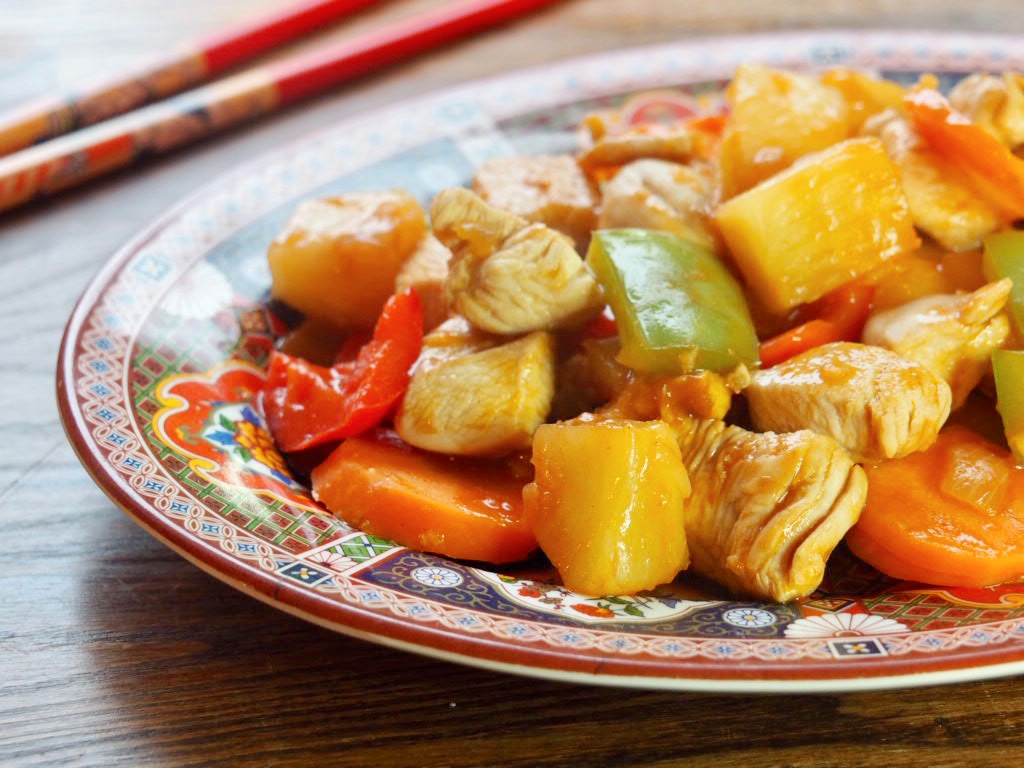 How to
Mix the ketchup, soy sauce, vinegar and cornflower together in a small bowl and set aside.
Heat the oil in a wok over a high heat and add onion, garlic and ginger and cook for 1 minute.
Add the chicken. Cook until it turns white but is still pink inside.
Add the peppers and carrots and cook, stirring for about 2 minutes until the peppers have softened.
Add the pineapple chunks and the sweet and sour sauce, bring to the boil so it starts to bubble and stir for two minutes until the sauce thickens and coats the chicken and veggies.
When ready serve with steamed rice or noodles.