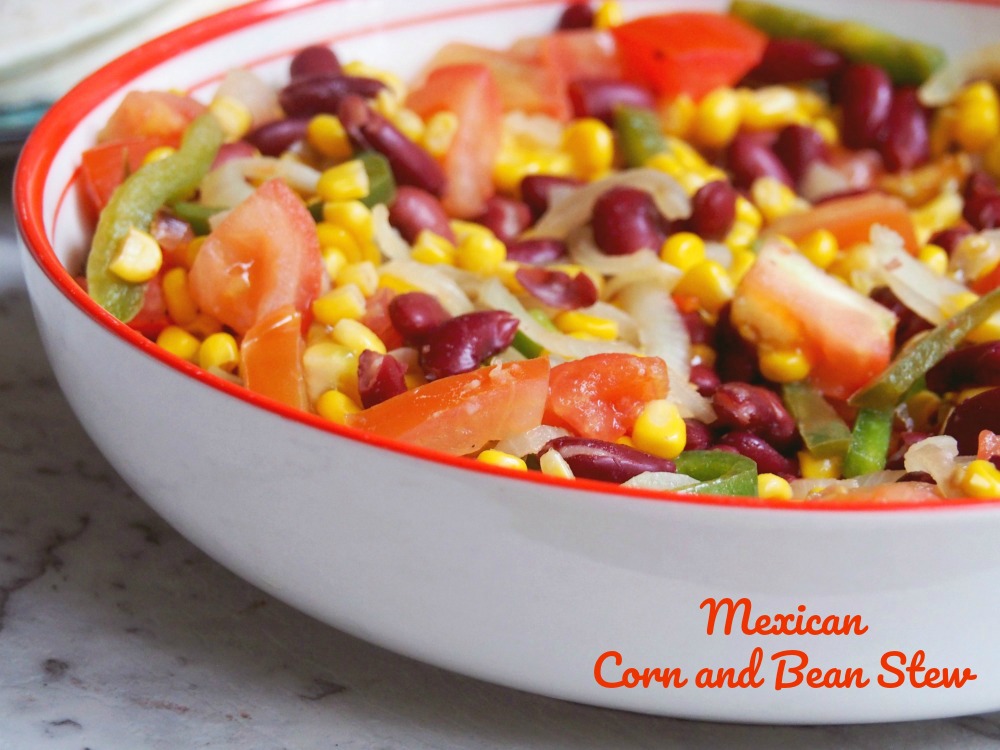 This vegan Mexican-inspired stew is fast, fresh and simple.
We've become a bit addicted to game changing food documentaries and although they haven't influenced us enough to become full time vegans, they've certainly inspired us to make better food choices and eat more plant based meals.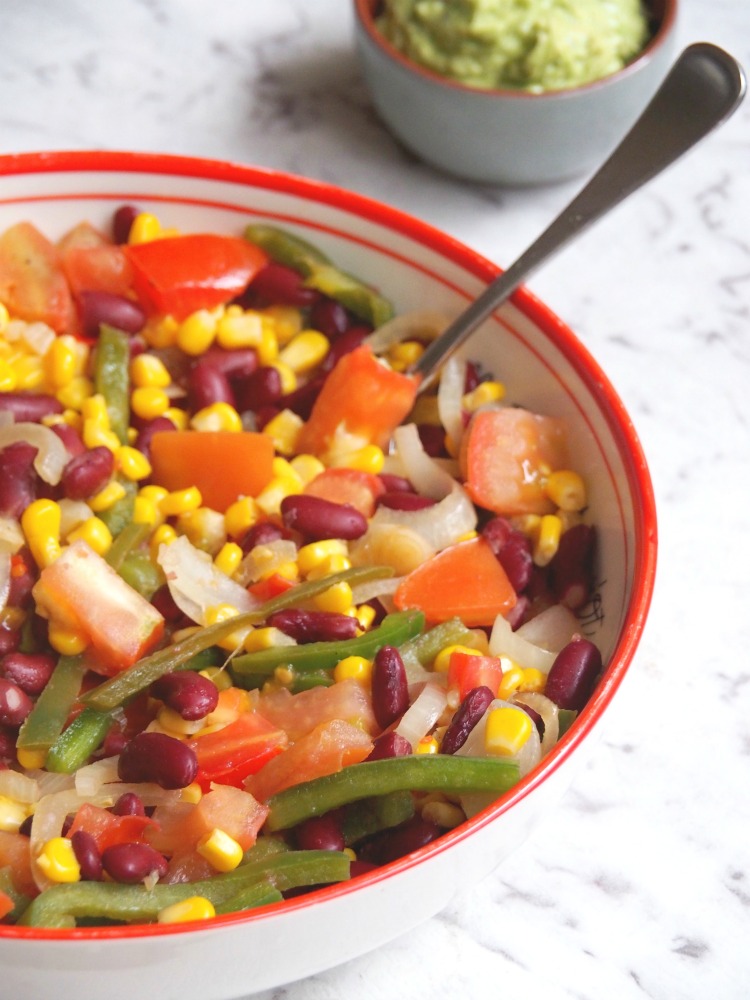 This one pan wonder ticks all the boxes; it's cheap, quick and easy and uses a handful of fresh stuff with some regular pantry staples. The chilli gives the stew just enough kick and I definitely recommend serving it with tortillas to mop up all those delicious juices.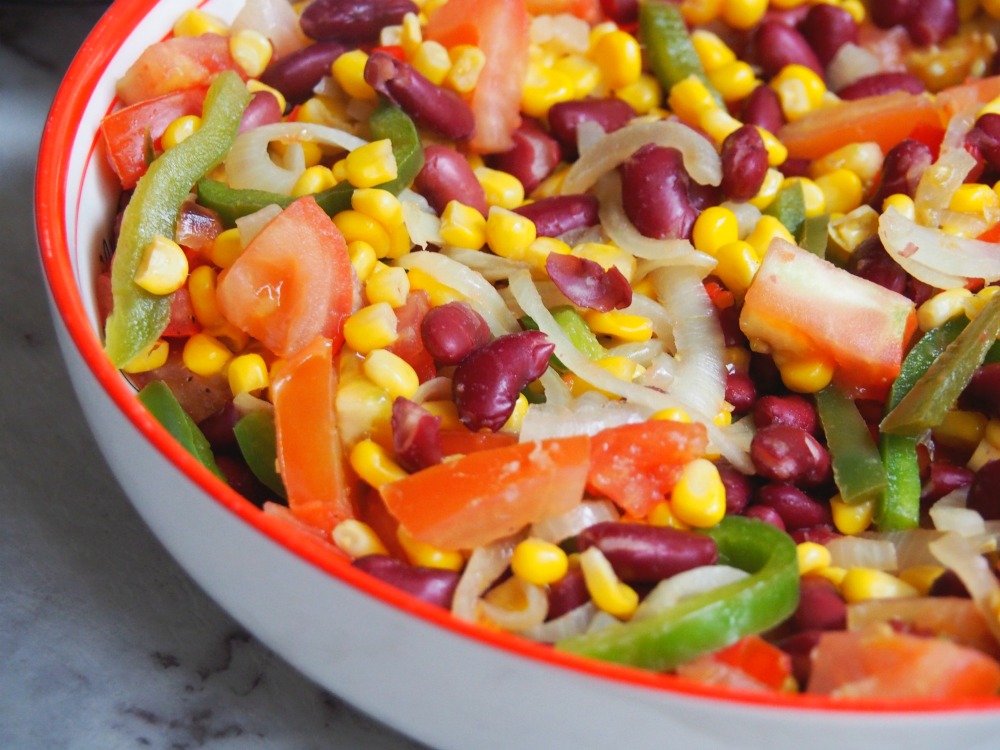 Of course, I'm a bit biased because anything Mexican inspired gets my vote, I mean have you seen my Mexican recipe collection? It's packed full of meat loving and meat free options. If you want to try a plant based recipe that's no fuss, no frills but tons of flavour, this is it!
Have you watched any game changing food documentaries? How many days do you eat meat-free meals each week?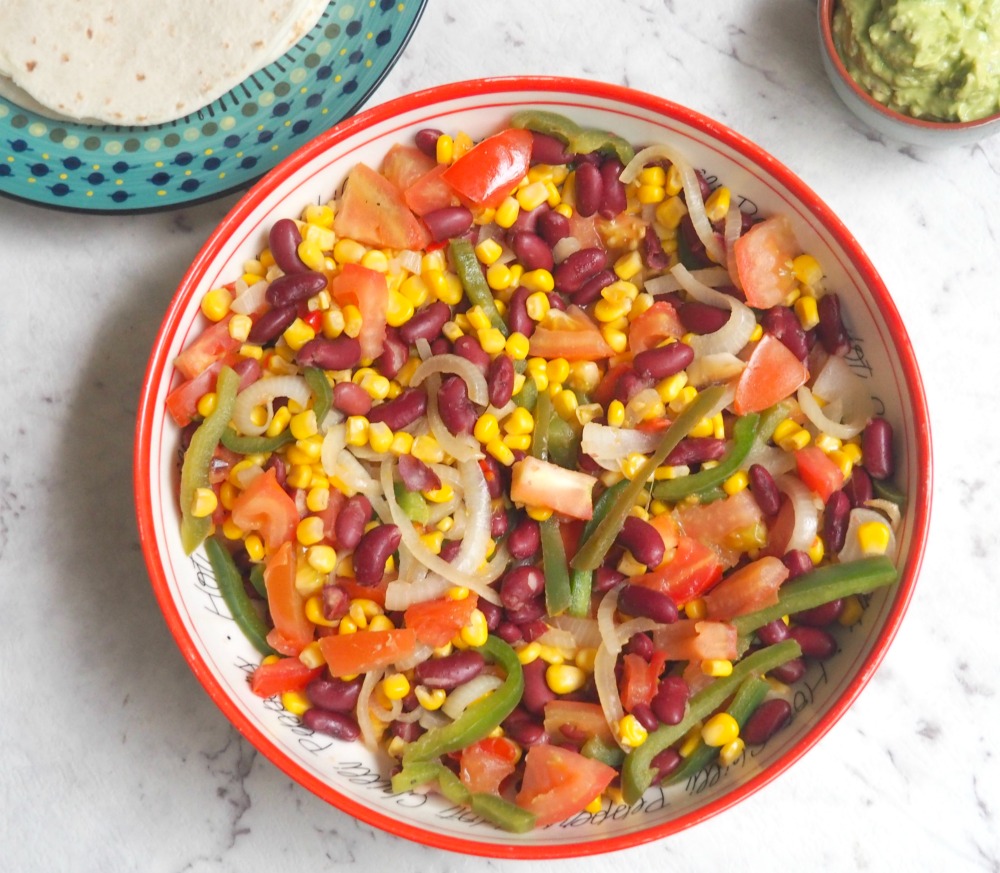 Serves 4
Ingredients
2 teaspoons olive oil
1 medium green capsicum, sliced thinly
1 medium brown onion, sliced thinly
1 tin sweetcorn
3 medium tomatoes (450g) chopped coarsely
420g can kidney beans, rinsed and drained
1 fresh small red chilli, chopped finely
Tortillas and guacamole, to serve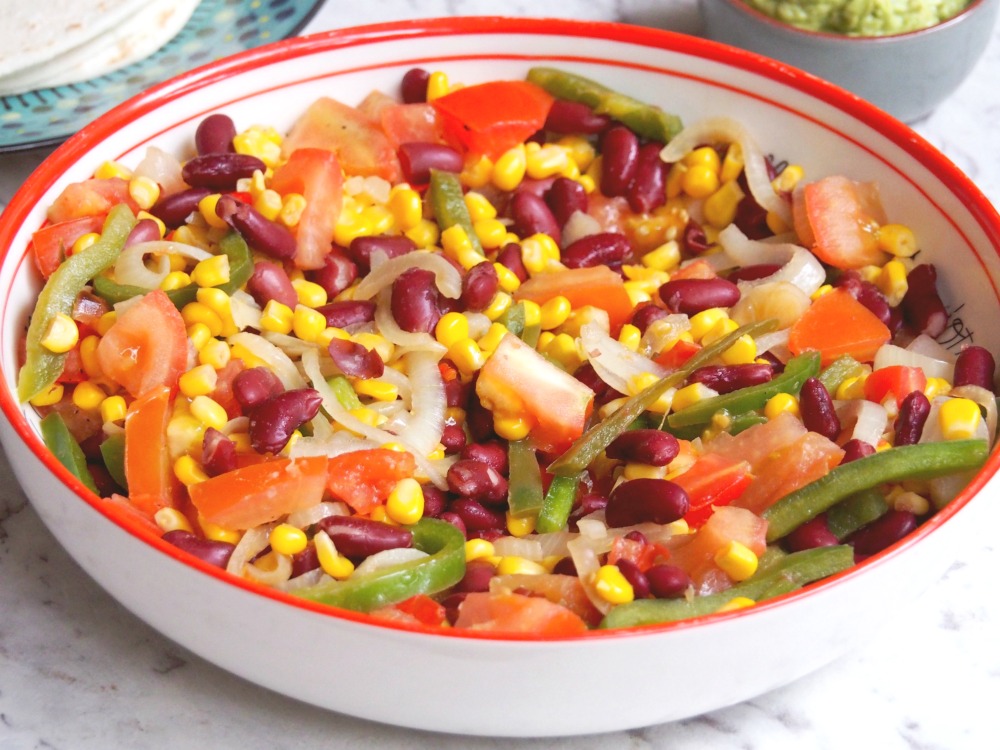 How to
Heat the oil in a large frying pan, cook capsicum and onion until softened.
Add corn, tomato, beans and chilli, simmer, uncovered 10 minutes.
Serve with tortillas and guacamole, if desired.
Other info
Prep Time: 15 minutes
Cooking time: 15 minutes