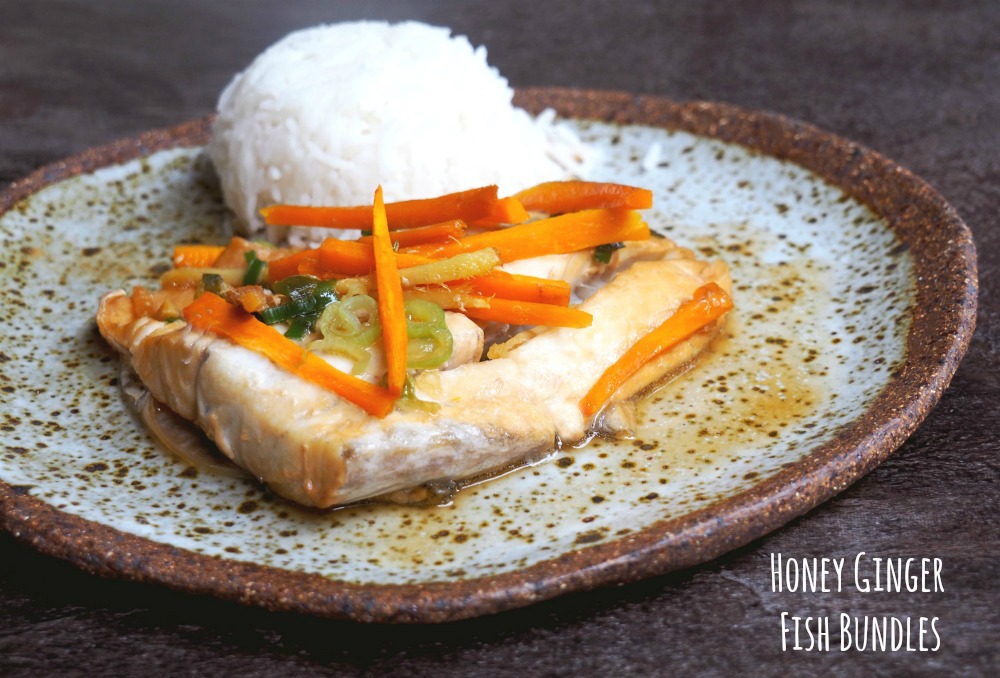 In this recipe, fish is baked in a parcel with honey, ginger and vegetables for a quick, easy and healthy meal.
This fish recipe is one of the first I ever posted and it's an oldie but a goodie especially now it has some new improved pics. I am a big fan of cooking in a parcel because it means more flavour and less mess which is a win, win in my book.
Fish goes great in a parcel, check out my other fish-in-a-parcel recipes including these Herb and Tomato Fish Bundles and these Bengali Fish Parcels. Yum!
We really enjoyed this after all the rich and delicious food we enjoyed over Christmas because it feels so clean, fresh and healthy. It's a winner, winner, midweek dinner!
Do you like cooking in a parcel too? Do you like to eat clean(er) after Christmas?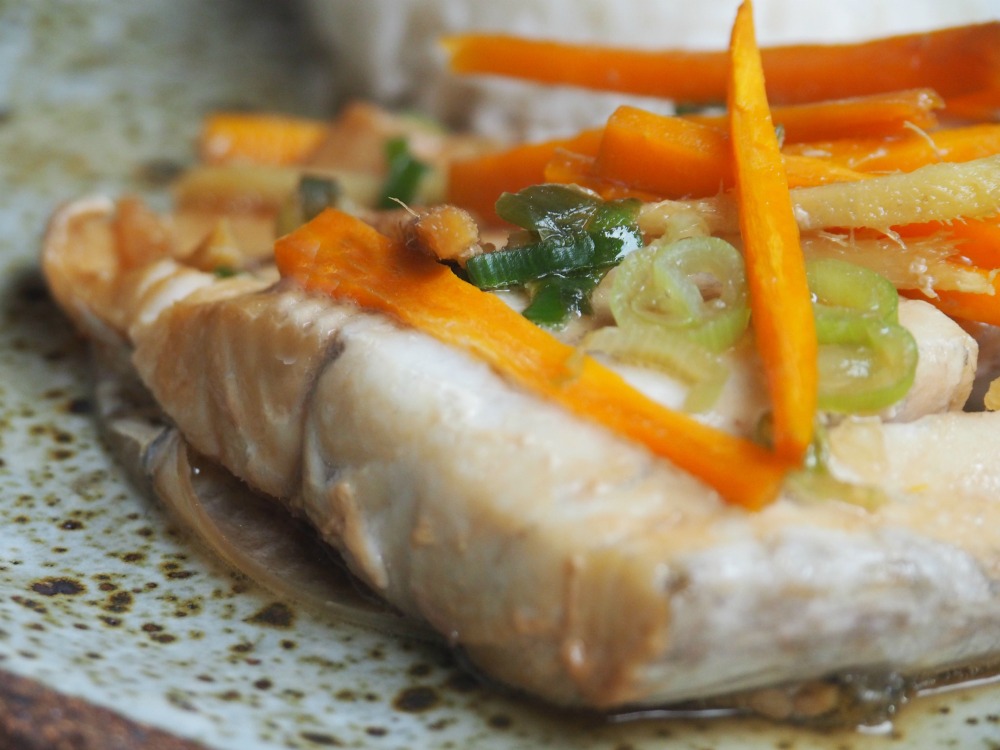 Serves 4
Ingredients
4 x 200g fish fillets
2 tablespoons soy sauce
4 teaspoons honey
1/2 teaspoon sesame oil
2 small carrots, cut into matchsticks
6 spring onions, sliced thinly
6cm fresh piece ginger (30g), cut into matchsticks
4 fresh coriander sprigs, to garnish (optional)
Steamed rice and/or Asian veggies, to serve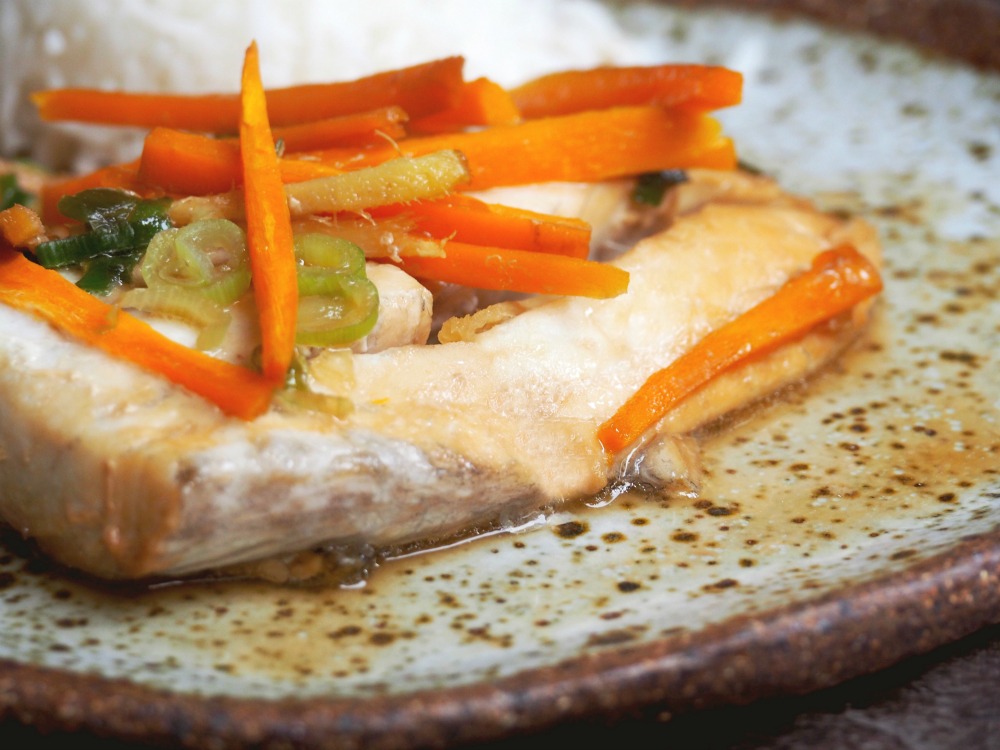 How to
Preheat oven to 200 C/180 C fan forced.
Place each fillet on 20cm squares of baking paper or foil.
Combine sauce, honey and oil in small jug and pour mixture over fish.
Top with combined carrot, onion and ginger. Gather corners of baking paper/foil together above fish; twist to enclose securely.
Place parcels on oven tray and bake for 15-20 minutes. Stand fish 5 minutes before serving.
Other info
Prep time and Cooking time: 30 minutes