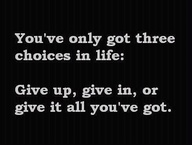 It's a very happy Friday for a whole heap of reasons. The sun is shining, a student in my class has a birthday, I finally finish getting the gifts for David, the Feeder Programme is GO and best of all, I get the go ahead to start fundraising for the half marathon! Yay! I am so excited, I don't quite know what to do with myself. Running the marathon is a dream come true but being able to run for fun, and make money for a favourite charity is a blessing with bells on! It's very important to me, to run for a charity that holds some personal significance, so I'm pleased and proud to say that I'm raising funds for the Kolling Foundation. If it wasn't for their state of the art research and expert knowledge, I wonder if my cancer would have been  treated so quickly and painlessly. Best of all, it's part of the Prof's work, so I can really feel like I'm getting to give something back. There's no greater gift than giving. Do you want to know how good giving feels? Just check out my fundraising page here.
Bill's Butterscotch Madelines were a big hit in the office. Gaille liked them so much, she went to get a madeline tin to try out some of her own!
Back at the ranch, we both get our wiggle on in the kitchen. A while back, Kevin (otherwise known as "he who has green fingers,") my friend from work, gave me some beautiful avocados from his garden. In the past, I've been on the receiving end of some of his chilies and they've been champion! Our avocados have been maturing nicely and finally, are ripe and ready to eat! Think guacamole! David gets to grips with the Thermomix and whips up grade A Guacamole in minutes, literally! Kevin's avocados are absolutely amazing – hooray for home grown! My Spicy Chicken Tacos take a bit longer but they're worth the wait. They're  super hot and spicy, and as a result dinner is a total chilli fest! It's a feeding frenzy but there is still stacks of sour cream left over which leaves me with a new baking dilemma… what sour cream dream will I cook up next?
It's been a busy week one way or another, so we're having a night attached to the sofa inbetween checking my fundraising page to check on progress. A massive thanks to Bob who gets me off to a flying start with a fabulous fifty dollars! Yay! I'm on my way! Running makes me happy. Running and fundraising makes me happy times two!