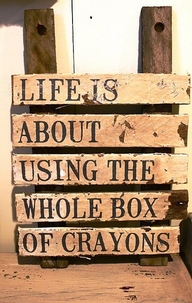 I'm so excited! It's July 1. This can only mean one thing… Christmas in July! It's Winter here in the Southern Hemisphere; it feels like Christmas, it looks like Christmas and now it is Christmas! The silly season usually comes but once a year, but this year, here at home, it's coming twice. That equals two times as much fun, two times as many festivities and best of all, the second coming of the tree!
So now we get to celebrate our birthdays and Christmas all at the same time! David's a champ and puts up the tree (under protest,) and I take great delight in decorating it! Lucky we both have July birthdays – what precision timing! This year, we don't have to squirrel each other's presents away in dark, distant corners of the apartment, we can simply put them under the tree!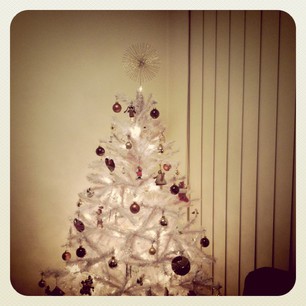 Of course, every day feels like Christmas now I have my Thermomix. I race out of bed to make some Thermomix Carrot and Corinader Soup and I do it all on my own, without any help from David, who by default, seems to have taken on the role of Master of the Thermie! It's a busy day in the kitchen – first I marinate chicken for tomorrow night's curry Chicken Pasanda. While the chicken is soaking up spices, I use up the last of the sour cream to make Orange Poppyseed Loaf with Sour Cream Frosting. So simple but so soft and scrumptious.
I take time out to pound the pavement and watch Masterchef (but only because it was a masterclass on cake decorating,) before I get down and dirty (literally) making my Meat Pies. These pies take a lot of hard yakka, but as the recipe produces 6 and the pies can be frozen, I figure it's time and energy well spent! I even make my own shortcrust pastry! Will wonders never cease? Meanwhile David magics up some restaurant quality mashed potato  in the thermie, and it's so soft and so smooth, it deserves a Michelin Star all of it's own! Pie and mash – the perfect way to start Christmas in July!
After dinner, there's down time, and one last fling with the Thermie – lemon custard! It only takes five and a half minutes… probably the fastest lemon custard in the world. And if I say so myself, probably the tastiest too!
Happy Holidays!