We've been in residence in our new place for one week. It feels so good, and weirdly, soooo long, like we haven't lived anywhere else! I am always surprised how adaptable we are as human beings, we're almost like chameleons, the way we can seemlessly adapt to different situations.
Our adventures with Troy the Trolley seem like ancient history and it's such a joy to take pleasure in the mundane and make the most of a box-free daily routine! Almost everything is unpacked and sorted. I had one final purge, the results of which are on a one way ticket to Gumtree! All that's left is to buy a bed and we're done! Hey presto!
The thing I love most about the new place is the kitchen which is slick, well organised and is open – so it's perfect for entertaining! As our old place looked like Box City for the greater part of the last six weeks, it seems like ages since we had anyone over. So we've been making up for lost time and giving my new oven a run for it 's money!
We had friends  round for dinner on ANZAC Day and we feasted on some traditional Aussie tucker. Beef and Mushroom Pies served up with some mash, peas and ketchup on the side. The ultimate comfort food.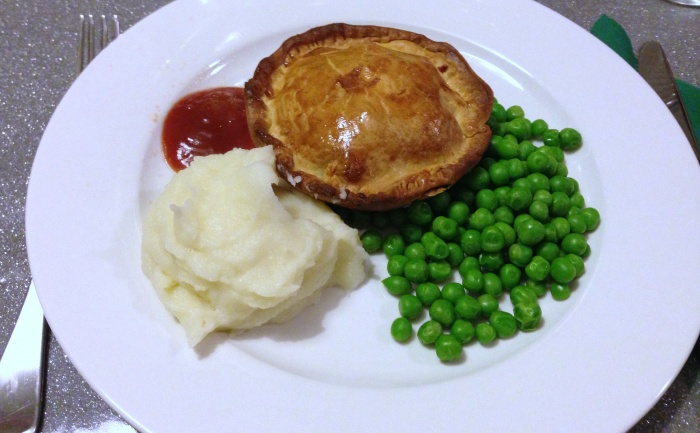 We finished things off with Liz's Sticky Date Pudding  and some hot butterscotch sauce.
More friends warmed the house on Saturday night and I warmed their bellies with an Indian feast! First there were the poppadoms, Mint Raita, mango chutney and Katchumber.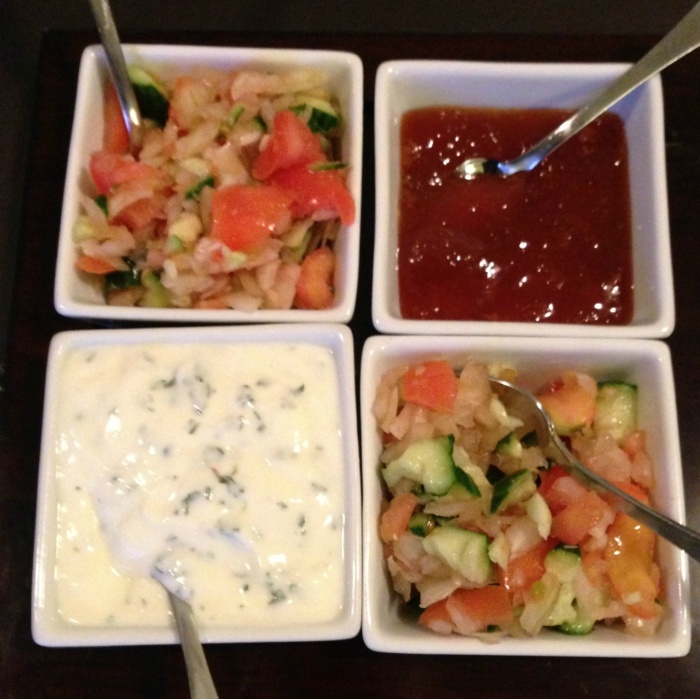 Then there was a pumpkin curry, green beans with coconut and the star of the show, was this Simple Seafood Curry…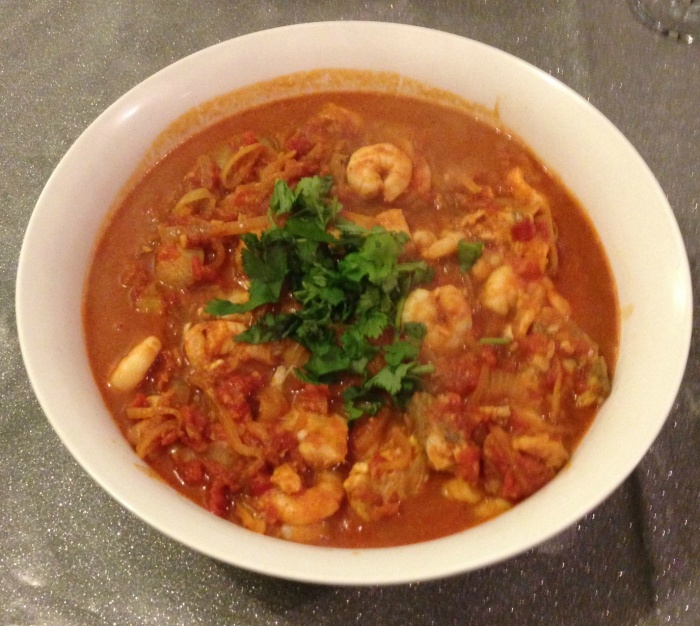 served up with some steamed rice and David's signature rotis  on the side! He's the King of the (rolling) pin!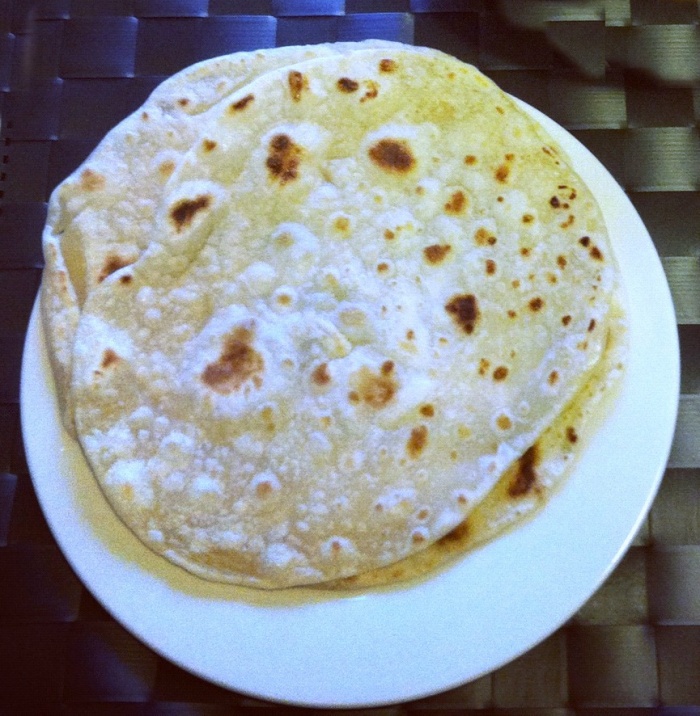 I had a mini kitchen disaster with dessert. The cheesecake I had made the night before tasted delicious but looked a bit lame, it  just didn't hit the spot. After a mini kitchen meltdown, I found a recipe for a super easy super delicious Thermomix Toblerone No Bake Cheesecake which I made in minutes, and was hailed as one of the best cheesecakes in the world. Ever. I can't wait to make it again. (But I'll just have to wait until I burn off the zillion calories first!)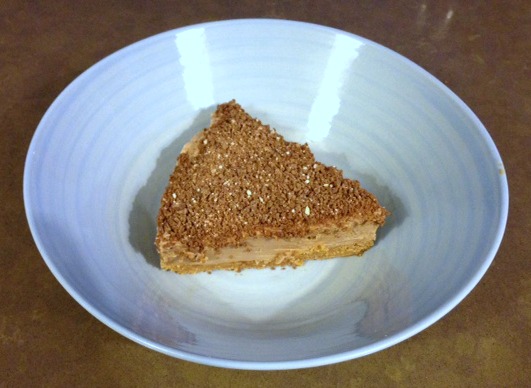 It's been the perfect week, full of some of my favourite things – food and friends. So many recipes in so little time! Look out for the recipes… coming to a blog near you very, very soon!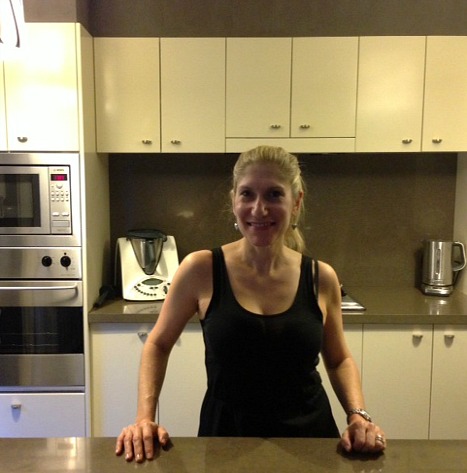 I love my new kitchen! I declare it my favourite space in our new place. What's your favourite room at yours?