I never need an excuse to bake a cake. I could bake morning, noon and night, for no other reason than it makes me happy. I never get bored of baking.
However, I love it when I have a reason to bake; for a birthday, to entertain or for a special occasion. I've said it before, and I'll say it again, everyone needs a purpose! Yesterday was one of those  special occasions, it was Australia's Biggest Morning Tea. I can't believe a whole year has passed since our last cake-tacular!
We usually kick off the proceedings in the afternoon when all the teachers and admin staff can get to the kitchen. However, by the end of the day, peeps are usually too tired and/or full to consume kilos of cake and we're always left with a lot more than crumbs! Imagine, so much cake and not enough time to eat it! So this year, working on the premise that the early bird catches the worm, we decided to start our morning tea in the morning! Now there's a revelation! We decided our teatime treats were too delicious to only be enjoyed in the morning and so this year, we offered our cake-tastic table of treats all day long! How cool is that?
Here's Ray finally giving in to cake temptation. It was love at first bite!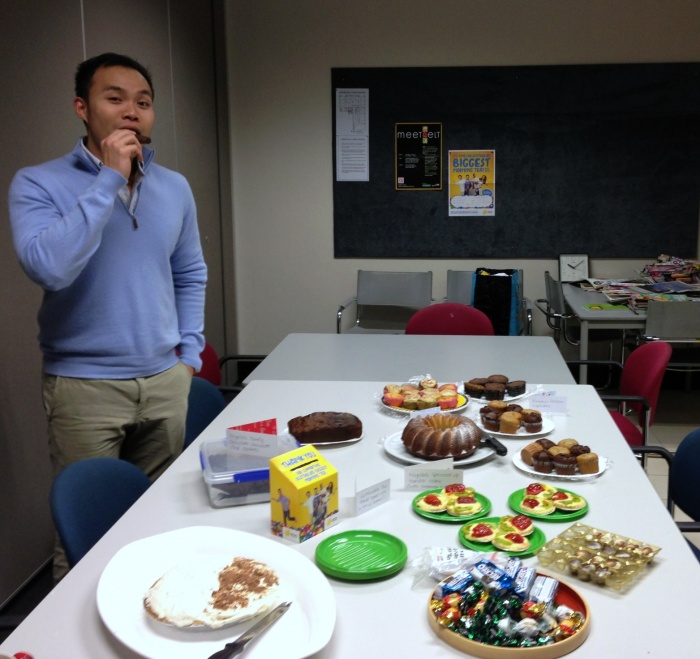 I'd been baking for days with a combination of freezer friendly goodies and some long lasting tea time treats. I was at work uber early and ready to start the cake party!
First off, I had some of those Pumpkin Passion Cupcakes – I didn't have time to ice them but I knew they'd be hoovered up all the same. They just taste too good!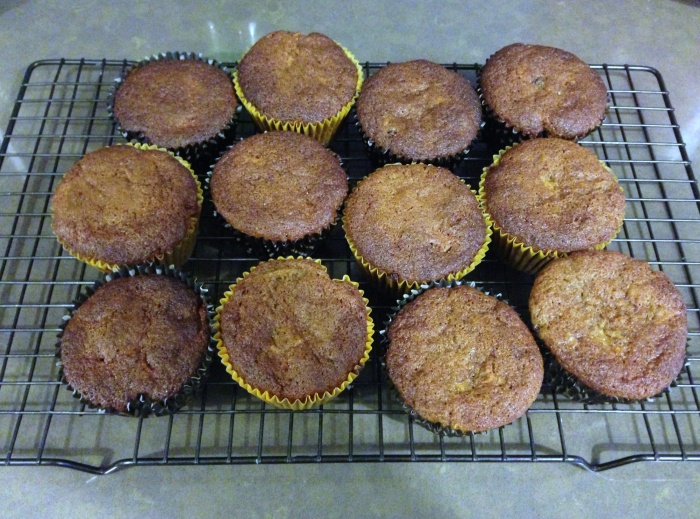 Then there was  Nigella's Spruced Up Spice Cake which I whizzed up in the Thermomix. New recipe coming your way sometime soon!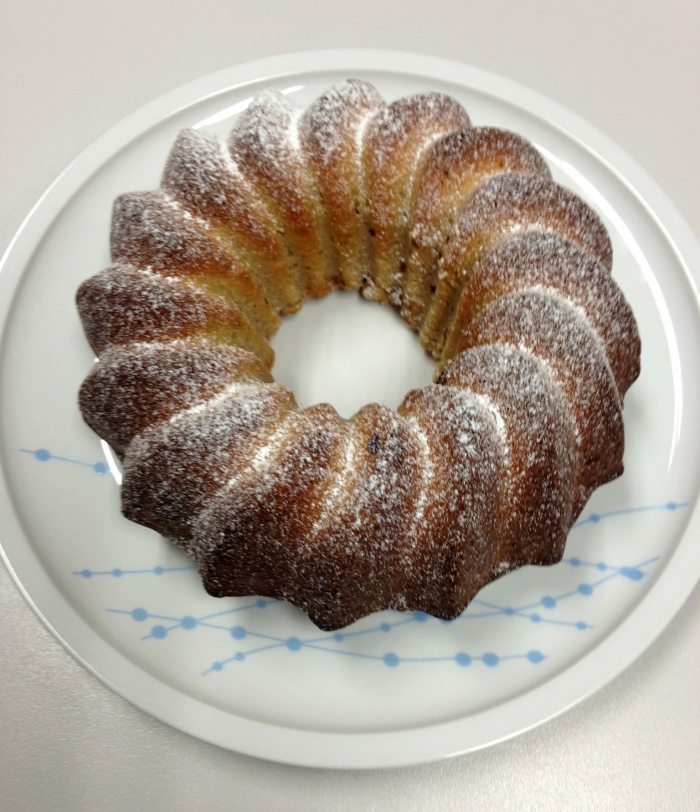 I went into the archives and produced some Borrowdale Tea Bread which had the advantage of being fat-free and long lasting!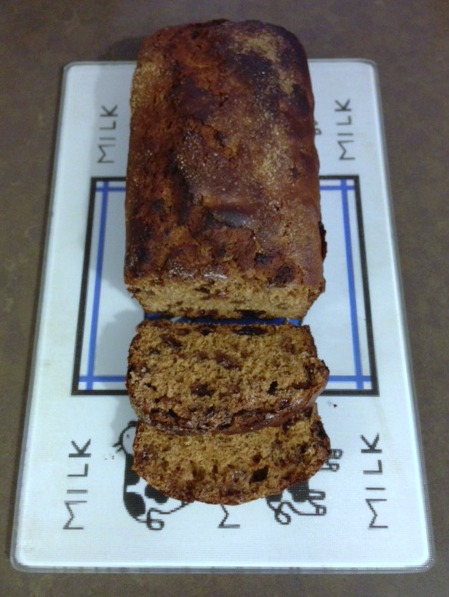 I whipped up some last minute egg-free lemon cupcakes in the Thermomix for Romey but they were so delicious the egg eaters loved them too! In fact, they loved them so much that they disappeared too fast to take a photo!
However, my pieces de la resistance were Nigella's Totally Chocolate Chocolate Chip Cookies. Biting into these little babies was like a one way ticket to chocolate heaven! They didn't last long either!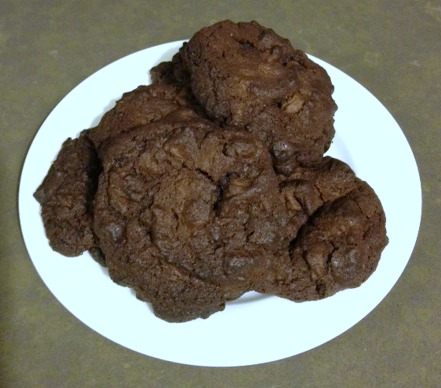 Everyone pitched in, with edible contributions with everything from candy to cookies, muffins to marshmallows, and the cash was splashed – all for a good cause. We certainly put the fun into fundraising!
Eve came up trumps with some pretty fruit tarts but stole the show with her amazing Banoffe Pie – this is the stuff  that legends are made of. Everyone went bananas (excuse the pun) for this little beauty! If I'm nice to her, I'm sure she'll share the recipe soon. It's totally amazeballs, so much so, that  it disappeared before I could take a photo!
The Biggest Morning Tea for me was more temptation than treat as I couldn't have my cake and nor could I eat it. Thank you, low iodine diet! Bah! Although my tastebuds were tortured, I'm sure my abstinence will do wonders for my waistline! There is always an upside.
However, upside or not, I was quite inconsolable about being forced to forego the Banoffee Pie. Eve doesn't bake much, but when she does, she's awesome. Think quality rather than quantity! Seeing my sad face, Eve promised me a Banoffee Pie all of my own when I'm back on the iodine! Now that's what I call something to look forward to. It's enough to make my mouth water…
I'm happy that I made cakes. I'm happy that everyone enjoyed eating them. But most of all, I'm happy that in coming together and sharing our love of cake, we raised a whopping $88.25 for the Cancer Council! Now that's the icing on the cake!