After a day recovering from David's birthday bonhomie, the Birthday Festival went up a gear on Friday when we went for a gala dinner at Simon and Takashi's. Takashi's dinners are the stuff food legends are made of, and the food is always abundant and amazing.
Takashi  entertains with aplomb and precision, so much so, that he keeps an entertaining notebook, where he logs the date, the guests and the menu, so that he never feeds peeps the same dinner twice! Now that's what I call organised! It turns out that it's almost a year to the day since we last enjoyed, and I last blogged about Takashi's tucker, and as usual, it was food well worth waiting for!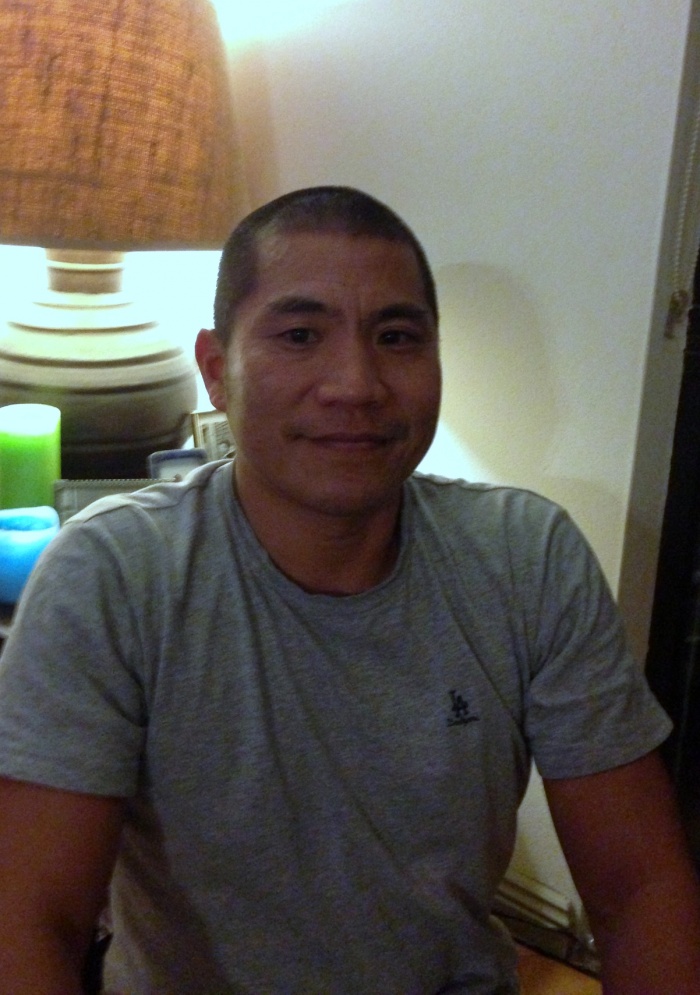 I walked home with Simon. We walked through Hyde Park where I snapped photos like a professional (tourist.) I had really forgotten how beautiful it was.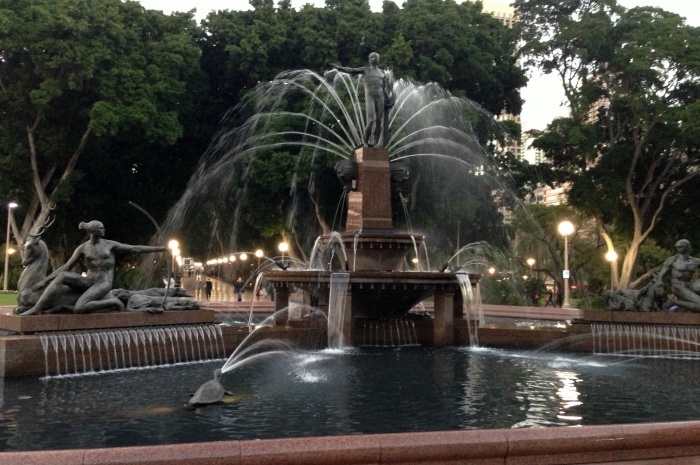 By the time we got home, Takashi was cooking up a storm and the sun was setting. Goodnight, Sun! Hello Moon!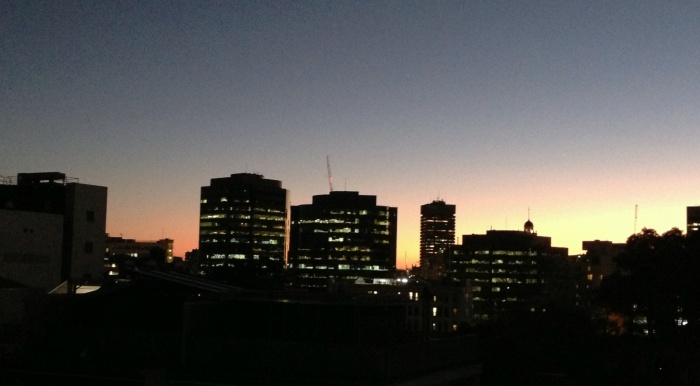 While we were waiting for the entree, we tickled our tastebuds with some delicious Lotus Root with Sesame, Soy and Chill. It was sooooo good…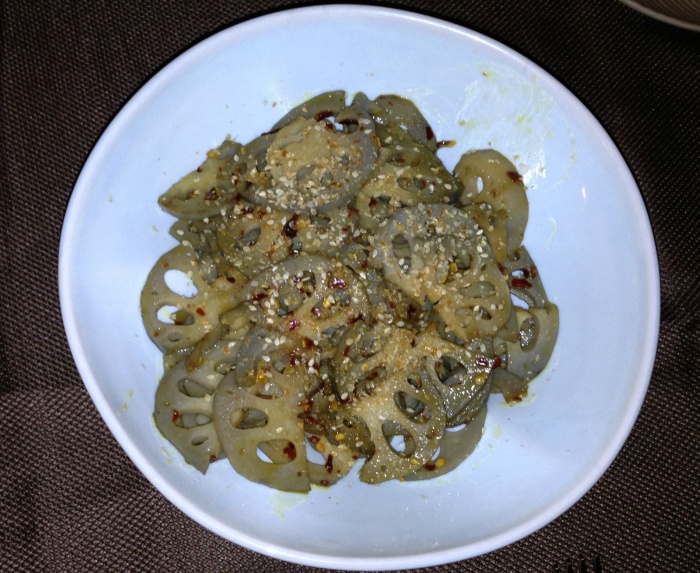 …and the Cabbage with salt, sesame and garlic dressing (sweet and sour) was a refreshing contrast to the heat of the lotus root's chilli. Really nom!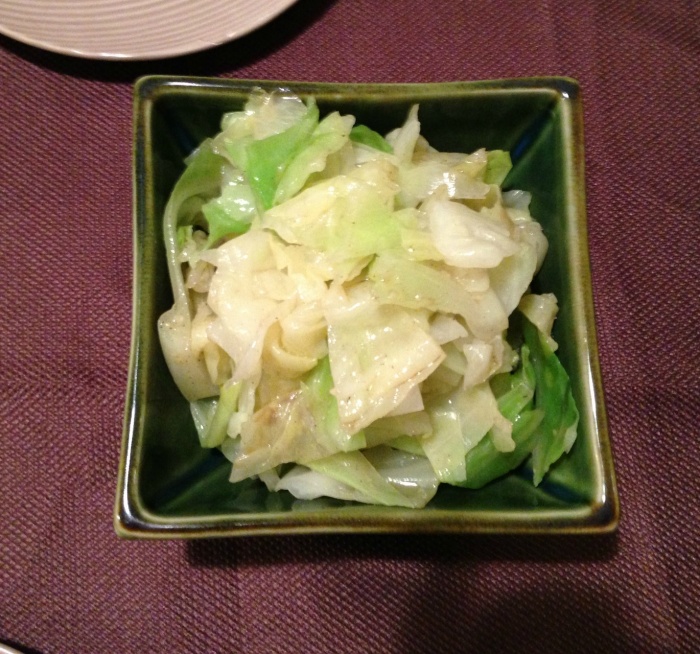 The entree of Chicken Wings with Fermented Salt were finger licking good. Despite the name they were not salty at all, just seriously tasty and full of flavour.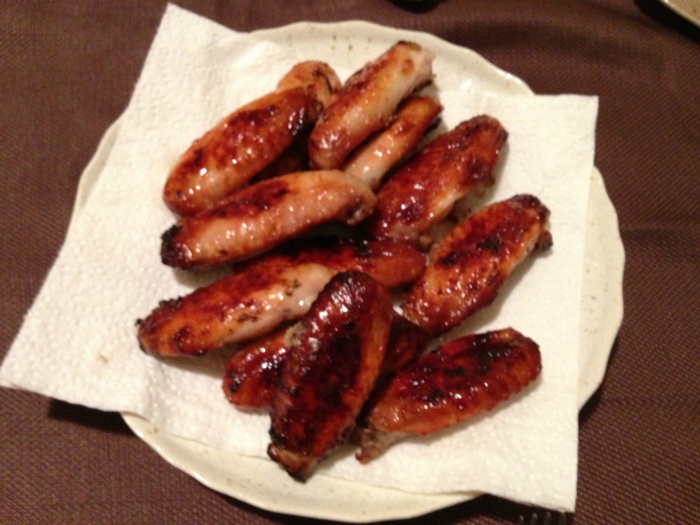 Takashi really pushed the boat out with the main, which was not a dish, but a banquet! Hainanese Chicken – oh yeah! The chicken was served with the best ever rice, a warm pumpkin and green bean salad, daikon and the classic kecap manis, ginger and hot chilli sauces. It was a feast fit for an Emperor, or four! It was so more-ish that we demolished it all.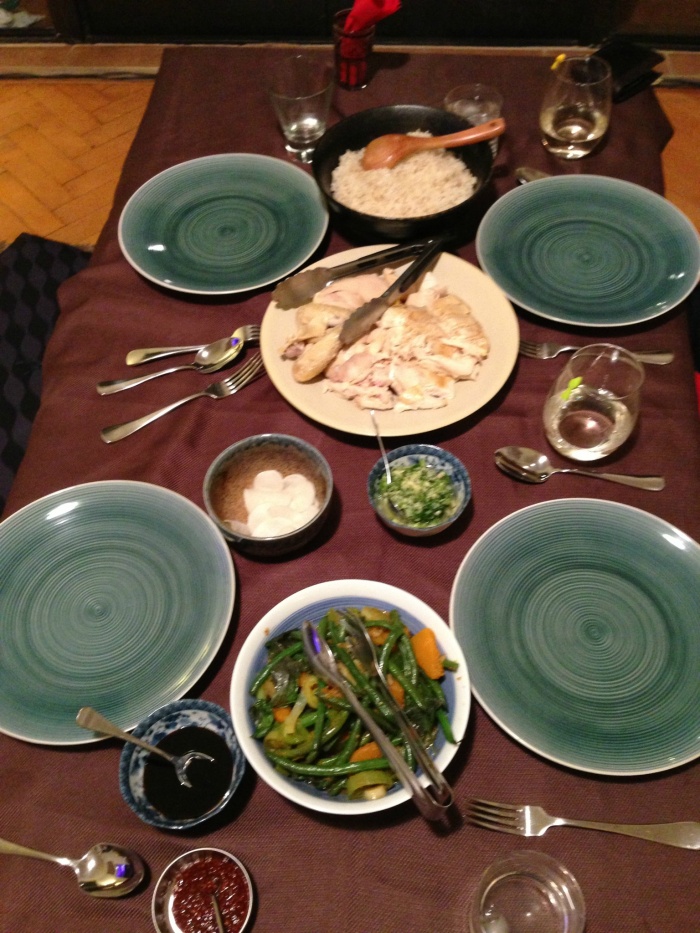 We saved a bit of space for dessert. I served one that I prepared earlier. The Thermomix Toblerone Cheesecake had an epic journey from home to school and then school to Takashi's and I think it got a bit of a bashing along the way. Look at the shape of it! Rest assured, the altered shape did not alter the flavour which was totally Toblerone!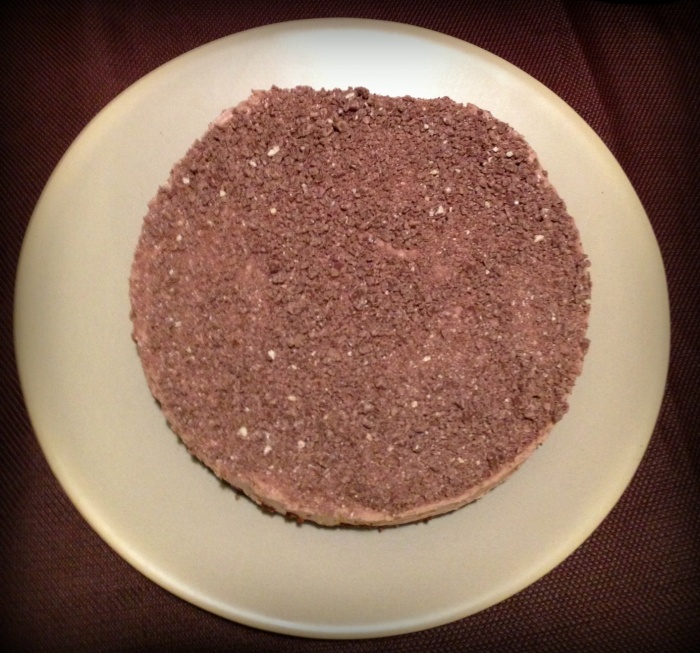 Food, friends, fun… all part and parcel of the Birthday Festival. I know I have to wait one more year for another birthday, but I hope I don't have to wait quite that long for another invitation chez Takashi!
What's do you like to dish up when you're feeding  friends? Do you have a friend like Takashi,  who's a closet Masterchef?