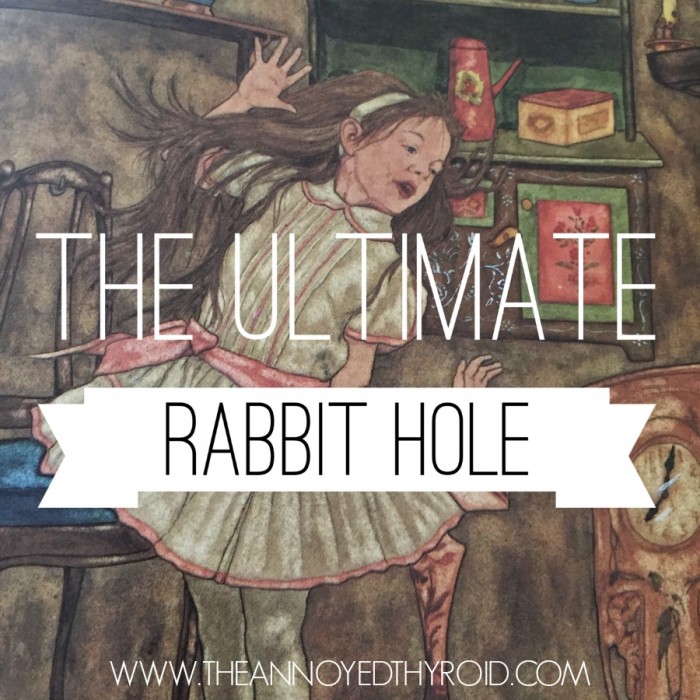 This Saturday and every Saturday, I'm joining forces with Karin from Calm to Conniption, Jess from A Little Part of the World and Fleur from Our Urban Box  to host the awesome The Ultimate Rabbit Hole where we get to share the links we've loved over the last week. Because after all, the interwebs are just one long rambly rabbit hole, and once you fall down, it's just too rabbity-rivetting to leave. So every week I'll save you the hard yakka and share with you five of my faves!
I've spent all week counting down to holidays. I know you shouldn't wish your life away and all that stuff, but I've been so excited I could have jived with a jelly baby.
Inbetween making a trillion lists for packing just so I wouldn't forget anything  (anyone would think I was going to Woop Woop, when in fact I am going to Byron Bay, where there are shops and lots of them,) David finished off the blog which meant I spent even more time at my computer falling down the rabbit hole and then just staring at my shiny-new-look blog in awe and wonder. 
So here's what tickled my fancy in the week that was…
1. I loved Michelle's Public Service Announcement, I don't know when K Mart got so trendy but I totally need to get in store and give my credit card a workout. Have you checked out their wonder wares?
2. Valentine's Day is coming and some like it hot, or at least like a hottie, so Super Sarah from TOMFO has come up with a free Valentine's Day I Love You seed envelope printable. Sarah has just returned from the yuletide sabbatical and I'm not the least bit surprised that she's returned with something so cute, so free and so awesome!
3. Kindness never goes out of fashion but it would seem some folk are way off trend and have forgotten how to play nice. Lucky, Fat Mum Slim wrote a post on How to Be a Nice Human just in case we needed a little reminder or a little nice-spiration. She's a Nice Expert, she being  one of the nicest people I know.
4. Carly from Smaggle has to be one of the wisest women on the interwebs. Her post on how to cheer yourself up when you're feeling glum is an absolute cracker with some totally top tips. If I'm in a bit of a funk, I go for a run or bake a cake (but not at the same time) which usually put a smile on my dial.
5. 5th February was World Nutella Day (yes, that's a thing) so I dusted off my No Bake Nutella Cheesecake recipe.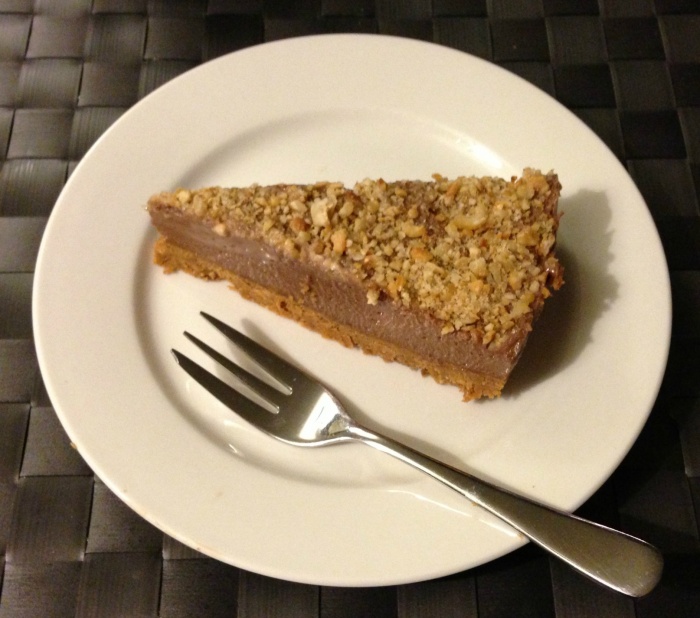 However, Zamamabakes' new recipe for Nutella, Raspberry and Marshmallow Scrolls really tickled my fancy! There has never been a better reason to invent lick-a-vision. If the truth be told, we can't have Nutella in this house, because I wouldn't eat it, I would inhale it! Do you like nutella in your bellah too?
If you're new to the Ultimate Rabbit Hole, I hope you're going to join in the fun, linking and reading (and reading and reading…)
Here's how it works:
The Ultimate Rabbit Hole!
A place to be inspired for the week ahead.
A place to discover new websites and writers and crafters and recipes.
A place to learn new things and update old things.
A place where the best can be found all in one place.
Every Saturday morning, we will open up the rabbit hole link up for bloggers to add their link list posts or even just their favourite post (if you are not of the link list kind) for the week.  Do try and pop along and say hello to the other lovely linkers. Link up here, over at Calm to Conniption, A Little Part of the World or Our Urban Box. It doesn't matter where you add your link because it will appear on all four blogs, as if by magic!  The link up will stay open until midnight the following Monday.
You could lose yourself in links and discover some nuggets of gold or just keep digging until you are dizzy with information and inspiration.
So tell me what was your favourite find this week?
Loading InLinkz ...