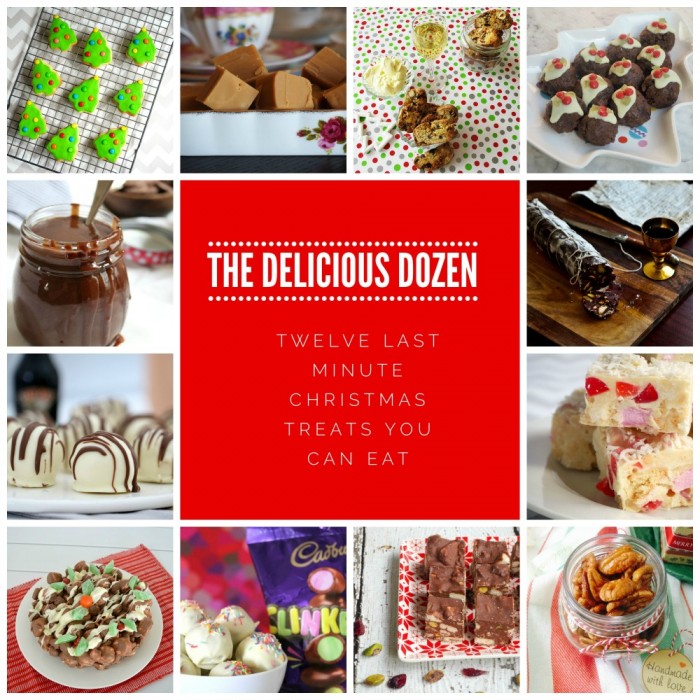 Christmas has caught me quite by surprise this year. I mean I know it's coming, but it seems to have come so quick! Despite having more time on my hands than any Christmas before, I am more gloriously disorganised than any Christmas before. Go figure! So if like me you are the human version of last minute dot com in the gift giving department, then do not fear, me and some of my favourite bloggers are here to share simple Christmas recipes that are delicious to eat and even more delicious to share! Check out this delicious dozen!
I couldn't compile a guide of  Christmas treats you can eat without including my go-to-gift recipe, not just at Christmas but all year round. I'm quite famous for this fudge, and the reason for that is, this fudge is ridiculously good. It's also ridiculously easy to make. So if you have a Thermomix, get your fudge on!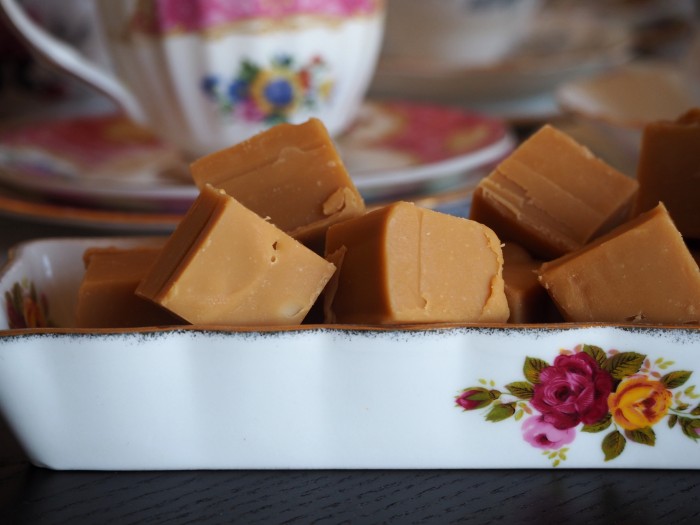 2. White Chocolate and Raspberry Rocky Road
This Rocky Road is one of my all time favourites and with the red and white colour combo, it just looks like Christmas! It's a doddle to make and all-white to eat!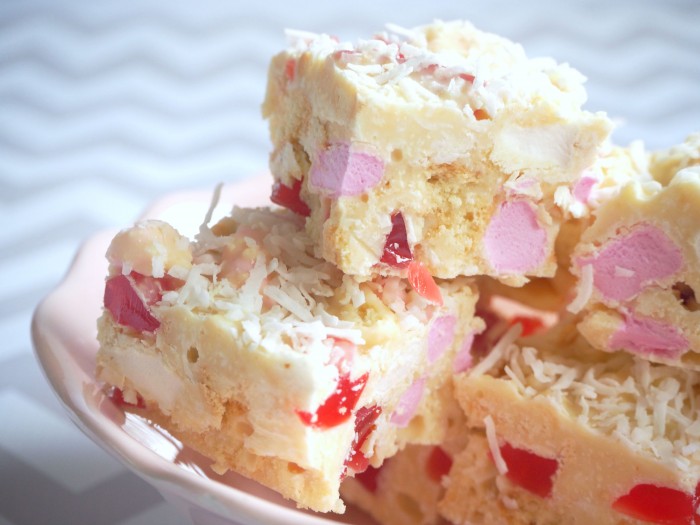 My friend Renee gave me this recipe a few Christmases ago and I've been making them with gusto ever since. This is the only way David will eat Christmas pudding, not just because of the chocolate-pudding combo, but because everything is better bite sized. These should come with a government health warning, though, they are dangerously addictive!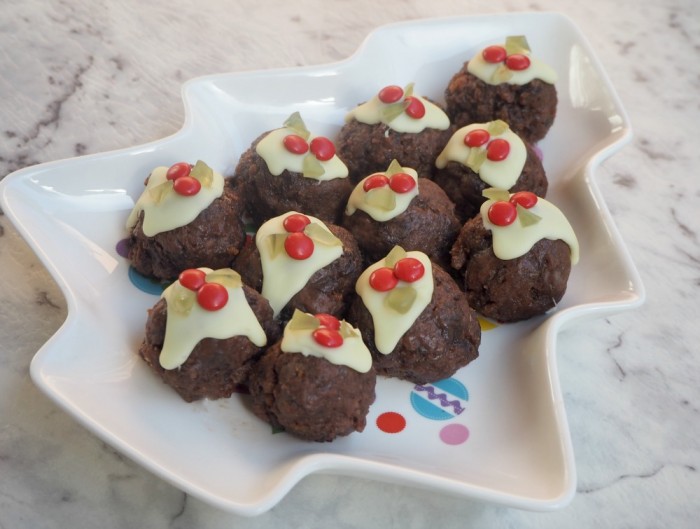 Remember how I popped my fondant cherry this Christmas? Well these cookies look the business and they taste it too. These are so simple, the kids can get in on the act too.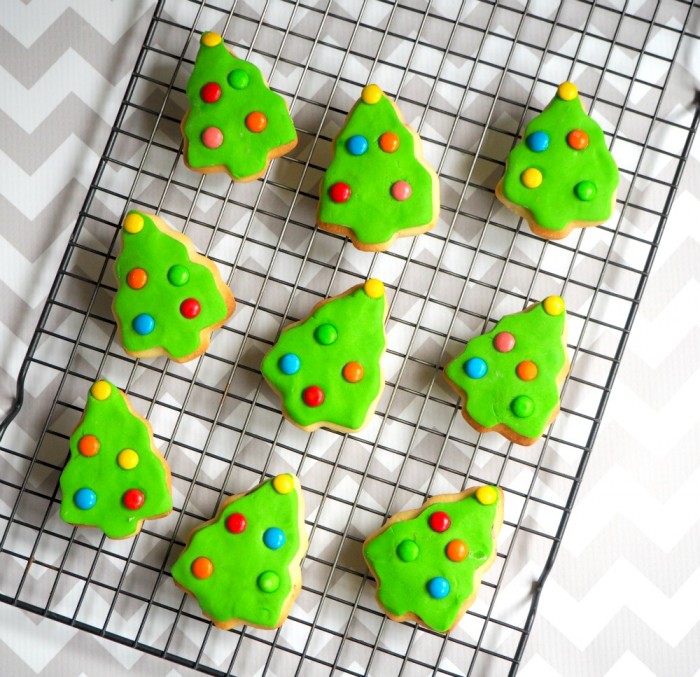 The best things in life are often the simplest and it doesn't get much simpler than Hedgehog Slice! This one gets a festive makeover with an abundance of red and green!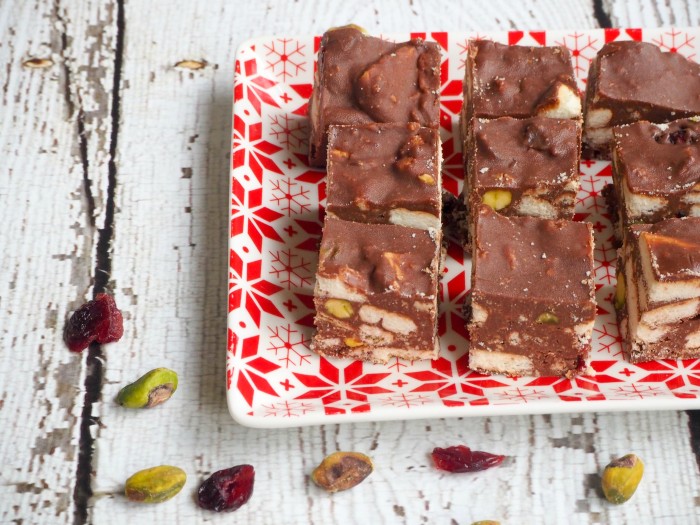 6. Baileys Tim Tam Cheesecake Balls
People went nutso for these on Bake Play Smile  and it's easy to see why. Baileys and cheesecake – what could be better!?Amazeballs!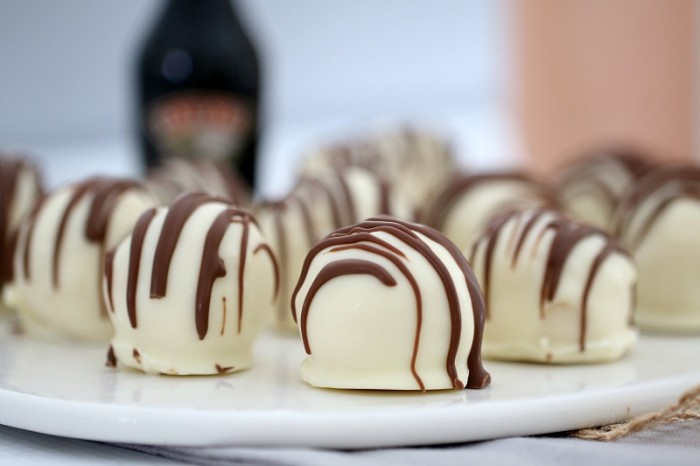 7. Clinkers Rocky Road Christmas Cake
Create Bake Make's Rocky Road Christmas Cake is the perfect alternative to a traditional Christmas cake, I bet you everyone will want to have their cake and eat it too!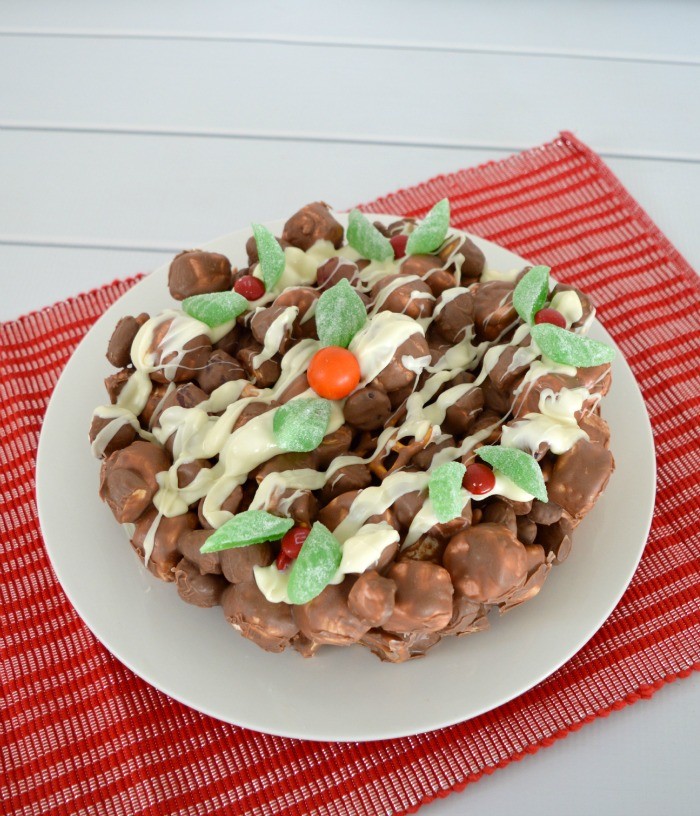 This Chocolate Salami from  Not Quite Nigella  is like the adult version of Rocky Road with a triple D rating; dark, decadent and of course, delicious!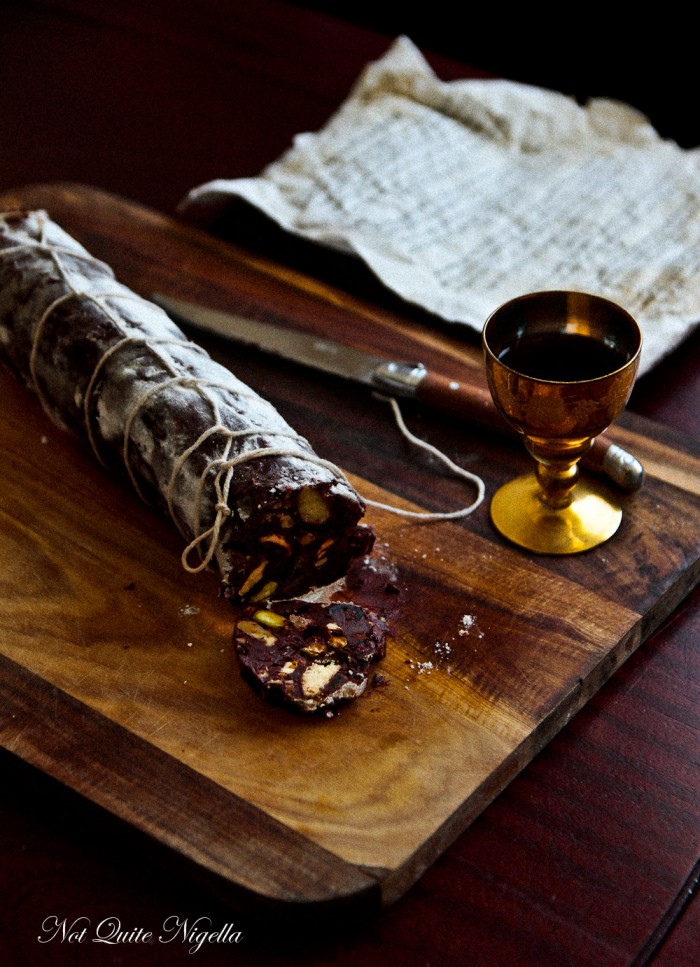 There's so much to love about this recipe from Land of  Zonkt –  Clinkers, cream cheese and sprinkles, for starters! These really are as delicious as they sound (and look!)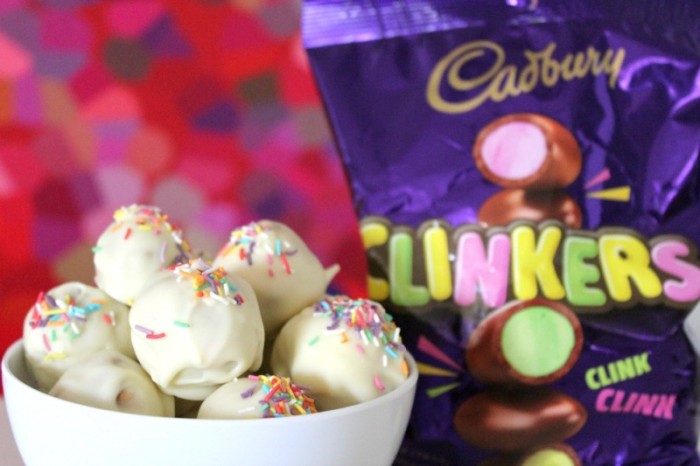 Everyone will go nuts for these candied pecans from Chocolate Meets Strawberry and best of all, you can make them in minutes!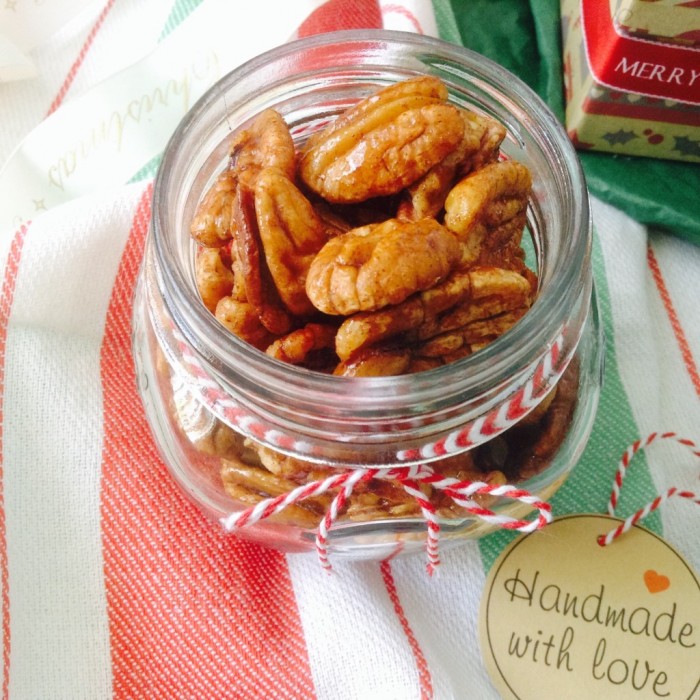 I think Vicki from Boiled Eggs and Soldiers hit upon the biscotti trifecta with this combination of hazelnuts, cranberries and white chocolate. Yum!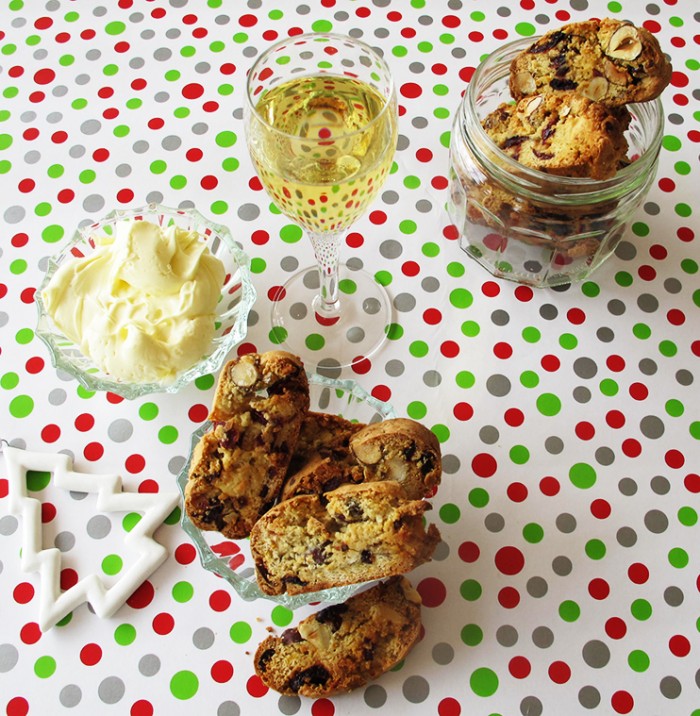 Kirsten from Treat Yourself Sweeter brings  a whole new meaning to the saying awesome sauce! Because this is awesome sauce!  Baileys and Chocolate are a match made in saucy heaven!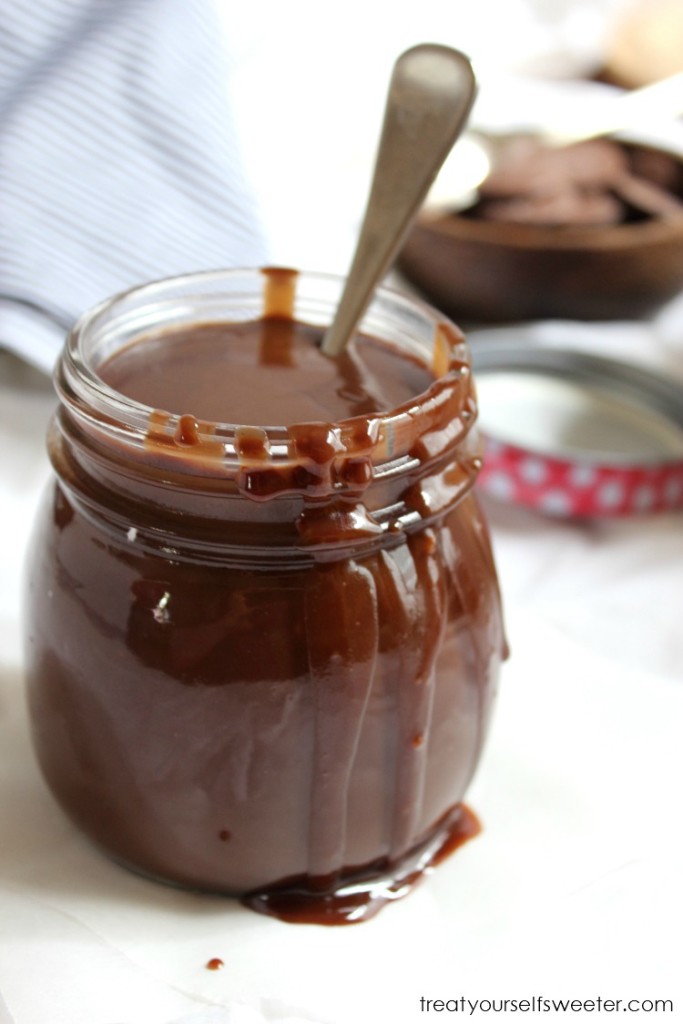 I love that almost all of these gifts can be made ahead and will keep well right up until the big day! And if you don't have gifts to get, well, that's just dandy, why not whip up some of this deliciousness for yo'self. Go on! You know you're worth it?
Do you like to make and bake your own gifts? What's your favourite treat to eat at Christmas?