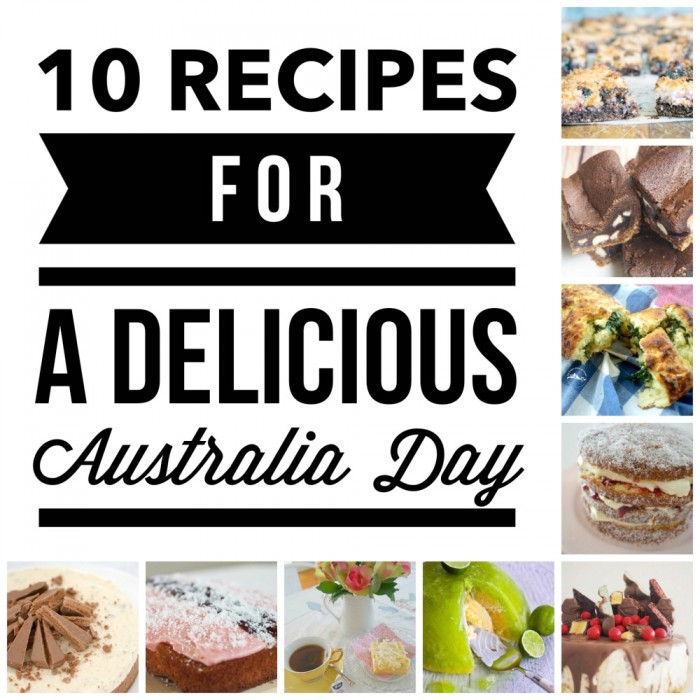 So last year, I did this round up with five of my favourite Australia Day recipes  and mighty fine they were too. I promised myself that by this Australia Day not only would I be a "real" Australian, but I would have made my first ever pavlova and popped my lamington cherry. Well, one out of three ain't bad.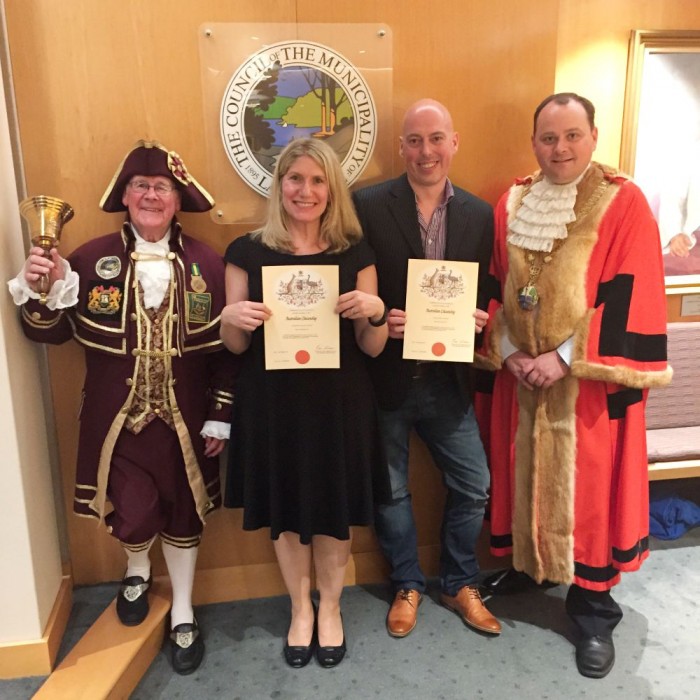 I'm giving myself another year to get a wiggle on and work on my Australiana Cuisine, but until I do, check out these ten terrific recipes for the most delicious Australia Day yet!
1. Pumpkin Scones from Veggie Mama
I think scones are one of the best things that the Australians inherited from the British… Apart from me, of course! Apparently Lady Flo Bjelke-Petersen was not only married to Australia's most corrupt politician ever, but she made the best scones and now you can recreate a little bit of history and some of Flo's scone magic in the comfort of your own home!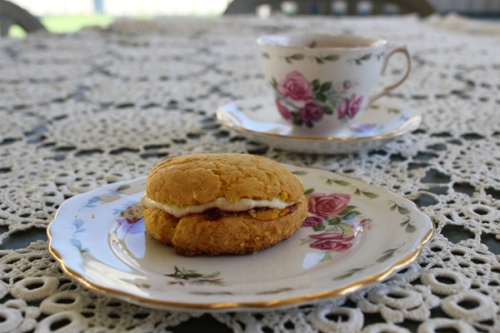 2. Spinach Fetta Damper from My Brown Paper Packages
For those not in the know, damper bread is an iconic Australian dish. In the olden days it was prepared by travellers, stockmen and swagman and baked in the coals of a campfire. These days it's baked by anyone and everyone and usually from the comfort of their own kitchen. I think this green and gold version is the best thing since sliced bread!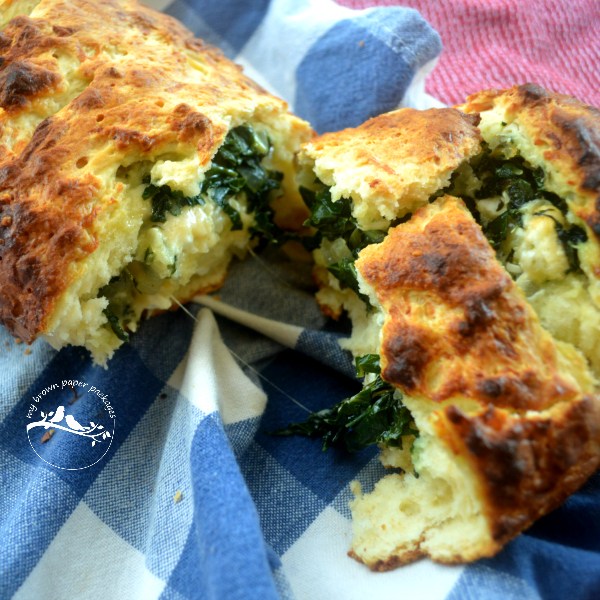 3. Sao Biscuit Vanilla Slice from Styling Curvy
The SAO is an iconic Australia cracker that was first launched in Australia in 1906. I've never eaten one of these light, savoury biscuits, but I reckon this is what we call a cream cracker in the mother country. This slice is so nice – custard, coconut and crackers – it has it all!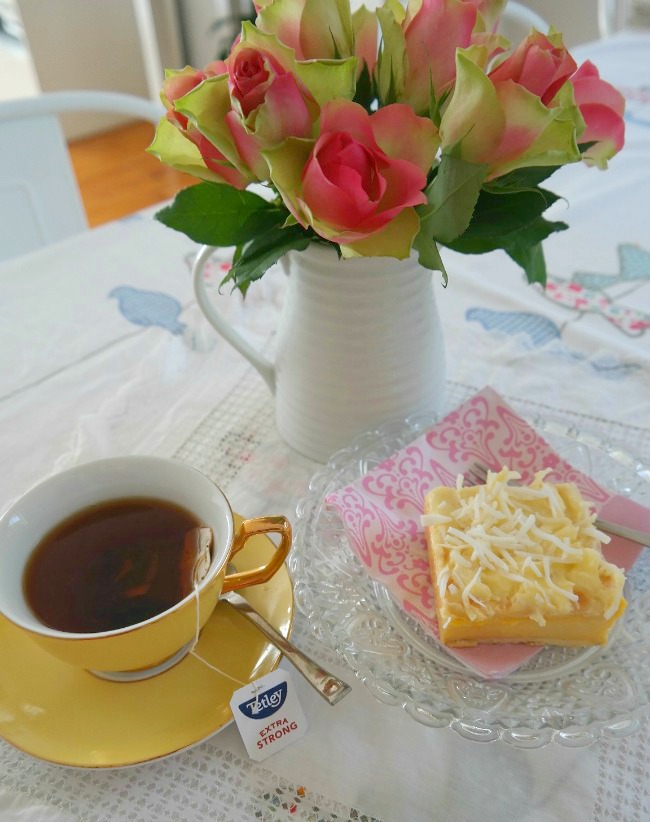 4. Lamington Layer Cake from Create Bake Make
This is every lamington lovers dream. Can you imagine? Layers of lamington sandwiched together with lashings of jam and cream. That's just dreamy!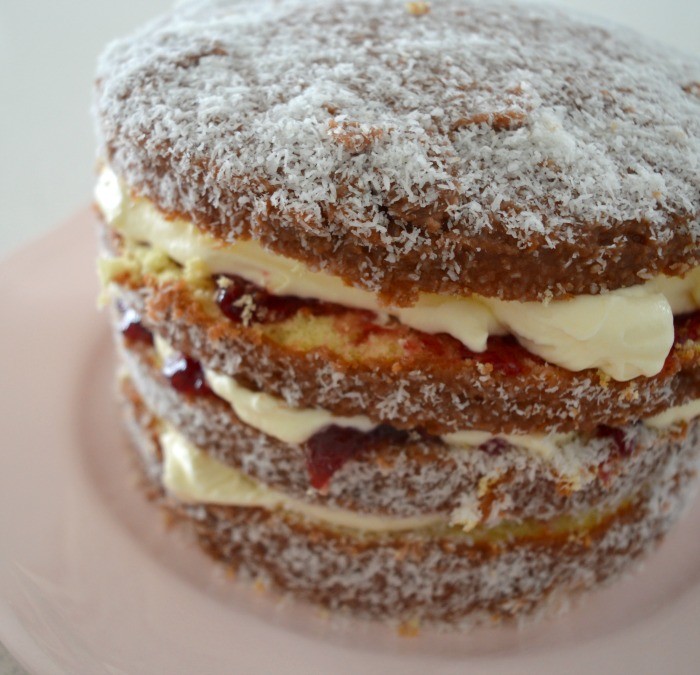 5. Lamington Slice from Mummy Made It
First there was the Lamington Layer Cake, then there was the Lamington Slice and this tray of deliciousness is paleo, gluten free, sugar free and even dairy free. If only it could be free of calories too!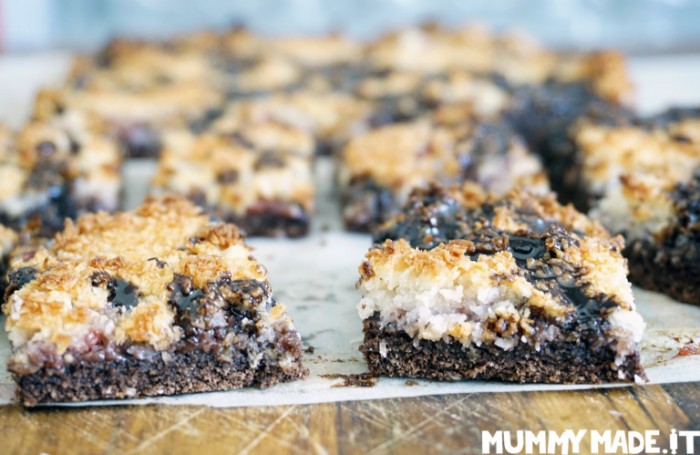 6. Double Layer Tim Tam Cheesecake from Bake Play Smile
This is like the perfect dessert trifecta; cheesecake, double layers and Tim Tams. If only someone would invent lick-a-vision. And soon!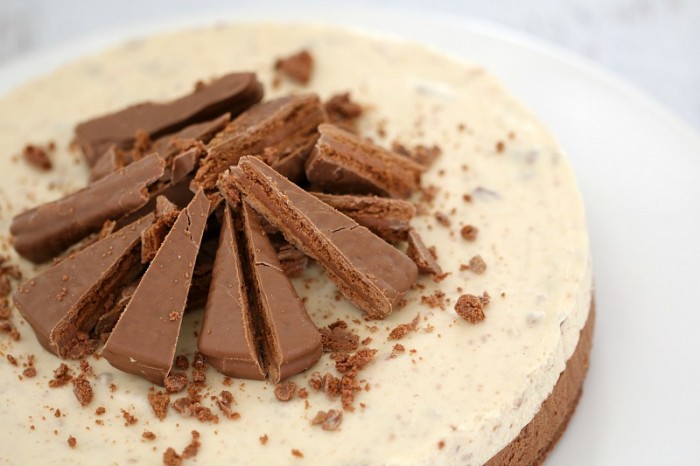 7. Iced Vovo Cake from Kirsten and Co
This biscuit topped with pink fondant, jam and sprinkled with coconut has been knocking around down under since 1906. According to Wikipedia, in 2007, Prime Minister Kevin Rudd mentioned the humble Vovo in his victory speech which led to a huge increase in sales and a shipping pallet of the biscuits being delivered to Kevin's new digs in Parliament House. True story. The fondant, jam and coconut is a winning combination that looks and tastes as good on a cake as it does on a cookie.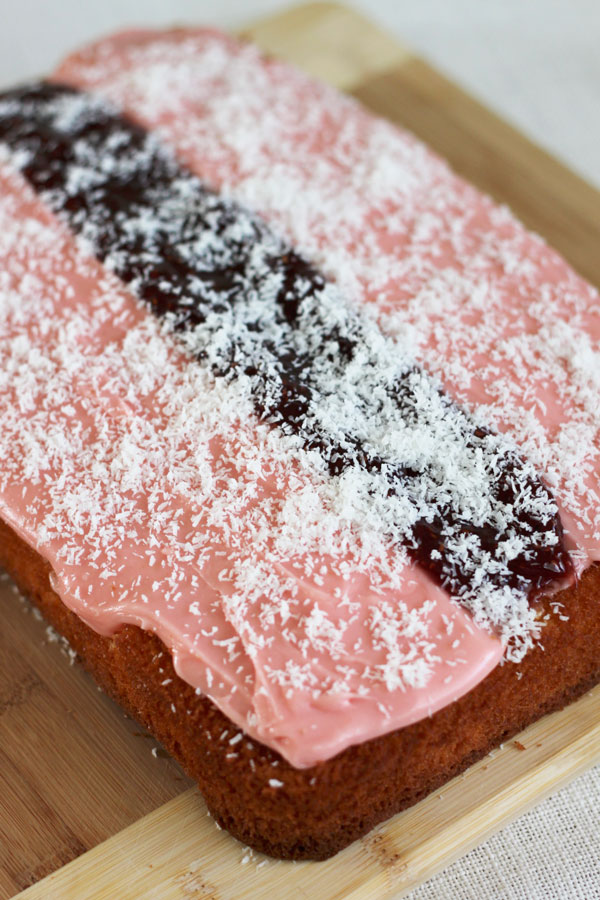 8. Splice Bomb Ice Cream from Not Quite Nigella
The problem with Not Quite Nigella's Australia Day recipes is that she has so many, it's really hard to choose just one. I'm going with this 1) because it was nominated by another blogger and 2) it's sizzlingly sunny on Australia Day (if Mother Nature gets the memo) and this could cool us down nicely!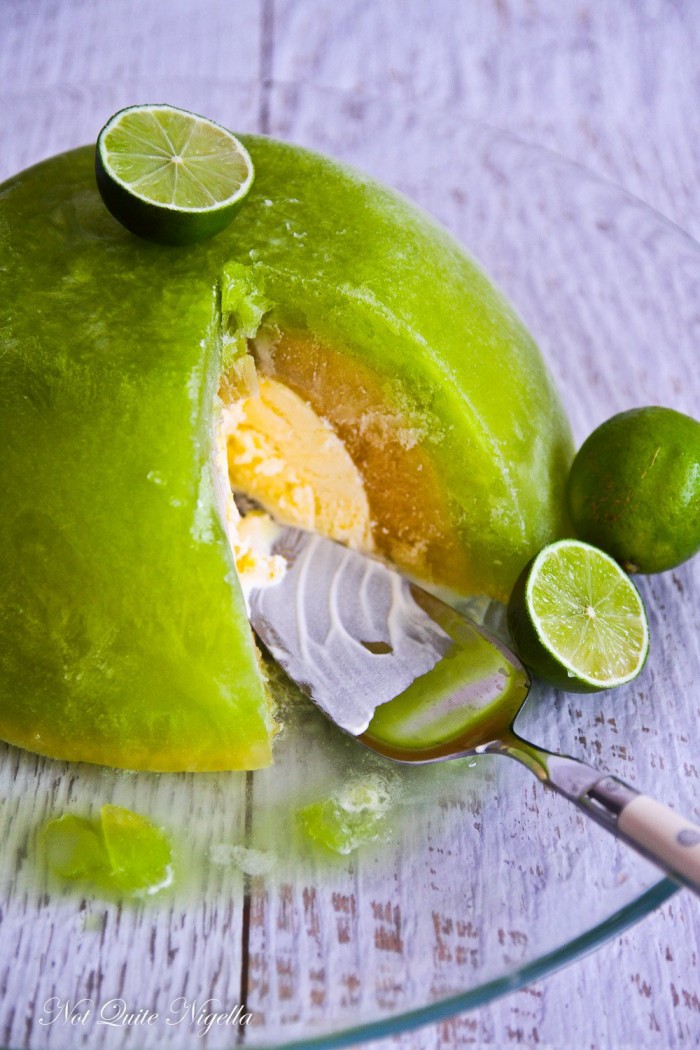 9. Australia Day Ice Cream Cake from Fat Mum Slim 
This is  another cooler of a cake and this one is for the chocolate lovers! I look at this and all I want is cake on my face! With it's Golden Gaytime base, Tim Tam and ice cream "cake" and topped with iconic Australian choccies, this one will make everyone scream for ice cream!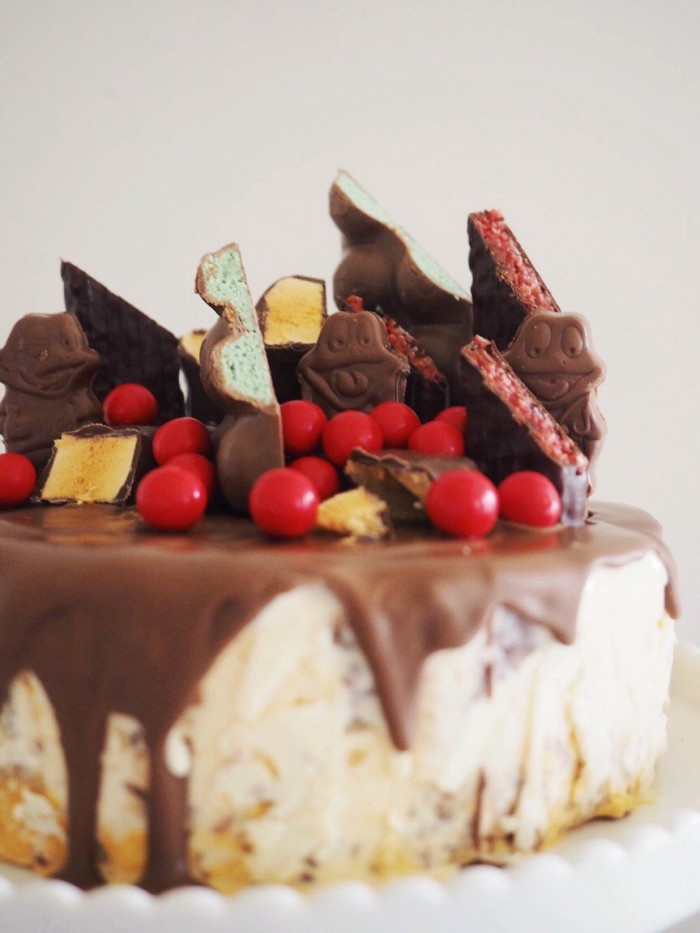 10. Ultimate Australian Brownies
Finally, a bit of shameless self promotion.  I may not have ever made a lamington and I may never have made a pav, but I did make these Ultimate Australian Brownies and they're about as Australian as they get and way too good not to share. Inspired by the super clever Nicole from Champagne and Chips, I thermomixed this ANZAC base, and topped it with Tim Tam and white chocolate stuffed fudgey brownie. If you don't have a Thermomix, check out Nicole's original recipe here.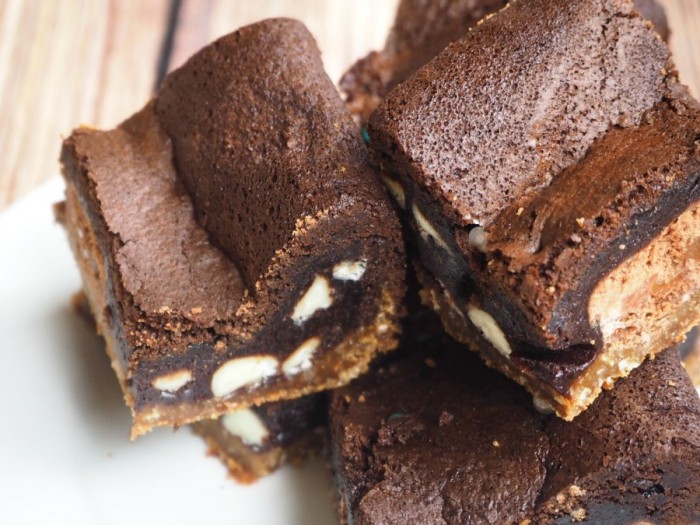 Whatever you're doing this Australia Day, I hope it's full of delicious!
What food do you consider "the taste of Australia"? If you could only pick one of these, what would you choose and why? Have you ever made a pav or a lamington? Do you have a favourite Australia Day recipe?