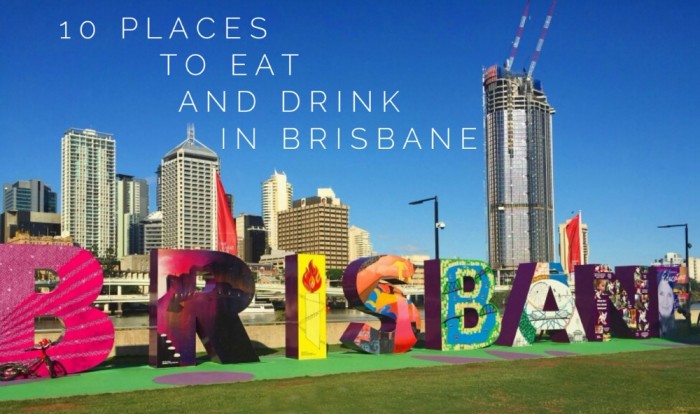 There's a lot to love about Brisbane. I could happily live there, if it just wasn't so hot! Lucky, there's no such thing as too much deliciousness because Brisbane offers so much to tantalise your tastebuds. When we're in Brisvegas, we like to stay central so we can see, do and eat all the things. So without further ado, here are ten of our favourite foodie (and drinkie) finds.
Various locations
Now technically this is not a pub or a restaurant, but it's here because… DOUGHNUTS! If you like doughnuts (and even if you don't), do not delay,  head to Doughnut Time today. With six outlets around the city, everyone can have their cake (or their doughnut) and eat it. There really is a doughnut for every occasion and for almost every dietary requirement. Vegan and/or gluten free doughnut lovers will not be disappointed.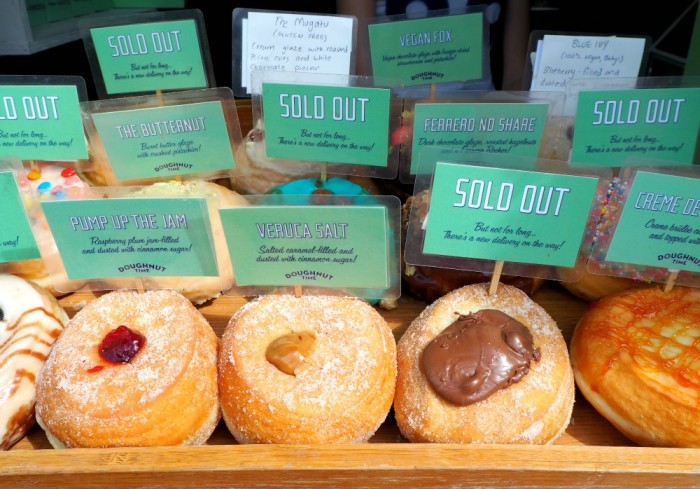 Incidentally, if you can't make it to Brisbane you can also enjoy your Doughnut Time moment in  Sydney, Melbourne or the Gold Coast.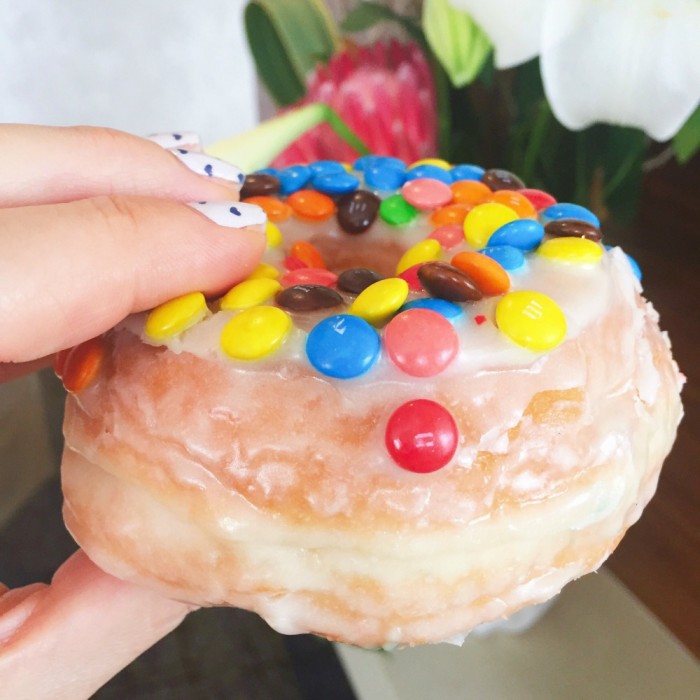 This is the Slim Shady – don't be fooled! There's nothing slim about it!
Our verdict: Do-nut miss it!
Brisbane CBD
This old market building has been converted into a luxury three floor wining and dining venue.  Tucked away upstairs, you'll find the heritage-listed  Attic which has a refined, intimate feel, a grand ebony piano and stunning city views.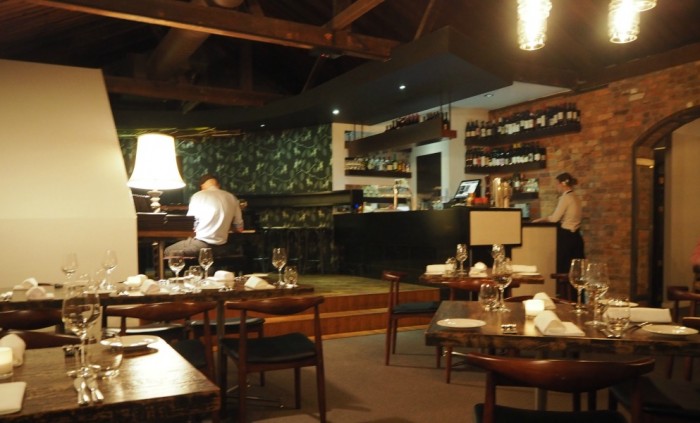 The food is as classy as the surrounds, with exceptional service to match. Try and save stomach space for the Chef's Special Souffle. Its ah-mazing!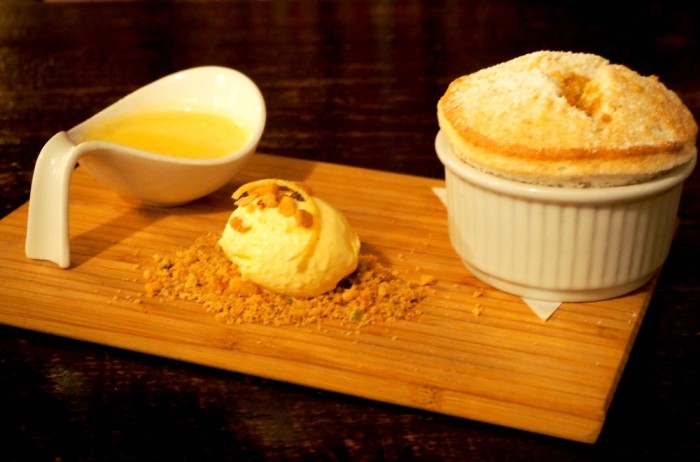 Our Verdict: Not cheap, but worth it!
Fortitude Valley
Imagine this: Two Queenslanders have an extreme makeover and in their new life form a quirky  hospitality complex featuring the White Lightning Tiki  Bar, The Vanguard Beer Garden and Restaurant and a late night dessert bar. Yep, that's Alfred and Constance! Oh and bonus, did I say there's a Doughnut Time next door that sells doughnuts AND milkshakes?!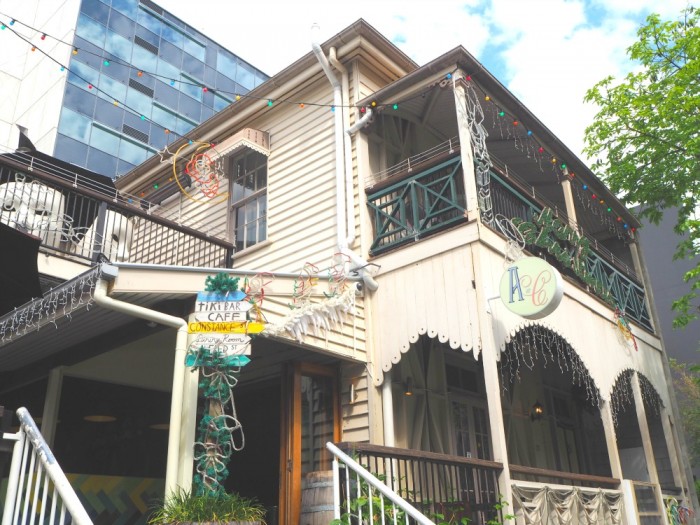 We only have time for breakfast which is pretty unremarkable. This is disappointing as I've heard really good things about the food.  Nevertheless, it's worth it for the novelty value and the Tiki Bar is still on my bucket list!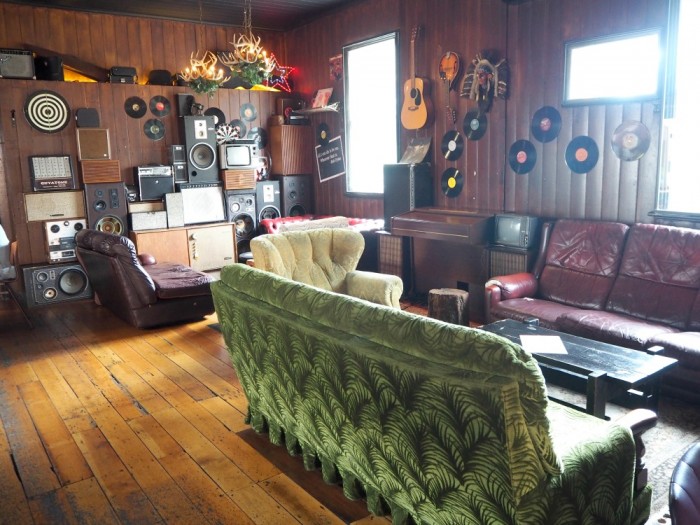 Our Verdict: It's all about the quirk.
Located on the top floor of the heritage listed Brisbane Arcade, this is a rose filled sanctuary away from the busy hubbub of the CBD. There are roses as far as the eye can see; fresh roses in vases decorating the tables and adorining the wallpaper, chairs and even the lampshades.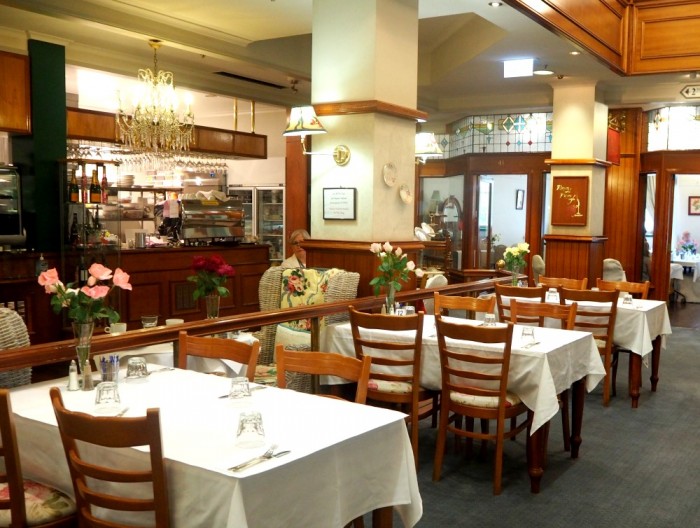 The scones  although not traditional, are their signature and made to a special family recipe. What they lack in tradition, they make up for in taste, although at $10 a pop, it's important to make every crumb count. The menu is pretty varied with sangas, lunches and high tea options aswell as a wide range of teas and of course, baked goods.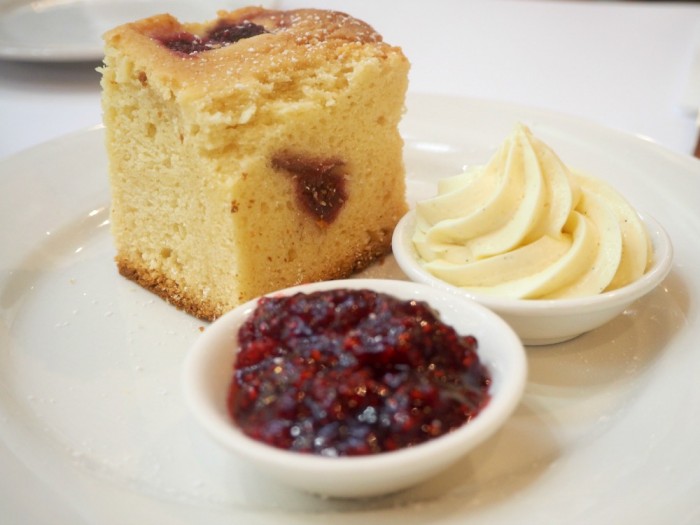 Our verdict: A quiet spot for cake and a cuppa.
South Bank
This place brings a little bit of New York to Brisvegas with it's beer, whiskey and American Street Food. We're here for the hot dogs and we aren't disappointed.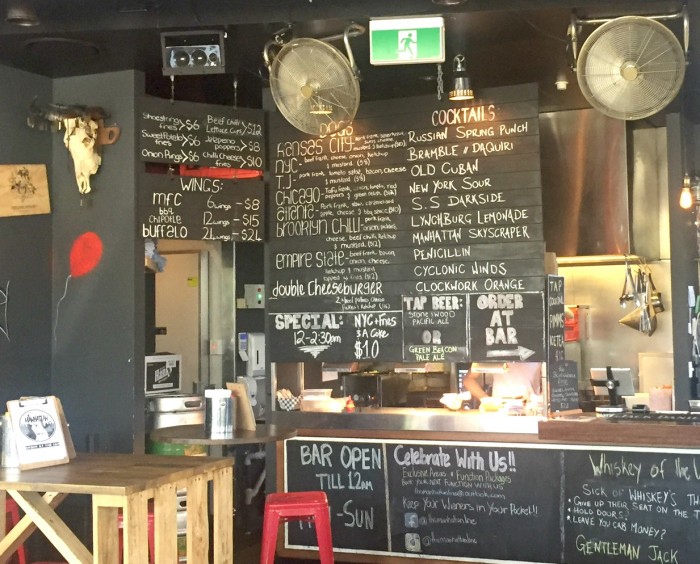 We opt for the Empire State; beef frank, caramelized onions, crispy bacon, house fries, Manhattan ketchup, yellow mustard and cheddar cheese.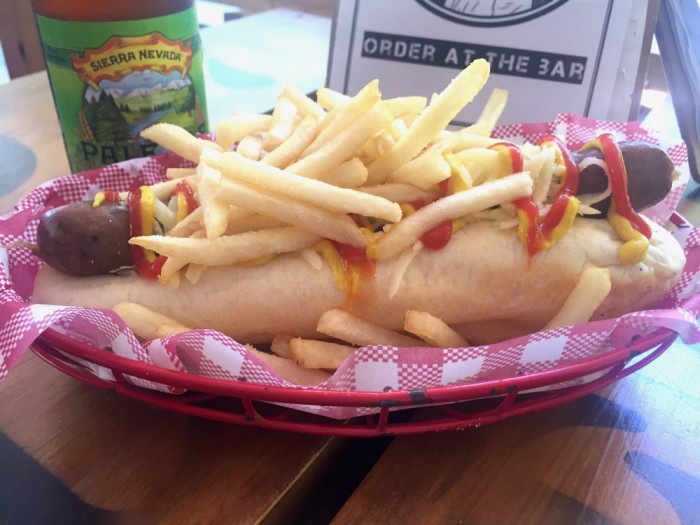 The menu changes regularly and you'll be spoilt for choice with up to six dogs plus small bites to choose from. There's even a Tofu Dog for the herbivores and gluten free buns are available upon request.
Our verdict: This place is Top Dog.
West End
You'll find Brisbane's newest craft brewery tucked down a laneway in the West End. The set up is industrial chic with an airy, green beer garden and an ample bar, that's good for both large groups and more intimate gatherings.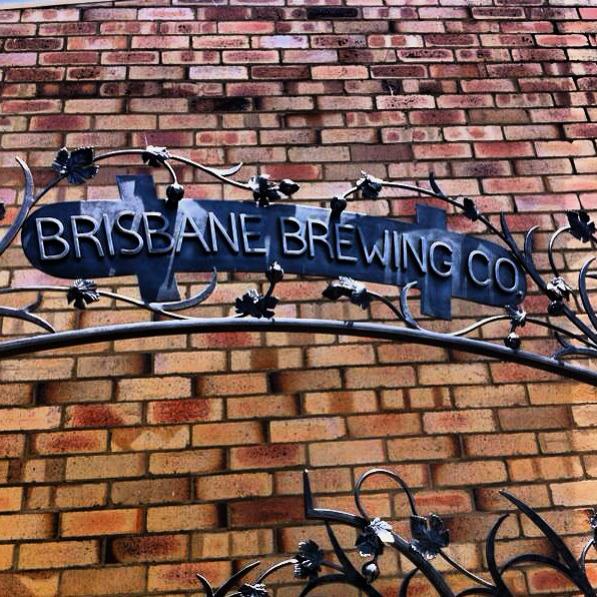 photo credit: Brisbane Brewing Company
Eight of the beers on tap are Brisbane Brewing Co beers with a few carefully picked  beers  from other artisan breweries thrown into the mix. All the Brisbane Brewing Co beers are preservative free, and fresh as a daisy being brewed right on the premises.The menu is varied and portions are super generous, so if you're coming to eat, come hungry!
photo credit: Brisbane Brewing Company
The Brisket Hoagie is a standout and don't leave without trying the Jalapeno Hushpuppies! There are mains, snacks and tasters and platters, with some tasty looking vegetarian options and a vegan platter too!
Our Verdict: Great beer and a great feed.
Brisbane CBD
With it's  awesome waterfront views, delicious food,  and a vast array of drinks, Riverbar is hard to beat. It's perfect for breakfast, lunch, dinner, a late night bite or some good old fashioned liquid refreshment.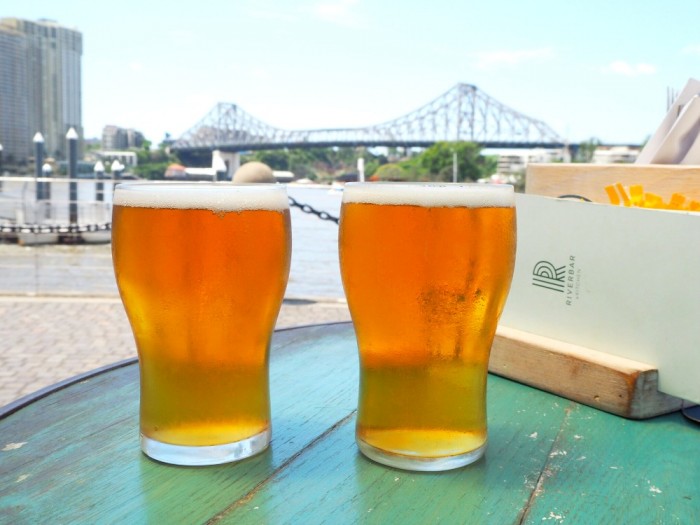 This place has arguably the best beer garden in Brisbane and with it's relaxed, casual vibe it's a great place to kick back, relax and hang out with friends. Check out those prawn tacos!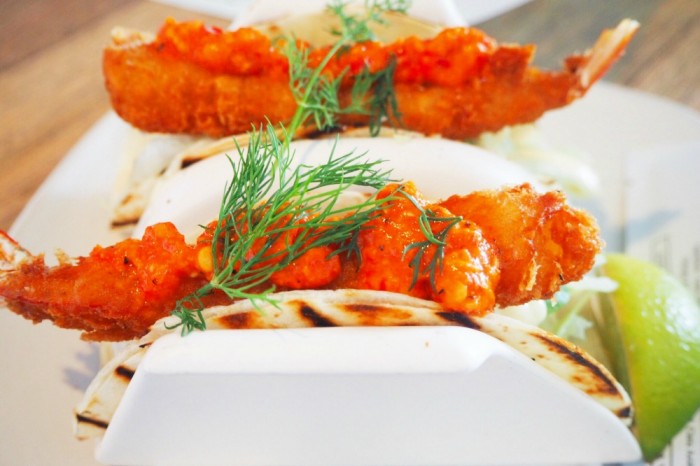 Our Verdict: The place that never disappoints – the "all rounder."
Mr Edwards Alehouse and Kitchen
Brisbane CBD
This menu at this European bar and eatery focuses on charcuterie, slow cooked meats and share plates with a healthy side of traditional alehouse offerings. The coconut crumbed scampi is just right and don't get me started on the truffle fries!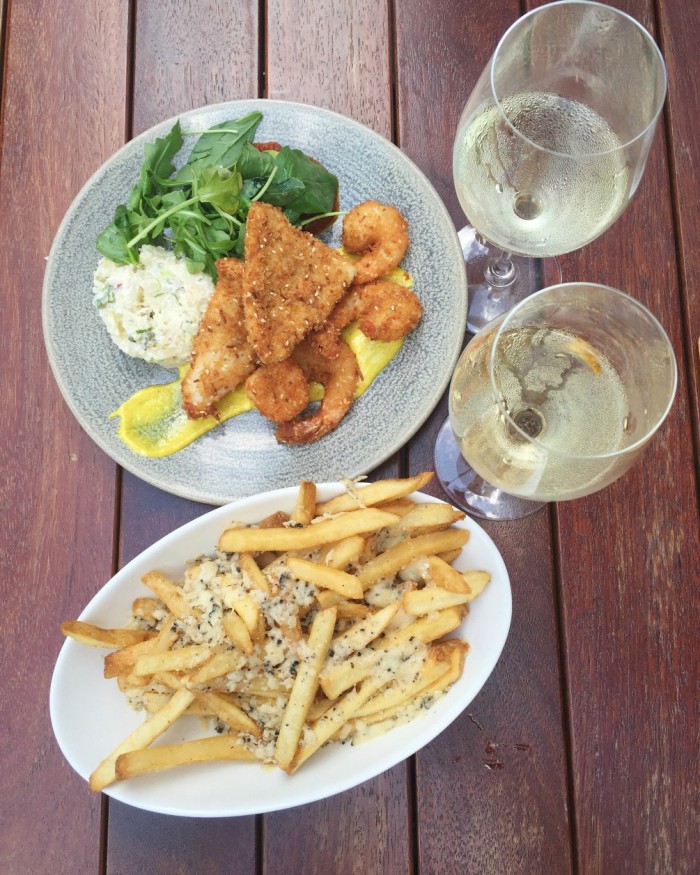 Mr Edwards has teamed up with Coopers Brewery to bring you the largest selection of Coopers beer in Queensland, and there's also a great selection of fine wines, cool cocktails and spirits on offer. Open from 7am weekdays (and 9am on Saturdays) and serving breakfast, lunch and dinner six days a week, there really is something for everyone.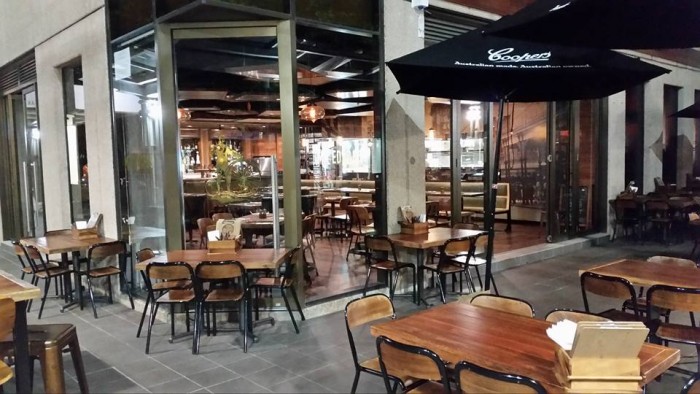 photo credit: Mr Edwards Alehouse and Kitchen
Our Verdict: Wine, dine, beer and cheer in a super central location.
Eagle Street Pier
The food here is Modern Australian cooked on a wood fired grill, but can we just talk about the views for a minute? Because they're spectacular! Score yourself a seat on the garden terrace and enjoy unrivalled views of the Brisbane River to Story Bridge.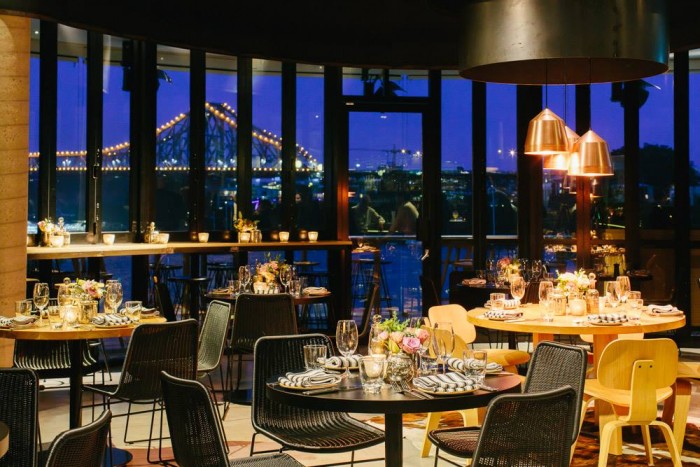 photo credit: Pony Dining Eagle Street Pier
The service is top notch as is the food and then of course, there are the views. Did I mention the views?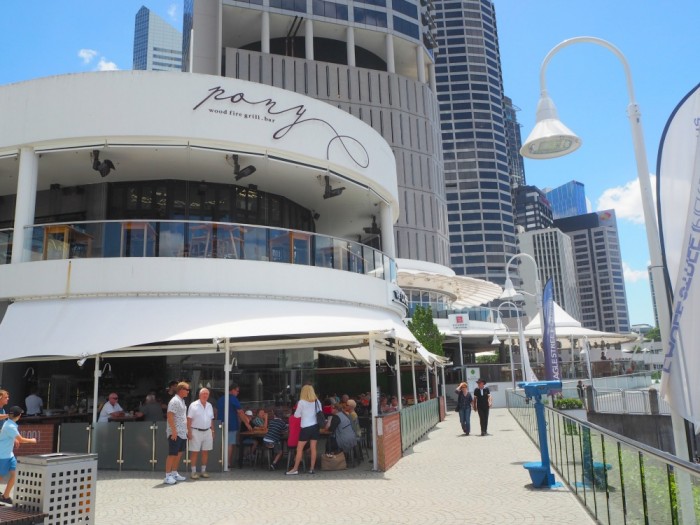 Our verdict: Great food, great service, totally awesome views!
Brisbane CBD
Recently renovated and smack, bang in the middle of Queen Street Mall, this is a great spot for some liquid refreshment, live music and grade A people watching! We didn't eat here so can't vouch for the food but the beer is cold and the wine is chilled!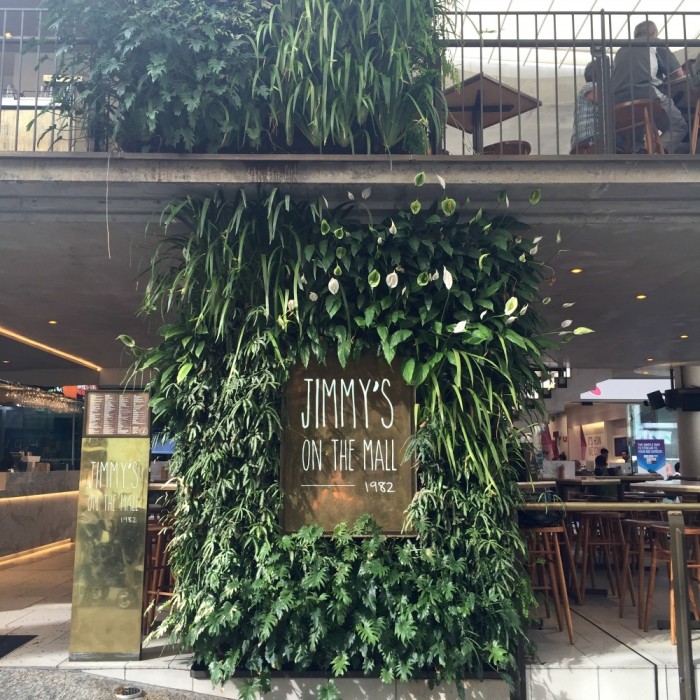 Our verdict: Location, location, location!
Be sure to check out Nikki's post on where to stay, shop and eat in Brisbane and see how much you can fit in in Brisbane in just 36 hours!
So, that's my lot. Have you got any more to add to the list? Because there will definitely be a next time!
All food and drinks were independently paid for and all opinions are my own.
Linking up with Essentially Jess for IBOT