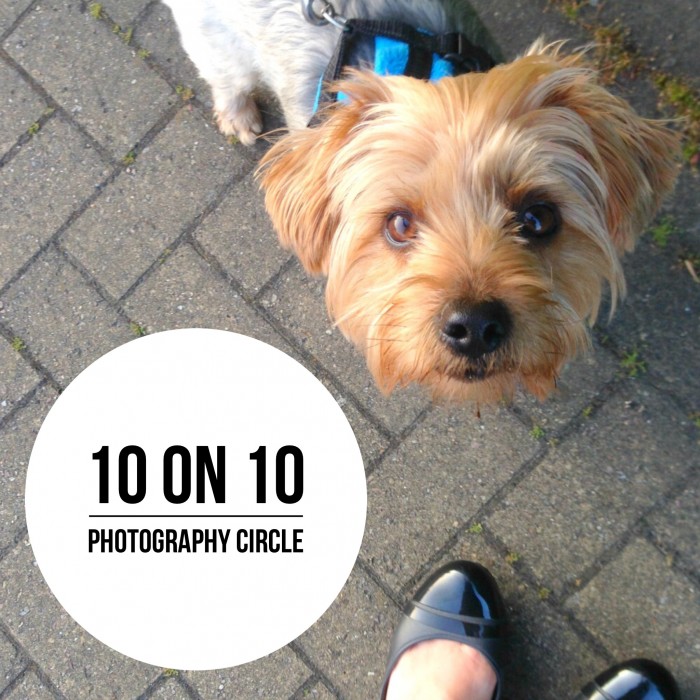 It's Friday. Traditionally in these parts, Friday is the day to get wom-inspired with a She's So Inspiring interview, but today is the 10th of the month which means it's time for me to dust off my camera and join in with this month's Clever Cookie 10 on 10 Photography Circle. I'm cheating a bit, and sharing 10 pics that I took over three weeks with three different cameras during my stay in the mother country. Don't forget, when you've finished checking out my pics, be sure to bob on over and say g'day to the lovely Shannon because that's all the fun of the photography circle!
Now, I could tell you that I go back to the UK every year because I love it so much, but that would be lying. I do however, love my mum so much and that's not only the truth, but it's the sole reason I make that epic 24 hour pilgrimage to the mother country every single year. My trips to the UK are mumocentric (and I just totally made up a word,) but the fact that I get to shop til I drop, walk the dog and catch up with old friends is a delicious cherry on my travel cake.
I managed to catch the end of British spring and the start of British summer. The weather wasn't that great, but my mum's garden was looking blooming wonderful. It's just a shame that I haven't inherited her green fingers.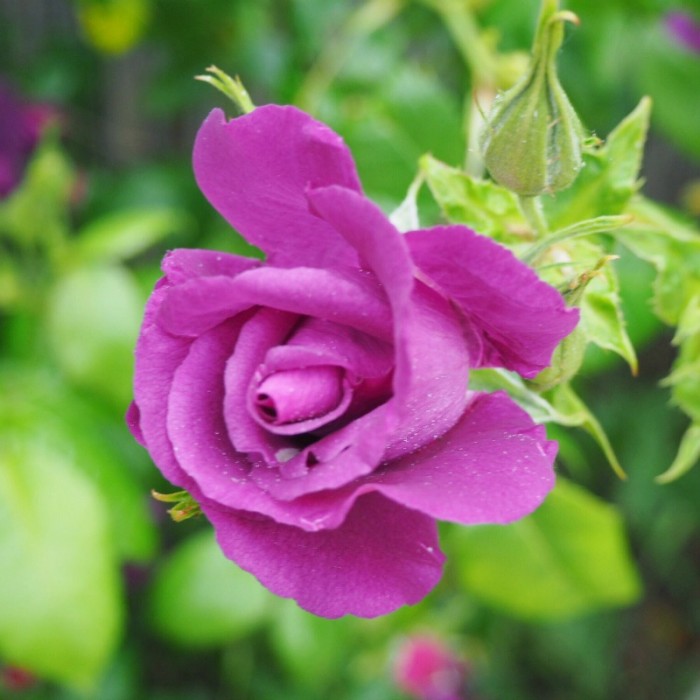 There was also lots of dog walking with Calvin the wonder dog. Forget man's best friend, this little dude is Fitbit's best friend. I like to call this "Dog and Ducks." You can just about make out all the baby ducklings – so cute! I didn't just walk this park, I ran it at Park Run too, but you really don't need to see the post run selfie. Calvin is much more photogenic! If you're ever in Lincoln and fancy stretching your legs, I can't recommend the Lincoln Park Run enough… Great course and great people!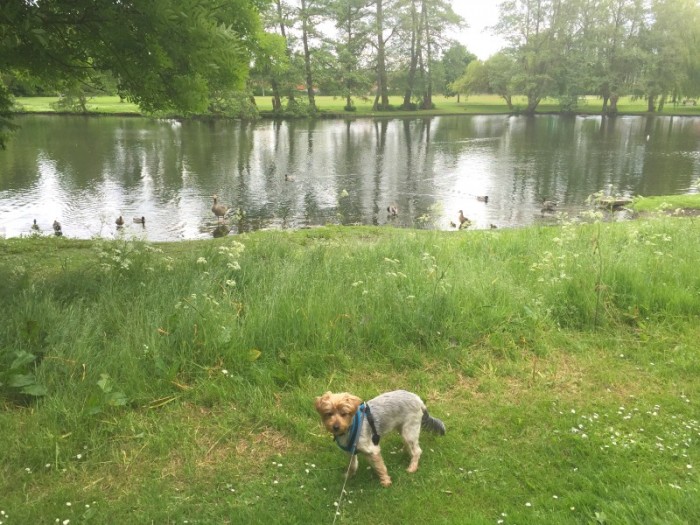 My mum has lived in San Francisco, London, Cape Town, Brittany and even hung up her hat in St Lucia for a while. But now she calls Lincoln home. It's a beautiful city steeped in history. I'm usually more keen to shop the city rather than explore it but I couldn't resist checking out The Wave which marks the centenary of the First World War. This is just a sneak peek, you can see the complete installation in this post.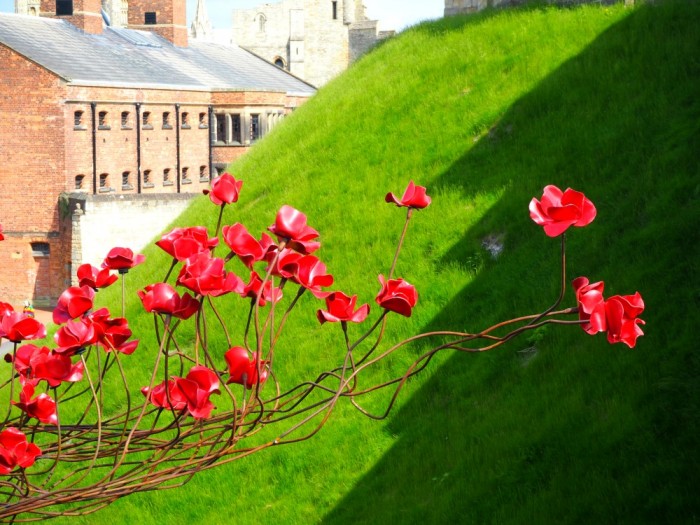 I was feeling particularly energetic on  that  particular day so I decided to do the Medieval Wall Walk around the circumference of the castle. You can take a self guided audio tour but I was tight for time and only had eyes for the cathedral which looked mighty fine from the east wall battlements. I can't wait to go back to fully explore.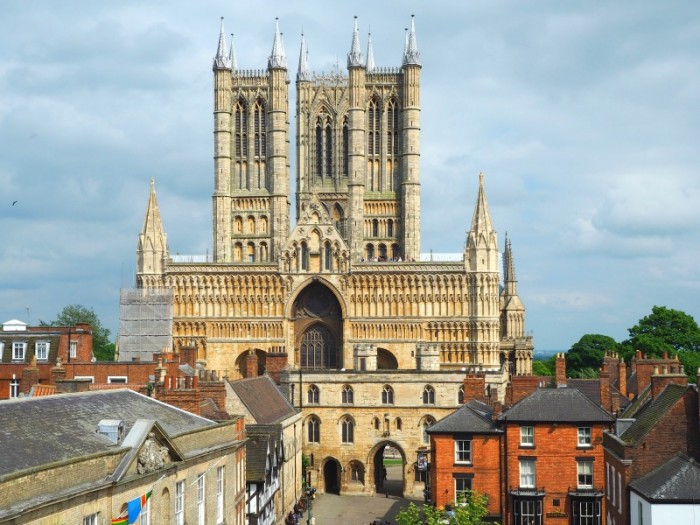 Incidentally, I nearly went to university in Lincoln… But then I found out the ratio of girls to boys was 5:1 and decided against it. In the end I went to university in Nottingham, Robin Hood's hood and as it's relatively close to Lincoln, I hopped on a train for a trip down Memory Lane. Me and my uni mate Saz, relived the good old days in all the good old places. I'm a bit of a princess and when I go away, accommodation can make or break my travel experience. I'm pleased to report that the St James Hotel made our trip, ticked all our boxes, and we slept like babies. The sleep spray was magic, as is that quote. Martin knows what's what.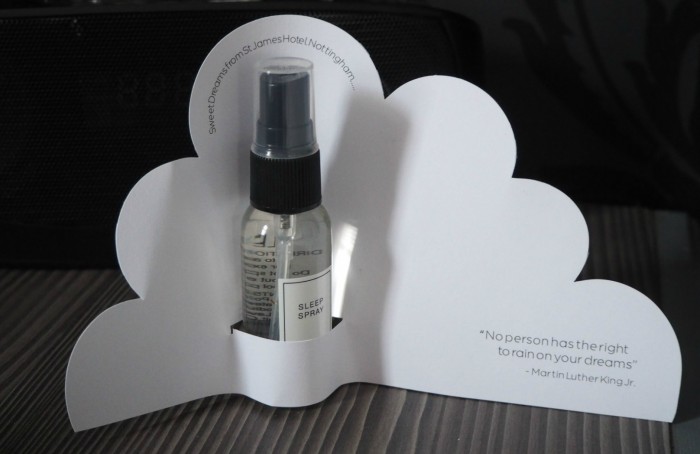 Every year, I get to hang out with my mum full time for about two weeks, and every year as I'm about to leave, like literally as I'm getting in the cab, we start flapping because we didn't get a photo together. Not one. This year was no exception. So this year, like every other year, we had to ask the taxi driver to moonlight as a photographer. I have quite a collection of these family photos of me, my mum and Calvin in this exact same spot. I hope I get to have many more in the years to come. This is "2016."(Just between you, me and the interwebs, I'm hoping to add David to the portrait next year. Just sayin'.) And yes, that is a scarf I am wearing in summer!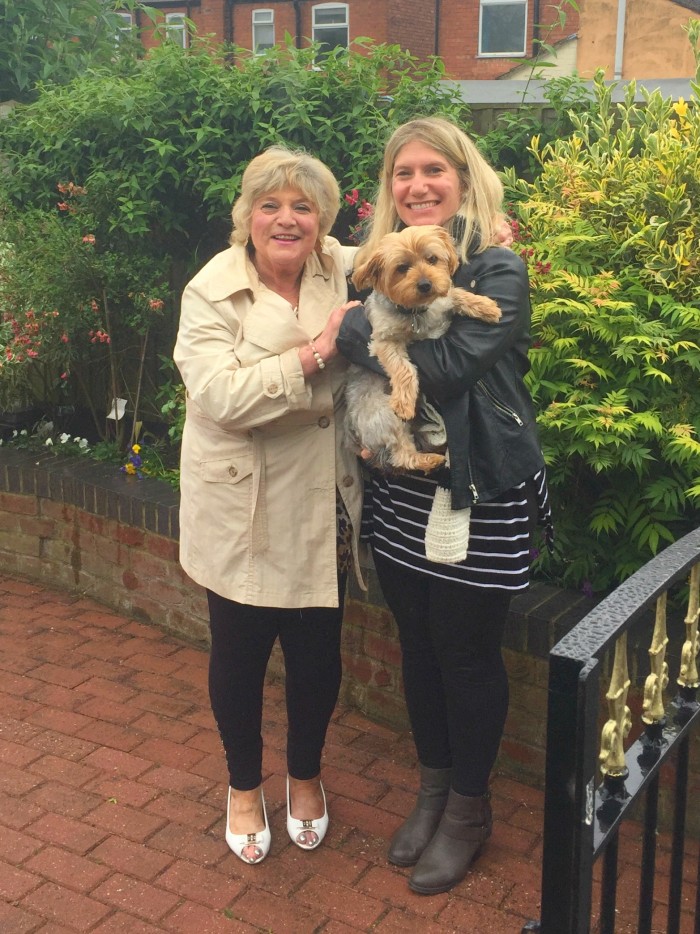 Then it was off to London, where it was a festival of friends. I spent a couple of nights with my friends Beverley and Joan. We had a champagne high tea at Searcys Champagne Bar at Westfield, Stratford. Incidentally, if you're ever in Stratford and in need of some liquid refreshment after your retail therapy head to the bar at the top of the Holiday Inn and check out the views on the outside deck. Summer was pretending to be winter the day we were there, but it tasted like summer even if it didn't look like it.  Apparently, Prosecco has become so popular that apparently there could be a world shortage. Perish the thought! I'll drink my Prosecco now and worry about it later!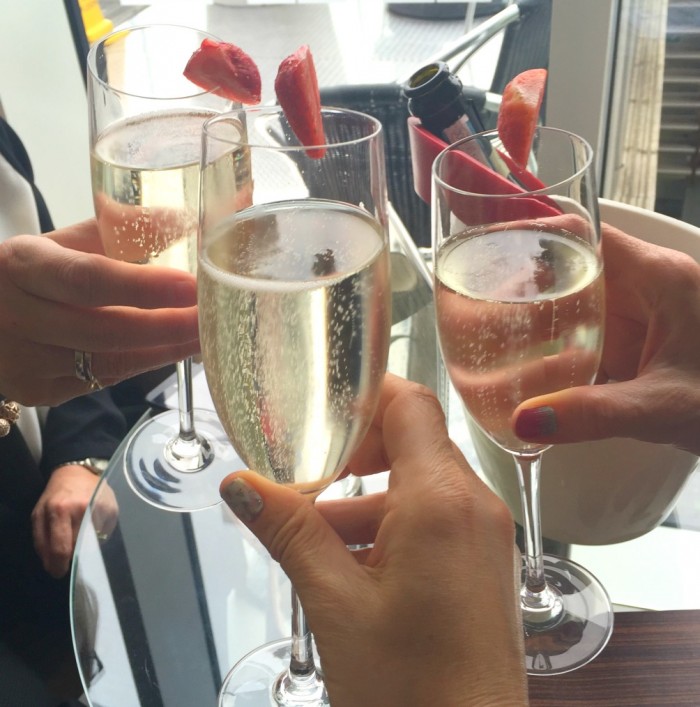 Now you may not know this, but everyone who knows me from birth to 16 calls me Mandy (except my Uncle David who calls me Samantha.) My friends, my teachers, my family call me Mandy. It can be a bit confusing sometimes, but nothing sounds weirder than a Mandy friend calling me Sam or a Sam friend calling me Mandy. Anyway, I had a whole Mandy day in London, afternoon tea at Fortnum and Mason with my oldest school friend, Sam (confusing much?!)
Tea at Fortnum's is one of my favourite things evah, especially when it's with one of my favourite people evah. We were pretty excited about our take away cake and get a load of our matching jackets. It seems that not only are we both Sam but neither of us can resist a Primark bargain. I also got to see my old mate Jazz, she's not old but she's my oldest friend in terms of time, because we've been chewing the fat since we were three years old. I even got to see cousin Lucy, she of the flapjack fame.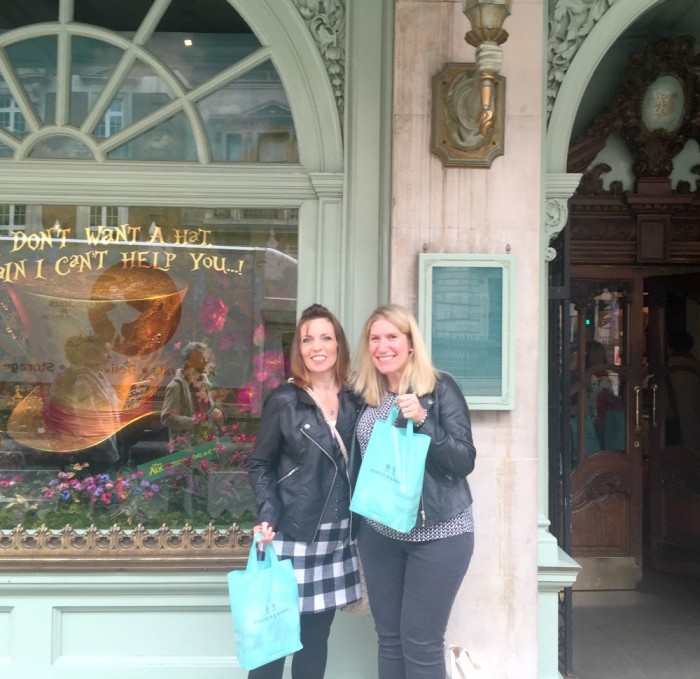 After staying a couple of days at my lovely friends' Hev and Rich, we all left the city and escaped to the country to our friend Dharish's, you know, she of the famous chicken curry fame. Good news… I came home with a heap more of Dharish's recipes. Watch this space! She and her hubby live in a converted barn and it is just dreamy. It's like staying in a really fancy hotel, but better because it's full of your friends. The barn is so big, it has it's own signpost in the village and I almost smashed my 10,000 steps just by taking the guided tour. This is  just the lobby.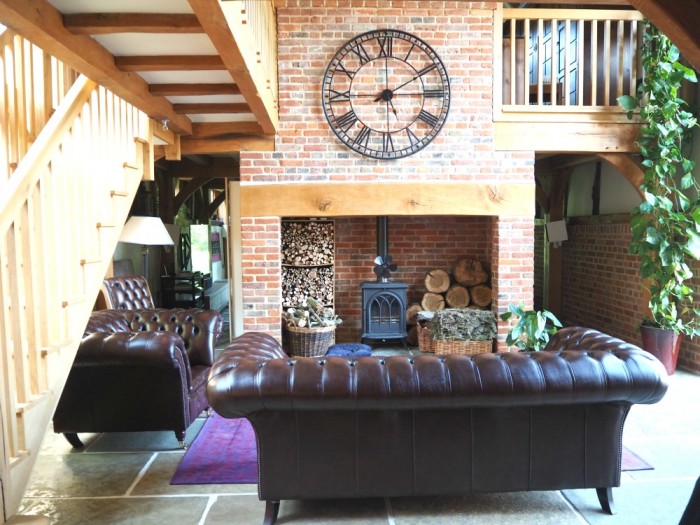 Outside things are just as dreamy. At the neighbouring farm, there are camera shy sheep, an elusive goat called Cino, (as in Cappu) and a horsey who clearly did not want to be identified in this picture.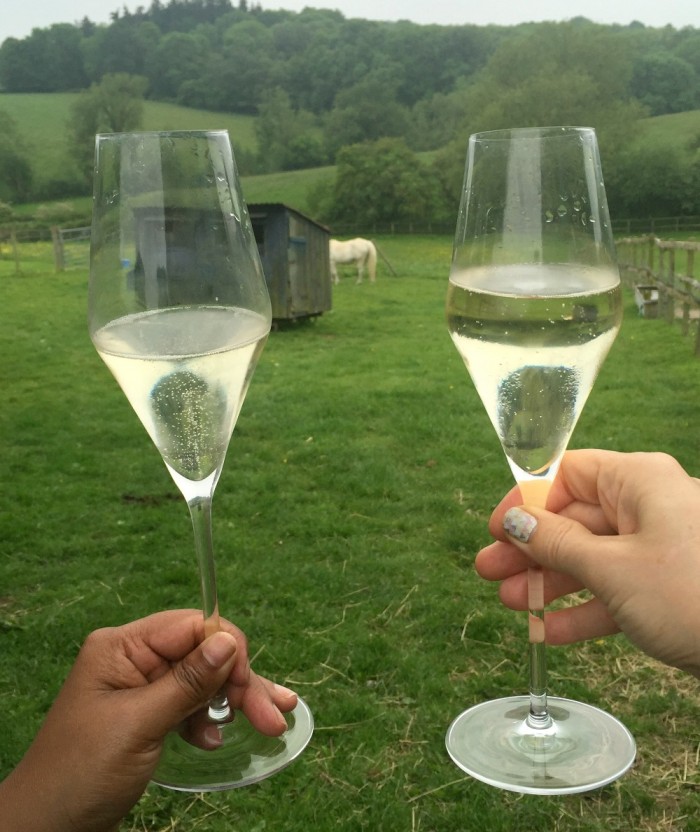 And then, just like that, it was all over red rover and I had to come wee, wee, wee all the way home. The flight home was all about the number 3. Three sleeping pills (only teeny weeny ones,) 3 seats to myself (result!) and the third viewing of Eddie the Eagle. I do love a happy ending, don't you?!
Now remember friends, the fun of the photography circle doesn't stop here. Do pop on over and  say howdee to Shannon.  Be sure to check out her fab photos, and then follow the circle to meet all the other fantastic photographers and see what they've been snapping. Enjoy all the photo fun!
Are you known by any other name? Have you contributed to the world Prosecco shortage? Which do you prefer a stay in the city or escape to the country? Do you get in your family photos?