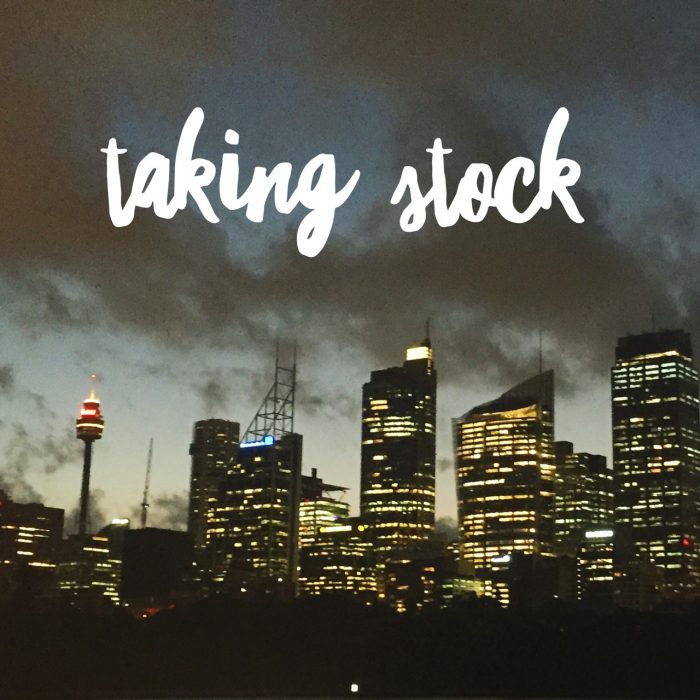 It seems like I was only watching the NYE fireworks five minutes ago, and now it's February Eve! How did that happen? January has been fast and mostly fabulous so let's take stock  just like Pip did.
Making: All things halloumi. These stuffed capsicums have been on high rotation.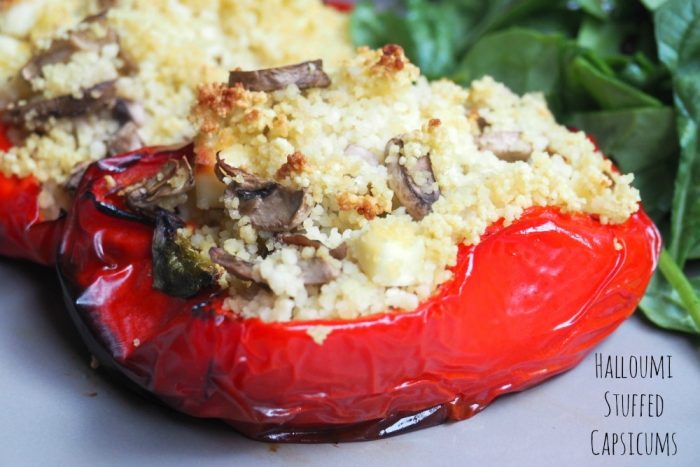 Eating: Yes, you guessed it, halloumi! And salad. Just give me all the greens!
Baking: All things lamington. My kitchen has turned into a lamington lab. I can't wait to cross off lamington making on my list of 101 things to do in 1001 days V.2
Drinking: L'Emporio Coffee and channelling my inner Italian. The pods are Nespresso compatible, recyclable and make the long journey from Lake Como in Italy direct to the door (via Melbourne.) What's not to love?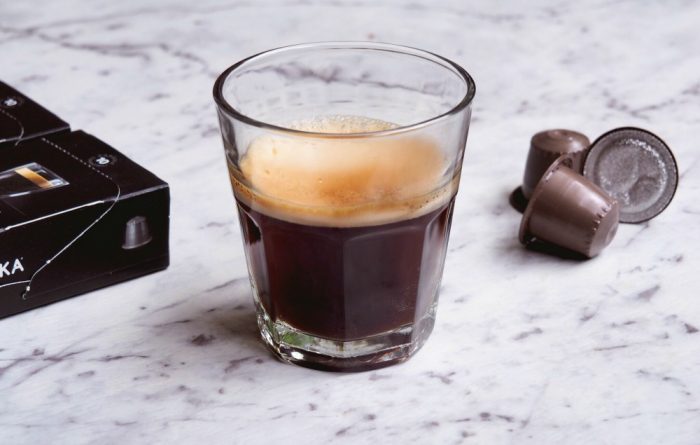 Deciding: Which L'Emporio coffee pod I like the best but I can't decide. I love them all. My Italian neighbour has also given them her Italian seal of approval. High praise indeed.
Snacking: On carrot sticks. I've been on a 30 day candy ban.
Reading: So many books! First up was Summer at Little Beach Street Bakery, followed by Truly, Madly, Guilty by Liane Moriarty and am currently enjoying Zoe Foster's The Wrong Girl.
Remembering: What a terrific time we had in Tasmania. I can't wait to go back, if only to have one of Lady Hester's Sourdough Doughnuts. These are the stuff doughnut dreams are made of.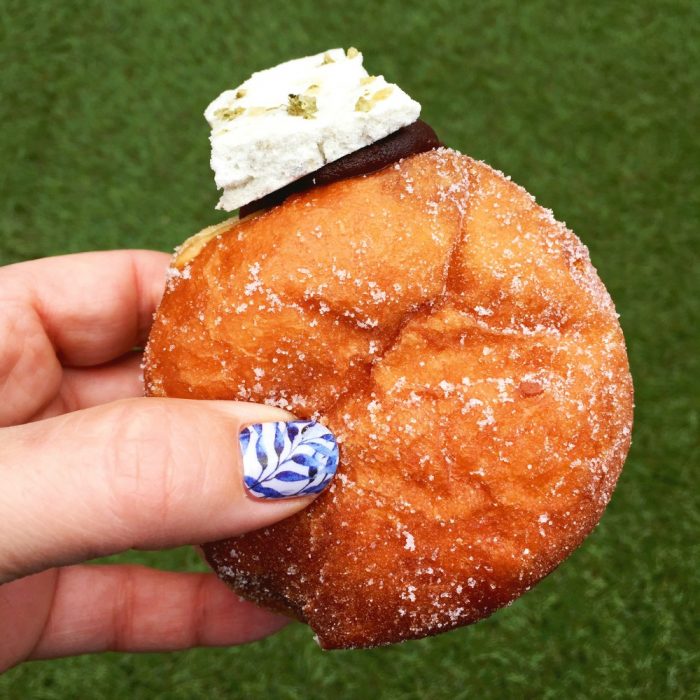 Joining: Fat Mum Slim's Good Life Gang – it's full of peeps who want to make 2017 their best year yet and it's a totes motivating place to hang out.
Starting: My next 101 things in 1001 days list is well under way. So far so good. I've already been able to tick a few things off the list!
Finishing: My first Try Something New for 30 Days challenge of 2017. This month I've walked 10,000 steps every day and given up candy. High five to me!
Coveting: Candy. It's been 30 days after all.
Thinking: What to do for my next Try Something New for 30 Days challenge. I was meant to inspire my students with a lesson based on Matt Cutts' TED talk but I accidentally inspired myself!
Running: Round Tassie in the Cadbury 10k. So much fun (apart from the hilly bits.) Meeting Freddo Frog was a highlight.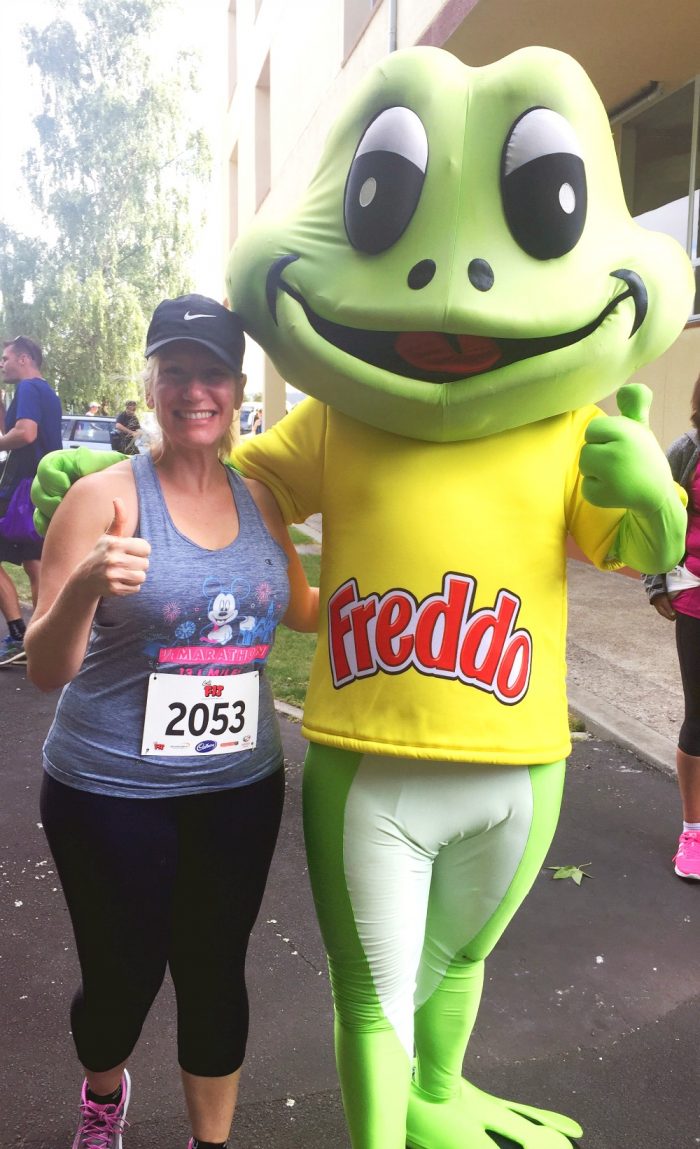 Discovering: How much I love my cake pop maker.
Deciding: Whether to enter the Meet Me in the Middle 10k 
Wearing: My new Tsonga sandals. Hands down (or should I say feet down) the most comfortable shoes I've ever owned. As you can see, my feet are very functional, but they're never going to win any beauty contests!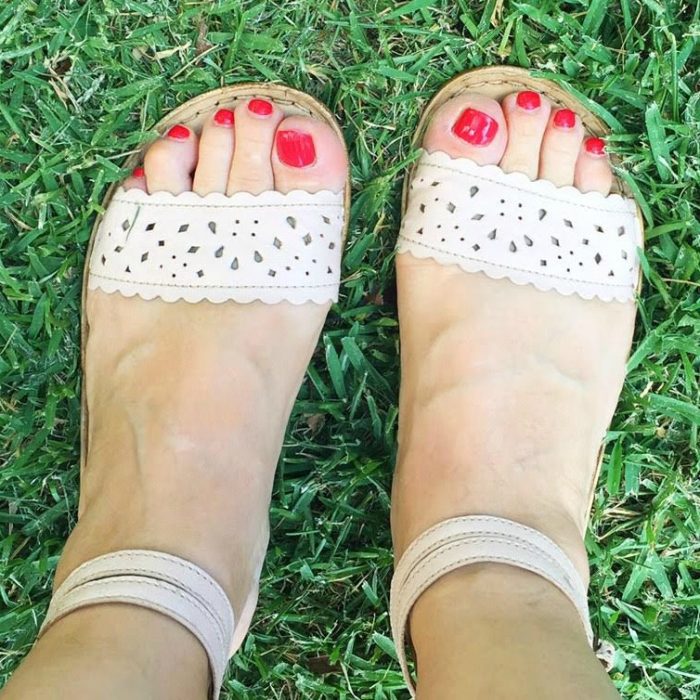 Buying: Another pair of  Tsonga sandals because I loved the other pair so much.
Wondering: If habits really are formed after completing a task for 21 days in a row. What do you think, fact or fiction?
Opening: Lots of love bombs from the FMS Gift Exchange. I'm so lucky!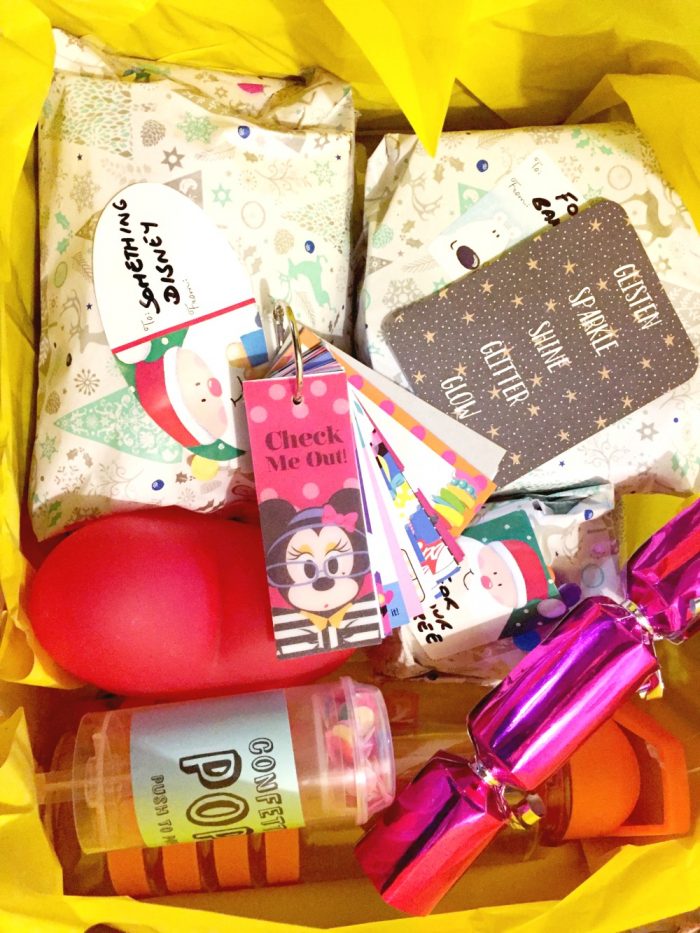 Admiring: Barack and Michele Obama. They're just first grade human beings.
Cringing: At that inauguration.
Listening: To The Minimalists podcast. Josh and Ryan are my new heroes. Their podcast has changed my life.
Liking: My new wallpaper from The Minimalists. Words to live by indeed.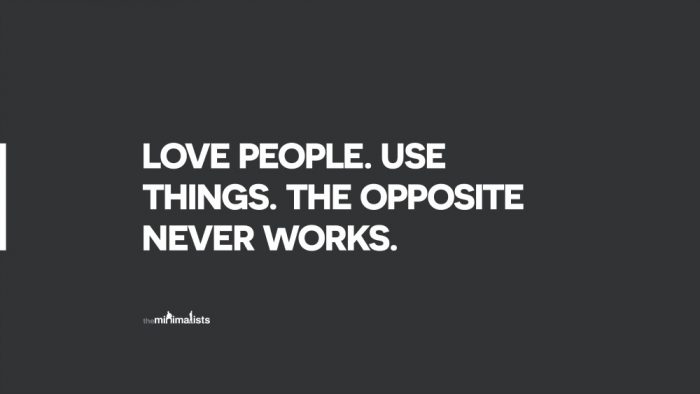 Disliking: How hot it's been. I am a human sweat ball.
Feeling: Hot. And sweaty. But mostly sweaty.
Seeing: Aladdin. I had to see it one more time before the magic carpet flew right out of town.
Loving: Summer nights at the outdoor cinema.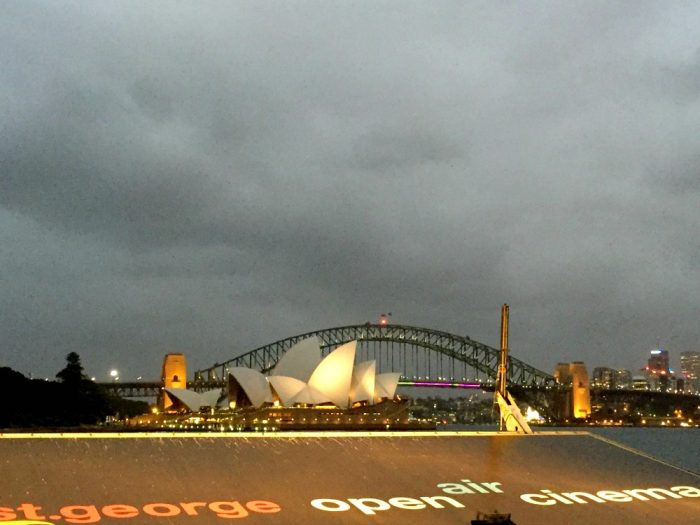 Needing: To lose weight. About 20kg to be precise. Eeeep!
Knowing: That this losing weight lark is not going to be a quick fix. I'm in it for the long haul.
Learning: To ride a bike with Bikewise. That's me on two wheels, for realz!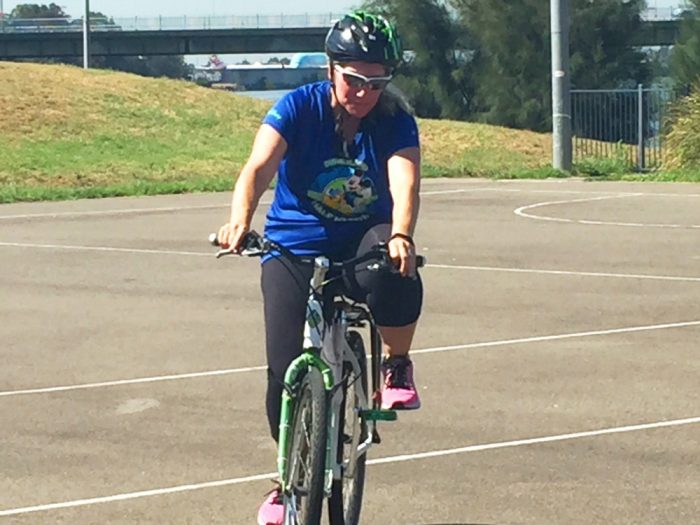 Trying: Not to fall off.
Marvelling: At the Big Things we saw on our day out to the Hunter. The Big Frilled Neck Lizard certainly lived up to his name.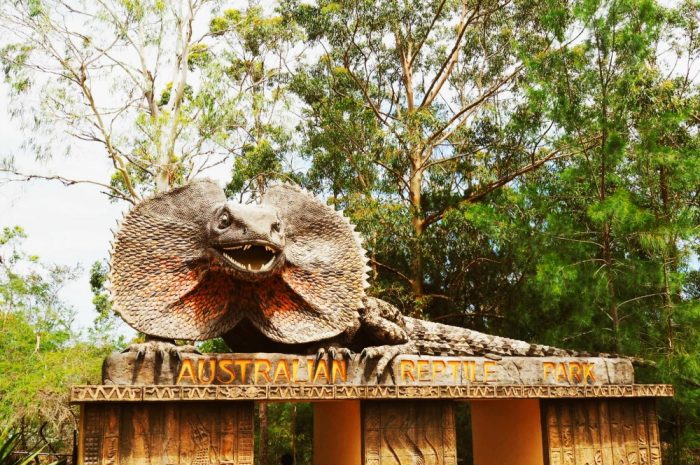 Sending: My mum healing vibes. She's still in hospital. (Feel free to send her some too. There's no such thing as too many.)
Hoping: My mum gets out of hospital soon because the sooner she gets out, the sooner I can go home and hug her.
Waiting: To book flights to the mother country. I'm on a permanent state of standby.
Missing: My mum.
Wishing: I could teleport. It's times like this I wish Australia wasn't quite so far away.
Meeting: Beth from Almost Posh and sharing our love of cocktails and dumplings. We were so busy catching up, consuming cocktails and devouring dumplings, that we forgot to take a proper pic so this bus selfie had to suffice!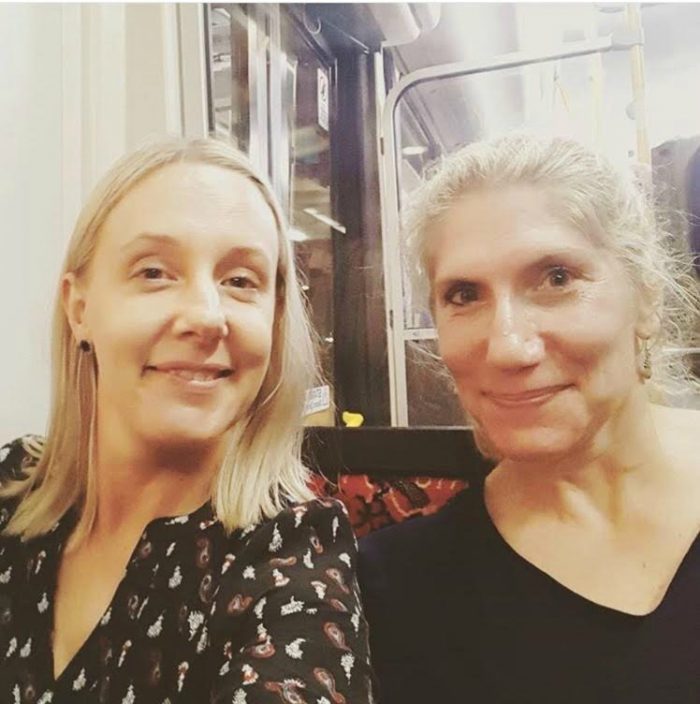 Watching: Jane the Virgin. B E S T! I am totally addicted.
Looking forward to: Our 10 year anniversary on the 10th February.
So tell me are you a fan of halloumi? Have you listened to the Minimalists? What are you watching/reading? Are you a caffiend too? Have you tried something new for 30 days? What was your January highlight? Tell me all the things!
Linking up with Kylie for IBOT
* Some of the links in this post are affiliate links. If you click to buy the item, I make a little commission but you don't pay any extra.