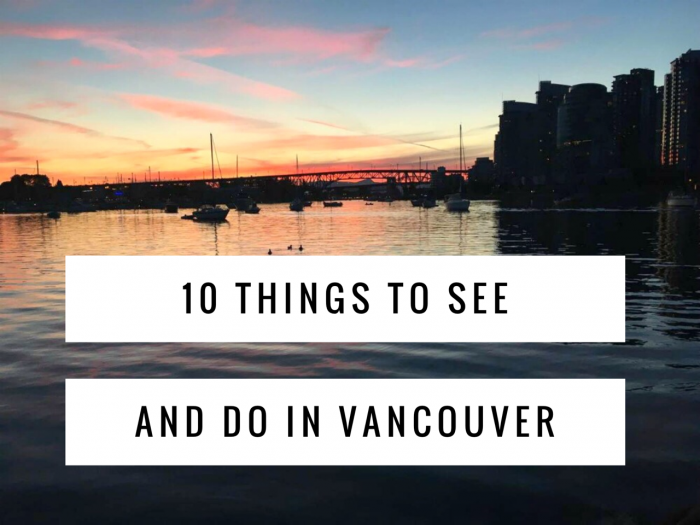 photo credit: Lee Aye
I have always wanted to visit Vancouver and I am pleased to report that our visit there did not disappoint. For starters, Canadians in general, and Vancouverians (is that even a word?) in particular, are some of the friendliest people on the planet. Then there's the delicious food and drink which I wrote about here, a plethora of things to do for all ages and all interests, and the scenery trifecta; water, mountains and forests. Vancouver is stunning to look at, that's for sure, but there's so much more to the city than meets the eye. Here are ten things to see and do that you won't want to miss.
1. Granville Island and Granville Market
Granville Market is legendary and has the most amazing food and produce. It's a foodies delight!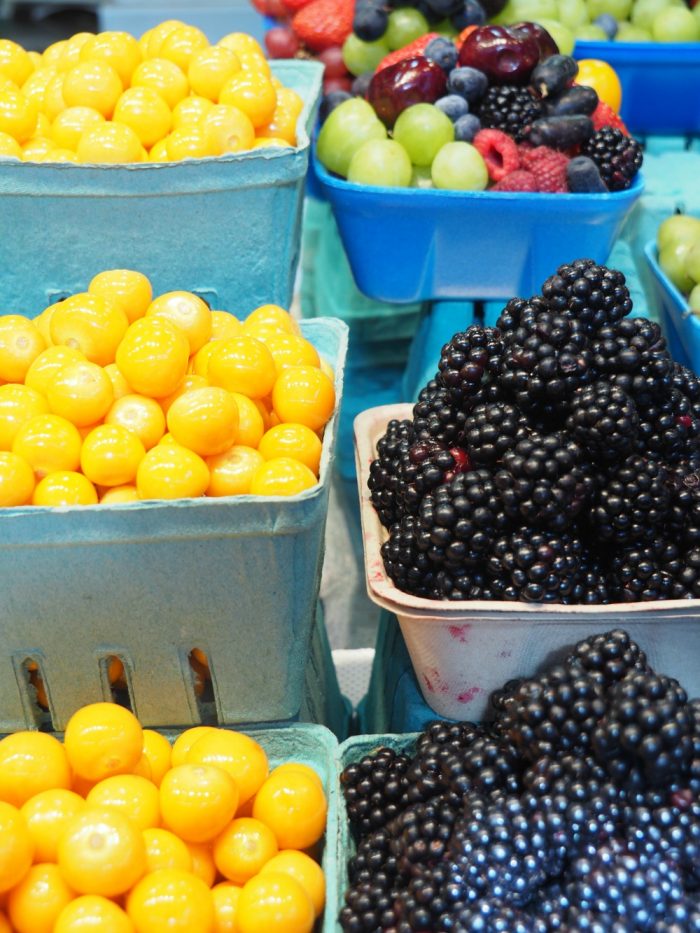 Don't leave town without a visit to Lee's Donuts. It's easy to find, just look for the line! Lee's has been producing soft fluffy donuts at the market for more than 27 years and they're still as popular as ever. They're fresh, light, fluffy and totally delicious and for the record, the donut holes are utterly addictive. Just sayin'! If you're looking for good coffee, head to JJ Bean tucked away in the far corner of the market. It's the original store of this Canadian coffee chain and it's popular with locals and visitors alike.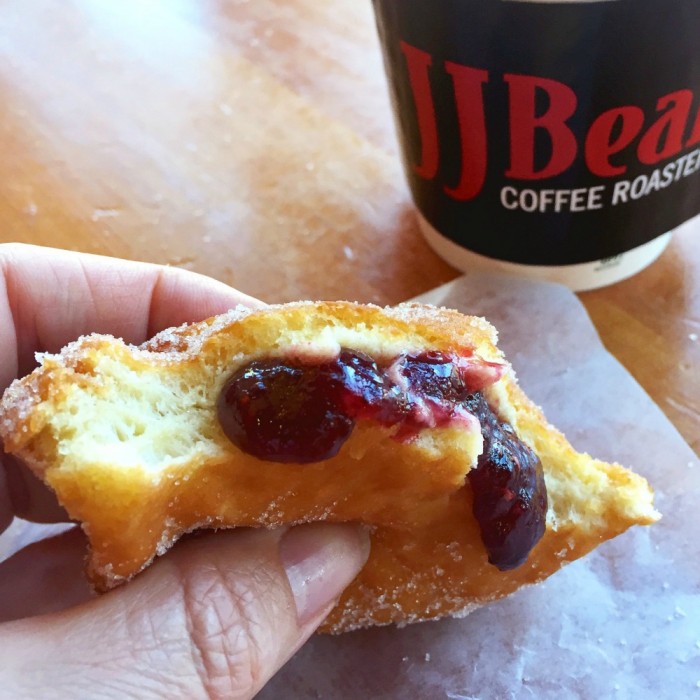 I searched the market high and low for Siegel's because I refused to leave town without trying one of their Montreal style bagels. For the love of bagels, I could not find Siegel's anywhere so stretched my legs and went to their 24 hour store at Kitsilano instead. (If you don't mind a walk, you should totally go, it's BAGEL HEAVEN!) On our return to the market (for more donuts) I saw Siegel's right in front of my nose. I don't know how I missed it, it's the place with the enormo-queue!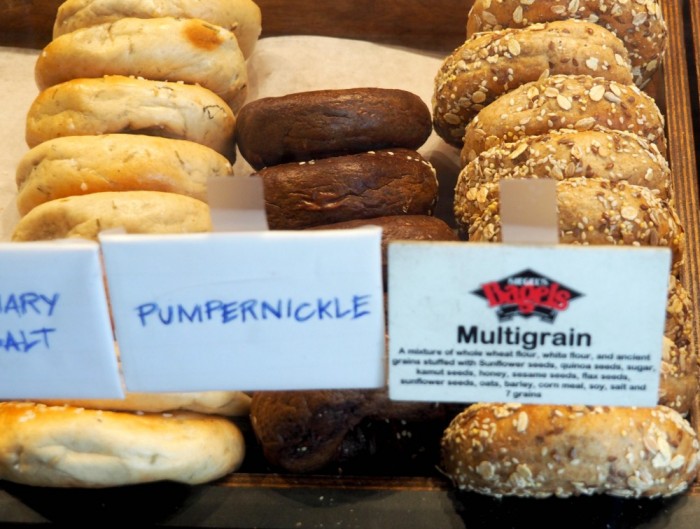 If you're looking for lunch, take a pleasant stroll along the seawall and head to Go Fish. You'll have to line up with the hungry hoardes but it will be worth it  for some of the best fish and chips in town. Don't miss the fish tacones, the Go Fish take on the taco, with a choice of either tuna or salmon, which are great value at 5 bucks a pop. It really is lunch with a view!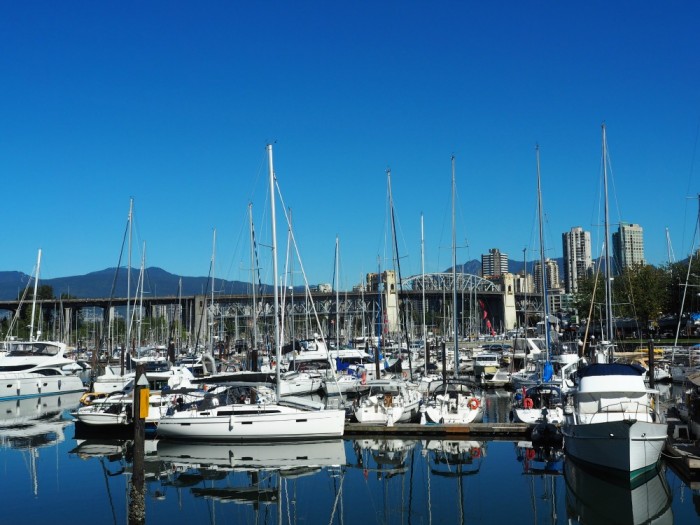 There's so much more on the island than just the market. There's also a kids market with games for the kids to enjoy, there's unusual shops, galleries, theatres, studios, restaurants and cafes and if the weather is fine, you can walk along the sea wall all the way to Kitsilano Beach.
The Granville Island ferries are as iconic as the island itself. These tiny little boats will transport you to and from the island ($5.50 return), and to other stops besides. If you have time, you can get an all day ticket ($15) which is a great way to see the city from the water.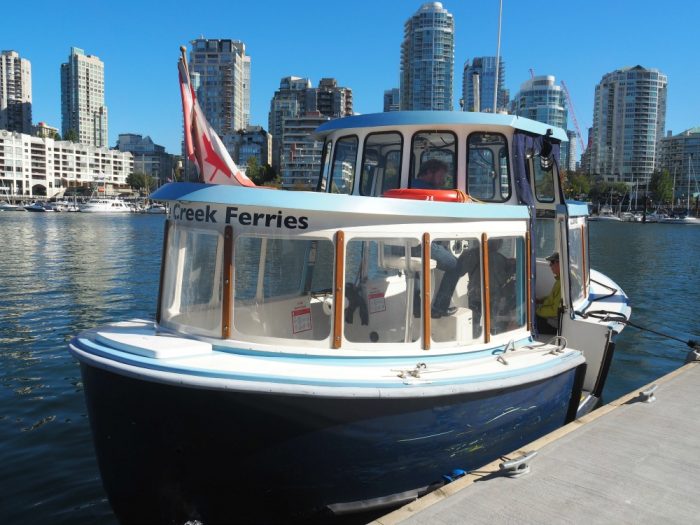 2. Kitsilano Beach
Kitsilano Beach  or "Kits" to the locals is one of Vancouver's most popular beaches. It has beach volleyball, basketball and tennis courts, a children's playground, a restaurant, a yacht club and what is considered to be the longest swimming pool in Canada with wrap around views of the harbour, no less!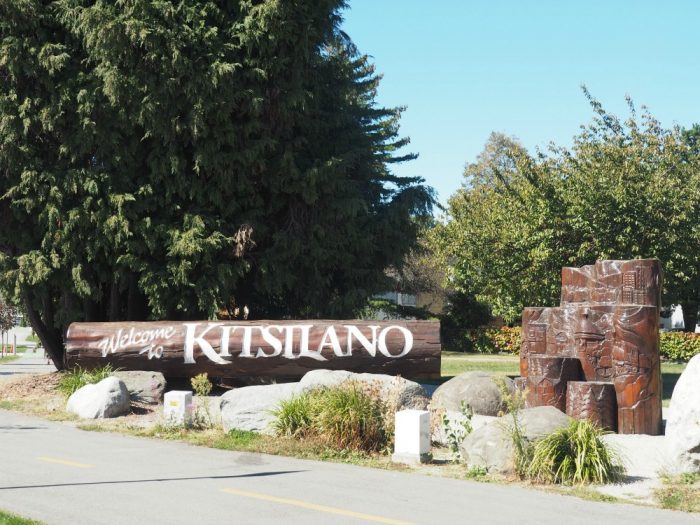 3. Get a bird's eye view at Fly Over Canada Canada Place
This breathtaking movie screen simulator makes you feel like, yes, you've guessed it, flying over Canada. Basically, you strap yourself in to a flying chair, and with your legs a-dangling, you "soar" over Canada from coast to coast with some value added special effects. The eight minute ride will set you back $21.95 for adults and $14.95 for children.
4. Visit the Vancouver Art Gallery 750 Hornby Street
With 11,000 artworks, this is the largest gallery in western Canada and includes more than 200 major works by Emily Carr, the Group of Seven, Jeff Wall, Harry Callahan and Marc Chagall. It also houses some blockbuster international exhibits like Picasso and his muses. Entrance is by donation only on Tuesday evenings from 5pm but arrive early unless you are a fan of long queues.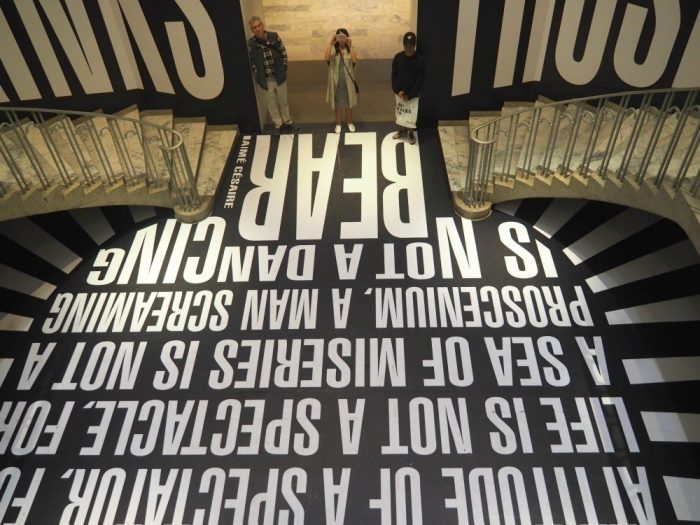 5. Walk, run or ride around Stanley Park
A visit to Vancouver's first, largest and most loved urban park is a must-do. Don't miss a run, walk or cycle around the 9km seawall which is fringed by the 400 hectare, 150,000 tree filled temperate rainforest. It's a wonderful way to enjoy the views of the mountains, water and sky. It's Mother Nature's eye candy at it's finest. Hiring a bike is easy, just make sure you ride it the right way, there's one direction riding!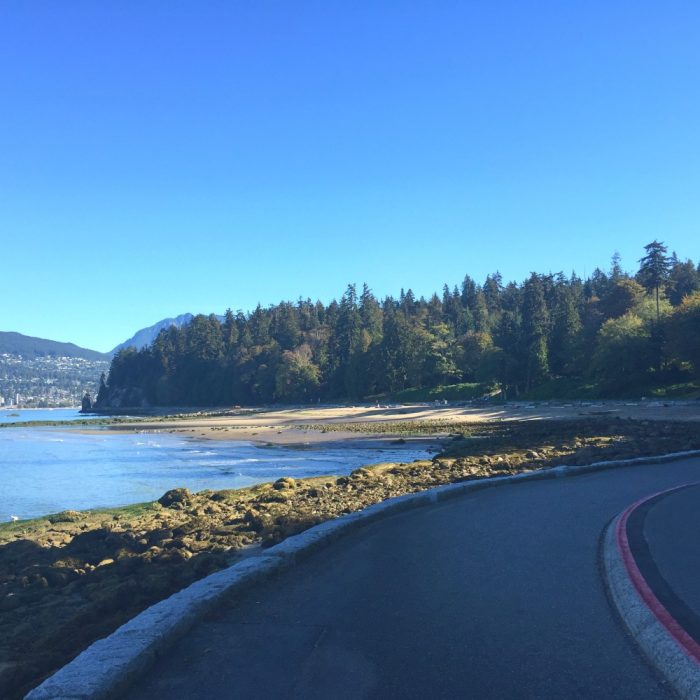 6. Drink your way around Vancouver's craft breweries on a brewery crawl
Vancouver has a hop-pening craft brewery scene with new breweries hopping, oops, I mean popping up all the time. Craft breweries are often clustered together, make them ideal for brewery hopping. See what I did there? This map is a great place to start.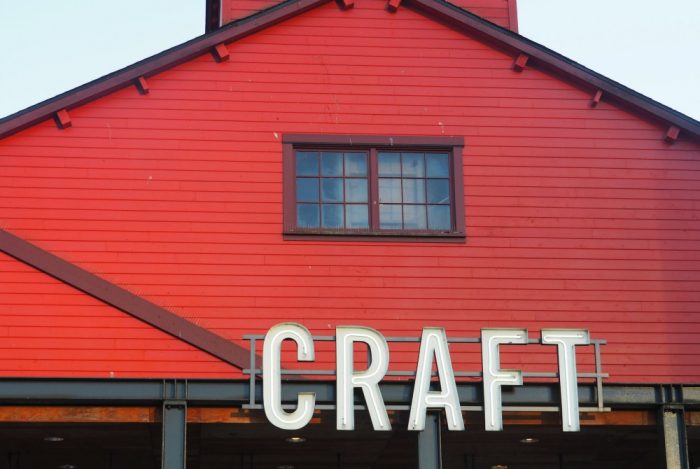 7. Go to  Grouse Mountain
If you're short on time, and you want to see a bear, Grouse Mountain is the place to go, unless of course, it's winter when the resident bears, Coola and Grinder will be hibernating! It's hard to imagine the mountain in winter covered in snow, but it's a winter sports enthusiast's dream.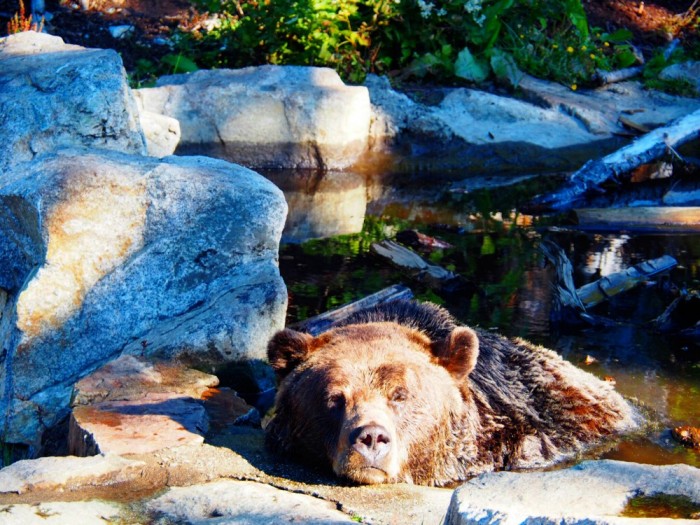 In spring and summer there is just so much to do up the mountain, including mountain disc golf, guided hikes, informational talks (don't miss the one about the bears) and shows – you can easily spend the whole day here. Whatever you do, don't leave the mountain without catching the Lumberjack Show, it's as hilarious as it is quintessentially Canadian.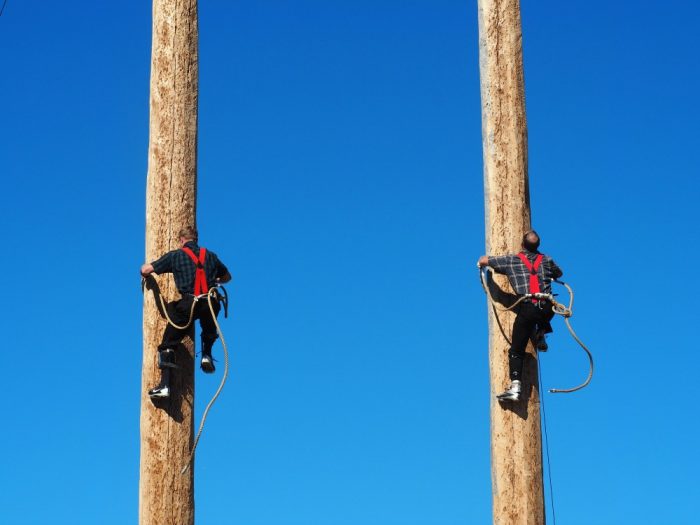 There are free shuttles to and from downtown and thanks to the trusty bus driver, the ride there is as entertaining as it is scenic. You can take the cable car to the top of the mountain which takes about 8 minutes and offers breathtaking views of Vancouver and beyond or if you're feeling very energetic, you can attempt the Grouse Grind AKA "Mother Nature's Stairmaster" and climb the 2, 830 stairs to the top. (Note you can only climb up and have to pay $10 to take the Skyride down.)
There are a range of tickets available that vary in price depending on how adventurous you want to be. If you're in need of caffeine, wait until you get to the  mountain top and head to Grouse Grind Coffee Bar for great coffee and totally awesome view.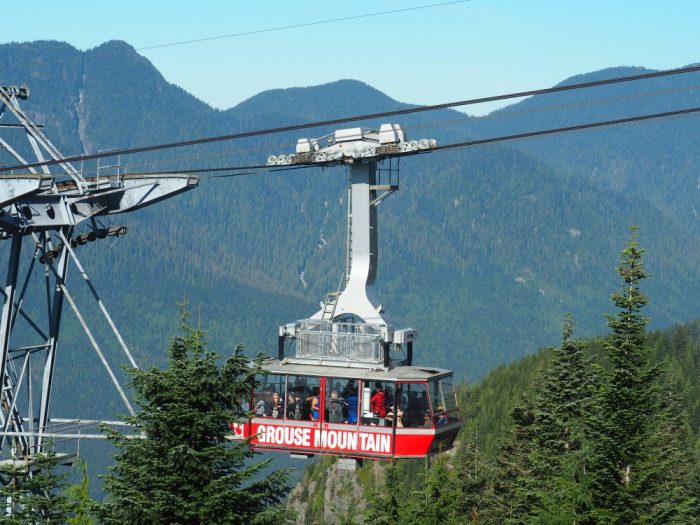 Grouse Mountain is very close to Capilano Suspension Bridge Park and you can easily visit them both in the same day. If you go to the mountain first and you ask the driver nicely, the return shuttle will drop you off at Capilano on it's way into town. That's twice as nice.
8. Bridge hop at Capilano Suspension Bridge Park 3735 Capilano Road
Take a walk on the wild (and wobbly) side over one of the world's longest suspension bridges. However, the 140m long, 70m high bridge is just the start of the Capilano adventure.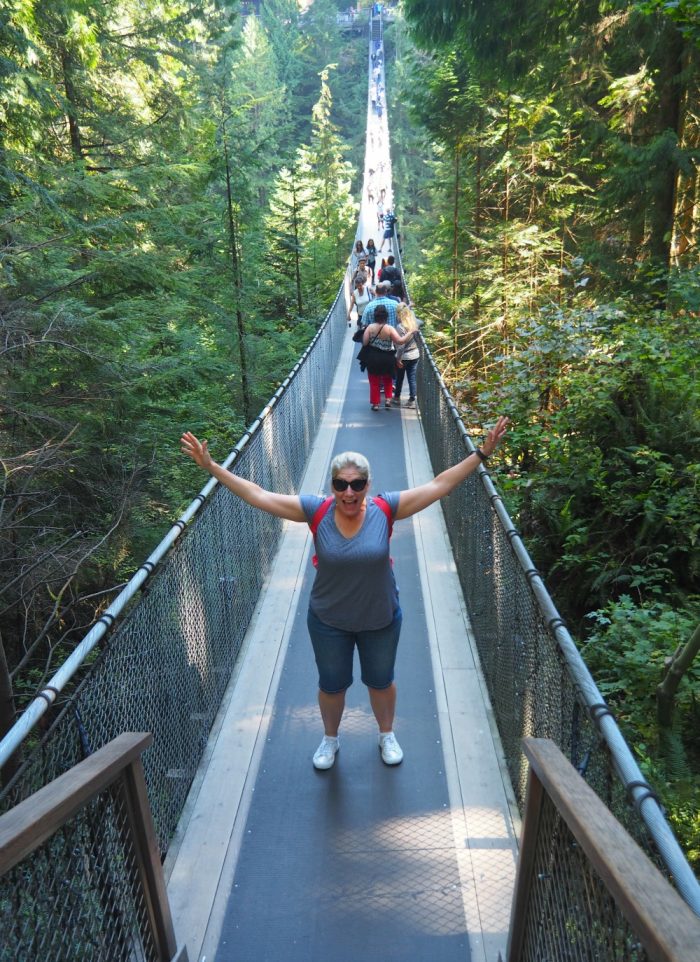 Once you cross the bridge, you'll embark on the Treetops Adventure, an elevated walk through the rainforest canopy across 7 suspended footbridges 30 metres above the forest floor.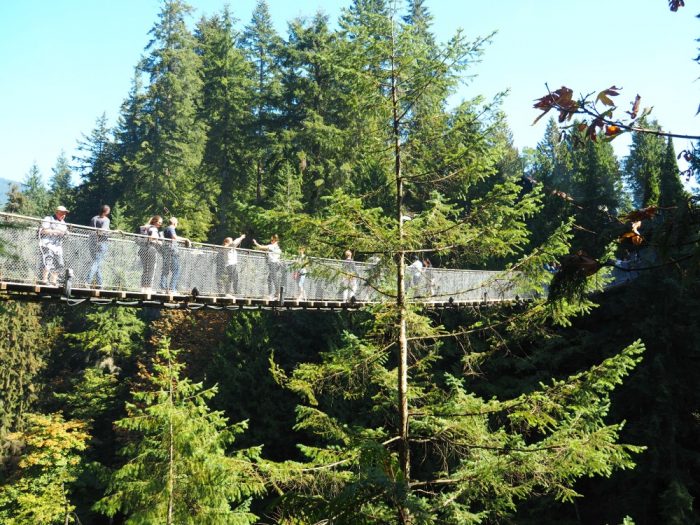 The newest feature of the park is the glass bottomed Cliffwalk which as it's name suggests is a cliff hugging walkway with a maze-like series of narrow cantilevered bridges, stairs and platforms and only 16 anchor points in the cliff supporting the structure, but let's not think about that. There are guided walks and nature tours, heaps of eating and drinking options, free wifi and there's also a year-round free shuttle to and from downtown.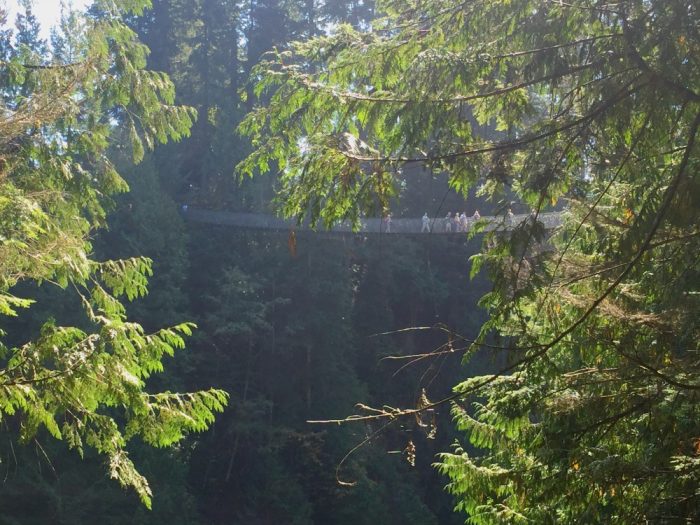 9. Check out the produce at Lonsdale Quay Public Market 123 Carrie Cates Court
If you have the energy, you can add on a visit to the market to your Capilano and/or Grouse Mountain adventure. There's no free shuttle but you can take public bus 236 to/from both attractions.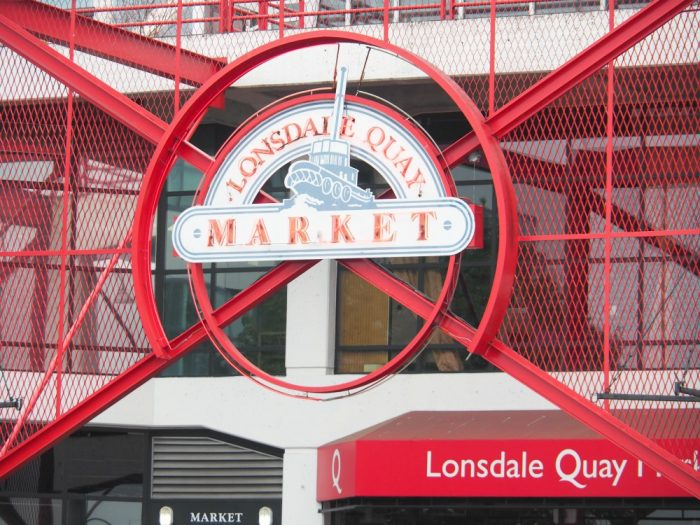 For something a tad different, hop on the Seabus  and enjoy the 12 minute ferry ride over to Lonsdale Quay. The market here isn't nearly as big as Granville Island, but there's fabulous fresh produce, a wide range of speciality shops and a neat little food court, although if you love beer, you might prefer to cross the quay to Tap and Barrel for lunch. Don't forget your camera, because the views of downtown Vancouver from the quay are not to be missed (even on a grey and dismal day.)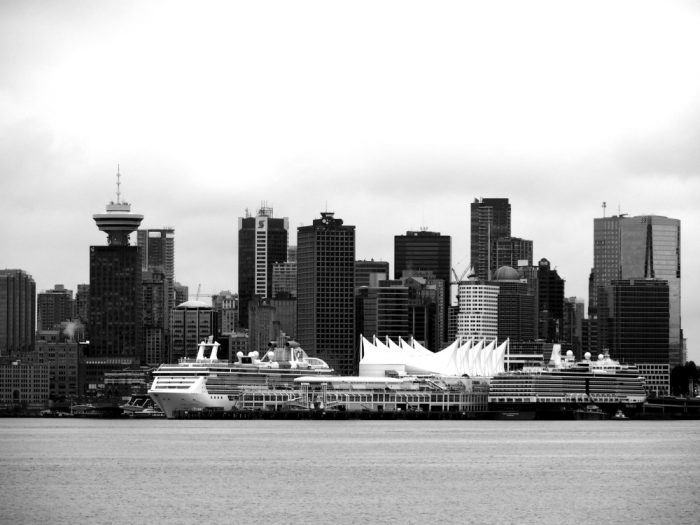 Whistler is a travel destination in itself, but if you're tight for time, a day trip is the way to go. We tripped out with Landsea Tours  and had an action packed day with the most breathtaking scenery, not just at Whistler itself but en route on the Sea to Sky Highway. There are more photo opportunities than you can shake a stick at. Don't forget to snap your shot with the Olympic rings and be sure to take a ride on the Peak to Peak gondola ride. It's epic!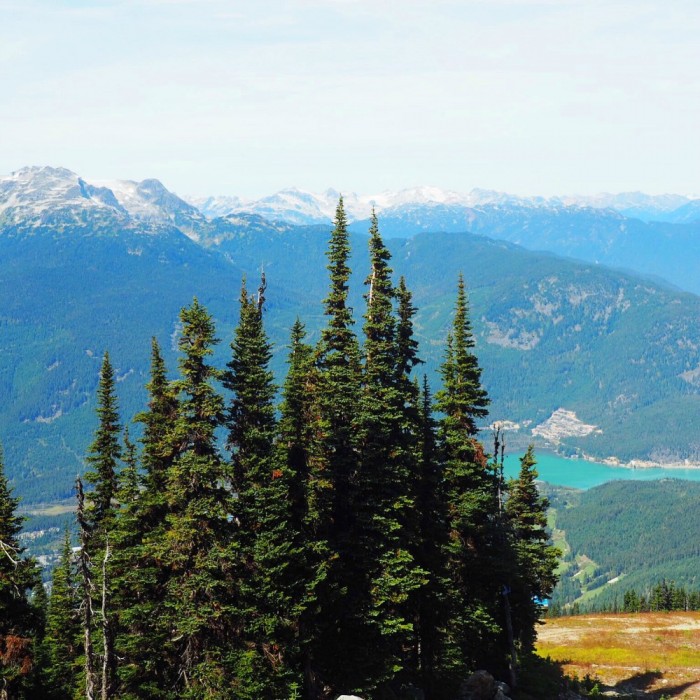 Have you ever been to Vancouver? Got anything else to add to the list? Which of these floats your boat?
This post is not  sponsored in any way. We experienced all of these activities and any costs or fees were independently paid for.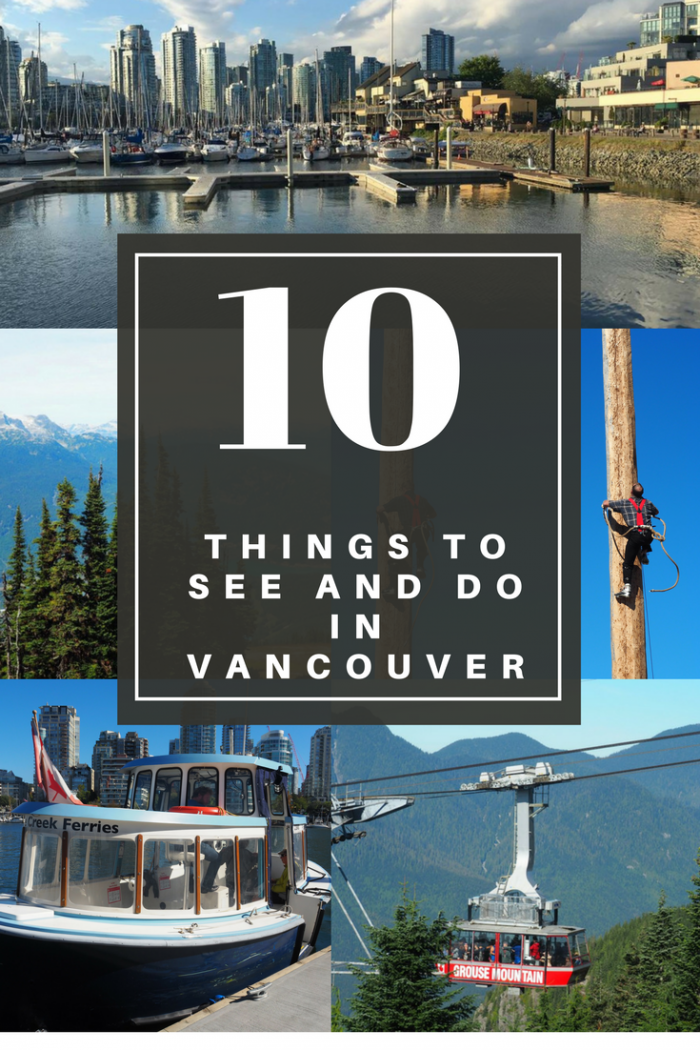 Linking up with Kylie for IBOT and and   Van, Marcella and Lauren  for Wanderful Wednesday