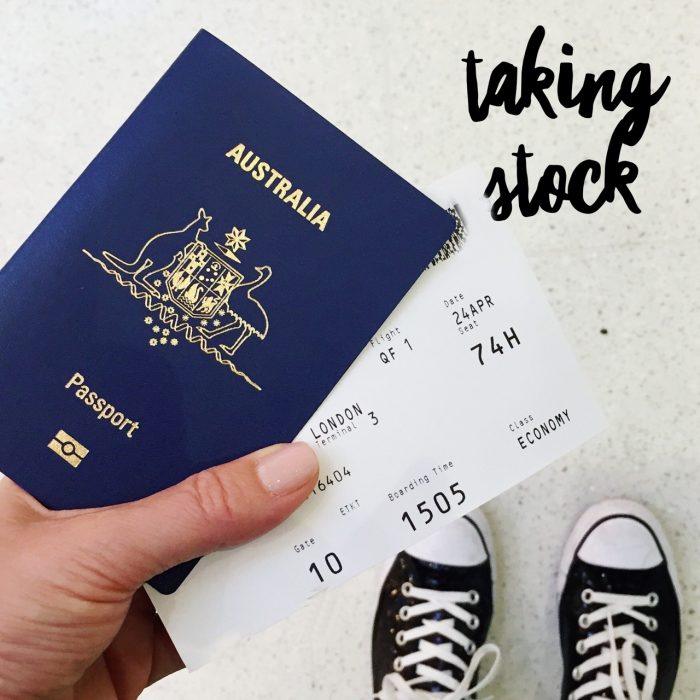 Well, it's been an action packed month where I spent my time in two hemispheres, enjoyed two seasons and didn't enjoy two long haul flights. Now that the end of the month is nigh, let's take stock  like Pip did!
Baking: This Lemon Yoghurt Cake. It's my mum's favourite.
Making: David's god-daughter this Moana birthday cake.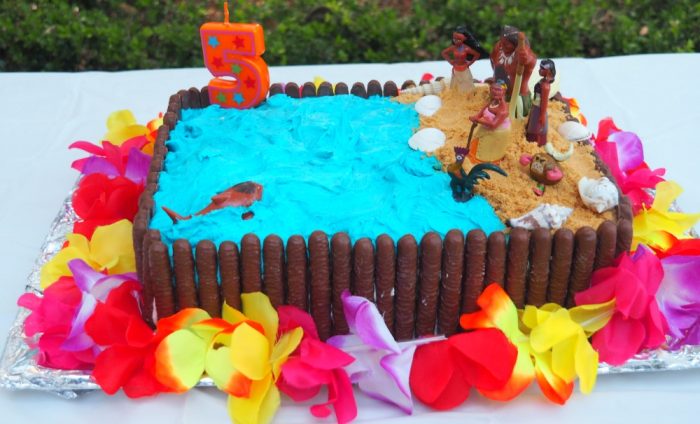 Snacking:  On American Hard Gums. In her wisdom, my mum bought me a kilo of them.
Cooking: Halloumi Stuffed Capsicums. My mum can't get enough of them.
Drinking: Cocktails, bubbles and tea. But not all at the same time.
Eating: The best of British – everything from cooked breakfasts to fish and chips. So much yum and so many calories!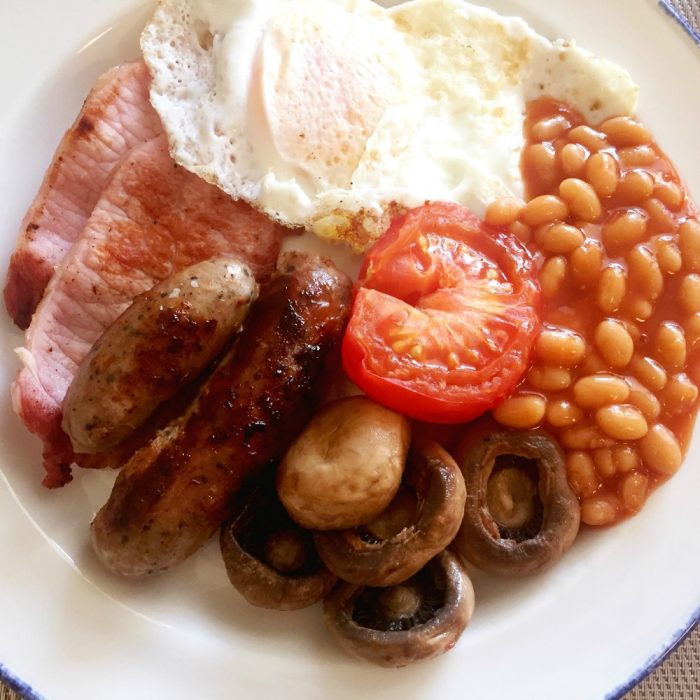 Gaining:  Weight. Here's looking at you cooked breakfasts, fish and chips and American Hard Gums.
Walking: My mum's dog, Calvin and loving it. He's done wonders for my monthly step count.
Coveting: Pretty much everything in the British supermarket. What's your favourite aisle?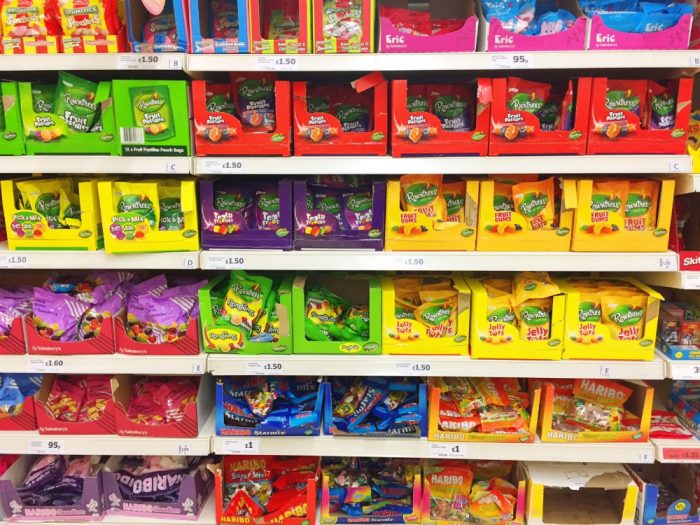 Wondering: Why the temperature in autumn in Sydney is the same as spring in London.
Channelling: My inner Edwardian at Lady Rose's Edwardian Tearooms.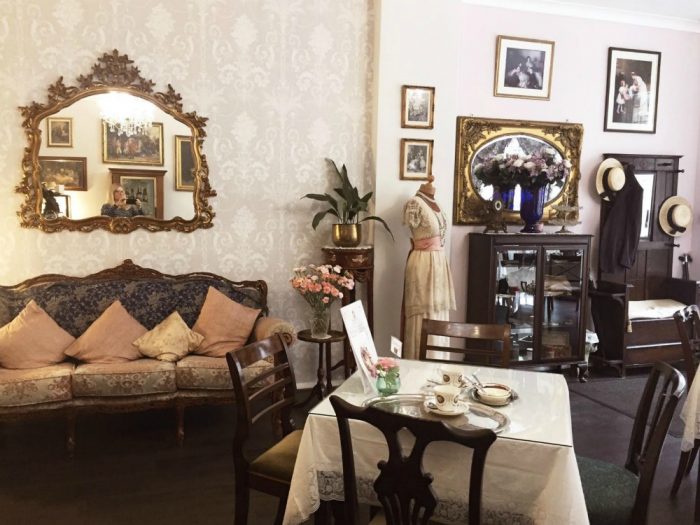 Missing: David when I was in the UK. My friends and family now I'm down under. I can't win!
Marvelling: At the wonders of modern technology. Face Time makes the world feel so much smaller and noise cancelling headphones make flying much more bearable.
Travelling: Over 21,000 miles, on two passports and on planes, on trains and in automobiles.
Dreaming: Of the ever elusive business class upgrade!
Packing: Suitcases with my CCCA (Cute Canine Case Assistant.) Side note – how good are packing cubes?!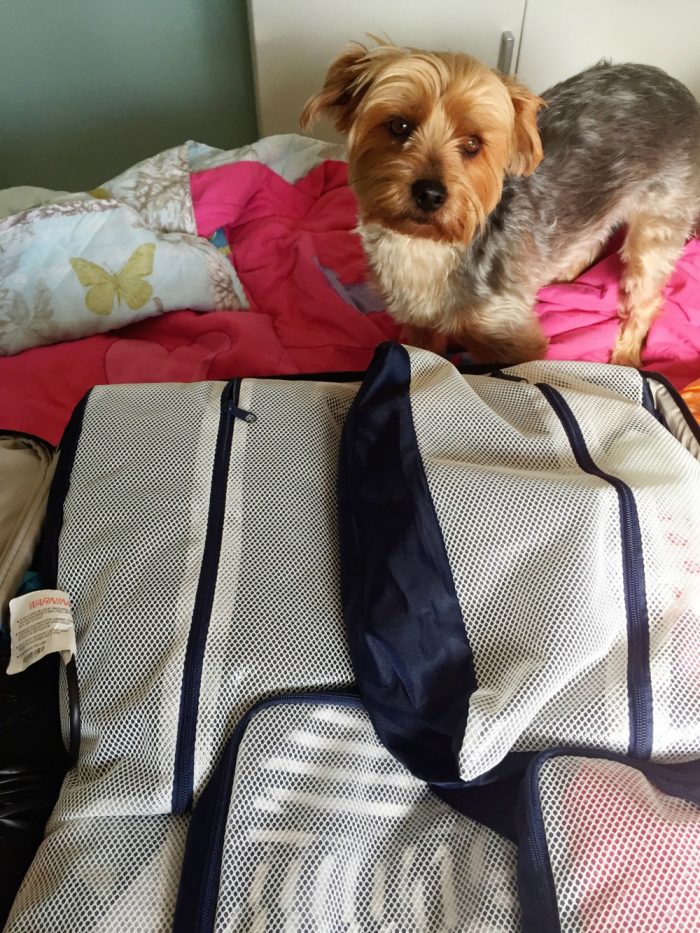 Fighting: Jet lag.
Wanting: To sleep for 100 years but right now, I'd settle for through the night.
Wishing: England wasn't quite so far away.
Buying: All the winter clothes on sale in the UK and bringing home all the bargains.
Sorting: Out my wardrobe. Out with the old (small clothes) and in with the new (bigger clothes). Sigh.
Interviewing: Geoff AKA the Donut King from Bombolini Doughnuts. Starstruck!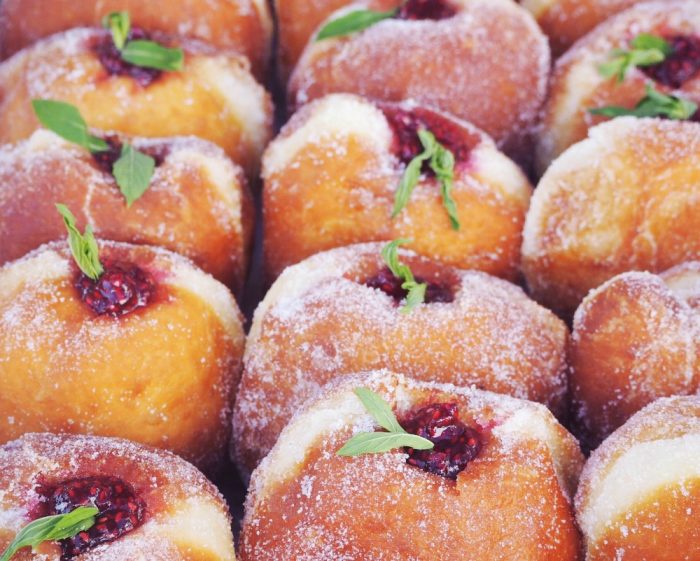 Discovering: The beautiful city of Lincoln… But that's a post for another day.
Enjoying: Quality time with friends and family.
Laughing: So hard my belly hurts.
Knowing: That a true friend is one with whom you can always pick up where you left off, no matter how long it's been.
Matching: Hats and names with my mate Sam. We're all about the matchy matchy,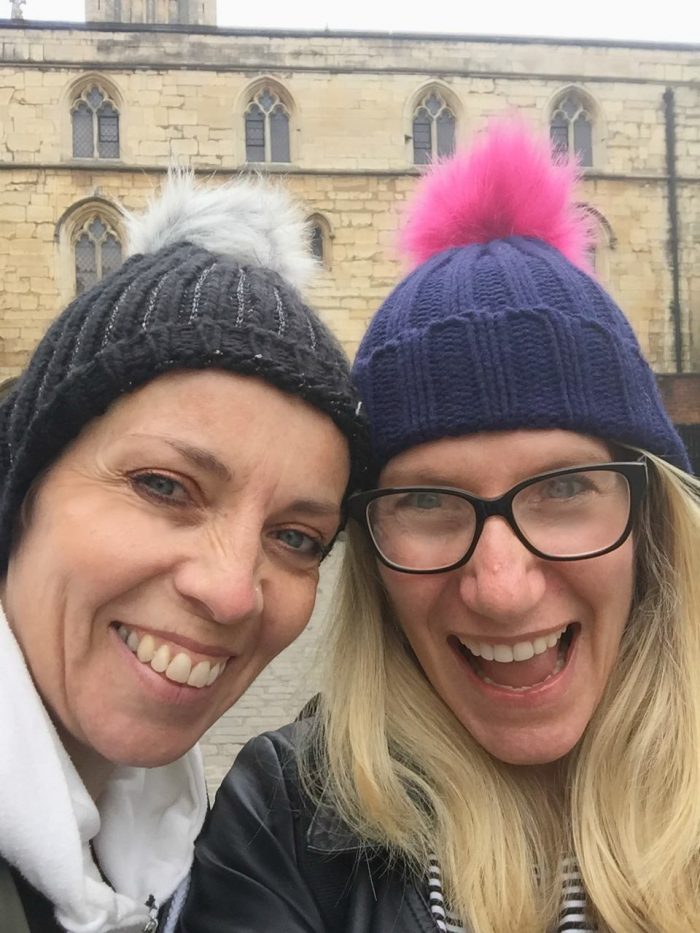 Feeling: Grateful for special times with some special people.
Sharing: Cherry Ripes and Caramello Koalas with family and friends. The UK crowd goes wild for them.
Staying: Here, there and everywhere. But only the Doubletree Lincoln made me a dubious swan out of towels.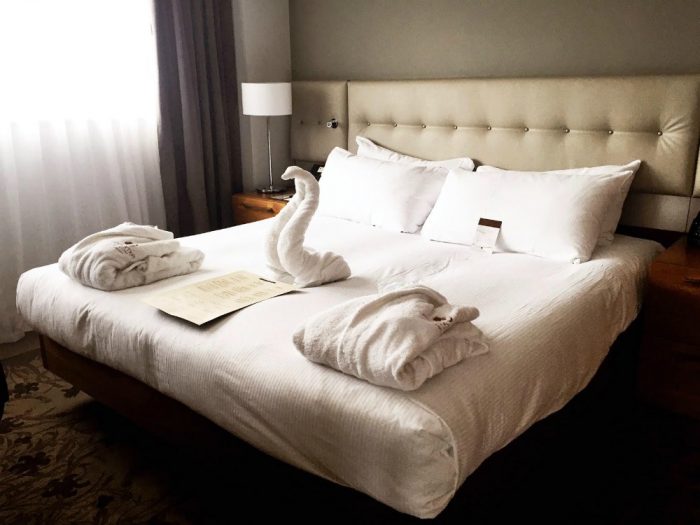 Getting: Reacquainted with my Thermomix, I missed it so!
Inheriting: All my mum's Mary Berry books. No wonder my suitcase weighed so much!
Bookmarking: All the recipes I'm going to make from Mary Berry's Fast Cakes… That's basically the whole book then.
Opening: A new parcel from A Box Of stationery club. Love!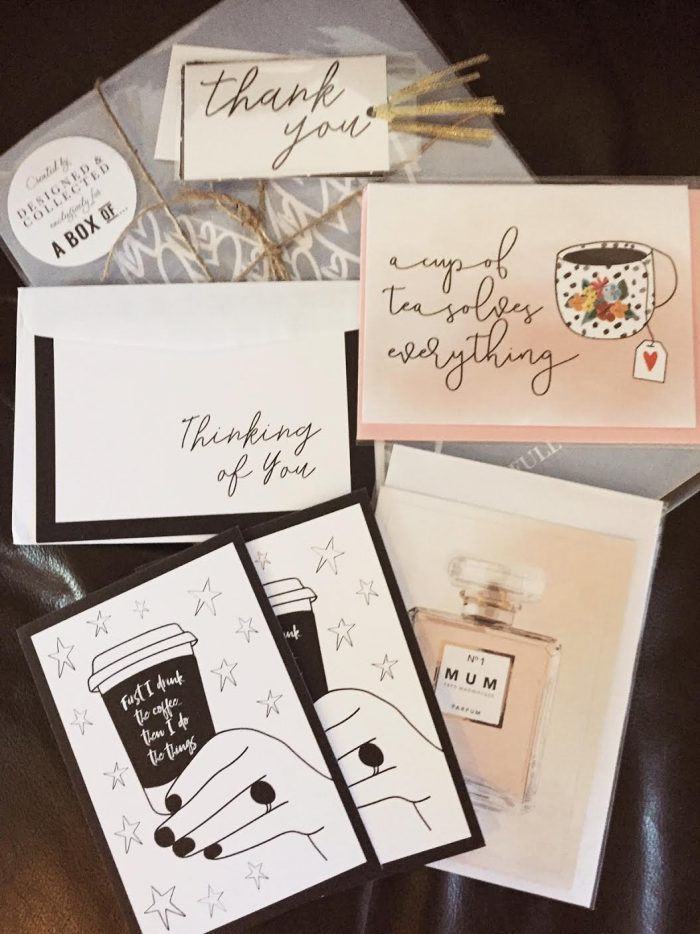 Booking: Take That tickets! Squee!
Listening: To Take That (since 1992)
Running:  Park run in Lincoln. What jolly fun!
Returning: To training with my PT. So much ouch!
Wearing: My new Goodr running glasses. These might be my first pair but they won't be my last! (Not sponsored, just a fangirl.)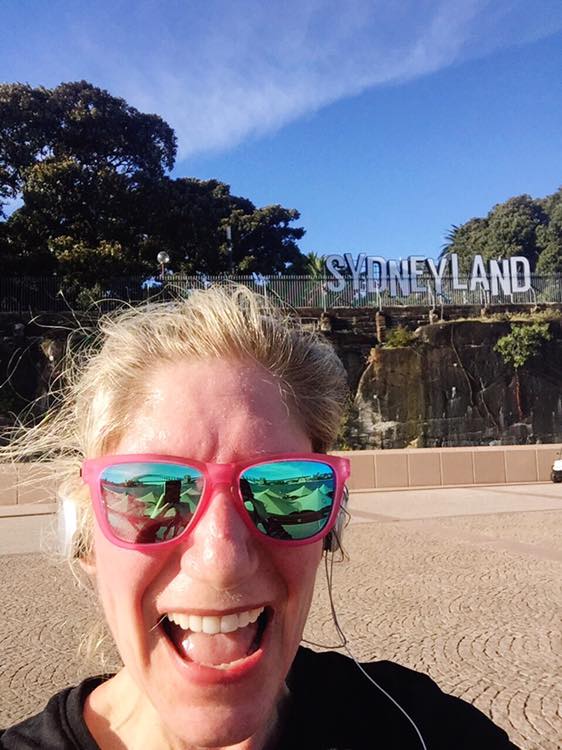 Needing:  To get out and run. My legs need a good stretching! Only 95 days until the Disneyland Half Marathon. Eeep!
Starting: The Slimming World eating plan. All my friends and family are loving it sick and I want to love it too.
Taking:  Pictures of Calvin in his canine couture.
Thinking: Calvin could totally be the UK's Next Top Dog Model.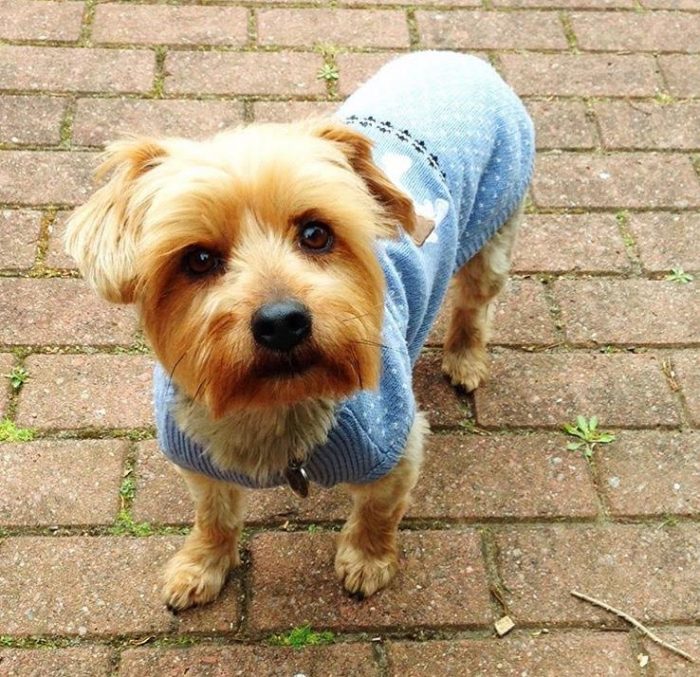 Liking: Sydney sunshine.
Disliking: The news. My emotional raincoat has become my daily uniform.
Remembering: All the delicious things we ate in San Francisco like this ice cream from Shakedown.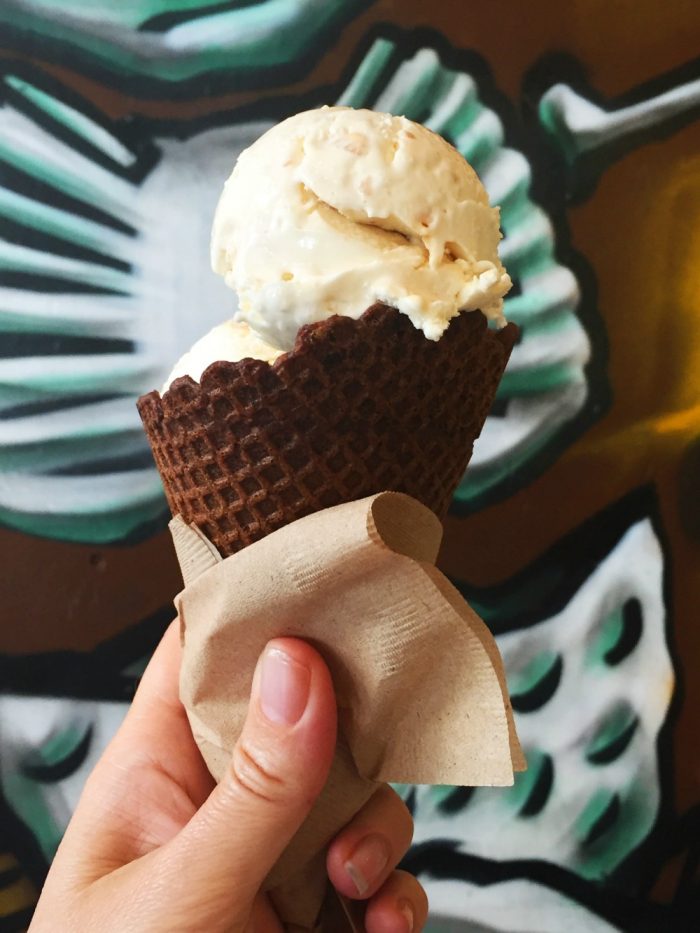 Trying: To muster up the enthusiasm for this year's Vivid. I love the lights, the crowds not so much.
Seeing: Robyn from Mrs D Plus 3 on my flight home to Sydney. Turns out we were sitting next to each other on a huge A380. What are the chances of that?  It really is a small world after all. Thanks for the pic, Robyn!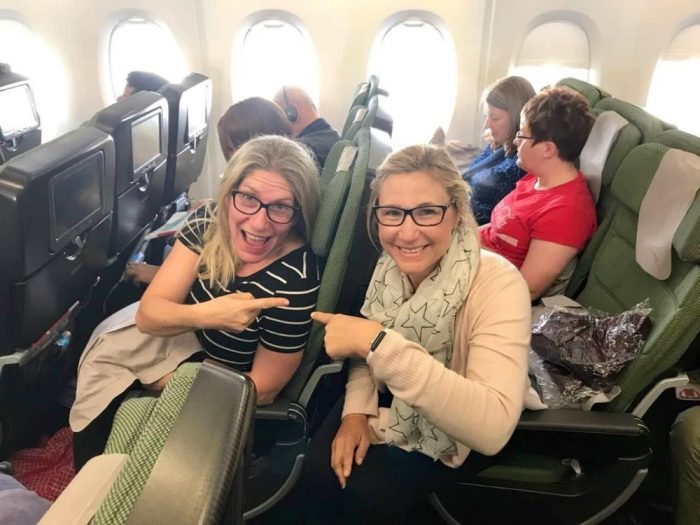 Reading:  Lion. I've just started and it's OK, I have my tissues at the ready. Just finished  The Husband's Secret  by Liane Moriarty. 'Twas a mighty fine read.
Watching: All the in flight movies. Sing and The Girl on the Train get a big thumbs up but La La Land gets a big thumbs (and was such a let) down. I'm sure there were more but I'm too jet lagged to remember!
Celebrating: Mother's Day with mum. What a treat!
Admiring: My mum. She's so strong and resilient, I'm sure she has secret superpowers. Do you know we didn't get one photo of us together this trip, so this one from the archives will have to do!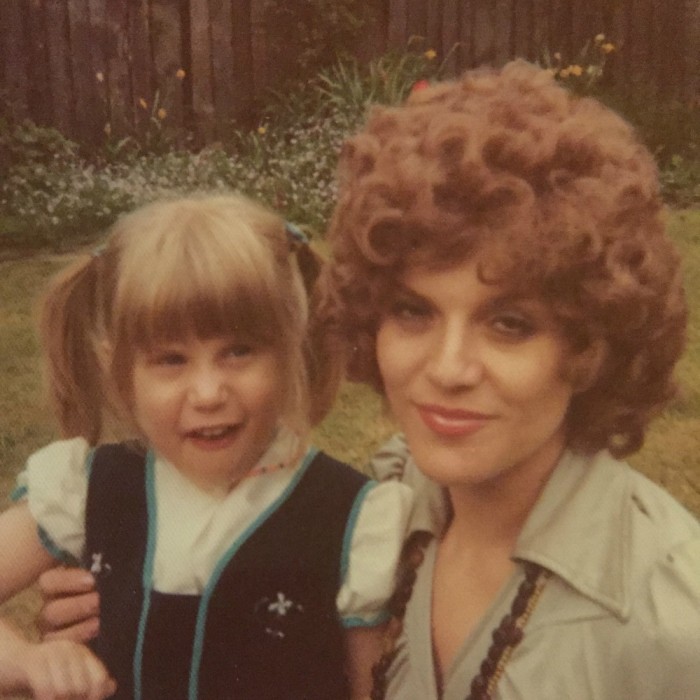 Helping: Mum declutter the shed and the garage. Let's just say, I'm pleased the spiders in the UK are not poisonous.
Looking forward to: The joys of June; fun, runs and celebrating 9 years of living in Australia. Woot!
So tell me, what put the yay into your May? What's on your agenda for June?
Linking up with Kylie for IBOT
* Some of the links in this post are affiliate links. If you click to buy the item, I make a little commission but you don't pay any extra.