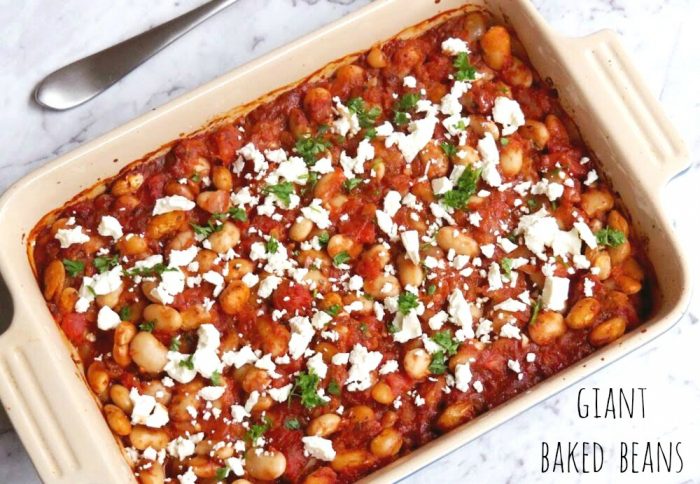 Serves 4
I've been loving on baked beans for as long as I can remember. I love them even more since I've been making my own – it's so easy and once you've made your own beans, you'll never go back to shop bought, I promise. My Thermomix Baked Beans are my go to baked beans recipe, they're the stuff my breakfast dreams are made of. I think spicy is nicey, so the Mexican Beans are a hit in this house too.
I'm taking my love of the humble baked beans global. First, there was Mexico and then there was Greece. Incidentally, Greek is probably my all time favourite cuisine. When I was young we used to go to an amazing Greek restaurant in Hornsey in North London and the food was sublime. I can't remember what I did yesterday but I can still remember the fantastic feasts we used to enjoy there. I've been to Greek restaurants all around the world and while there has been some fabulous food, none has been as fantastic as my first Greek love. I wonder if the food was really that good or I just remember it that way. I'll never know now because while writing this post, I gave it a Google and it's closed. Oh "sad face" indeed!
Anyhoo, this is my version of a Greek dish called Gigantes Plaki. Apparently, the name Gigantes comes from the Greek word for giants, hence the giant beans (and when I say giant beans, I mean butter beans,) in this recipe. I first made this for lunch at the Asylum Seeker's Resource Centre but it's so tasty and so versatile, that these is my new go-to baked (literally) bean recipe.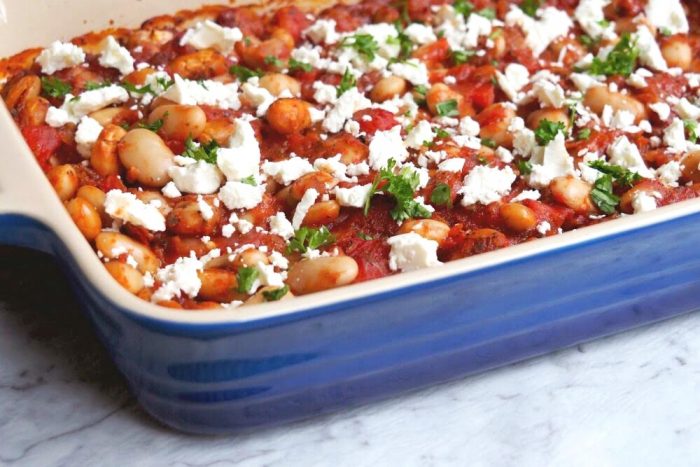 I love that these beans are easy to make in advance, need minimum prep, are oven baked and leftovers taste great the next day. Add some crusty bread to mop up the delicious juices for a main or serve alongside some meat, salad or steamed veggies to add some value added Greek to your meal.
Of course the feta finishes things off nicely because  everything is better with feta, don't you think?
Do you have a delicious food memory? What's your favourite cuisine? Let's talk baked beans, how do you eat yours?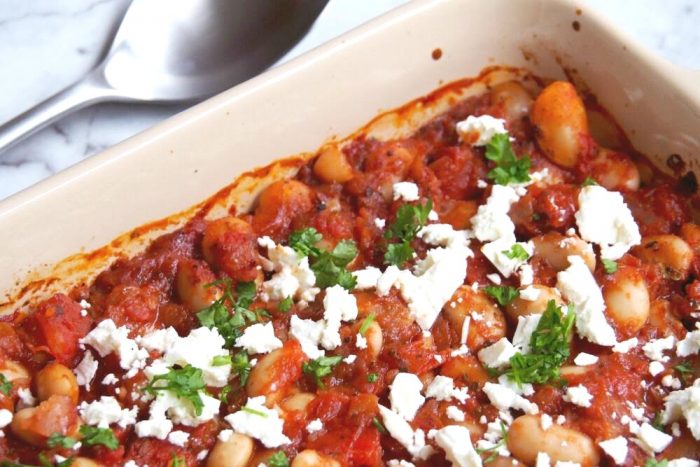 Ingredients
1 red onion, finely chopped
2 cloves garlic, finely chopped
3 tablespoons olive oil
2 tablespoons tomato paste
1/2 teaspoon cinnamon
1 teaspoon oregano
1 tablespooon dried mixed herbs
pinch of chilli flakes (optional)
1/2 teaspoon brown sugar
2 x 400g can chopped tomatoes
3 x  400g cans butter beans
2 tablespoon chopped flat leaf parsley, to serve
50g feta, crumbled to serve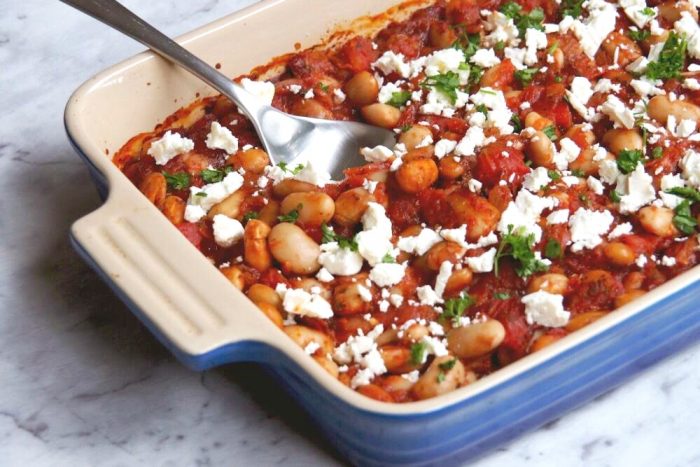 How to.
Preheat oven to 180C / 160C fan-forced.
Heat the in a large frying pan,add the onion and garlic, then cook over a medium heat for 10 minutess until softened but not browned.
Add the tomato paste and herbs and cook for a further minute until aromatic.
Add the tomatoes and sugar and simmer for a couple of minutes.
Stir in the beans and transfer to a large ovenproof dish. Bake, uncovered, for about 30 minutes until the beans are tender. The beans will absorb all the yummy flavours and the sauce will thicken.
Allow to cool before scattering with parsley and feta.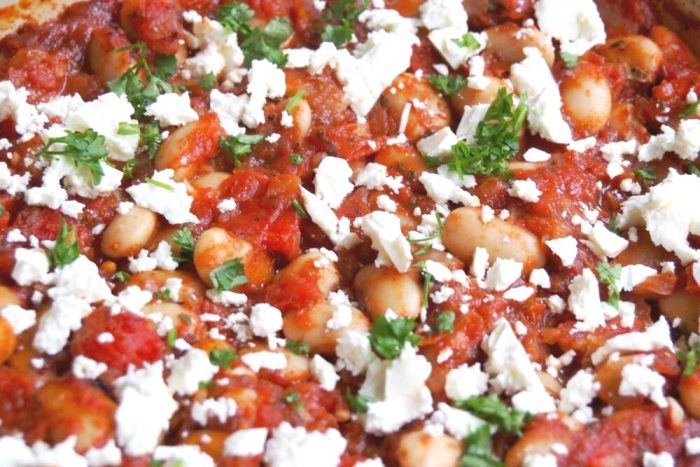 Other info
Preparation Time: 5 minutes   Cooking Time: 40 minutes