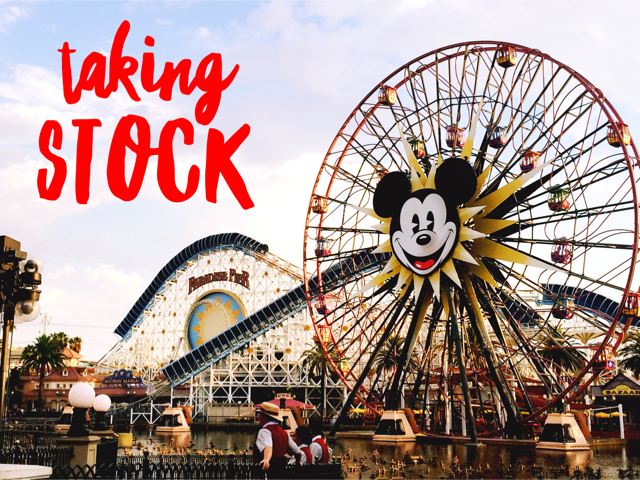 Now I know that taking stock is a monthly affair but there's been so much happening and so little time to write about it that I thought taking stock on a location basis would be the best way to keep you up to date with our adventures. Also we just got our mits on our official race photos and some of them are too fun not to share, so here it is, Taking Stock – the Disneyland edition!
Flying: Stateside with Qantas. The flight crew made me proud to be Australian!
Drinking: So much water because hydration is everything.
Eating: All the Mickey shaped things. Last year it was pancakes, this year it's beignets, pronounced "ben-yays."
Failing: At pronouncing beignets correctly. Nailed it on my last day in Disneyland. Prior to that, I called them "bane-yets." #pronfail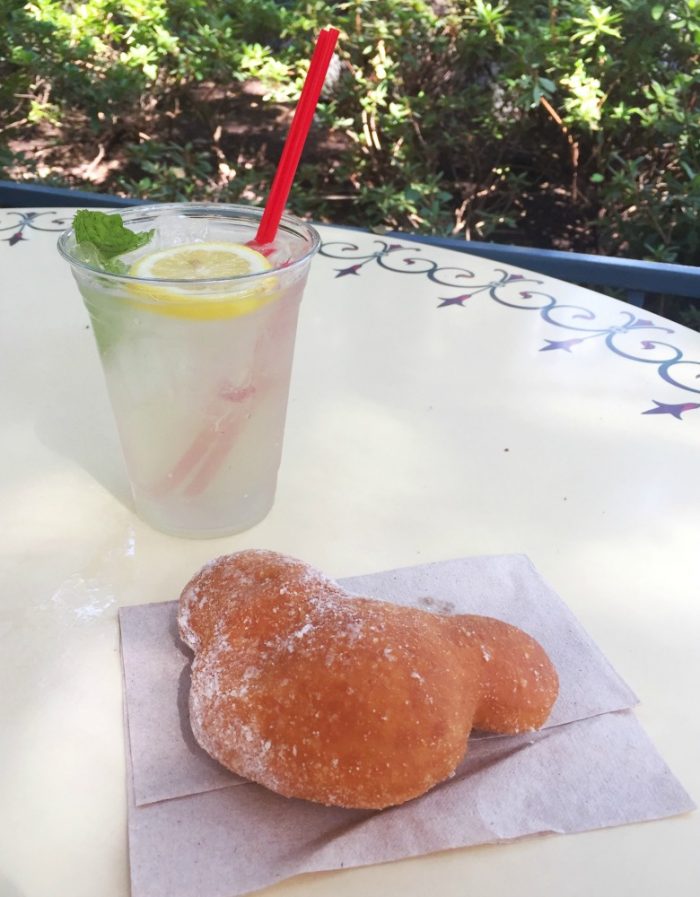 Discovering: Lots of new Disney delicacies (but that's a post for another day.)
Ordering: Cocktails from the secret menu at the Cove Bar.
Revisiting: The Cheesecake Factory where we always feel like an extra on Man Vs Food.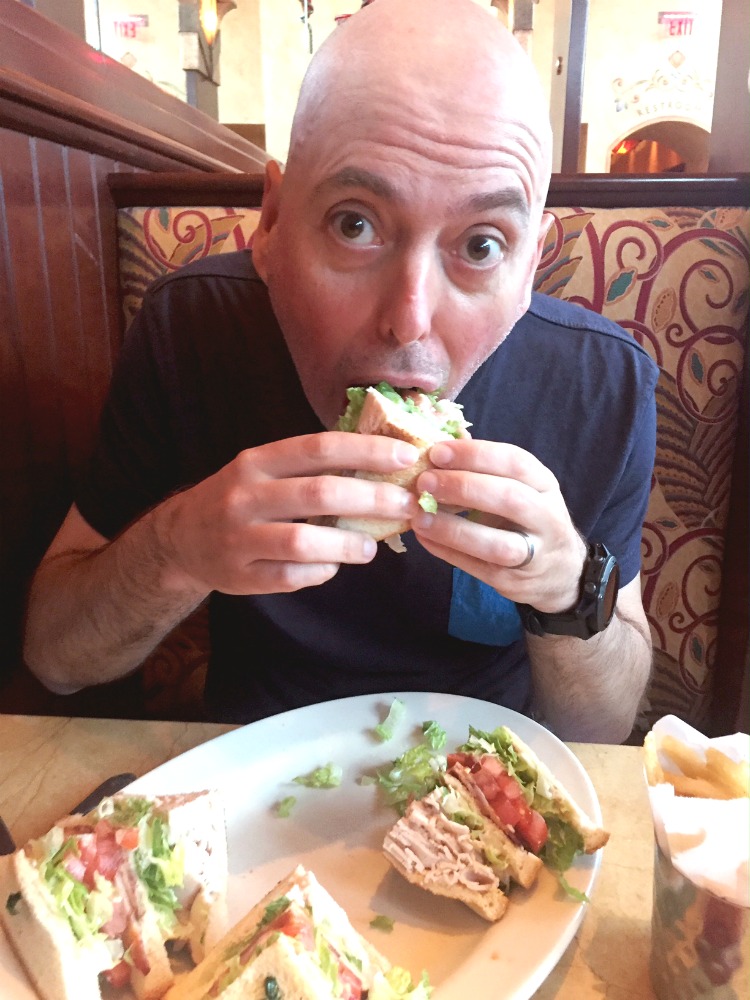 Fighting: Jet lag. It's a bitch.
Needing: To sleep.
Staying: At the Disneyland Hotel. It's my favourite.
Loving: High Tea at the Disneyland Hotel. Such a treat!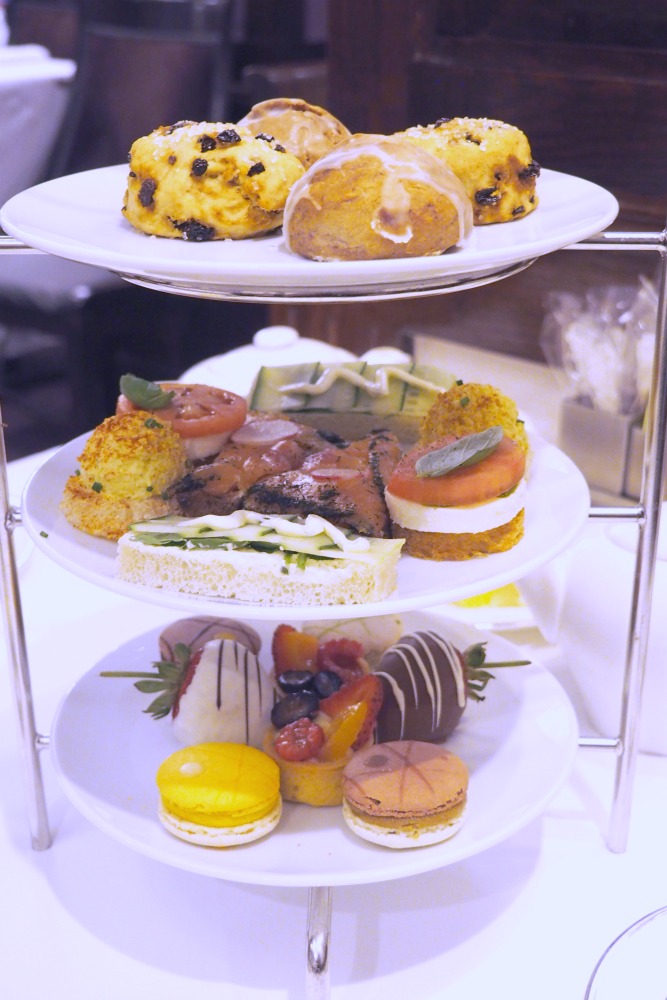 Riding: All the baby rides. Rides that are too high, too fast or too droppy are my nemesis.
Facing: My fears on Mickey's Fun Wheel.
Finding: Signs of Mickey everywhere.
Relaxing: By the pool.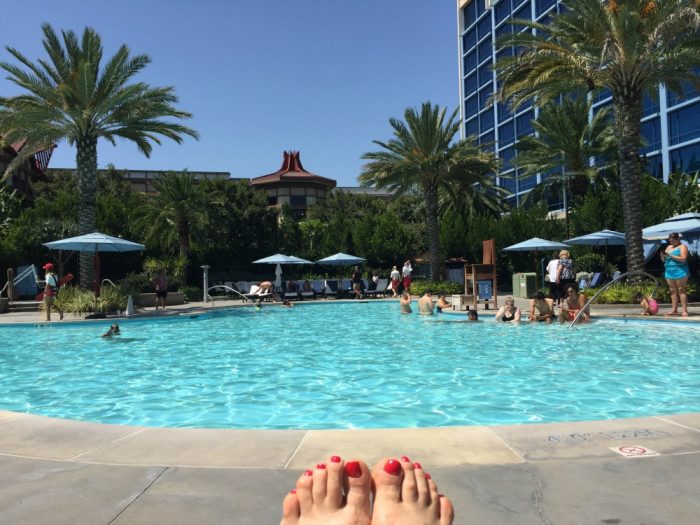 Enjoying: Being in Disneyland. It's my happy place.
Taking: So many photos. My camera is getting a thorough workout.
Running:  Around Disneyland. 36km in 3 days.
Starting: Every race at 5am. Ouchy!
Matching: My Minnie to David's Mickey in the Disneyland 5k. It's our most tried and tested running outfit.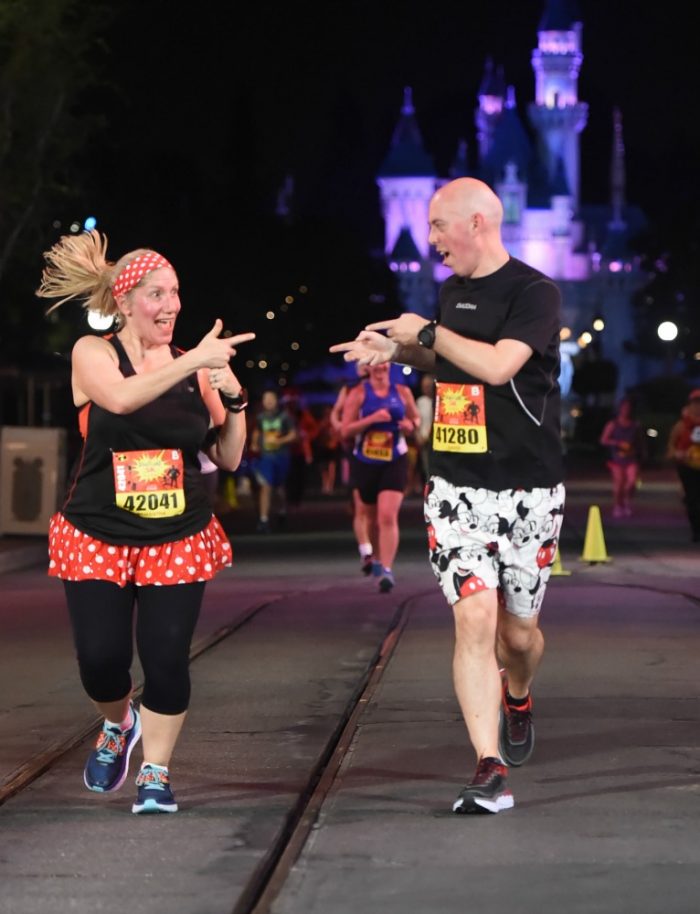 Marvelling: At all the amazing running costumes. People are so clever.
Wearing: Monsters Inc costumes for the Disneyland 10k. Check out that headband.
Realising: That David is a secret super sew-er. Look what a good job he did on my Monsters Inc headband!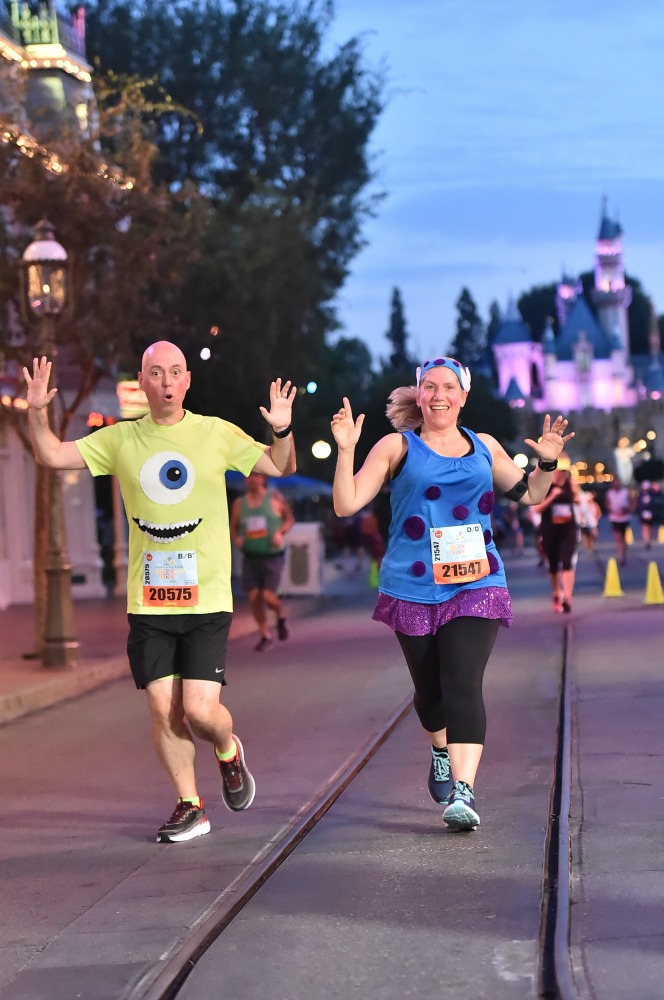 Wondering: When I'll do my next Disney race. Because there is always a next time!
Attracting: A lot of attention with the back of our shirts. Even when they were sweat soaked at the end of the half marathon!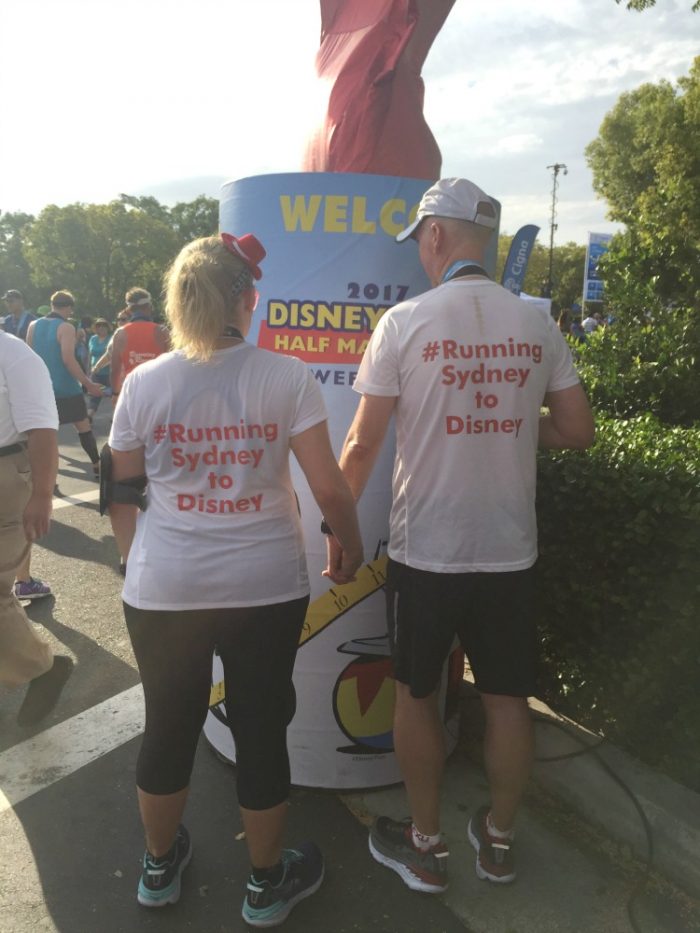 Wishing: The weather wasn't quite so hot. The conditions for running were less than ideal.
Melting: Faster than Olaf in summer!
Liking: The atmosphere on all the Run Disney courses. Disney runs really are the happiest runs on earth.
Disliking: The Californian heatwave.
Feeling: Very relieved to cross the half marathon finish line.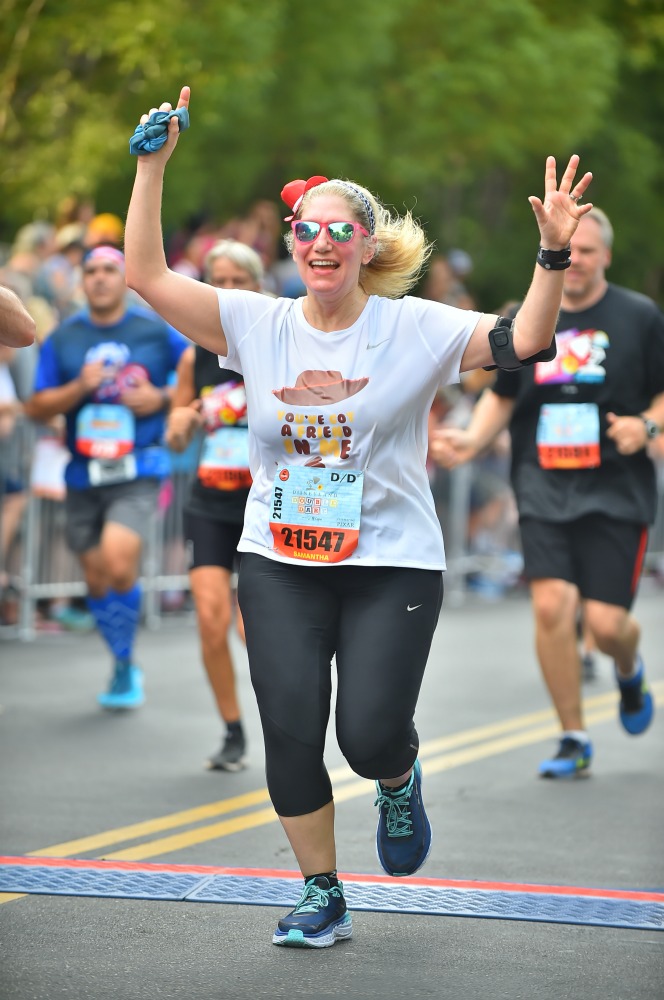 Bringing: Home the bling.
Knowing: I can never be minimalist about medals.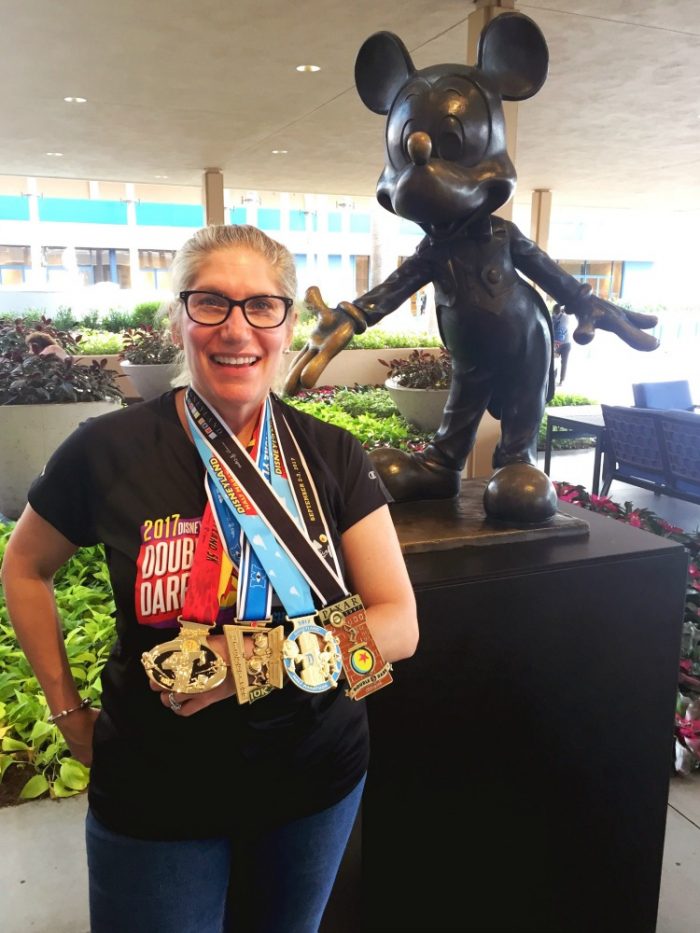 Walking: So many steps around Disneyland.
Exceeding: My target of 10,000 steps a day.
Buying: A Disney Christmas decoration and a Disney Pandora charm. It's my trophy charm!
Wanting: To buy all the Disney things but won't because I'm a wannabe minimalist now.
Watching: Mickey's Soundsational Parade.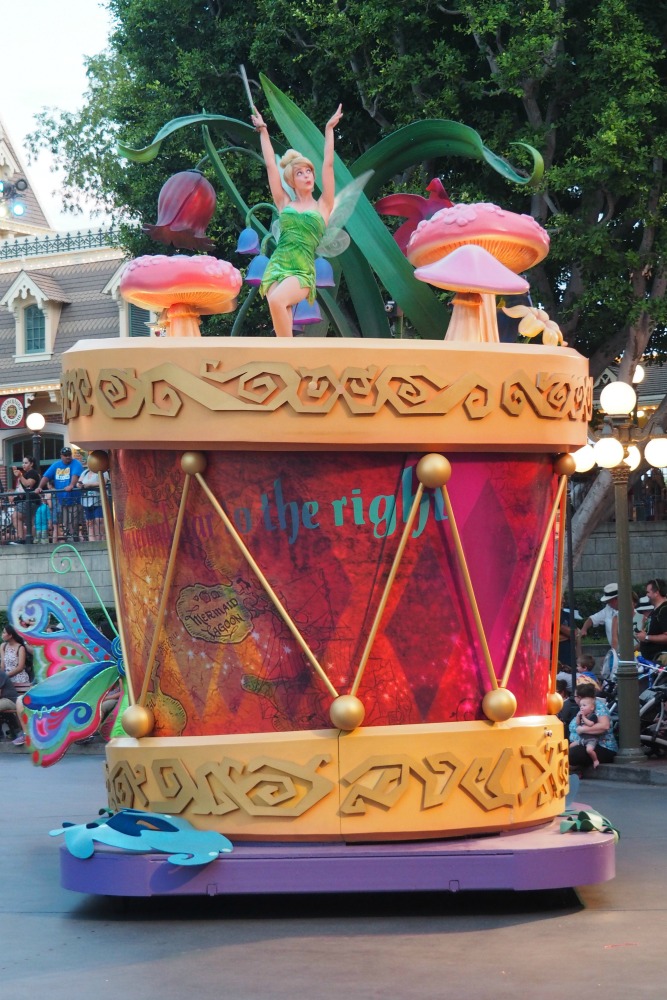 Thinking: How cool it would be to work at Disneyland. It would be my dream job!
Meeting: Gabriella. She's so inspiring!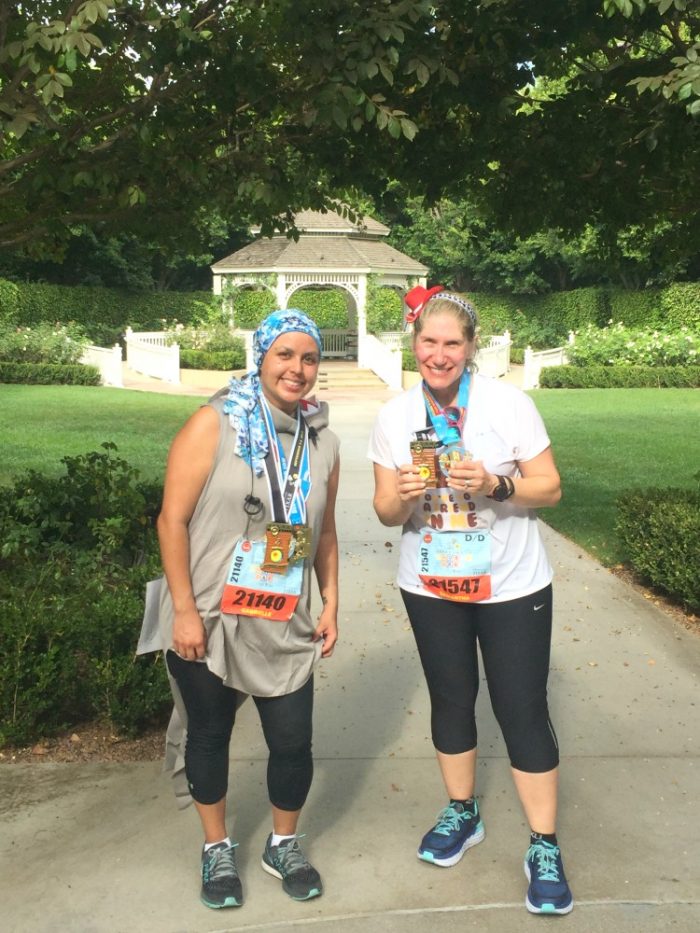 Admiring: Gabriella. She too ran 36km in 3 days, the difference is, she did it with just one lung!
Seeing: One Republic live! I was so excited I could have jived with a jelly baby!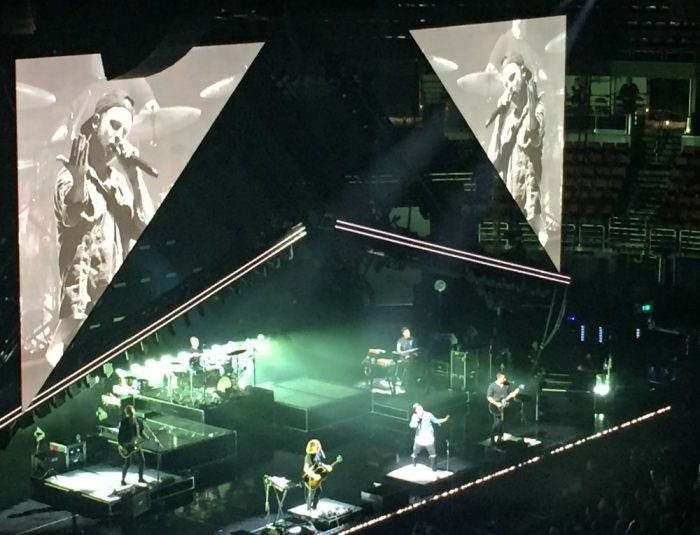 Planning: All the things we're going to do in San Diego.
Looking forward to: San Diego.
Leaving: On a choo choo train. Love some Amtrak action!
So tell me what's been happening in your world? How's the weather where you are? What's your dream job?
Linking up with Kylie for IBOT