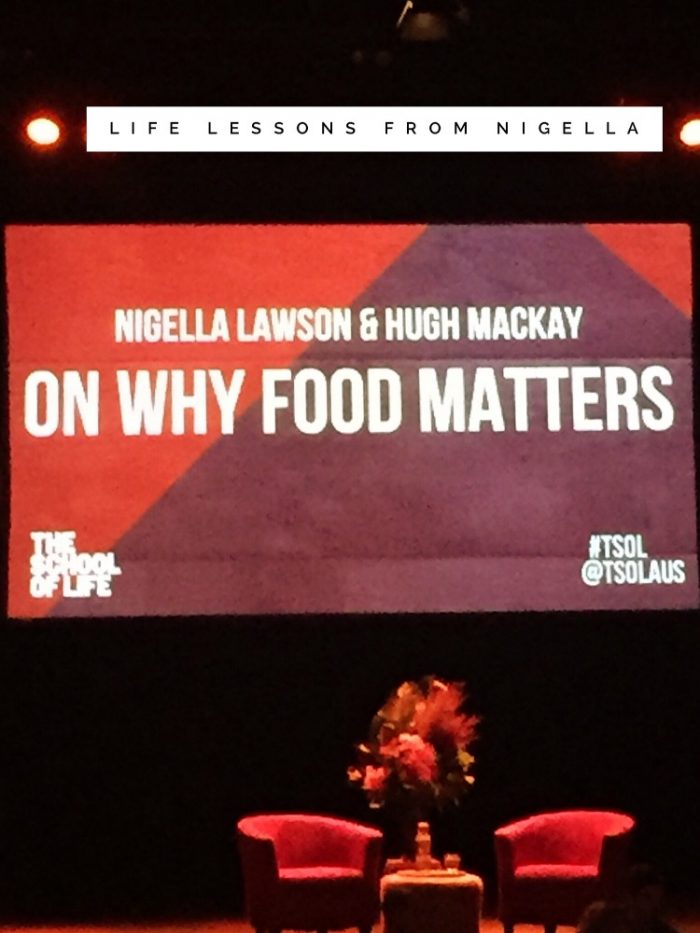 I love Nigella Lawson. I love her recipes, I love her books, I love her TV programmes and I love how, like me, she is rather partial to a late night trip to the fridge.
Although these days, I'm embracing my inner minimalist, there is nothing minimal about my cookbook collection, which of course includes almost everything Nigella. However, in the spirit of minimalism, I borrowed her latest book At My Table from the library, and have been cooking up a storm. If I still have a gaping hole in my soul and a rumbling in my belly after I return the book, I'll splash my cash and make it my own on a permanent basis.
As I haven't splashed the cash on the book, I decided to splash the cash on a ticket to see Nigella in person instead, in conversation with social psychologist Hugh McKay at the School of Life event entitled 'Why Food Matters."
Together Nigella and Hugh explored the relationship between food and our identity, morality, rituals and creativity in the context of a society where busyness prevails, households are becoming smaller, processed and fast food is becoming the norm and anxiety is at almost epidemic levels. Throughout the evening Nigella shared her thoughts on food as both a symbol and as therapy, in terms of cooking, serving and eating. No food was prepared but rest assured there was plenty of food for thought.
The thing I love about life, is that no matter how old or young you are, there are always lessons to be learned, like that one time I learned an important life lesson from a cucumber sandwich. Life lessons are everywhere, even in inanimate food objects. I won't lie, I'm quite impressionable, and this is not the first time I've learned important life lessons from famous idols. Remember that time I learned life lessons from Rob Thomas?!
Think of this as the Tao of Nigella. You're welcome!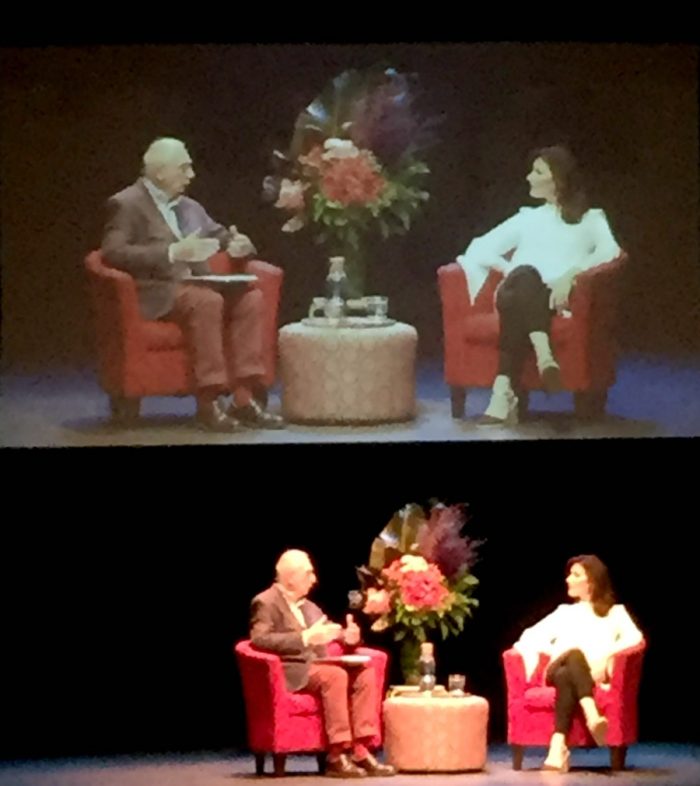 That one time I was in the same room as Nigella!
1. Let's Consume Less and Produce More
Historically, we humans have never been more removed from the production of our food. These days we're more focused on consuming the food rather than producing it. Everyone agrees that the measurable outcome of cooking is the end result, but the meaning of cooking, is very much in the process. So much of what we do in life is consuming but when we cook, we're  producing something real.
"In a sense a recipe is a way of finding order in the mess of life. It's a guide, something to hold on to." At My Table

Nigella's Pork with Prunes, Olives and Capers  – At My Table
2. Get Mindful in the Kitchen
The process of cooking is mindful – it's one of the ways we can be in the present. Those simple tasks like chopping veggies or stirring a risotto connect and ground us  for those 5,10 or 20 minutes. Nigella describes it as feeling nature in her kitchen.
For me certainly, the kitchen is my happy place. If I'm anxious, sad, worried or mad, time spent preparing food always makes me feel better. People will often say that they're too busy to cook, but Nigella asks, "What are you doing? Writing War and Peace?" Cooking is the perfect way to decompress and destress – it's a multi sensory experience.
 "When I cook, I am absorbed in the simple rituals of chopping, stirring, tasting, losing myself in the world of flavour, sensation and straightforward practicalities." Simply Nigella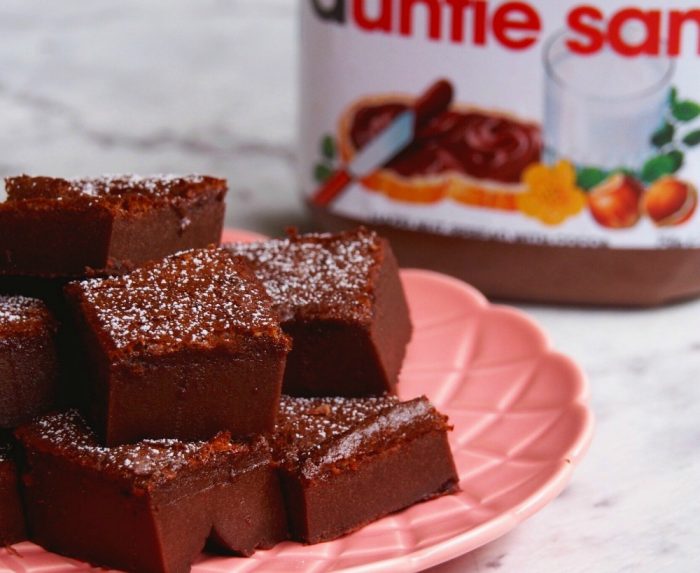 Nigella's Nutella Brownies – Simply Nigella
3. Life is a series of accidents
"Everything that happens in life is an accident," and some are clearly happier than others. Cooking isn't a set of rigid rules, a recipe is a guide on which you can make your own mark or put your own stamp. Control the  small things, because you sure as hell can't control the big things like life and death. Cooking like life is a series of accidents, and very delicious ones at that.
"We cannot control life by controlling what we eat. But how we cook and indeed, how we eat does give us – as much as anything can – mastery over ourselves." Simply Nigella

Nigella's Double Chocolate and Pumpkin Seed Cookies – At My Table
4. When all else fails, serve soup
Nigella says that a bowl of soup is resorative and I'm inclined to agree. When you're feeling unwell, physically or emotionally, the very act of chewing food and/or deciding which thing you're going to eat on the plate can be hard yakka. Maybe it takes us back to the time when we were infants, or maybe it's because every spoon from the bowl is comfortingly the same, (and comfortingly delicious) but as Nigella says "soup is the answer to so much." Agreed. I don't think there's anything that a bowl of my Auntie Sandra's Champion Chicken Soup can't fix!
"…any recipe ever written , any meal ever eaten, is a story, the story of home cooking which in turn is about who we are , where we're from and the lives that we've lived , and what we say to each other – all those assertions of love, friendship, hospitality, hope – when we invite people to sit at our table and eat the food we've made for them." At My Table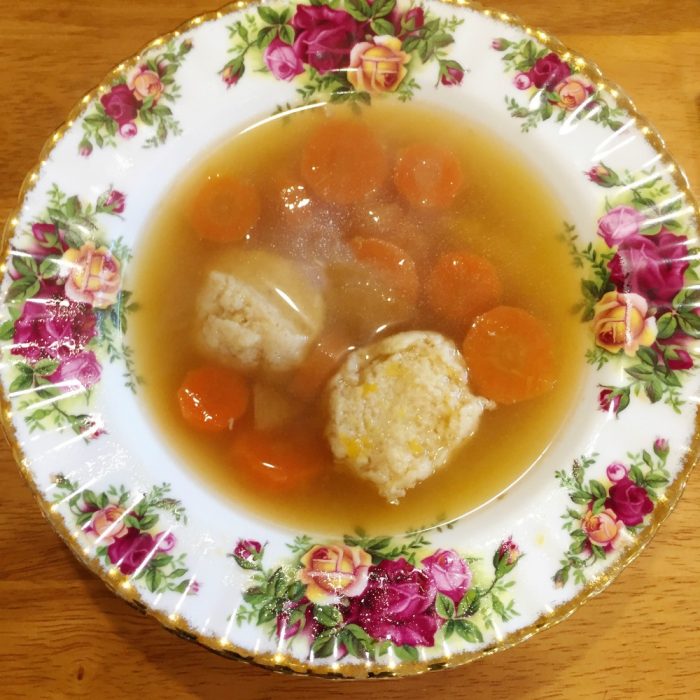 Auntie Sandra's Champion Chicken Soup
5. How to Cook If You're Not a Good Cook
Nigella advises you to try a recipe so many times that you know it so well and can cook it so confidently so that one day, you'll be able to and want to, make it your own. But her best piece of advice was her response to the question, "what do you do if you don't like cooking?" Her answer was simple. "If you don't like cooking, don't do it. Why make yourself miserable?"
"Life is complicated; cooking doesn't have to be."  At My Table

Nigella's Flourless Chocolate Orange Cake –  Feast

6. You matter.

With 1 in 3 Australian households are single occupancy, more Australians than ever are living alone. There's a general opinion that it's not worth cooking, or getting busy for one. However, Nigella sees cooking like self care and explains that cooking for oneself is truly taking care of oneself. She says "treat yourself like someone who matters."

"I have always believed that food you cook yourself is essentially good for you. This is not just because real foods are better for you than fake foods, but because the act of cooking for yourself is in itself a supremely positive act, an act of kindness." Simply Nigella

Ginger Beer Bundt Cake inspired by Nigella's Apple Cider Bundt – Simply Nigella

7. On Recipe Books

Ironically as a society, we are cooking less but watching more cooking programmes and buying more cookbooks than ever before – we're cooking vicariously. And those cookbooks I've collected? (Or hoarded, depending on your point of view,) Nigella says recipe books are a bit Pick n Mix, not every recipe will be to your taste, but if one great recipe comes from a book, then it's totally worth it. And I'm inclined to agree.

" … how we cook can make our lives easier, make us feel better and more alive, and connect ourselves, to others and the world." Simply Nigella

Banana, White Chocolate and Cherry Cupcakes – How To Be A Domestic Goddess

Are you a Nigella fan too? Do you have a favourite recipe? Do you collect cookbooks too?

Linking up with Kylie for IBOT