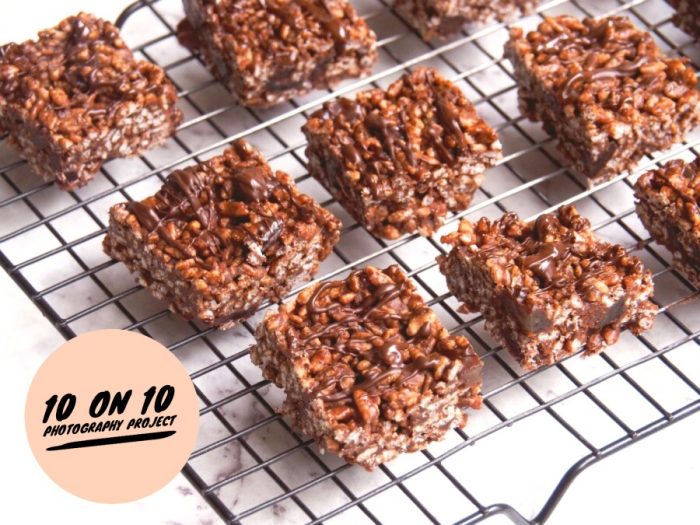 The last month has been absolutely egg-pic, oops I mean epic! We've had our dear friends Beverley and Joan here from the mother country so there has been much wining and dining and eating out. However, I adore cooking for four so there have been lots of opportunites for even more recipe revamps!
You probably won't believe this from all the sweet treats I've been posting but there has been a fair amount of healthy eating going on round here too. Of course, I like to offset this against cake because after all life is all about balance! I am trying to learn to love salad but would much rather eat a plate of carbs than a "healthy" salad with a really fatty dressing. That's why, I am all over this Carrot and Snowpea Salad, it takes just minutes to make and has a really healthy zesty dressing. It's the business!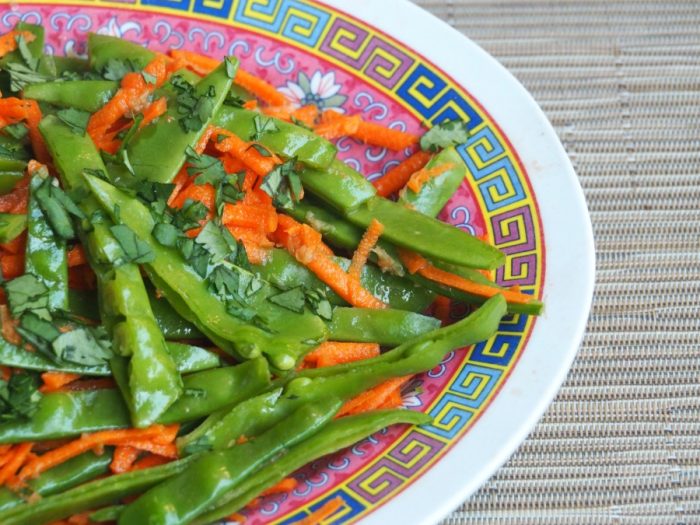 I don't know why we don't make stir fries more often because they're so quick, so easy and so yum! This Chilli and Basil Prawn Stir Fry totally hit the spot. It's fast, fresh and flavoursome – so much so that David has put a request in for a repeat performance. That's high praise indeed!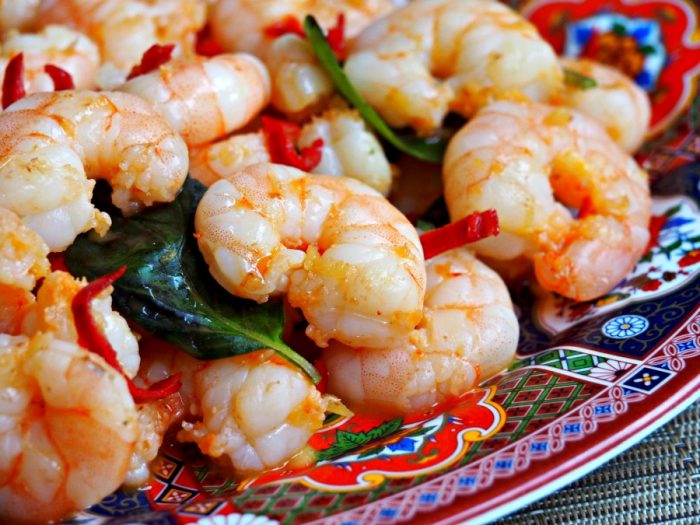 When I'm not eating my lunchbox at home, I'm usually eating soup, even if it's roasting like toast outside. This is actually one of the few recipes on the blog that came with me from my London life. I first made this recipe when I was on round 1 (of 873) of Weight Watchers so I call it my Slimming Soup. This is a souper bowl whether you want to lose weight or not, because it's super quick, super healthy and super cheap too!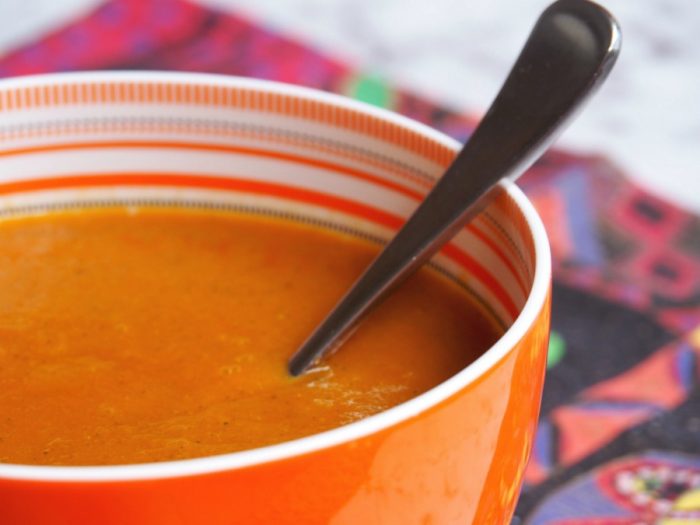 I keep hopping all aboard the eating right wagon and then falling right off. My willpower is at an all time low. Lucky then that this Pumpkin, Feta and Pine Nut Pizza is a good halfway house eating wise. It has my favourite two ingredient pizza base, all the yum of a regular pizza with considerably less cheese. The feta is so rich and salty, you don't need a lot of it, which means you can pimp that pizza with heaps of veggies.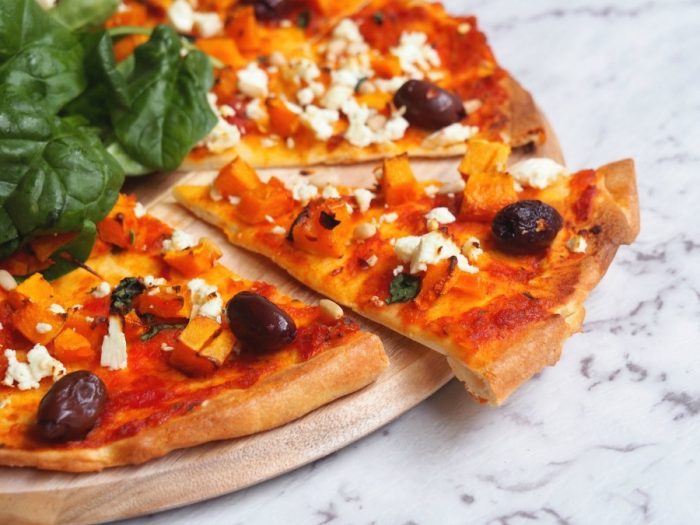 This recipe for this Pea, Feta and Mint Frittata had a major makeover. Not only did it get some new pics but it also got a whole new how to too! I used to fry it but  I've discovered that chucking it in the oven is so much easier and yummier, not to mention safer. I am dangerous with a frying pan, let me tell you!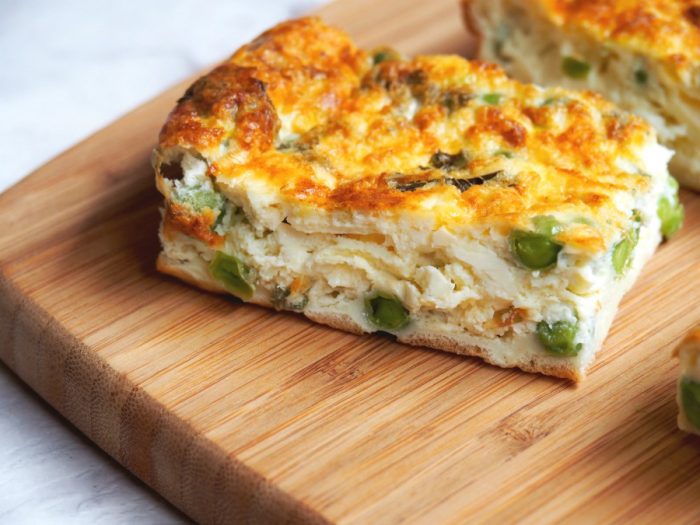 Sticking with all things yummy and vegetarian, this Eggplant Lasagne was a big hit both at home and at the Asylum Seekers Centre last month. Layered with passata with a twist, mozzarella, parmesan and grilled eggplant, there's no bechamel sauce to faff around with so it's super easy to put together and it's freezer friendly. What's not to love?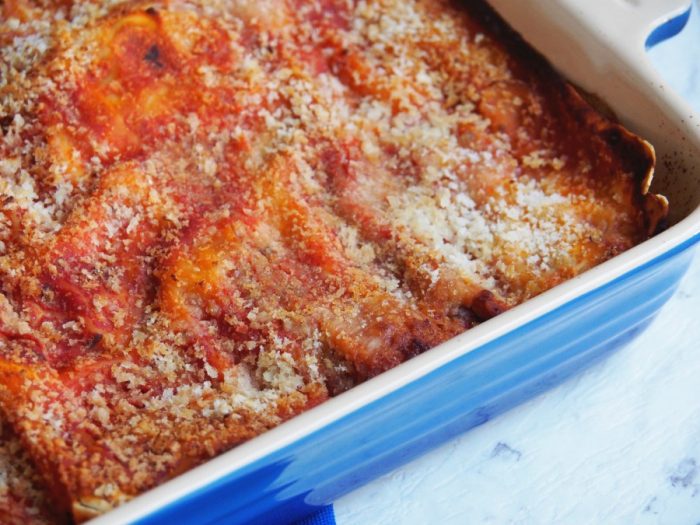 There was more Meatless Monday goodness with this Spinach, Feta and Ricotta Pie. It's ridiculously easy and ridiculously yummy. It's great hot or cold and the perfect make ahead meal. It was a huge hit with the visitors!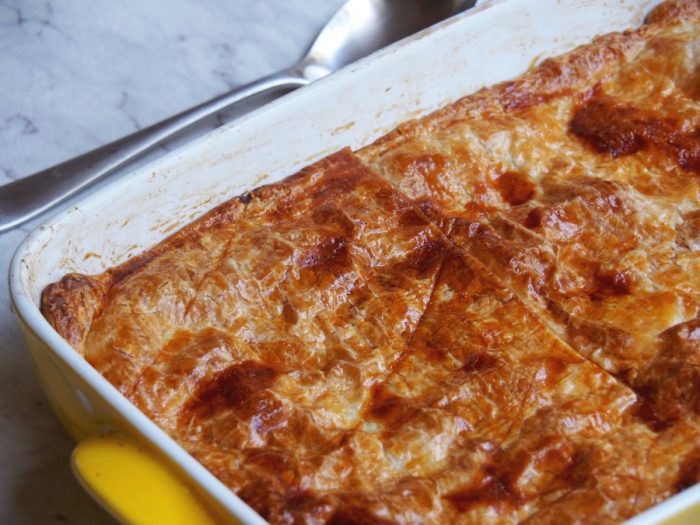 This Chocolate Crackle Slice is my homemade version of my childhood favourite. Whatever you do, don't skip the sultanas… They are EVERYTHING! Sorry, not sorry, for shouting but really the world would be a better place if there was more chocolate covered dried fruit in it!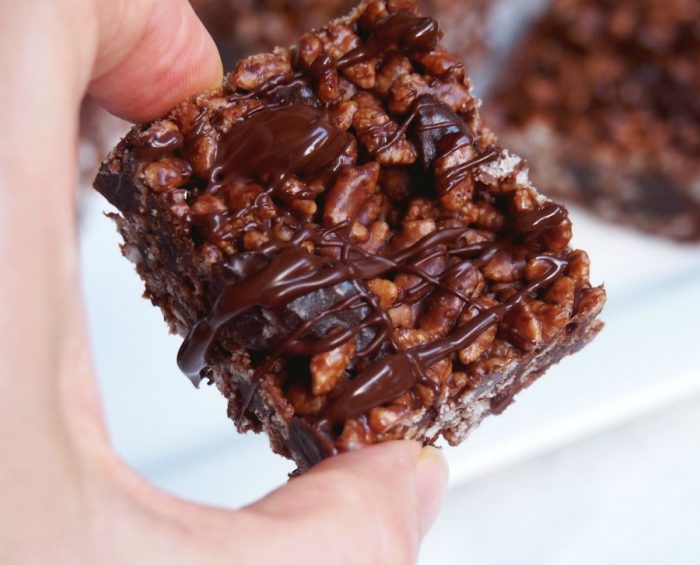 Sticking with the sweet stuff, this Old Fashioned Walnut Cake also got a bit of a makeover. I recently read about a recent study that suggests walnuts can delay the onset of dementia. When it comes to remembering stuff, I need all the help I can get! I  think I need more walnuts in my life and I can't think of a more delicious way to ingest my daily dose!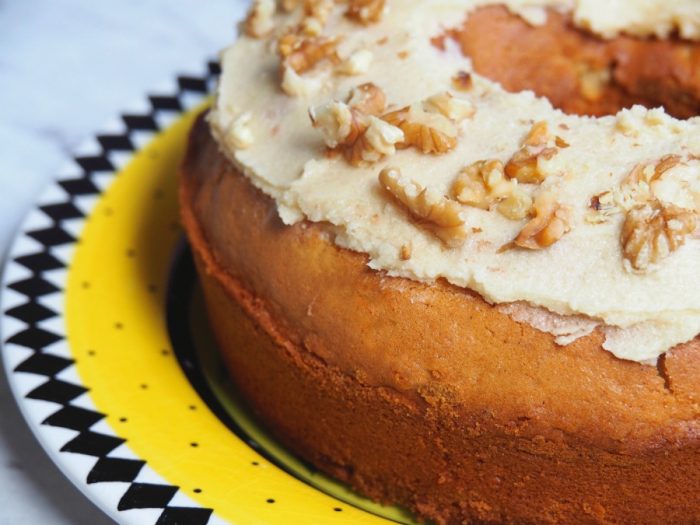 I made this Melt and Mix Coconut Cake a few times last month for lunch at the Asylum Seekers Centre – it's so easy and so delicious. I like to top mine with chocolate icing but if that's not your jam, lemon icing would work just as well.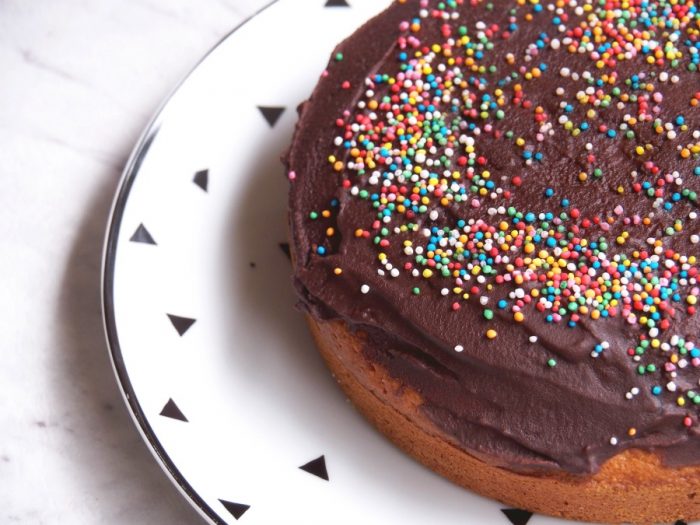 And that's the end of this month's recipe round up. Now that our visitors have jetted off into the sunset we're going to feel like proper empty nesters, not to mention empty tablers!
What's been cooking in your kitchen this month? How many people do you usually cook for? Are you a sweet or savoury person?
Linking up with Kylie for IBOT.