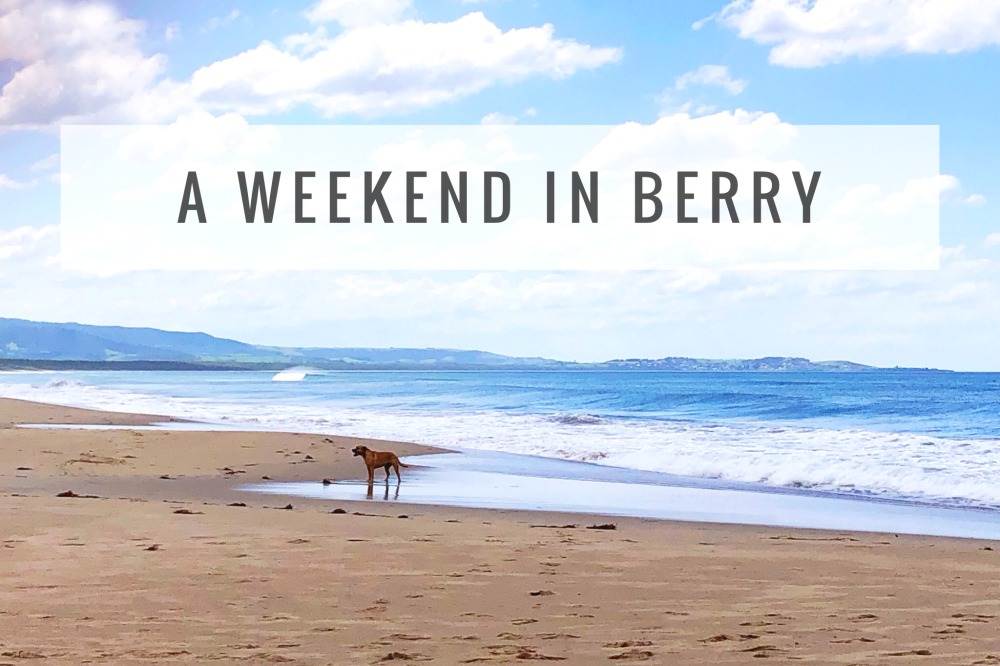 Now that I'm a wannabe minimalist, I'm all about experiences and not things so when our 12th wedding anniversary rolled around rather than gift each silk and linen (traditional) or a string of pearls (modern) we drove off in to the sunset for a weekend away instead.
Weekends away are our new favourite thing because they don't use many of those precious holiday days, there's not a lot of travel involved and for a break that's short and sweet, they're hugely restful and restorative.
The year we first made an anniversary with double digits we went to Melbourne, last year we went to Kangaroo Valley and this year chose Berry for our weekend destination and why not? It's just under 2 hours drive from Sydney, has a plethora of shopping and eating options and is in an area well known for it's beautiful beaches and wonderful wineries. Truly, we couldn't get there quick enough!
Where we stayed
We've stayed in some really fabulous Airbnb's but the delightful Rosebud cottage is one of our all time favourites. Our host Ali has impeccable taste and has thought of everything from the carefully curated library to the homemade Anzac biscuits. The lounge is cosy and the bed so comfy that we wonder how we are ever going to leave.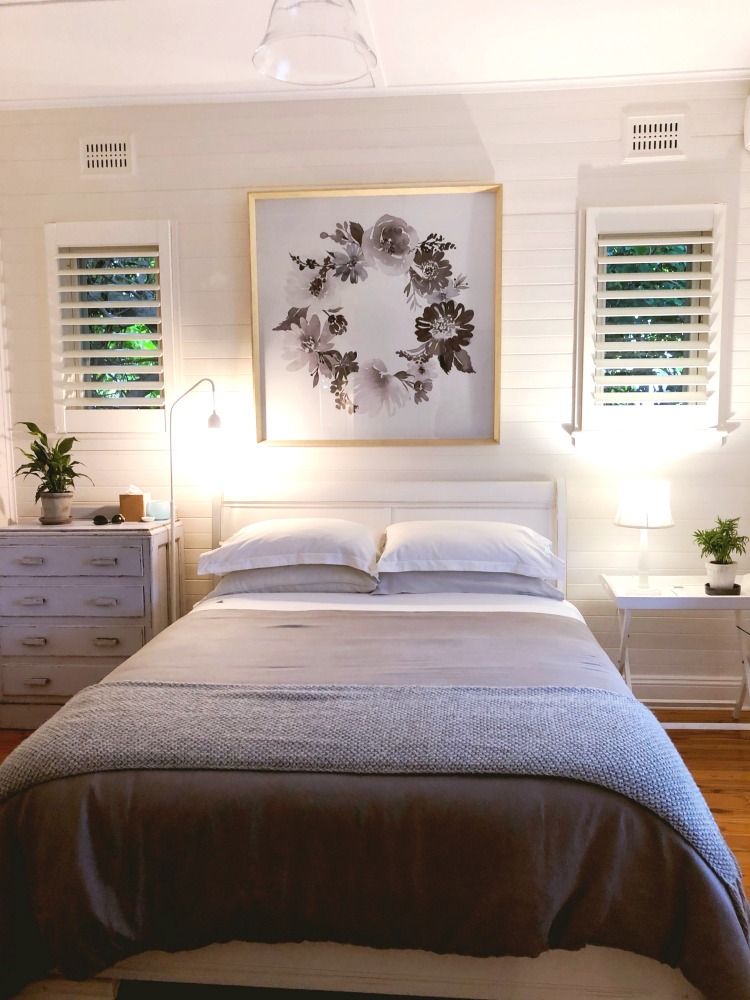 The cottage has a bedroom, lounge, kitchenette, enormo-bathroom (complete with rain shower) and there is even a little courtyard which is the perfect spot to kick back with a book and a glass of wine. And all this within a 5 minute walk to town. It really is like a home away from home, just a lot more tasteful and a lot less brown than our place! Here are my top tips for picking the perfect Airbnb. If you're new to Airbnb, click my referral link here and you'll score $55 credit off your first stay!

What we did..
Take the Scenic Route along the Grand Pacific Drive
This drive is scenic by name and scenic by nature. The highlight has to be driving over the world famous Sea Cliff Bridge which is  shaped like a snake with sweeping ocean views on one side and ancient cliffs on the other. It's really a sight to behold.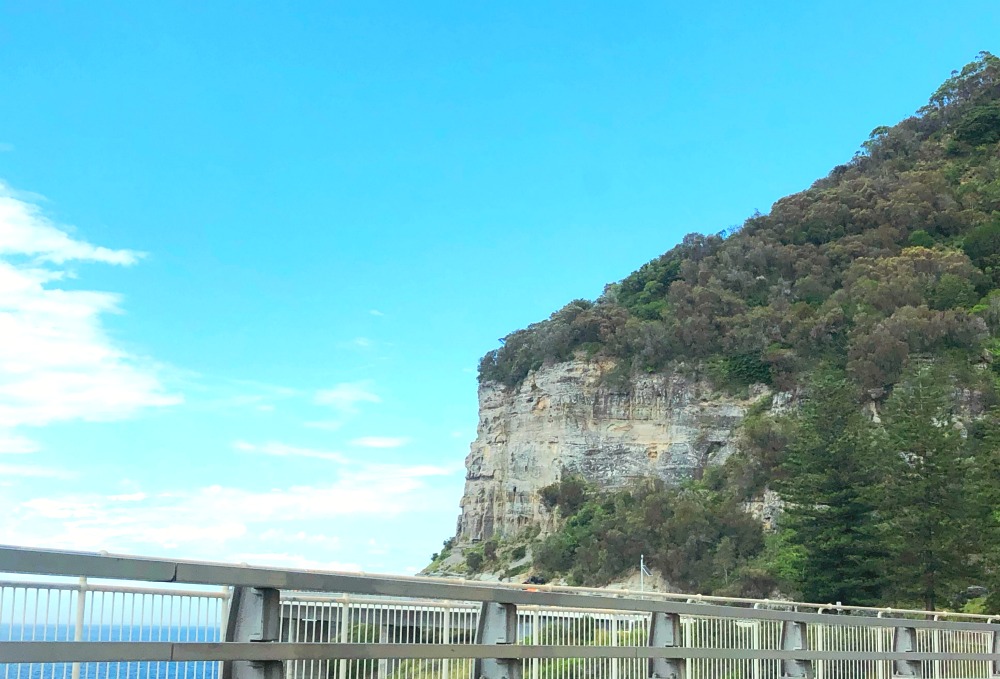 We make a pit stop at the trendy little seaside town of Thirroul to see our friends Jane and Shannon who have moved here from Sydney – it's the ultimate sea change. With it's beautiful beach,  saltwater pool and heaps of shopping and eating options, we're rather tempted to follow in their footsteps. This place is ace.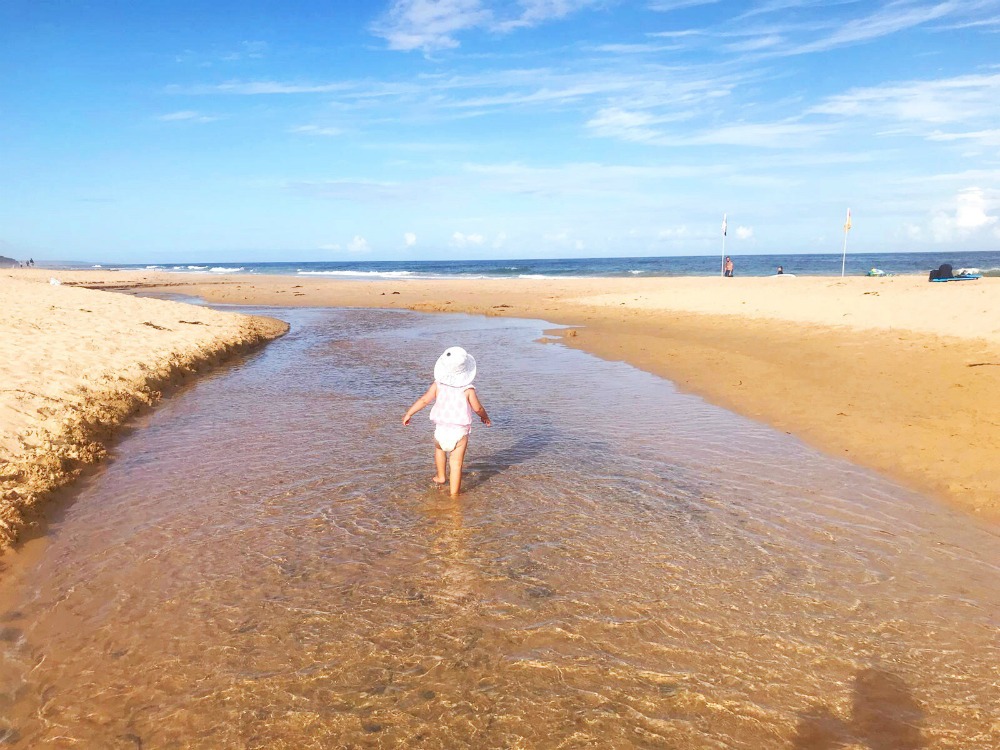 Our visit is short and sweet and we don't have time to stop for coffee and check out Jane's local Bread, Espresso &  which is a shame because she says it's fabulous. We do however, have  time to meet and greet baby Esme the newest member of the family. She's just as adorable as her big sister Margot. Even if you don't have friends who live here, Thirroul is a town you definitely want to make friends with .
Look Up at the Lighthouses of Wollongong
Endeavour Drive, Wollongong, NSW 2500
Not only does Wollongong have a city beach (which we don't have time to take advantage of,) it is the only point on the whole eastern coast of Australia with two lighthouses! The lighthouse on Flagstaff Point is the newest of the two, is 25 metres high, was first lit in July 1937 and is still active guiding sea traffic safely into Port Kembla harbour. The views from the top of the hill are magnificent and it's also a fabulous spot for a picnic if you're that way inclined.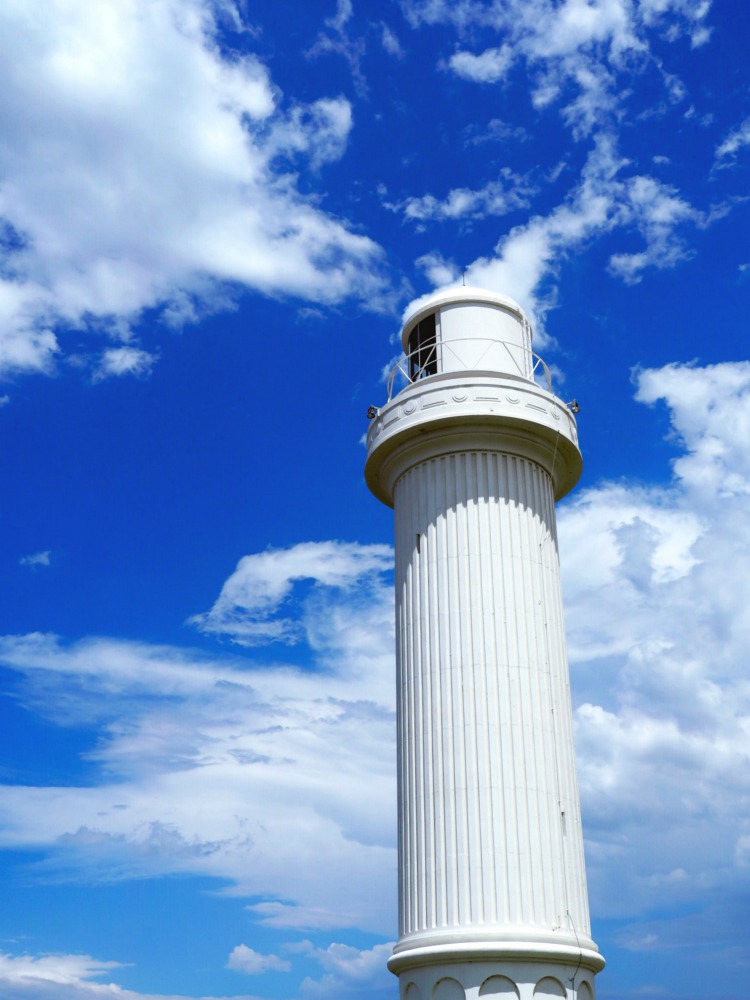 Just a short walk down the hill, is Wollongong Breakwater Lighthouse (also knows as Wollongong Harbour Lighthouse.) Built in 1871, the lighthouse has been inactive since 1974, got a facelift in 2002 and is now listed as a heritage building. It's very good looking as lighthouses go!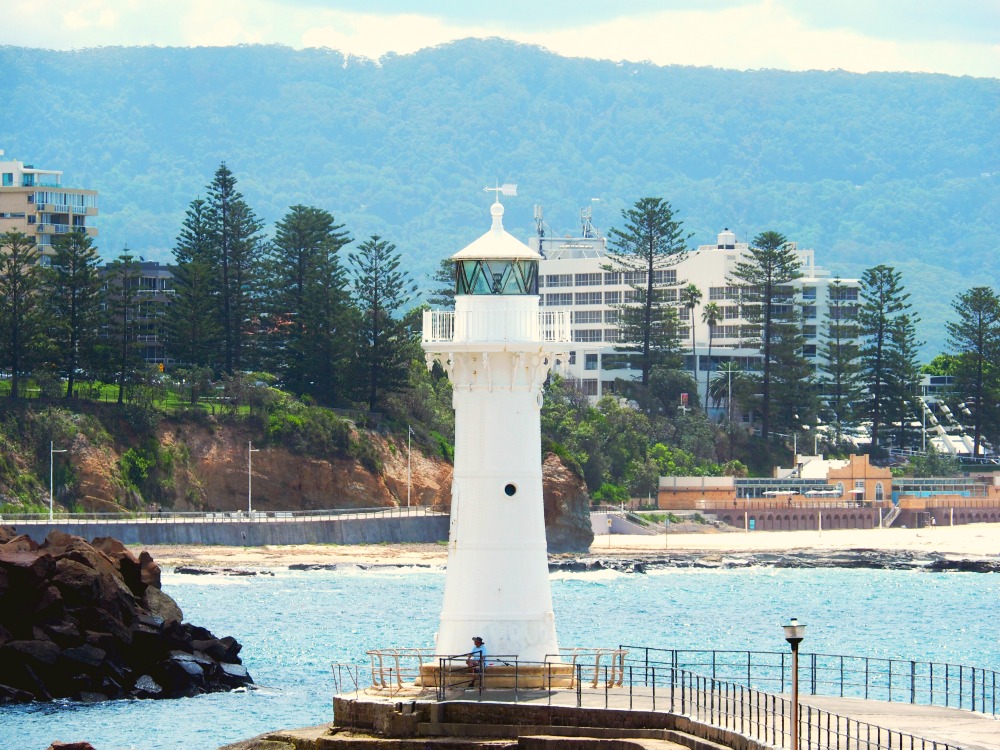 905 Bolong Road, Berry, NSW 2535
This boutique winery is as well known for it's award-winning location as it is for it's award-winning wines. Famous for it's Cab Sav, Chardonnay, Chambourcin, and Verdelho, you can taste the delicious selection of wines here for $5 a pop. It's a $5 flat fee, no matter how many or few of the wines you try nor is it redeemable against any wines you buy.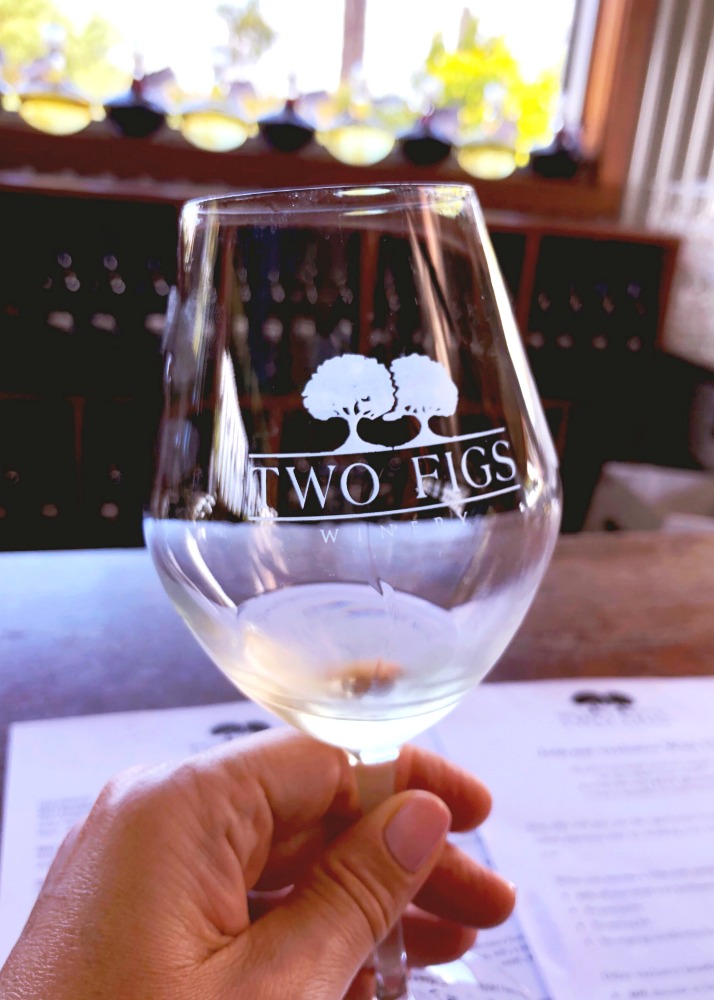 Of course, there's no obligation to buy but we find it impossible to leave empty handed. Our pick is the Sunday Afternoon with a delicious blend of Verdelho and Chardonnay – it's fresh, fruity, refreshing and as it's name suggests is perfect for Sunday Afternoon (or any afternoon) drinking. We're also rather partial to the Rose which made from the Cab Sav grapes grown on the estate is clean, crisp with strawberry and cherry flavours and is a most delicious drop.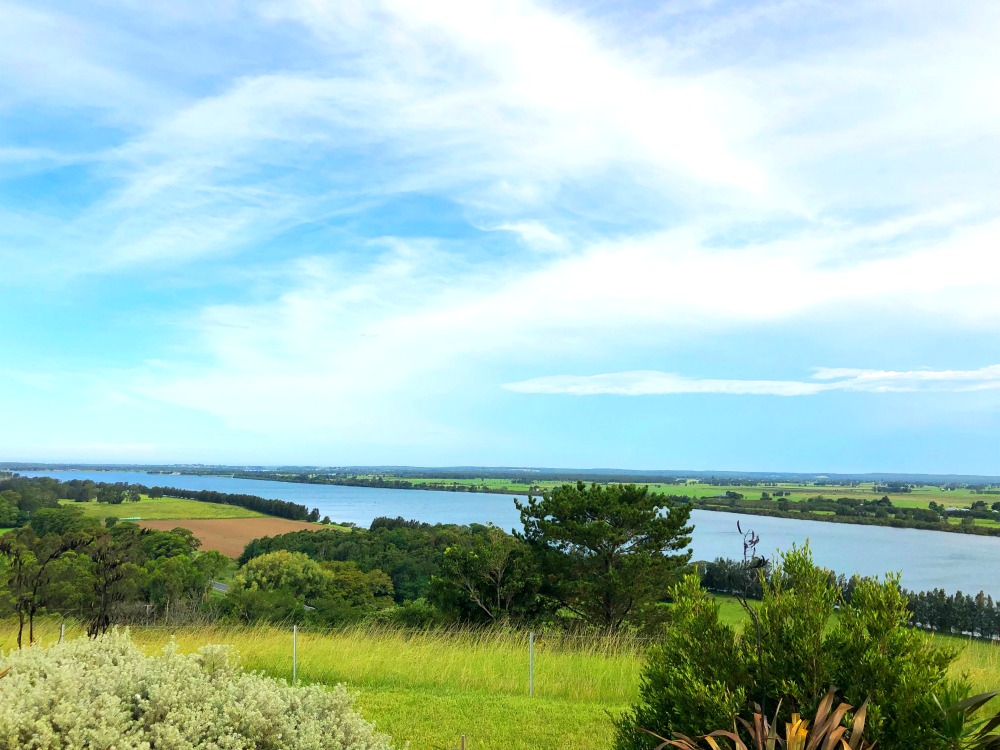 With it's delicious wine selection, beautiful views overlooking the Shoalhaven River,  local produce on sale at the cellar door and Chloe the adorable wine dog, this is one winery well worth a visit.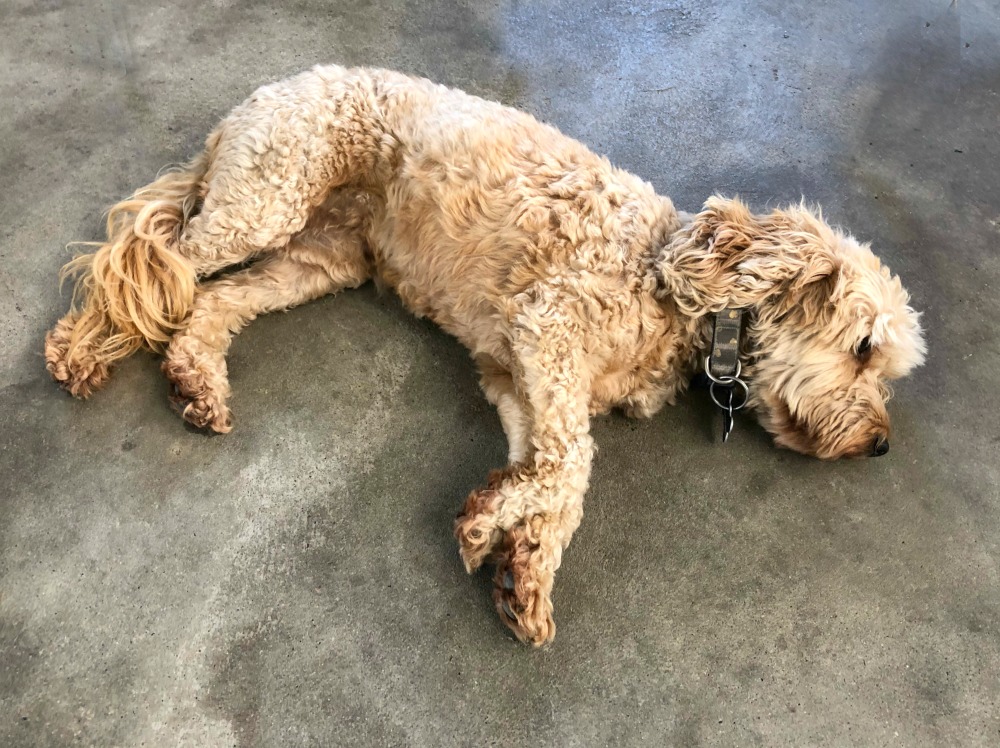 Vitamin Sea at Seven Mile Beach
Seven Mile Beach National Park is a small coastal park with something for everyone. You can enjoy a picnic or a barbecue at the picnic area, walk up to the lookout, or enjoy the sand track walk that meanders through the forest and back to the beach. If none of those tickle your fancy, do as we do, and take a long stroll along the beach. Enjoy the stunning ocean views and golden sandy beach, feel the sand between your toes and the waves crashing at your feet.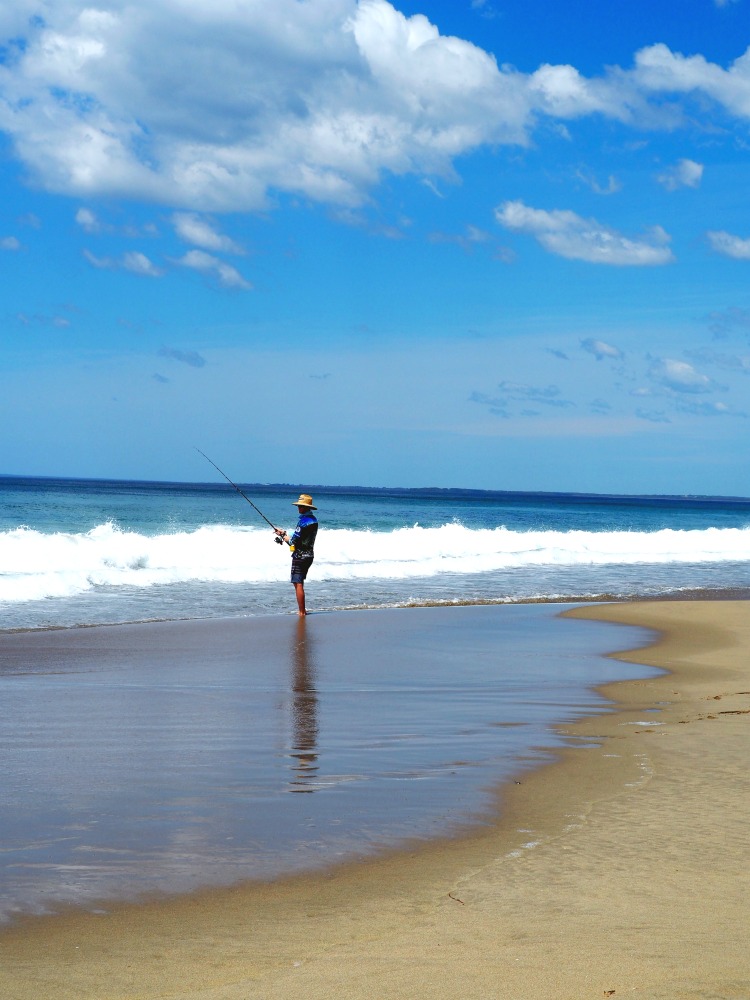 Enjoying a Drink With a View at Shoalhaven Heads
McIntosh Street, Shoalhaven Heads, NSW 2535
Yet another beautiful stretch of beach complete with a Surf Life Saving Club. We didn't actually see any life savers but we did check out the little kiosk which serves a range of drinks, light meals and snacks. It's definitely a milkshake with a view!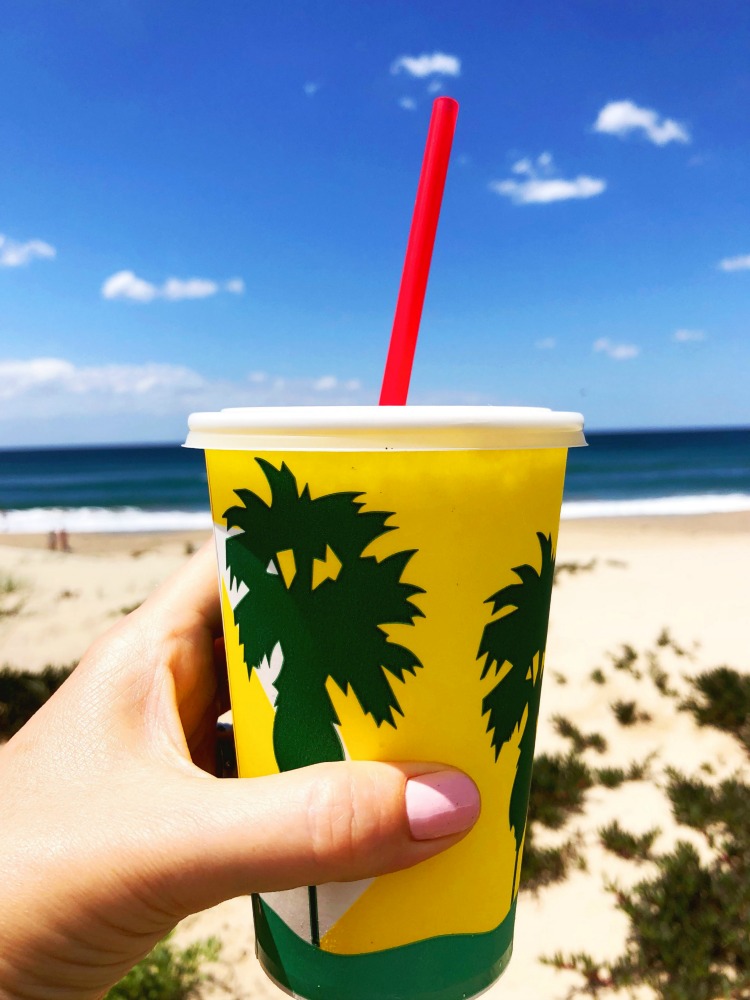 B640 Princes Highway, Berry, NSW 2535
This really is a winery with a conscience. Not only is it carbon neutral but it supports a number of local and national charities too. The estate has it all – a cellar door, accomodation, a super popular restaurant and there's even an alpaca farm. We didn't stay or eat but we did taste the wine and jolly good it was too. Rohan was an impeccable host and made us feel so welcome here. There's a $5 wine tasting charge but here the money goes to charity and you can choose one of three. Who doesn't love a wine tasting that gives back? We are especially partial to the Wileys Creek Sparkling Shiraz and take a few bottles home with us – here's to bubbles not troubles!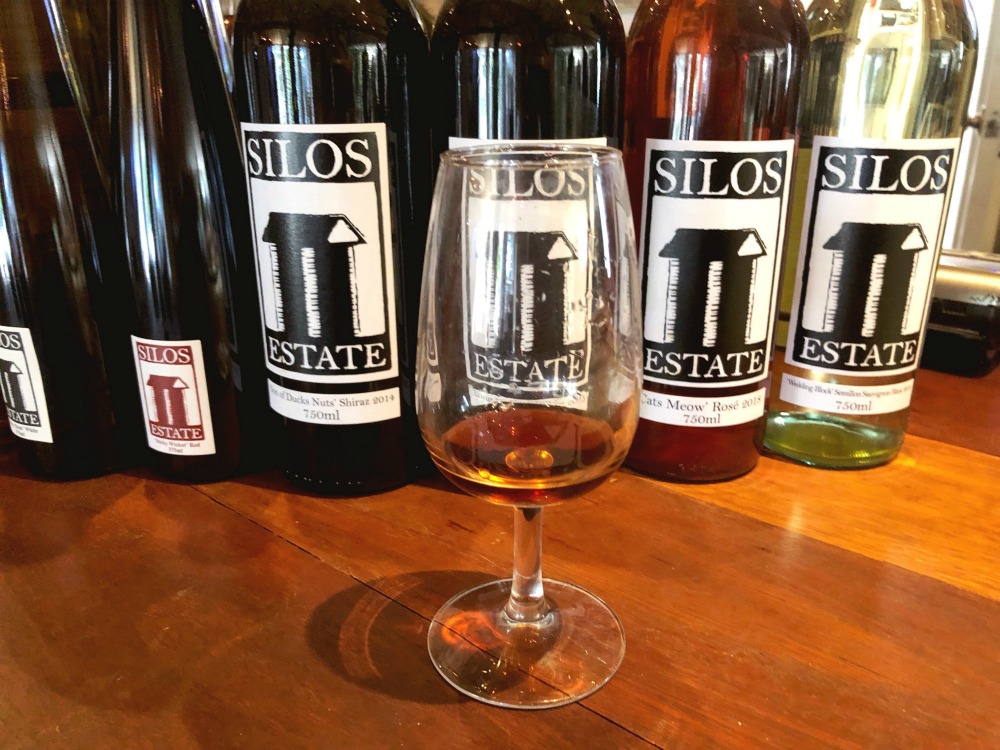 As well as a wide range of local gourmet produce, Silos also hosts the largest outlet on the South Coast for local alpaca producers, the Berry Alpaca Store. The estate also has a working alpaca farm although sadly, it was too sunny to see any of the furry beasts on the day we visited. We did however get to meet Siri the Spaniel which more than made up for the lack of alpaca!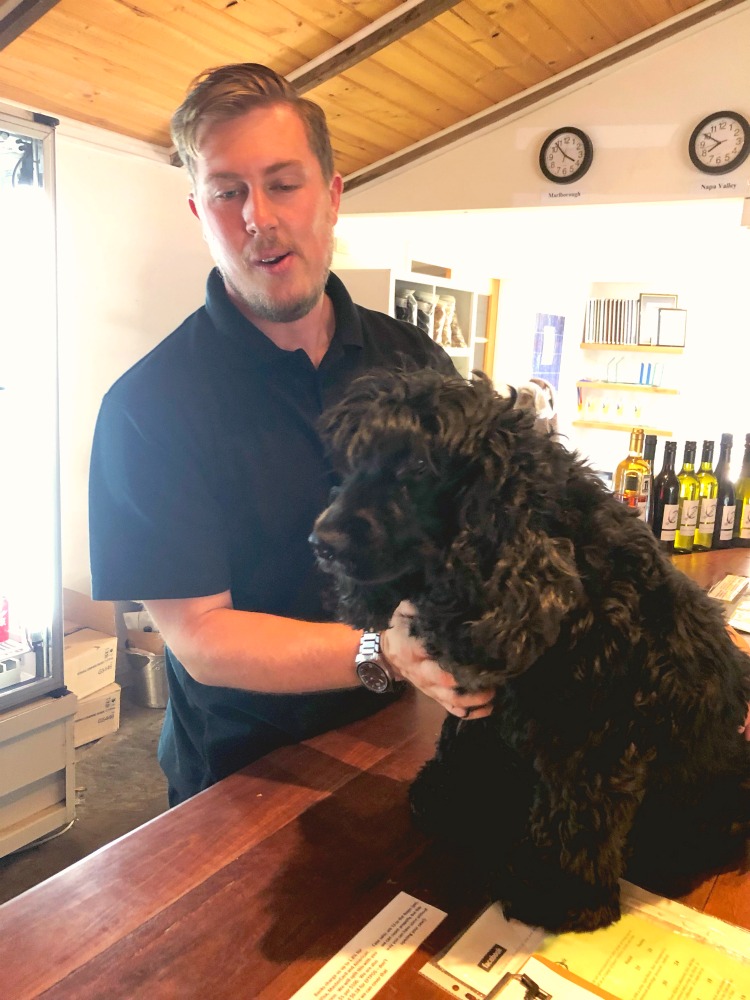 Checking Out the Blowhole at Kiama
Blowhole Point Headland, Kiama, NSW 2533
Kiama means "where the sea makes a noise" and never has been a town more aptly named. The famous Kiama Blowhole located next to the lighthouse has a 2.5m wide opening and at it's peak has reached heights of more than 30m. Formed from basalt lava flows over 260 million years ago (that's a million years before the dinosaurs!) , the Kiama Blowhole was first discovered by local Aboriginals who called it Khanterinte. 2km south you can find the Little Blowhole which is a little smaller.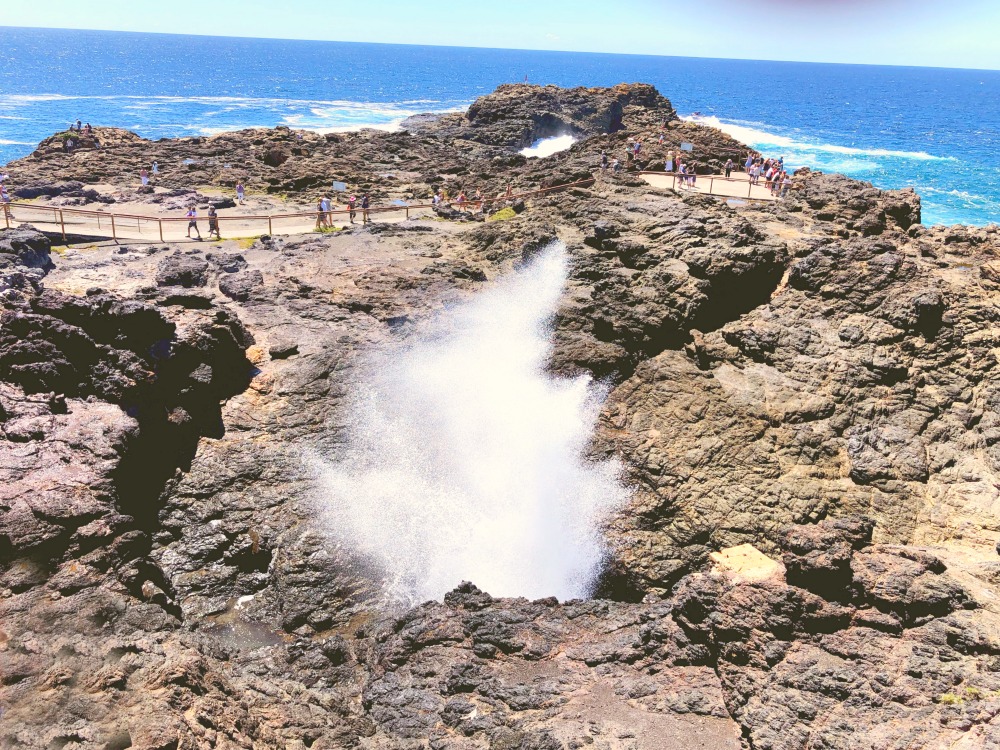 There's a great tourist information centre, toilets, parking, ramp access and the lovely Diggies coffee van (soon to be cafe) if you need a caffeine fix. Both blowholes are on the Kiama coastal walk and whatever you do, don't forget your camera!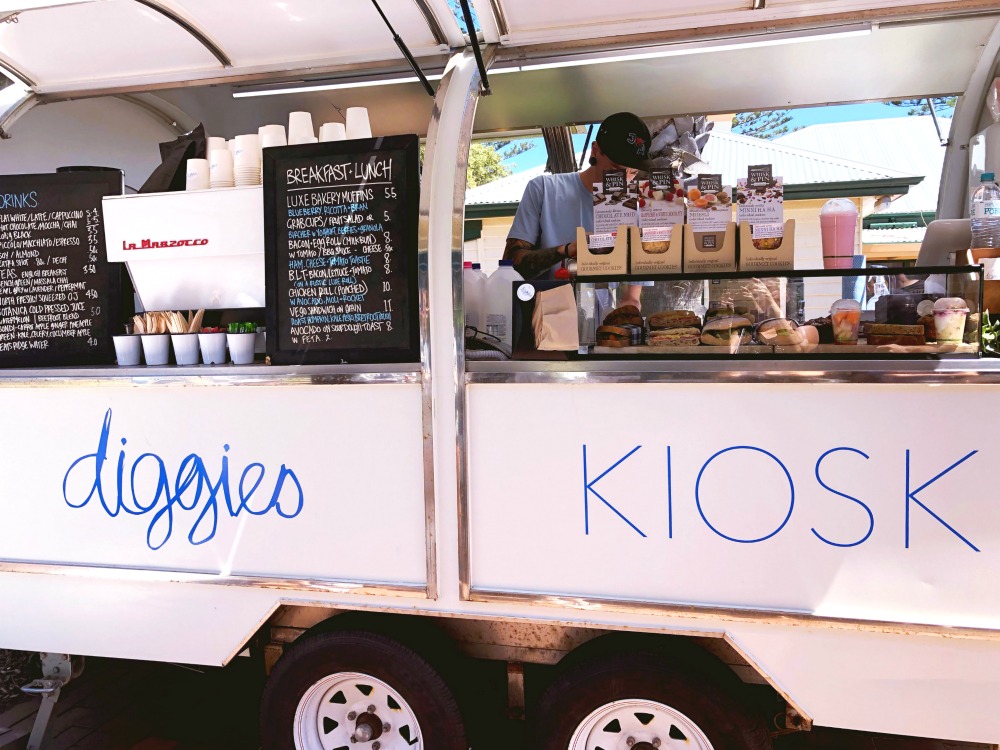 Kiama lighthouse
Blowhole Point, Kiama, NSW 2533
My lighthouse obsession knows no bounds and you can't miss this one located in the blowhole car park. Established in 1887, the lighthouse is still operating today, although these days it runs on electricity rather than oil and is unmanned.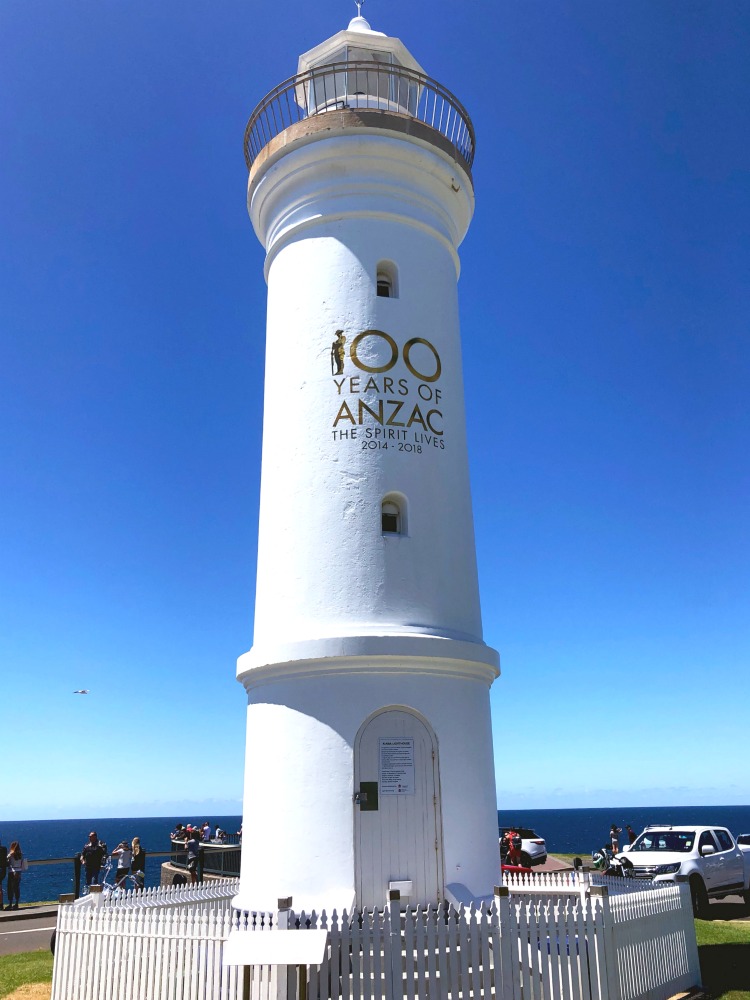 Where we shopped
It's no secret that I'm a wannabe minimalist and buying stuff (unless it's food) is not really my jam. That doesn't mean I don't like shopping though, as long as it's of the window variety!  And when it comes to top shops, Berry is full of them!
6 Old Creamery Lane, Berry NSW 2535
The Treat Factory certainly lives up to it's name, producing over 200 varieties of conserves, pickles and chutneys – many recipes of which have handed down over 4 generations. In fact, we came here on the hunt for some of their top notch chilli jam and we did not leave empty handed.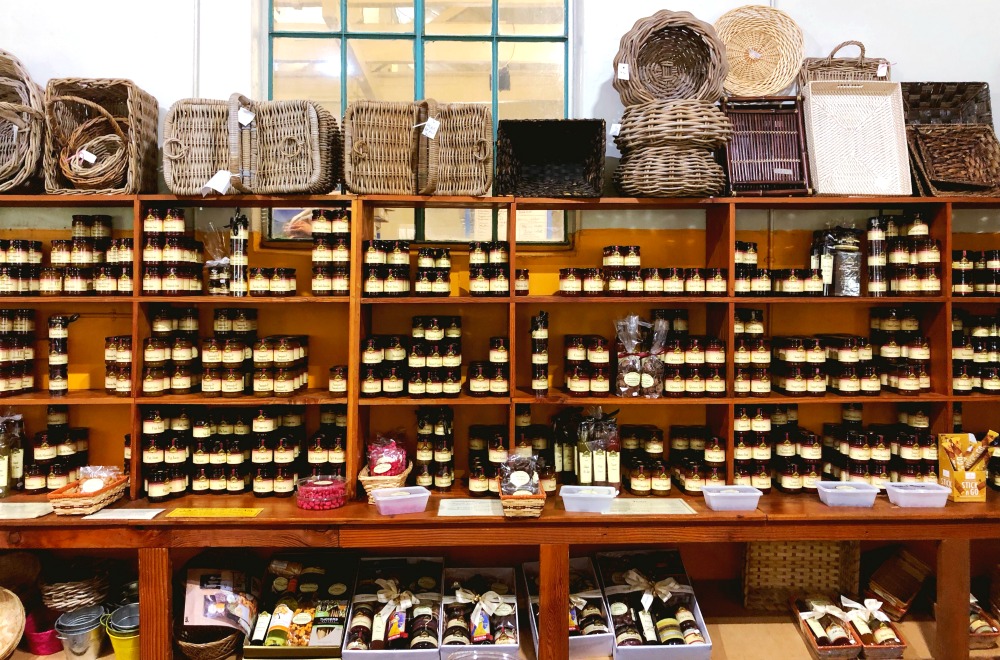 The huge warehouse is a food lover's dream with all a vast array of ingredients including rare and unusual spices, salts, sugars, local honey, whole foods, nuts, dried fruits, organic and gluten free pulses, pasta and kitchenware too! There's also a plethora of sweet treats with everything from Rocky Road to  fudges, brittles to lollies and if you're lucky you might see some Belgian chocolates being made, all by hand of course!
That's not all – there's a dairy bar where you can enjoy milkshakes, ice cream and sundaes all made from local South Coast Dairy Milk. Nom, nom!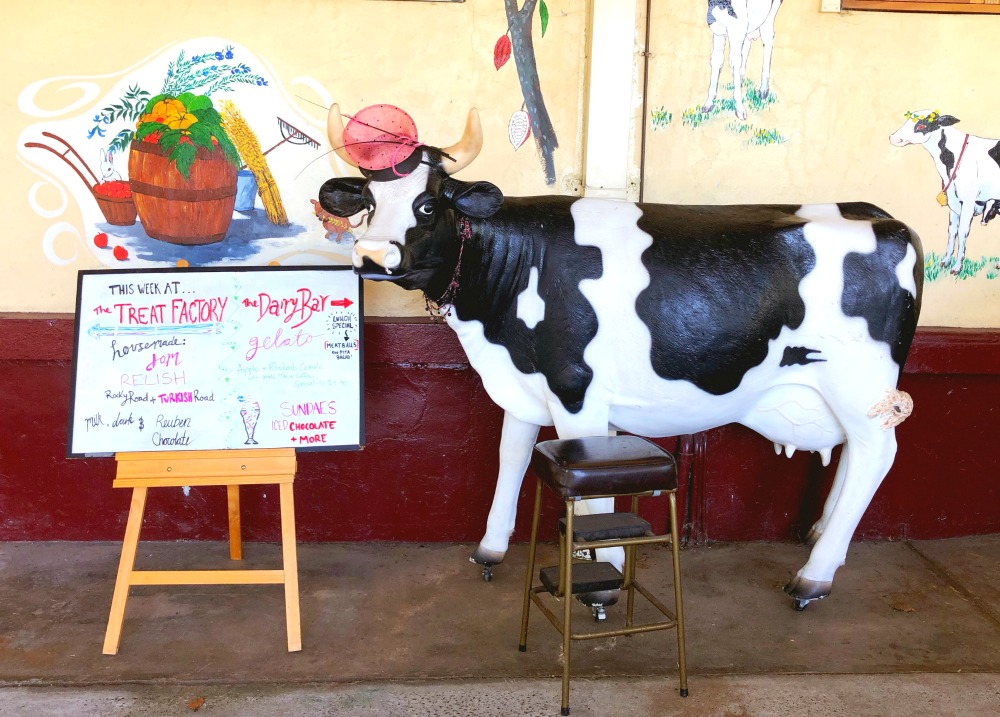 23 Prince Alfred Street, Berry, NSW 2535
This boutique homeware store is the baby sister of the Berry Sourdough Cafe and located right behind the cafe in a cute weatherboard building. Here you'll find a beautifully curated selection of delights for the home and garden.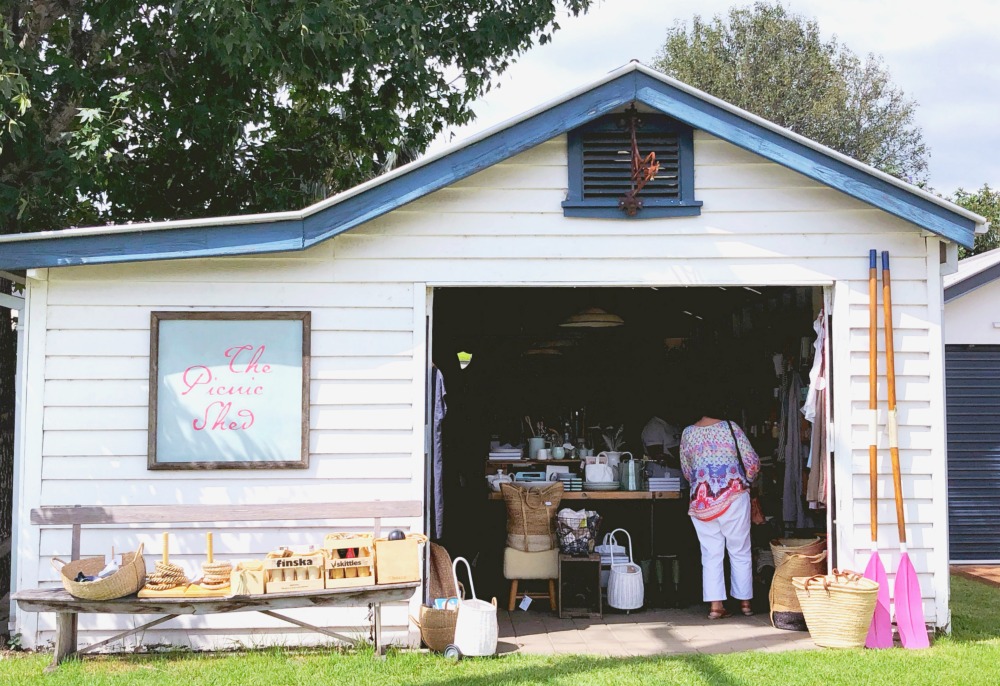 1/66 Alfred Street, Berry NSW 2535
This shop truly is a tea-lover's delight – the whole place is dedicated to all things tea – it's simply tea-riffic! Apart from a mind boggling selection of quality loose leaf tea, there's teapots, tea sets, teacups and lots more. They also serve the most delicious morning and afternoon tea and there's superior sconeage too!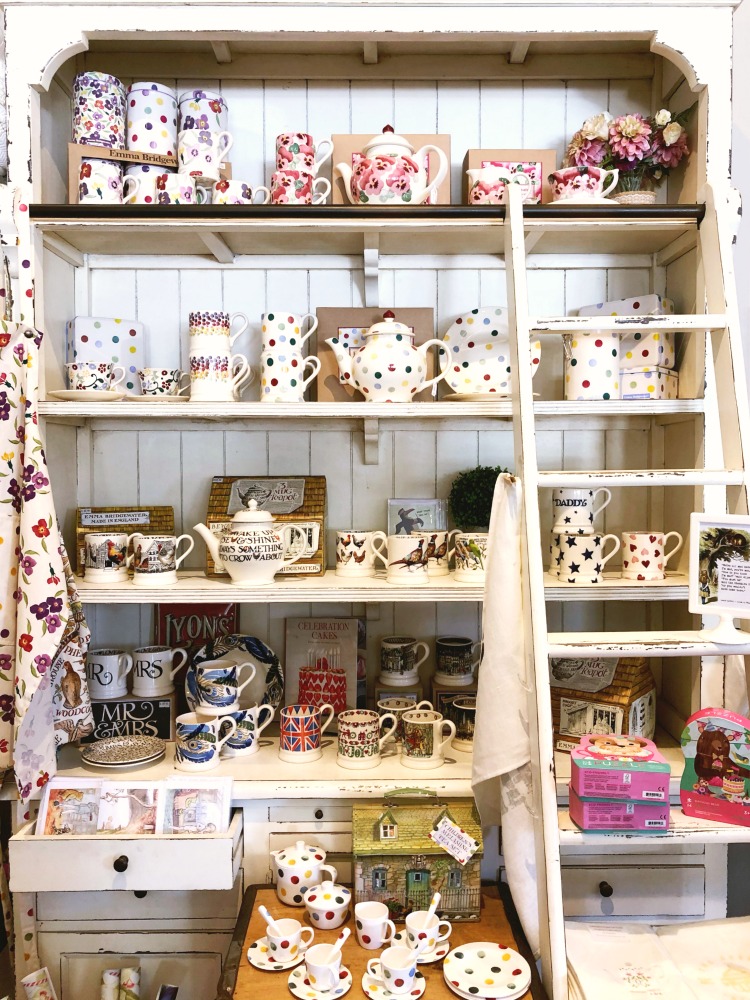 Where We Ate and Drank…
118-120 Kiera Street, Wollongong, NSW 2500
At just over half way between Sydney and Berry, Wollongong seems as good as place as any to refuel and when I say refuel, I'm talking about the humans, not the car! Talking of the car, parking is a bit tricky round here so we grab a spot in the car park at the mall, Wollongong Central (where it's free for 2 hours at weekends, $3.50 for 3 hours at other times) and take a short walk. After sitting in the car for so long, the opportunity to stretch our legs is most welcome.
Credit for this fabulous find goes to my instagram friend, Emma, a Wollongong local, she knows a good coffee when she drinks one! This is a super cute, highly instagrammable space with exceptional coffee, friendly service and swoon worthy plates and cups. There are heaps of vegan and vegetarian and some gluten free options here – see those sample doughnut bites on the counter, I think they should be called "I Can't Believe They're Vegan" because seriously, I would never have guessed! So good!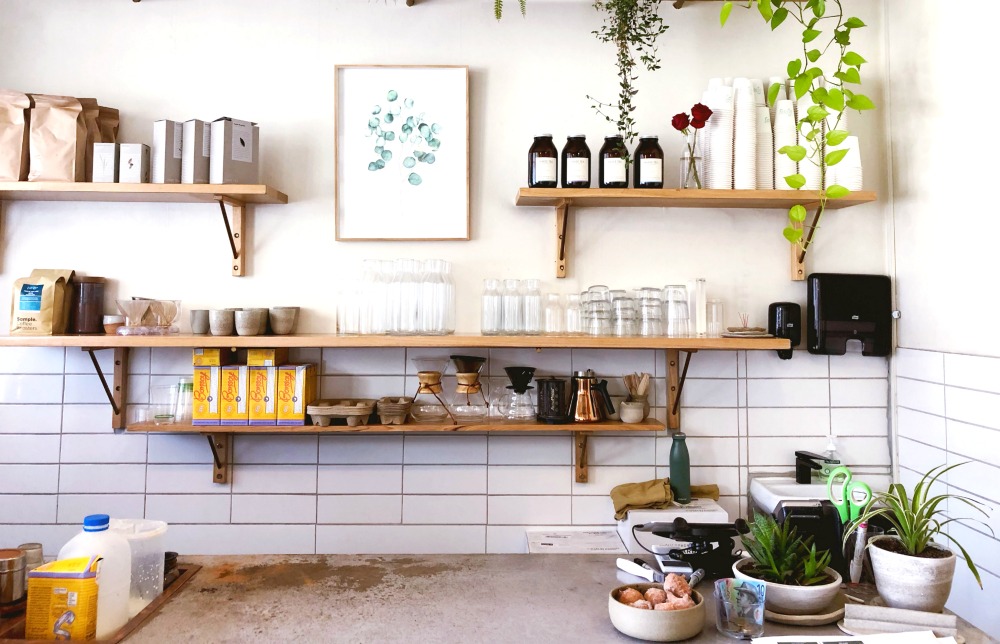 I'm more than satisfied with my Original Avo on Toast with smashed avo, haloumi, chilli, coriander, house made dukkah on sourdough. Our visit makes me want to move to Wollongong just so I can call Opus my local.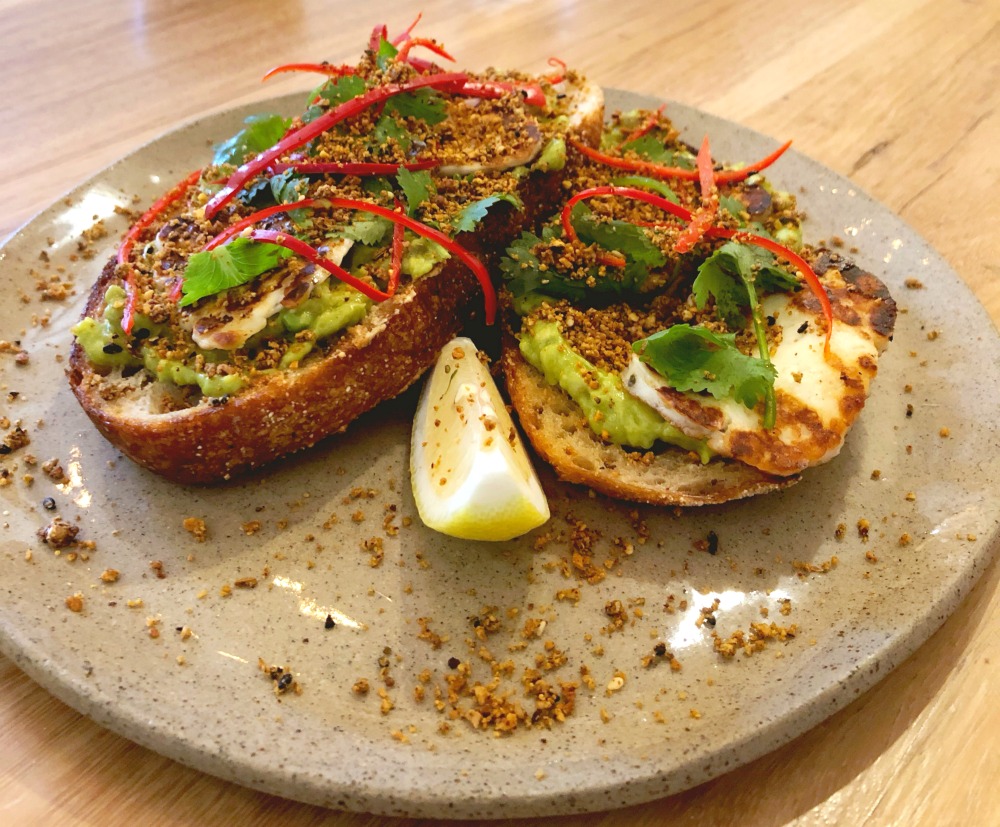 114 Queen Street, Berry, NSW 2535
Ali, our Airbnb host tells us that the locals love this place for the great coffee and healthy breakfasts and lunches but I only have eyes for the gelato which is locally produced, fresh from the farm at  The Pines Dairy. Options include cups, cones and take home packs and I must say my cone jam packed with Hokey Pokey totally hits the spot! It's oh, so creamy!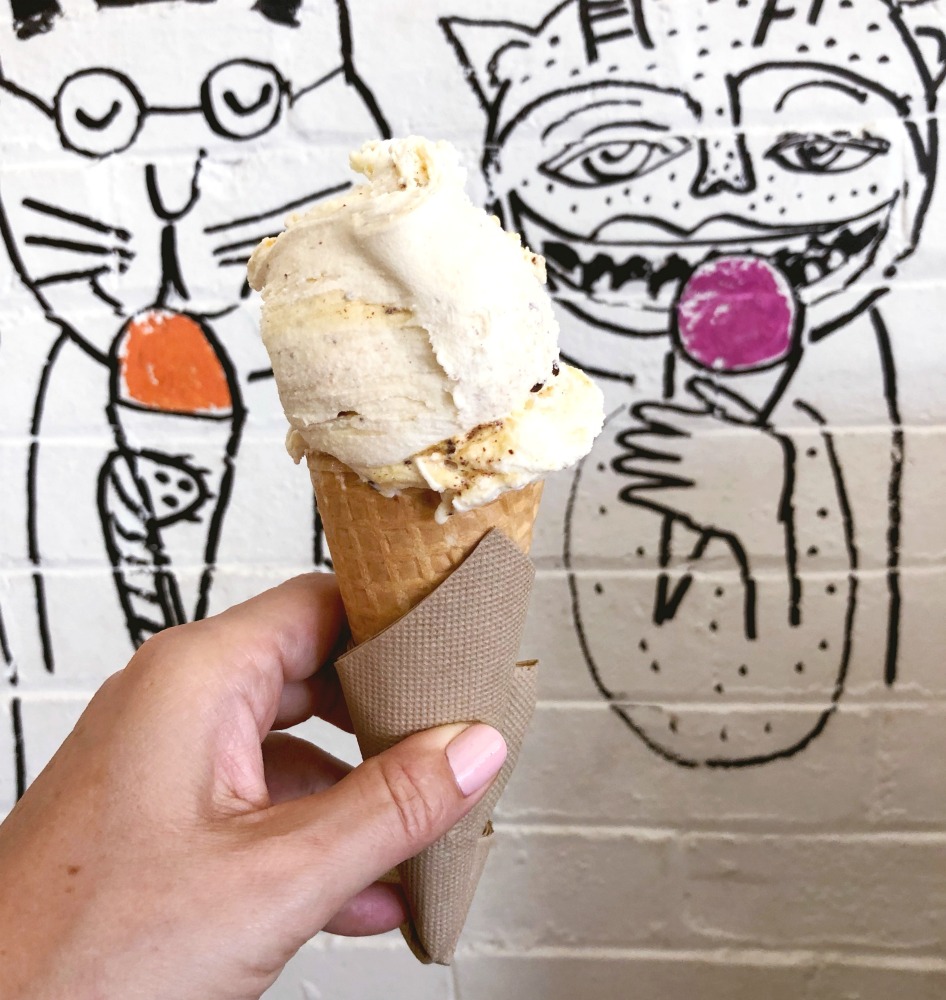 6/97 Queen Street, Berry, NSW 2535
Another great tip from Ali, this authentic but relaxed Italian restaurant has a small but perfectly formed menu with something for everyone. We've heard mixed reviews about the pizzas but the pasta dishes are standout and the cocktails are pretty fabulous too! This place is super popular and gets very busy so booking ahead is strongly recommended.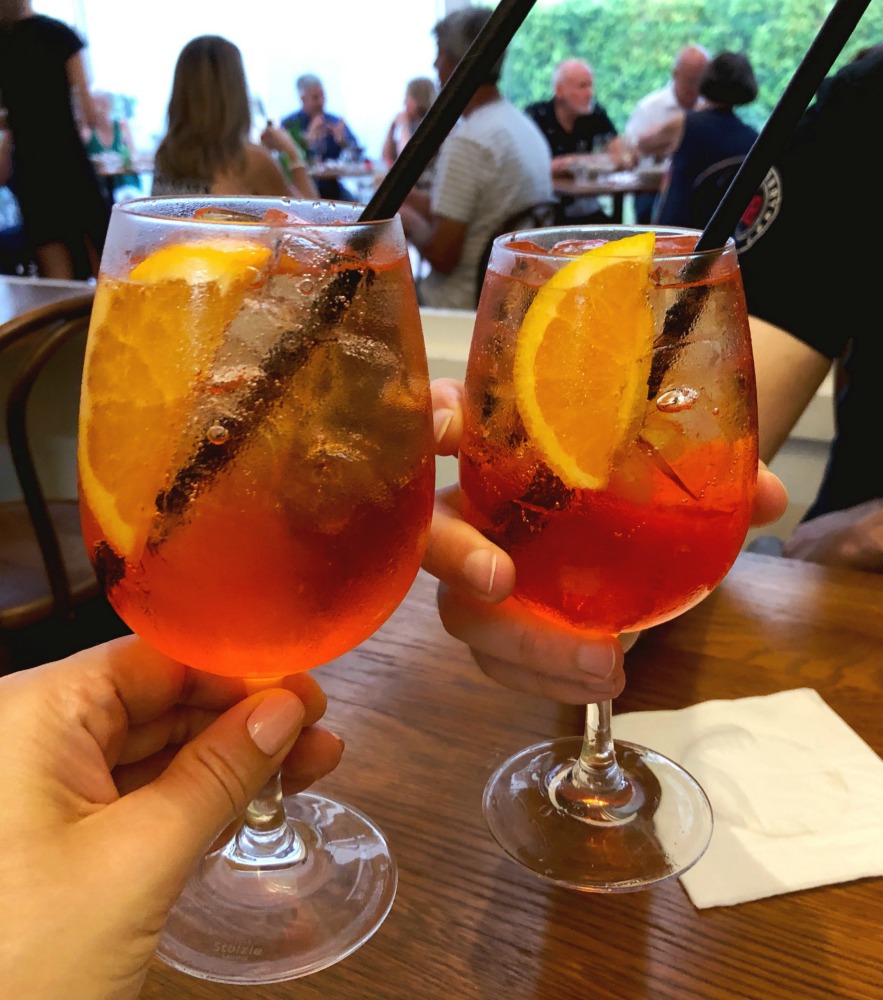 23 Prince Alfred Street, Berry, NSW 2535
This refurbished Federation-era shop can best be described as rustic industrial and it serves up top quality, fresh, modern Australian food. This is the go-to place for breakfast and lunch and if you want to take a taste of Berry home with you, buy some of the famous Berry sourdough bread or some mouth-watering pastries to take away.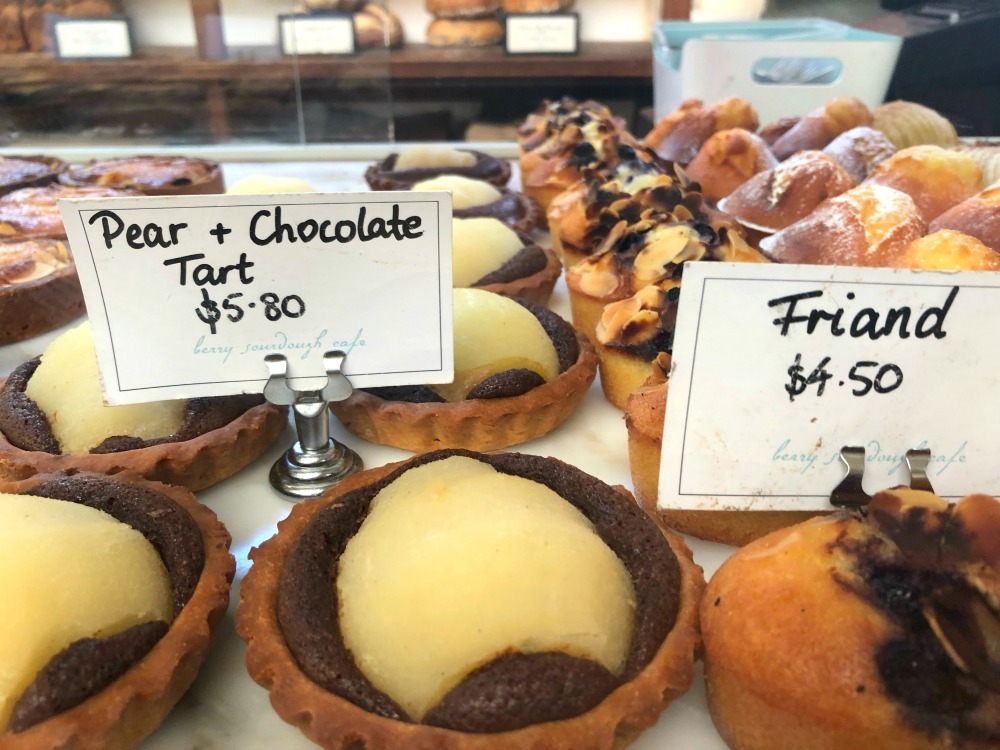 I have to say that my zucchini hummus with poached eggs, avo, goats curd and sourdough is one of the best breakfasts I have ever eaten and I have eaten a lot of breakfasts. David's enjoys his fried eggs and pialligo estate smoked bacon with a side of food envy!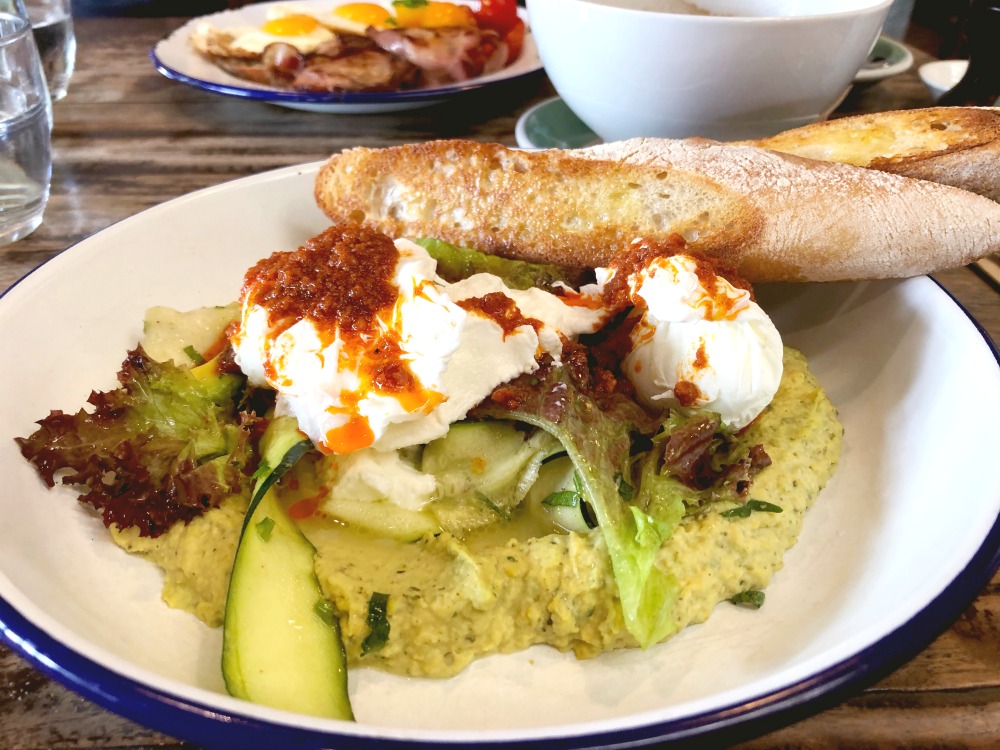 120 Queen Street, Berry, NSW 2535
This historic pub is our pick of the (two) pubs in town. Ali tells us it's where the locals go but may I respectfully suggest visitors go there too. There's a really relaxed vibe, they serve breakfast, lunch and dinner in the cafe and courtyard areas, there's live music on Friday and Saturday nights and much to David's relief, there's a decent range of craft beers. Win, win!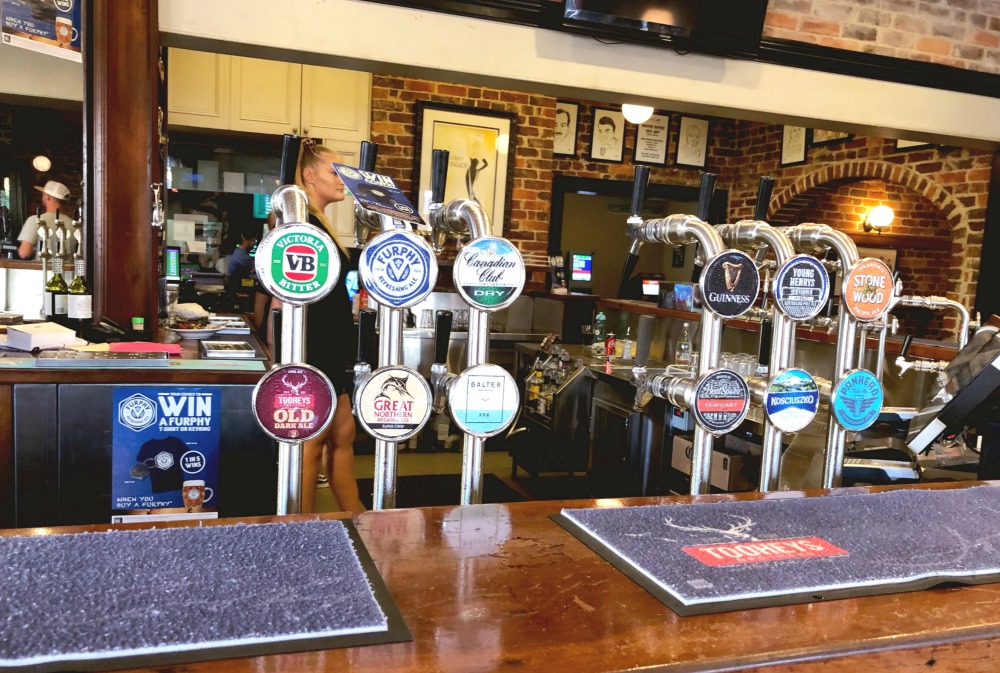 3/65 Queen Street, Berry, NSW 2535
We celebrate our anniversary at this modern, stylish eatery which showcases local, seasonal produce. It's certainly a meal to remember, the space is light and airy, the service is attentive and friendly and the food is absolutely sensational. We kick things off with this amazing chicken liver pate with pear chutney on sourdough and in case you're wondering, it tastes as good as it looks.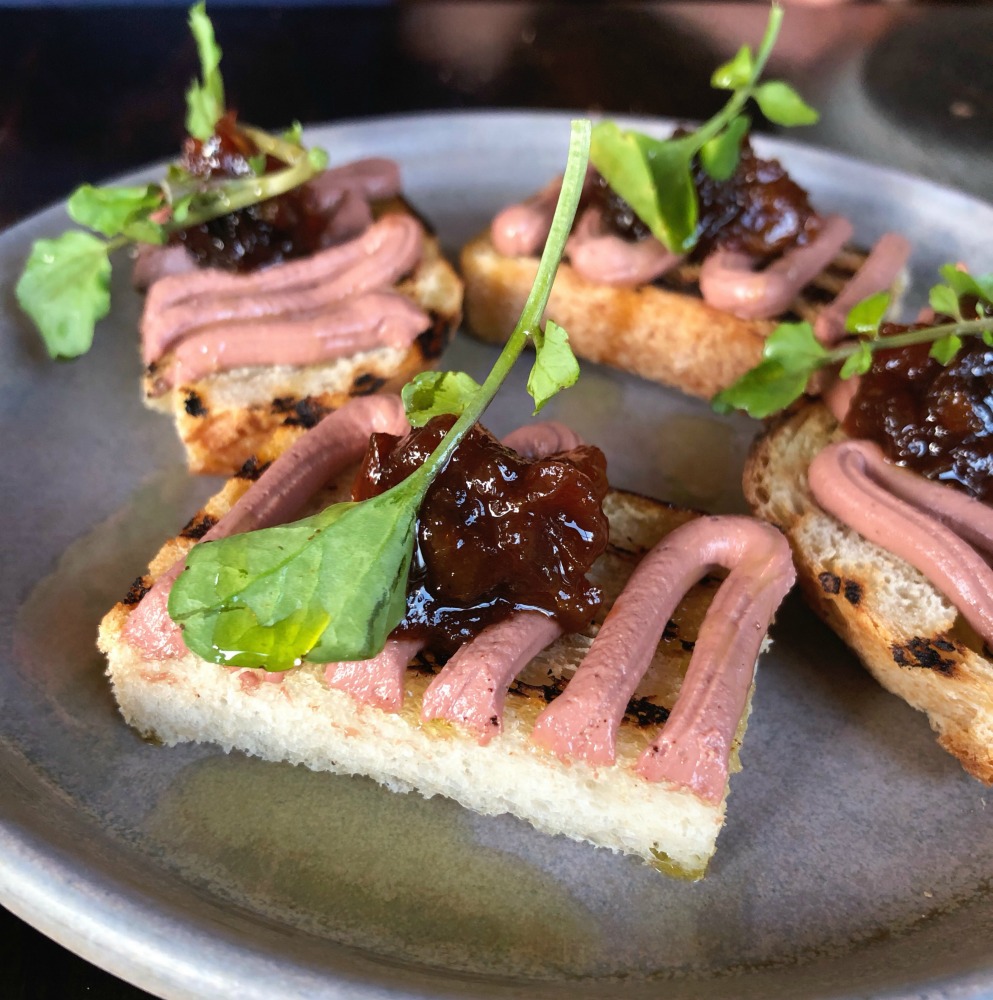 This is followed by the terrine of confit chicken, duck and proscuitto with peach and almond chutney and grilled baguette which is equally delicious. By this time the wine is flowing, the light is fading and I don't take any more food pictures, not ones that are good enough to share anyway! You'll have to take my word for it that the mains are top notch too, so much so that if I were not in public, I would totally lick the plate clean! It's a truly wonderful experience and one we are very keen to repeat next time we're in town.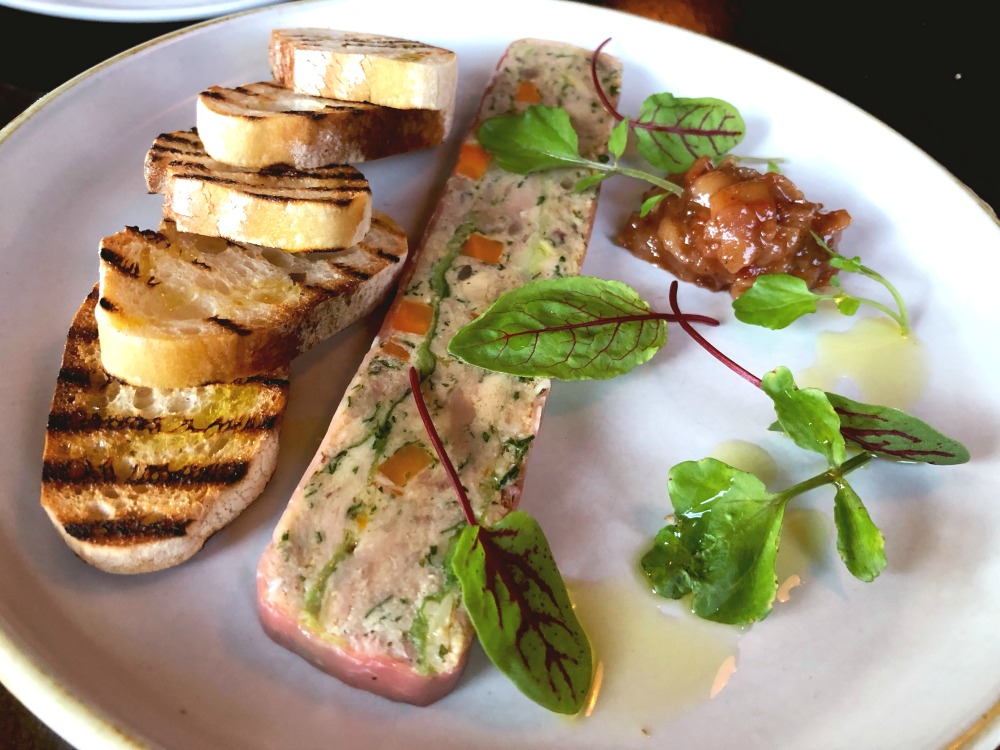 1/66 Albert Street, Berry, NSW 2535
A visit to Berry is not a visit to Berry without a visit to The Berry Tea Shop. When you're done swooning over all the tea-related merchandise, sit ye down with a pot of delicious tea (from the extensive tea menu) and one of the freshly baked scones. You won't regret it, I promise. Can you guess whose scones are whose?!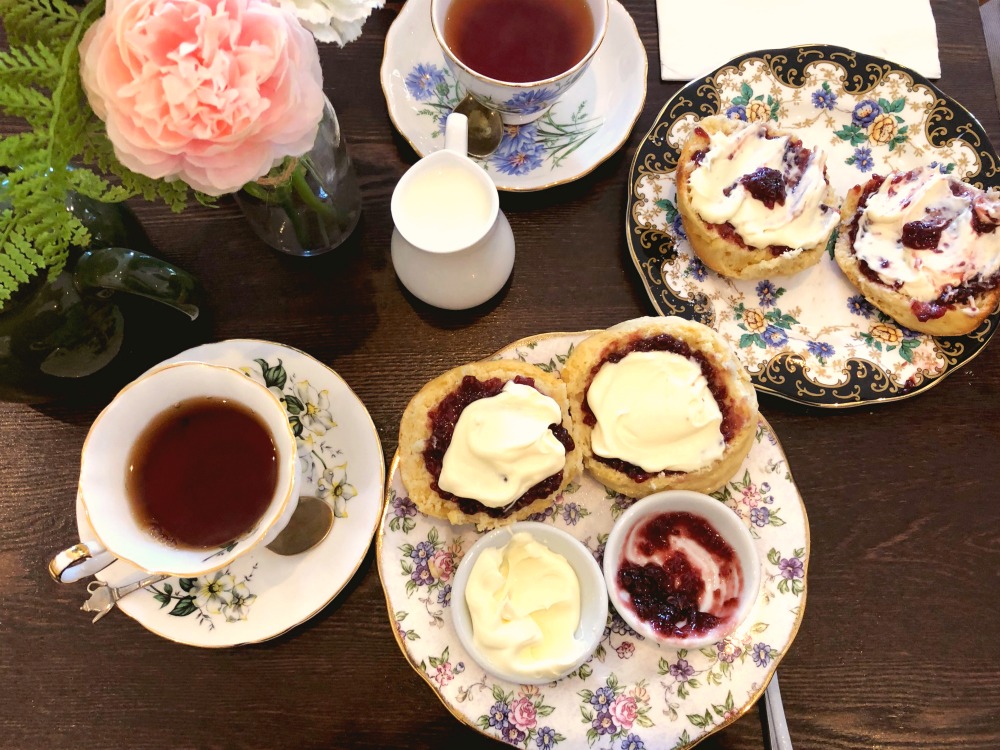 73 Queen Street, Berry, NSW 2535
The Berry Doughnut Van has been churning out hot, freshly cooked cinnamon doughnuts for over 55 years and believe me when I tell you, you don't want to leave town without one. The van is open daily from 9am – 6pm and on the Sunday morning we visit, it's absolutely packed! Prices are reasonable ($2.20 for 1, $11.5 for 6 or $18 for 12) and all the doughnuts here are cooked to order. Although you might need to exercise a little patience, just remember all good things come to those who wait. Especially when there are doughnuts involved!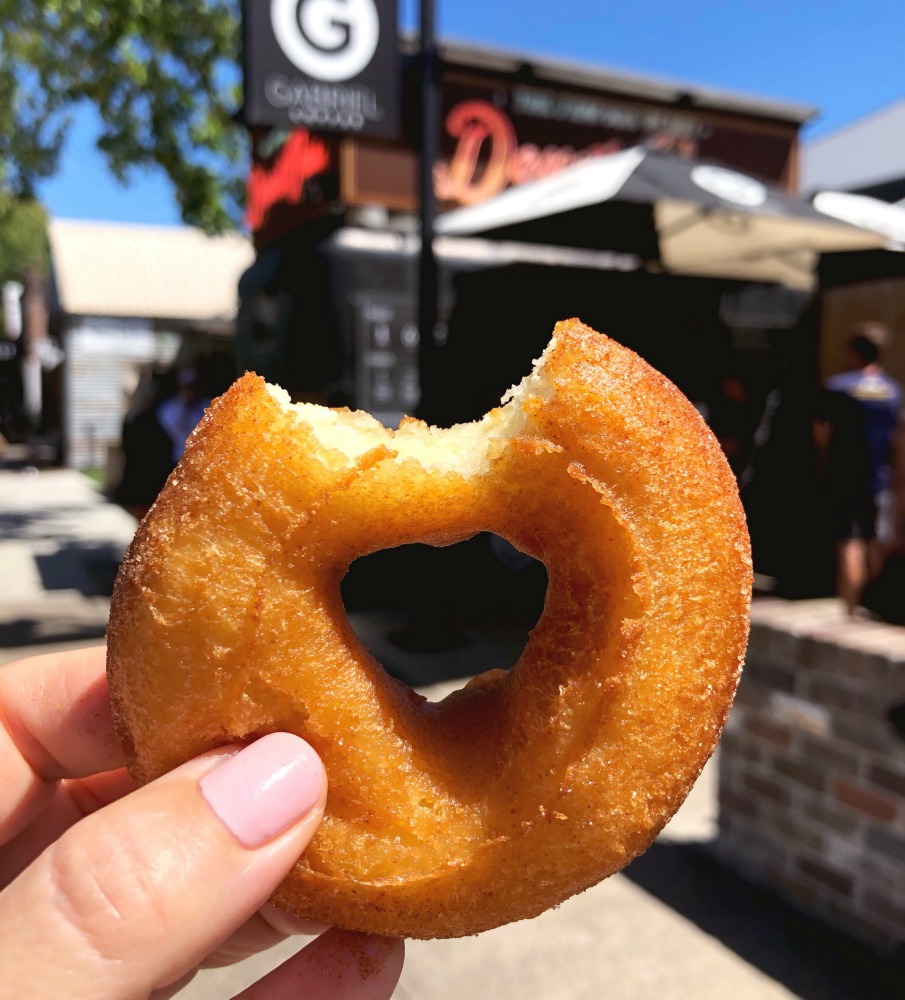 Have you been to Berry? What should I add to my list for next time?  Do you prefer experiences or things?