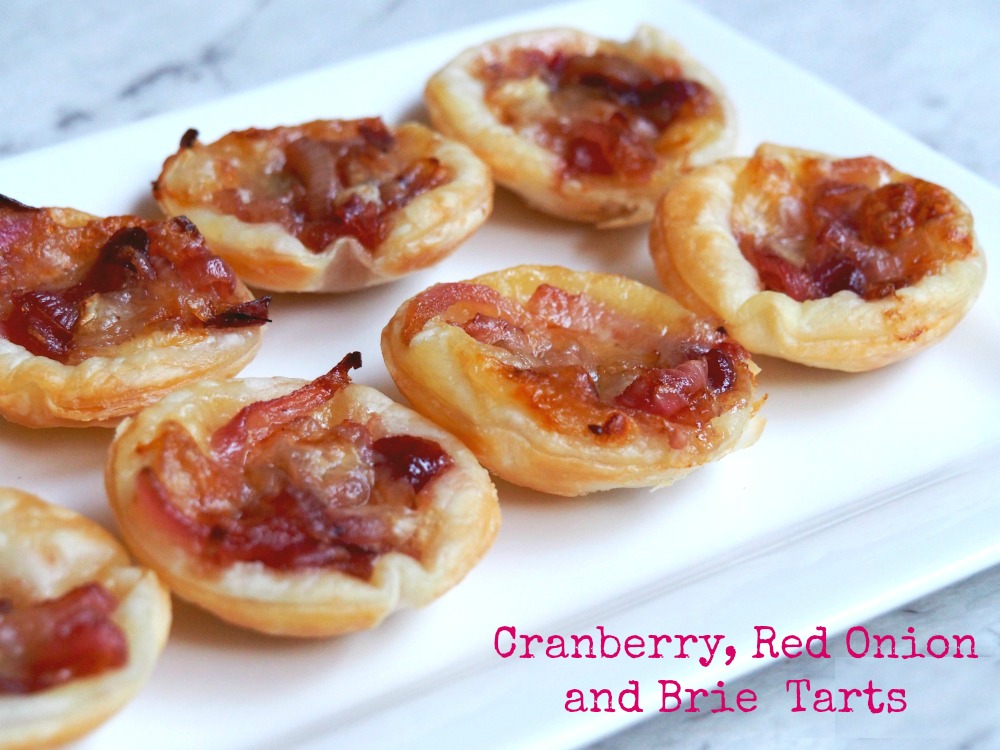 Golden puff pastry, caramelised cranberry red onions and rich, creamy brie all baked together into delicious bite sized tarts. They're impossible to resist!
I've been a bit obsessed with these caramelised cranberry red onions since I revamped the recipe for the Turkey Burger with Cranberry Onions but now I've realised I can bake them into a tiny tart and top them off with brie, I can't stop making them and I won't stop making them.
I first made these when I was putting a platter together to take to our friends who are like family. Despite filling my board with delicious cheeses, my homemade pesto and my world famous (in our world anyway) pesto bread, it was these tarts that went like hot cakes, or should I say hot tarts? It was like a scene out of Oliver with everyone asking "Please Sam, can I have some more?"
These little tarts are my new party piece, they're super easy to make, super easy to eat and are delicious eaten hot or cold. They're a perfect little appetiser and left overs (not that we've ever had any) would go great in a lunch box I'm sure. I know they might not be the prettiest appetizer but I can guarantee they're some of the yummiest!
I know cranberries are usually associated with yuletide but truly these tarts are for life, not just for Christmas. You seriously do not want to wait until Christmas to make these because if you do, you are missing out!
Is there a dish you're famous for? Have you got a favourite food combination?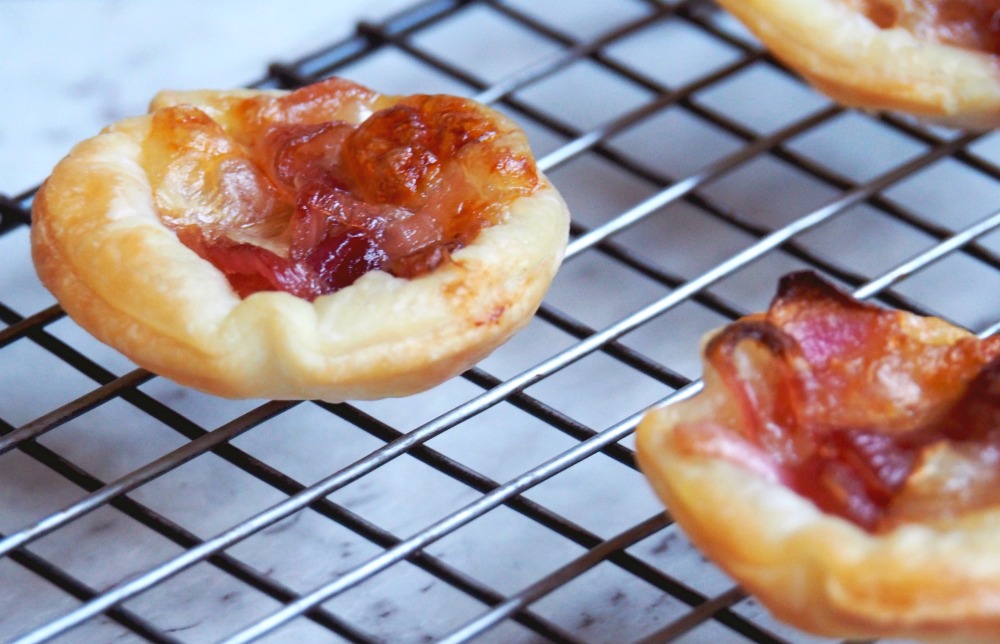 Makes 12
Ingredients
1 tablespoon olive oil
1 large red onion (300g), sliced thinly
2 tablespoons red wine vinegar
1 tablespoon brown sugar
2 tablespoons cranberry sauce
1 sheet puff pastry
120g brie, chopped into small chunks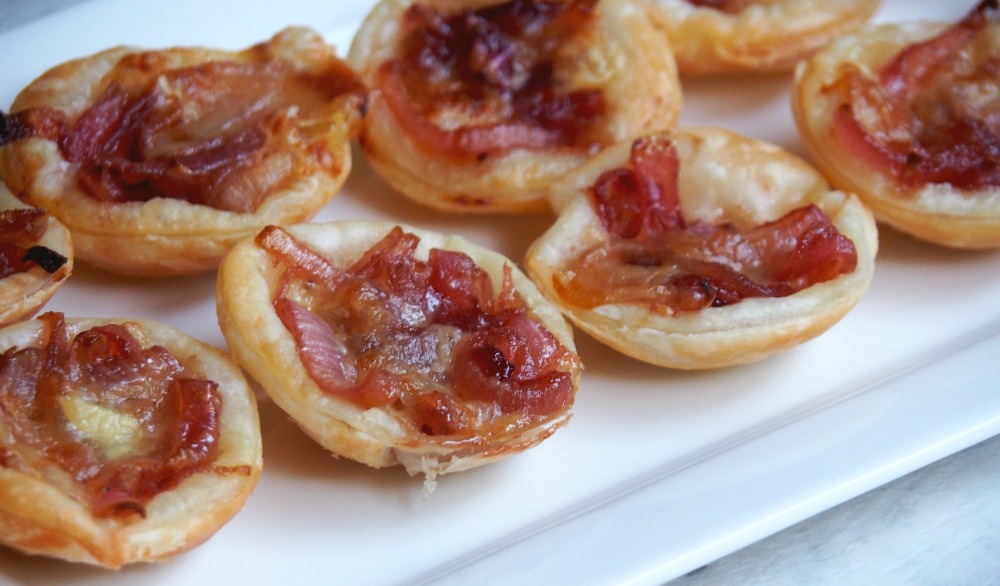 How to
To make the cranberry onions, heat the oil in a medium frying pan, add the red onion and cook, stirring occasionally, over medium heat for about 15 minutes or until the onion is soft. Add vinegar and sugar and cook stirring for about 5 minutes or until caramelised. Stir in the cranberry sauce, then remove from heat. Allow to cool.
Lightly grease a 12-hole (1 tablespoon/20ml) shallow round-based patty pans.
Preheat oven to 190C.
Using a 7cm cutter, cut 12 rounds from the pastry sheet. You'll need to patch together the excess pastry to make the last 3 rounds but don't worry no one will notice the join! Gently press pastry rounds into pans.
Divide the cranberry onions between the pastry cases and top with brie.
Bake for about 15-20 minutes until the cheese has melted and the tarts are puffed and golden. Allow to cool for 5 minutes before serving.