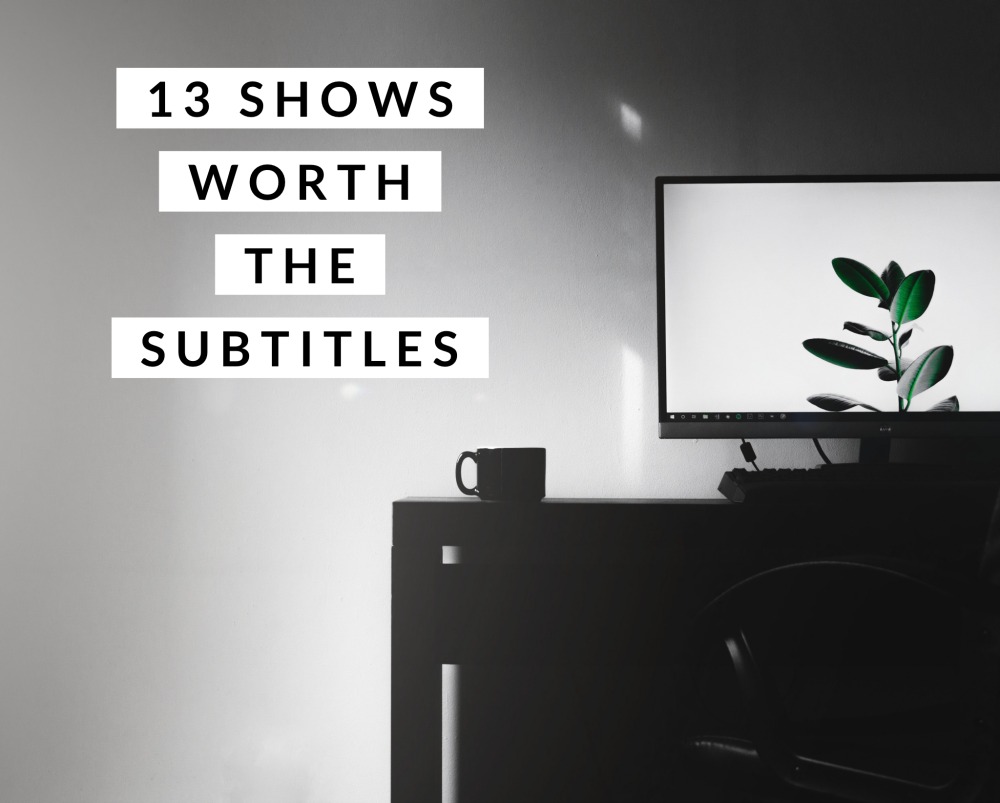 It's no secret that I'm a huge fan of foreign language shows and love me some subtitles. Of course, I watch a lot of English speaking shows and I've shared my favourites here and here.
There are so many benefits to watching foreign language series. When you watch a show that's been made in another country, you're not just exposing yourself to a new (or at least a different) language, you're opening up a whole cultural experience right there from your sofa! Watch enough foreign TV and you'll really get a real feel for the country and it's culture.
Another bonus of watching programmes with subtitles is that the TV demands your full attention. You won't want to surf on your phone or wash the dishes or make a cuppa with the programme on in the background because you won't want to miss a thing. I know it sounds like a bit of a paradox but watching a foreign language programme demands that you be fully present something that's not so common in the busy world we live in.
Perhaps my favourite thing about TV with subtitles is language acquisition. I'm always telling the international students in my class to watch English speaking TV programmes with subtitles to improve their English and it really does work! If you've already studied or know a bit of the language, watching TV with subtitles will not only jog your memory but extend your vocabulary and hone your listening skills. I already speak a bit of French and Hebrew and can now understand big chunks of French and Israeli programmes. And if you're watching TV and exposing yourself to a new language, you'll soon pick up key words and phrases – imagine learning a language from your living room! I literally have taught myself basic Swedish from the couch!
If you're watching down under, SBS has a plethora of quality foreign language series to choose from but you have to be relatively quick and watch them while you can. Netflix also has some great choices but note that the first time you watch a foreign language show on Netflix it will default to the dubbed version – urgh – but if you want to watch the show as it's creators intended, just undub Netflix first!
So without further ado, 13 fantastic foreign language series you just won't want to miss!
Belgium
The Outlaws (also called The Clan)
1 season
The five Goethals sisters may not be as close as their deceased parents would have like but one sister in particular has definitely distanced herself from the pack. Goedele has fallen under the spell and the influence of her boorish, bully of a husband, Jean-Claude Delcorps.
When the series begins Jean-Claude is already dead (thank goodness) and it's pretty clear from the outset that the four sisters finished him off. The first season is spent flashing back and fast forwarding to the present, unravelling the mystery of why they killed him, and more importantly how did they do it? Comedies don't get much blacker or for that matter much better than this. First class!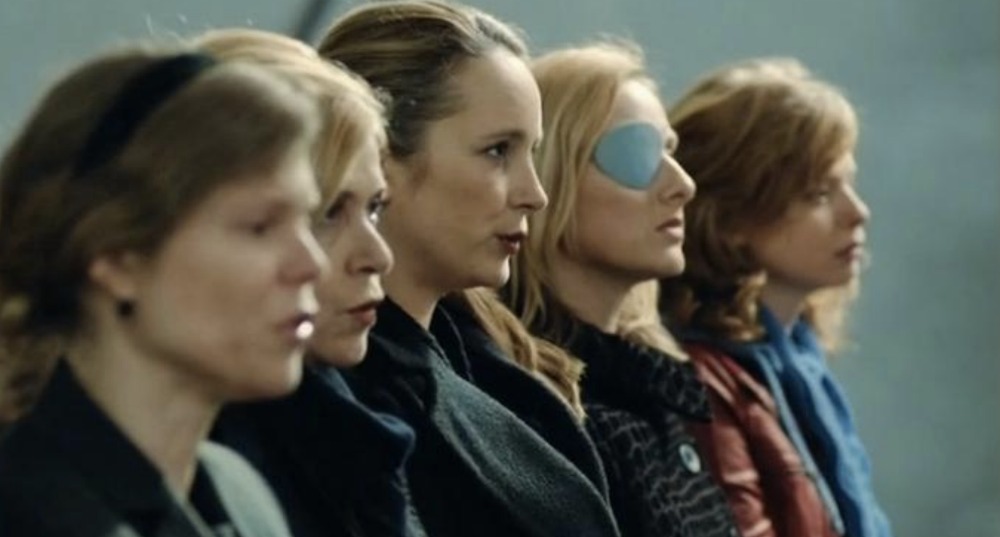 France
Black Spot
2 seasons
Set in Villefranche, a fictional, small, isolated town at the edge of a forest, a police chief and an eccentric new prosecutor investigate a string of murders, strange folk and weird goings on in a town where the murder rate is six times higher than the rest of the country. This French/Belgian thriller is very dark, moody, spooky and I have to be honest, a bit weird. There are now two seasons for your viewing pleasure. Watch now on Netflix.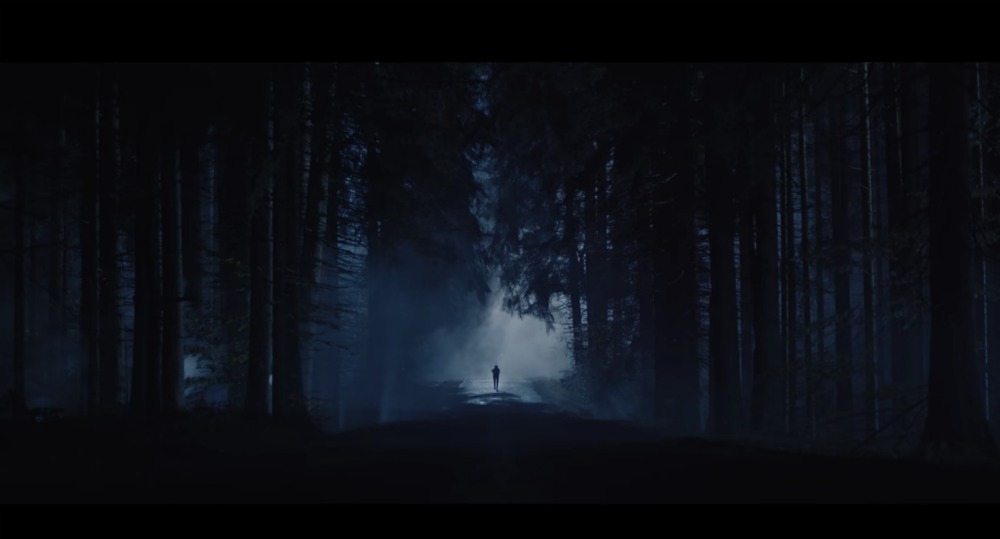 The Bureau
4 Seasons
Based on real accounts by former spies and inspired by contemporary events, this French spy thriller focuses on the daily lives and missions of the spies working in the DGSE (the French equivalent of the CIA) and specifically, the department that looks after it's undercover agents, the Bureau of Legends.
The show focuses on the work of Guillaume Debailly, code name Malotru, who is mysteriously called back to Paris after spending six years under cover in Syria. Malotru faces the challenge of reconnecting with his ex-wife and daughter and adjusting to normal life especially when he discovers that his married lover Nadia is no longer in Damascus, but in Paris. He is prepared to risk everything for love with consequences that could jeapordise not just his own work but that of the DGSE.
There are four seasons of The Bureau each as fast paced, realistic and brilliantly written as the other. C'est magnifique! Watch now on SBS on Demand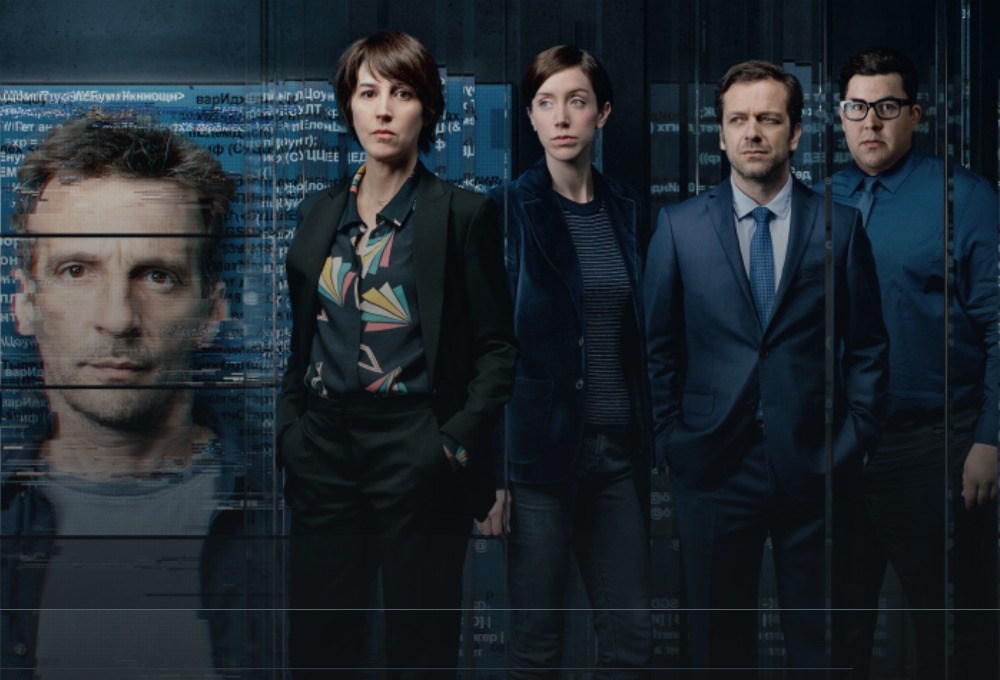 The Tunnel
3 Seasons
This British-French crime drama is based on the sensational Swedish series "The Bridge," although as you might have guessed instead of the crime taking place on a bridge, it takes place in the Channel Tunnel at the mid-point between the two countries. The murder of a prominent French politician sparks a huge and rather complex cross-channel investigation in which British and French detectives have to work together.
There are so many similarities between the Swedish original and The Tunnel, both storylines have surprises at every turn and even the characters are similar with a brutally honest, overly serious female French detective and an ageing, charming male British detective. That said, The Tunnel has merit in it's own right and Seasons 2 and 3 see the show developing a depth and identity all of it's own. If you're new to subtitles, this show is a great place to start as half is in English and the other half in French. Watch now on ABC iview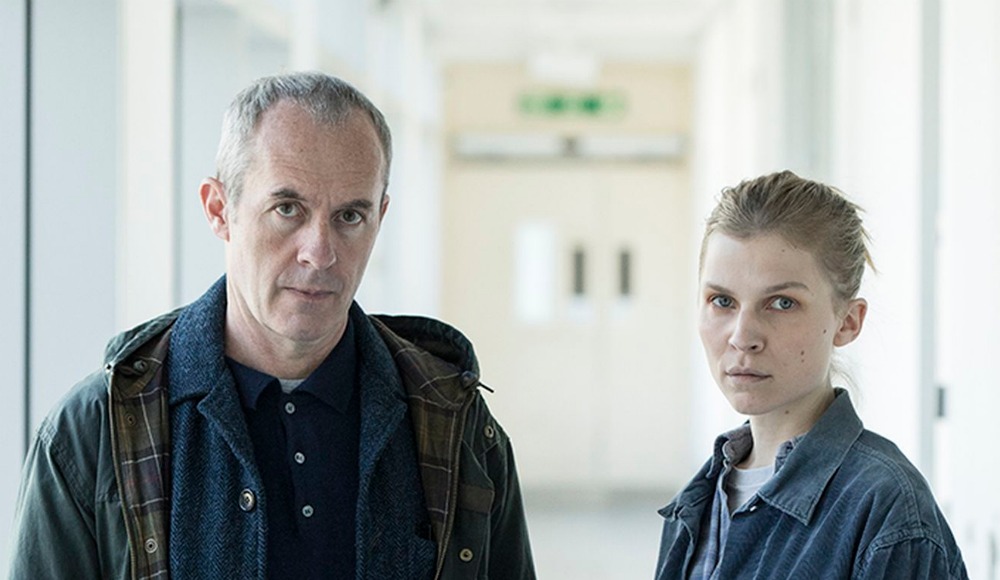 Norway
Mammon
2 Seasons
This Norweigan thriller follows a hard-hitting journalist who uncovers fraud and mysteries that go to the pinnacle of power. It soon becomes apparent that in Norway, politics is a dirty business and journalism is a dangerous one. There's no fake news here just a stellar cast, top notch acting and a plot that really reels you in. Luckily, there are two seasons for your viewing pleasure and rumour has it that there may be a third. Fingers crossed!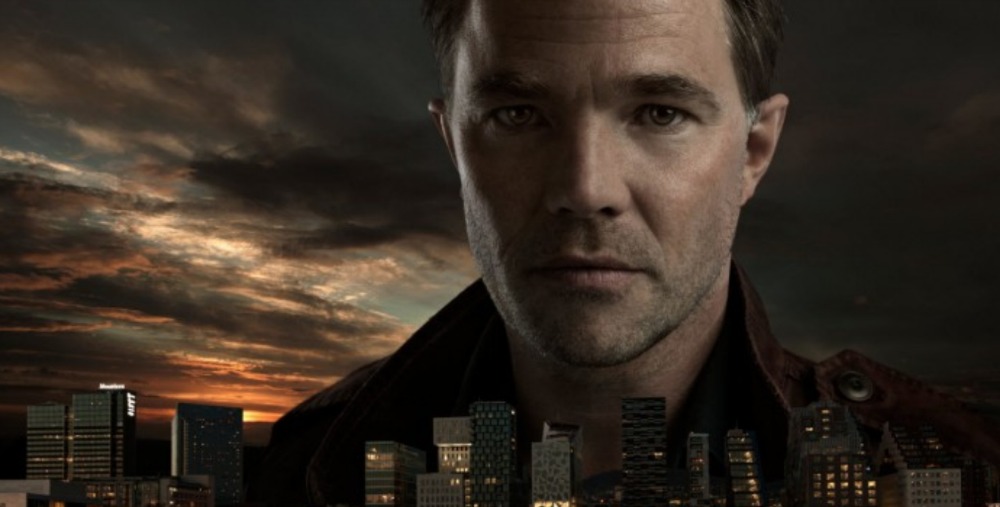 Aber Bergen
3 Seasons
This series could actually be called Lawyers in Love because at the centre of this courtroom drama, you'll find Erik Aber and Elea Bergen, recently separated, professional partners who just happen to be two of the sharpest lawyers in Norway. Erik is as fiery as Elea is icy and when they're together the sparks really fly. Together with their eclectic team of attorneys they have built up a hugely successful law firm but as they attempt to balance their professional and private relationships, they are thrown into a whole heap of moral, social and legal dilemmas.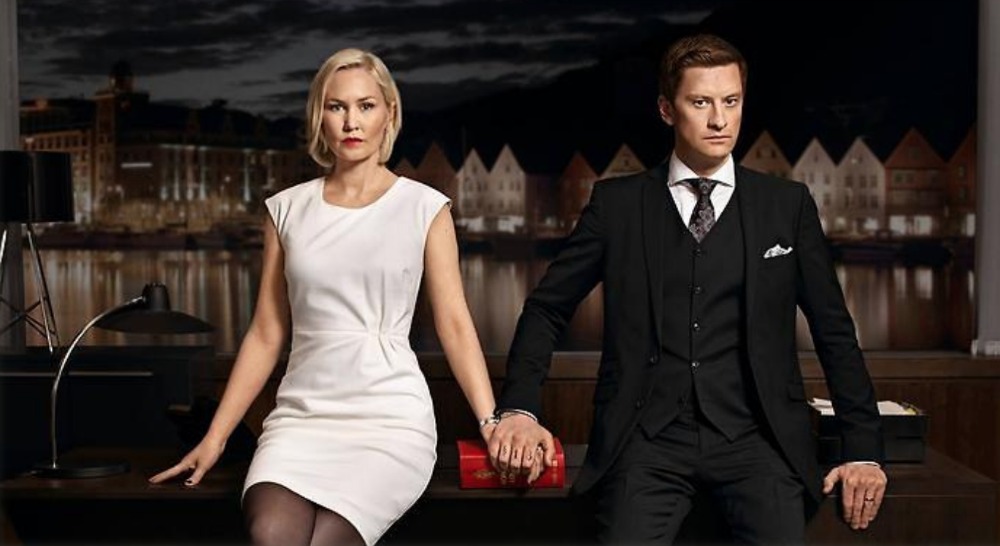 Greyzone
1 Season
This high octane Swedish-Danish thriller follows the lead-up to a terror attack in Scandinavia. In Denmark, brilliant drone engineer Victoria is taken hostage by terrorists in her own home. Meanwhile, the security forces in Sweden and Denmark work around the clock to try and prevent the attack from happening. It's gripping stuff and you can watch it now on SBS on Demand.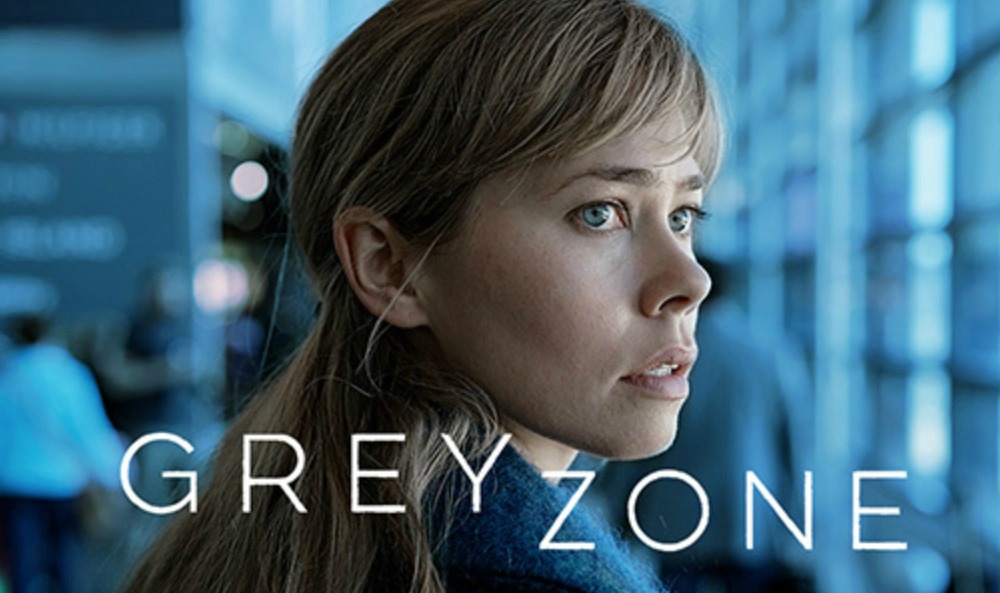 Black Widows
2 Seasons
Nationality wise, this series is a bit of a hybrid, it's produced by a Finnish team although the cast and directors are Scandinavian and though it's set in Scandinavia, it was shot almost entirely in Finland. Go figure!
In Black Widows, three best friends are all married to abusive men who all happen to work for the same company. The women decide they have had enough of their errant husbands and plan to do away with them and that's when the fun really starts. This series combines the best of Nordic crime drama with some cracking black humour. There are two seasons although the first is far superior to the second. Watch it now on SBS on Demand.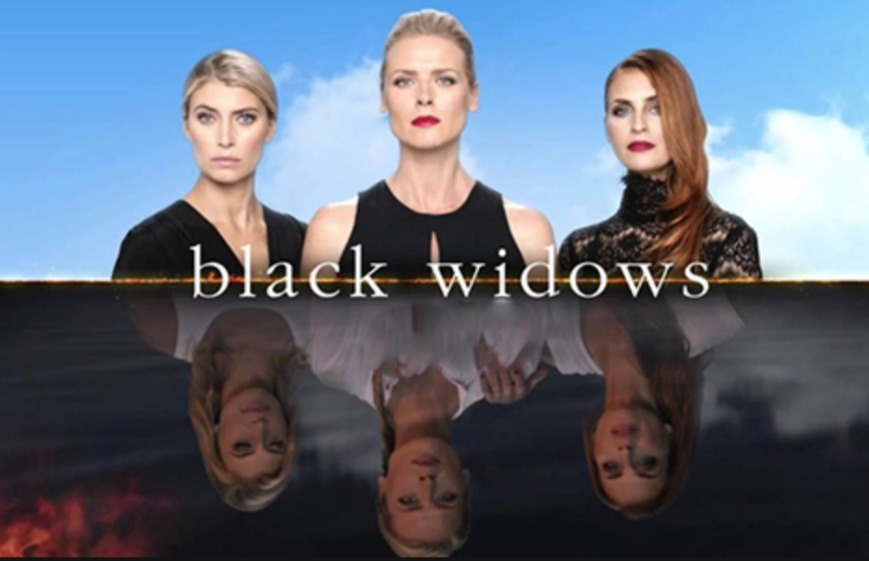 Sweden
The Bridge
4 seasons
This is actually a joint Swedish and Danish production and Nordic Noir at it's finest. When a body is found on the bridge right between Denmark and Sweden, what looks like one murder actually turns out to be two. The body has been cut off at the waist and joined together, half of it belongs to a Swedish politician and the other to a Danish prostitute. Danish Inspector Martin Rohde and Swedish inspector Saga Noren have to team up and work together to find the killer.
Martin and Saga are an unlikely pair – Saga is emotionally detached and has difficulty expressing her emotions but is balanced out by Martin, think maverick meets teddy bear – and they strike up a good working relationship. In seasons 3 and 4 Saga partners up with Henrik Sabroe and the chemistry between the two really intensifies. Each season is a masterclass in photography, plot and characterisation and each will keep you guessing right until the very end. Watch on SBS on Demand.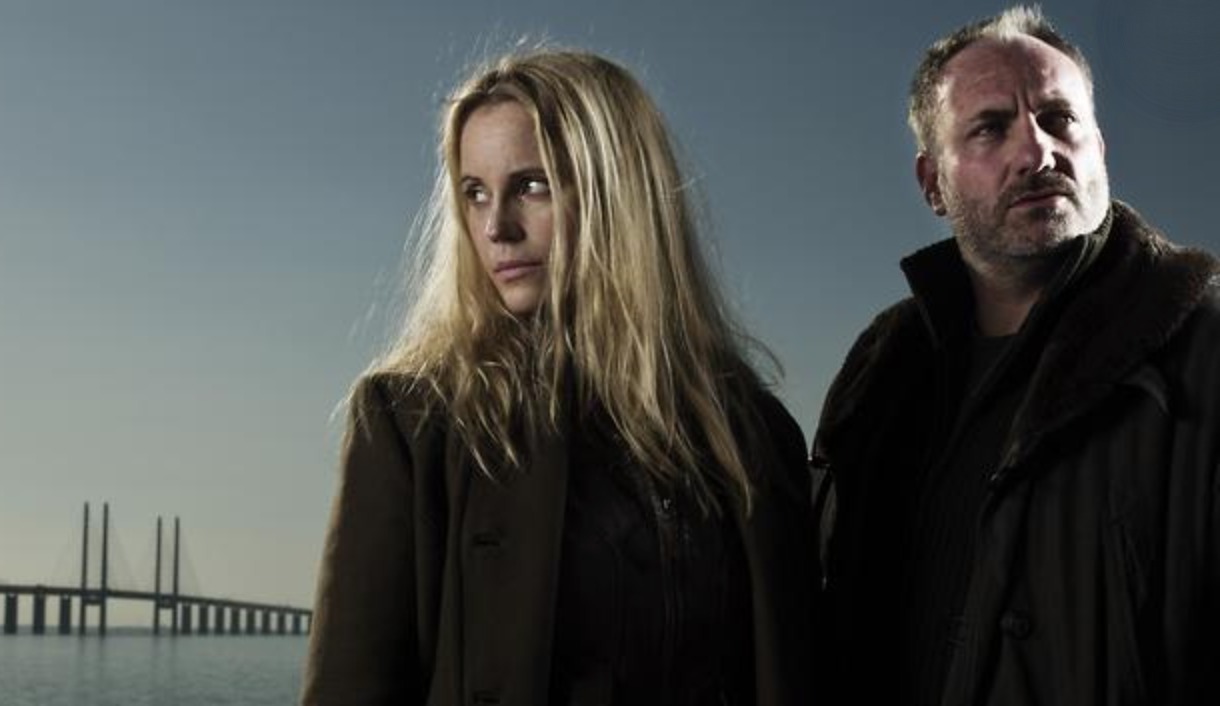 Denmark
The Killing
3 Seasons
The Danish version of The Killing is the original and in my humble opinion, the best. In this classic nordic noir thriller, Inspector Sarah Lund is about to move to Sweden but puts her plans on hold when a young girl is murdered. She can't and won't leave the case behind. In this innovative thriller, we follow Lund and her partner over 20 days as they follow the leads and see the consequences of a most horrific crime. As the investigation unfolds, Copenhagen opens like a Pandora's box full of secrets and power struggles.
Each season follows the same pattern following a murder case day by day and each 50 minute episode details 24 hours of the investigation. The photography feels quintessentially Danish, the acting is superb and the storylines will keep you guessing right until the very end. It's no wonder that the show has proved to be such an international hit winning both a BAFTA and an International Emmy. In 2011 there was an American remake but let's not talk about that… Buy the box set on Amazon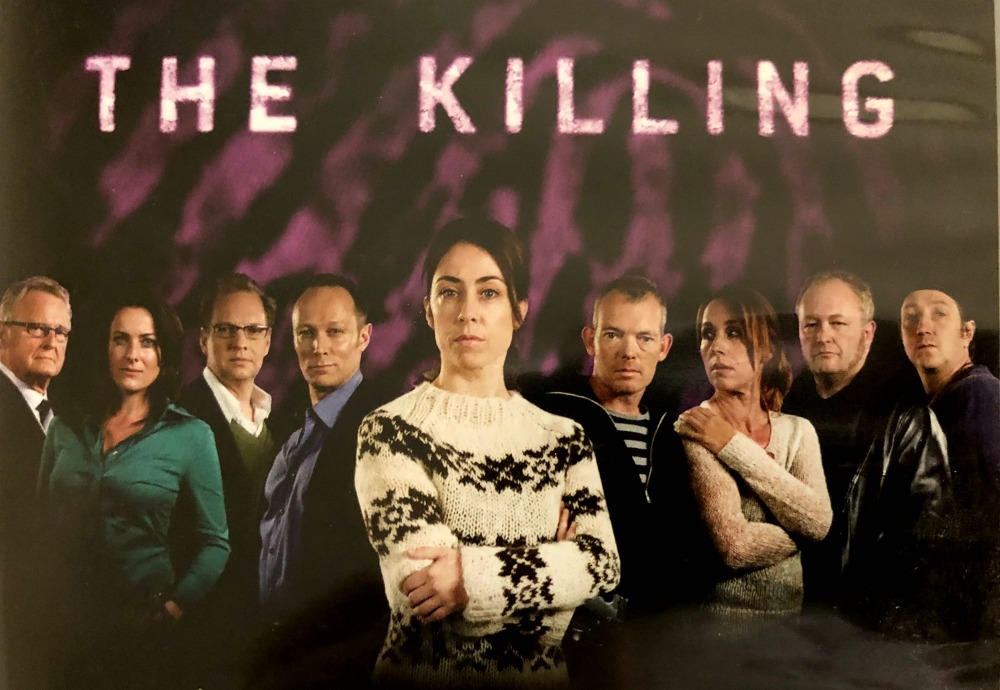 Below the Surface
In this Danish action thriller, a metro train is hijacked by 3 heavily armed men and 15 of the passengers are taken hostage. The police terror unit TTF is activated and the situation is set to change Denmark forever. Under ground, the hostages become (understandably) increasingly distressed and think about taking a stand against their captors while on the outside, the TTF frantically try to identify the hostage-takers. All the while, a recently fired journalist sets up a national fundraising campaign to raise a ransom to free the hostages.
This tense thriller thoughtfully explores the responses to the crisis from the passengers, politicians, the media and the country's citizens. It's quite a ride! Buy the box set on Amazon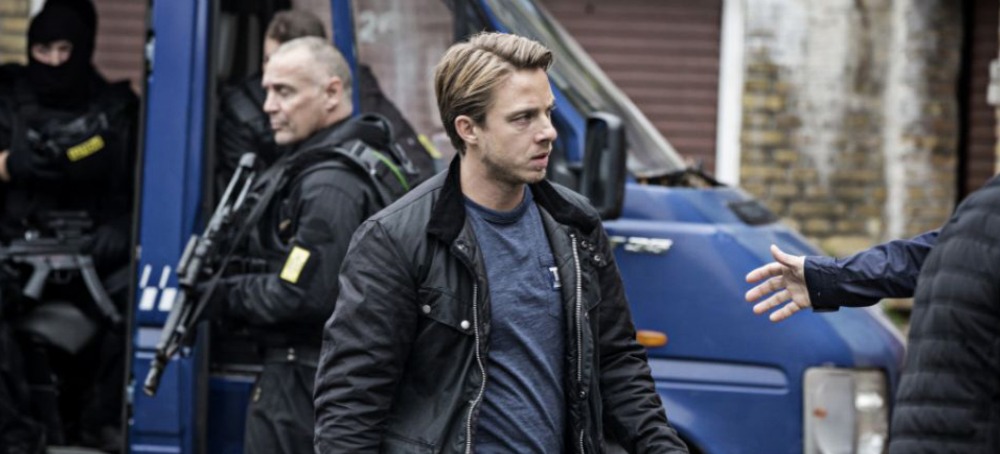 Israel
Prisoners of War
Prisoners of War tells the story of three Israeli Defence Soldier Force soldiers who are captured in Lebanon. After 17 years they are released but only two return home alive. Uri and Nimrode return home as national icons but have to work to overcome the post traumatic stress of having to deal with their captivity and torture aswell as settle back into family life – with partners who have moved on, children who have grown up without their father and parents who have died. While all this is going on, the military psychiatrist treating the men finds discrepancies in their stories and launches an investigation to find out what they're really up to.
Incidentally, Prisoners of War one four awards at the Israeli TV Academy Awards in 2010 and was the show that inspired (and in my opinion is far superior to,) the hit US series Homeland. This is an oldie but a goodie; a drama that is hard-hitting, confronting, powerful and not to be missed. Buy the box set on Amazon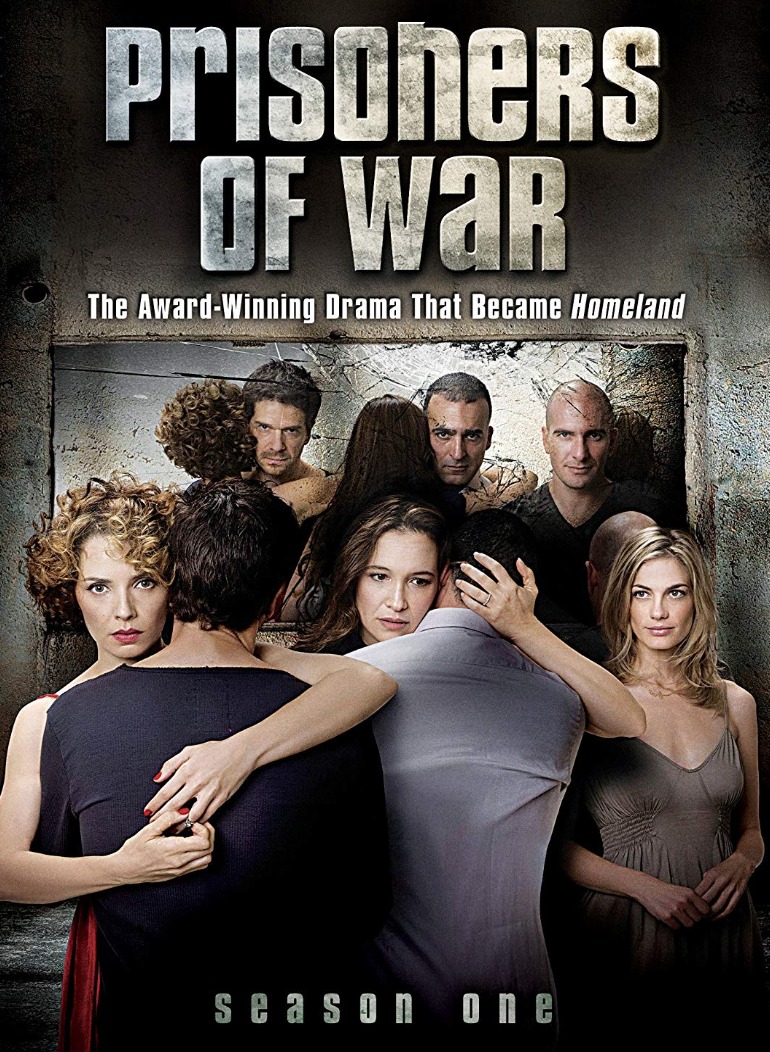 Fauda
Voted Best International TV Show of 2017 by the New York Times, Fauda (which means 'chaos' in Arabic,) is a gripping Israeli political thriller. Set during the second Intifada (Palestinian uprising against Israeli occupation,) a top undercover agent comes out of retirement to rejoin his undercover army unit to hunt down a militant Palestinian he thought he had killed and in so doing, sets off a choatic chain of events. The show stars both Arab and Israeli actors who speak both Arabic and Hebrew, but this is a show that is totally worth reading subtitles for. As co-creator and star of the show, Lior Raz points out the show "allows people to see the complexity of the conflict and to understand that everyone has a backstory, on both sides, Israelis and Palestinians." There are currently two seasons on Netflix and filming of the third is underway. Watch on Netflix.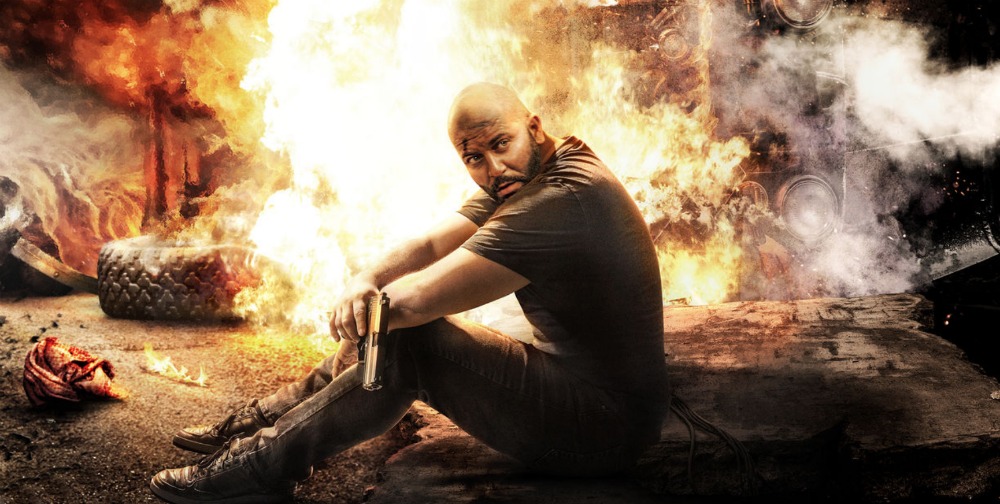 Do you like watching shows with subtitles? Have you got any shows with subtitles to add to the list?
* Some of the links in this post are affiliate links. If you click to buy the item, I make a little commission but you don't pay any extra.
Linking up with Denyse for Life This Week