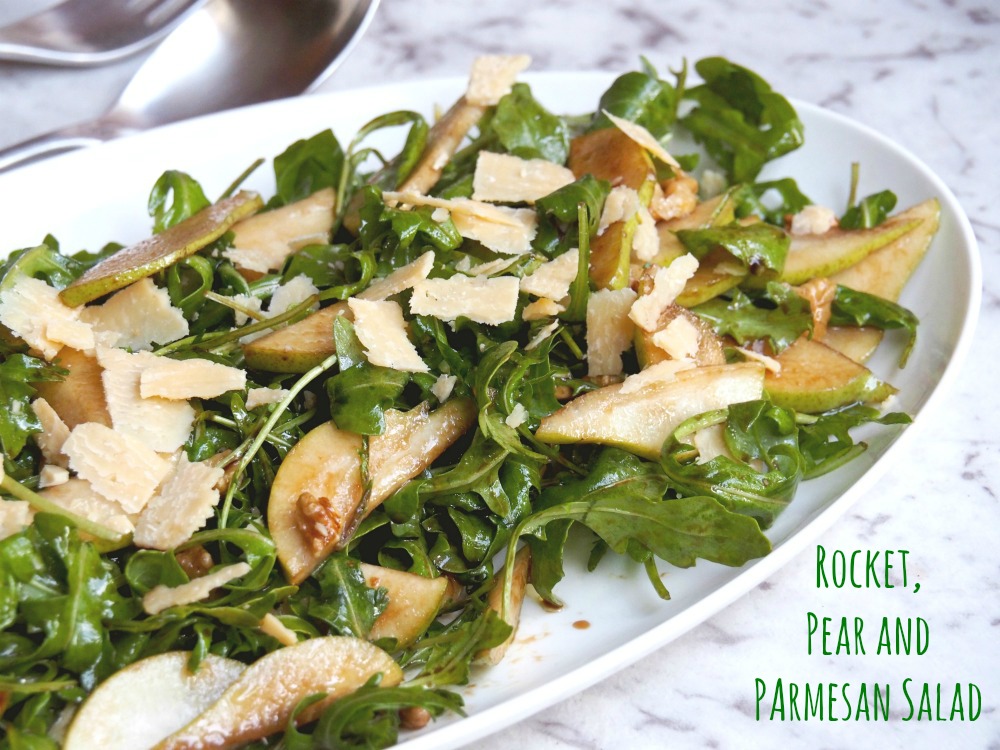 The classic combination of rocket, pear and parmesan in this salad is so simple but so delicious.
I must admit, I've never been very good at salads. Growing up in England, salads were more than a bit boring and always starred the usual suspects of lettuce, tomato and cucumber. My boring salads habits have been hard ones to break but I'm pleased I persisted because this salad is a keeper!
It all started when I had some left over pears after making the uber yummy Skye's Pear and Almond Christmas Mince and I had friends coming over for dinner. I didn't want to get too busy or have to buy heaps of extra ingredients so this salad ticked all the boxes. There's almost no chopping (save the slicing of the pear,) and you just chuck everything together and go. Friends, this is so my kind of salad!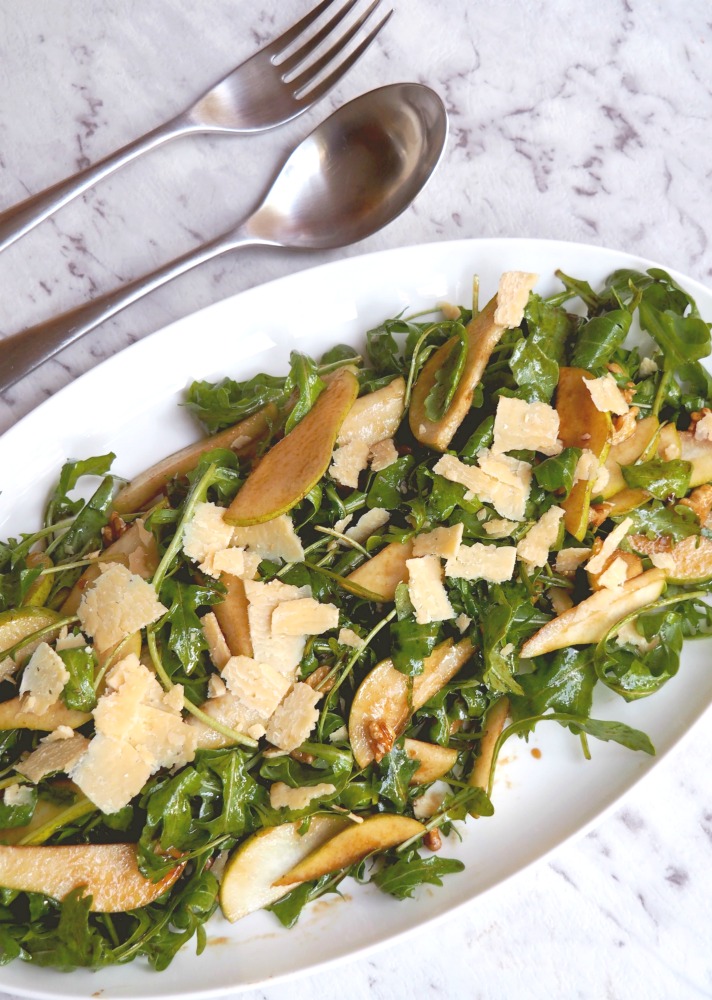 Don't skip the caramelised balsamic though, it's our favourite dressing and you can find it at any good deli or large supermarket. The sweetness of the caramelised balsamic really adds some extra sweetness and it's totally like a party in your mouth.
Even David who doesn't care for pears loves this salad which shows this is one salad everyone can learn to love. It's delicious on it's own for a light lunch and makes a great side, it's the perfect partner to my Balsamic Chicken Traybake.
This is a great salad to add to your Christmas repertoire because it's so simple to throw together yet it tastes super fancy. Plus it goes great with everything. This salad is just so easy to love!
Have you learned to love salad? What's your favourite?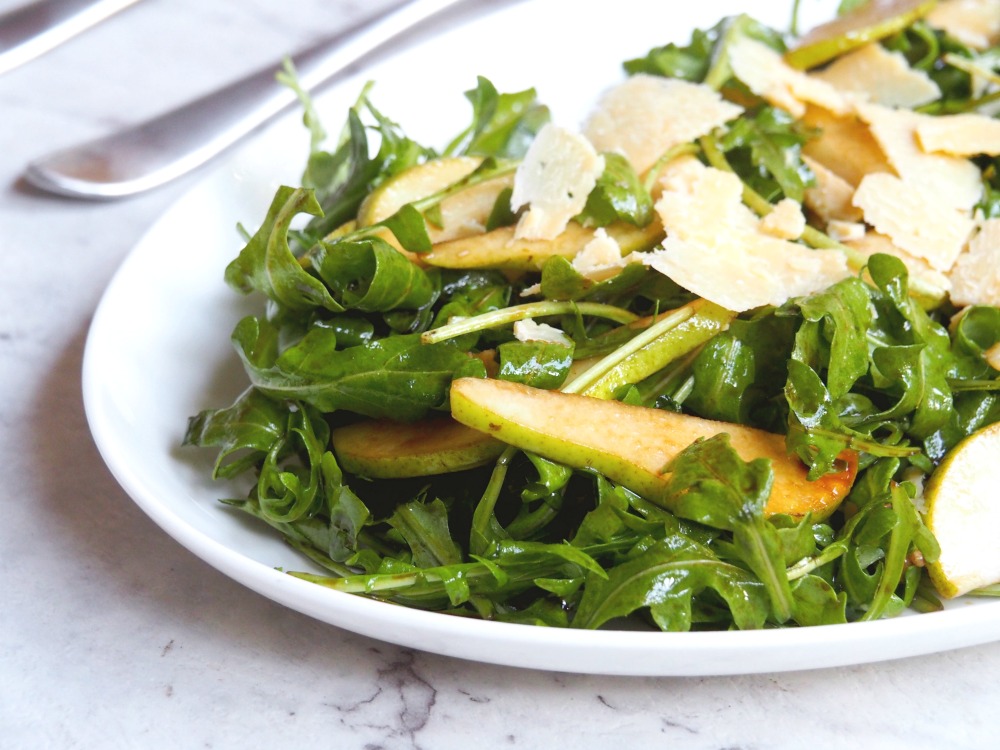 Ingredients
125g packet of rocket
2 pears, cored and thinly sliced
40g walnuts
40g shaved parmesan (or vegetarian alternative)
1/4 cup (60ml) extra virgin olive oil
2 tablespoons caramelised balsamic vinegar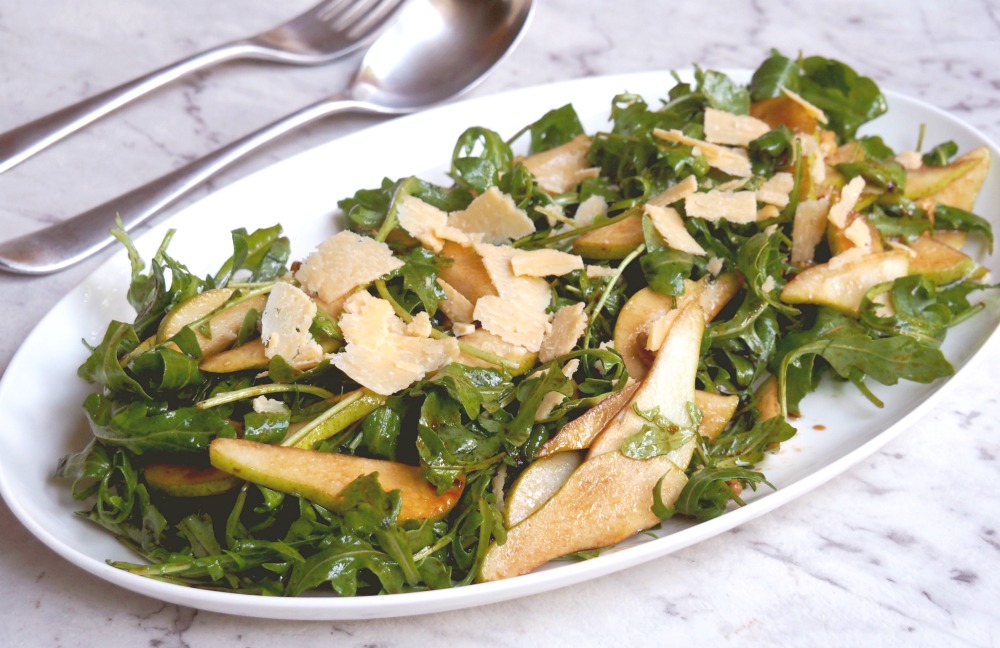 How to
Place the rocket, pears and walnuts in a large bowl. Add the olive oil and caramelised balsamic and gently toss to combine.
Transfer to a platter and top with the shaved parmesan.