If you want ideas, tips, and tricks to celebrate your pup's birthday in style, you've come to the right place!
So you want to throw your pup a pawty?
Pup pawties are so much fun and a great way to celebrate your dog with furmily and furiends and if you've never thrown a pawty before you're in for a treat!
If you've never planned a pawty before it can be hard to know where to start so I've put together a list of everything you need to know to throw the pawfect pawty.
What theme should I choose for my pawty?
You don't have to have a theme for your pawty but it's more fun if you do! It's a good way to tie all the decorations together and gives the pups (and their hoomans,) a chance to dress up!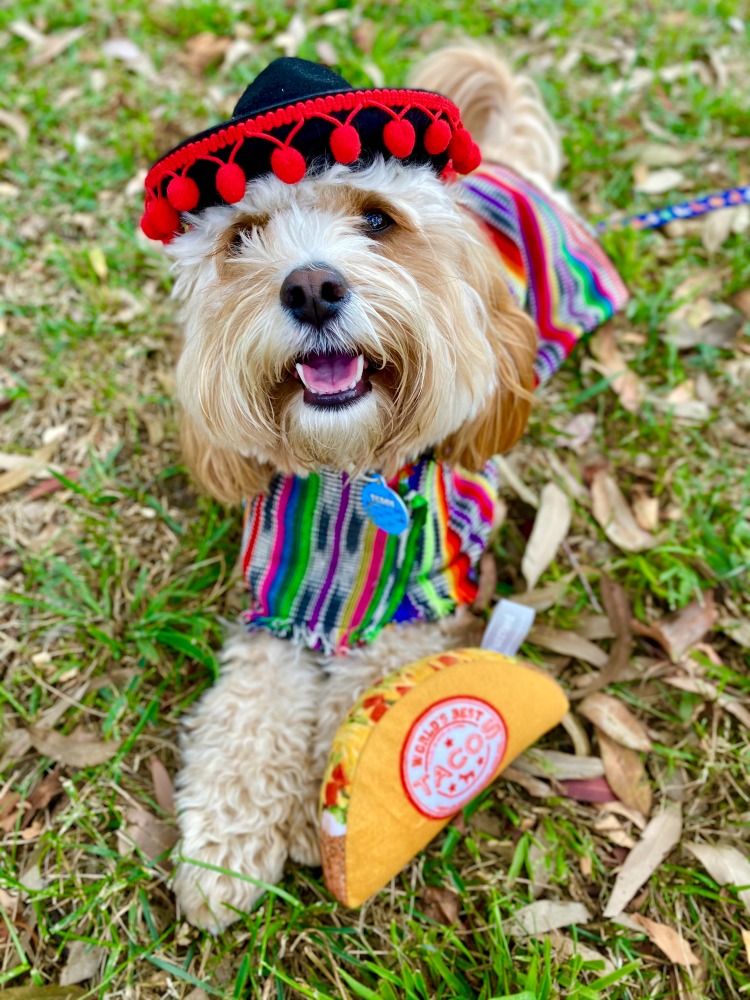 Teddy's celebrates Fiesta style in this Mexican costume
We've been to pawties with themes like Under the Sea, Mexican Fiesta, Sports Teams and Tutti Frutti but for Teddy's pawty we went with a letter, so it was a 'T' pawty. We had guests dressed as everything from Tupac to tea and toast and pretty much everything in between! And Teddy? He went as himself!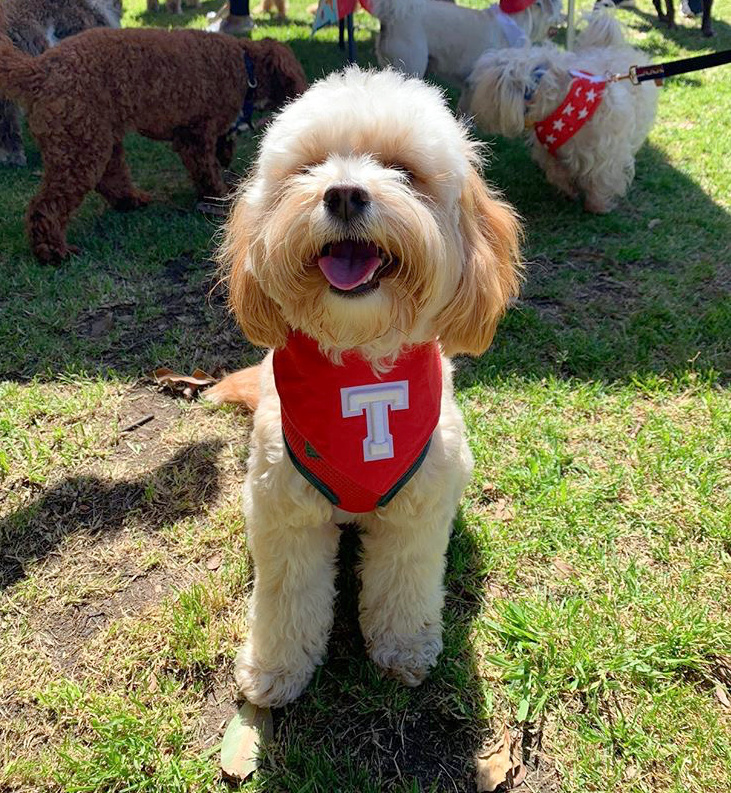 Do give your guests plenty of notice so that they can custom make or order outfits online and really put the fancy in their dress. If your guests are dressing up, think about getting a prize for Best Dressed Pup (and even the hoomans!) Coco took out the title of Best Dressed at Teddy's T Party!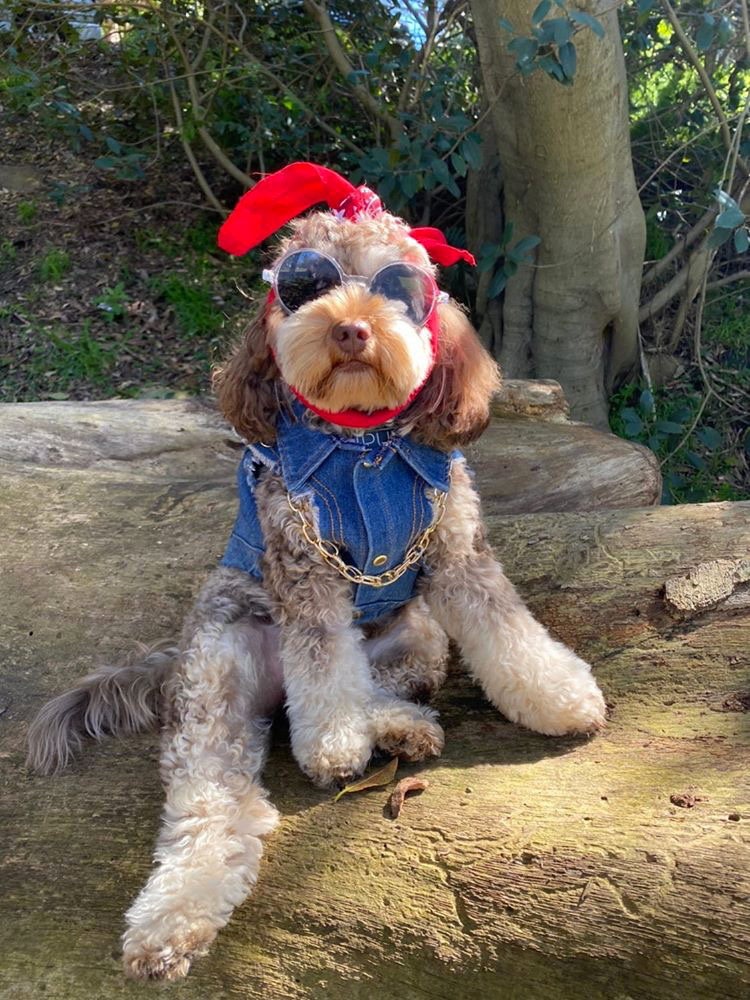 How many guests should I invite?
This is largely down to pawsonal choice, space available and current restrictions, if any. Be selective in your guest list, and invite dogs who are friendly and well socialised so that everyone can kick back and have a good time.
TIP! Bear in mind, the more guests you have, the more money you may spend, especially if you are making your own pawty bags.
Do I need to send invitations?
It's a good idea to send out invitations – virtual invites will more than suffice – so furiends can save the date. Do include the pawty theme, time, place and date. Do include an RSVP date to give yourself enough time to plan food, party bags and the like.
TIP! If  you haven't decided on a  pawty venue or location, you can still send the invites out, just let your guests know that the location is to be confirmed.
Where should I host my pawty?
You can host your party inside or out depending on space and budget available. Partying in the park is always popular and like the best things in life, is free.
However, when it comes to party spots, not all parks are created equal. Ideally you want a place that's off lead, safe and secure  – it doesn't have to be fenced or gated but it does need to be away from any busy roads. Shade is also important and the hoomans will appreciate parking and toilet facilities. Bonus points if there's a coffee spot nearby!
When you have a shortlist of preferred party places, it's a good idea to scout them out on the  day and time of your pawty – so you can be sure there is shade and get an idea of  how busy it will be at that time and/or  if your time slot coincides with other organised activities like team sports.
When you have decided on a location, do send your guests a little map to show them where you will be, this will avoid a lot of confusion especially in a big park.
TIP! If you're hosting a pawty in summer, why not choose a dog friendly swimming spot!
What do I need for my pawty?
Some of these items will be single use and some of these will be used time and time again. If like us, you have limited storage you can save space and money by borrowing larger items from friends. When it comes to tableware, you don't have to break the bank, there are many bargains to be had on ebay and Kmart.
TIP! If you can't source/don't have a fold away table, look for a park that has picnic table/s that you can use instead!
You will need:
The Basics
a gazebo (optional)
2 x fold away tables
2 x tablecloths
tablecloth clips
paper plates
napkins
plastic serving plates/platters
3 x lolly jars with mini tongs
serving tongs
food labels (for both hoomans and puppers)
a tool box (see below)
Decorations
balloons and/or bunting
letter boards
best dressed prize
photo props
TIP! If you keep your decorations and props in good condition, you can resell them on Marketplace or Gumtree.
What do I put in my 'tool box'?
Pack a bag or a box with all the essentials you might need on the day including:
doggy first aid kit
hooman first aid kit
scissors
sellotape
fishing wire
plastic wrap or tin foil
ziploc bags
Big knives for cake cutting
disposable plastic gloves
hand sanitiser
pen
large garbage bags

large dog water bowl (and water)

IKEA bag (to bring home the presents)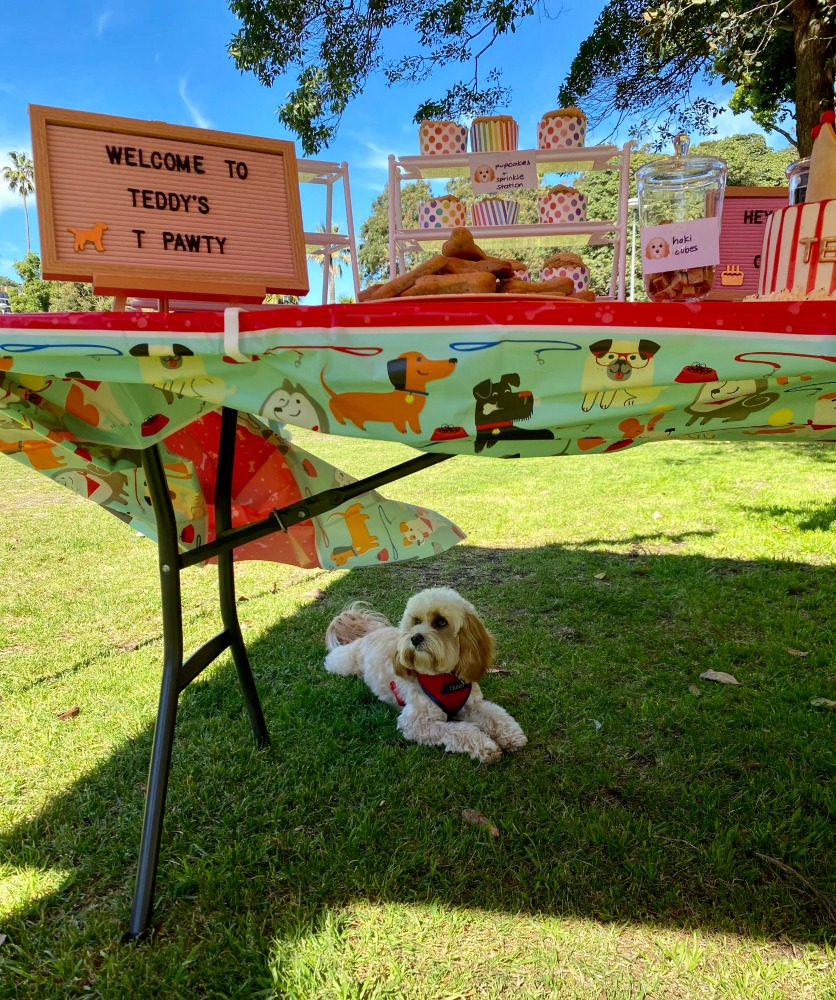 How do I set up my party?
You'll need 2 tables, one for the human food and one for the puppers. If it's a windy day, you'll definitely need some tablecloth clips and if it's especially sunny or a little bit wet, a gazebo will come in very handy.
You'll need paper plates and napkins for the hooman food and some paper plates to serve the dog cake on.
Depending on what you're serving you'll need some plastic plates or platters and maybe a tiered serving stand or two.
Be sure to label both the human and doggy food so that those with sensitive tummies or allergies can choose their treats accordingly! Although letter boards are not essential they're certainly a lot of fun.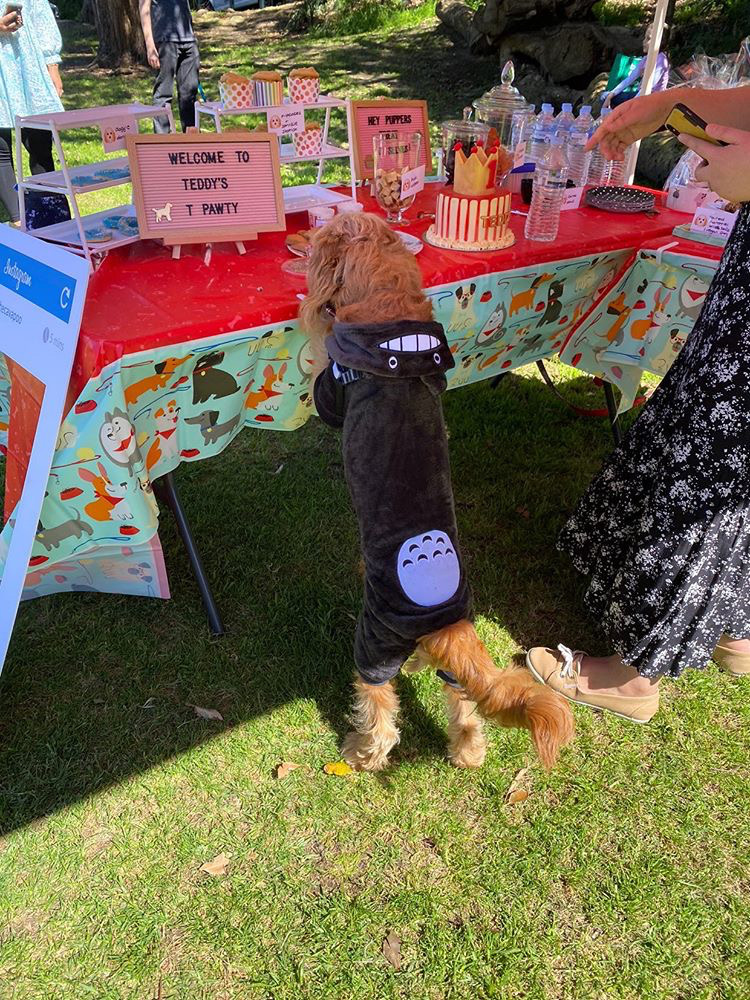 What's on the dog table?
First things first, it's  supaw important to stay hydrated so if there's no access to water for the pups, make sure you bring your own. Now, everyone knows, a pup party isn't a pup party without the treats and let me tell you, the dogs are totally there for it!
Dog Birthday Cake
Let's face it, a dog pawty without a cake is just a meeting! This is the centrepiece of the doggy treat table so you want it to be a statement. There are plenty of recipes for dog birthday cakes out there on the web but if you're only going to outsource one part of your pawty, the cake should be it!
This cake from Hairy Hounds Bakery  came fully customised, delivered to the party on the day and looked the business. It must have tasted great too because it was demolished in seconds! At $50 plus delivery this 5 inch cake was the single biggest ticket item but it was worth every penny.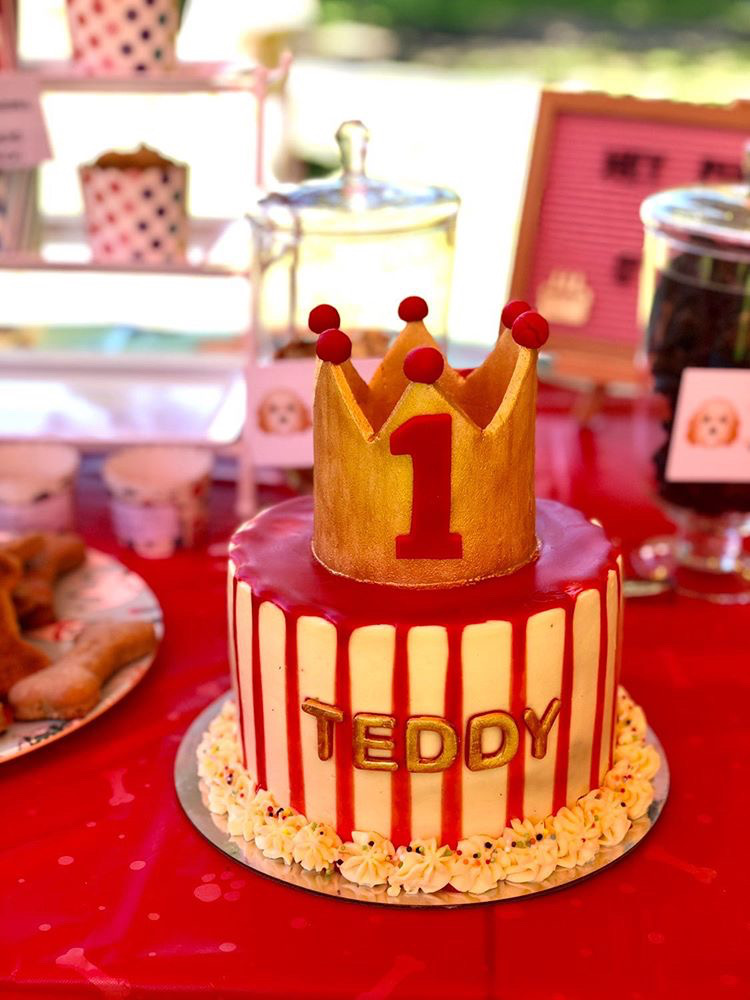 If you're Sydney based, you might also want to check out Woof Gateaux who make some really pawsome cakes including this sombrero for Coco's 2nd birthday.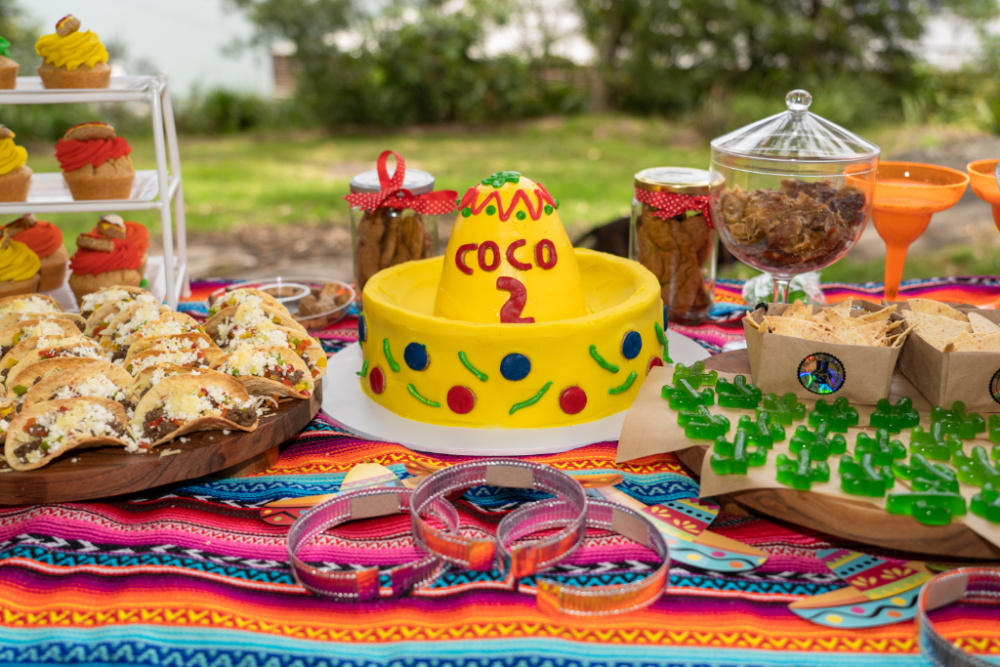 The Treat Buffet
Treats, treats and more treats! Let's face it for the puppers, the treats are the party highlight. The possibilities for the pup treats are endless but be sure to label/list treat ingredients for any pup with allergies.
I used  three lolly jars  to make a DIY treat bar. These lolly jars are plastic so they won't break and they come with tongs which makes things a little bit more hygienic.  I filled each one with a different kind of protein to cover for a variety of tastes and individual doggy dietary requirements. I used fish cubes, roo jerky and my own dehydrated chicken breast. Allow about one packet of treats for each lolly jar.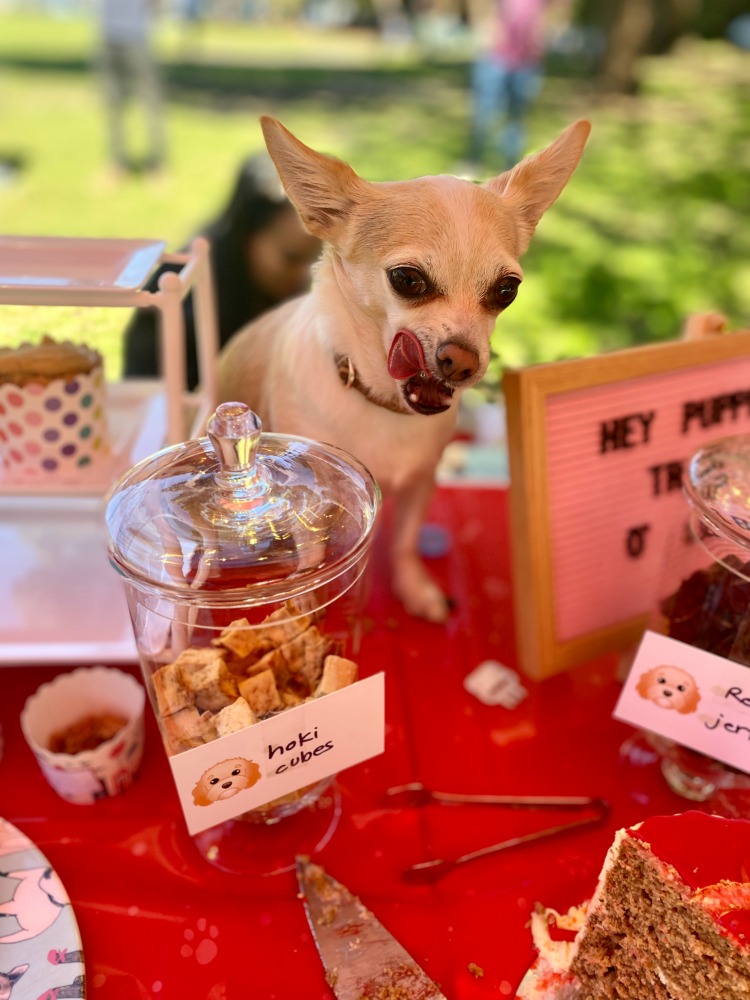 I also made some easy pupcakes, topped with a peanut butter and yoghurt icing. I added some crushed beef and chicken treats for people to add their own sprinkles. These were a big hit!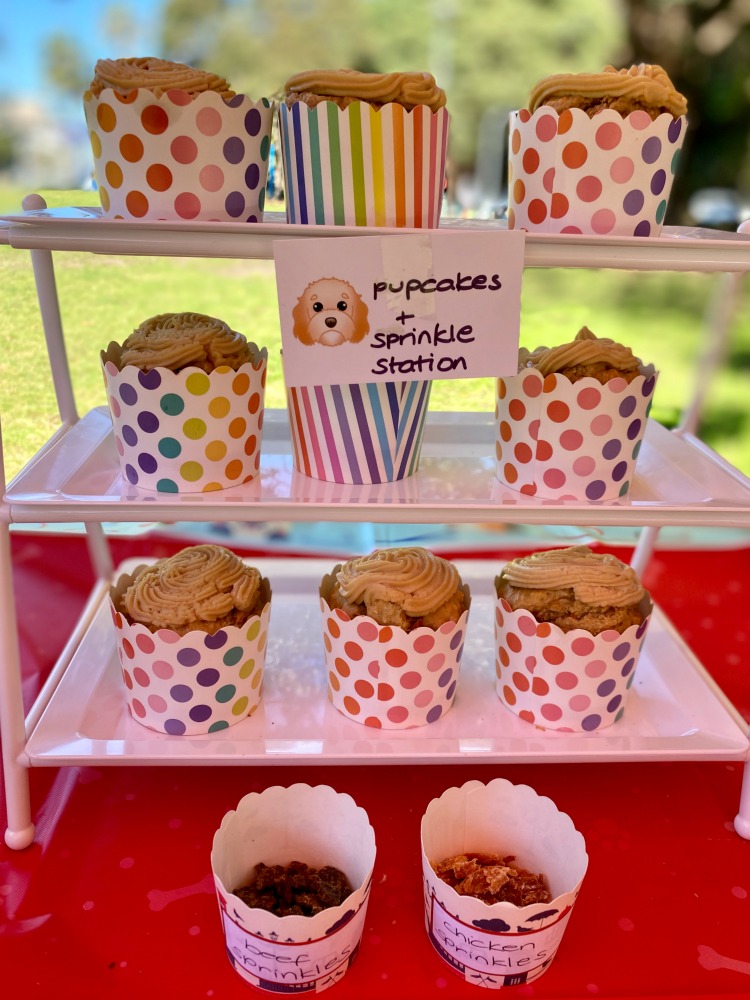 These peanut butter dog biscuits are so easy to make and dogs go wild for them. These were a very popular addition to the doggy treat table.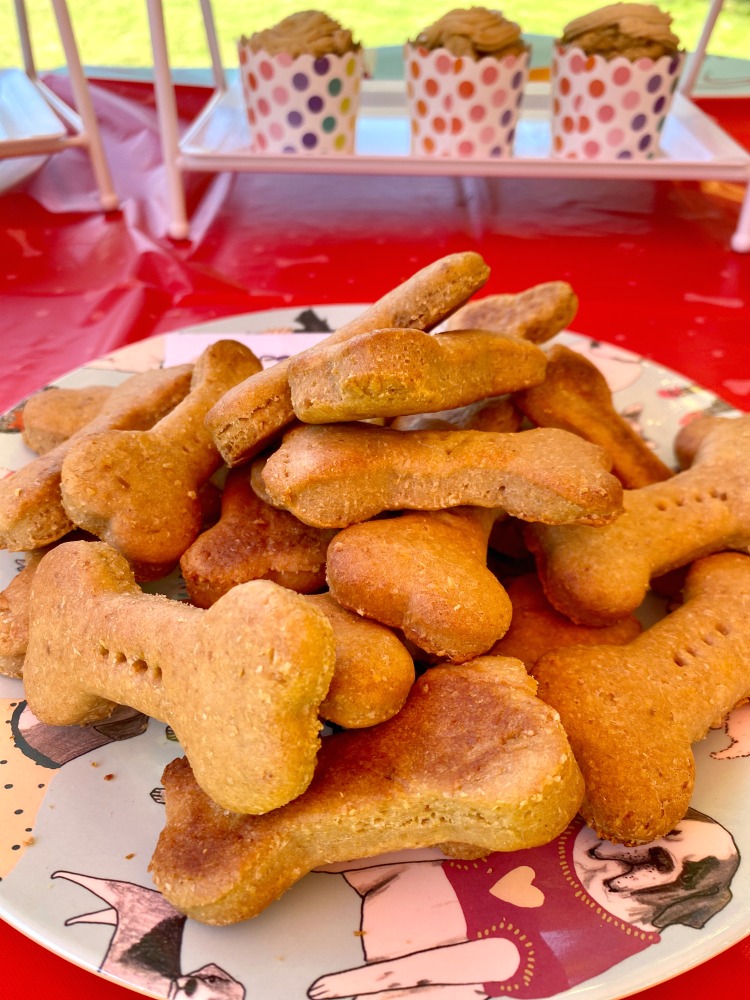 The Doggie Bakery is my one stop shop for  treats that look good, taste good and are good for dogs too! Did you check out the interview with the lovely Kylie and Denise?  The carob paws are like choc chip cookies for dogs and I couldn't not include a couple of bags of doggie donuts, they're Teddy's favourite!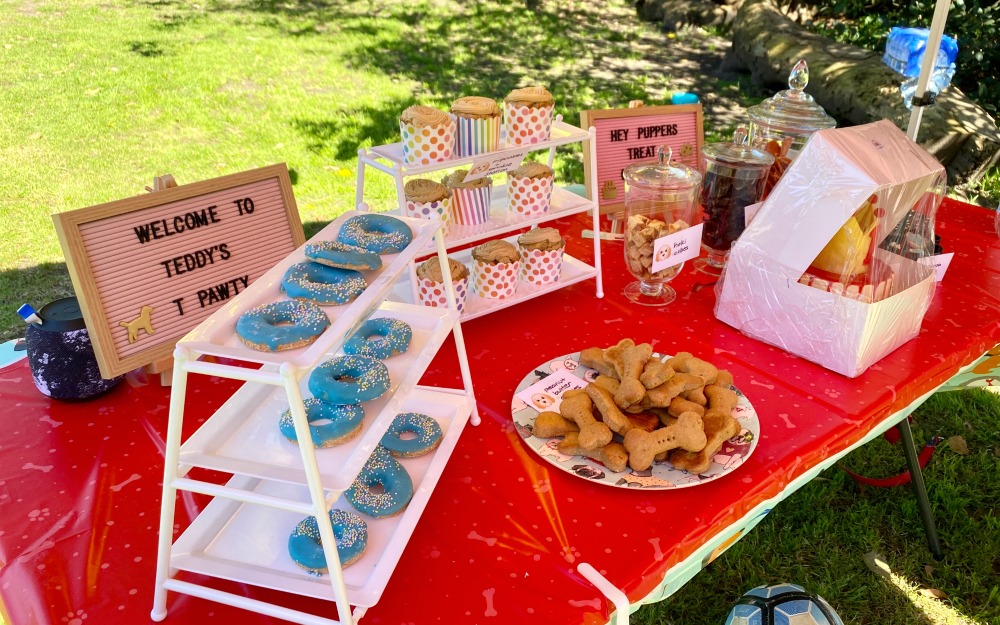 The hooman table
Even though it's a pup pawty, the dogs wouldn't want their hoomans to go hungry. You don't have to go overboard here because the pawrents will be too busy catching up with each other and trying to catch their pups!
I chose not to serve any "hands on" food like chips and dips etc and went for individual serves of food that could be easily picked up with tongs. I also chose exclusively vegetarian items with some vegan and gluten-free options.
We served up a fruit platter, fruit kebabs, these bliss balls, vegetarian sausage rolls and cupcakes. We also made sandwiches but I'd definitely give them a miss, they looked very tired at the end!
Be aware of which foods are toxic to dogs and take care not to include them in the spread.
I also made this Picture Perfect Birthday Cake which was so much fun. I couldn't let the hoomans miss out on the cake situation.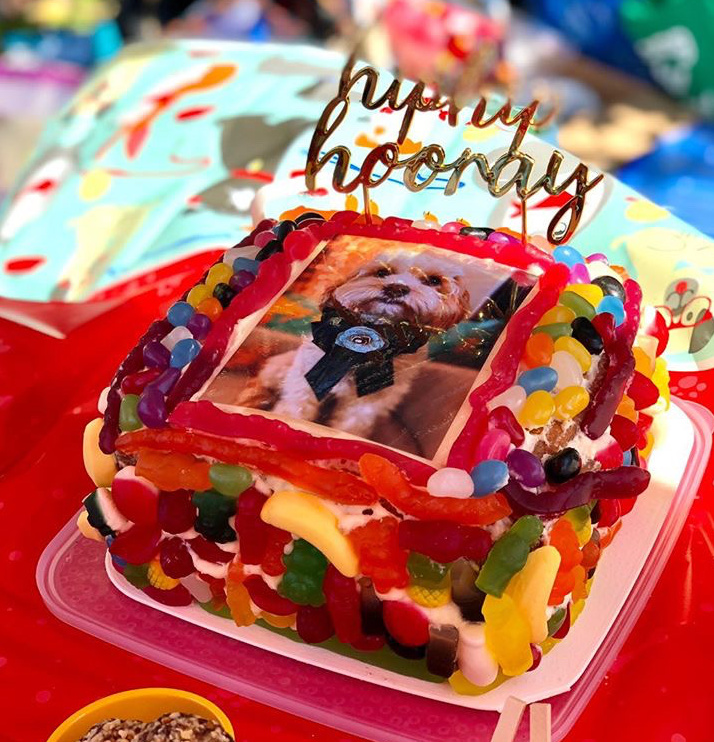 I don't want to get busy, can I outsource the food?
Totally! If you're in Sydney, Audrey and Yee at Dapper Doggy Dining are your go-to for fine food for puppers. They have a range of delicious doggy options that can also be matched to your  theme, have so many great ideas and are supaw creative. Check out these tacos and chips and dips they came up with for Coco's  Mexican Fiesta party. The food looked so good even the hoomans were drooling.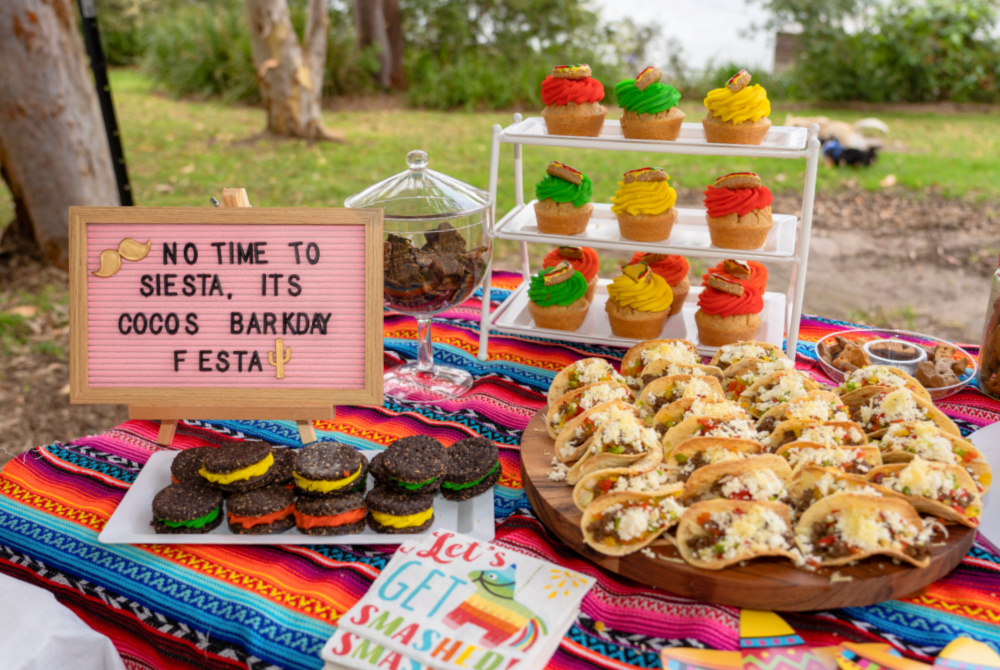 For the hoomans, you really don't have to get busy. A tray or two of these wraps from Woolies and a fruit platter always goes down a treat.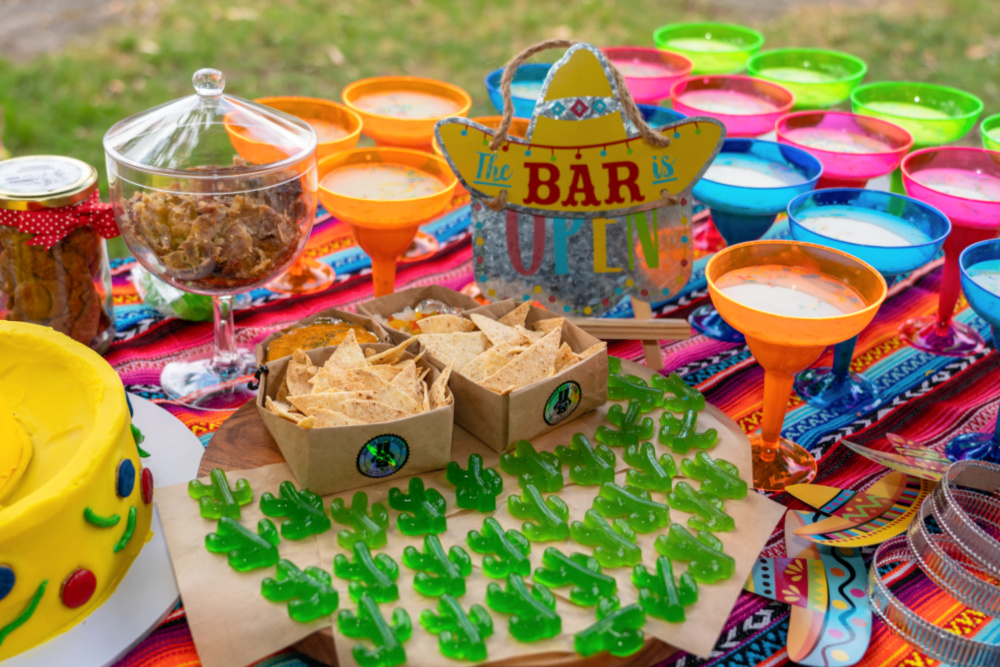 What about the pawty bags?
You don't have to give out pawty bags, but it's fun if you do. Many pupper party bags include free samples from dog companies, usually food or a small toy. As a wannabe minimalist, I wanted my gift to be mini but meaningful.
I outsourced the super cute doggy bags to The Doggie Bakery who made these for $3 a pop.  I added in some of my homemade famous fudge which is always a big hit with the hoomans. It's a good idea to include an ingredients list (for both hoomans and/or pups) for those with allergies or intolerances.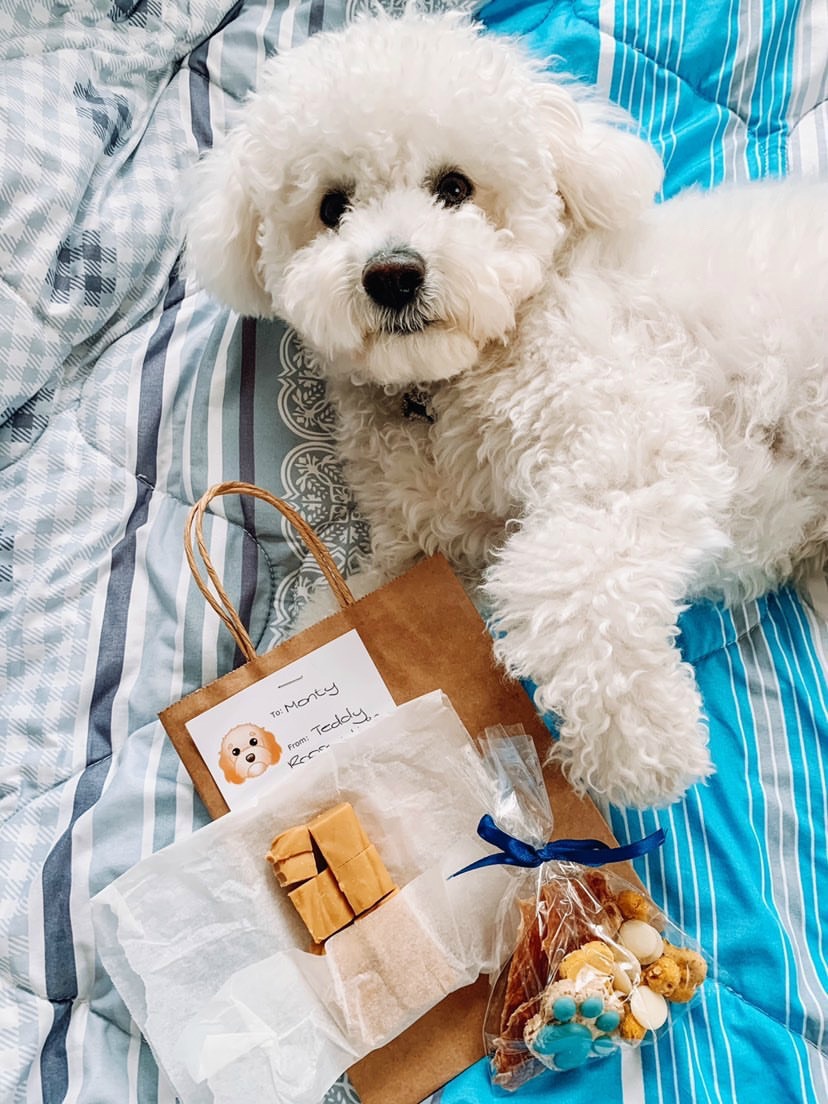 One of the best party bags we ever received was from our friend Coco. As her pawty had a Mexican fiesta theme, we all took home a small cactus or succulent with a small sample of healthy treats (which had been portioned out from one larger pack and sealed.) It was just pawfect!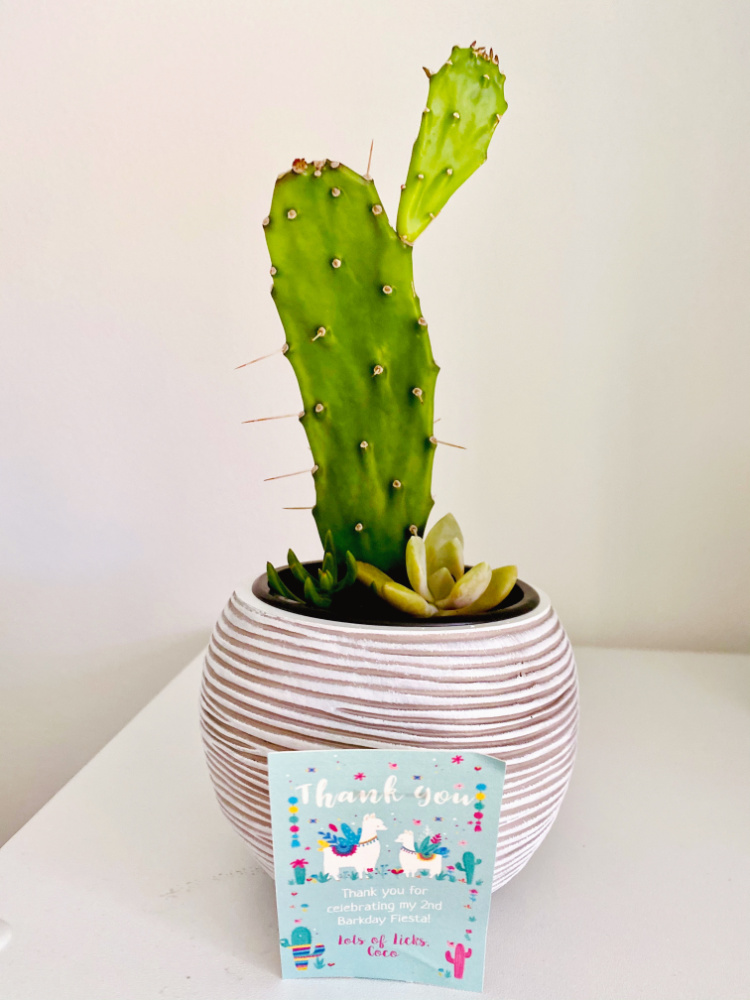 What about the photo opportunities?
You're going to be making some magical memories and you'll want to remember them! Take lot of pictures and if you have your hands full hosting, ask your guests to snap the shots for you.
For something extra special, create your own photo area in keeping with your theme. At Coco's Mexican fiesta, this llama ottoman got a bit of a makeover and made a great photo prop.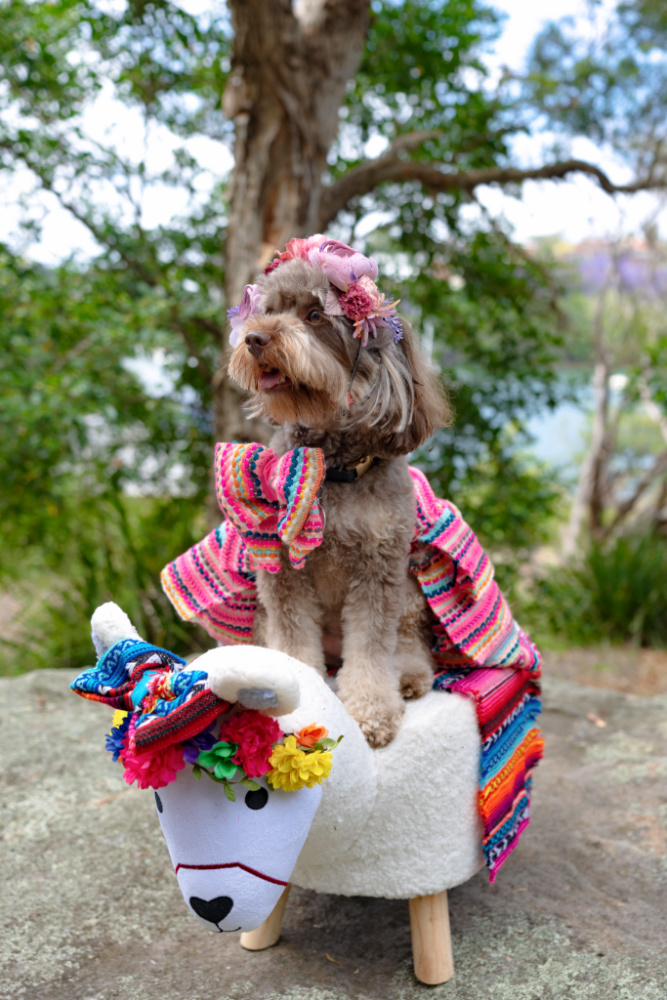 At Chips' Cub Scout party, the teepee made for some great photo opportunities.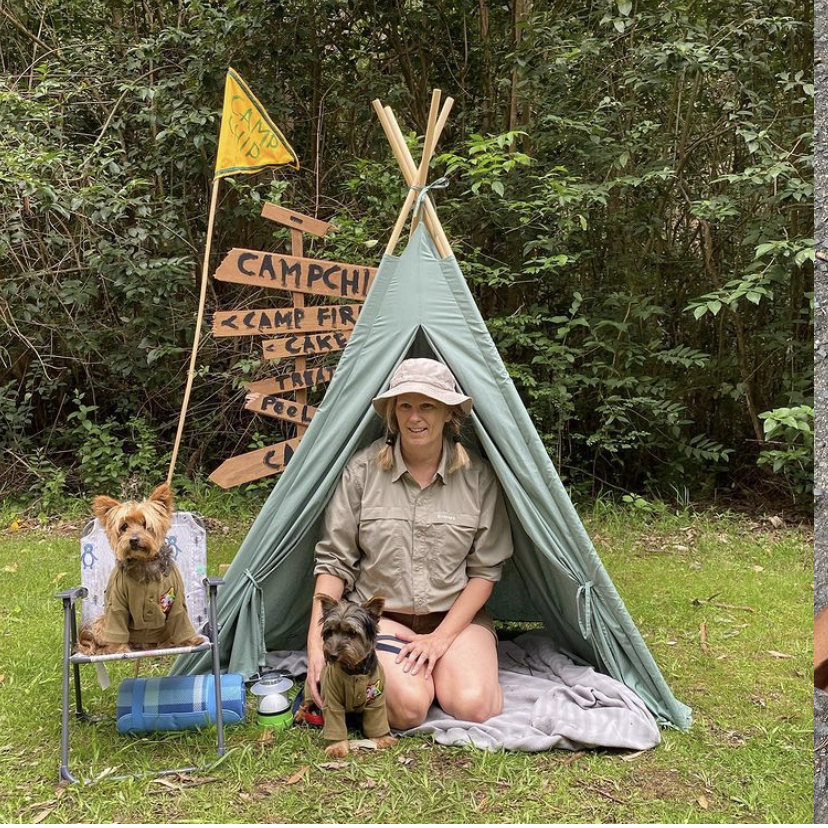 And at Teddy's I opted for this Instagram frame. It's deliberately dateless so it can be reused and the number of likes is the date of his birthday! There are heaps of options for something similar on ebay.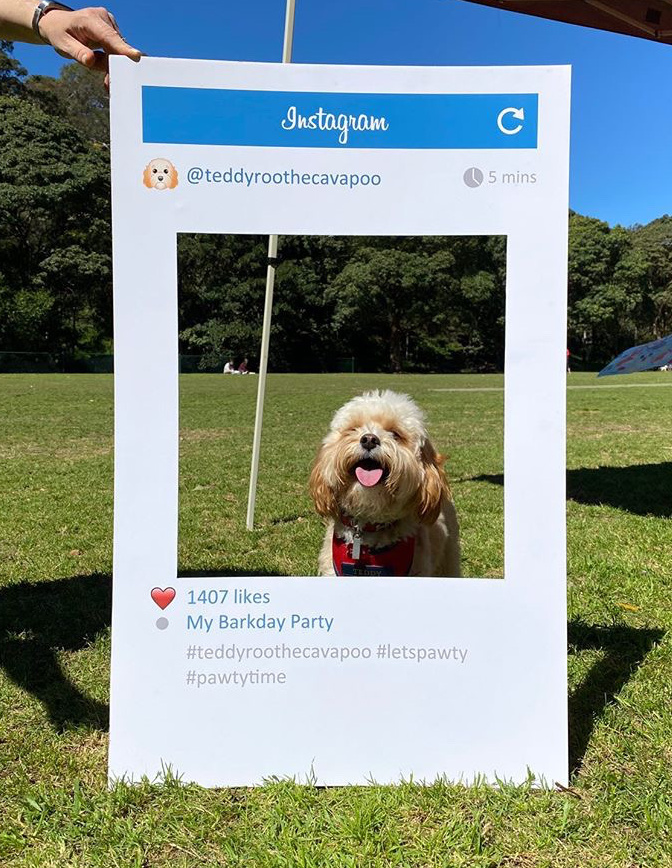 What about the gifts?
It's likely that the pawty boy or girl will be showered with gifts. It's best to open the plethora of presents at home and at your leisure but be sure to make a note/spreadsheet of who gives what so you can thank them pawsonally.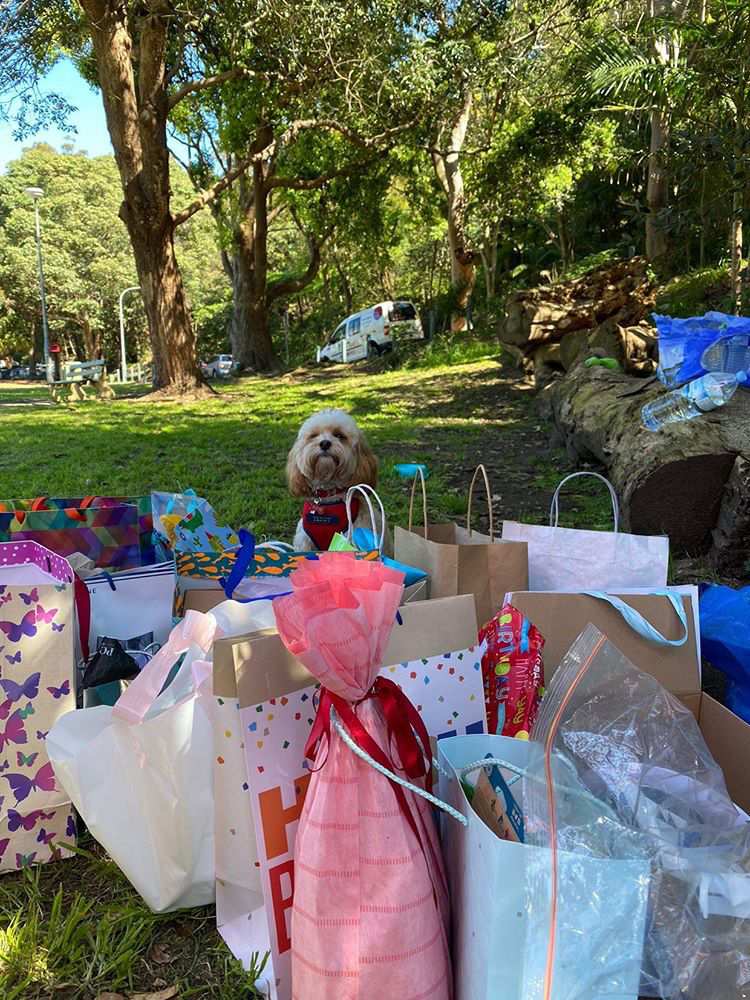 If you're more of a minimalist, consider forgoing presents altogether and asking your guests to donate to your favourite animal rescue charity instead.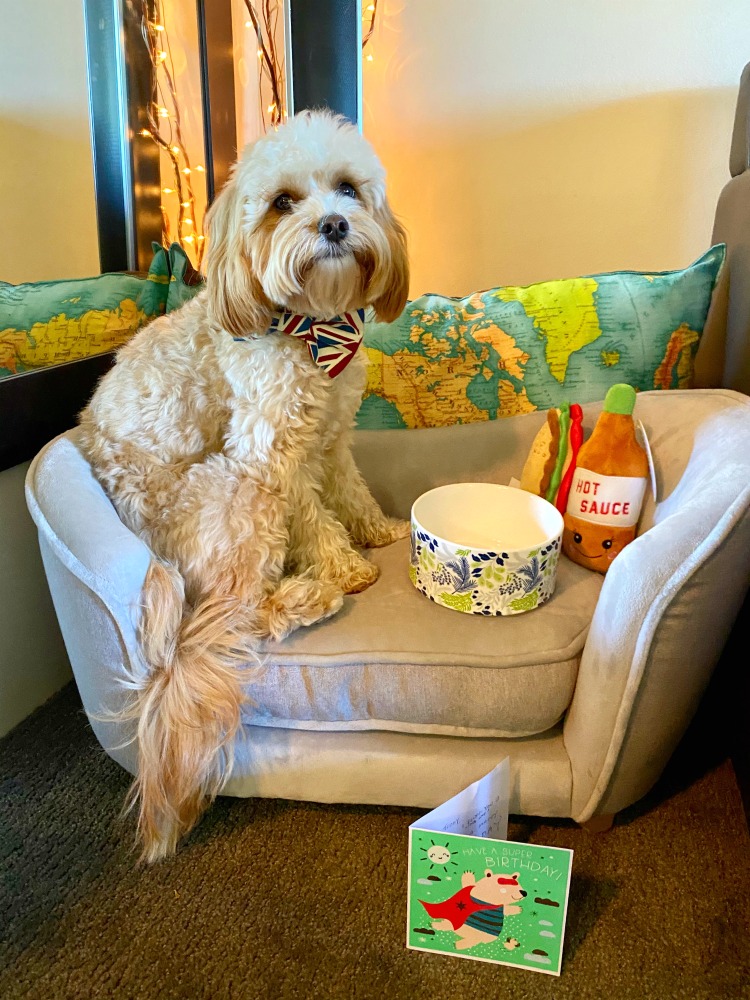 Oh and one last thing, don't forget the poop bags!
Whether you decide to keep it small or plan something with bells and whistles, you, your pup and their furiends are sure to have a great time!
If you've thrown a pup party, what would you add to the list? If you were throwing a pup party, what theme would you choose?
Linking up with Denyse for Life This Week