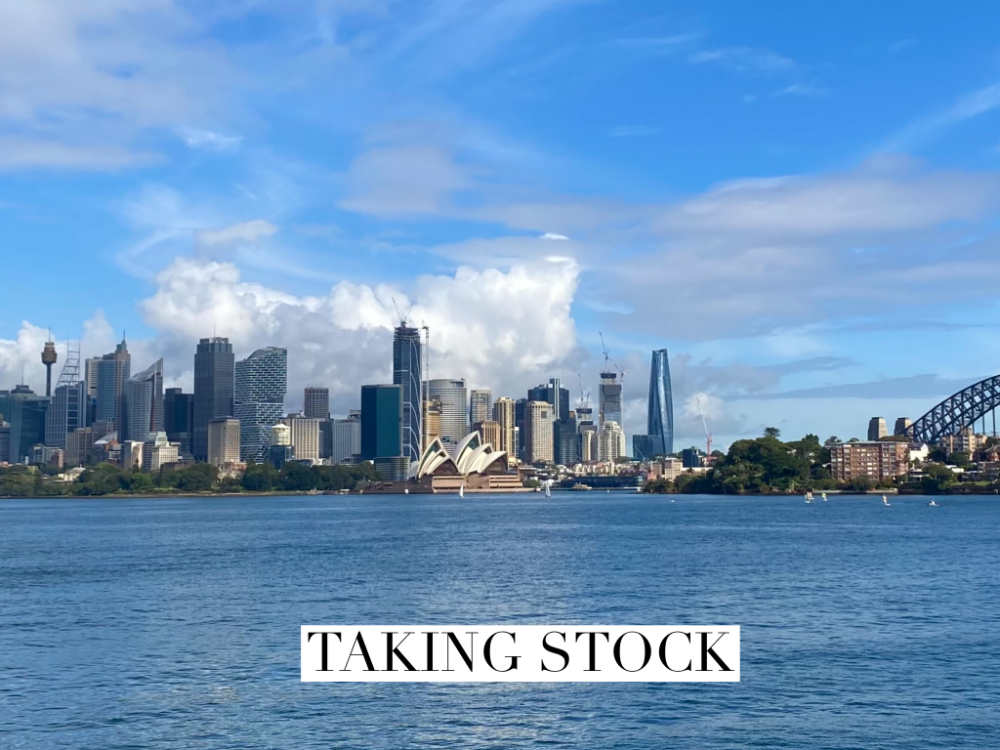 I had high hopes for July. The month enjoyed a strong start, a marvellous middle and a bit of a flat (literally and metaphorically,) finish. Still counting my blessings and still taking stock though so I'd love it if you joined me!
Cooking: Not Quite Nigella's Caprese Chicken Traybake. Highly recommend!
Eating: This amazing Sunday lunch for David's birthday at The Duke of Clarence.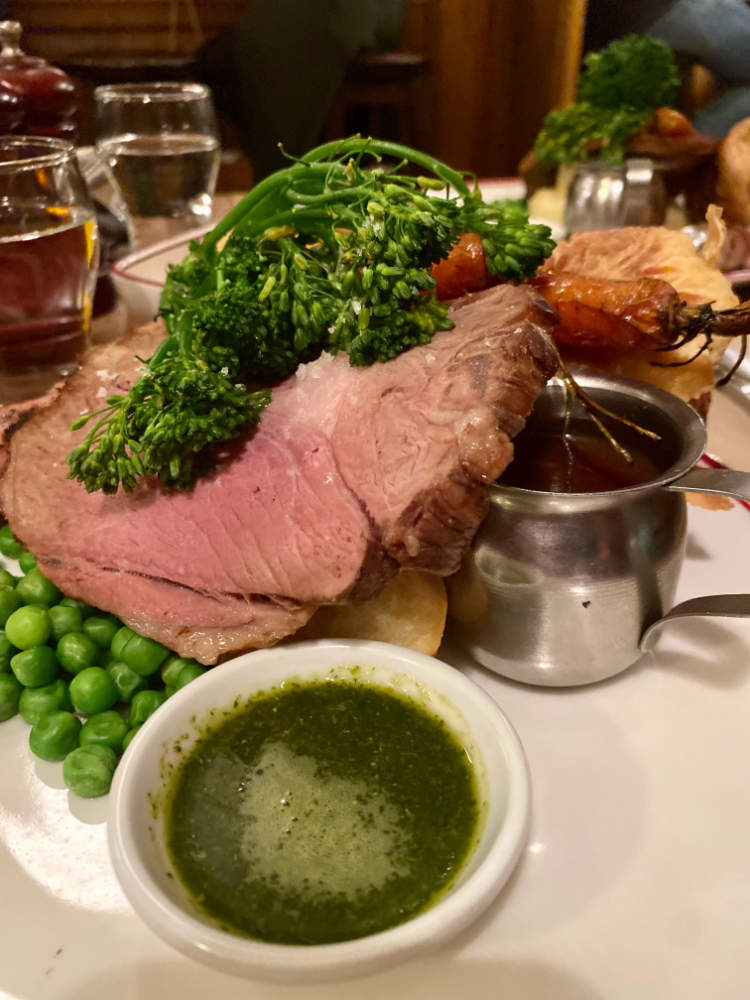 Drinking: Spicy margaritas. I've become very partial to them.
Making: This football birthday cake for David's 50th.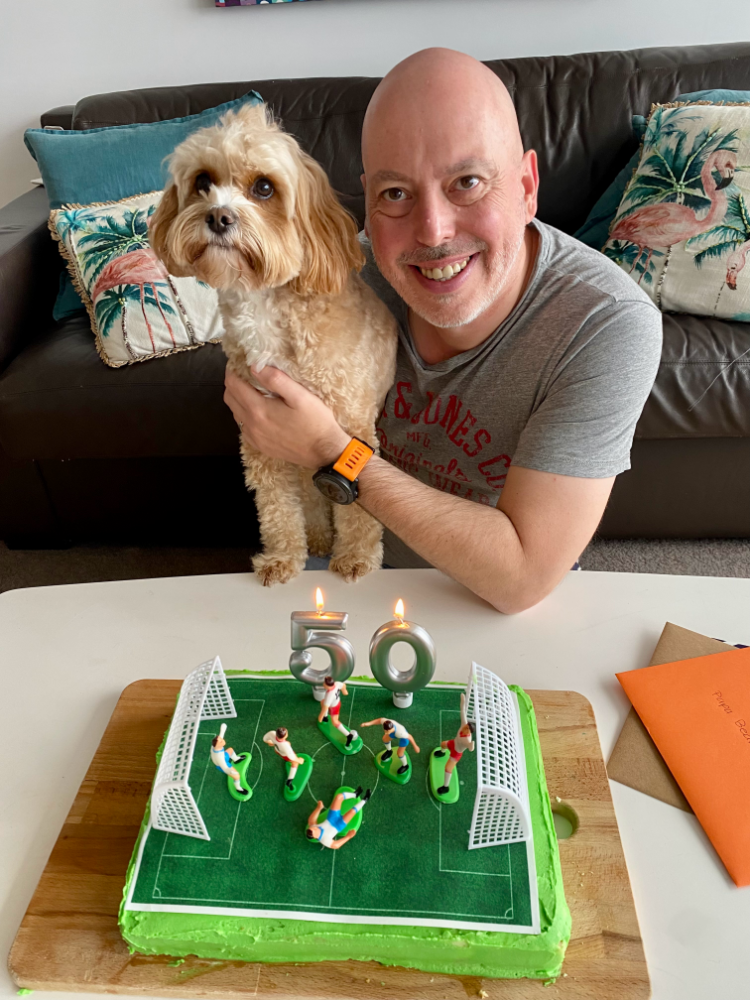 Baking: These Mandarin and Cranberry Muffins
Putting: Up my teeny tiny Christmas tree. The big tree is in storage in the motherland.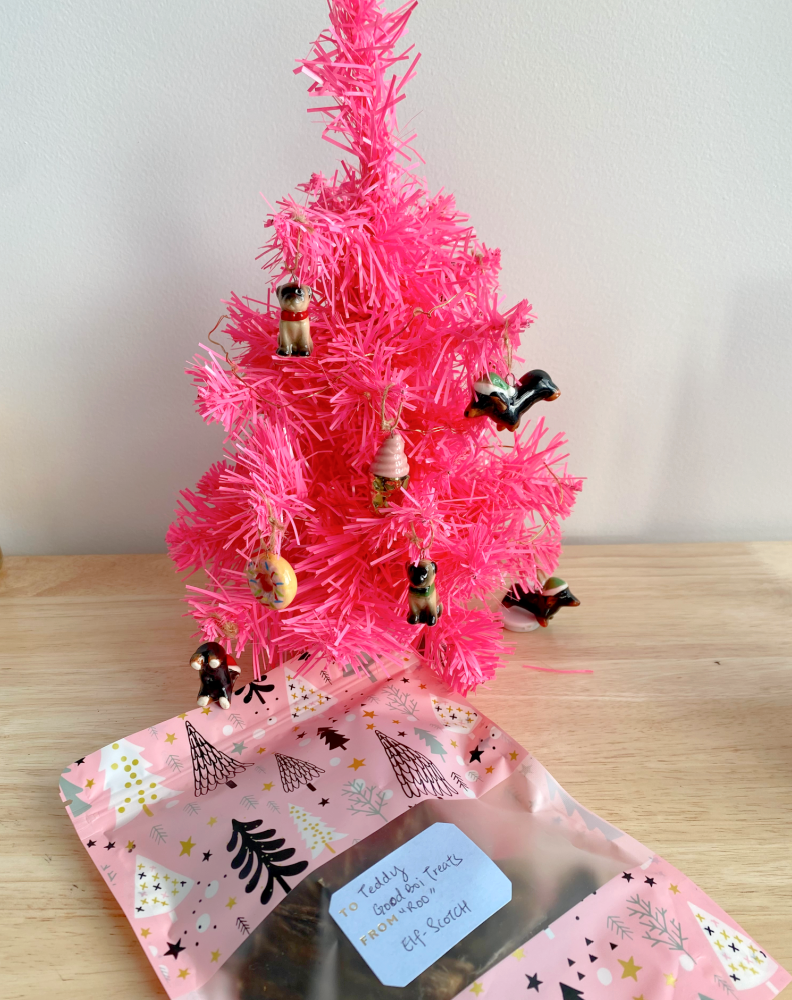 Creating: Some new recipes for the blog. Stay tuned for incoming yum.
Turning: 51. But I still feel about 5 and a half on the inside.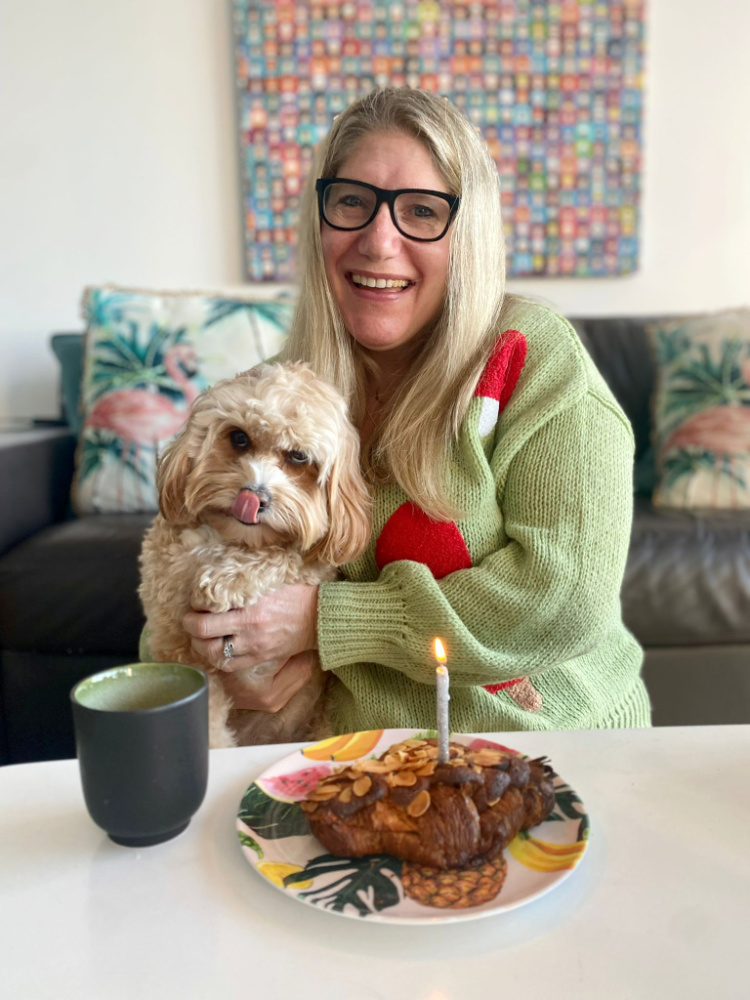 Crawling: Round the breweries of Marrickville for my birthday.
Reflecting: On the last 10 years and how things have changed.
Receiving: Some really thoughtful birthday gifts. I'm a very lucky girl.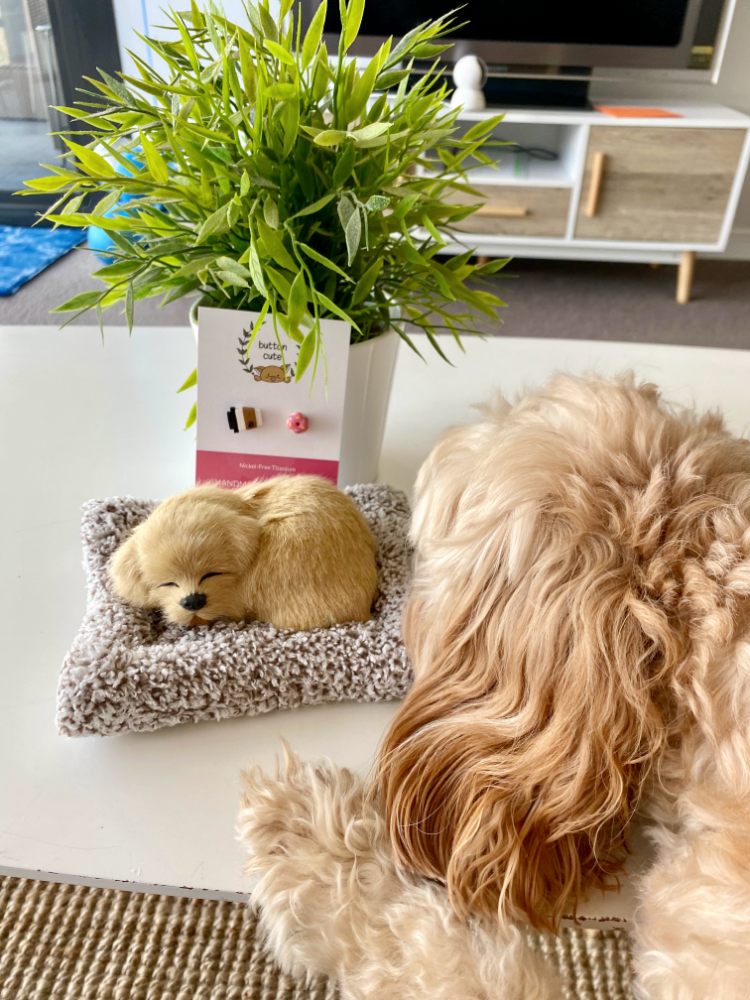 Noticing: That Teddy was particularly interested in my Teddy doppelganger air freshener!
Finding: It hard to believe that this little nugget turned 3!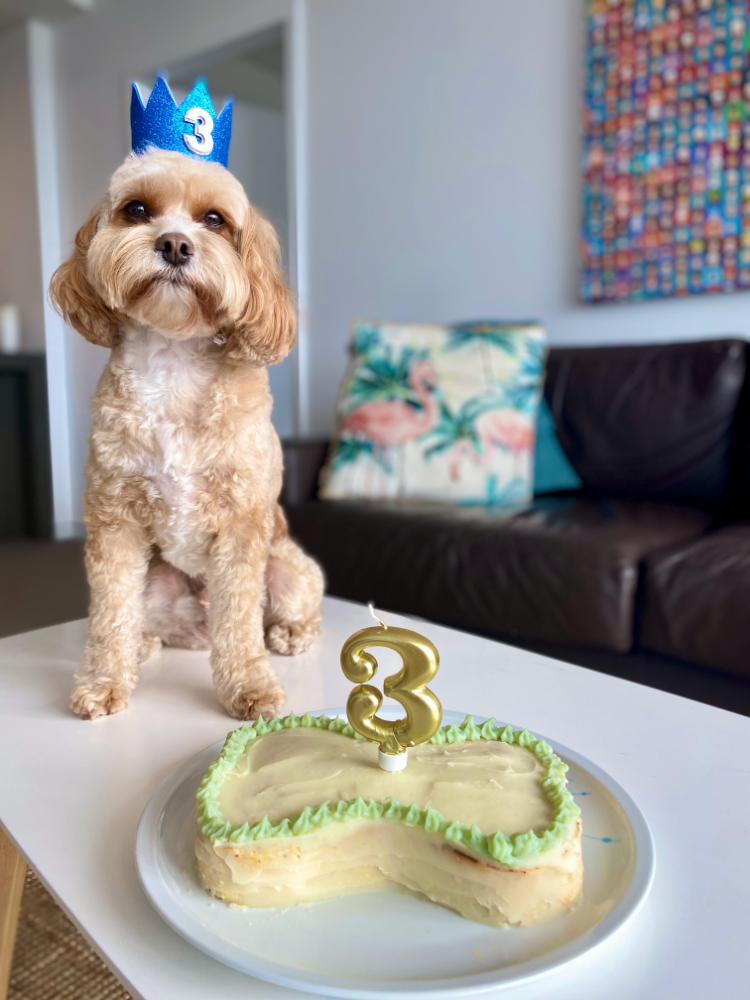 Celebrating: All the birthdays – David's 50th, my 51st, Teddy's 3rd and my mum's in heaven.
Sharing: The recipe for these quick and easy Hoisin Turkey Noodles.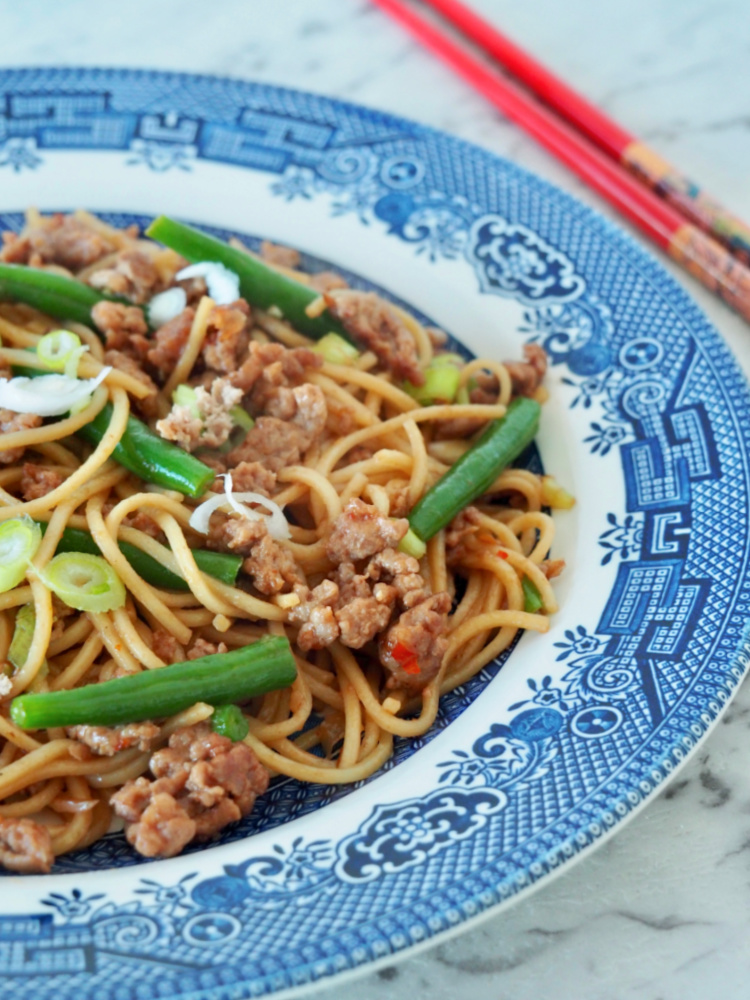 Weekending: In Newcastle.
Catching: Up with the furmily to celebrate Teddy's litter's birthday.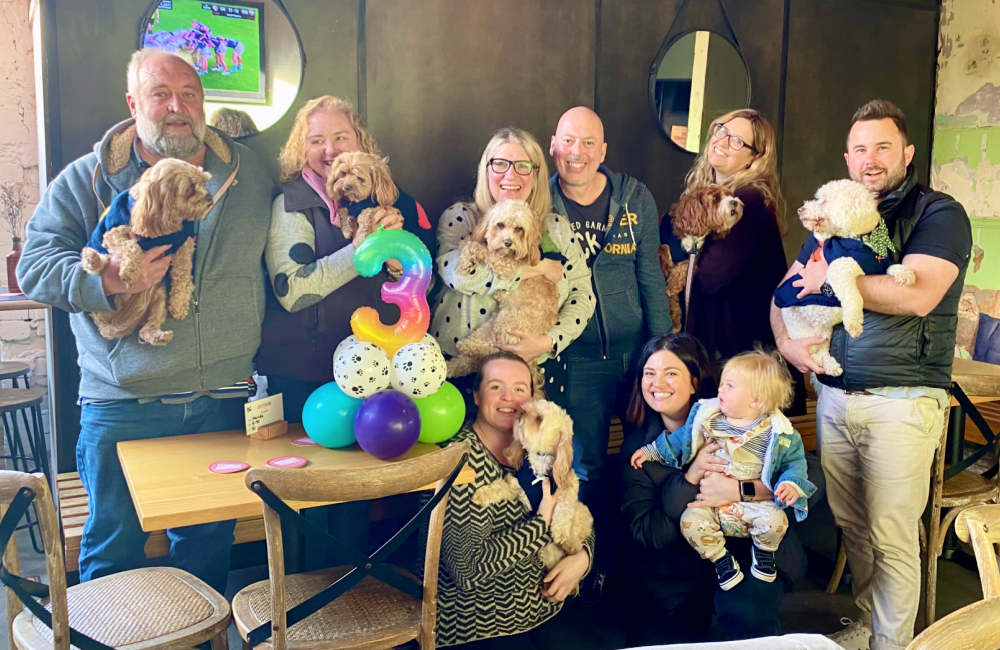 Watching: Minx on Stan, The Flight Attendant on Binge and How to Build a Sex Room on Netflix.
Balling: My eyes out watching CODA on Apple TV. Tissues essential!
Reading: Rachel's Holiday. I read it so many years ago, it's like reading a new book!
Finishing: Rachel's Holiday. I think that's the first book I finished this year.
Smiling: At Teddy and Scotch Bastille Day twinning!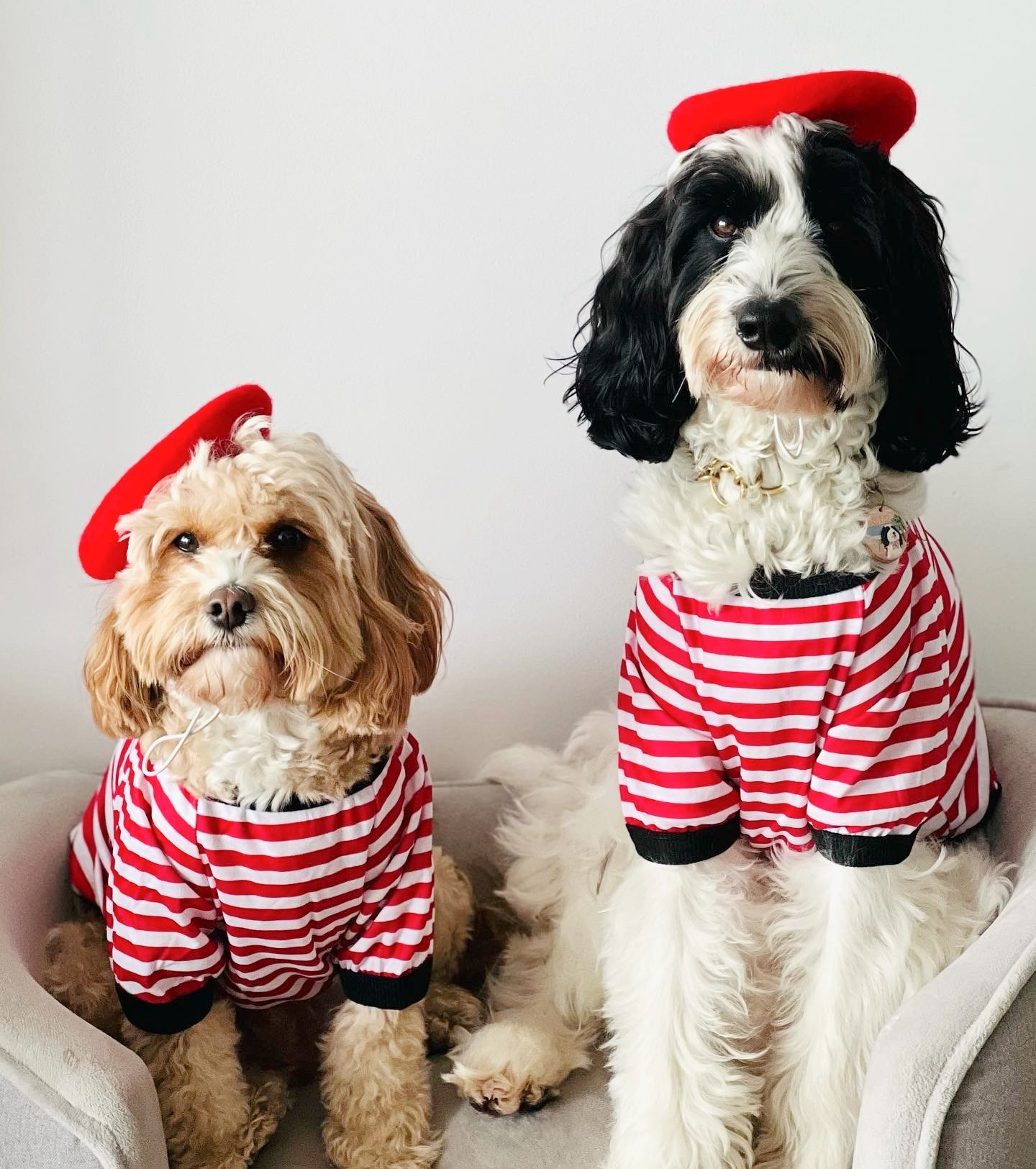 Loving: My first nail art.
Playing: Matchy matchy nails with my friend Dionne (Scotch's mum!)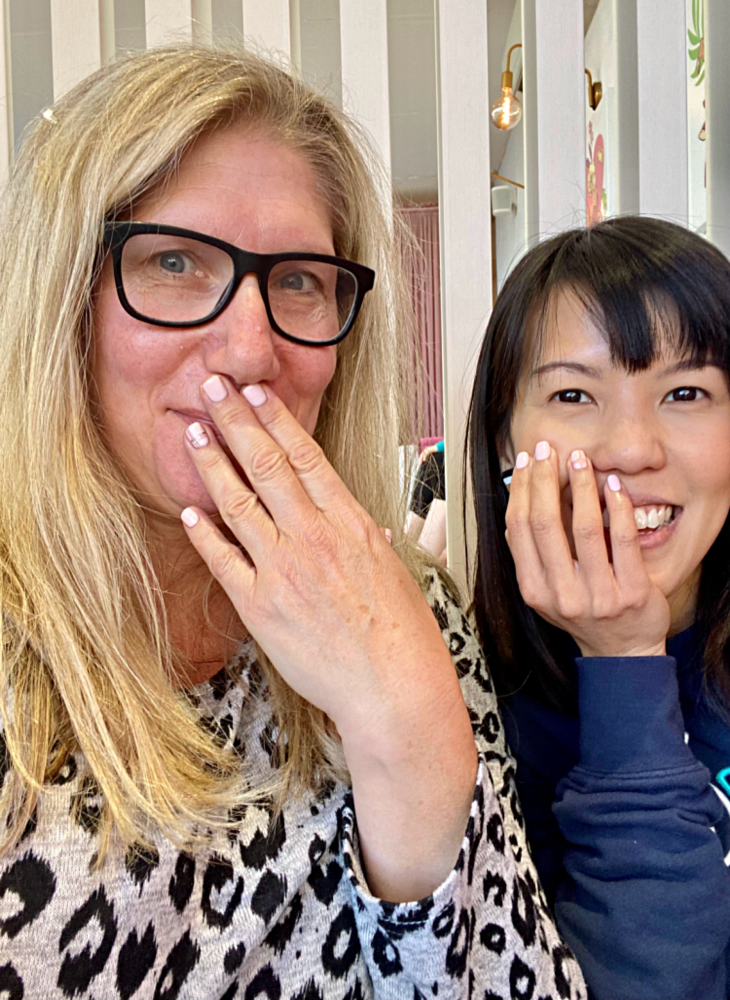 Liking: Winter sunshine (when it makes an appearance.)
Disliking: All the rain.
Seeing: My lovely dentist for one last time.
Going: To the Blue Mountains. Spoiler alert – the weather was as terrible as last time!
Staying: At this gorgeous Airbnb – probably the loveliest one we have ever stayed in!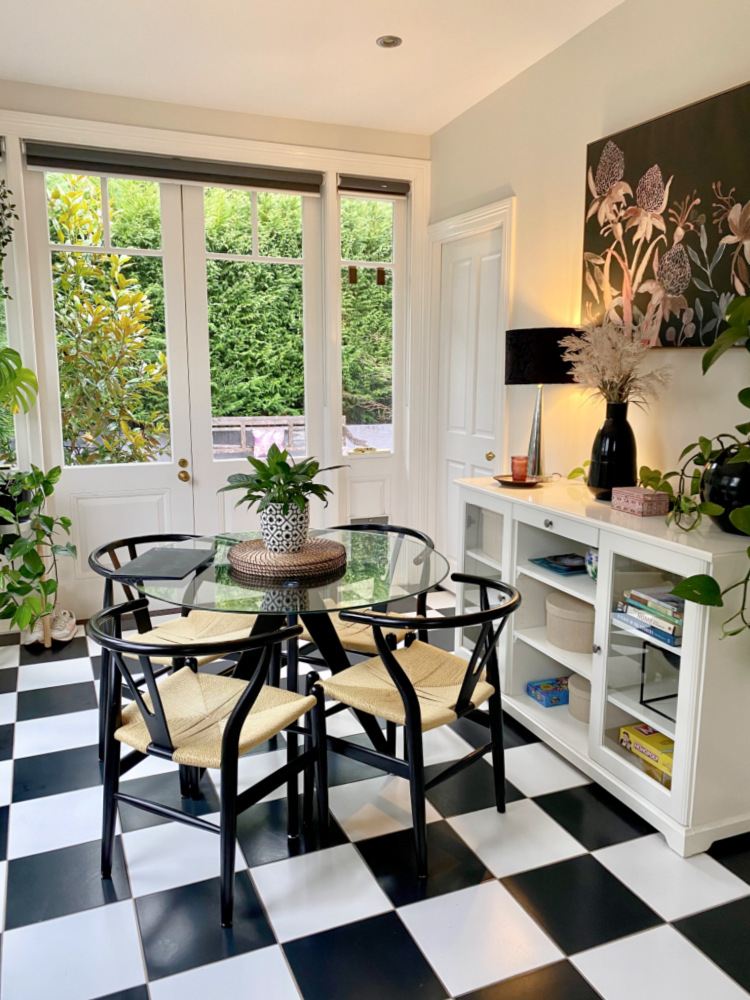 Channeling: All the Christmas in July vibes on a cold weekend in the Blue Mountains.
Dining: At Avalon in Katoomba. Of course, I saved some space for the licorice cheesecake!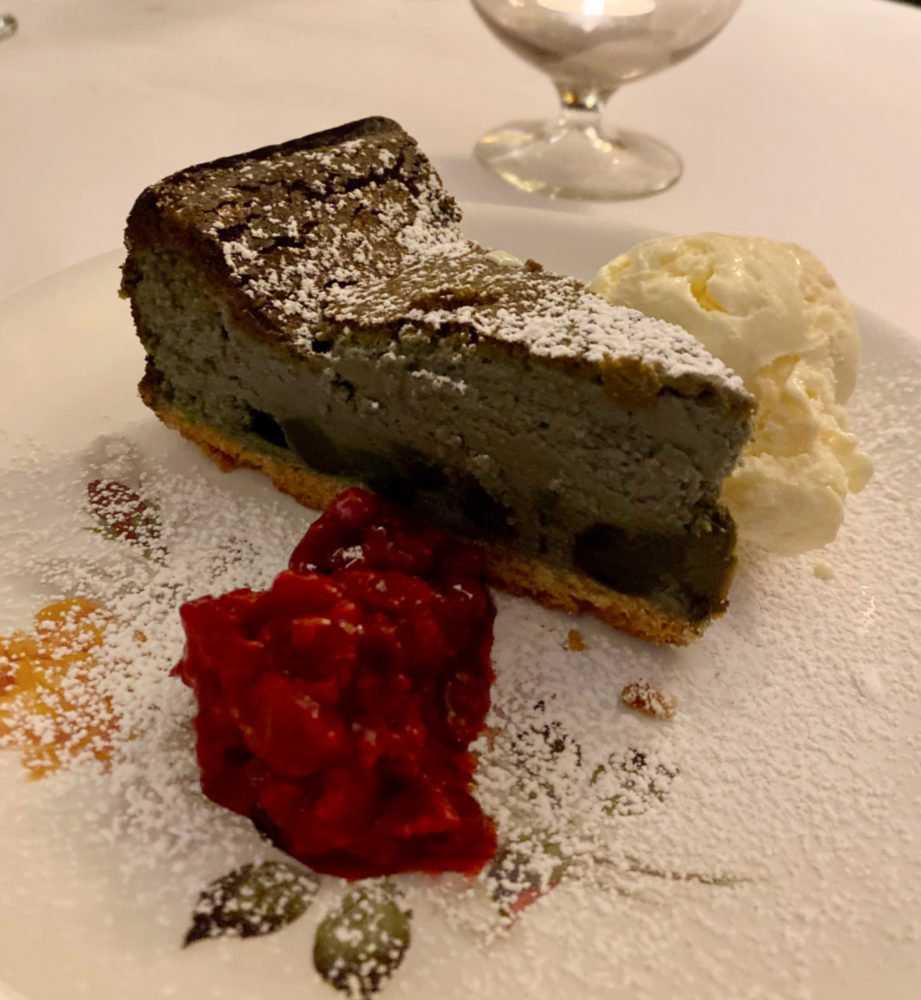 Falling: Over in Katoomba and cutting my knee open.
Attending: Blue Mountains Hospital Emergency Department as a result.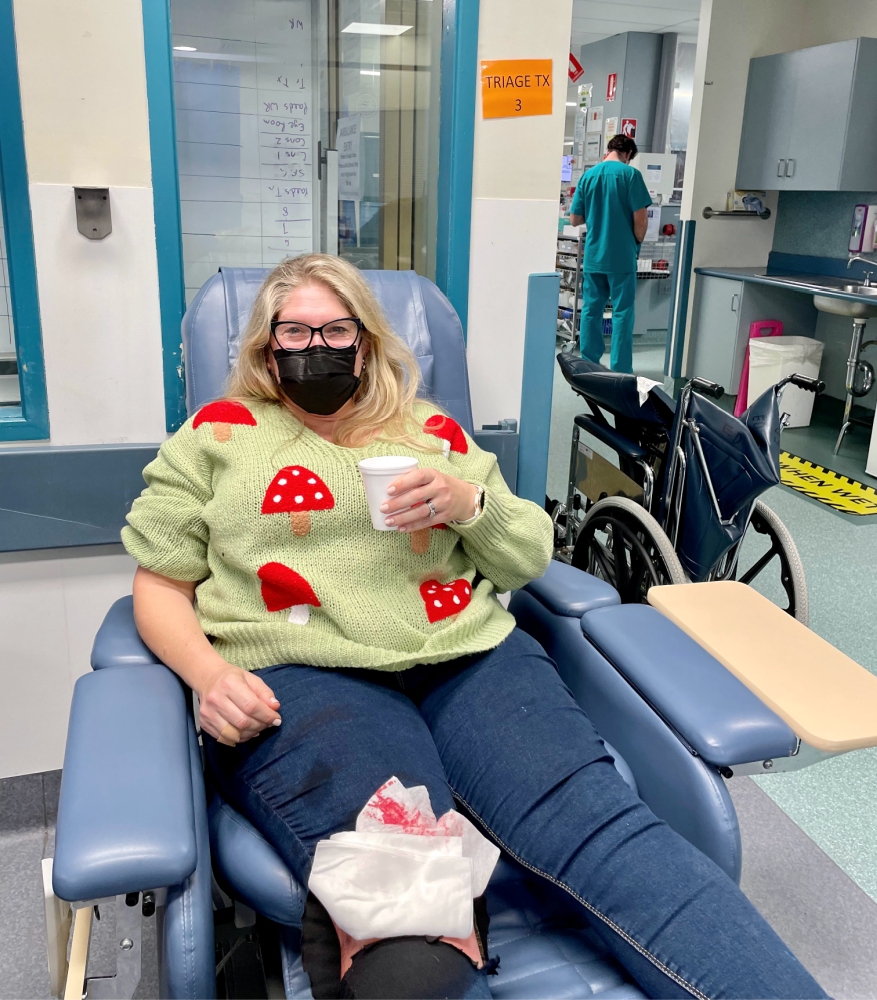 Getting: Stitched up – 13 stitches to be precise.
Grossing: Myself out with all the wound photos. "insert vomit emoji"
Thinking: I can start a new 1.5 denim fashion trend!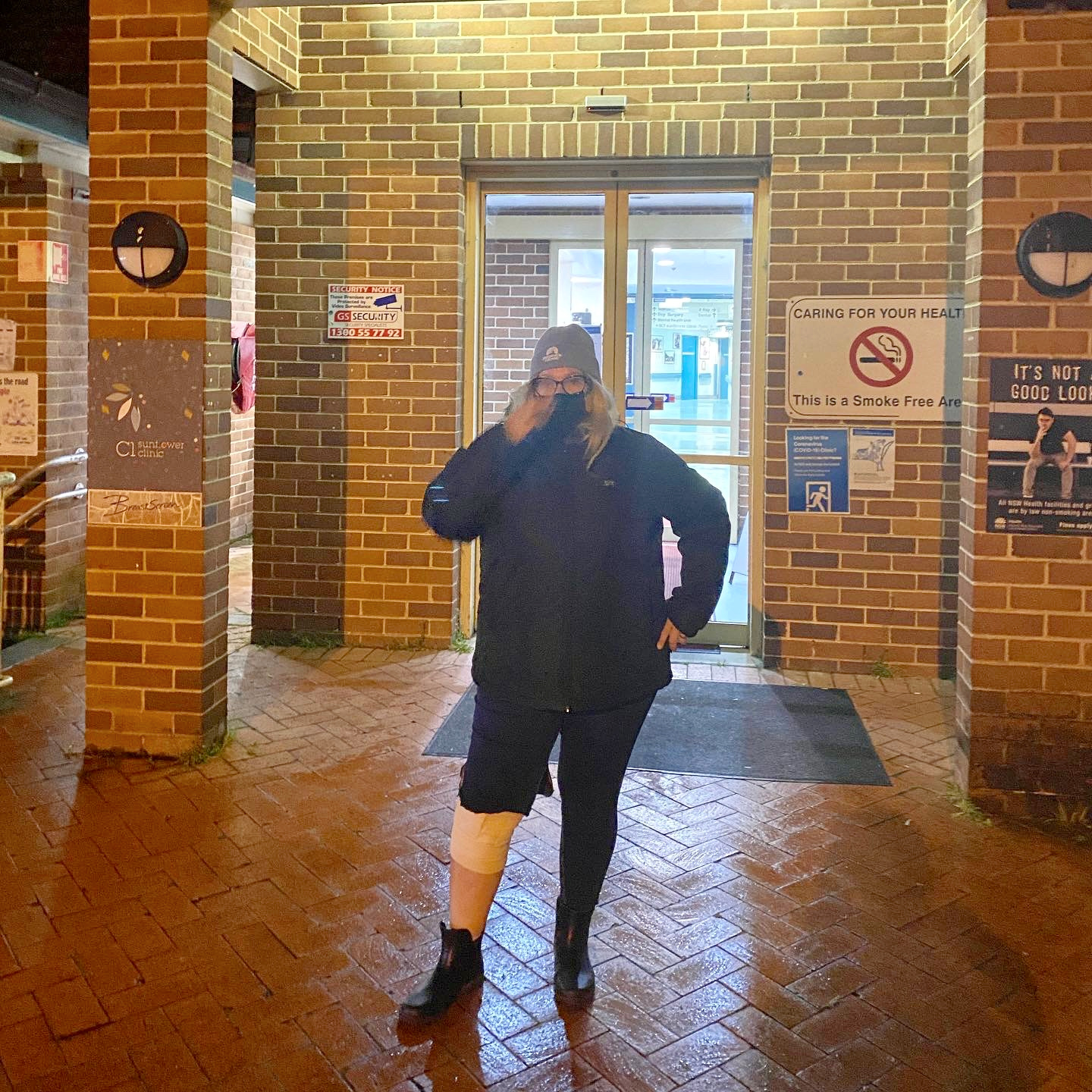 Needing: To keep my leg elevated to allow the wound to heal.
Feeling: A bit sorry for myself.
Missing: Being able to do things for myself.
Enjoying: All the Teddy cuddles.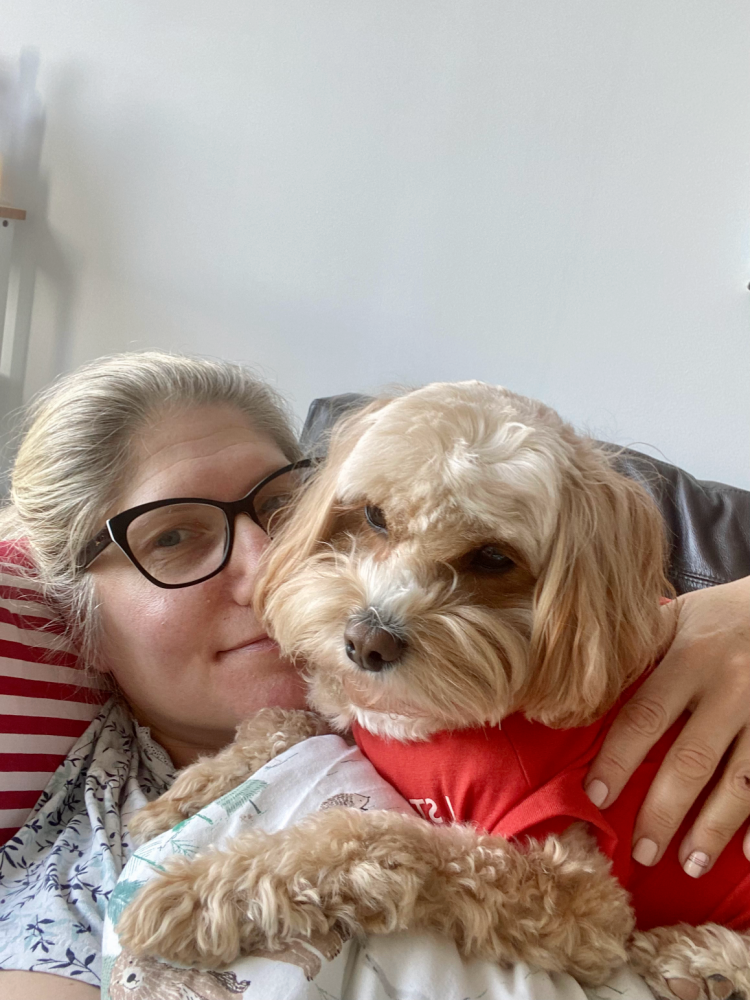 Booking: Our tickets to the UK. Eeeep!
Boosting: To the max with my 4th booster shot!
Stressing: Out about all the things we have to do before we leave.
Trying: To work my way through the to-do list.
Ticking: Things off as quickly said list as quickly as I'm adding them.
Checking: Out the houses for rent in the UK.
Bracing: Myself for all the upcoming "lasts." Pass the tissues!
Marvelling: At the stunning sunsets. It's definitely a sick bed with a view!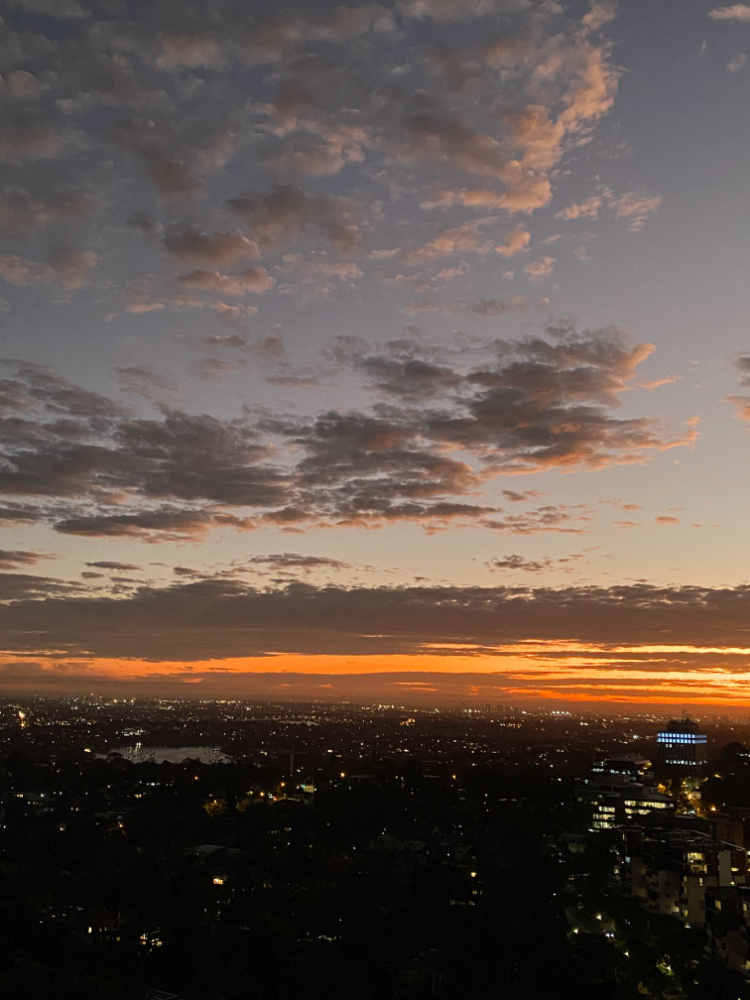 Counting: My blessings.
I'm hoping I'll be back in business and back on my feet next month! Tell me about your month. I'm all ears!