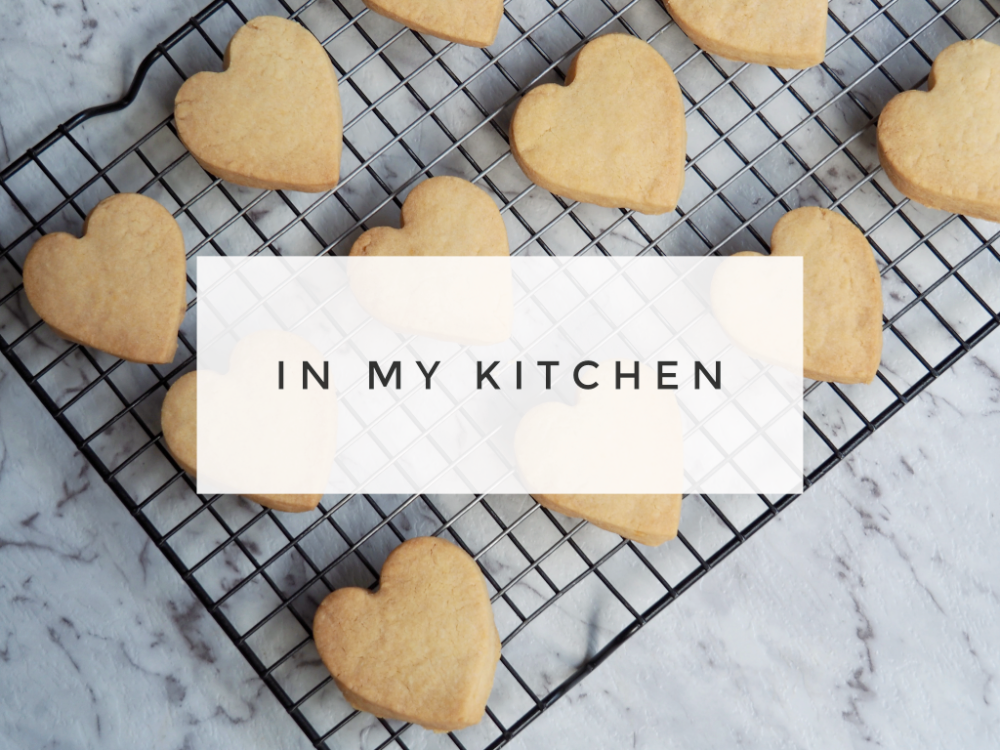 Pinch, punch, it's the first of the month and check out this bunch! It's time to join Sherry and friends for a monthly kitchen round up but can we just take a minute to appreciate this beautiful bunch of rhubarb? I picked it myself! My neighbour Pat has an abundance of it on her allotment and invited me to pick my own. It was an offer I could not refuse. I see some crumble in my future!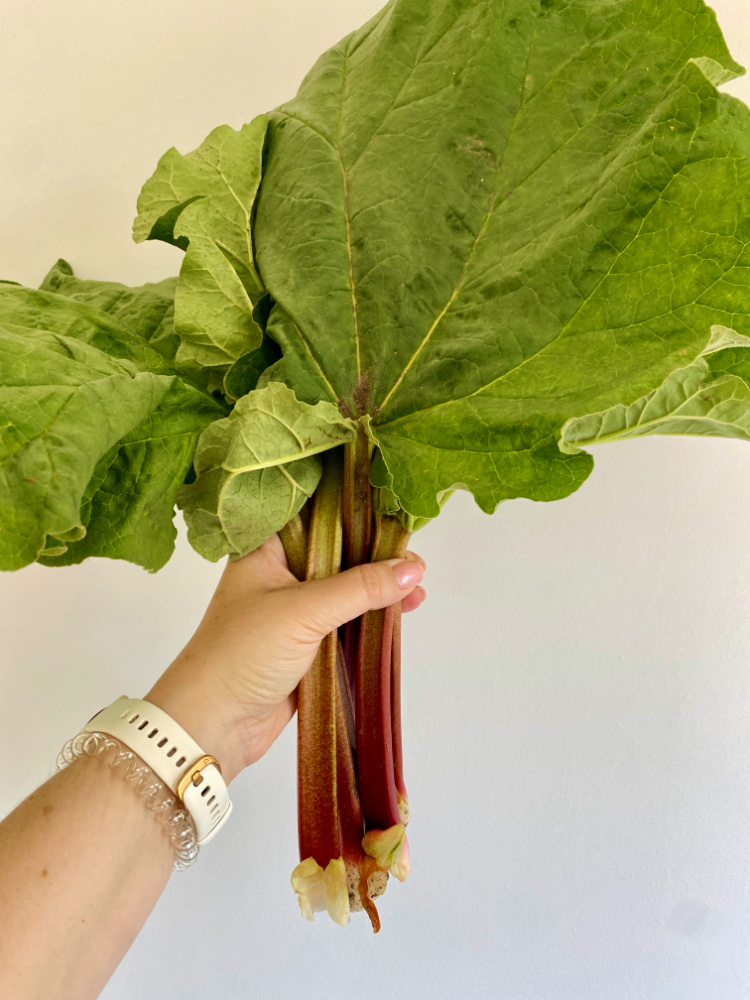 The big news is that I got a new kitchen this month! We completed on our new house at the start of May and as we're renting just a few houses down the street, we've been moving ourselves for most of the month! We aren't getting all the furniture until tomorrow – I can't wait to have everything in one place.
We've actually had the lounge and bedrooms painted but the kitchen will remain blue for the foreseeable. All my kitchen accessories are red, so with the blue walls, white units and red accessories, the kitchen is going to look very patriotic. This is probably the tidiest it will ever look! LOL!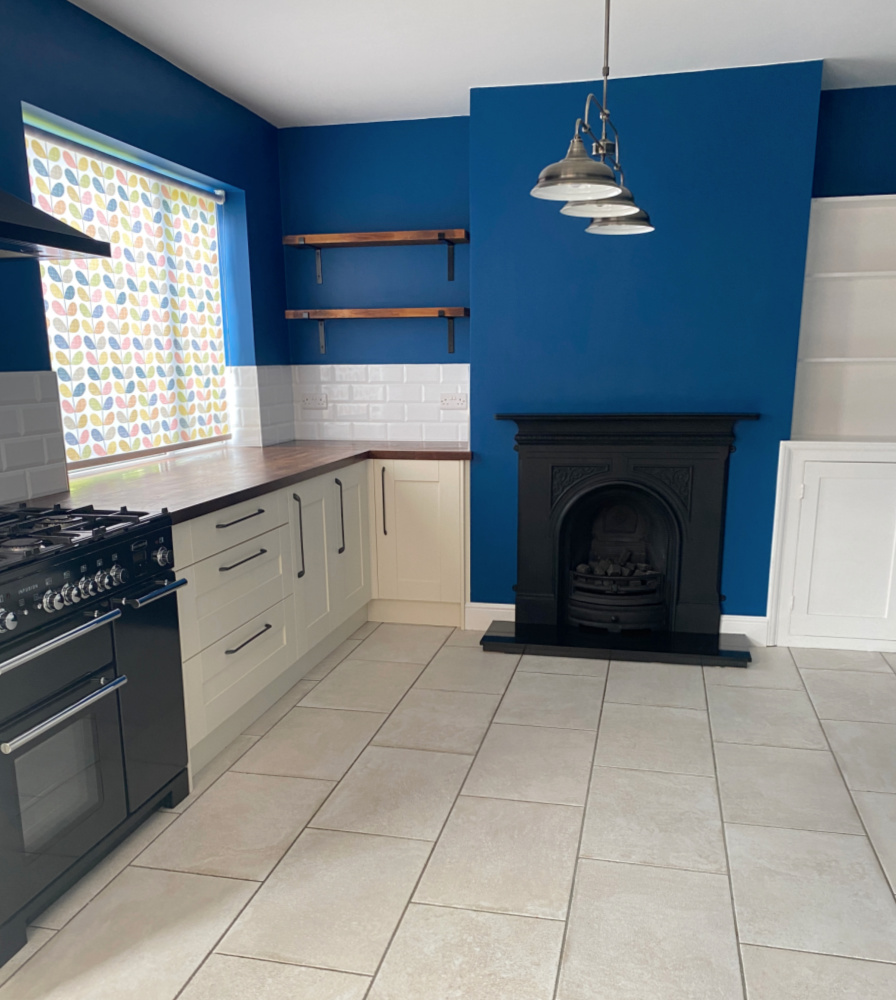 Talking of patriotic, how about this donut filled with caramel cream from local Belvoir (pronounced Beaver – don't ask me why) Bakery. It was a donut fit for a king!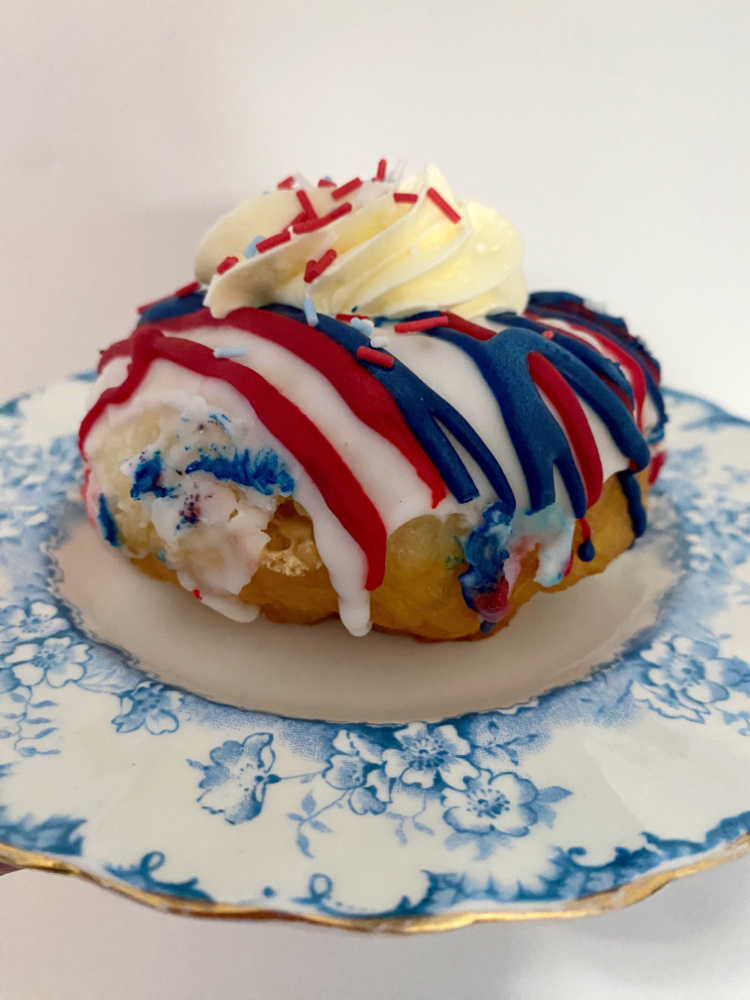 Our street is totally fabulous, we hadn't been living here long when I decided I never wanted to move from here and now my wish is granted. We really got lucky with the neighbours and got acquainted with lots more of them at our Coronation street party. I made coronation cupcakes which were definitely more quartermass experiment than coronation but the cupcake toppers saved the day!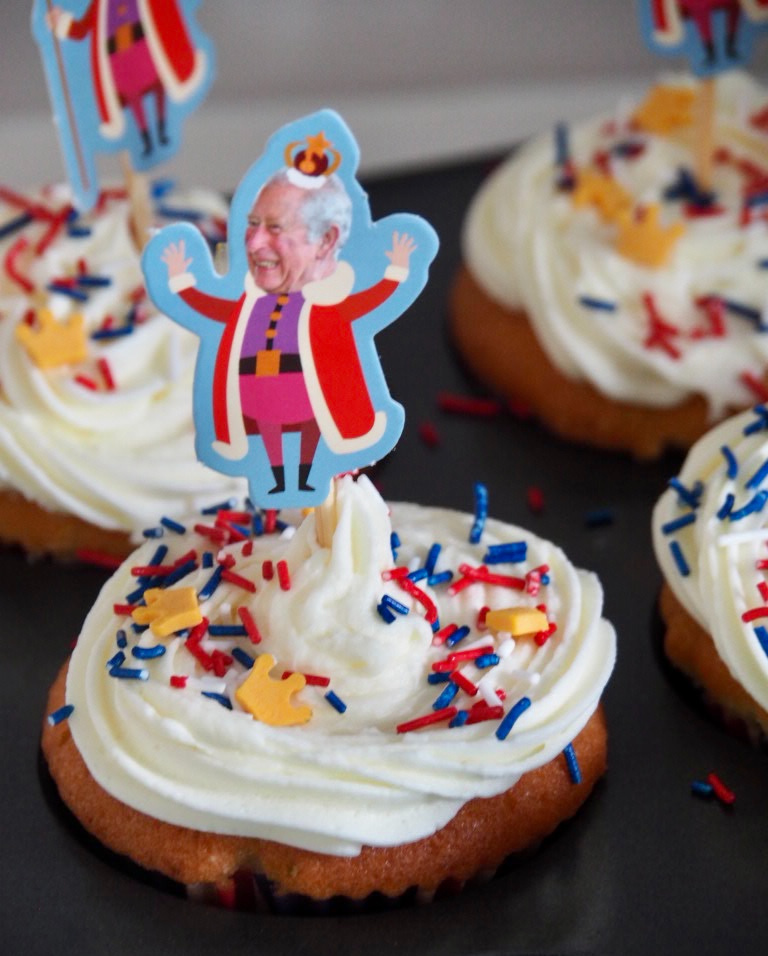 We have been moving stuff in dribs and drabs so half my kitchen stuff is at the old house and half is at the new house! I whipped up this Store Cupboard Halloumi Salad because it's delicious, made up of almost exclusively of pantry staples and there's almost no chopping! Winning!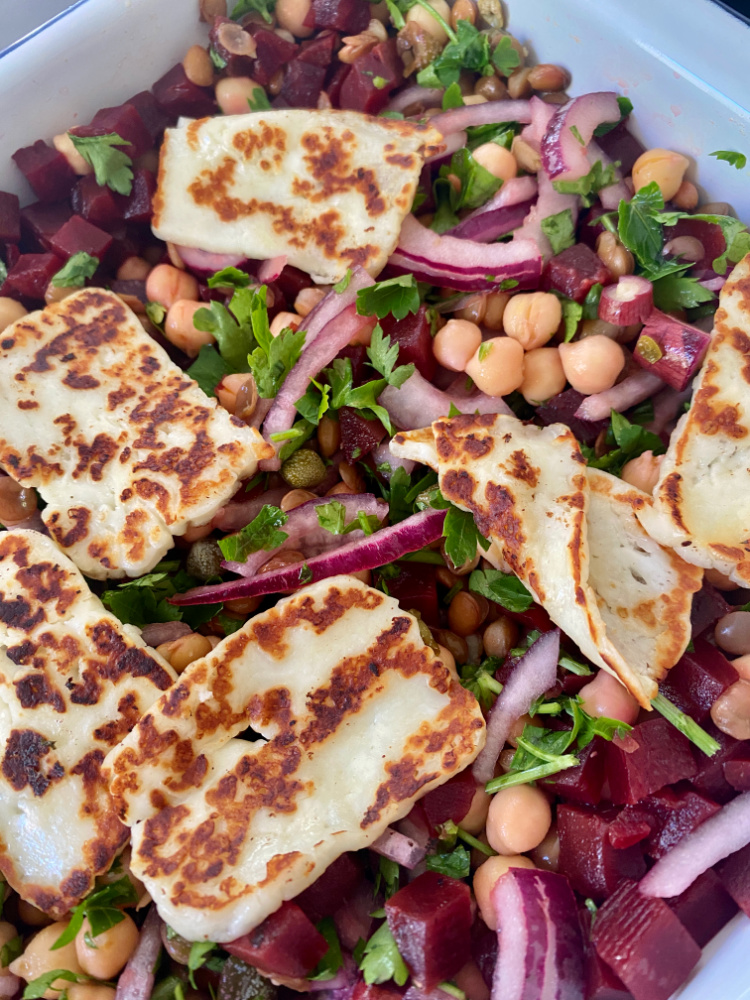 Have also been stir frying my way through Nagi's book Recipe Tin Eats: Dinner. The Pad See Ew and the Cashew Chicken are crowd favourites at our place. Of course, my Pad See Ew looked nothing like hers but it tasted like the real deal!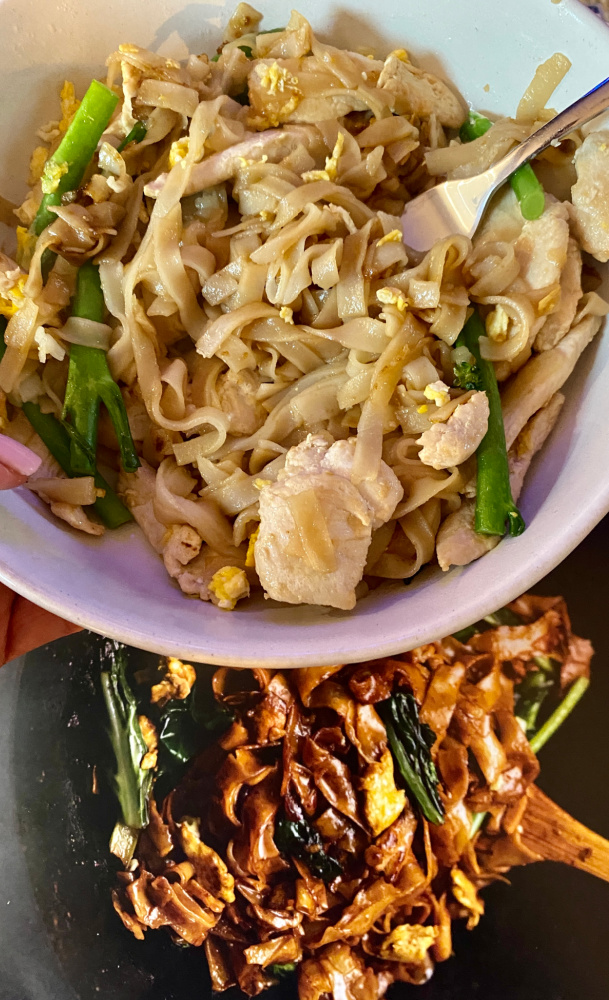 Talking of favourites, I finally posted the recipe for my neighbour Pat's Smoked Mackerel Dip. I don't want to be pushy but you really need to try this, it's so easy but so delicious and it only has 4 ingredients!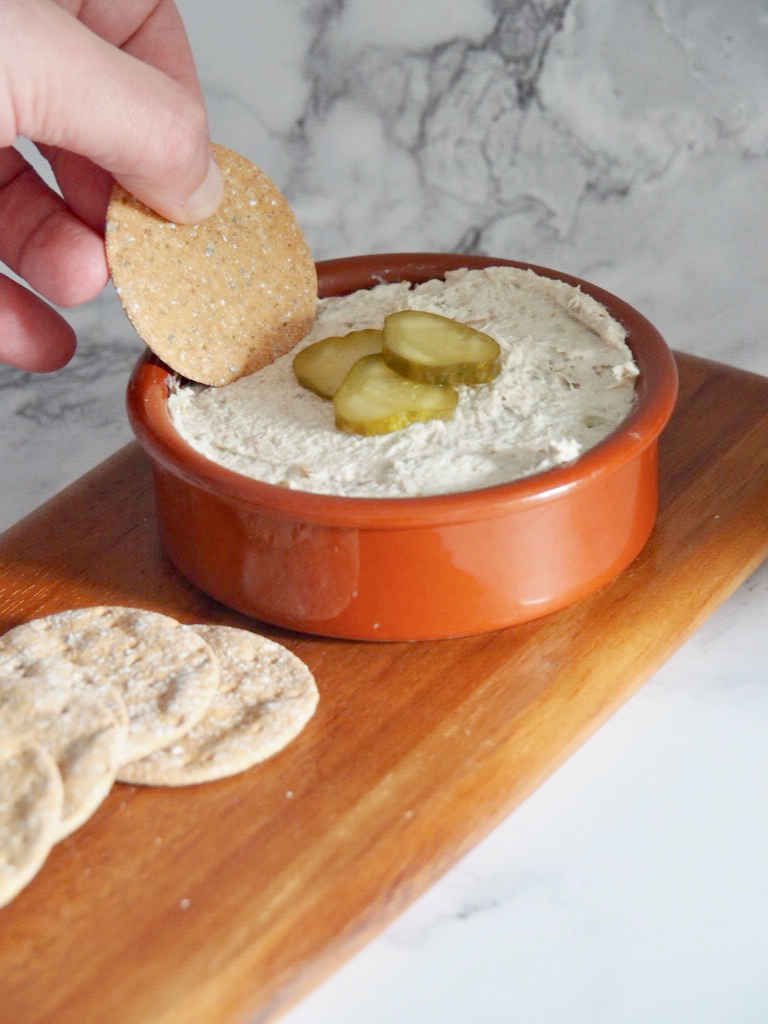 Talking of neighbours, we invited some for a last supper at the old house before we move to the new one and I made this Lemon Cheesecake. It was so good! I just need to step back from the boxes and blog the recipe!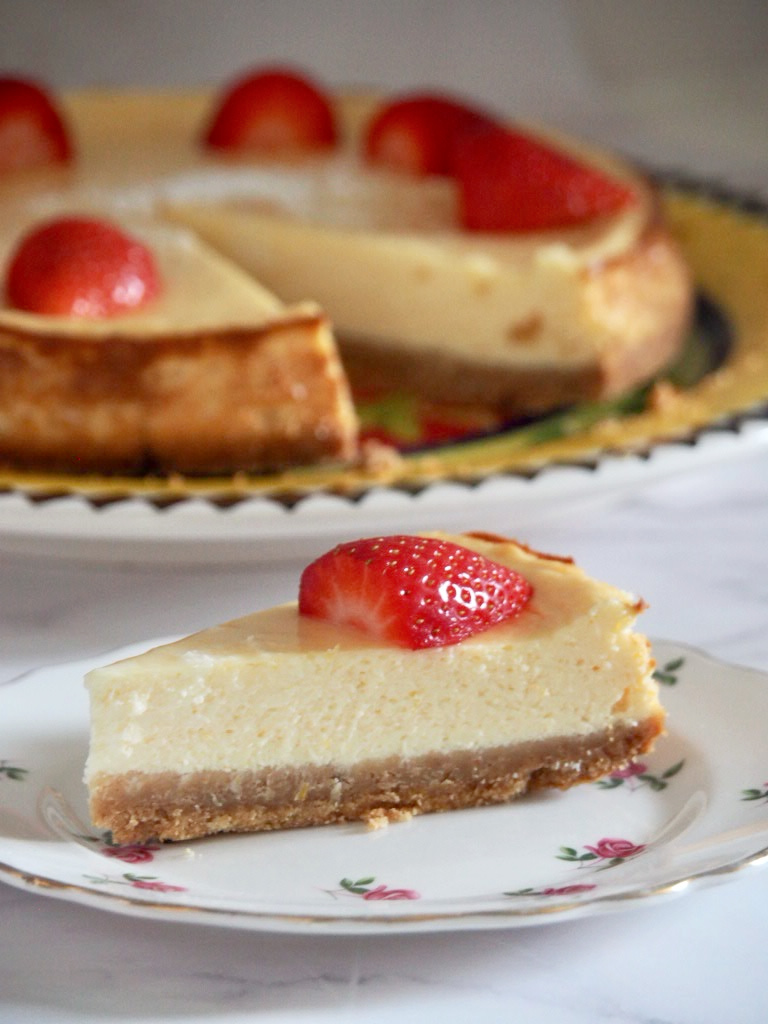 Now I've got more space to put all my kitchen equipment, I think it necessary to fill the space. That's the reasoning behind the purchase of these Mason Cash preparation bowls, aren't they cute?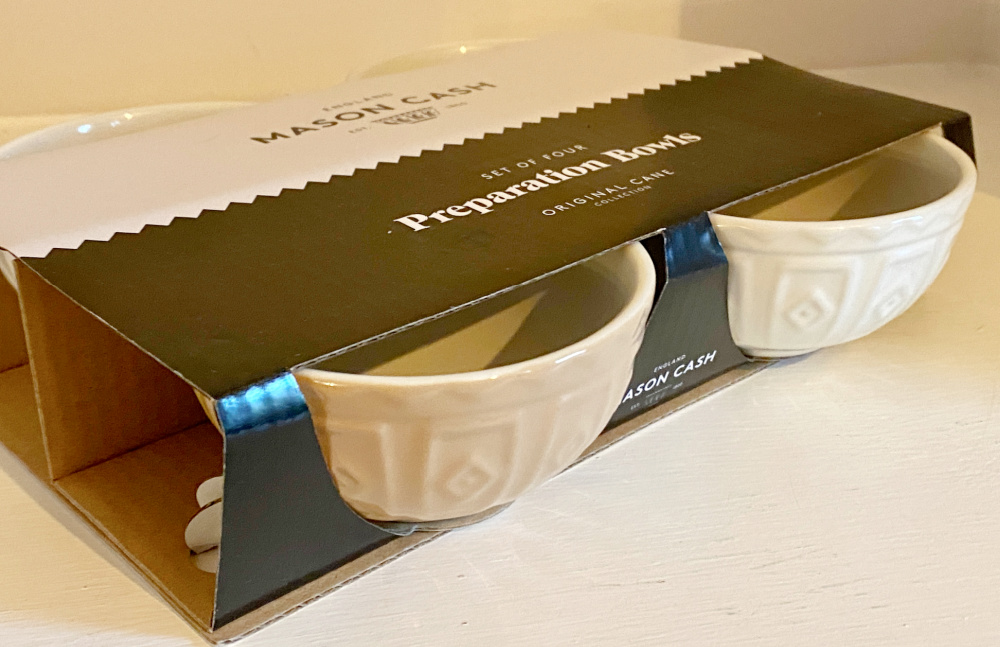 So plenty still happening even though I'm technically in between two kitchens! Now I've told you what's been happening in my kitchen, I'd love to hear what's been going down in yours. Tell me everything in the comments!