July is quite the birthday bonanza in our little nook – in the seventh month of the year so many of our nearest and dearest celebrate the day of their birth. In my humble opinion, one should always have one's cake and eat it on one's birthday for a birthday without cake is like a sky without sunshine.
This July has been all about the cake!
First off, there was David's Monster Malteser Cake. It was big, it was bad but it was brilliant (if I say so myself!)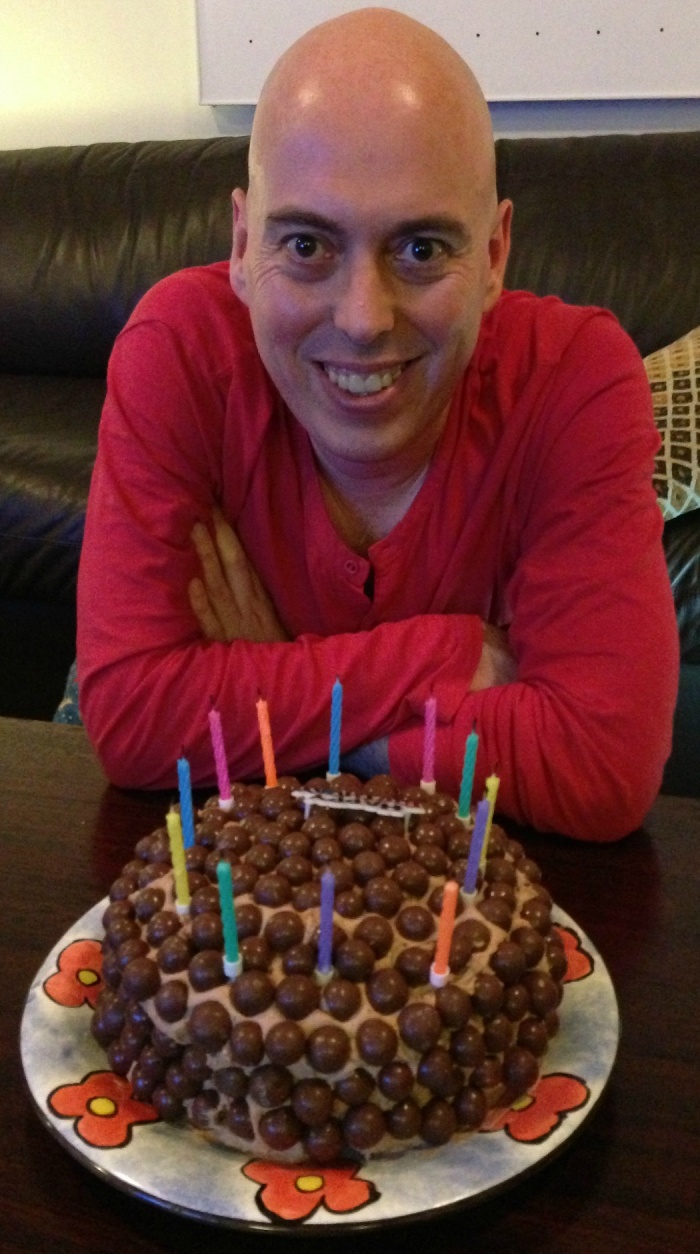 I went for the double on my birthday, and tucked into Guy's Cardamom and Apple Cake and Monica's delicious Date and Walnut number.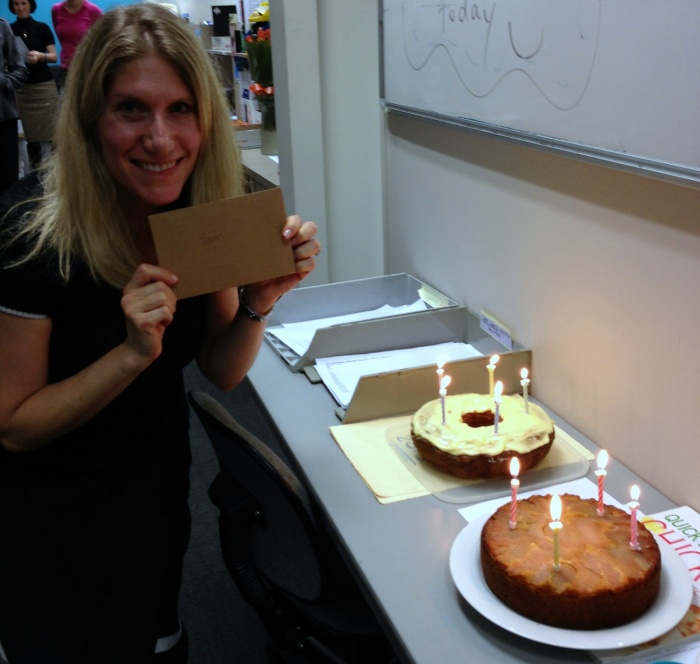 My mum always says that I was her early birthday present as her birthday is 2 days after mine. This year she turned 70, which is hard to believe as she doesn't look a day after 60, and that's sans surgery! I would  of course,  loved to have made her a cake but 17, 000 kilometres of land and sea got in the way. Bah! I plan to make her the cake of her dreams when I get on British terra firma later this year, but so that she could have her cake and eat it on the big day, I sent her a cake from Bakers Days. How cool is that? There were cakes of all shapes and sizes to choose from, ordering was easy, service was prompt and the personalised options were endless.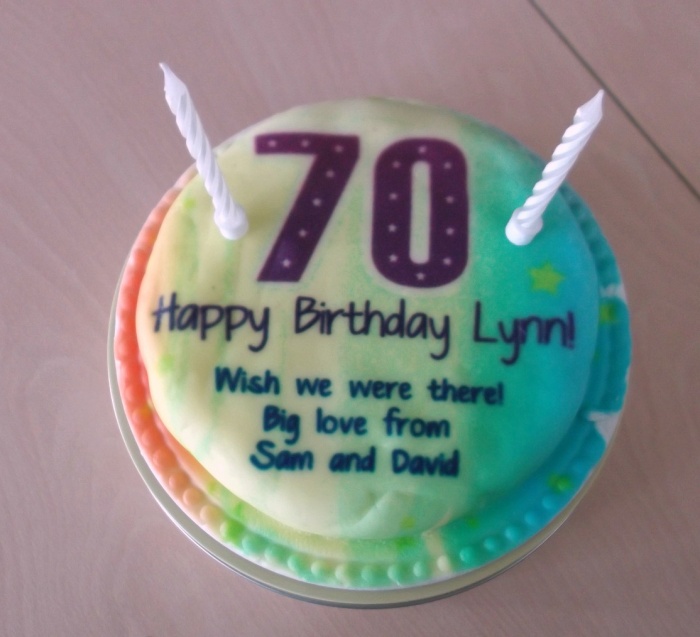 I don't think it tasted quite as good as homemade, but it looked lush and came complete with candles, blower and birthday balloon. We did birthday skype singing and watched mum blow out her candles and make a wish over the net. Isn't technology a wonderful thing?
Then it was Jane's birthday, the big 3-Oh, so we pushed the boat out with Nigella's Flourless Chocolate Orange Cake and nearly set the office on fire with a shed load of candles. It was all good though, because Jane's the office fire warden!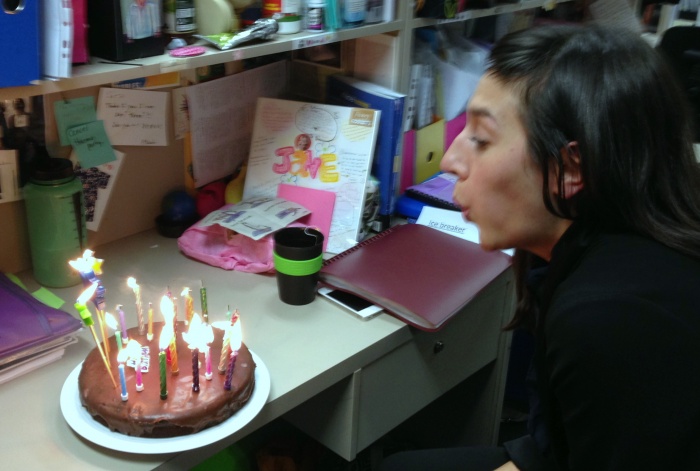 I missed Katie's birthday but was hoping to do a late-cake at our Instameet on Saturday. However, the week that was turned out to be a week of epic cake fails, so the best I could do, was whip up some Baklava Muffins and,  with Scarlett's help, stuff a candle in each one. Not only did my gas lighter not ignite but I also forgot to take a picture. Rest assured, we had a cake and ate it, promptly followed by a Fuckit Cookie,  the name of which just about sums up my week!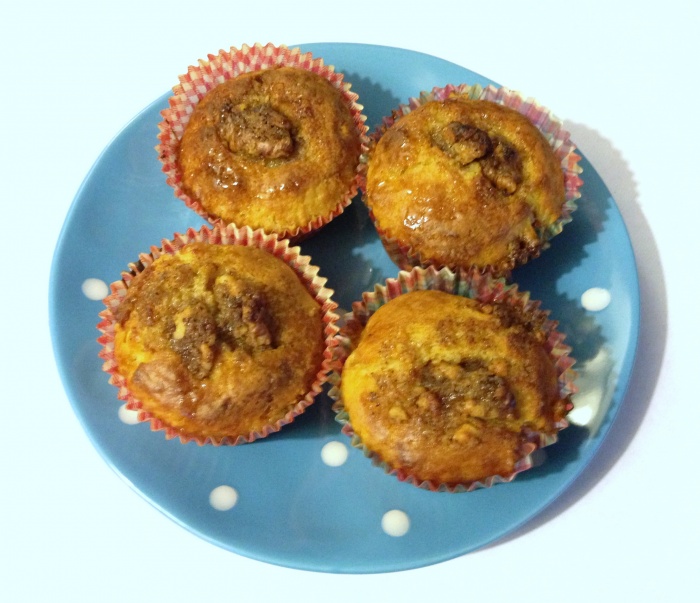 Lots of other friends and family had birthdays this month, Sam, Steve, Adam, Jane, Gaby, Lee Aye, Jo, Dean and Lucy. Being a posse of global proportions and living in the world's four corners, I didn't get to bake cakes for them all, but if I could have, I would have. The only thing better than baking a cake is sharing it. Especially when it's your birthday.
I just can't wait to do it all again next year. In the meantime, it's almost August already and there is another batch of birthdays to celebrate and cakes to bake. Bring it on!
What's your dream birthday cake? Do you have a  busy birthday month?