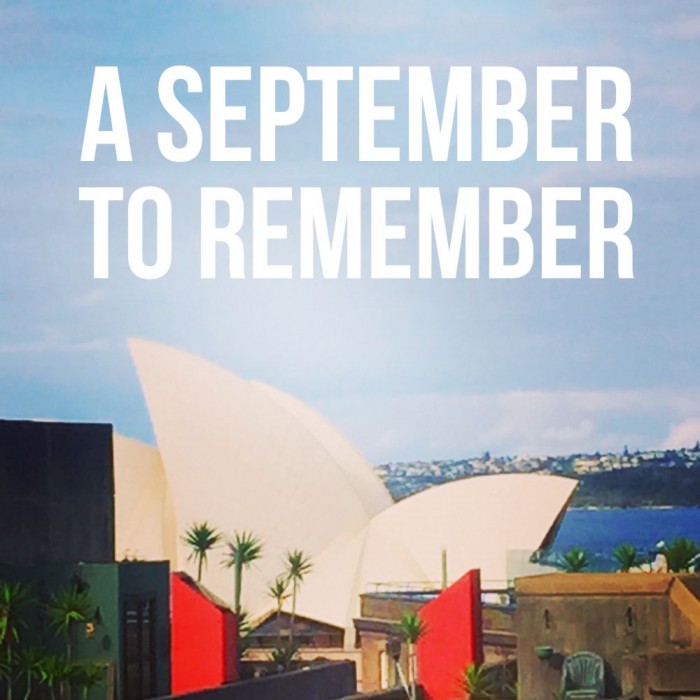 I don't know how it got to be almost October already! Do you ever wish life had a pause button too? September was definitely a month to remember for so many reasons and here's just a few of them.
September  packed a punch because I rediscovered my love for boxing. I think my trainer Kathy deserves a bravery medal for boxing with me every week, but I haven't accidentally hit her… Yet. Exercise is like horses for courses, you have to find the way you like to move, and then just do more of it, don't you think?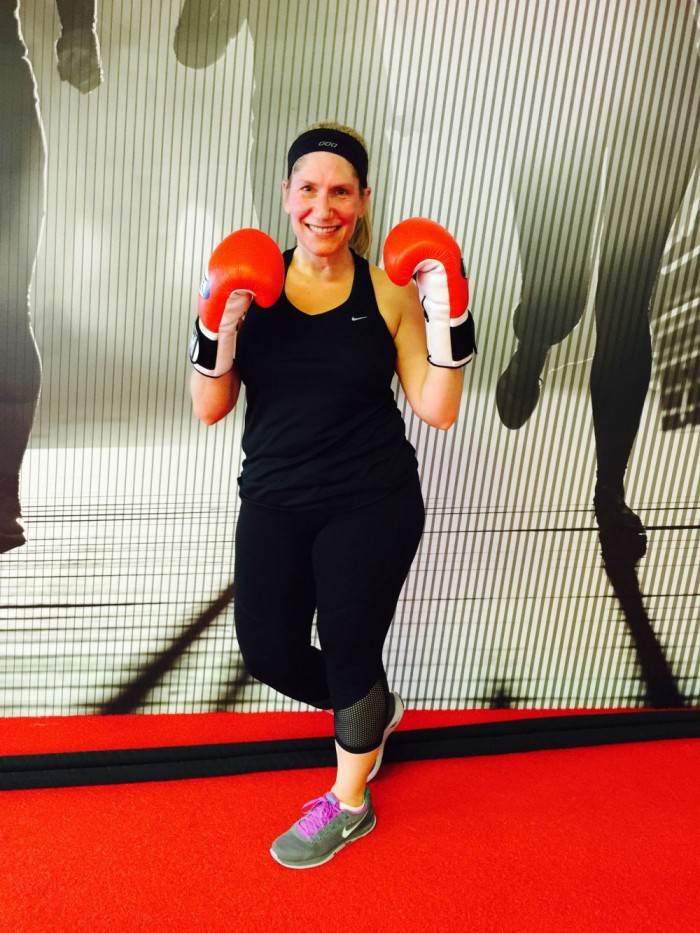 We spent a lot of time at the harbour this month, mostly running around it…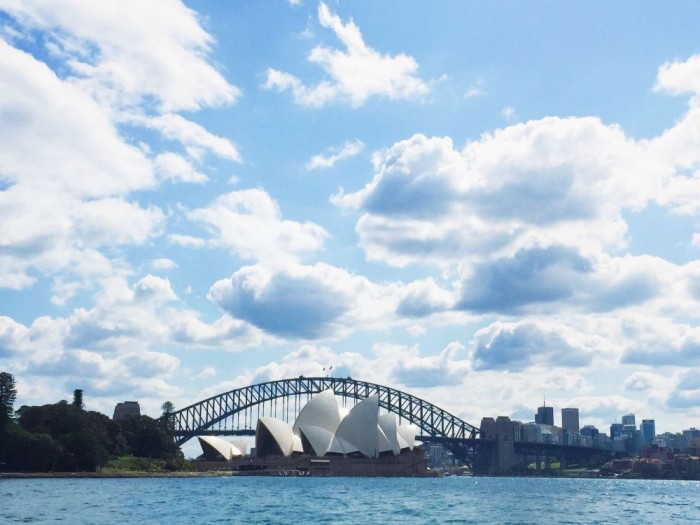 But we like to play as hard as we run. I can report that the cocktails at ECQ Bar were very pleasing, as were the views!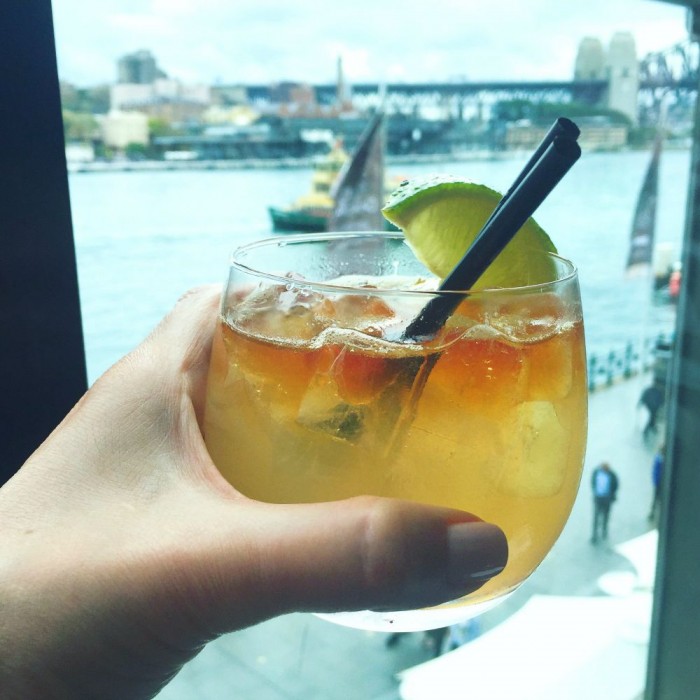 This month we haven't just been talking the talk, we've been walking the walk too. I finally crossed the Spit to Manly  walk off my 101 things in 1001 days list and very happy about it I was too! The views were simply spectacular. I'm already thinking of where we can walk to next.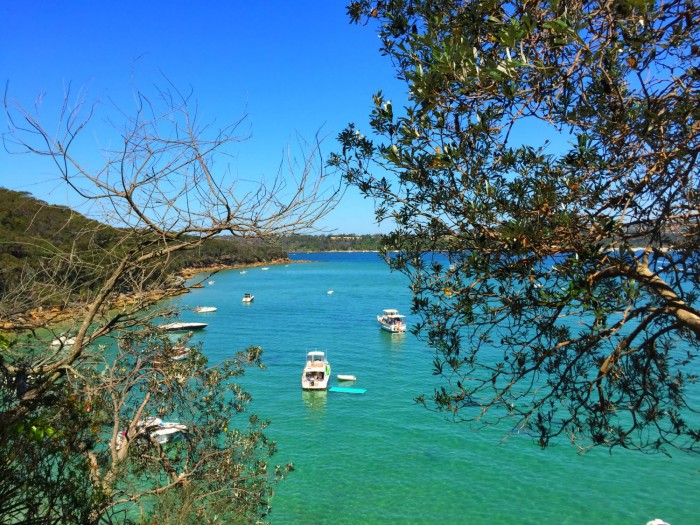 It's been a busy month in the kitchen too. I can't believe it's taken me until September to bake something from my Great British Bake Off calendar, but these Apple Crumble Muffins were well worth waiting for!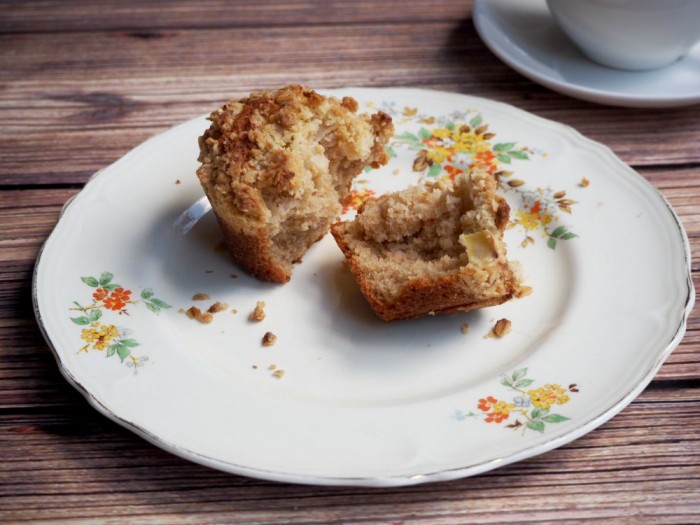 October is Good Food Month so I experienced a Taste of Cabramatta and got into the spirit of things. I can't wait to go back for a repeat perfomance. The Banh Mi was a stand out – it's a work of art don't you think? I haven't eaten a lot of Vietnamese food before, but I think I'll be eating a lot more of it in future!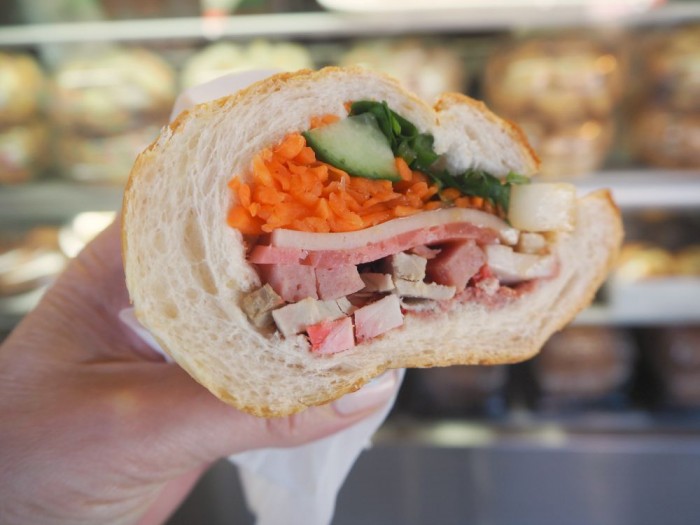 One of the things I love about blogging are the people I've met and the connections I've made. Over a year ago, I studied at Clever Cookie Blog School, I learned so much, met some awesome people and a year later, I'm pleased to call some of my fellow graduates my friends. The Sydney clever cookies enjoyed a beautiful brunch at Opera Bar and very jolly it was too.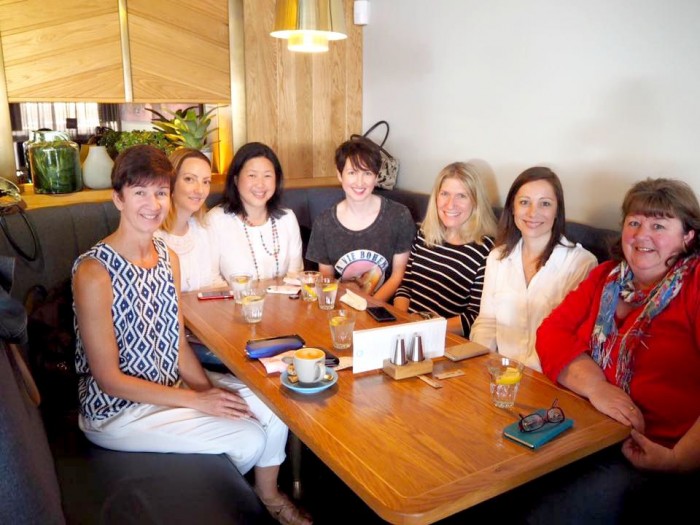 photo credit Kirralee from Escape with Kids
I took part in my fourth Blackmore's Sydney Running Festival.  I had planned to do the half marathon, but the longest-cough-in-the-world seriously hindered my training (or lack thereof) and so I did the 9k Bridge Run instead. It was super hard but super fun and I got my Harbour Bridge selfie. It's not every day you get to run down the middle of the Harbour Bridge!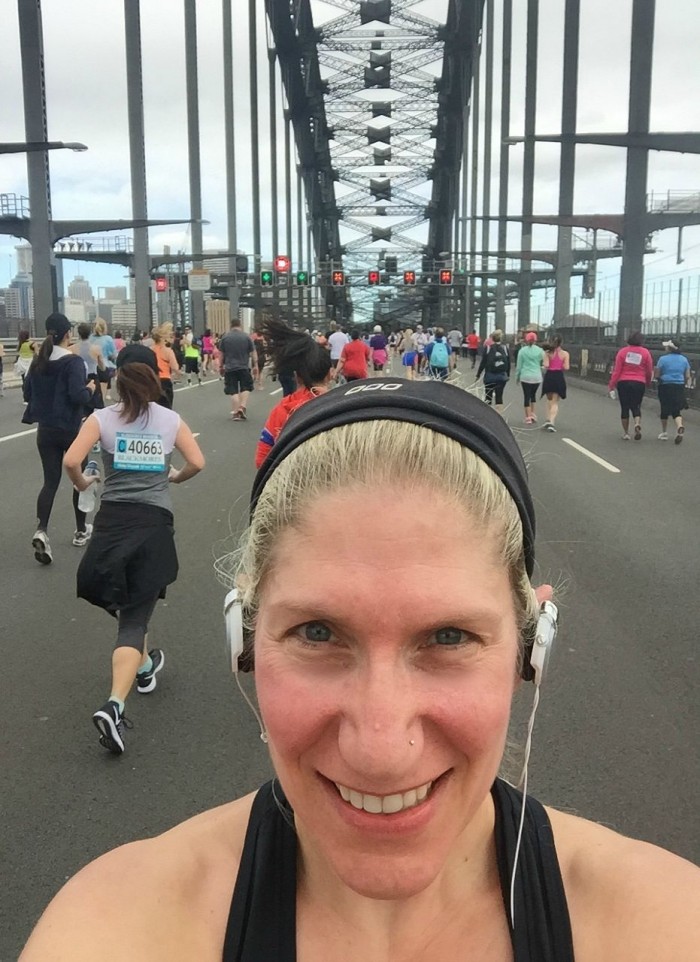 I finished up at my job. 5 weeks turned into 5 months and I was on the receiving end of flowers bigger than my head.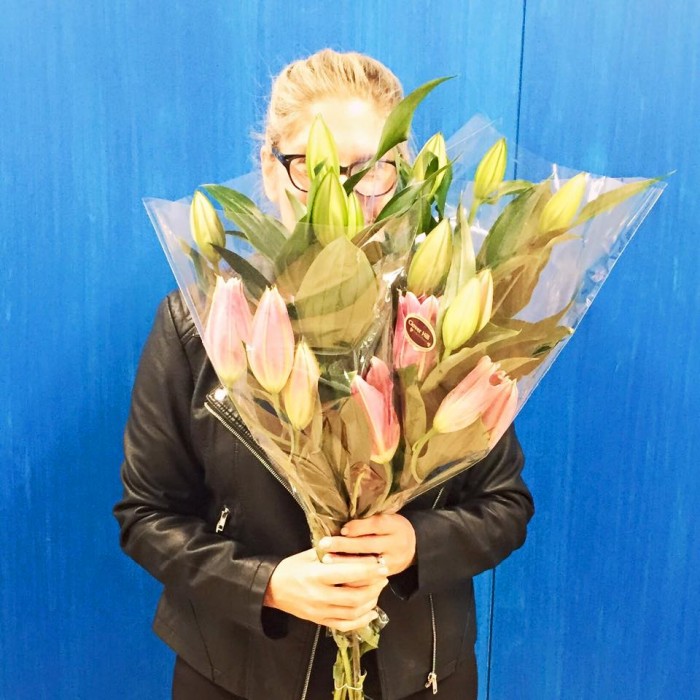 I haven't fallen out of love with my job or anything. I'm just having a break to get back into my books and study for my counselling course. To say, I've been a slack student would be an understatement. I'm hoping that having more time at home will also give me more time to do things I love, like bake, run, blog and magically morph me into a domestic goddess.
I love a good nail sticker, so I am quite beside myself with excitement that Jamberry are coming to Australia. I've been loving on these nail wraps for what seems like forever on social media and now they're going to be down under! Woot. In fact, I love them so much, I'm going to be a Jamberry consultant. You should totally pop on over to the launch on the blog on Thursday and see what's happening!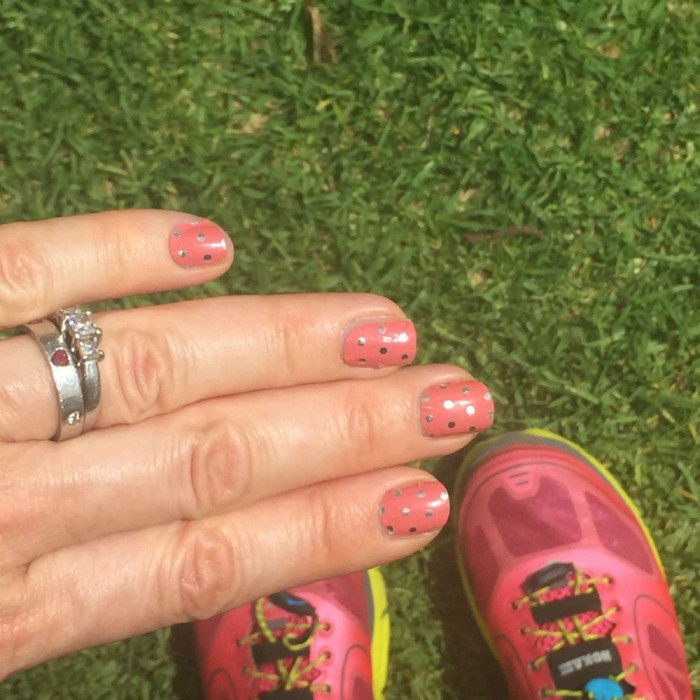 Our friend Nick is leaving Sydney to work in the mother country so we said goodbye in style with dinner at Aria where we enjoyed fine dining, fine views and fine times. Of course, I was a complete food geek and took pictures of everything, but I think Nick's macerated strawberries in champagne with foam was one of the prettiest dishes of the day.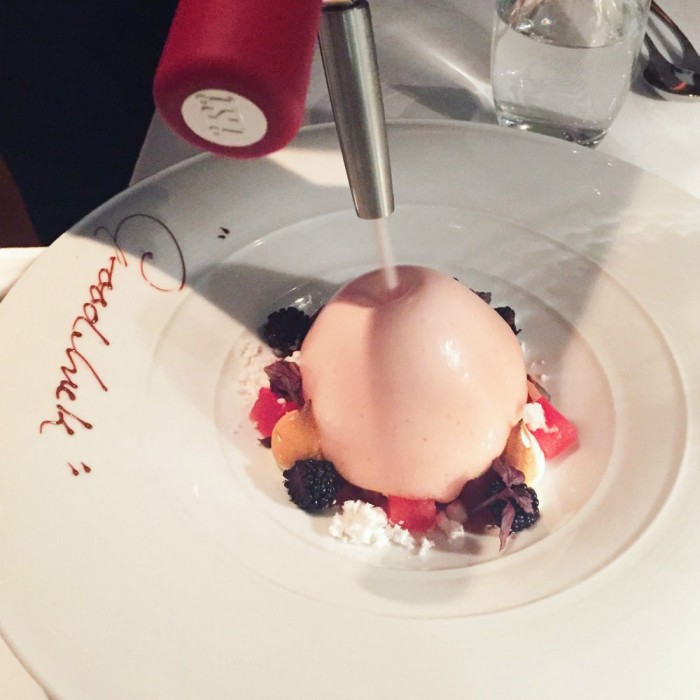 I love how the end of one month heralds the beginning of another. I think October is going to be awesome. Bring it on!
So tell me what was winning about your September? What's your favourite way to move? What's been cooking in your kitchen? What's the prettiest dessert you've ever eaten? Have you ever tried a nail sticker? What are you most looking forward to in October?