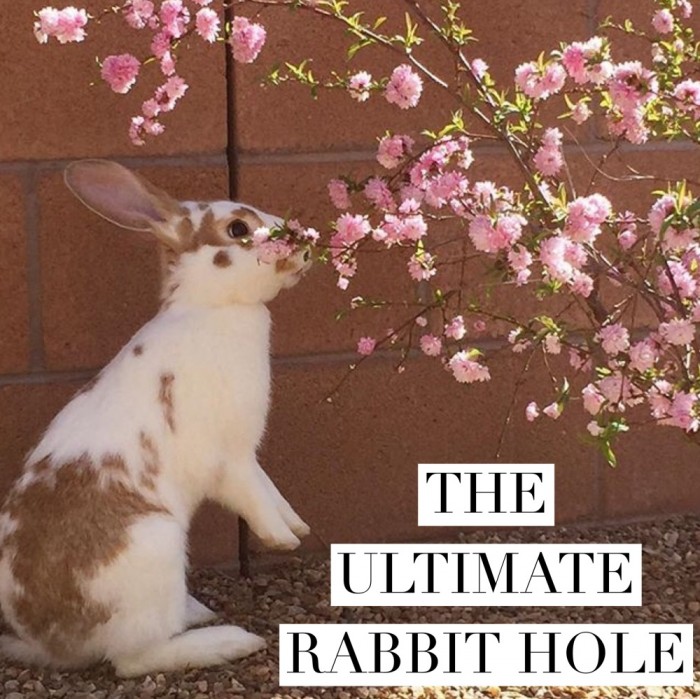 Hello there! How is every bunny this week? All good, I hope!
I don't know about you but I'm in the midst of a love hangover of the warm and fuzzy kind from a double dose of romance, thanks to our anniversary and Valentine's. Love was definitely in the air. Wise words and all the feels with this post how not to lose your head on Valentine's Day.
February is a month of celebrations – not just because it's our anniversary, Galentine's Day and Valentine's Day but also it's  National Sweet Potato Month?!  Let's celebrate with some Sweet Potato, Chorizo and Haloumi Muffins! I also fancy the sound of these Black Beans and Sweet Potato Bites and I've already got on the  sweet potato toast train. Have you? If you search "sweet potato" on the blog, you'll see my love for that orange vegetable knows no bounds and these Beef and Lentil Pies with Kumara Mash and these Pulled Pork Stuffed Sweet Potatoes are two of my favourites! Oh and for those of us with a sweet tooth, check out this recipe for Ultra Fudgy Sweet Potato Brownies. Yum!
I'm more than half way through playing the Minimalism Game and loving the freedom that comes from letting go of things that I no longer need or love. I'm not quite sure I'm ready to downsize to a tiny house just yet though, although I love this story of the high school teacher who built her own tiny home. How cool is that?!
Did you see me free wheeling on two wheels this week? I have bikes on the brain since my learn to ride lesson and I loved these stories and the top tips of these 5 inspiring cyclists who learned to ride as adults. There's hope for me yet!
Stop press! Have you heard about the feral bunnies who are taking over Las Vegas? Perhaps the Queensland government are on to something!
I can't help but feel that social media and technology is such a paradox. In so many ways, it's a social enabler and brings us closer together yet, it's also anti-social because too often we swap face to face or verbal contact for electronic messaging. It's like you're surrounded by people but can be so alone. Lucky, there's these tips to combat loneliness from a 90 year old gentleman who after losing his partner and sister is a quite the loneliness expert.
Talking of technology, when it's used for a purpose, it can be all kinds of awesome! Check out these 10 apps to make 2017 an awesome year to travel. We're already planning our next overseas adventure and my feet are itchy just thinking about it!
Moving house is never easy but with these tips on how to move home happily, at least you'll be on the move with a smile on your dial!
My mum thinks her dog Calvin is a genius (because he is) but if you think dogs are just animals, you might need to think again. These 14 pups are going to prove you wrong. Personally I only have eyes for the skateboarding poodle!
That's it from me but tell me, hat's happening in your world this weekend? Sweet potato, yay or nay? Do you have a big love of tiny homes? Are you a phone-a-phobe? Hit me up with your favourite app, travel or otherwise!
Every Saturday morning, we will open up the rabbit hole link up for bloggers to add their link list posts or even just their favourite post (if you are not of the link list kind) for the week. Please link only one post. This makes it fair for everyone and allows more posts to be read. Talking of reading, do try and pop along to say howdee to some of  the other lovely linkers and my awesome co-hosts. This week, you can link up here or bob on over and say hello to Paula at  The Geeky Shopaholic, Jess at Confident Life and Shari at Good Food Week. It doesn't matter where you add your link because it will appear on all four blogs, as if by magic!  The link up will stay open until midnight the following Monday.
Loading InLinkz ...