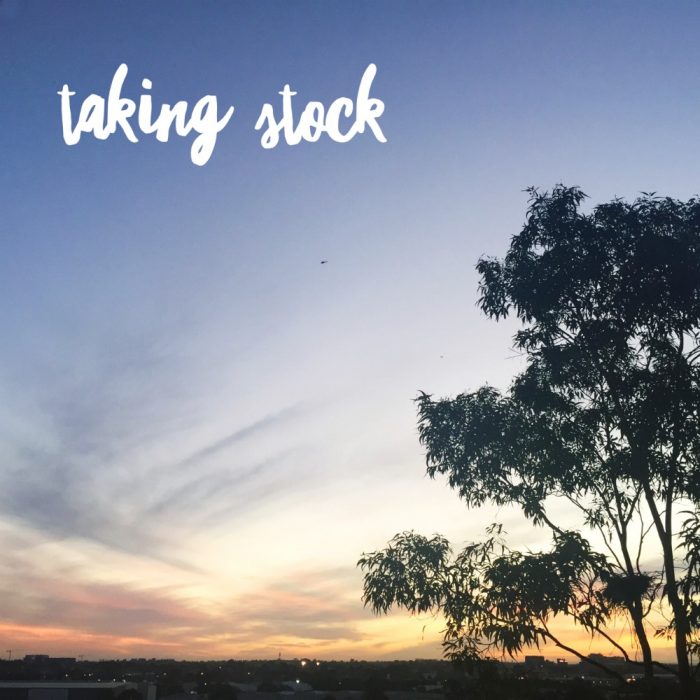 Well, March lived up to it's name and just marched on by. I can't believe it's almost April but before the Easter bunny hops along, let's take stock  like Pip did. My March looked something like this… How about yours?
Baking: All the things Easter and Oreo. These Oreo Easter Egg Cheesecakes are the business. As you can see, my gorgeous godson can't keep his hands off them, and who can blame him?! If you love Oreos and  think size matters, you'll need to check out the Cookies and Cream Cheesecake. Oh-reo so good!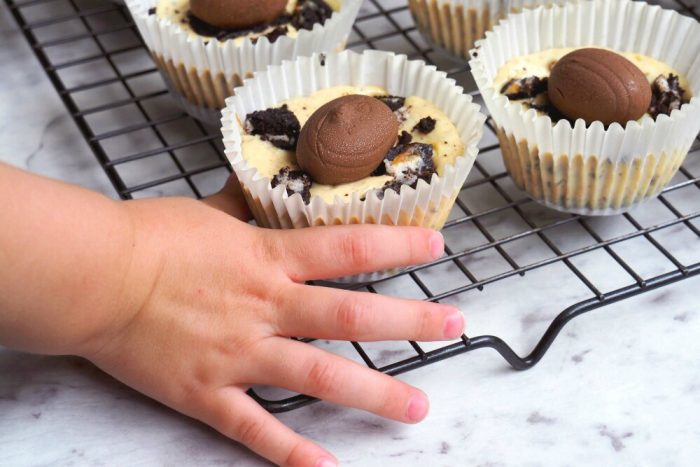 Snacking: On carrot sticks and Fat Mum Slim's Pretty Amazing Make it Yourself Hummus. It's the bomb diggity.
Feeling: First sick, then snotty and now, I am pleased to report, much better!
Taking: Antibiotics, a pump and extra doses of Auntie Sandra's Chicken Soup for the ever-lingering flu.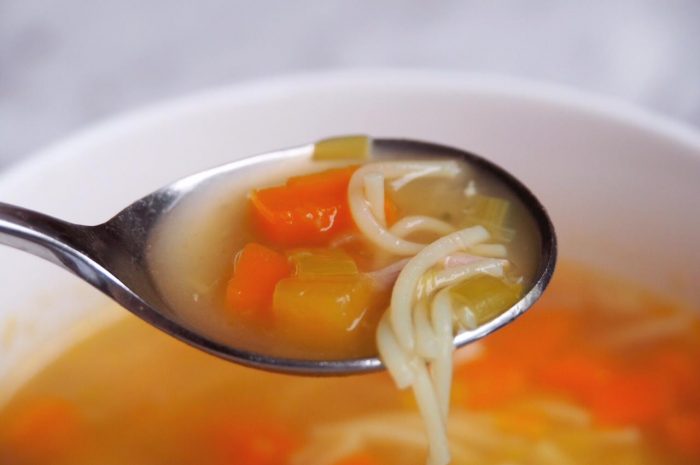 Making: Chicken soup like it's going out of fashion.
Buying: All the matzo balls from Woolworths online. It's so hard to find them in store and they take chicken soup to the next level.
Drinking: Tea with honey and lemon. Like chicken soup, it has flu busting properties.
Eating: All the dumplings. I am pleased to report that my self enforced dumpling famine of 2017 is over! I'm working on the premise that dumplings have healing properties too!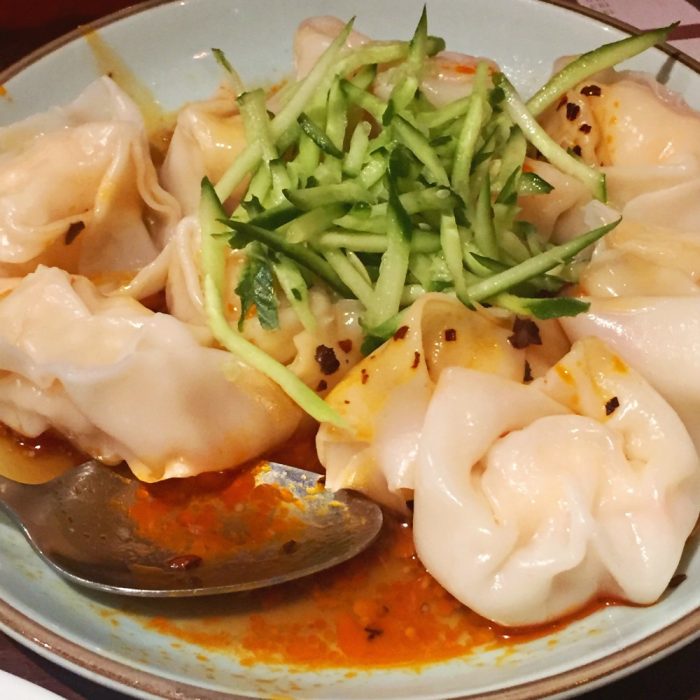 Reading: Finished the The Marble Collector by Celia Ahern. Picking up where I left off with  Notes From a Small Island  by Bill Bryson after I had to return it to the library half way through. I'm so pleased Bill and I got reacquainted!
Laughing: Out loud to Bill Bryson. He is funny as!
Enjoying: Rediscovering my love of books. Reading before bed is my new old favourite thing.
Discovering: Wonderful new places to eat and drink like Edition Coffee Roasters.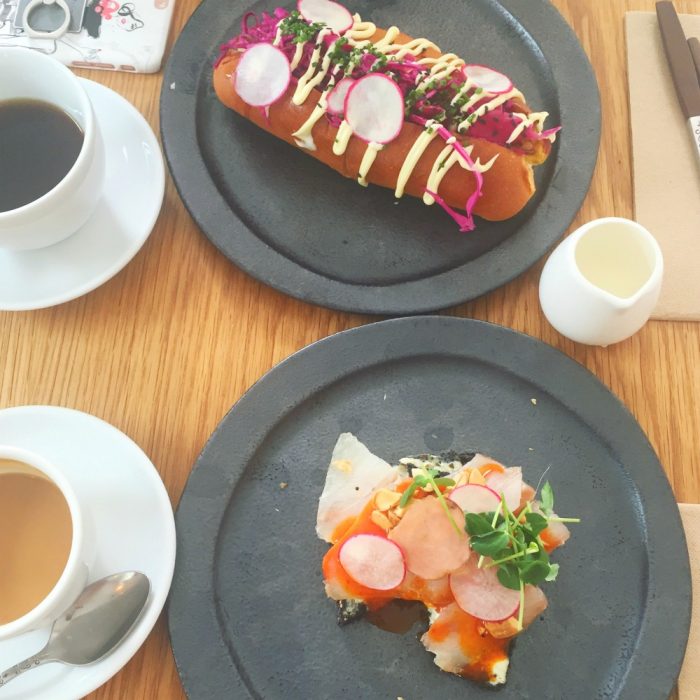 Finding: Women to interview for the comeback series of She's So Inspiring. If you know someone who is inspiring, please drop me a line and tell me about them!
Wearing: Boots… In March. It's way too wet to wear sandals.
Coveting:  Another one of those Lemon Meringue Cronuts from Brewtown Newtown
Remembering: My first cronut.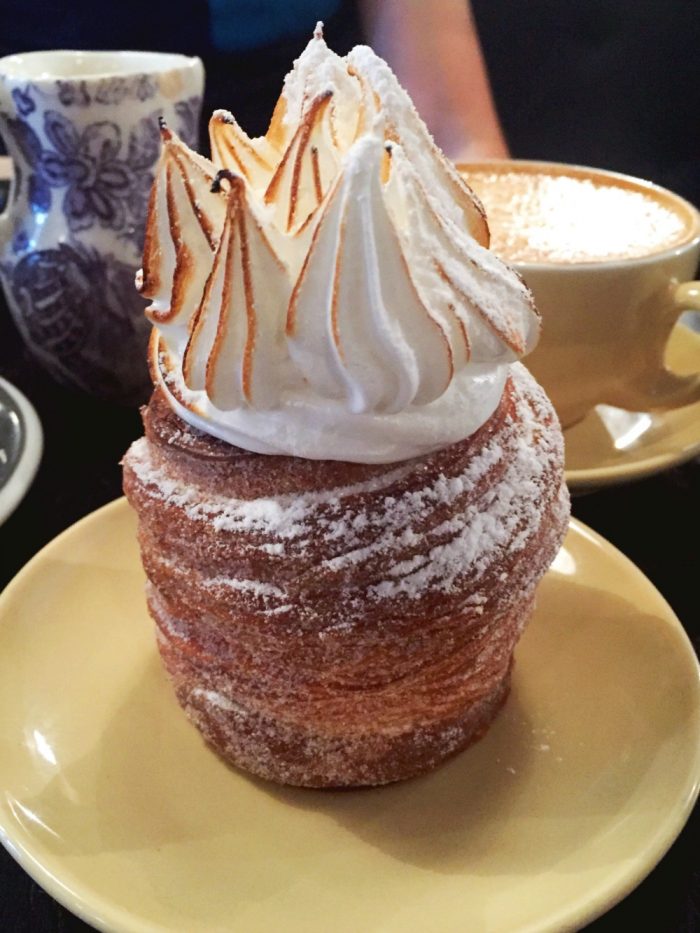 Thinking: What we're going to wear to this year's Disneyland Half Marathon Weekend.
Wishing: I was a good sew-er so I could make this Monsters Inc outfit. I've got the tops, now I just need to work on the decorating.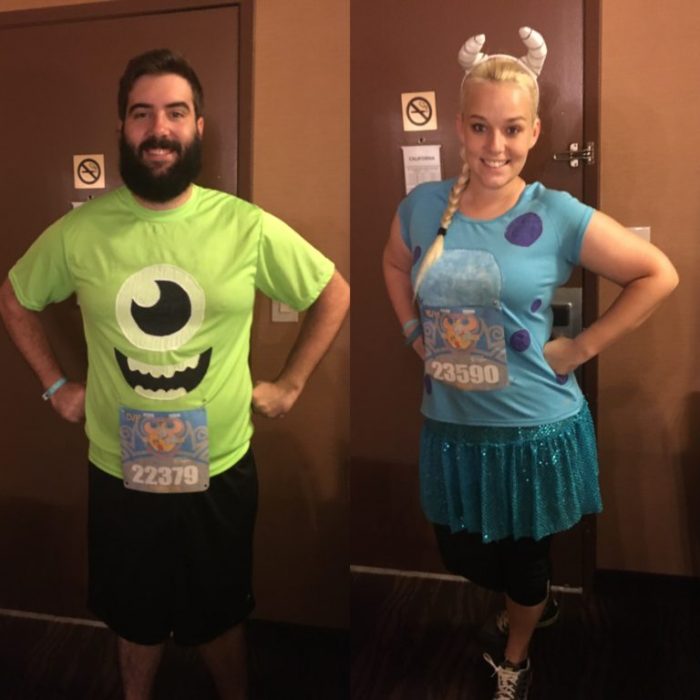 photo credit: Run the Impossible
Wondering: How we're going to run the half marathon in a Toy Story outfit? Any ideas?!
Knowing: That we have our outfit for  the Incredibles 5k covered!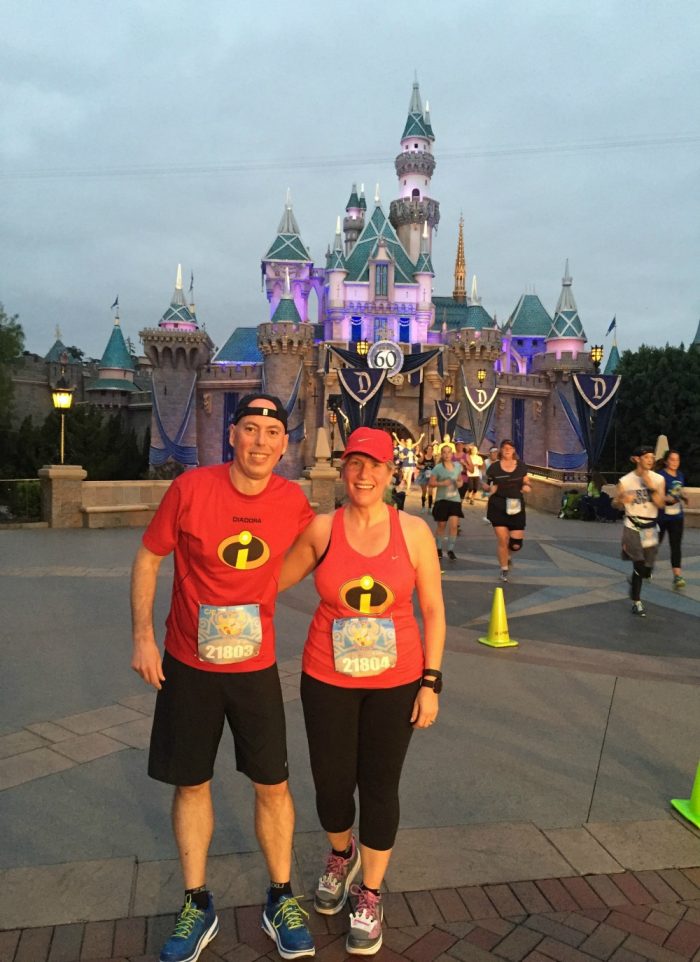 Opening: My umbrella a little too much for liking. Rain, rain go away.
Running:  Not nearly as much as I'd like, thanks to a flu/foul weather combo.
Sharing: All my insider tips and tricks to find the perfect Airbnb.  We've had some amazing stays, including this beautiful cottage in Byron Bay.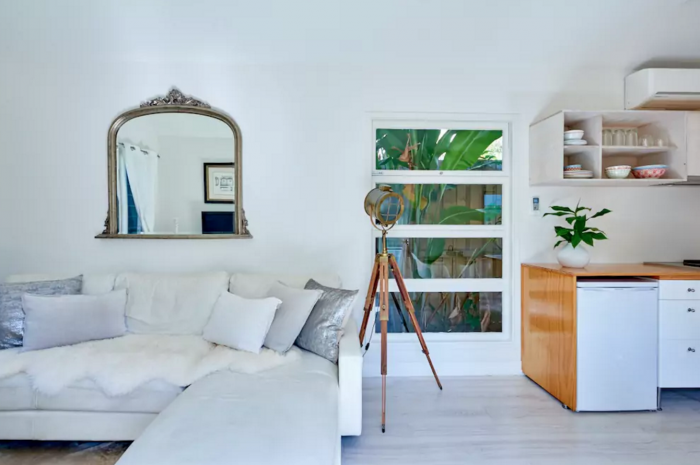 Bookmarking: All the things we want to see, eat and do when we go to Canberra.
Looking: For somewhere yummy to stop for lunch en route from Sydney to Canberra. Any ideas?
Seeing: Adele. I loved her banter as much as her music.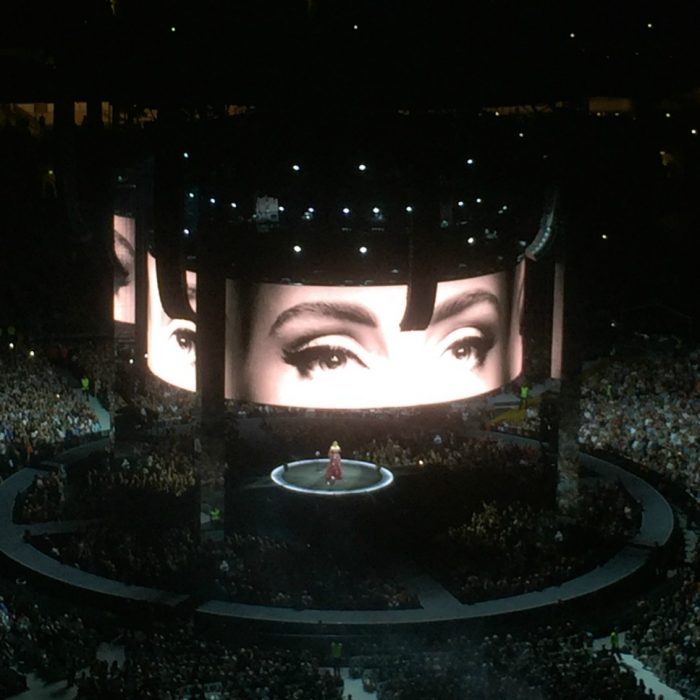 Admiring:  Adele from up in the gods. She's the real deal.
Listening: To Adele. Since I saw her live. I can't stop, won't stop.
Liking: Getting through my can-do list. I find can-do is preferable than to-do.
Disliking: The ants in the kitchen. Any ideas on how to encourage them to leave?
Walking: 10k for the inaugural Meet Me in the Middle with my friend Alana.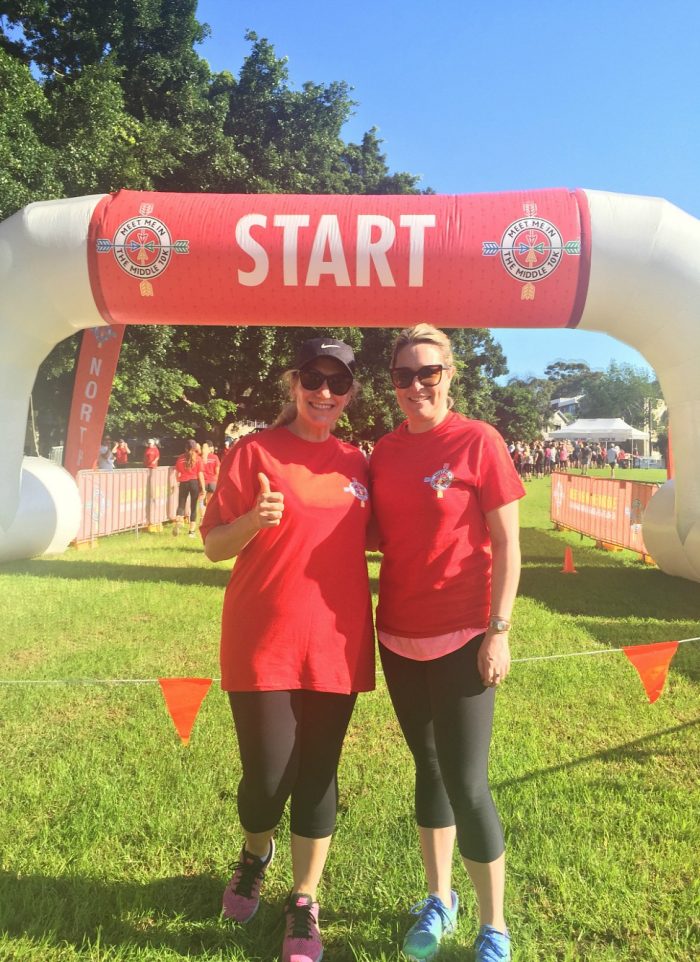 Registering: For all of our favourite events in the running calendar. We have at least one a month to look forward to!
Booking: Flights to the UK to see my mum and Calvin.
Hoping: My mum feels a lot better now that she has a shiny new pin in her hip!
Missing: My mum and Calvin the dog. 28 days – the countdown is on!
Meeting: Mochi the dog.
Loving: Dog sitting. And that face!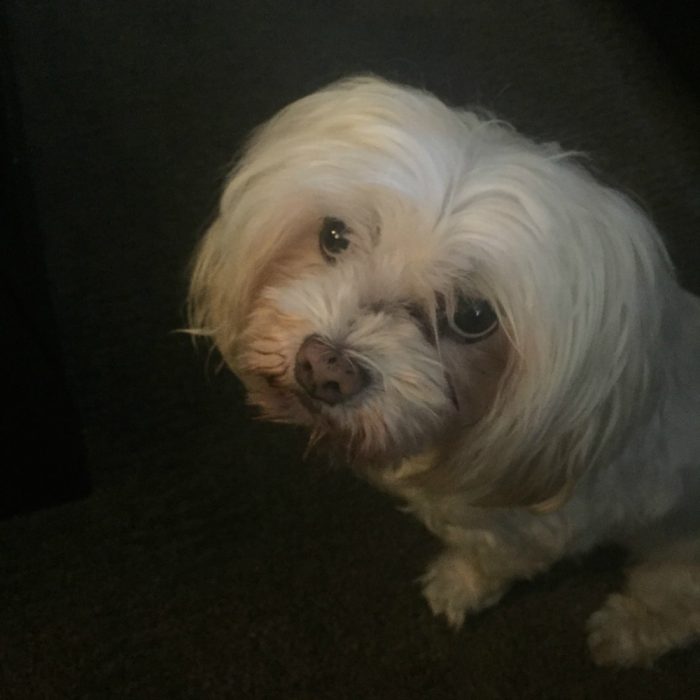 Following: Mochi on Instagram. (But not in a stalky way.)
Needing: A dog of my own.
Wanting: To see the new Beauty and the Beast. I might be 45 on the outside but I'll always be 5 and a half on the inside.
Sending: Happy mail from the first box of my A Box Of  stationery subscription.
Receiving: Little Flowers from my mum. Lucky me, lovely mum!
Watching: Designated Survivor. Season 2 has started but only one episode a week. The suspense is killing me.
Marvelling: At 9 years being an ex-pat (or pattie.) I spilled all my pattie beans in my ex-pat story.
Celebrating: The birthdays of so many friends. March is a fine month to be born in, I'll say that much.
Looking forward to: April – a runcation in Canberra, Easter egg-citement and a trip to the mother country. It's all happening.
So tell me how was your march through March? What's the weather like where you are? Do you love sending happy mail and receiving flowers too? Tell me all the things!
Linking up with Kylie for IBOT
* Some of the links in this post are affiliate links. If you click to buy the item, I make a little commission but you don't pay any extra.