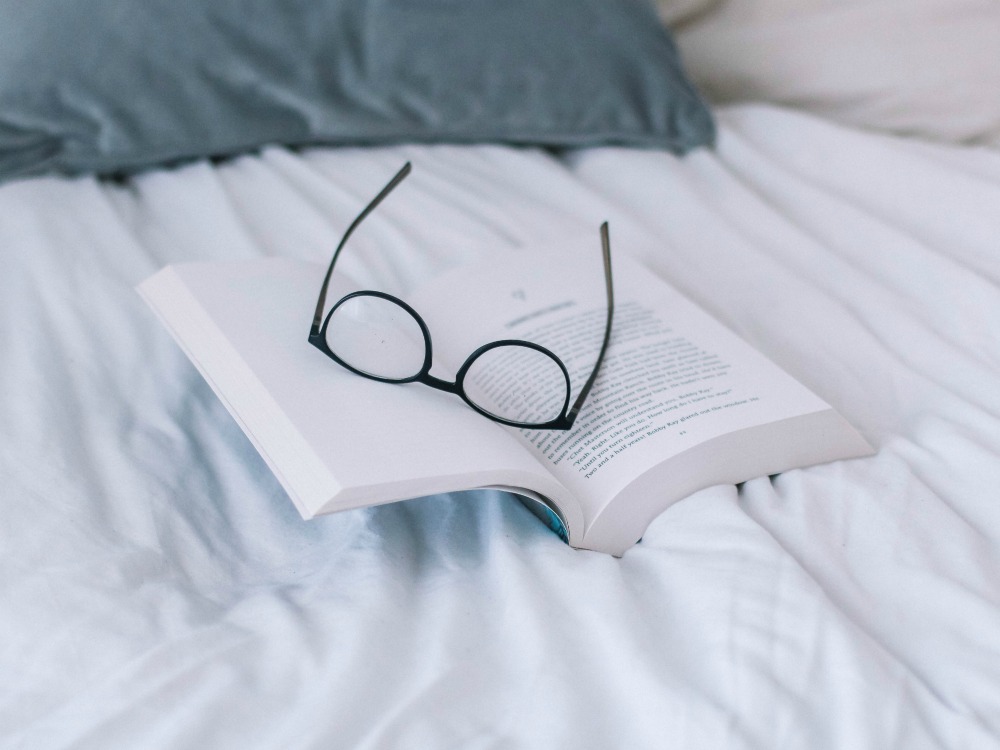 I've read more than 25 books this year and am half way to my goal of reading 50 books in 2019. When it comes to reading I'm a bit of an overachiever. So although I've ticked reading 101 Books in 1001 Days off my list of 101 Things to Do in 1001 Days, I'm still reading books like they're going out of fashion. Can't stop reading, won't stop reading.
I've noticed the more books I read, the more variety of books I read and this selection is no exception. This month is a mixed bag with romance, memoirs, historical fiction and a murder, mystery – something for everyone!
Even though I read it in January, I had decided that Anthony Ray Hinton's memoir The Sun Does Shine would be my book of the year. This memoir from his lawyer Bryan Stevenson is just as unforgettable and compelling and is definitely another contender for my favourite book of 2019. Stevenson was a young lawyer when he founded the Equal Justice Initiative, a legal practice for the most desperate and in need – the poor, the wrongly condemned and women and children who had been forgotten in the dark depths of the US criminal justice system. One of Bryan's first cases was that of Walter McMillan, a young man who was sentenced to die for a crime that he did not commit. Walter's case transformed Bryan's understanding of mercy and justice and since then he has fought tirelessly for the poor, the oppressed and those who have no hope.
The stories Bryan tells broke my heart and filled it with hope all at the same time. He exposes the broken "justice" system in the US and saves lives (literally,) many of whom are innocent. You don't have to live in the US to take an interest in this story – it's more than justice gone wrong and lives cut short, it's about compassion, mercy, human rights and more importantly, doing what is right. One thing is certain, the world needs more people like Bryan Stevenson.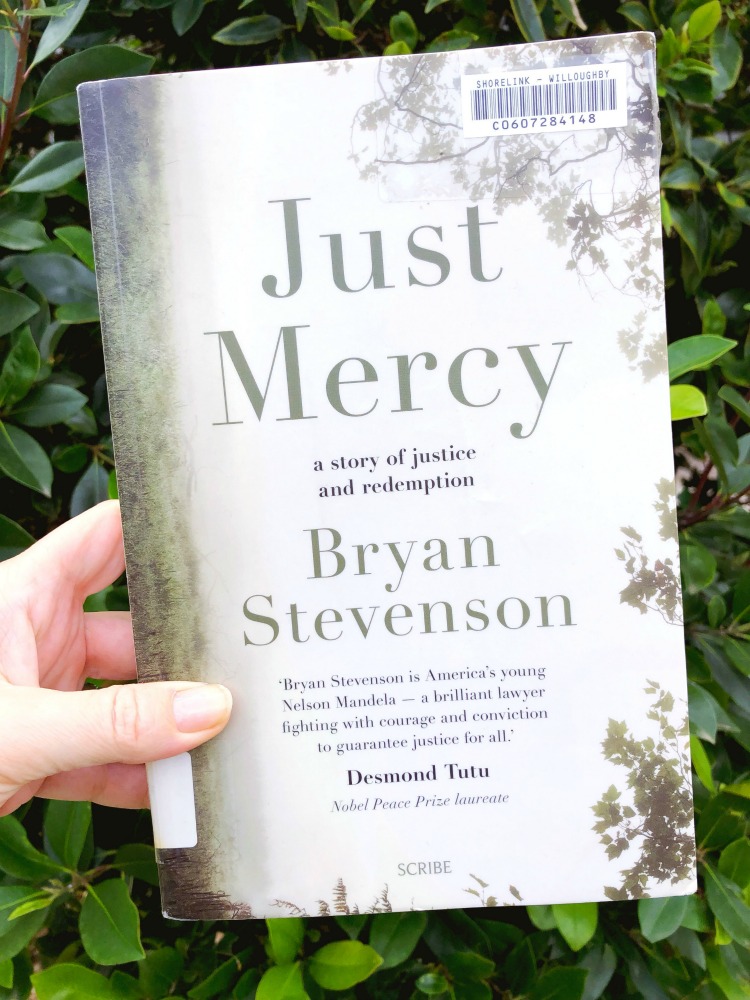 Out of the Hitler Time – Judith Kerr
I've been a fan of Judith Kerr since I was knee high to a grasshopper. The Tiger Who Came To Tea and Mog the Forgetful Cat are some of my childhood favourites.
However, this semi-autobiographical trilogy is a different literary beast altogether telling the story of Anna and her family who flee Germany just as the Nazis come to power. After the initial relief of escape, the family struggle to survive, to make a new life in a new country and to find their cultural identity and where they fit in. Although the books are set in World War II, these themes are just as relevant now as they were then.
When Hitler Stole Pink Rabbit is the first book of the trilogy and the one most suitable for older children/young adults because it gives a child's perspective of fleeing war and being a refugee. The second and third book, are written in a similar style and are easy to read but as the characters become teenagers and adults, the themes become more adult and complex and touch on issues such as mental health and relationships.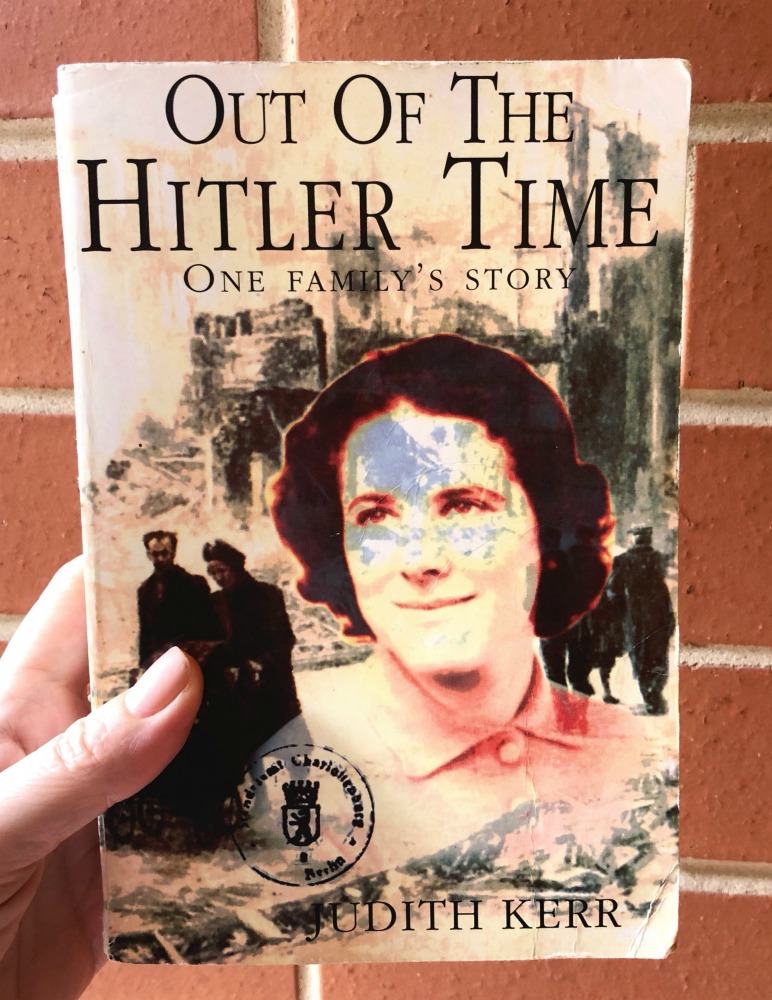 I'm a huge fan of Jane Harper and had loved The Dry and the sequel Force of Nature. To be honest, I was a little bit disappointed that detective Aaron Falk was not going to be the star of this show but I needn't have worried because this stand alone thriller is probably Harper's best book yet.
This book is set in outback Queensland, where it's hot, dry and it's hard to make a living. A man is found dead of dehydration out in the middle of his Australian cattle station a few kilometres from his well stocked, fully working car. His other two brothers try to sort through the why of his demise. Was it suicide? Or murder?
What follows is a slow burn, less a crime novel and more family mystery as Harper captures the challenges of the outback – the heat, the isolation and the narrow mindedness of small town living. I always think reading Jane Harper's books is peeling an onion, there are just so many layers and The Lost Man is no exception. It's totally unputdownable!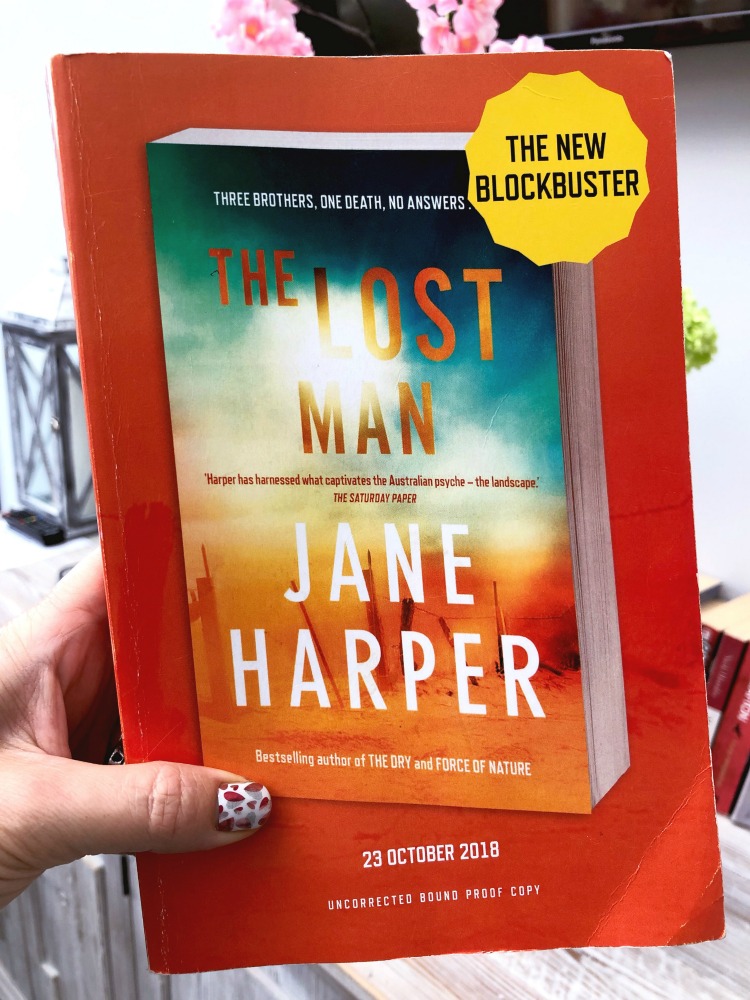 Little Fires Everywhere – Celeste Ng
This is the second Celeste Ng book I read – I loved Everything I Never Told You – and this was the monthly read for the A Box Of Bookclub. Celeste Ng is a master storyteller, with beautifully complex characters and compelling storylines.
Everything in Shaker Heights, an affluent suburb in Cleveland is meticulously planned from roads for cars to career paths for the residents and there are more rules than you can shake a stick at. When artist and single mother Mia Warren and her daughter Pearl rent an apartment from the Richardson's they become more than tenants – all four of the children are fascinated by the mother and daughter – and they become entwined with the Richardson's lives. However, Mia's secret past and her unwillingness to conform could really upset the metaphorical apple cart in this carefully ordered community. The storyline starts as a small spark but with the web Ng weaves, it transforms into a raging inferno, changing the lives of the characters (and maybe even the reader) forever.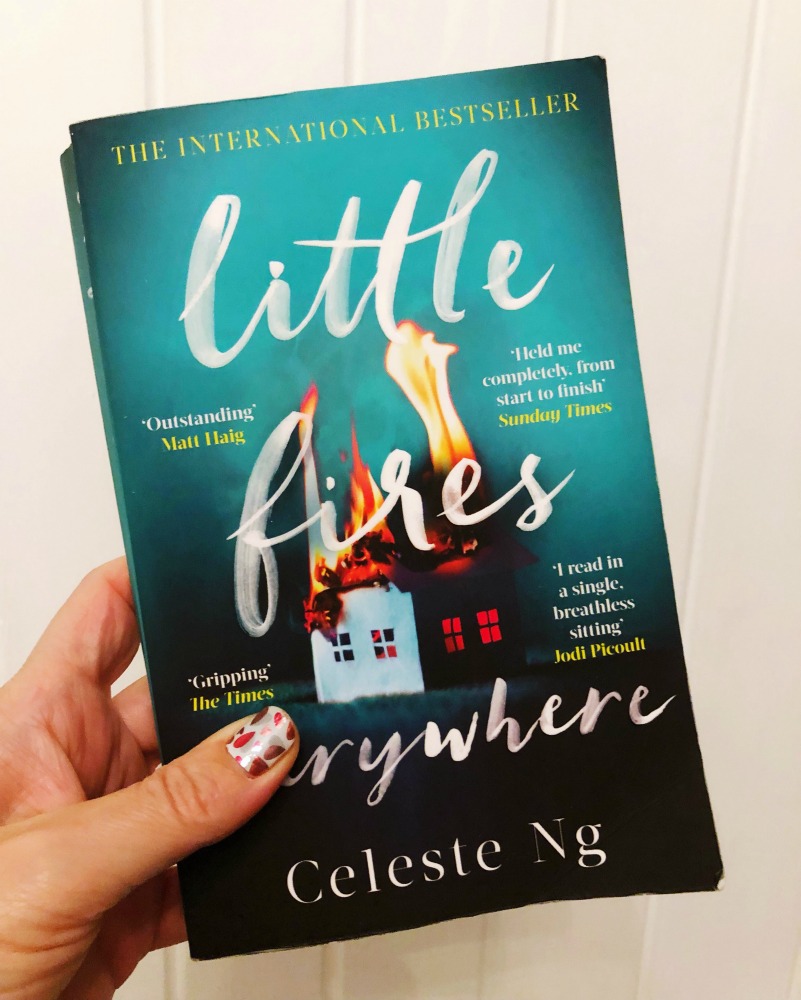 Lilac Girls – Martha Hall Kelly
This is a powerful story about love, courage, survival and triumphing over adversity. The story focuses on 3 women from 3 different walks of life and 3 different countries whose lives become irrevocably intertwined.
Caroline is a wealthy New York socialite who has her hands full with her work at the French Consulate and her new love interest. However, her world is forever changed when Hitler invades Poland in 1939 and then sets his sights on France.
Across the ocean in Poland, Kazia, a carefree teenager finds herself being dangerously drawn deeper into the Polish Resistance Movement.
Herta, a young, ambitious German doctor believing any job is better than no job, secures herself a government medical position and finds herself working for the Nazis.
The worlds of these women collide when Kazia is sent to Ravensbruck, the notorious women only concentration camp where Herta works and the story crosses continents from the US to Europe as Kazia and Caroline work together to bring justice to the women who history forgot. The subject matter makes this a challenging read at times but I think it's important that stories like these continue to be told so that we never forget the horrors that happened.
This is an exceptional debut novel from author Martha Hall Kelly and I'm still fangirling over her interview in the She's So Inspiring series. She has recently released Lost Roses the prequel to Lilac Girls . I can't wait to read it!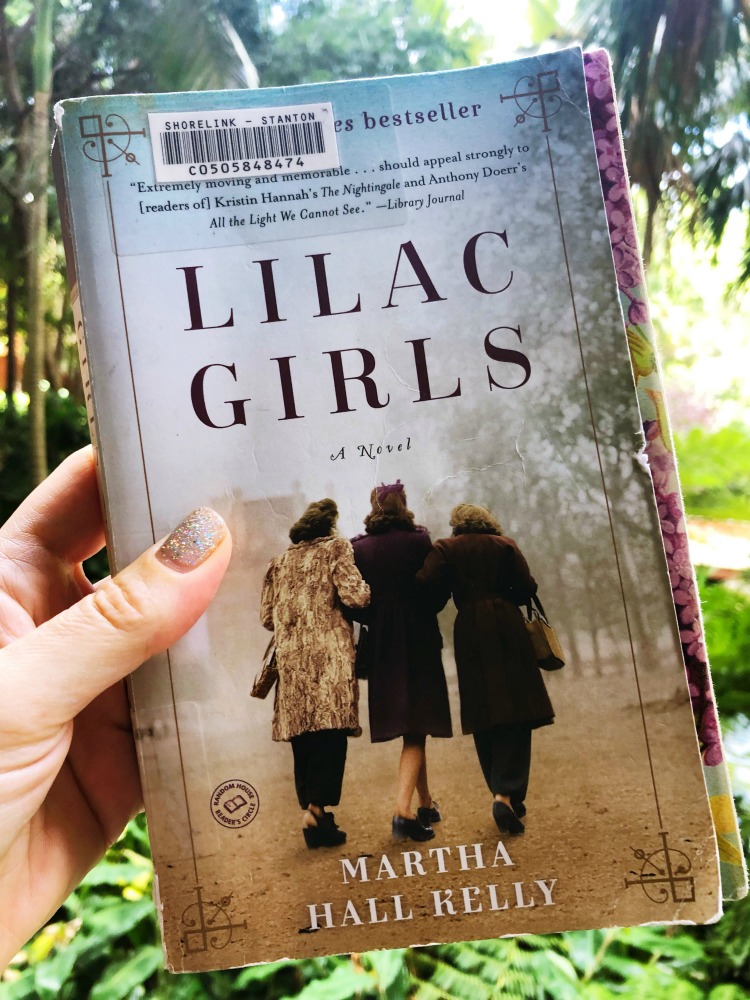 The Year I Met You – Celia Ahern
Celia Ahern ruined me with PS, I Love You. I loved it so much, I've found some of her other books sadly lacking but not The Year I Met You. It's thoughtful, funny and uplifting even though it's pretty uneventful, yes, this book is definitely a slow burn! Jasmine is sacked and put on gardening leave (so she can't start another job for a year,) which drives her insane, induces insomnia and leads her to do some real-life actual gardening. The whole book is written from Jasmine to Matt (who she refers to as "you,") the neighbour that she can't stand but can't help spying on. What follows is an unlikely friendship, change inside and out and second chances. I guess this book is chick-lit but it's not predictable at all. Ahern, like life and people, is just full of surprises! Warm and fuzzies guaranteed!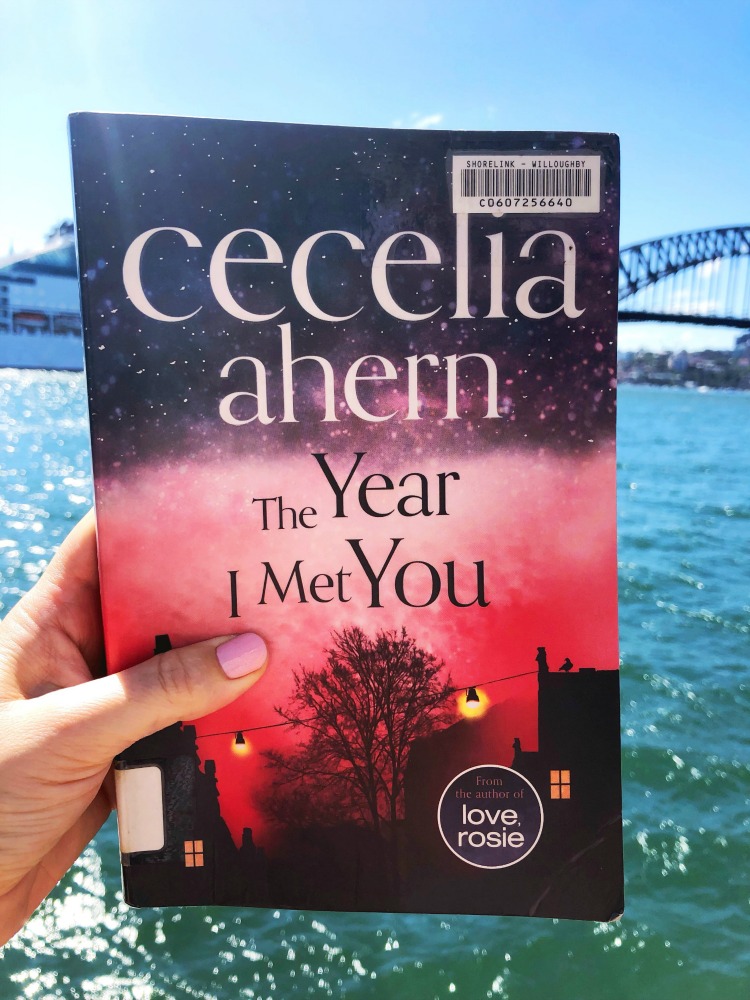 Happy Ever After – Joanne Tracey
I couldn't wait to get my hands on this romance by my bloggy buddy Jo from Andanyways. It's is so refreshing and enjoyable to read chick lit that's about hens (as in middle-aged women) rather than chicks. This book is all about the second chances and it's so much more than a run of the mill romance. It has twists and turns, happiness and heartbreak with recurring themes of food, family and friendship. It's a very satisfying read!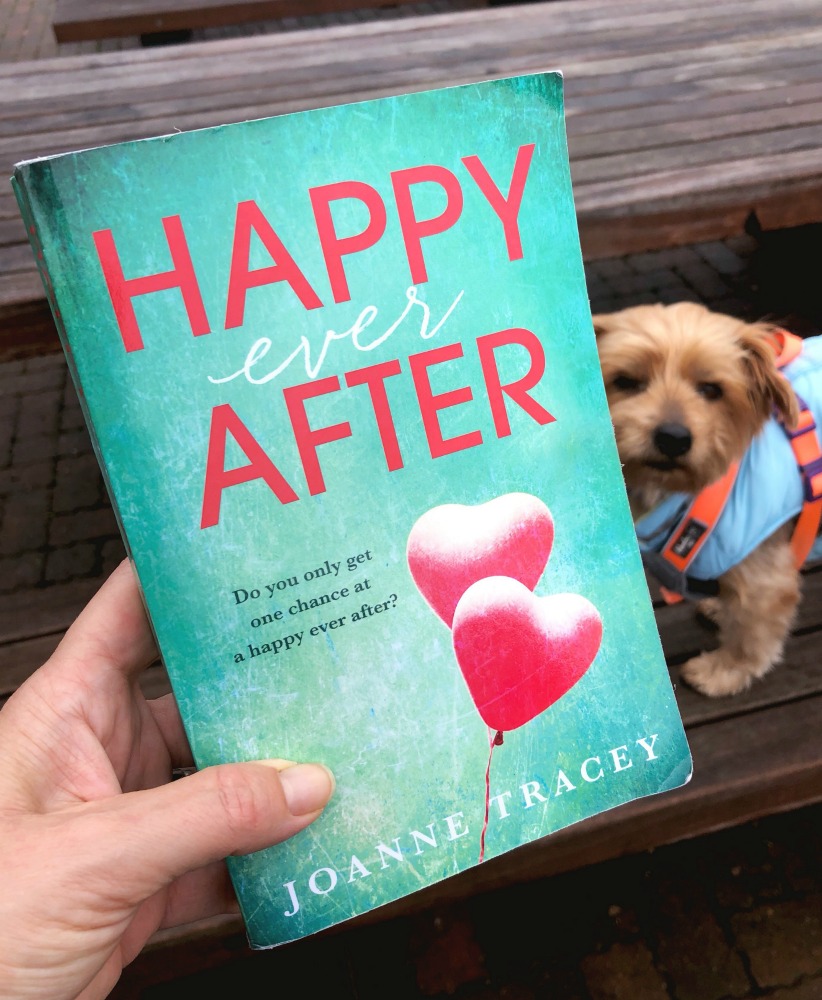 Carly is an Australian writer, blogger, appearance activist, speaker, television and radio star, podcast host and fashion icon. I've been following Carly for years (not in a stalky way, you understand) and had great things about this memoir/manifesto and it did not disappoint. Carly writes with honesty, openness, boldness and vulnerability about living her life with Ichthyosis, a rare and severe skin condition, what it's like to live as a disabled person and diversity.
I loved Carly's writing style her voice is so authentic that reading this book felt like I was sitting down having a couple of wines with her! This is a book for everyone but as a non-disabled person I found a lot of value in Carly's words and found myself reflecting on my own privilege, the way I interact with others and ableism. Say Hello gives a unique perspective on disability that is funny, sad, educational and powerful. Carly writes a lot about change – of attitudes, of acceptance and of advocacy and this book is a great place to start.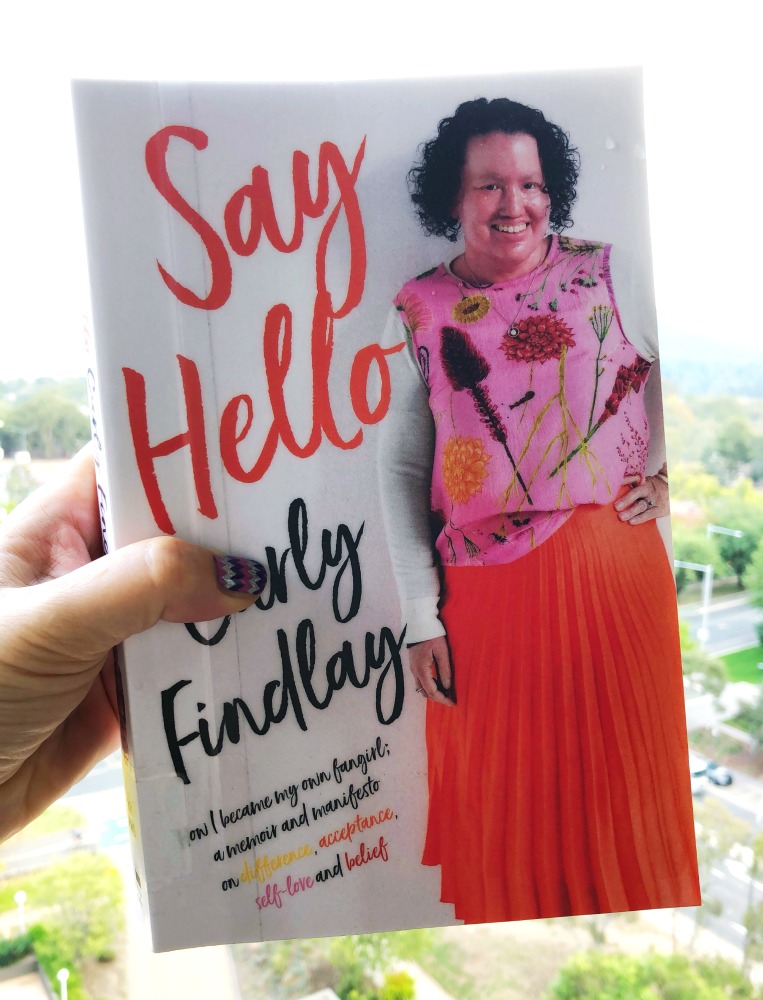 A Thousand Splendid Suns – Khalid Hosseini
Hosseini is probably best known for his book The Kite Runner but I'd heard that it's a brilliant but harrowing read so I thought I'd break myself in gently with this beautiful novel.
Hosseini is a master storyteller – I could not put this book down. I guess it's part historical fiction, part social commentary but mostly it's just first rate storytelling. The story is set in Afghanistan and takes place over 30 years – with huge changes and transformation for both the country and the two central female characters. There are many important themes in this story and they will likely tug at your heartstrings, prick your conscience and at times, have you reaching for a box of tissues. This is a truly memorable read.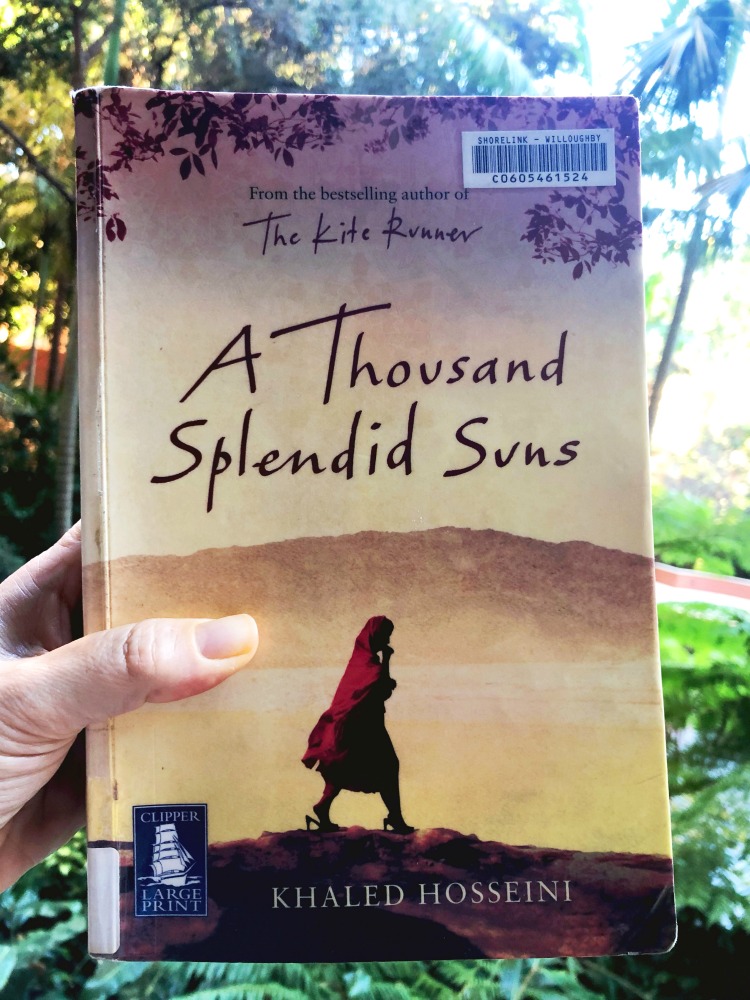 Three Apples Fell From Heaven – Micheline Aharonian Marcom
I've had some amazing reading recommendations from my Facebook page and this one was no exception. I'm ashamed to say that I didn't even know about the Armenian genocide until I listened to Jonathan Van Ness' Getting Curious podcast last year and since then I've been very keen to learn more.
This book is well worth seeking out but incredibly difficult to find. I couldn't find it online, not for less than a few hundred dollars anyway and in the end my local library sourced it on an interlibrary loan. The subject matter in this novel makes it hard to read as it tells the bitter (and often graphic) truth about the Armenian genocide. In this novel, based on the experiences of her maternal grandmother, Marcom cleverly articulates human despair and unthinkable atrocities with a style that reads almost like poetry. It's kind of a literary paradox.
Each chapter is told from a different perspective – victims, witnesses and collaborators – and the chapters are not in chronological order so I sometimes had trouble keeping up and found myself flicking back and forth between chapters. My tip is to familiarise yourself with the glossary at the back of the book before you start, it makes things a lot easier!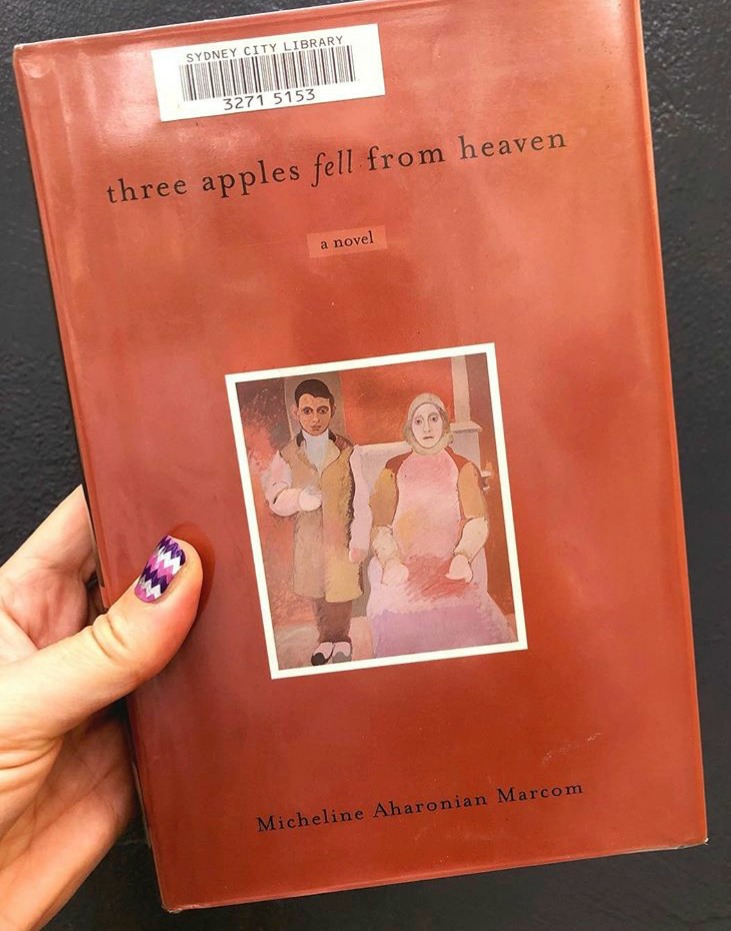 What are you reading right now? What's your preferred genre?
* Some of the links in this post are affiliate links. If you click to buy the item, I make a little commission but you don't pay any extra.