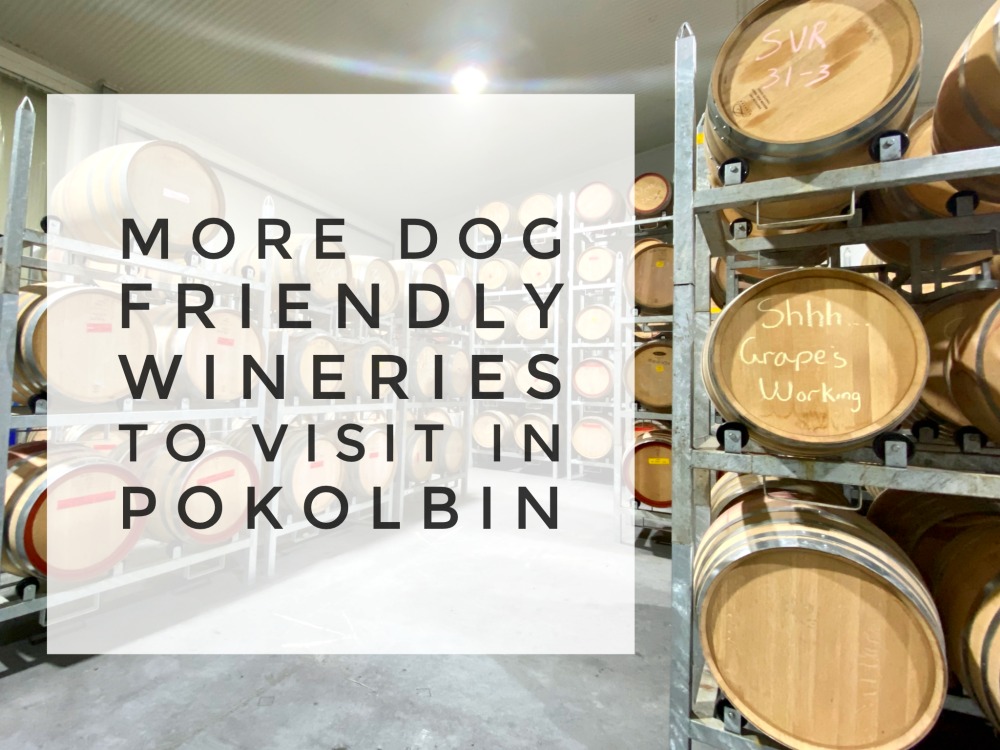 Visiting the Hunter Valley is always such a treat especially because there are so many dog friendly cellar doors.
If like us, you think a family holiday isn't a family holiday unless you take the dog, then the Hunter Valley with it's stunning scenery and plethora of dog friendly cellar doors is basically a dream destination.
It's perfect for a weekend getaway, a day trip from Sydney or as a waypoint on your journey up the north coast. Last year, we visited 3 dog friendly wineries on our way to a pet friendly getaway in Port Stephens and on this occasion, we visited on our way to a pet friendly getaway in Broke also in the Hunter Valley.
These four wineries in Pokolbin are all a short distance from each other, all dog friendly but all offer a unique experience.
The corner of Inglis Lane and Oakley Creek Road, Pokolbin, NSW 2320
With the look and feel of a Mediterranean villa and with some spectacular views, this stunning cellar door is a great place to kick off a day of wine tasting.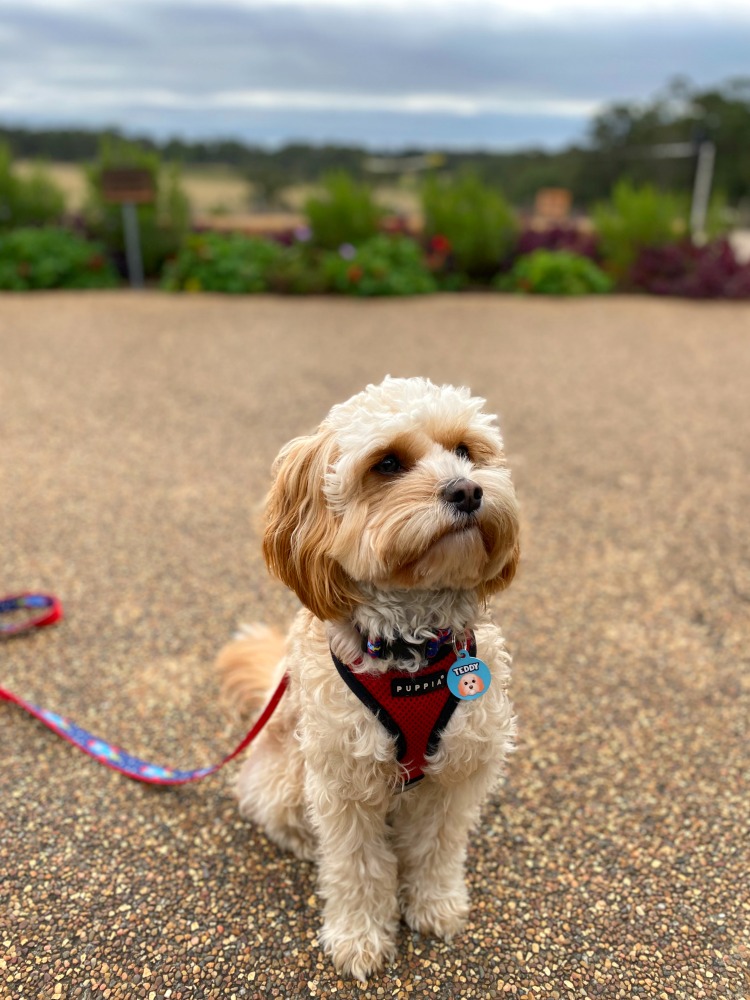 Staff here are super friendly and welcome dogs as warmly as they welcome their humans, if not more so! Our tasting is fun and relaxed and the knowledgeable staff love talking wine!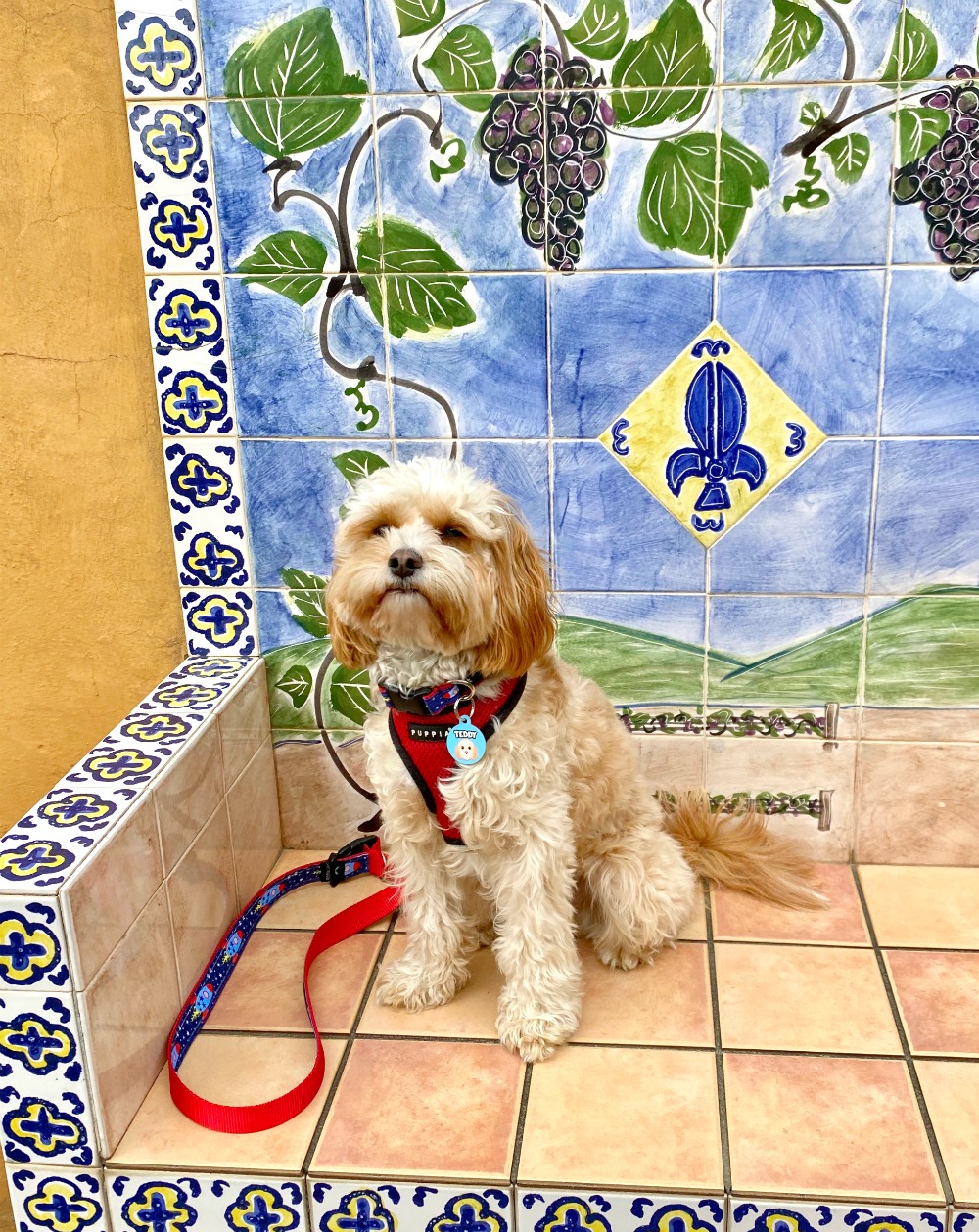 We have a choice of tasting inside or outside on the patio. It's a bit chilly so we taste indoors but we can't resist a sneaky peek outside on the terrace. Teddy thinks the views are pawsome!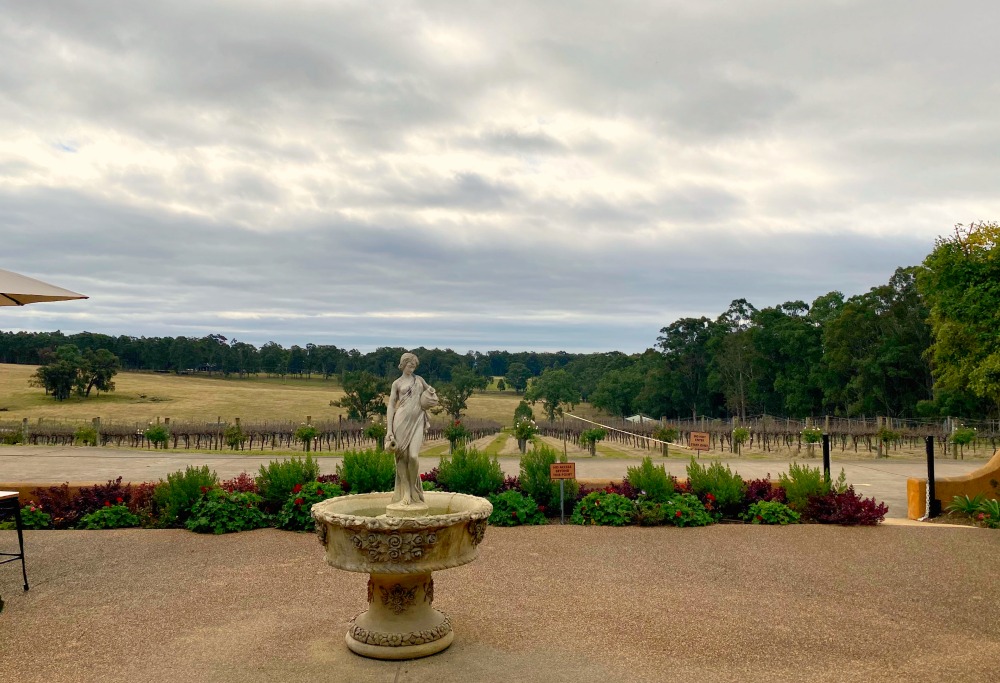 Inside it's all Spanish tiles, wooden beams and a cosy fireplace (and of course, there's air con for summer!) There's a $5 charge for tasting and bookings are essential.
Our wine pick: 2020 Verdelho Semillon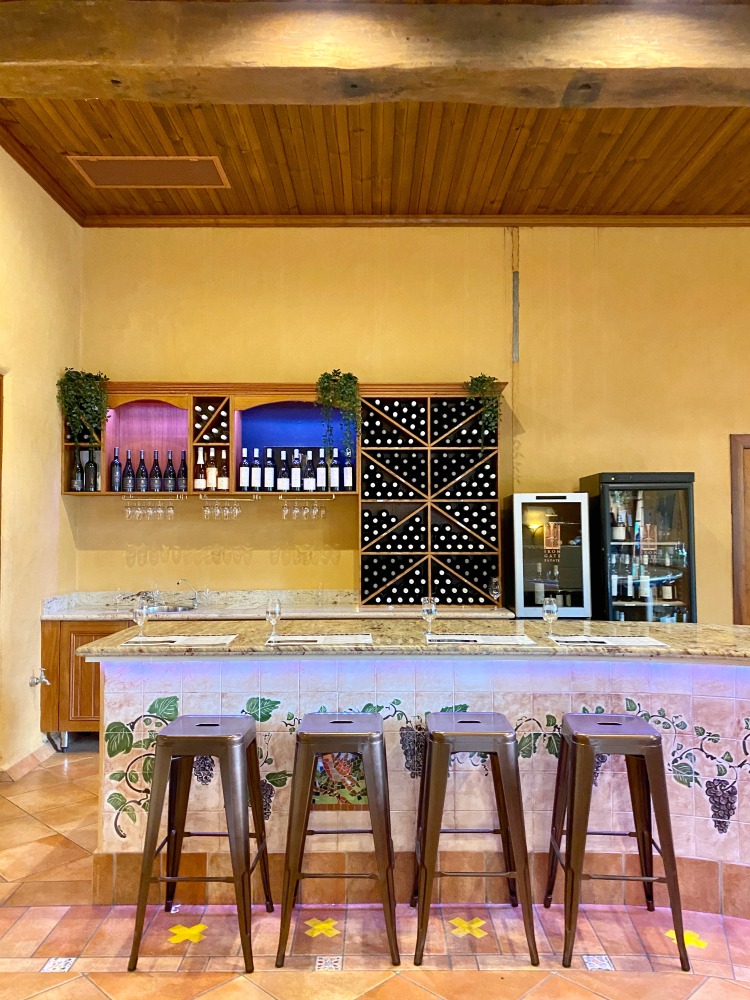 Hunter Valley Resort, Corner of Hermitage Road and Mistletoe Lane, Pokolbin, NSW 2320
When we arrive here, we realise we've been here heaps of times but in it's former incarnation as Blue Tongue Brewery Cafe. These days it's known as Matilda Bay Brewhouse but the beer is still where it's at.
There are 12 craft beers to try and if beer tasting is your jam, you can try a paddle complete with tasting notes. We don't have the stomach space to try but it certainly gets our pal Alfie's paw of approval.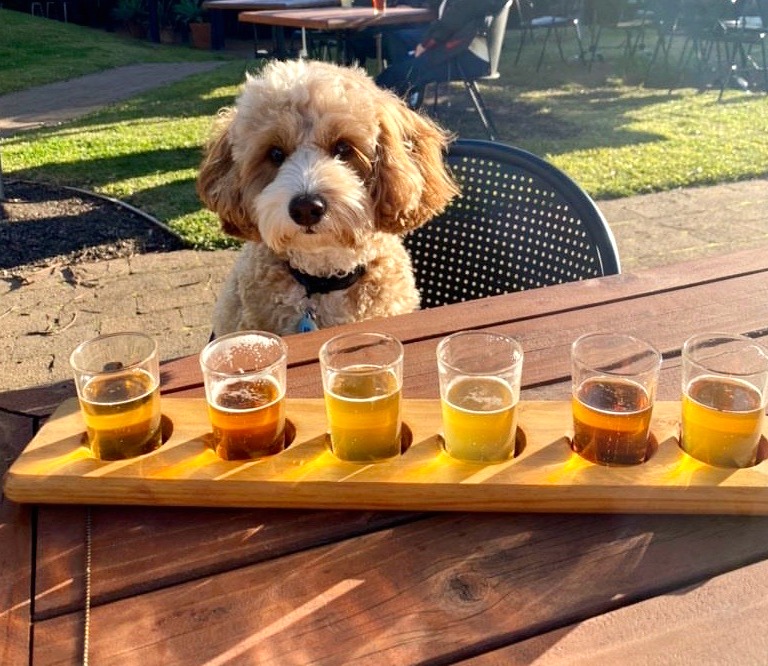 There's seating inside, a large dog friendly area outside and limited dog friendly undercover seating under the sails. The lunch menu has some pub classics, pizzas and burgers and is hearty enough to soak up the booze. The Angus Beef Burger with bacon, Jack cheese, smoky BBQ sauce, pickles and aioli ($24) hits the spot.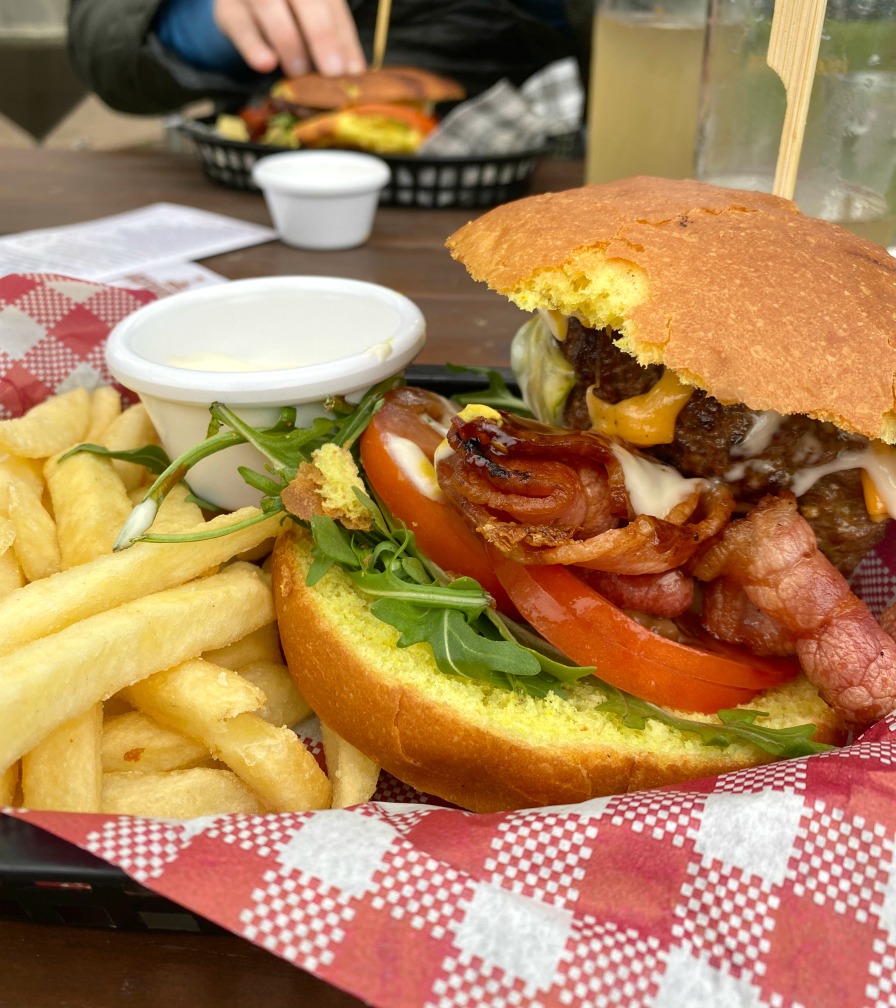 Side note: The alcoholic ginger beer really hits the spot. It should be noted that under current restrictions and social distancing guidelines bookings are now essential for lunch and dinner.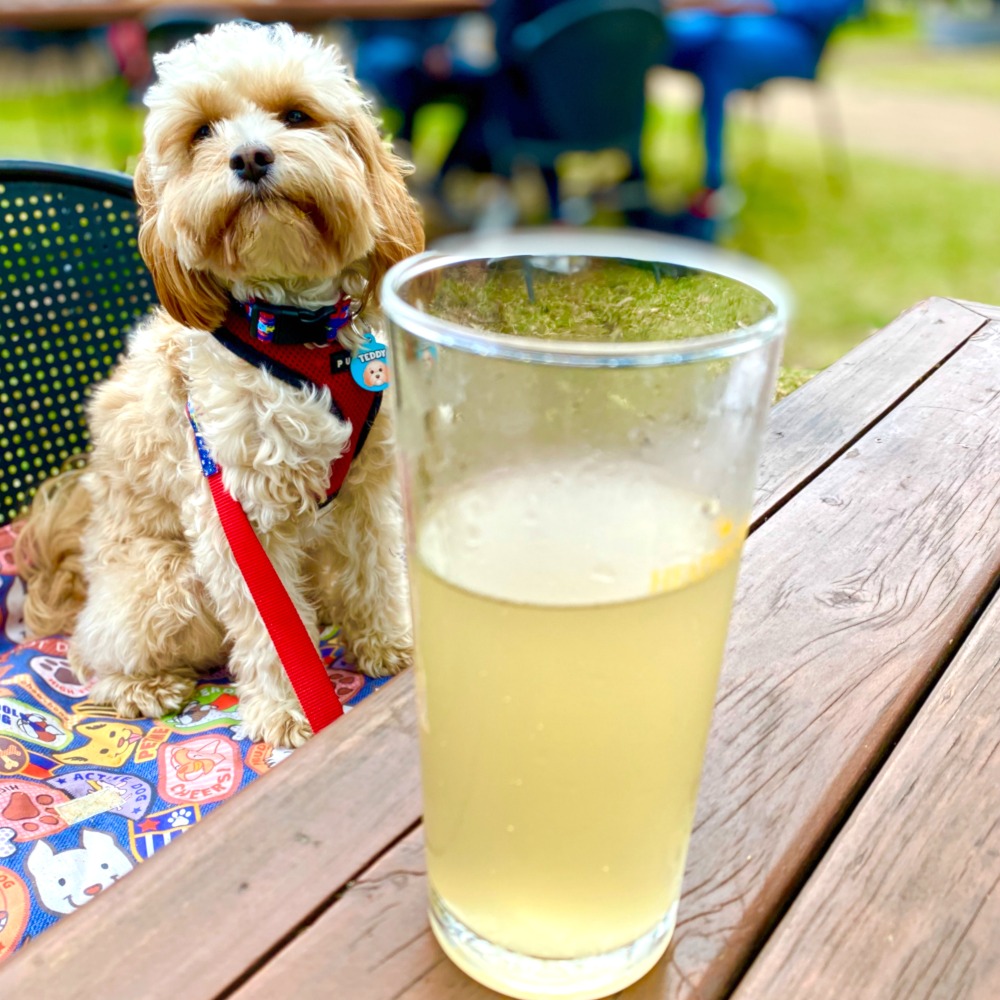 697 Hermitage Road, Pokolbin, NSW 2320
So many people told us that we would love Piggs Peake and they weren't wrong. Piggs Peake drop the names "Willy Wonka" and "Heston" to describe their tasting but they don't just bend the rules of winemaking, they bend the rules of the conventional cellar door too.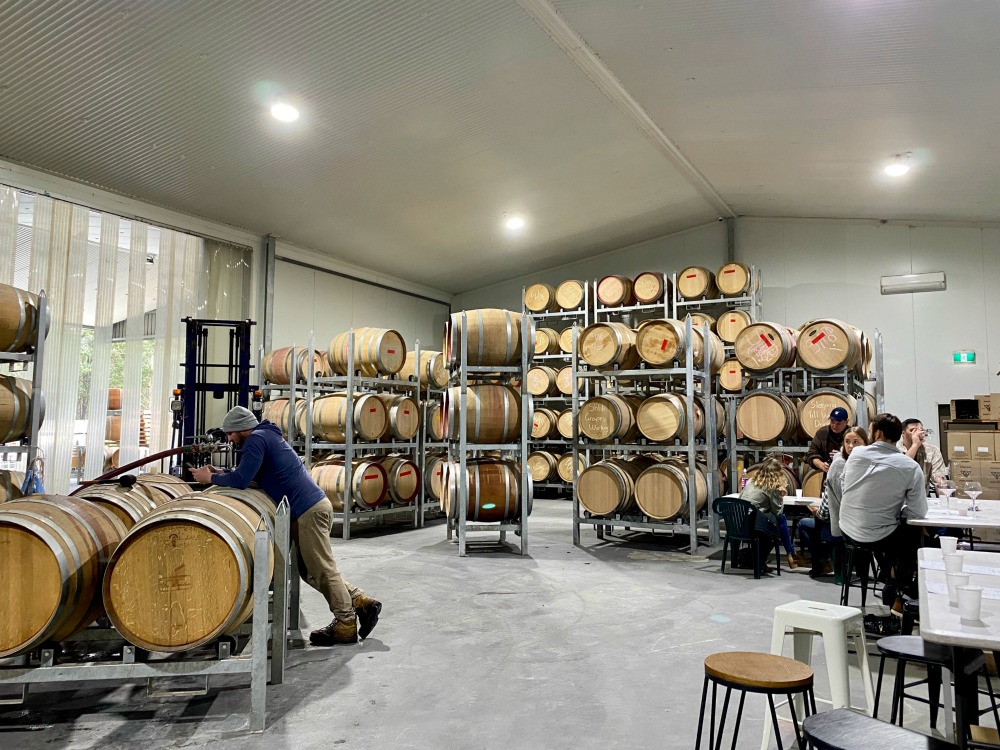 Wine tasting takes place where the wine is made and the tasting room has a modern, industrial feel and a really relaxed vibe. There's a lot of fun and humour to be had here and there's evidence of tongue in cheek almost everywhere.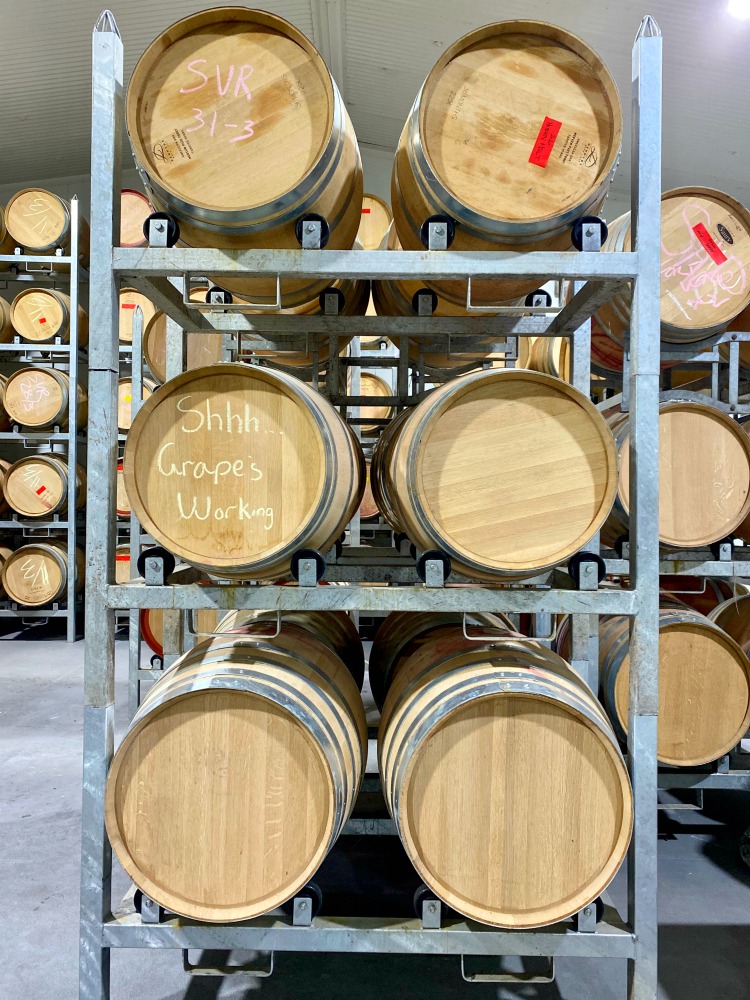 Wine tasting here is free but bookings are essential. Sam takes us through the wine tastings and you can see that the winemakers here really have delicious fun playing with not just their winemaking but their play on pig-related names!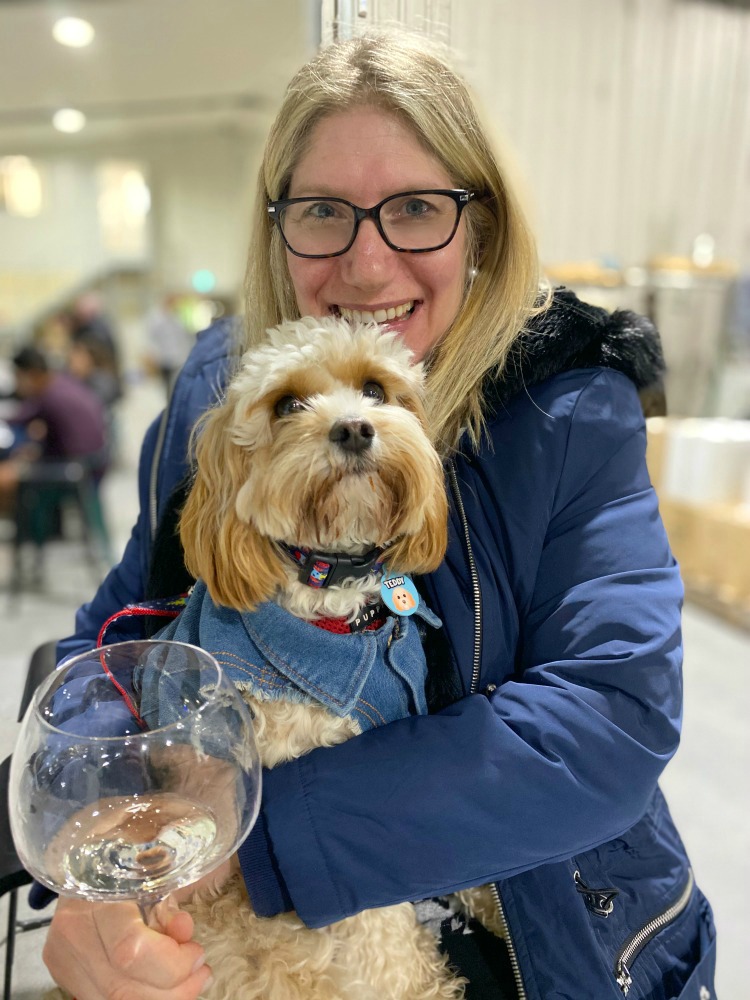 We find the usual suspects, like the classic Hunter Semillon and Shiraz alongside some unusual varietals and blends we've never tried before like the Pigbrusco, like a Lambrusco but not as we know it. If the wine tasting wasn't fun enough, Teddy makes a new friend!
Our wine pick: 2020 Silk Purse Verdelho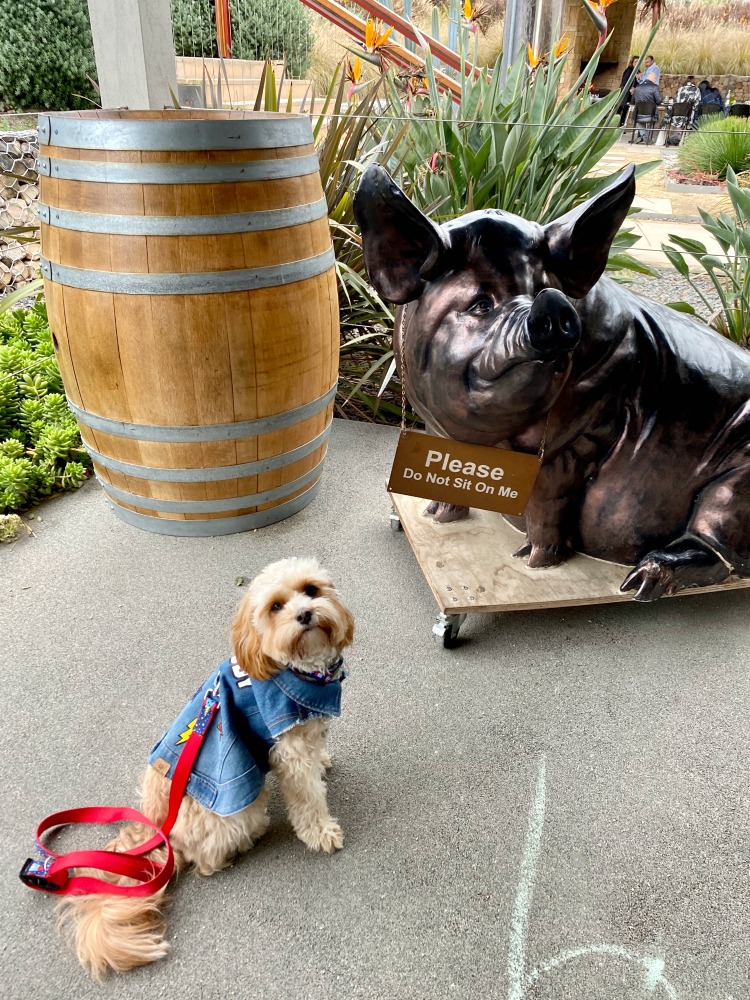 Oakvale Wines
1596 Broke Road, Pokolbin, NSW 2320
Oakvale is one of the oldest working wineries in the Hunter and the welcome is warm which is more than we can say for the weather so we opt to sit inside for our tasting. The cellar door is very dog friendly, not only will your pup get pats and cuddles, there's water and treats on hand too!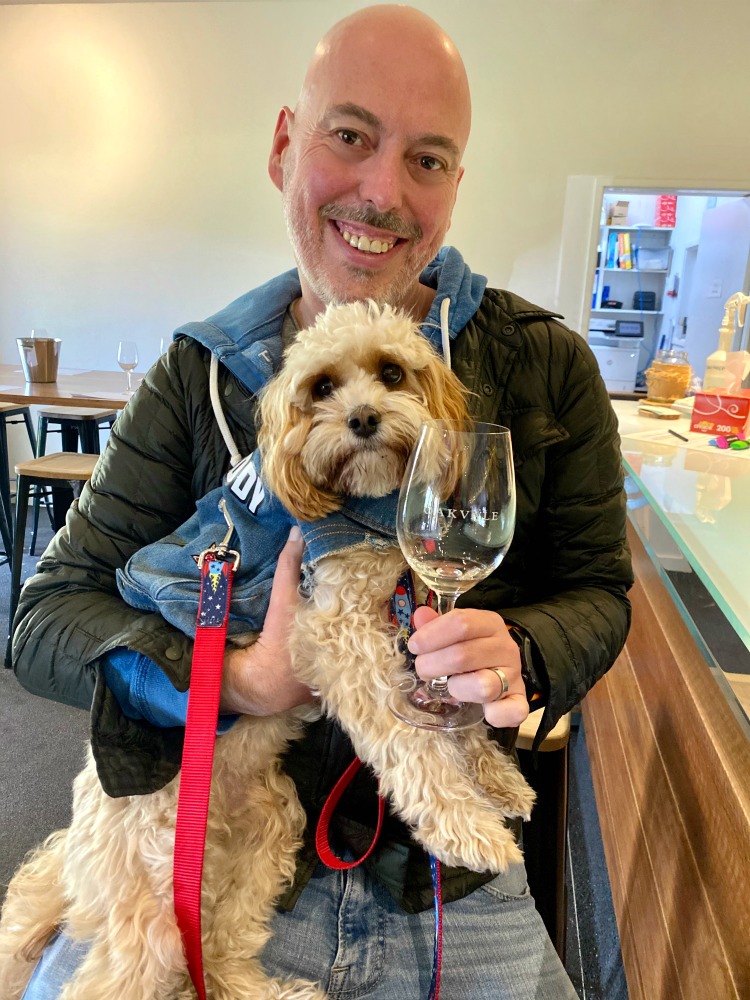 There are two types of tasting experiences here, General and Premium and bookings are essential for both. We go for a General Tasting for which there is a non-refundable $5 charge. The proceeds of wine tasting goes towards the production of wine for Meals on Wheels in the Hunter. I'll drink to that!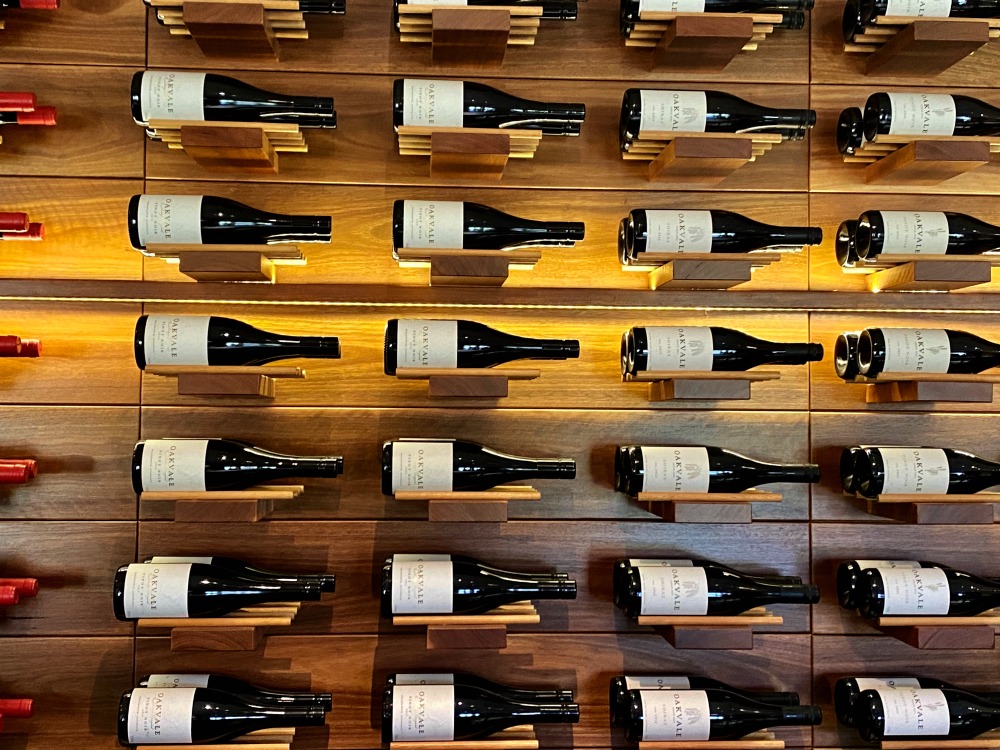 Oakvale has a philosophy of minimal intervention which means less preservatives and less inputs making for a more sustainable and vegan friendly wine. Winning! The reds here are our pawticular favourites.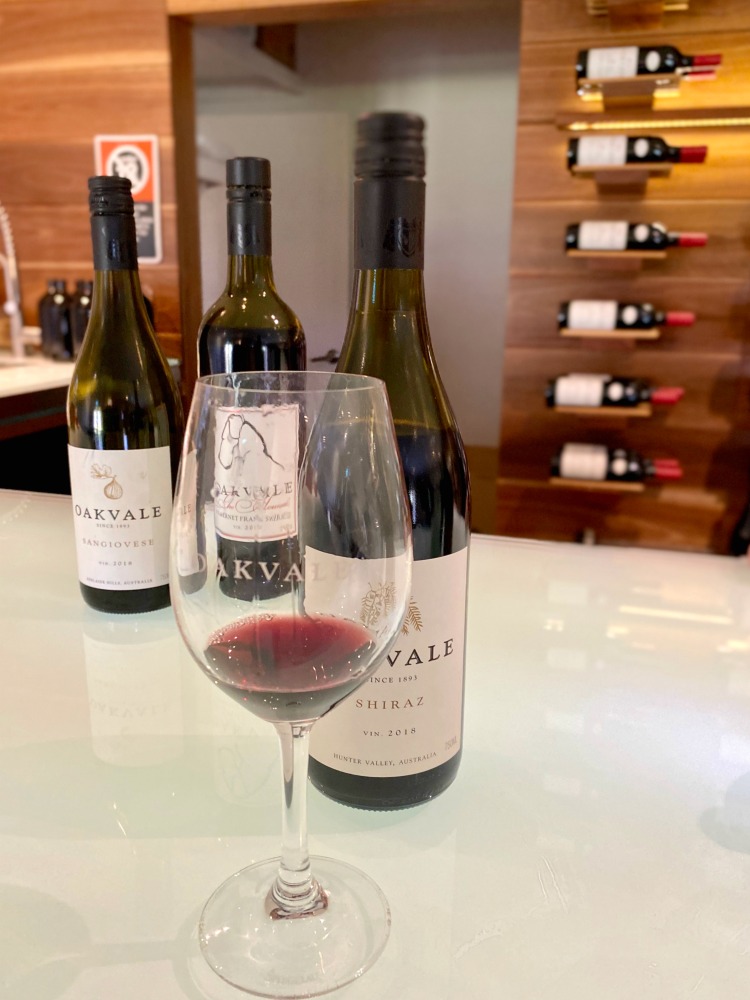 The cellar door is immaculately presented inside and out and the wines are pretty fabulous too. Teddy Roosevelt gives this his paw of approval!
Our wine pick: 2017 Cabernet Franc Shiraz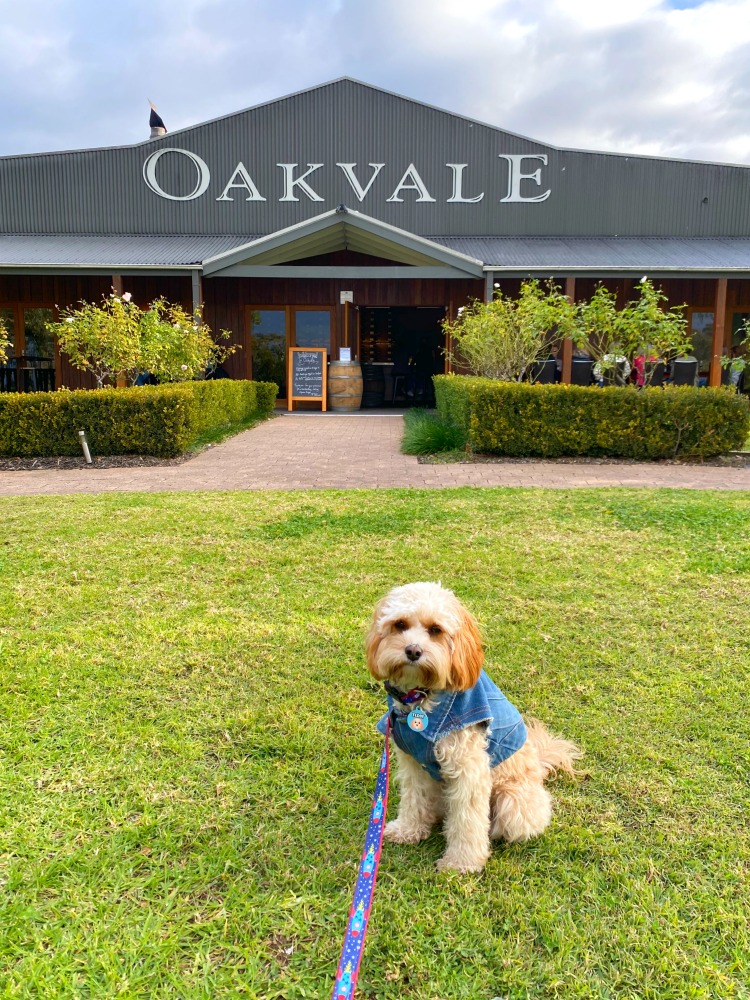 Glandore Estate Wines
1595 Broke Road, Pokolbin, NSW 2320
This super modern and super stylish cellar door is beautiful inside and out. We receive a very warm welcome although I think Teddy Roosevelt is a little bit disappointed that he didn't meet the resident wine dogs Nutmeg and Sunny. You can find them at the cellar door midweek or occasionally at weekends.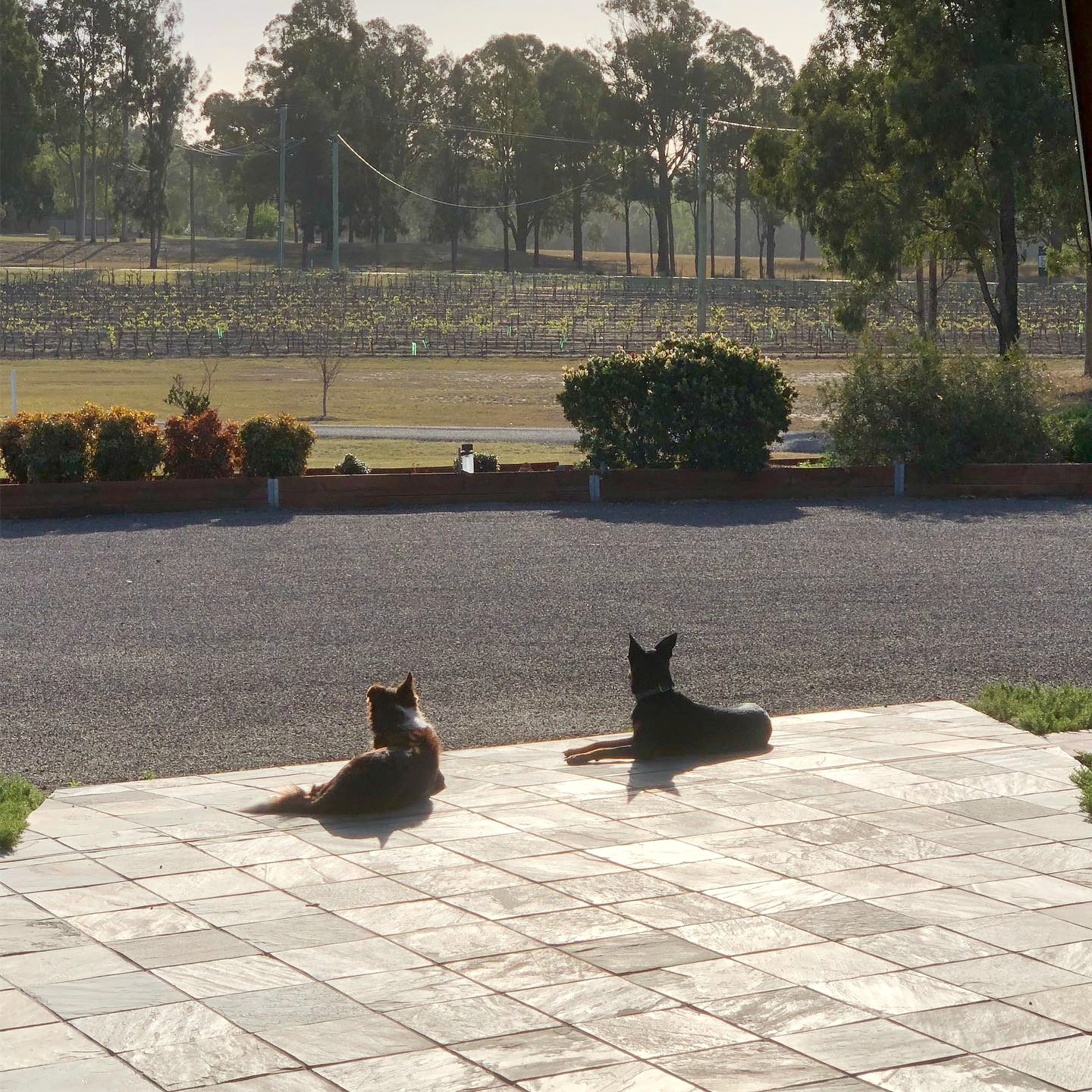 Never mind, mum and dad were more than happy with the wine. The focus here is on the production of hand picked, small batch artisan wines. Tastings take place inside the cellar door or outside on the deck. Tasting here is casual and relaxed and the staff are super friendly and informative. There's a $10 tasting fee per person (non-refundable) which gives access to the extensive wine.list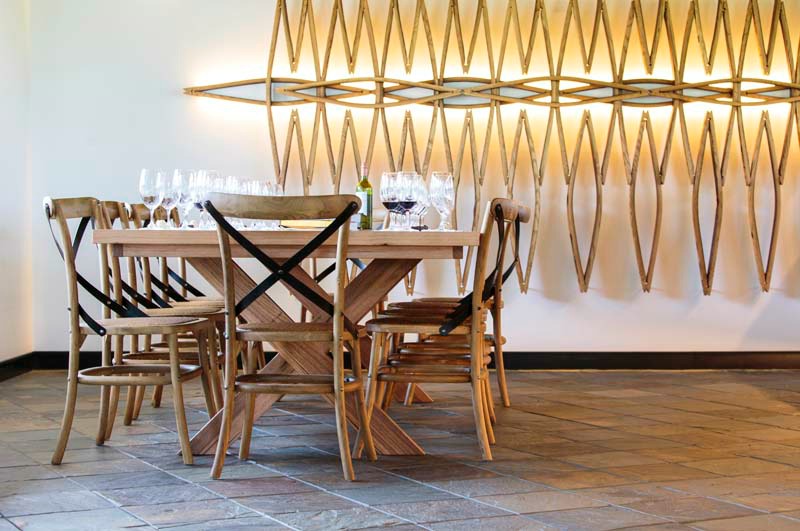 The views of the neighbouring vineyards and the Brokenback Mountain Range are a spectacular backdrop to the wine and more than make up for the lack of canine company. It's the perfect end to a perfect day!
Our wine pick: 2019 Elliot Reserve Semillon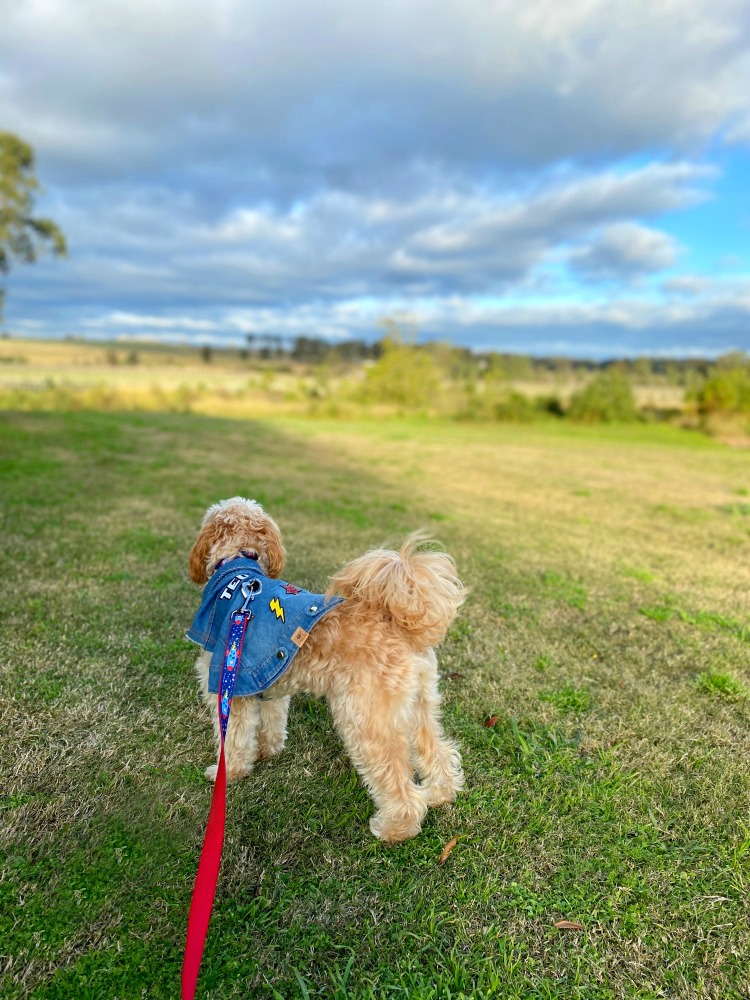 If you're in the Hunter and want more wine, head to Broke for more pet friendly wineries.
Are you partial to a bit of wine tasting? Do you have a favourite wine? What's your favourite pet friendly winery?
Want more adventures with your pet? Check out these other pet friendly getaways.
All wine tastings were thoroughly enjoyed and independently paid for.
Linking up with Denyse for Life This Week