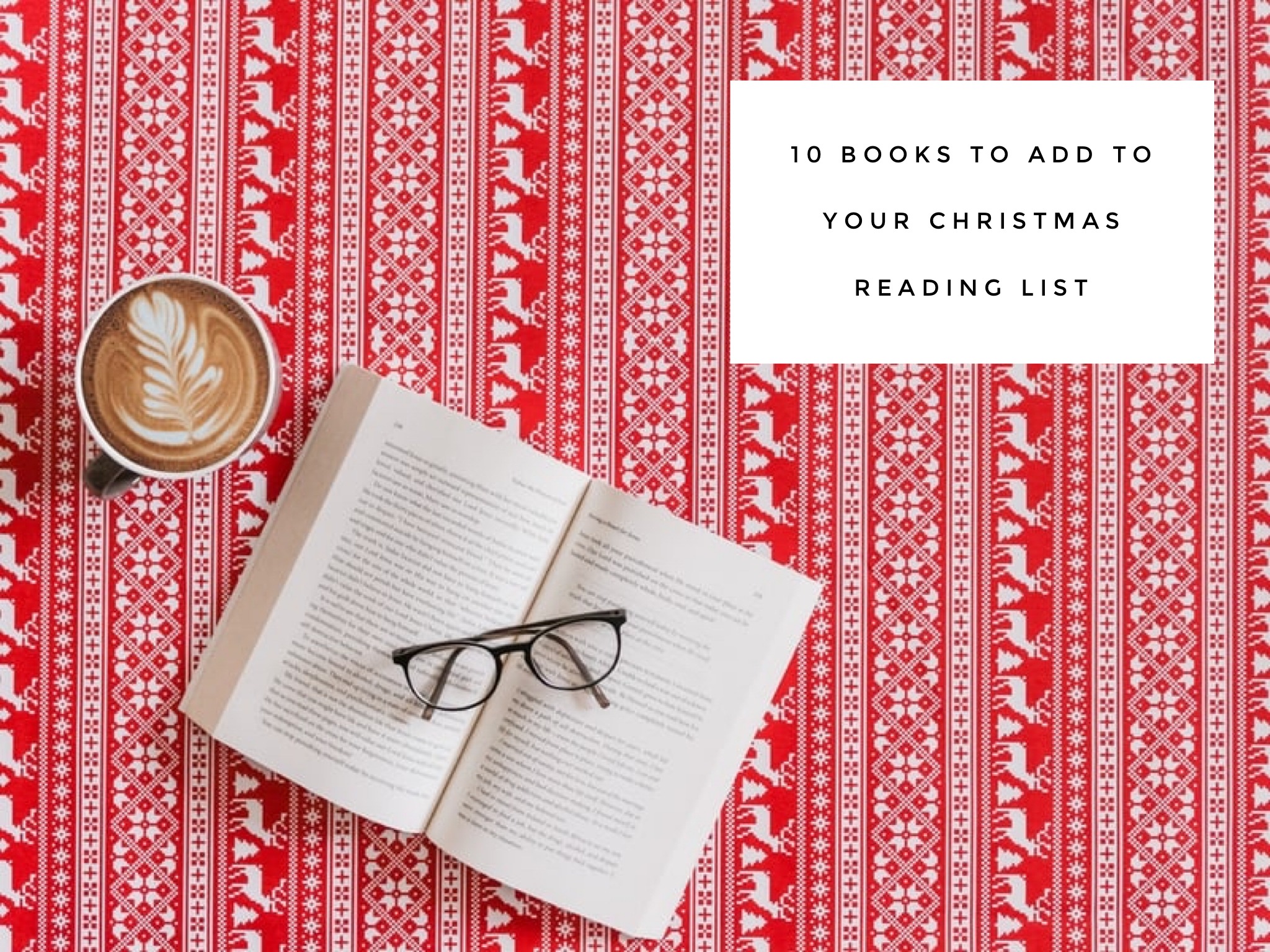 It's the most wonderful time of the year and I've got some of the most wonderful festively themed reading to match!
Some of the links in this post are affiliate links. If you click to buy the item, I make a little commission but you don't pay any extra.
This isn't my first Christmas reading rodeo, last year I shared 11 Fun and Festive Books and this year I'm adding 10 more to the list!
This year, I've covered all my bases with Christmas rom-coms, festive funnies, true stories, short stories and even a play! Oh, and let's not forget the epistolary novel. Yep, this round up is like a Christmas buffet, you'll want a bit of everything. Or is that just me?!
I hope you find something to tickle your festive fancy this year!
Are you a fan of festive reads? Do you have a favourite Christmas book?
Having read The Twelve Dates of Christmas and having interviewed Lisa in Author Corner earlier in the year, I know that she knows her way around a Christmas romance and does not disappoint in the Christmas reading department.
True to the Christmas romance form, Mistletoe on 34th Street has a Christmas grinch who just doesn't "get" Christmas, a lorry load of snow, heaps of humour, a lot of love and the trump card, is of course, that it's set in New York, New York!
Olivia AKA the grinch has never experienced a "proper" Christmas so when she and her colleagues get stranded in New York after a work trip, she's more than happy to see out the holidays in The Big Apple.
Her friend John however is keen as mustard to get back to the motherland and enjoy his big family Christmas. Throw native New Yorker Elijah into the mix and things start to get really interesting!
As the book counts down to Christmas, this will-they-won't-they romance will make you feel thoroughly festive and who doesn't want an armchair adventure to New York?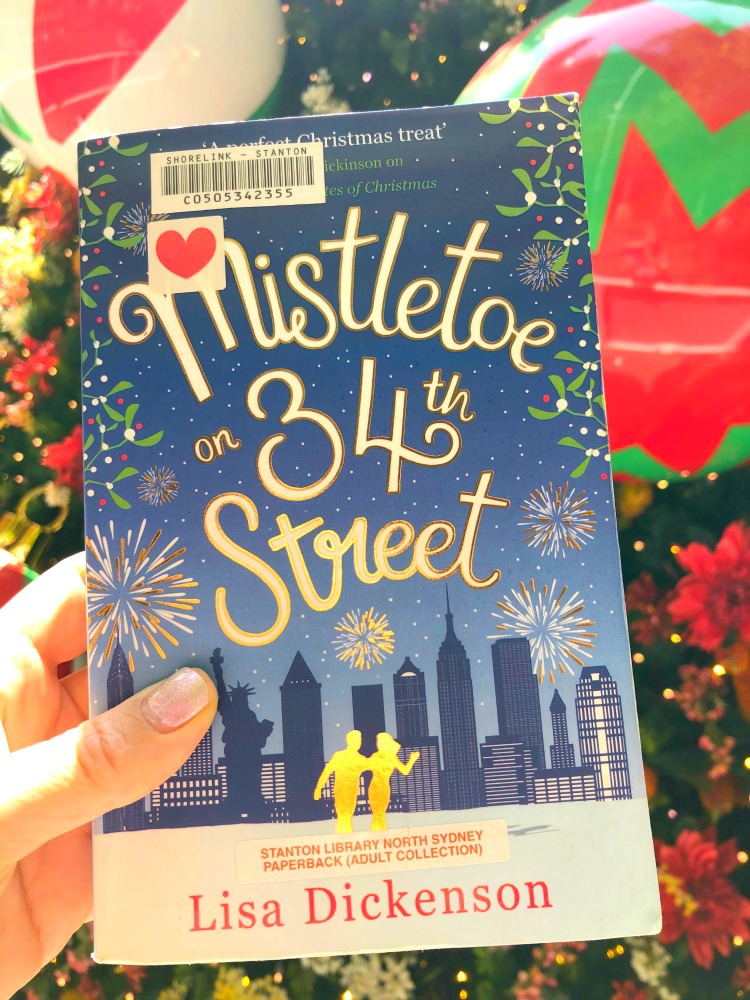 When I got to chat with Carole earlier in the year in Author Corner, she said her Chocolate Lovers' books were some of her favourites and it's easy to see why! Like so many other Christmas books, this is one of a series but it can easily be read as a standalone.
Lucy and her friends, Nadia, Chantal and Autumn became friends over their love of chocolate and regularly meet in the cafe that Lucy manages, Chocolate Heaven, where they try and set the world and their increasingly complicated lives, to rights.
The characters are thoroughly likeable and Carole's easy going and engaging writing style makes me feel like I'm one of the gang. Each of the characters faces her own challenges and I loved that Carole throws in a few curveballs, making this one Christmas romance that is not totally predictable.
This book is just like a good bar of chocolate, sweet, satisfying and comforting but without the calories! Carole Matthews has the perfect Christmas recipe with a story that has romance, humour, heartbreak and of course, lots of chocolate!
If you want a little more Carole in your life, check out her new Christmas offering Christmas For Beginners.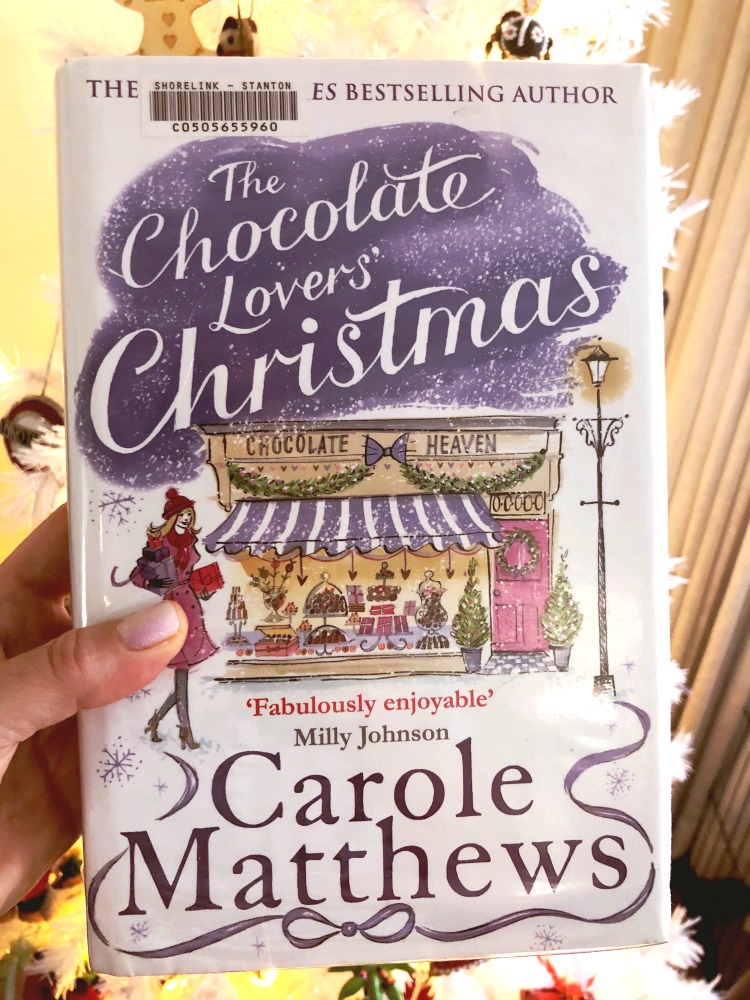 This is the fourth book in the Proper Family series but it totally stands alone.
Chelsea Benson has just 12 weeks to plan her perfect winter wedding but of course, nothing goes according to plan. There are lots of twists and turns but it's Christmas so a happy ending is pretty much guaranteed.
Even if you're meeting the Benson family for the first time, you'll feel like you've known them (and their complicated family dynamics; forever. This book has humour, romance and it's a quick and easy read – it's sure to leave you feeling festive and fuzzy.

Yep you've guessed it, this book is another one of a series, the third in Sarah Morgan's Puffin Island trilogy. It can be read as a stand alone but I think I'd be more invested in the story and the characters if I had read the other books.
In this lovers-to-haters romance, Skylar Tempest has never understood Alec Hunter's appeal, so what if he's some fancy pants, super popular historian? She think he's cynical, aloof and that he thinks the worst of her. She certainly thinks the worst of him.
So when a twist of fate finds her spending the run up to Christmas with Alex and his family, she thinks that her Christmas is going to feel anything but festive.
Alec has a severe case of once bitten and twice shy and finds it hard to trust beautiful women and Skylar is an absolute stunner. When she throws herself into his families' festivities, he realises that there's more to Skylar than meets the eye.
If this book was a movie, it would definitely be rated R because there's a lot of sexual tension and adult scenes. It's not called Christmas Ever After for nothing you know, so you can expect to see this pair of frenemies become friends with benefits and maybe even more. It's an easy, predictable, festive and really rather racy read.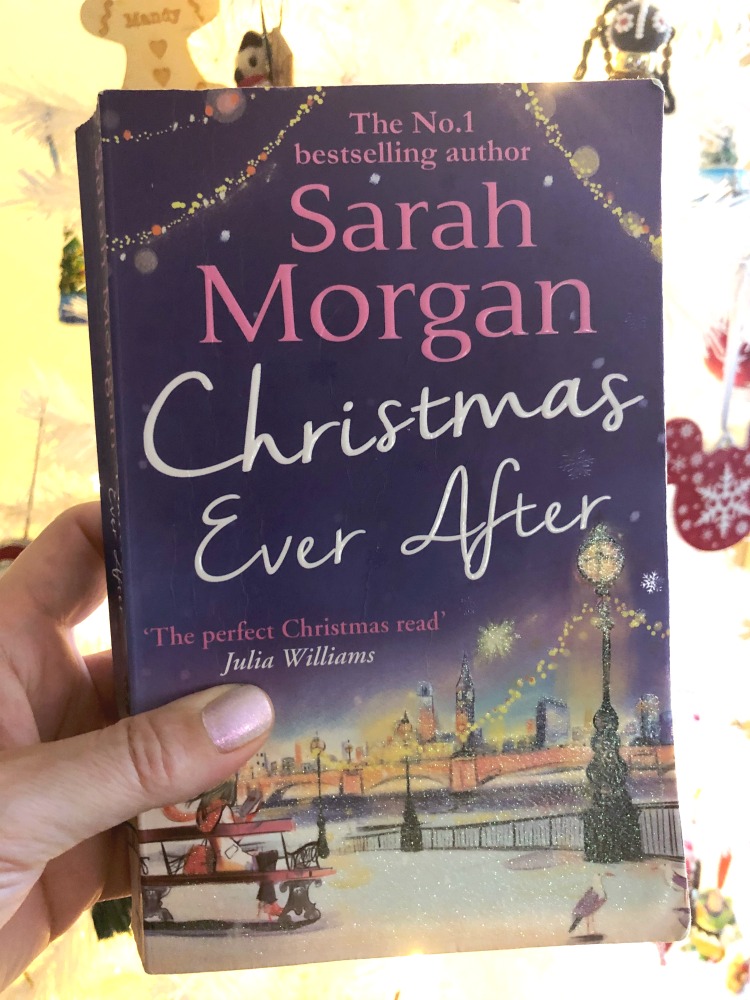 New York Times bestselling author Heather Webb joins forces with Hazel Gaynor to create this wonderfully romantic and incredibly insightful novel about The Great War. This is an epistolary novel which means that it is made up almost entirely of letters (and telegrams), from every year of the World War I. I've always said you can say it better in a letter!
Evie Elliot waves off her brother Will and his best friend Tom as they leave London to serve in World War I. The three of them are super close and Evie and the boys believe that the war will be done and dusted in a matter of months and that they'll have a Christmas reunion in Paris. The three of them stay in contact with regular letters and it's their correspondence that makes up the timeline and the story.
Between each year of letters, there's a regular chapter set in 1968 featuring one of the main characters but of course I won't say who, because I don't want to spoil it.
The authors do an amazing job of describing the horrors of World War I and detailing the budding romance between Evie and Tom. Although it's not the most festive find on the bookshelf, if you like your romance with a side of historical fiction, you won't be disappointed.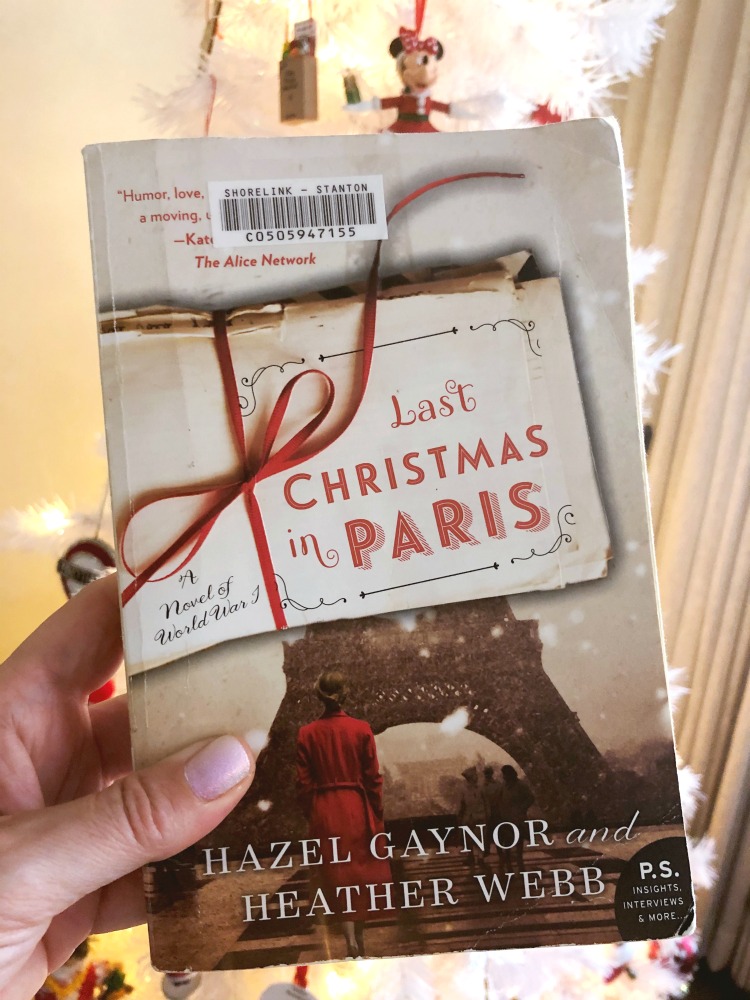 Following on from his record-breaking million copy bestseller and 2018 Book of the Year, This Is Going To Hurt, ex-Junior doctor Adam Kay is back with this festive offering taking a sneak peek behind the hospital curtains at Christmas.
Kay delves back into his diaries from his junior doctor days and delivers 25 tales of shocking, mind boggling and quite incredible Christmas incidents that will leave you with a new respect for the sacrifices and challenges that doctors and nurses make, especially at the most wonderful time of the year.
It's worth bearing in mind that as Kay worked on an ob-gyn ward, so there should be some trigger warnings for miscarriage and abortion. Also note for the faint hearted and easily offended, Kay has a penchant for strong language.
The only complaint I have about this book is that it wasn't nearly long enough. It's the combination of Kay's wicked sense of humour and his compassion along with the situations he deals with from the heartbreaking to the hilarious that make this book so entertaining. This book is short and sweet and would make the perfect stocking filler.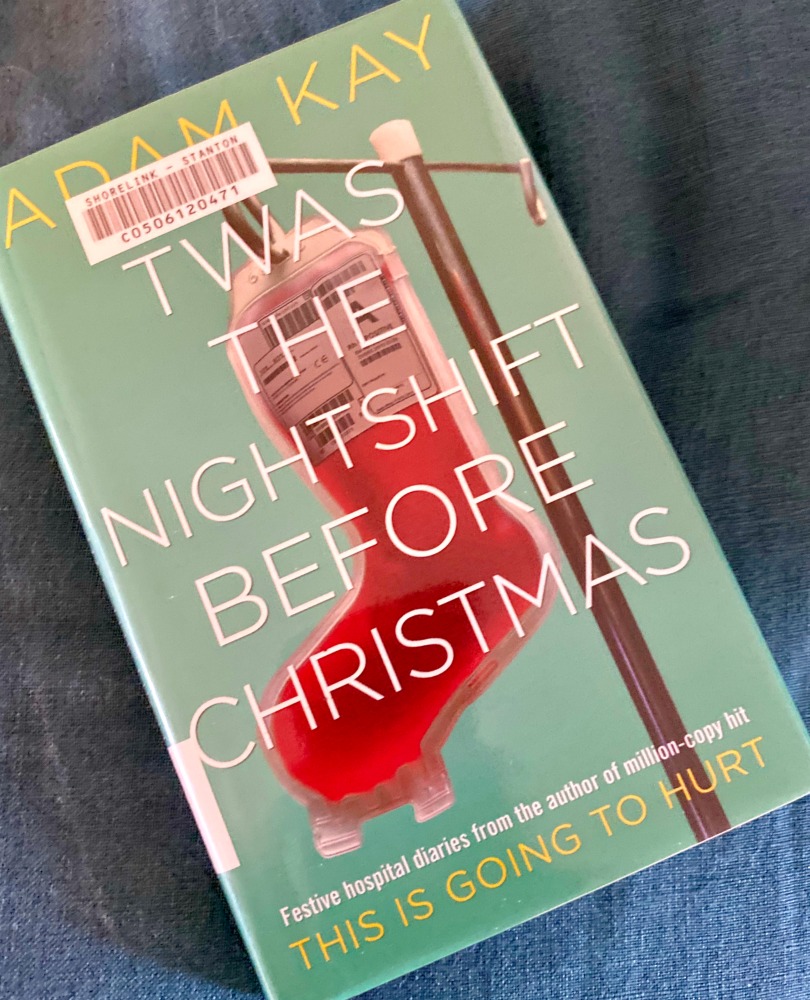 In this real life, festive feel good story a random act of kindness turns one family's Christmas around from the bleakest to one that's truly blessed. This true story takes Secret Santa to the next level.
Having lost her husband suddenly a few months before the holidays, Joanne has no idea or no inclination to "do" Christmas and is struggling to keep herself and her three young children going. But 12 days before Christmas, presents begin to appear on the doorstep from the family's "true friends."
As the family try to solve the mystery of the gift givers, they also work through their grief, support each other and come together as a family. This is a story as much about grief, loss and heartbreak as it is about love, hope, inspiration and of course, Christmas.
At first, I found the style of the writing a little stiff but soon, like the family in the story, I became captivated by the gift giving mystery. Although the dialogue was at times stilted, I empathised with the characters and loved seeing them "thaw" out over the course of the story.
The epilogue written 15 years after the original story is the cherry on the top of the Christmas cake as Joanne is finally able to finish the story and complete the last part of the gift giving puzzle. I definitely had something in my eye when I read that part.
This festive read is what Christmas is all about love, friendship and generosity. It shows that we really can get by with a little help from our friends and that the smallest acts of kindness can make a huge difference to someone's life.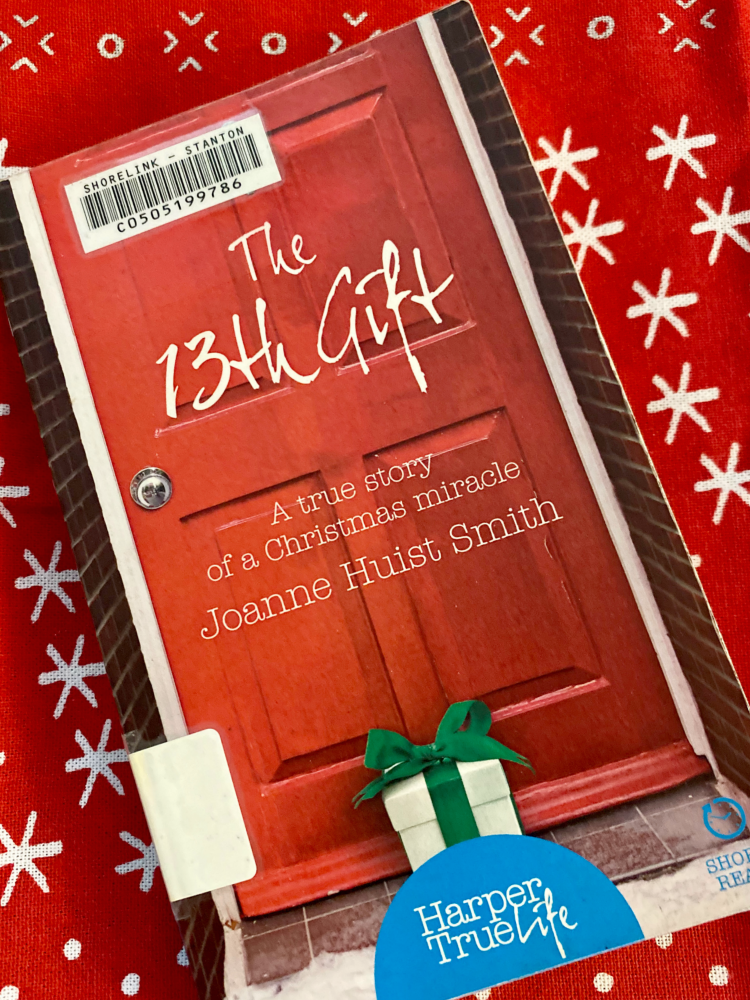 There are six short stories in this Christmas collection and they're perfect for dipping in and out of in the silly season.
The stories are all throughly festive and light, easy and very cheesy. They're also pretty far fetched and unrealistic, I have to say, but if you can put reality on hold, grab yourself a mince pie and a cuppa, these short stories will go down rather nicely.
As for the endings, well, a happy ending is guaranteed, it is Christmas after all.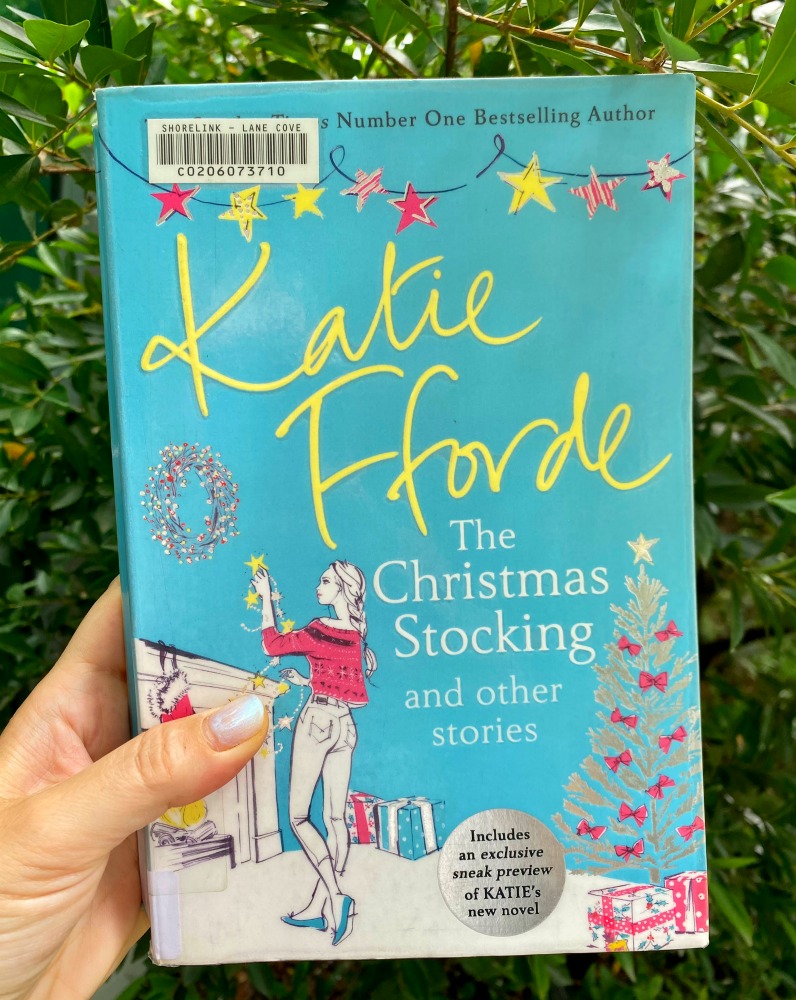 I'm not really one for reading plays but loved this so much, I read it in almost one sitting!
This smash hit play is a meet-the-parents style rom com with a twist. It contains themes of racism, class, (family) politics – all the things that you shouldn't really talk about at dinner.
Charlotte a brilliant lawyer is taking her beau, Francis home for Christmas. However, he's not exactly what the family is expecting as he's unemployed, an experimental composer and white! Bringing him and his conservative parents to the ancestral land is a bold move but as events unfold, this story really shows love is never black or white.
Lui cleverly balances the themes of class, racism, sexuality and politics with such nuanced humour – it's full of laughs and life lessons and makes for a refreshingly light read. The only thing that would make this better is seeing it on the stage.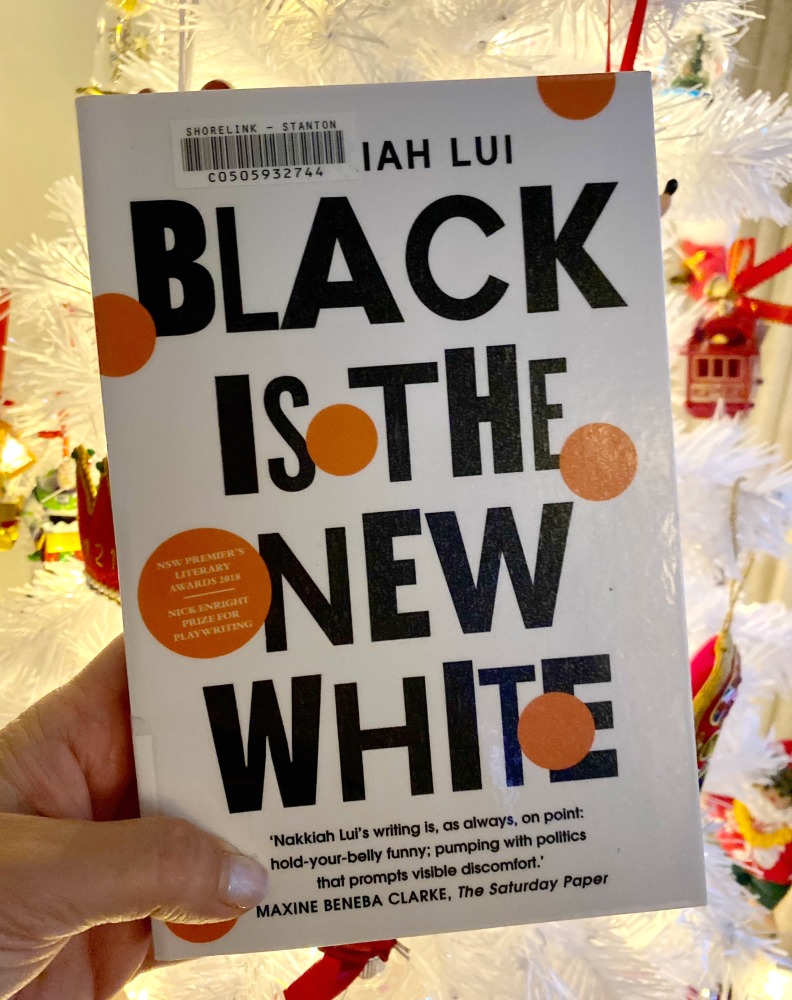 Trisha Ashley is no stranger to writing Christmas fiction and does so with wit and humour. However, for me, this one took a very long time to warm up but once I got going, I couldn't turn the pages quickly enough.
Meg is really not in the mood for Christmas, it's just not her jam. To top things off, she's recovering from pneumonia and when she gets an invitation to spend the run up to the holidays in a cosy country home in the countryside, rather than being lonely in London, she can hardly refuse.
On the plus side, this story really delivers with the festive feels, Christmas at The Red House sounds both magical and delicious. The plot is pretty predictable but there's a few twists and turns to keep the reader on their toes.
Talking of keeping on one's toes, the cast of characters is huge and quite confusing, I for one, would have appreciated a family tree! I couldn't help but feel that the author included so many irrelevant details that did nothing for the story, indeed, sometimes these insignificant details detracted from it.
All said and done though, Trisha Ashley delivers with this fun, festive and heartwarming romance – it's a Christmas literary escape to the country!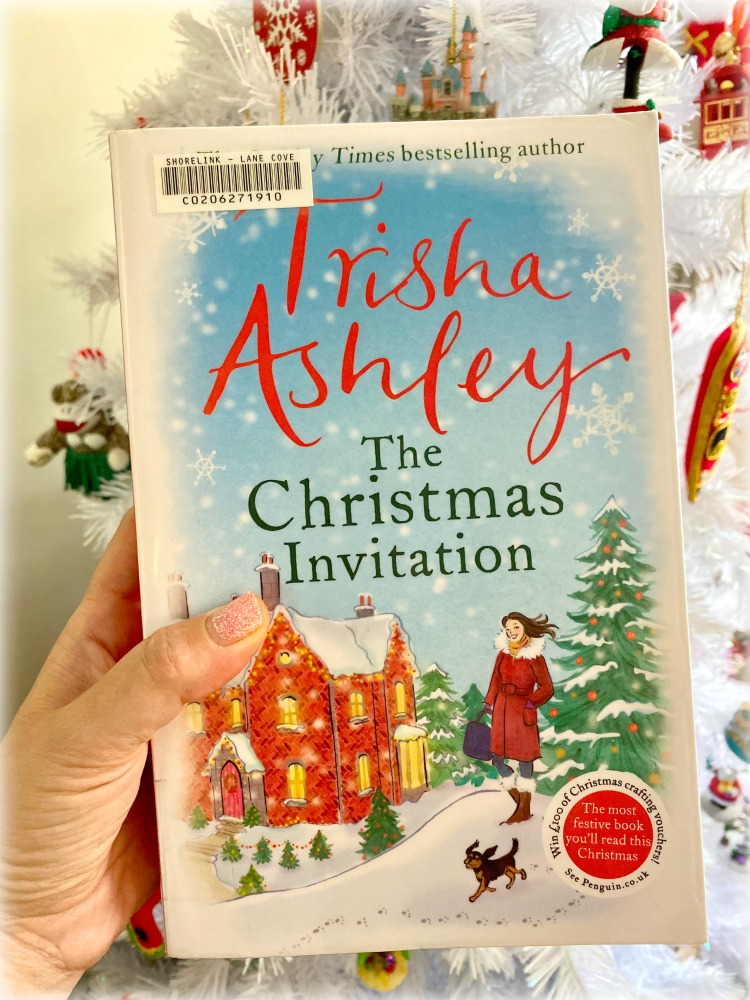 Are you a fan of festive reads? Do you have a favourite Christmas book?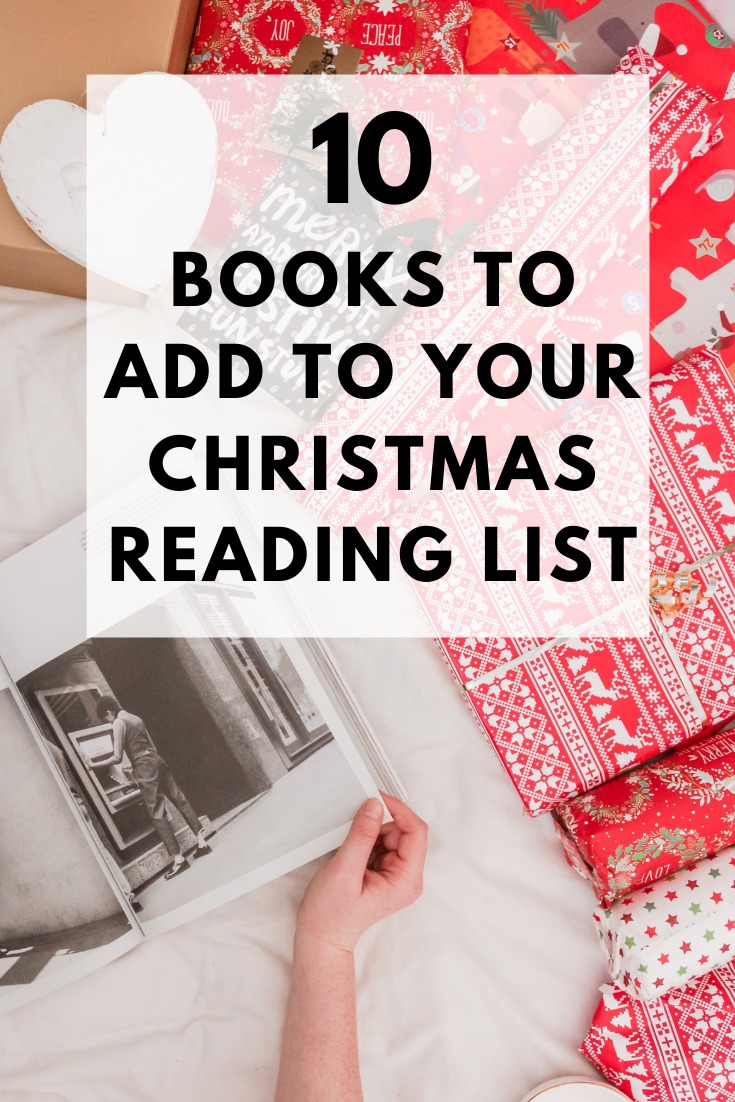 *Some of the links in this post are affiliate links. If you click to buy the item, I make a little commission but you don't pay any extra.
Linking up with Denyse for Life This Week