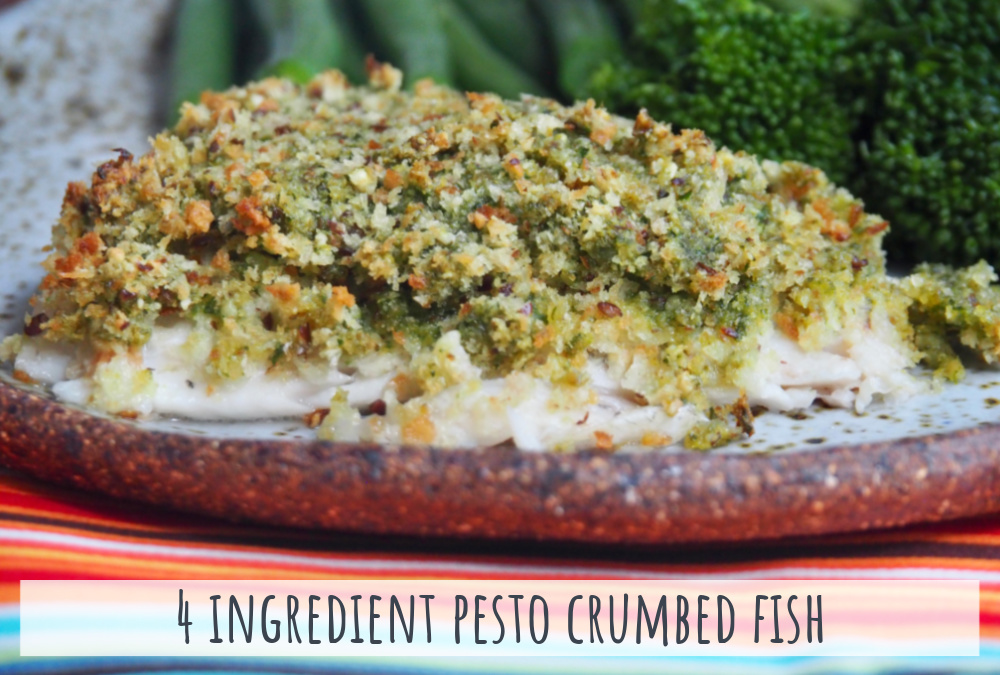 Baked fish with a crunchy pesto crumb – this four ingredient recipe is quick, easy and totally delish!
This recipe has been on high rotation at our place as the culinary planets have aligned. We have recently been going through a fish phase and let's face it, we are permanently in a pesto phase! My recipe round up of 10 of the Best Pesto Recipes is proof of that!
I'm stoked to be adding this to my pesto recipe collections and having used this crumb with chicken, I couldn't wait to try it with fish. The results are most pleasing!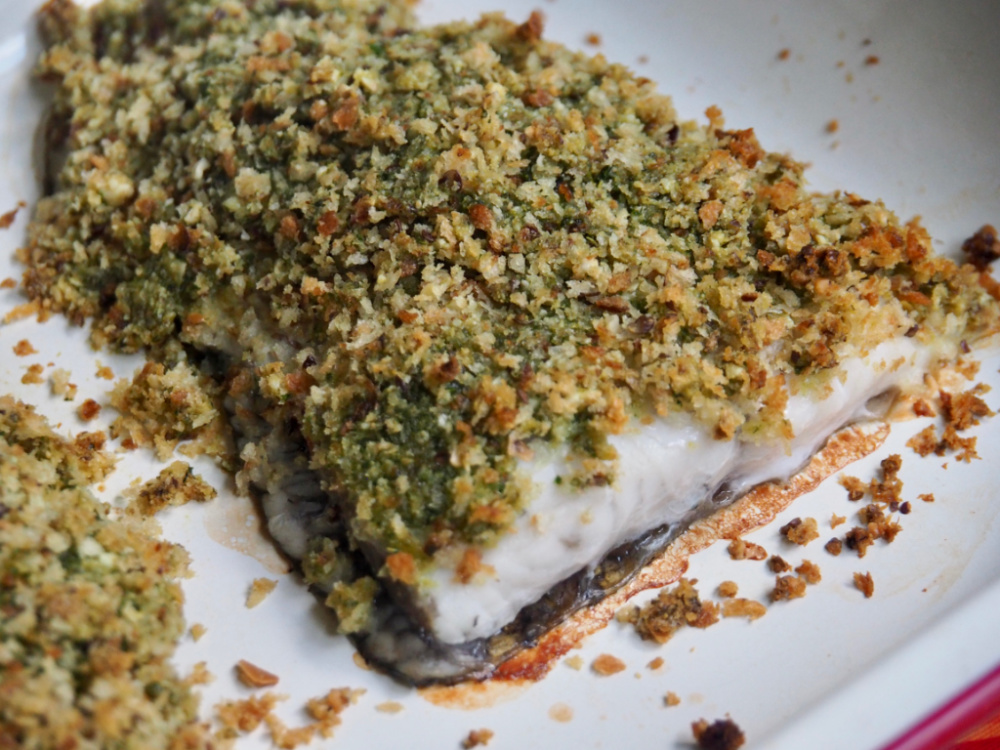 Not only is it super delicious, it's so healthy, quick and easy too. It literally takes a couple of minutes to throw the four ingredients together and it cooks quickly too, in fact, you can have this from oven to table in less than 15 minutes.
We like to serve it with some steamed green veggies or salad leaves because this plate of deliciousness is green but not mean!
Are you a pesto fan too? What dishes are on high rotation at your place right now?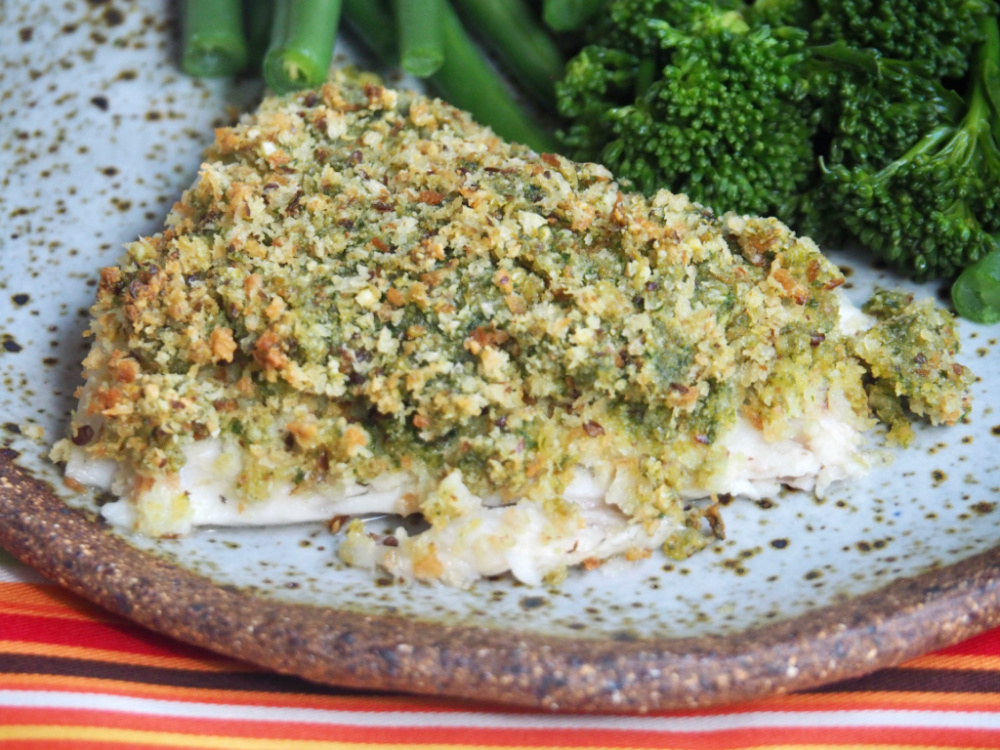 Serves 4
Ingredients
2 tablespoons Kale and Basil Pesto (or any green pesto)
finely grated zest of 1 lemon
80g fresh breadcrumbs
4 x 100g barramundi fillets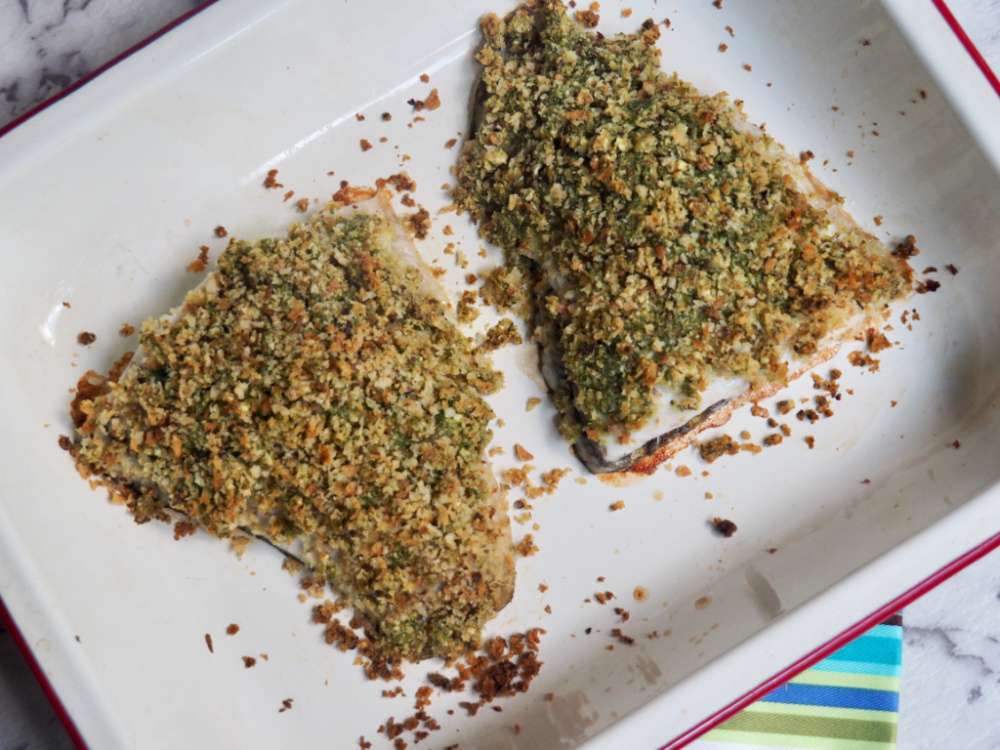 How to
Heat oven to 200C. Line a baking tray with baking paper.
Mix pesto, zest and breadcrumbs together in a medium bowl.
Lay the fish fillets skin side down on the prepared tray. Press the crumbs down over the fillets until covered.
Bake for about 10-12 minutes until the fish is cooked through and the pesto crumb is golden.