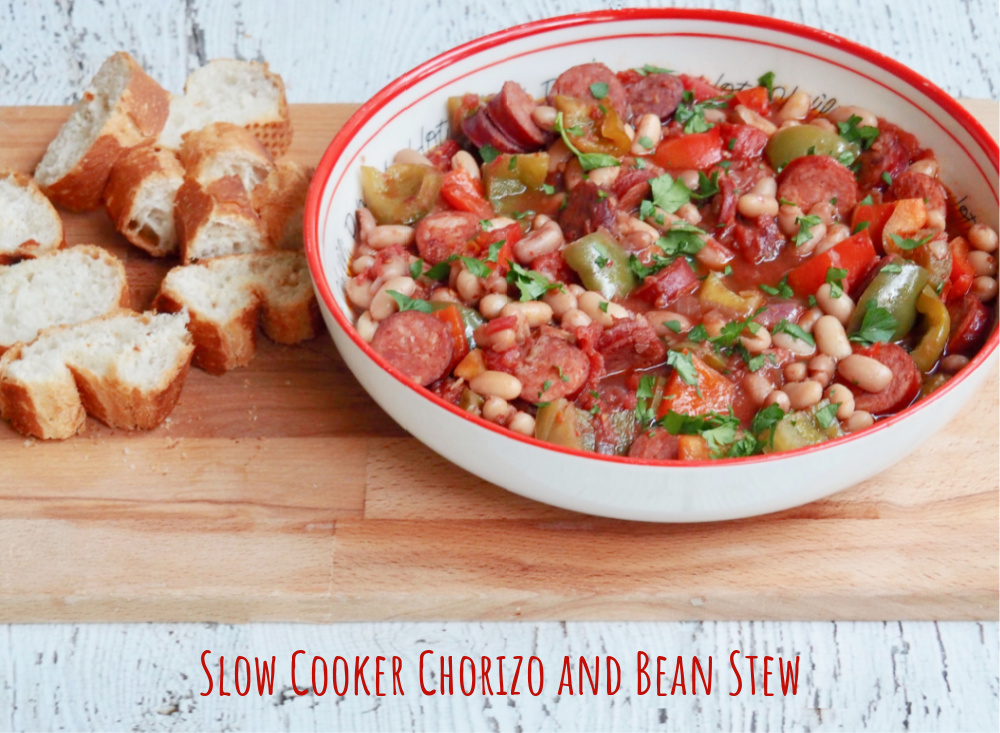 Chorizo and beans are a winning combination in this deliciously simple slow-cooked stew.
Ever since I got out of quarantine, I've been craving hearty home cooked meals but really haven't had the desire to create them. Enter this belly warming slow cooked stew which is ridiculously easy to prepare and totally delicious to eat.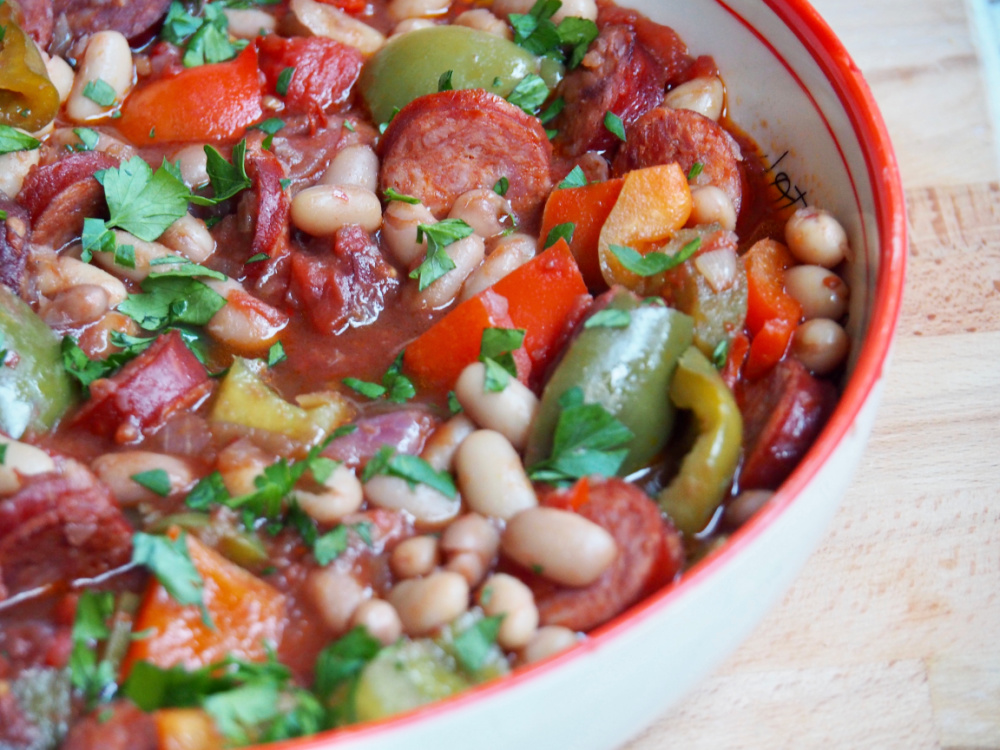 Just before my release from quarantine, I discovered that we were allowed to use slow cookers at the health hotel where I was staying. I wished I had found out earlier in my incarceration because I could have cooked up the most delicious storm.
Then again I wouldn't have had so much fun experimenting with the microwave and wouldn't have got my recipe for Microwave Shakshuka and those Microwave Stuffed Pesto Peppers. The universe does work in mysterious and very delicious ways!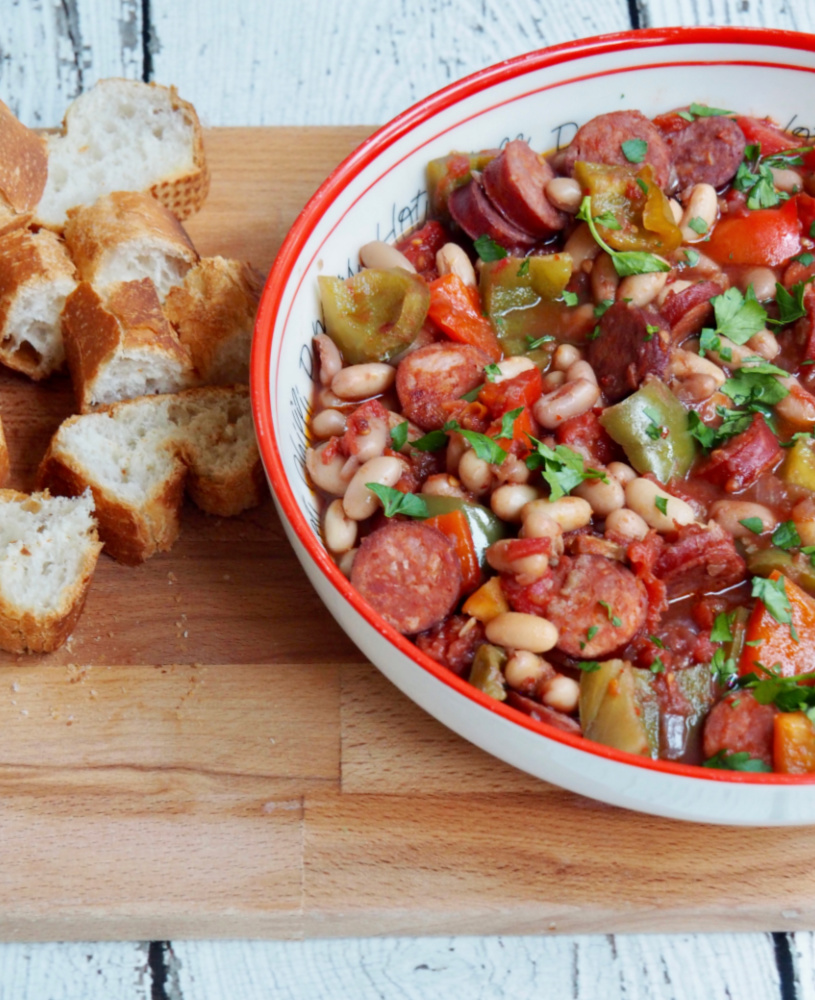 Since being home, I've become a bit obsessed with the slow cooker, not just because of my quarantine FOMO but because to me a slow cooker is the ultimate way to deliver winter warmers and heaven knows, we need more of those what with the cold snap and lockdown, we're currently 'enjoying.' If there was an Olympic medal for eating feelings, I reckon I could easily go for gold.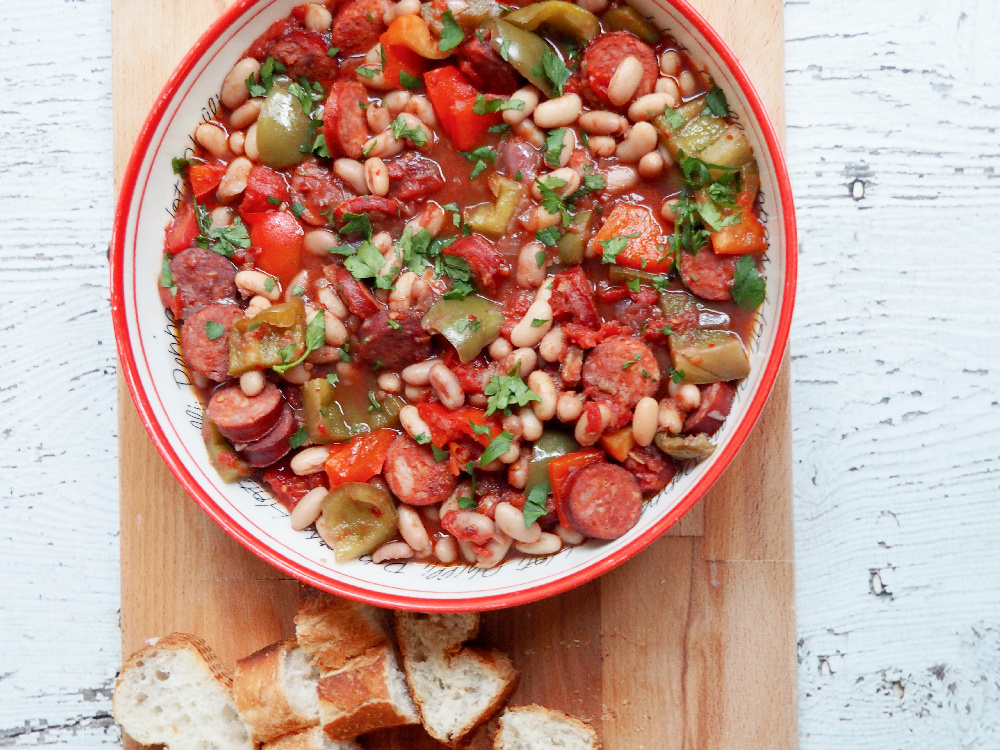 This dish ticks all the boxes because it's simple, scrumptious and relatively speedy, at least by slow cooker standards. You can chuck everything in the crockpot and forget all about it until it's time to serve.
Talking of serving, this stew is best served with some crusty bread to mop up all the delicious juices and unlike some slow cooked dishes, this stew is saucy rather than sloppy. And in the unlikely event of leftovers, this dish freezes well too.
Are you a fan of the slow cooker? Do you eat your feelings too?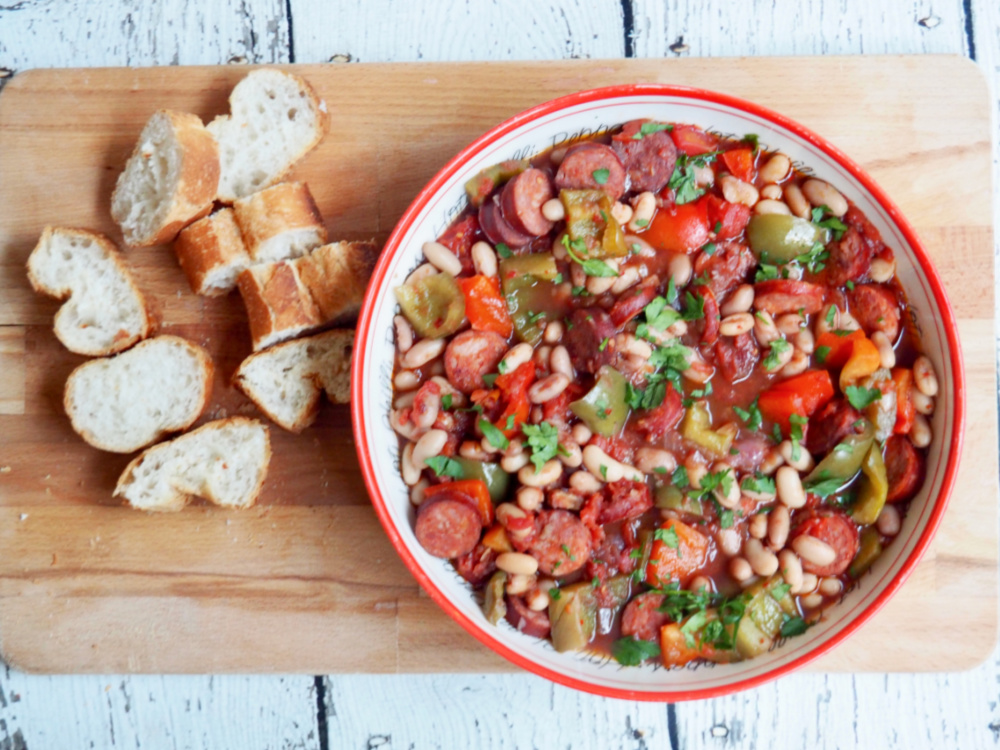 Ingredients
1 tablespoon olive oil
1 large red onion, roughly chopped
300g chorizo sausages, sliced
4 cloves garlic, crushed
1/4- 1/2 teaspoon chilli flakes (optional)
2 red or green capsicums, chopped coarsely
2 x 400g tins cannellini beans
1/3 cup chicken stock
1/3 cup red wine
1 x 400g tin chopped tomatoes
2 dried bay leaves
1/4 cup fresh parsley, finely chopped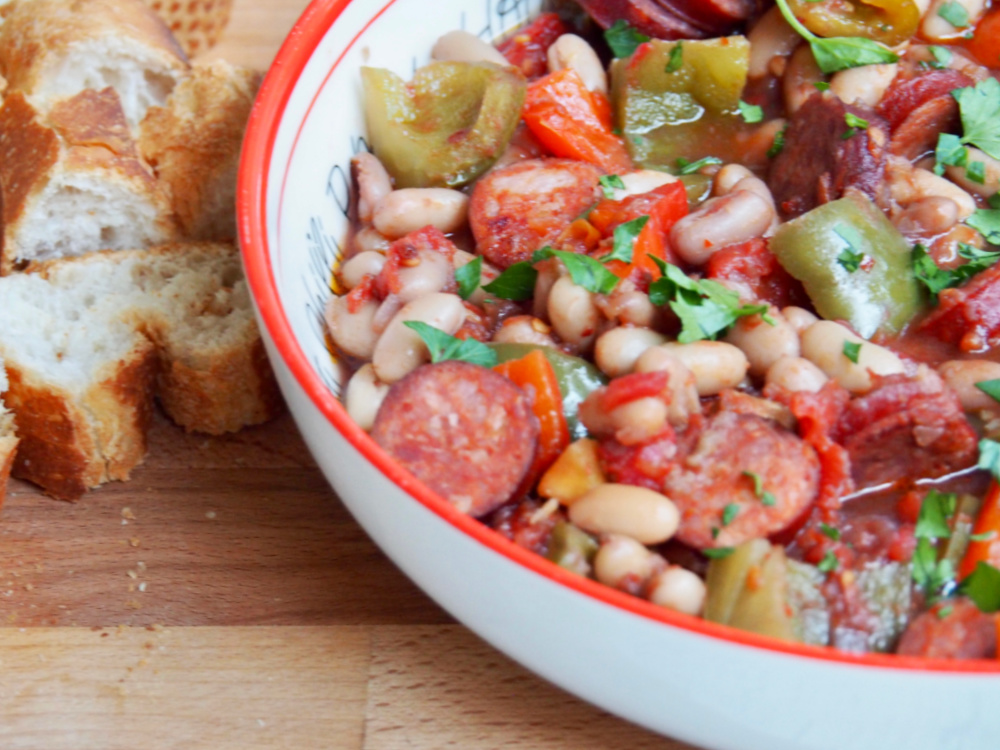 How to
Heat oil in a large frying pan and cook the onion and chorizo for 3-5 minutes until browned.
Add the garlic and chilli flakes if using and stir for a minute or until fragrant.
Combine the peppers, beans, stock, wine and tinned tomatoes in slow cooker. Add the bay leaves and chorizo mixture.
Cook covered on LOW for 3 hours.
When the stew is ready, discard the bay leaves, garnish with parsley and serve with crusty bread.