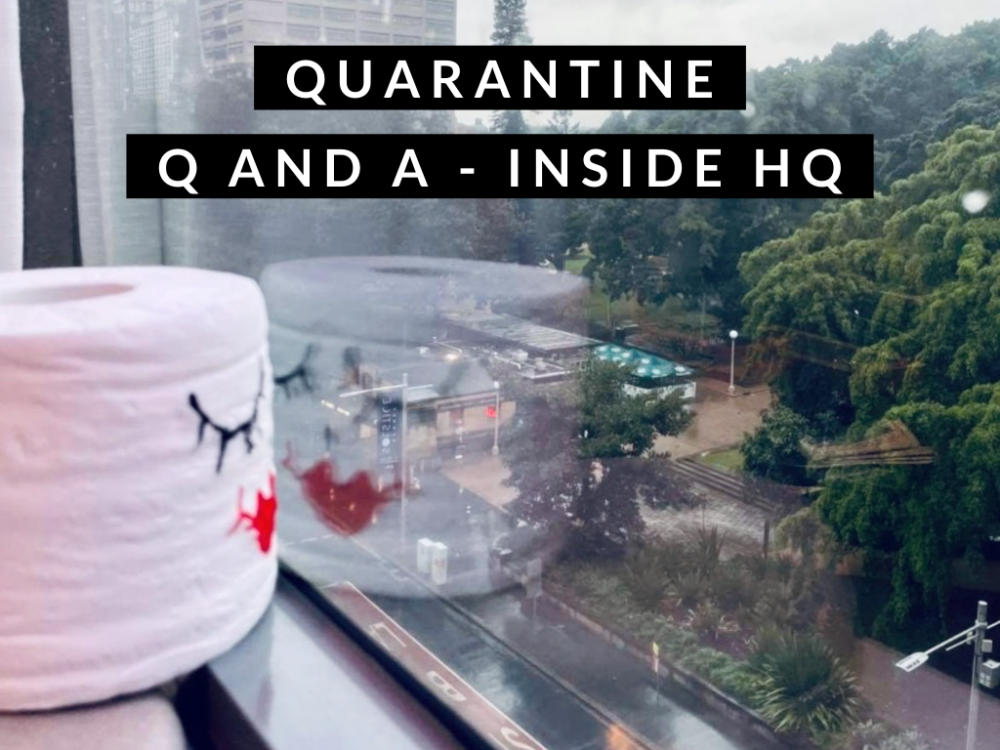 How about one last quarantine post for the road? Although I've served my time and it looks like hotel quarantine might be a thing of the past in the not so distant future (fingers crossed,) I still have a stack of questions to answer.
I'm back with Roxane, co-founder of Virtual Quarantine Happy Hour Australia who recently hosted the 'The Ultimate Quarantine Survival Webinar' and in addition conducted Australia's largest hotel quarantine survey to date – packed full of useful information including rating of quarantine hotels in each state, from best to worst.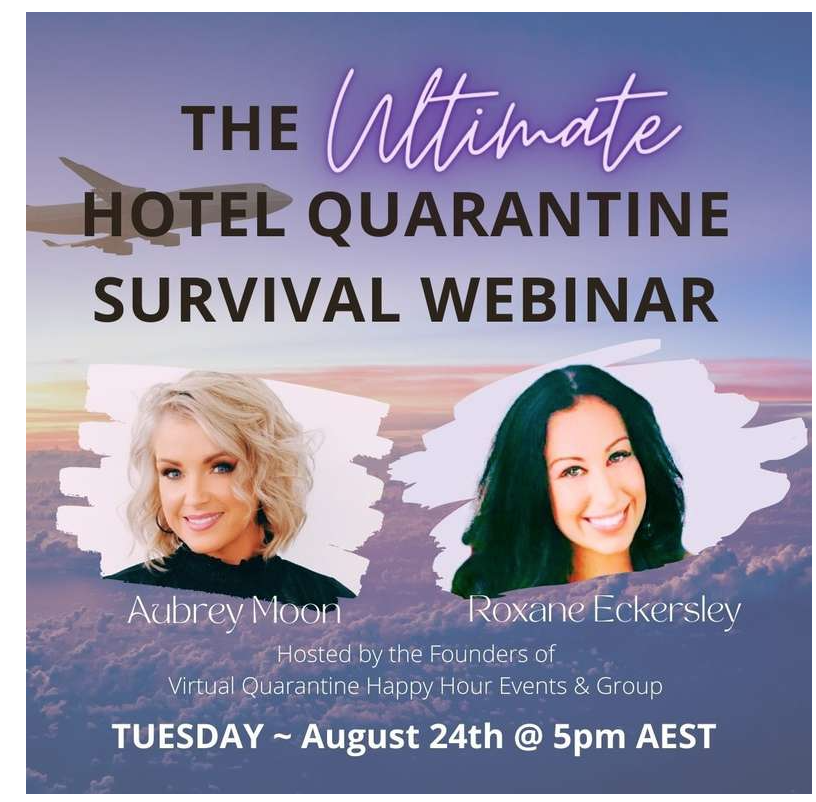 Roxane found a window of opportunity in May and was fortunate enough to book a flight from Singapore to Sydney and travelled onward to Coffs Harbour (Regional NSW) to be with her parents after 2 years of separation. Roxane served her 14 days of mandatory hotel quarantine in the Sheraton Grand by Hyde Park, which is where she developed the ''Virtual Quarantine Happy Hour' concept with fellow QuaranTeamer Aubrey Moon.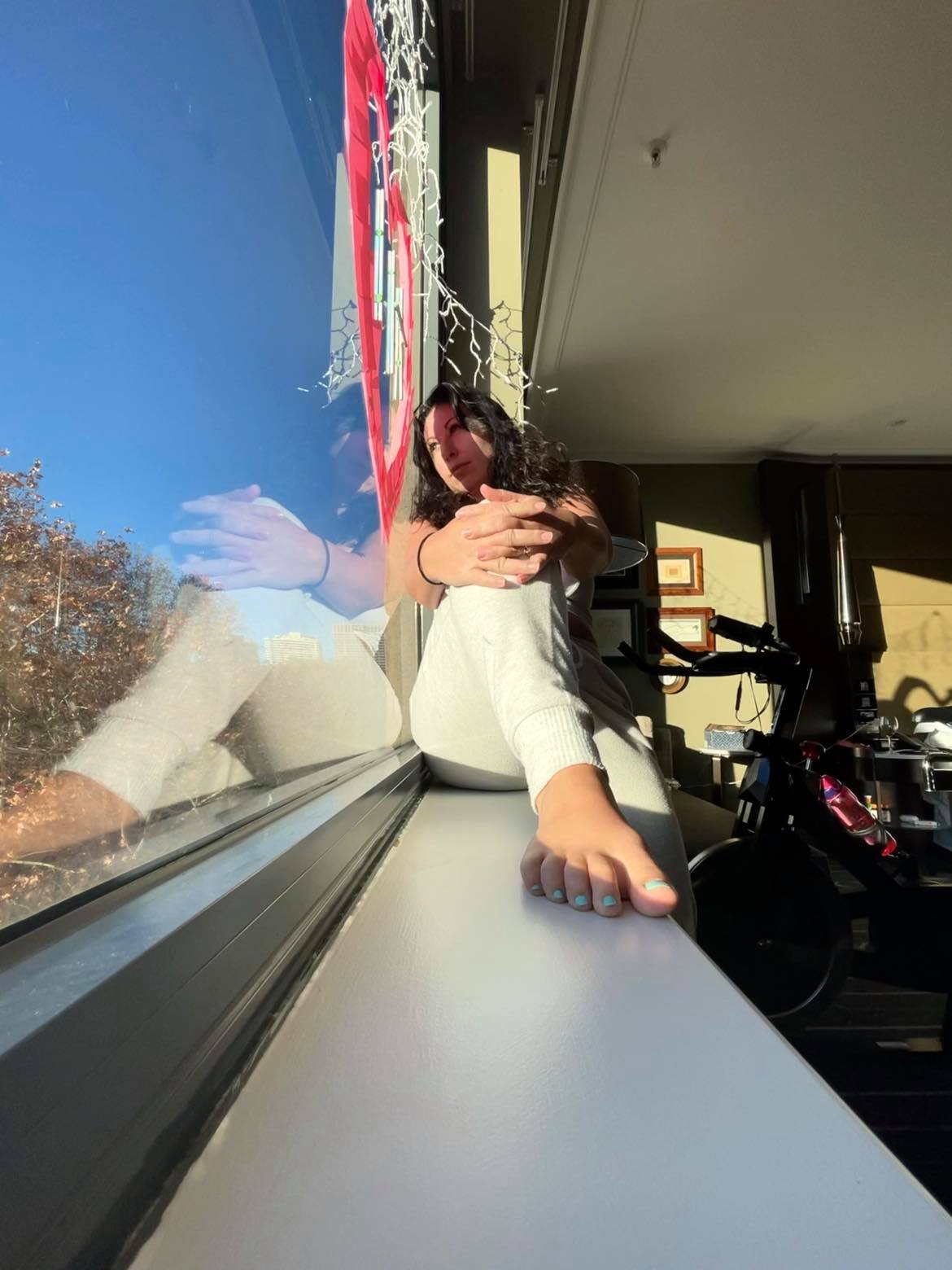 I quarantined in a health hotel run by NSW Health and was returning home to Australia having been to the UK following my mum's passing so our experiences were same but different.
Whether you're preparing for quarantine or just quarantine curious, here are your questions answered!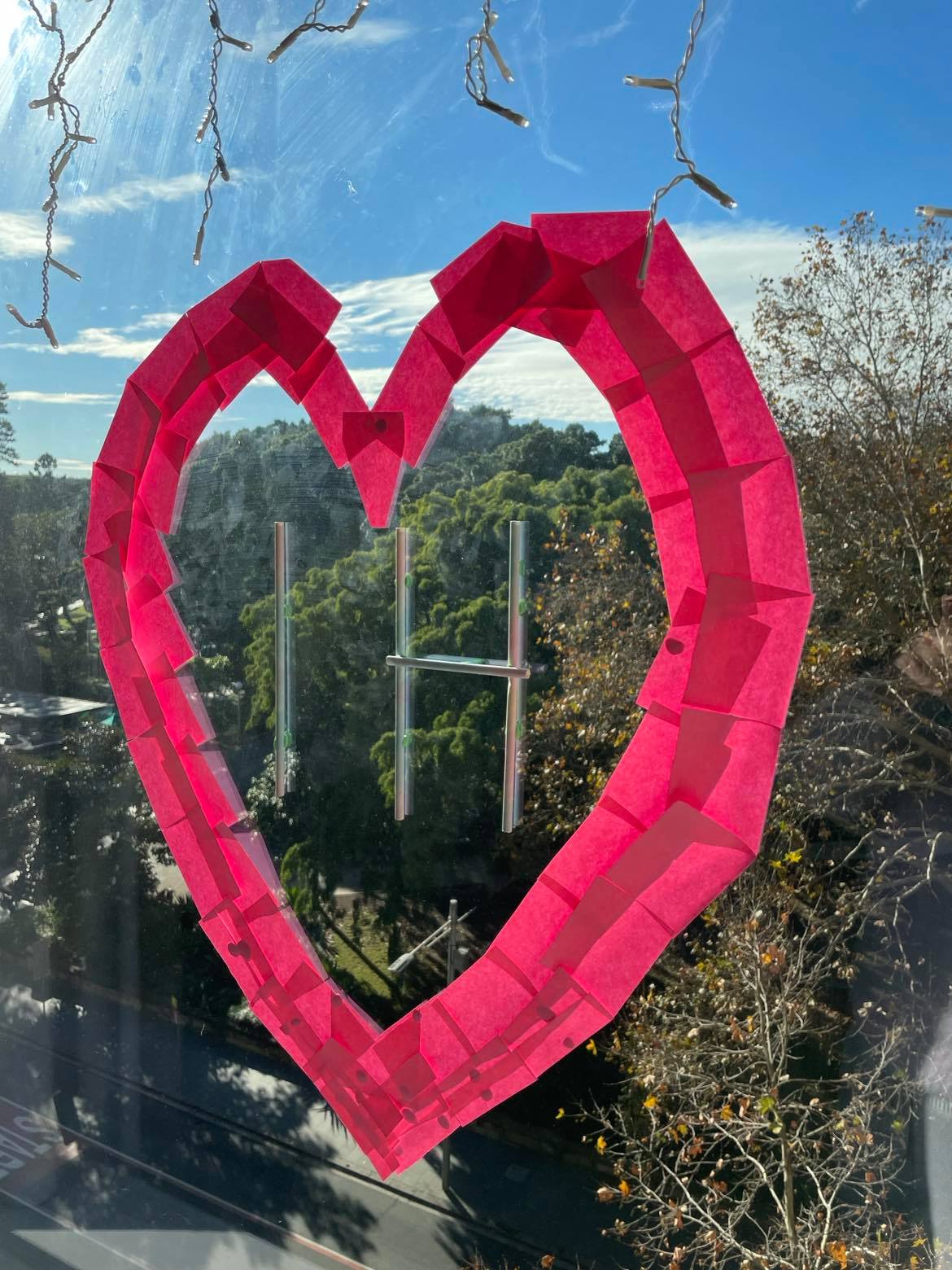 When did you find out where you were going to quarantine?
Roxane: On the bus!
Sam: On the bus although I had an idea at the airport but only because I was earwigging to the nurse's conversation!
Where did you end up and what was your hotel room like?
Roxane: I was at the Sheraton Grand by Hyde Park. My room was big and spacious with 2 large windows facing Hyde Park. There was plenty of sunlight and modern facilities including a bath. In Singapore, I had a large and spacious room with a balcony and lots of modern facilities etc. No complaints!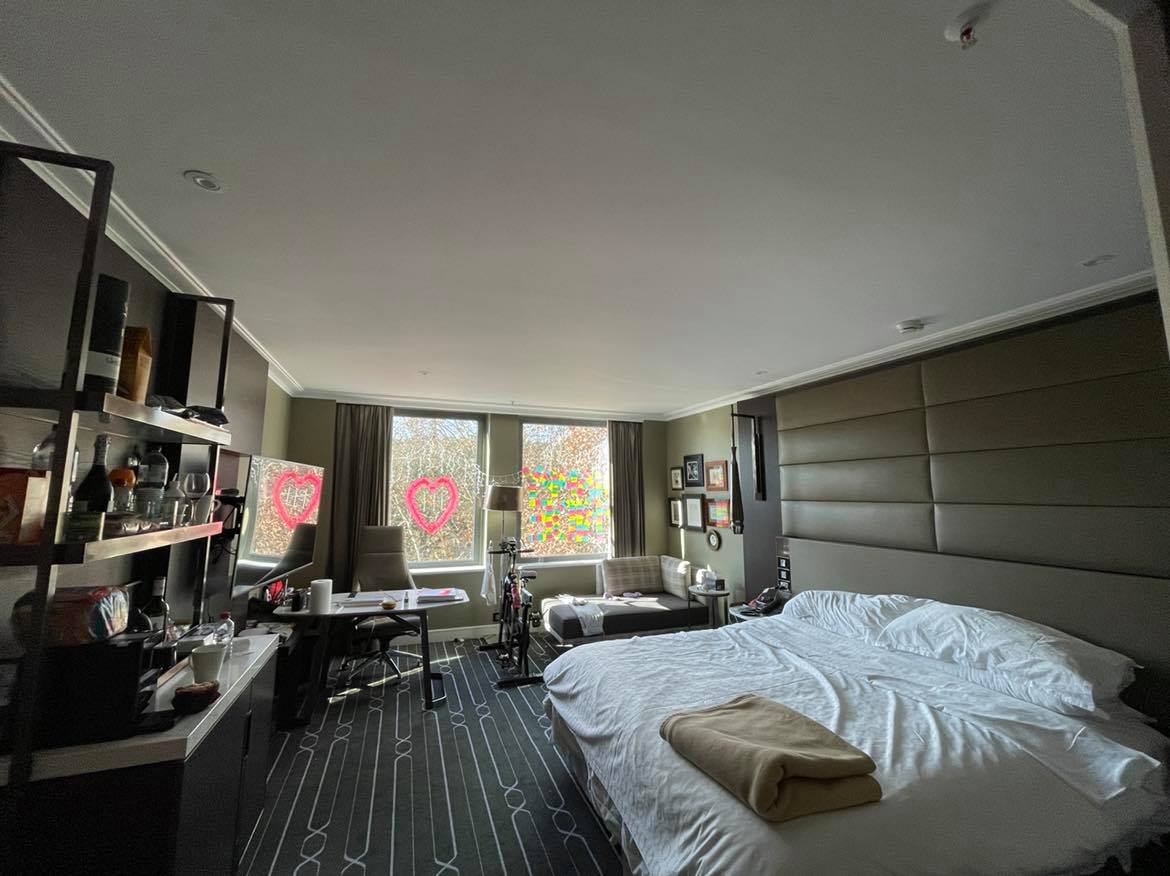 Sam: I was at the Meriton Suites in Mascot, a health hotel. I had a large spacious one bedroom apartment with a large king size bed, bathroom, lounge/diner and kitchenette (although the stove was disconnected.) There was no view but I did have an opening window and a small balcony which was a big plus!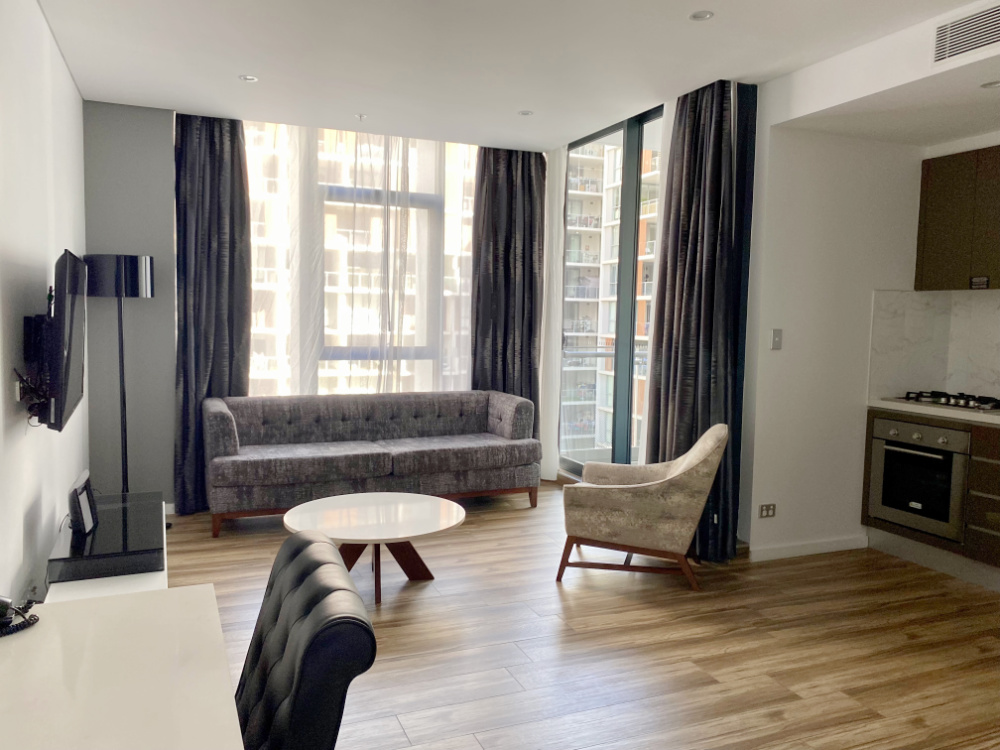 Did you have wifi? Was it good?
Roxane: Yes for both Singapore and Australia and the quality was good.
Sam: Yes, it was mostly good.
Did you feel claustrophobic and did you have access to fresh air?
Roxane: I felt claustrophobic in Sydney quarantine as I had no access to a balcony or any fresh air. In Singapore I felt fine, I had balcony access.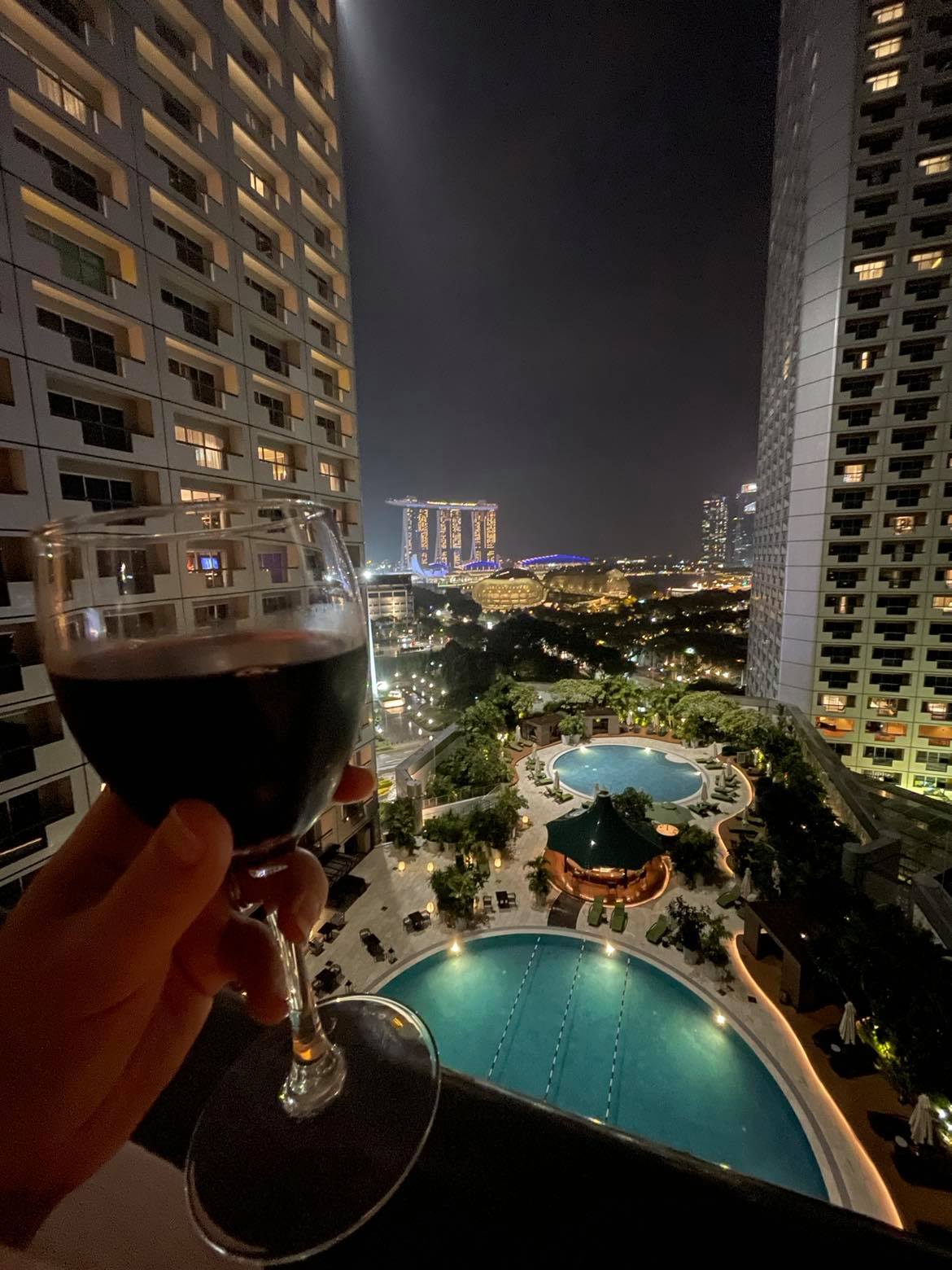 Sam: I have a fear of being trapped in small spaces and the thought of having no fresh air for two weeks caused me a lot of anxiety. Thankfully, I had access to a balcony so I didn't feel claustrophobic at all.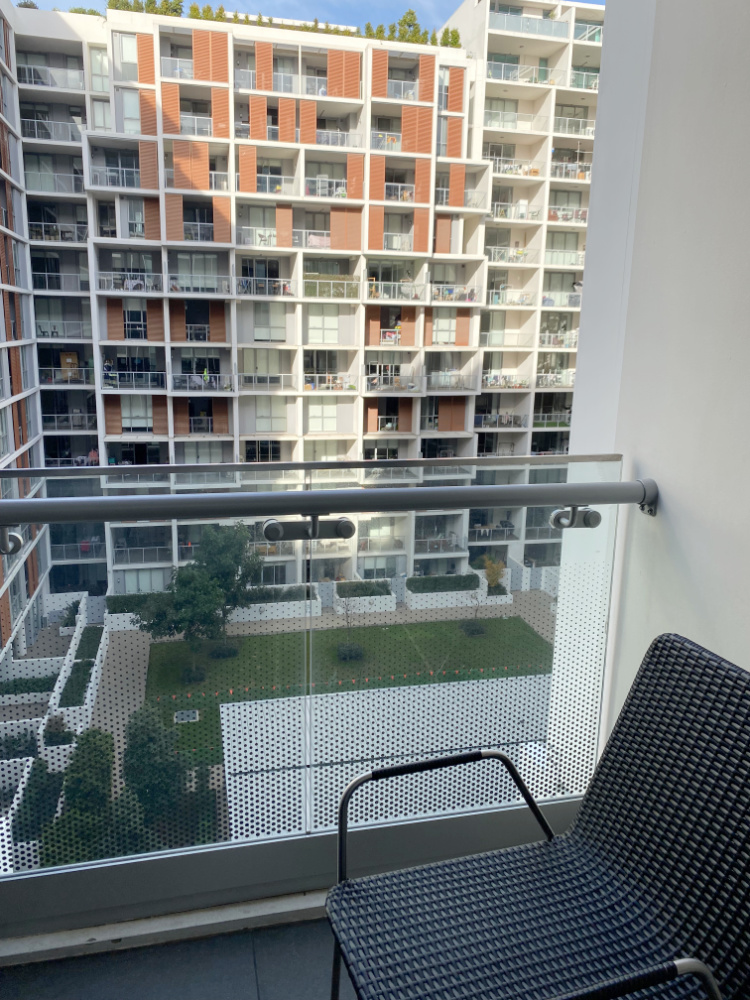 What was the food like?
Roxane: In Singapore it was great as I ordered what I wanted. In Australia it was hit and miss although I do think that The Sheraton Grand where I stayed in Sydney was one of the better food hotels.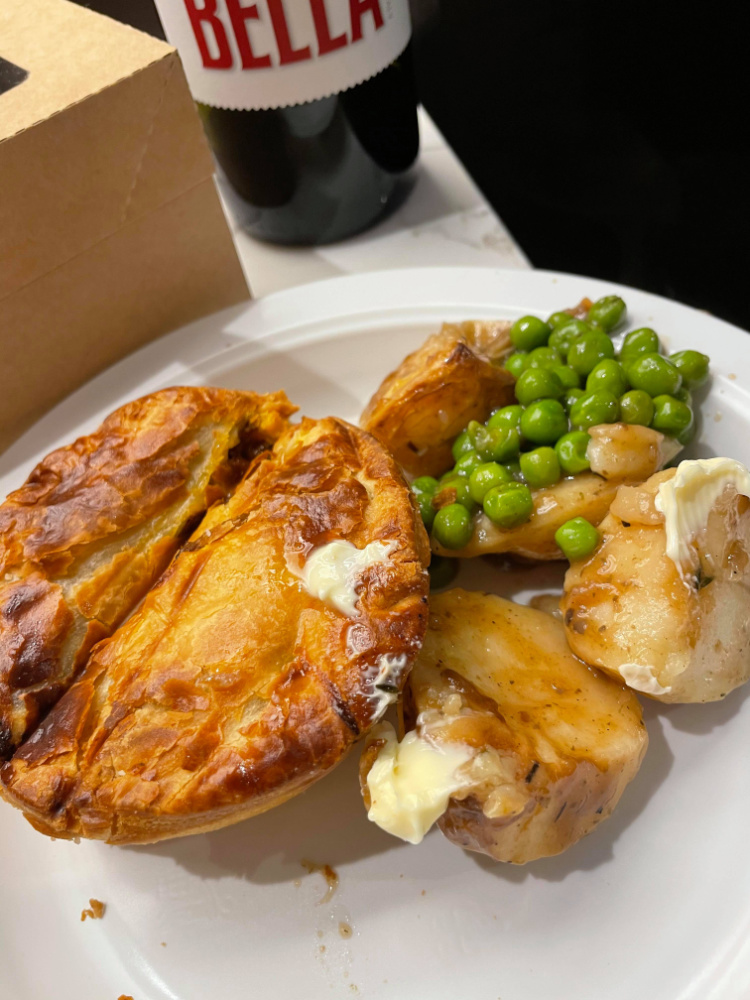 Sam: Breakfast and lunch were highly processed and pre-packaged foods, dinner can only be described as bad airplane food. I opted out of all meals and prepared my own.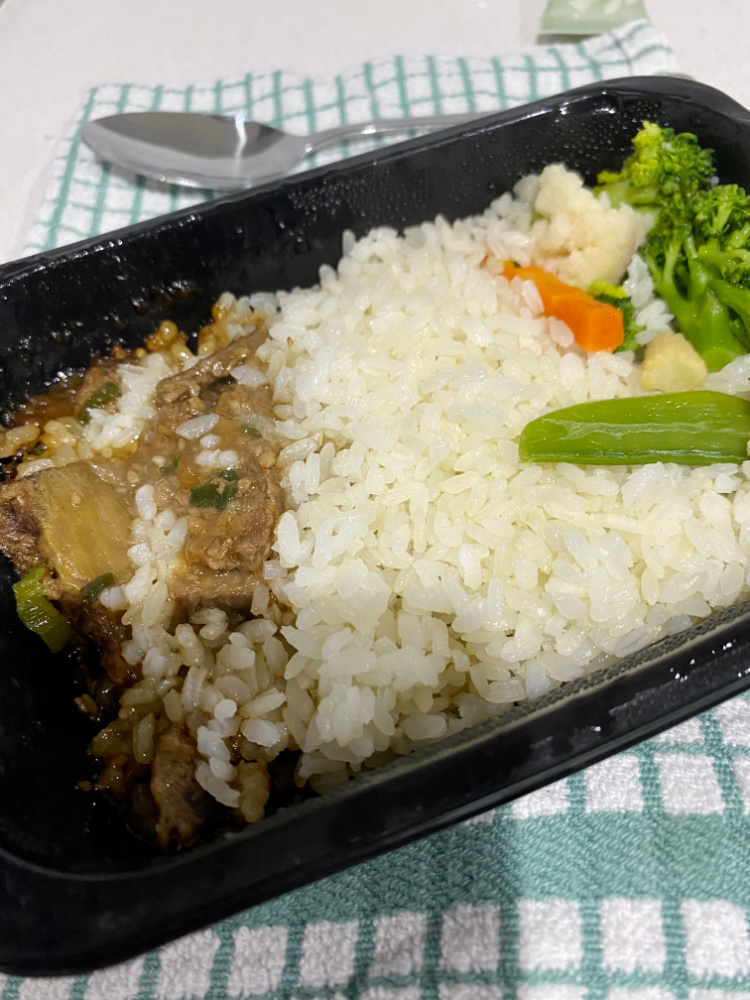 Could you receive deliveries/care packages?
Roxane: Yes for both hotels although there were no limits in Singapore or restricted items. In Sydney, wine was limited to 1 bottle per day.
Sam: Yes, I was lucky enough to receive a number of surprise treats from friends with everything from flowers to doughnuts! I was also able to receive care packages from home including a number of quarantine essentials like groceries, jigsaw puzzles and workout equipment.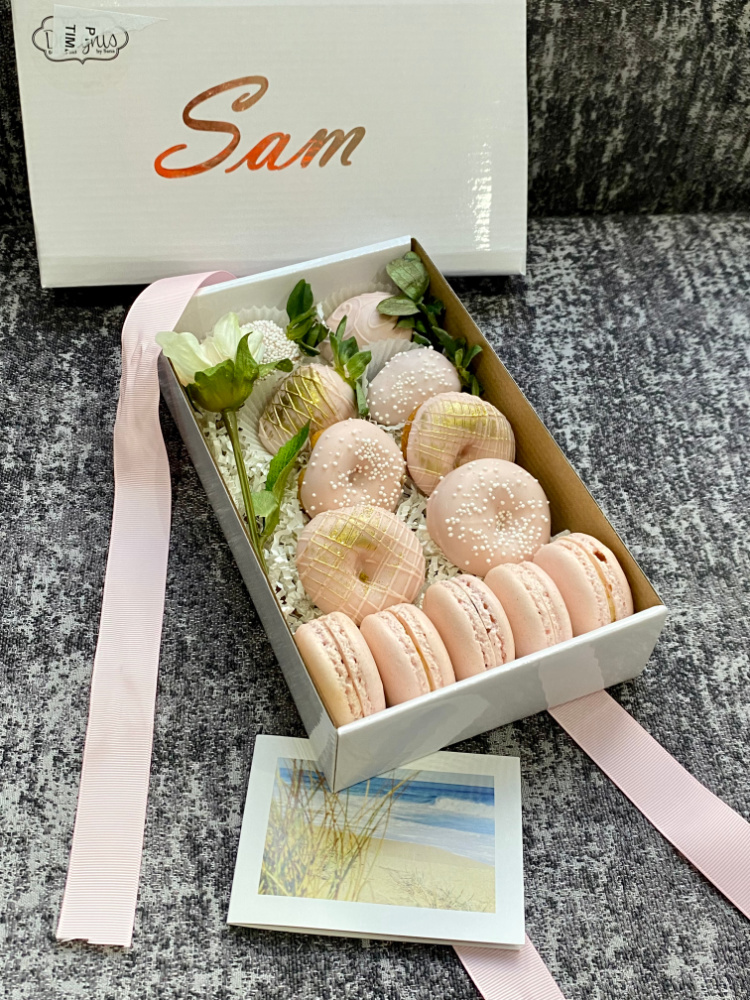 Deliveries and care packages were closely monitored. We were allowed 1 bottle of wine or 1 x 6 pack of beer a day. Anything more than that was held at reception and could be delivered upon request as part of the daily alcohol allocation.
Could you request anything?
Roxane: Yes, for both hotels the staff were extremely helpful and were happy to cater to most things with the exception of anything they felt would cause harm like candles, etc.
Sam: To be honest, I didn't ask for anything as David brought me everything I needed but I found out just before I left that the hotel loaned out slow cookers! I would have loved that!
Could you prepare your own food?
Roxane: In Singapore I chose to do that although I would order in my food. I only had a small bar fridge and no cooking facilities. In Australia I had a toastie maker that was given to me in a care package from family and I made do with what I had. No kitchen facilities though in either hotel.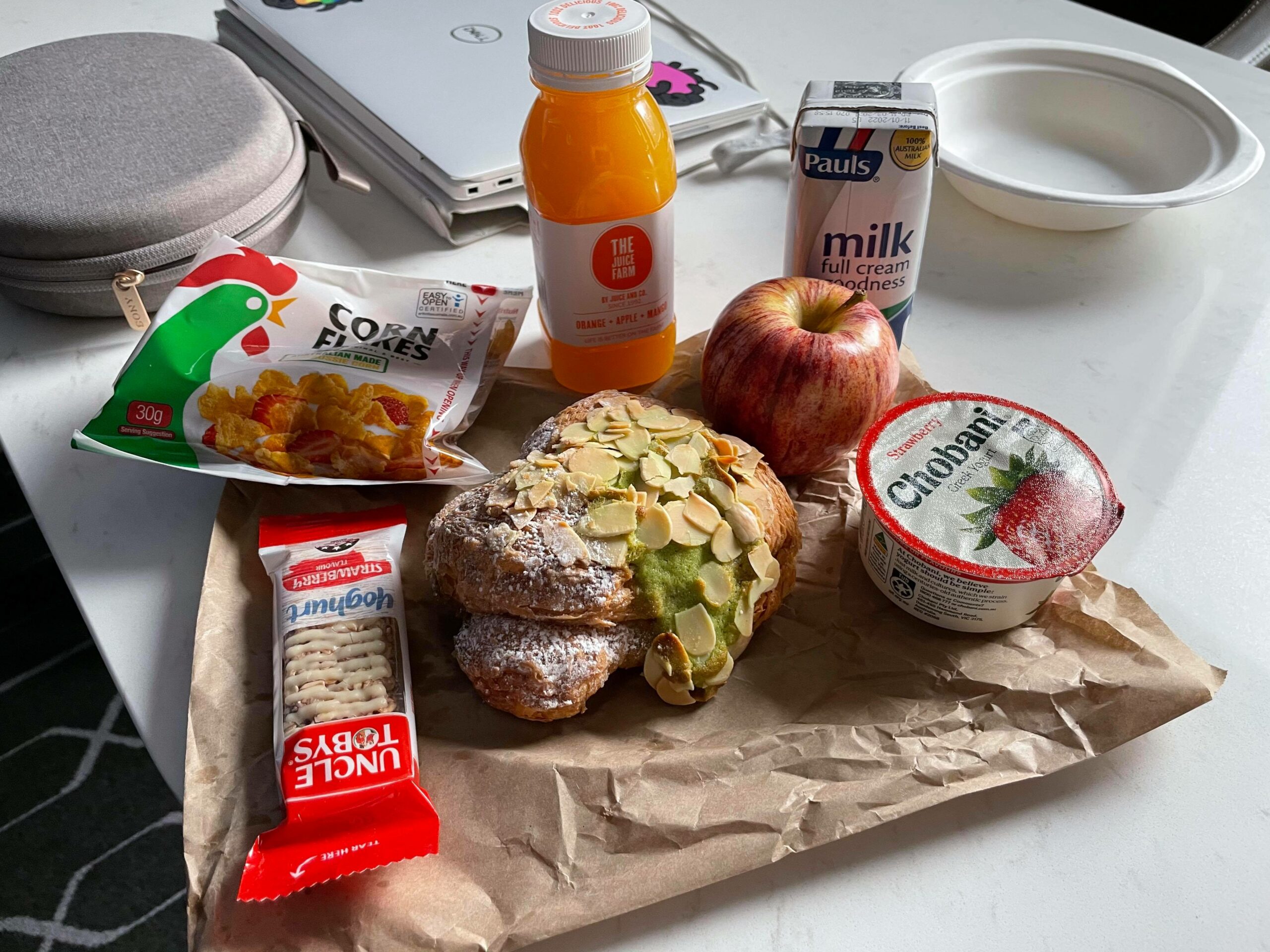 Sam: I was super lucky to have a well stocked kitchenette. Even though the stove was disconnected, I had a microwave, a full size fridge freezer and even a dishwasher. I became a whizz at microwave cooking – these Microwave Stuffed Pesto Peppers and this Shakshuka were two of my favourite dishes.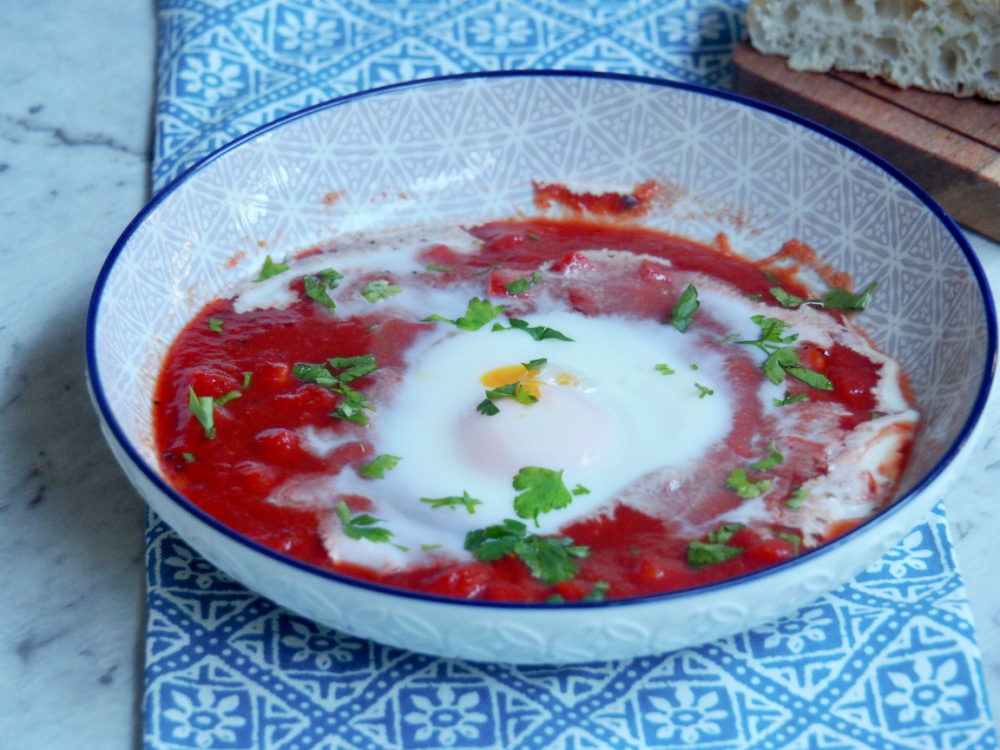 Did you have to pay up front?
Roxane: Australia, no. Singapore yes.
Sam: No, in fact I left HQ 2 months ago and am still waiting for the invoice!
How many covid tests did you have to take in quarantine?
Roxane: Australia, Day 2, Day 7, Day 12 and then a Day 16. Singapore, 1 test on arrival at the airport and another test on Day 6 or 7.
Sam: Day 1 at the airport, then Day 7, Day 12 and then Day 16 (2 days after release.)
Did you have a routine – how did you fill the day?
Roxane: I did! My mornings consisted of watching the sunrise, quick phone check, a coffee in bed, then straight up, shower, dress in fresh clothes, make my bed, throw out rubbish, tidy my space, exercise, shower, then computer time (admin) and planning quiz nights and other activities for other people in quarantine.
I'd spend time with friends and family on the phone and then a couple of hours of Netflix at night.
I refrained from spending time in bed during the day, I tried to limit my screen time, including Netflix, by reading a book or colouring in.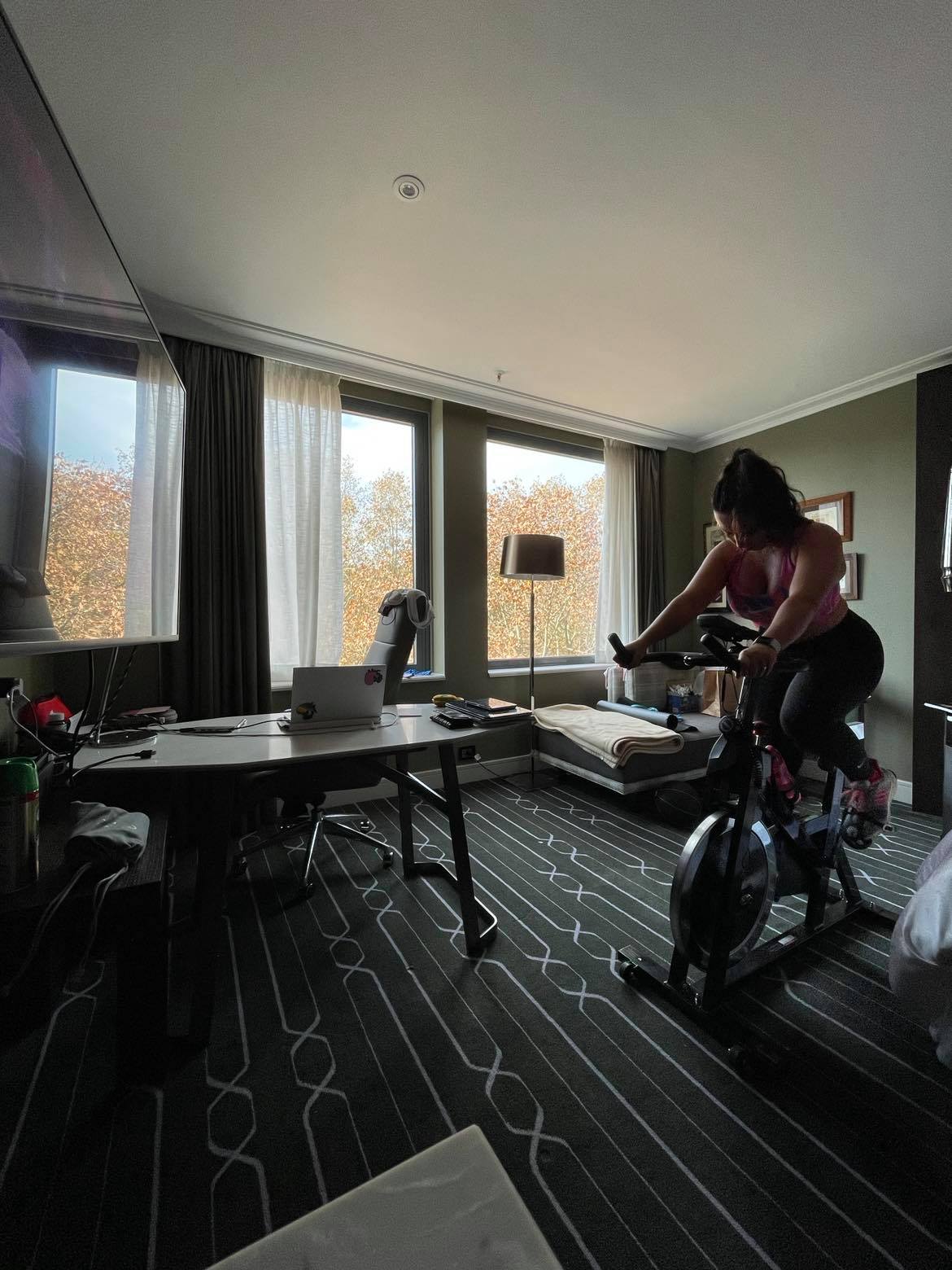 Sam: Morning always started with coffee and breakfast and then I'd check the socials, speak to David and then get showered and dressed. I'd tidy up the apartment, make the bed and potter until the nurses came for the daily vitals check usually between 9.30-10.30am. Then I'd exercise until lunchtime.
After lunch, I'd catch up with friends on the phone, blog, do a puzzle or some colouring in and then catch up with the other QuaranTeamers in Virtual Happy Hour.
At night, I'd have dinner, catch up with friends by phone or on video calls and consciously tried to avoid watching TV.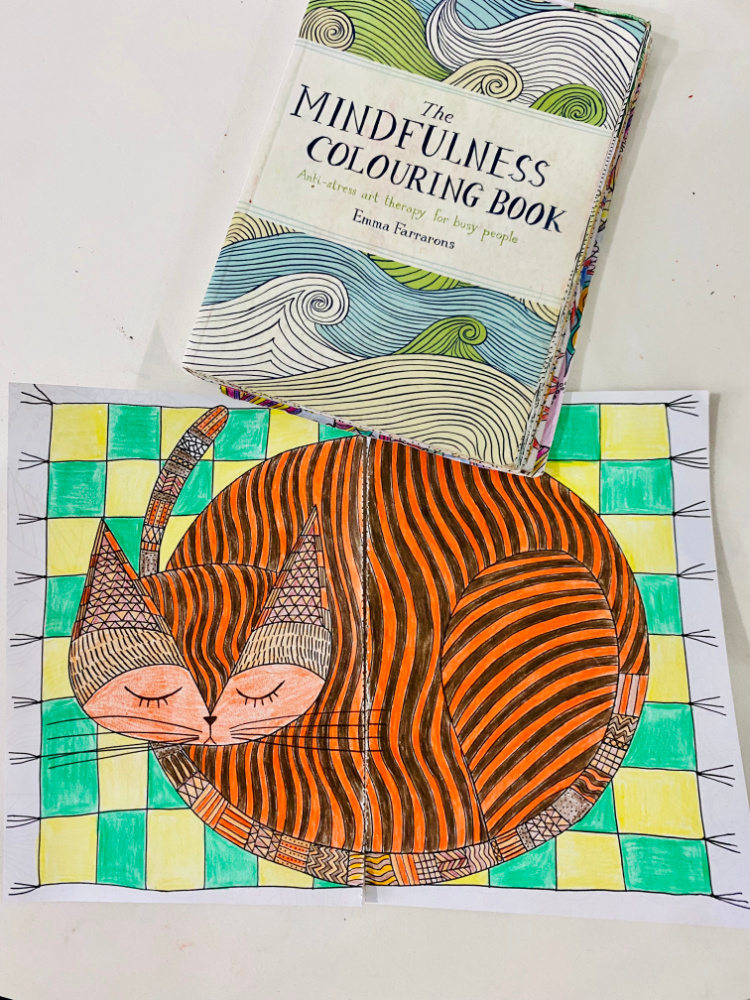 How did you discover the Virtual Happy Hour?
Roxane: Before I left Singapore I had plans to create a social outlet for others in hotel quarantine, as I am a person who is energised and uplifted by interacting with others and maintaining social connectivity.
I imagined that were would be many others out there like me, and perhaps some less socially inclined people in 'real life' that may appreciate having an outlet to interact as little or as much as they like with others while in isolation.
When I finally arrived into quarantine I discovered that there was a zoom session every night being run by another person in hotel quarantine already. I decided to join to see what it was all about. The person who was running the zoom calls was soon to depart from hotel quarantine, and when asked about what would become of the current calls, we realised that they would not continue unless we, the hotel quarantine community wanted them to.
I took over the nightly calls and we partnered to create a Virtual Happy Hour community. This is when we created the Virtual Quarantine Happy Hour Australia Facebook group and page, which serves as a landing page for all things Virtual Happy Hour related. Quiz nights, resource links, uplifting messaging, quarantine updates etc. It is also a safe and supportive space for people preparing to go into HQ or currently serving, to ask questions, share thoughts & feelings, provide advice or encouragement to others, and to take the 'load off' a little from the typical dialogue in some of the larger quarantine facebook pages that focus on challenges outside of mental health & well-being and inclusivity.
The community has continued to grow and the feedback received from our members regarding the positive impact Happy Hour has had on their quarantine experience is one of the biggest validations for us that we're doing a great thing!
Sam: I'd seen posts about the Happy Hour in a number of Quarantine Facebook groups. I first joined because I was so quarantine curious and loved finding out where other QuaranTeamers were staying and how and why they came to be there. No one really understands what hotel quarantine is like like a fellow QuaranTeamer so it was a really positive experience. It allowed me the opportunity to cross paths with some really awesome people (like Roxane!) and it really was a highlight of my quarantine experience.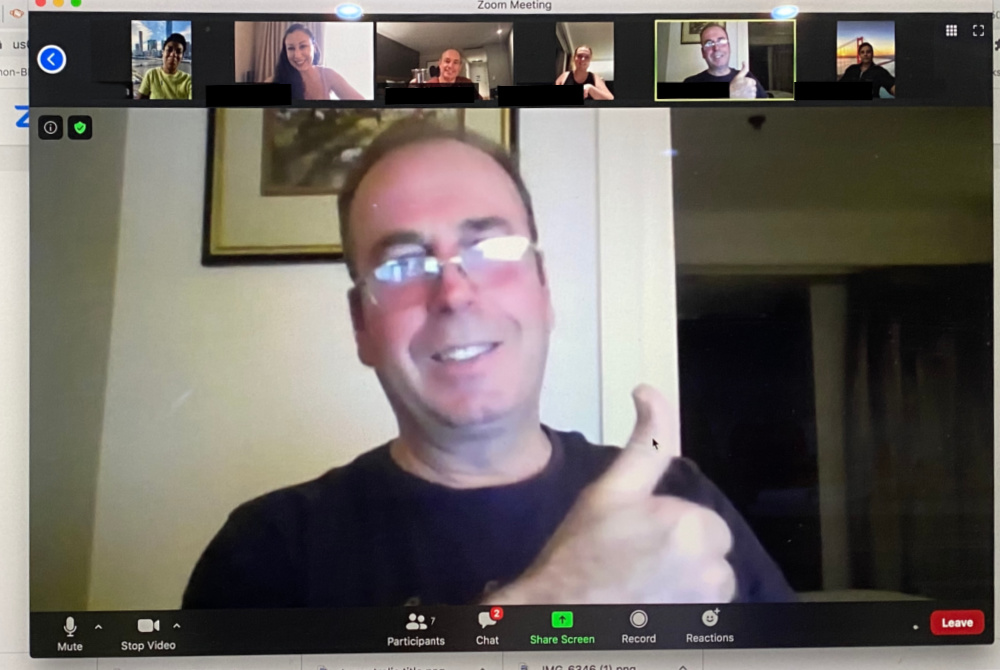 What advice would you give to someone headed to hotel quarantine?
Roxane: Mindset is everything. In an environment where you have little control over a lot of what happens, it is extremely important to focus on controlling the things that you can.
80% of the 'heavy lifting' when preparing for HQ happens before you get there, and it is ALL about the mindset that you choose to adopt. If you can overcome this first challenge then the rest of the physical preparation and administration is straight forward.
There are thousands of Australian citizens, PRs and their families who have gone through the hotel quarantine process and they are all willing and able to help those navigating this for the first time. You're not alone. 'We are in this together'. 'Everything is temporary – INCLUDING HOTEL QUARANTINE!'. 'Prepare for the worst and hope for the best.'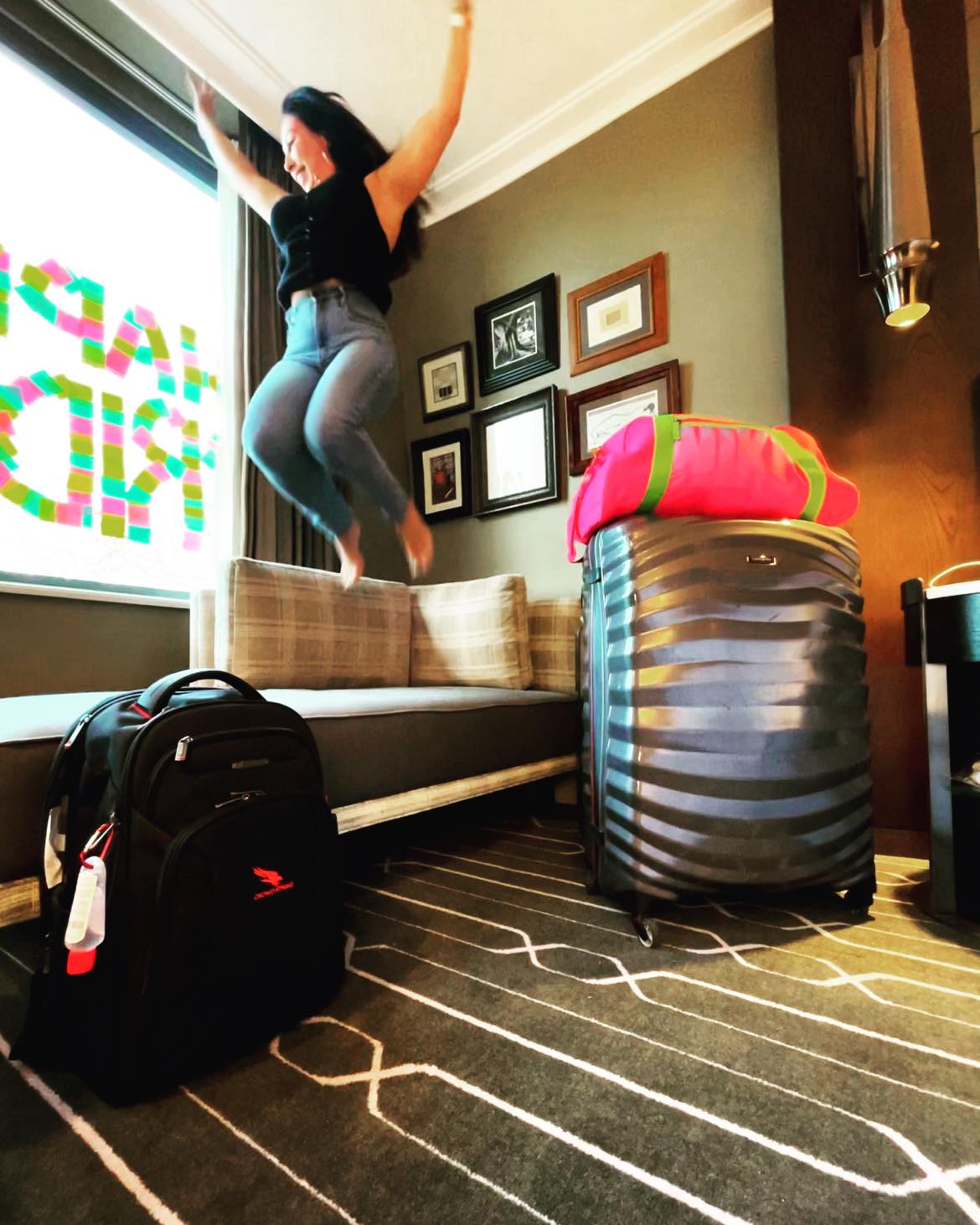 Sam: As Roxanne says, the difference between surviving hotel quarantine and thriving in hotel quarantine is a positive mindset. There are a lot of things you can't control in Hotel Quarantine but your attitude is not one of them.
Aside from a kickass attitude, other things you can do to show Hotel Quarantine who's boss are keep the space clean and tidy, stick to some sort of routine, exercise daily and spend your time well – have you seen these 13 ways to keep busy in quarantine? Perhaps most importantly remember that Hotel Quarantine is finite, not forever!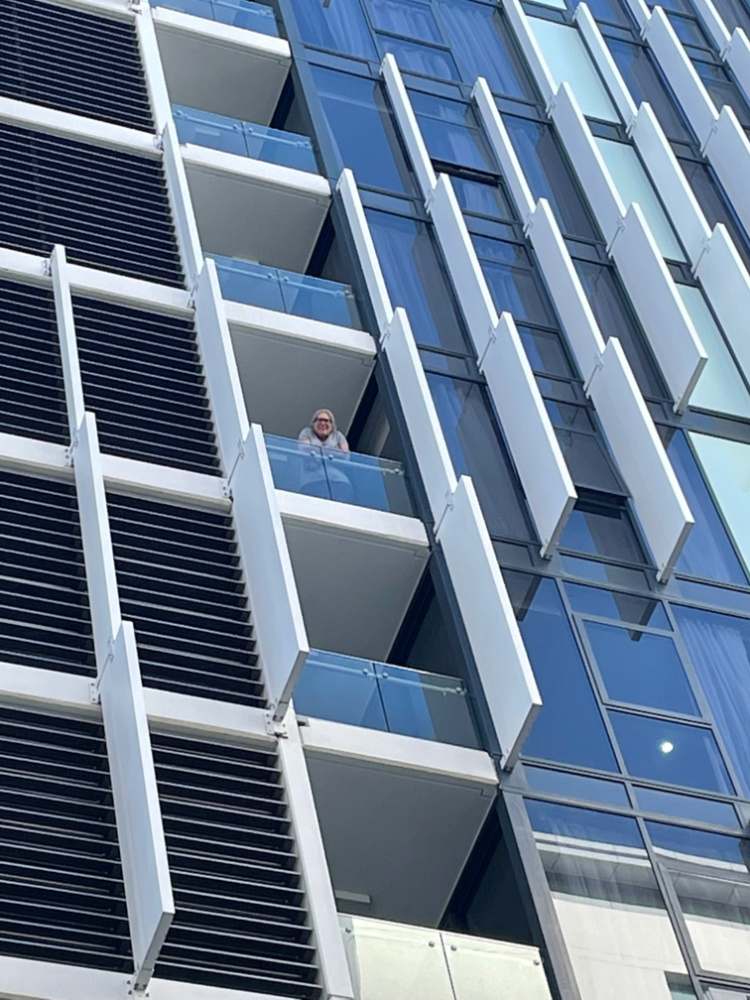 Have we covered all the bases? If you have any unanswered questions about hotel quarantine, let me know in the comments!
Linking up with Denyse for Life This Week