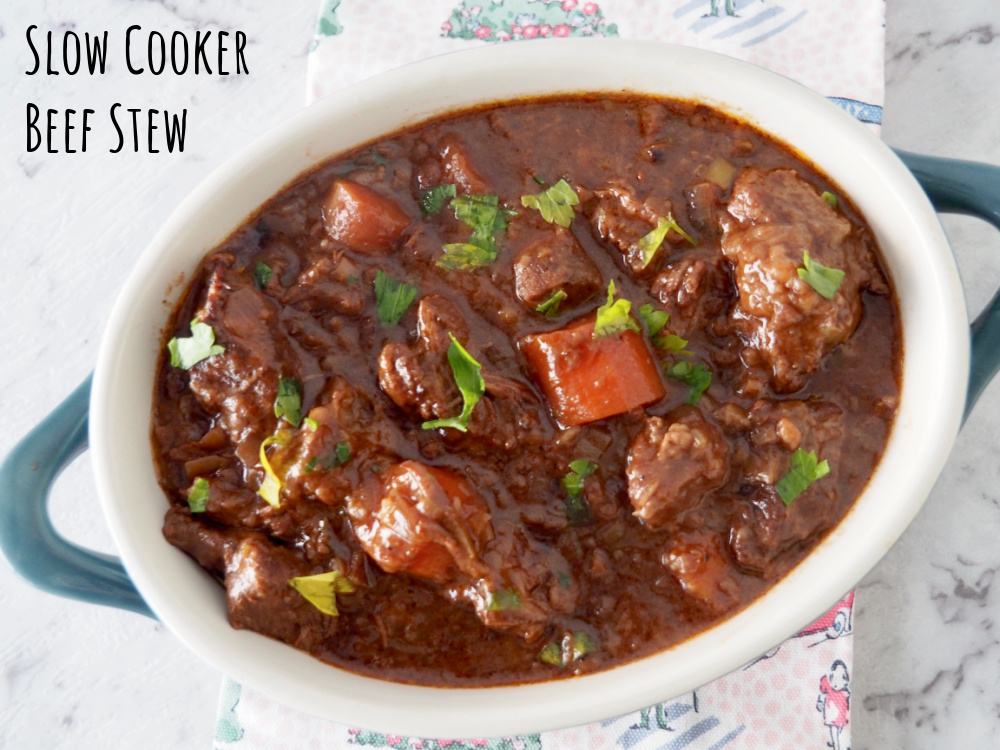 This easy slow cooked beef stew is sure to be a family favourite!
I say that with some authority because it's definitely a favourite at our house although we do have a penchant for slow cooked beef dishes.
If you don't believe me, check out my recipes for Slow Cooker Beef in Stout, Slow Cooker Red Wine, Beef and Mushroom Casserole and Slow Cooker Beef Goulash.
This time though I wanted to make something that was simple, hearty and booze free (just for a change.) I'm also on a mission to use up everything in my fridge and pantry so this recipe ticks all the boxes as I had everything except the meat.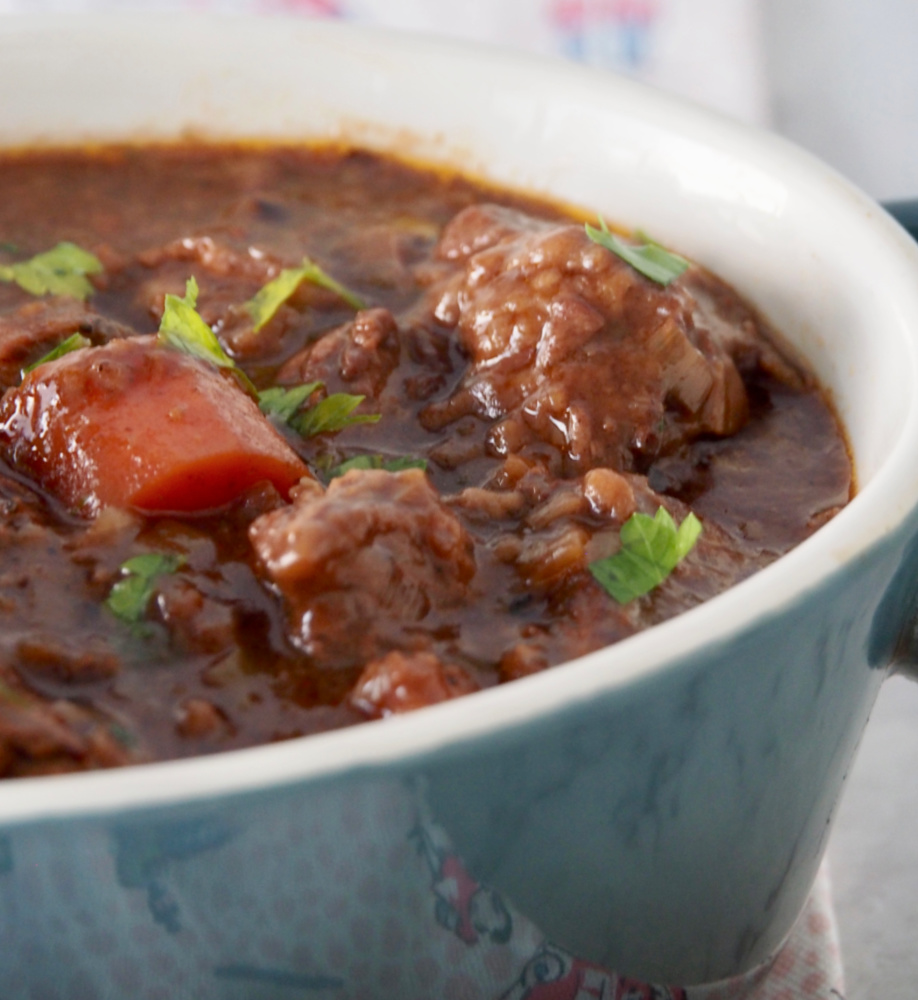 I must confess, we rarely eat red meat because a) it's so expensive and b) I'm terrified of stuffing it up. That said, I'm a big fan of chuck steak because it is bang on budget and it's so melt in the mouth delicious, no one would ever guess it's such a cheap cut of meat. It's also very forgiving and when you slow cook it like this, it's impossible to ruin!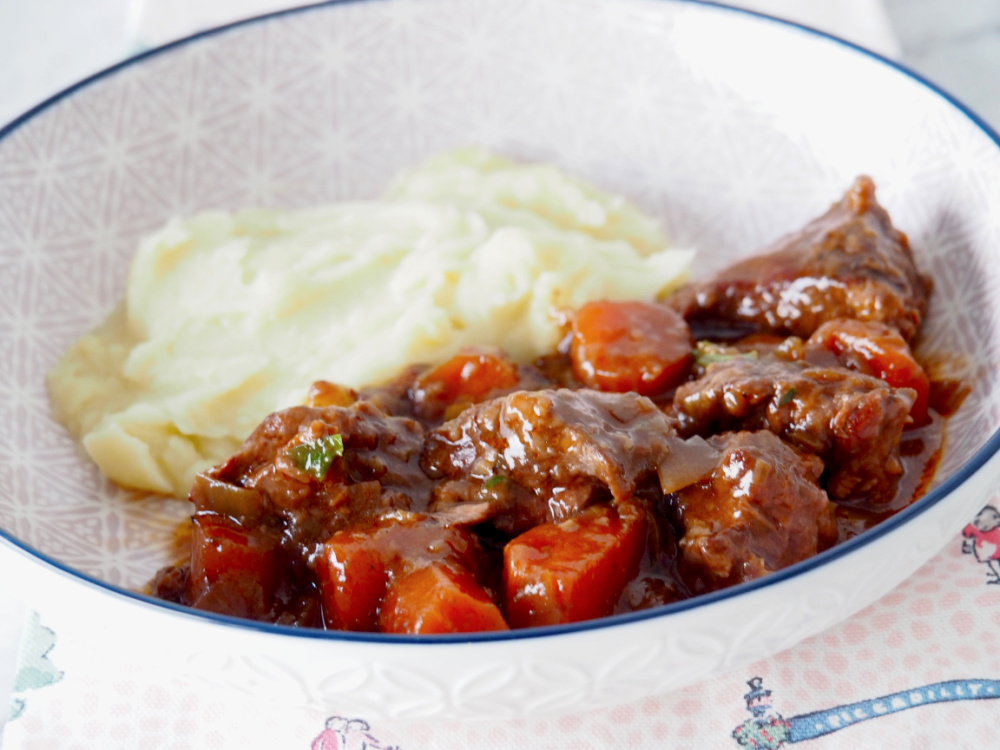 Time is really running away from us now and the countdown is on to our departure for the UK so we have been doing lots of entertaining. I made this slow cooker stew for my hairdresser Heather for our last supper – I've cooked lots of hearty dishes for her over the years but I think we all voted this as one of our favourites.
Best of all, this stew is freezer friendly so if you're not feeding a crowd, you can enjoy some for now and some for later!
This winter warmer is just perfect for this nippy weather we've been having. Hooray for slow cooker season!
Have you got a slow cooker? Do you like cooking red meat?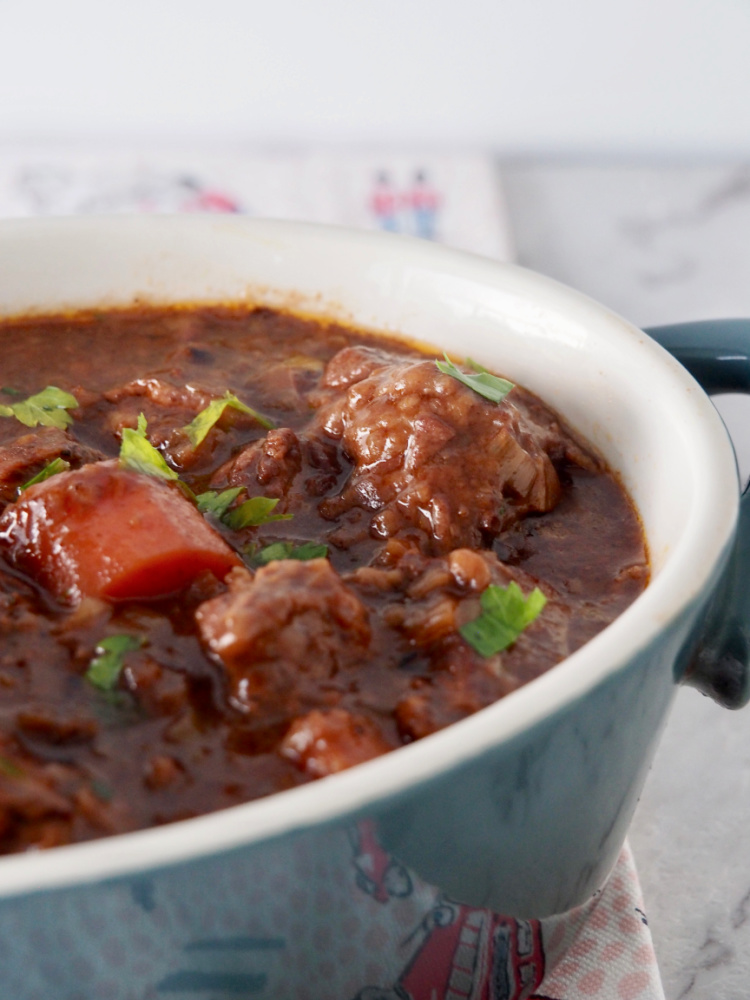 Serves 4-6
Ingredients
2 tablespoons oil
1 onion, chopped
2 cloves garlic, crushed
1 leek, sliced
4 carrots, halved and cut into chunks
2 bay leaves
2 tablespoons tomato paste
2 tablespoons worcestershire sauce
2 beef stock cubes
1kg chuck steak, cut into chunks
1/4 cup plain flour
2 teaspoons cornflour
2 tablespoons fresh parsley, finely chopped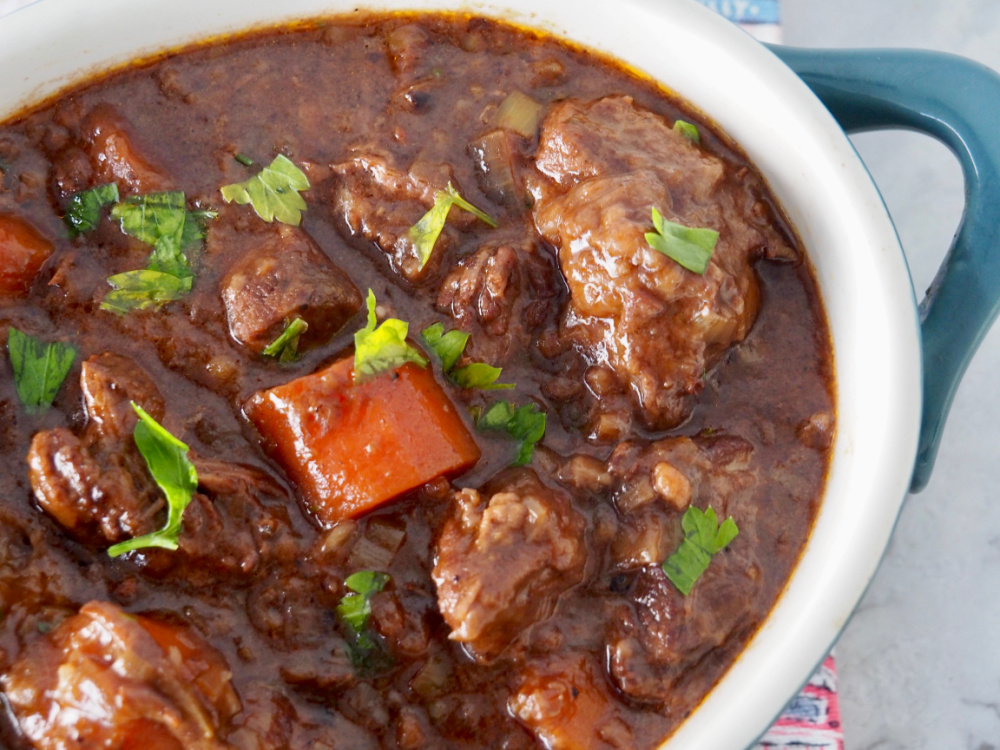 How to
Fry the onion, garlic and leeks in 1 tablespoon of oil until softened. This should take about 5 minutes.
Add the carrots and bay leaves and fry for another 2 minutes.
Stir in the tomato paste, worcestershire sauce and 600ml boiling water. Crumble over the stock cubes and season well with pepper. Stir and tip everything into the slow cooker.
Place the flour in a large bowl and season with salt and pepper. Toss the beef chunks in the flour and shake off any excess flour.
Heat the other tablespoon of oil in the same pan and cook the beef in batches until browned all over, adding each batch to the slow cooker.
Cook on LOW for 8-10 hours.
If you want to thicken the gravy, mix the cornflour with a splash of cold water to make a paste and then add 2 tablespoons of the liquid from the slow cooker. Tip the mixture back into the slow cooker, stir and cook for another 30 minutes on HIGH. Stir through the parsley and serve with creamy mash.