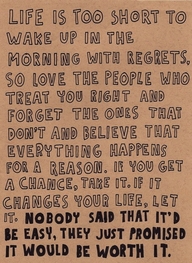 Hooray for Sunday Runday. The sun is shining and my back is better, so off I go to have me some run, fun and sun. I'm a tad slow but  I remind myself that "no matter how slow I go, I'm still lapping everyone on the couch!" I have a couple of near misses with some dead rats and one moving car but I plod home unscathed. I'm happy to clock up another 8 kilometres! Go Sam!
I can't wait to get going with my green fingers and expand my herb garden of happiness with Adam and Leda's gorgeous gifts! I lure David out of the house under the pretence of grabbing a morning coffee, but really, I just want to get some soil for my Balcony of Eden! Things are going green guns out there. It's herby and  I'm happy!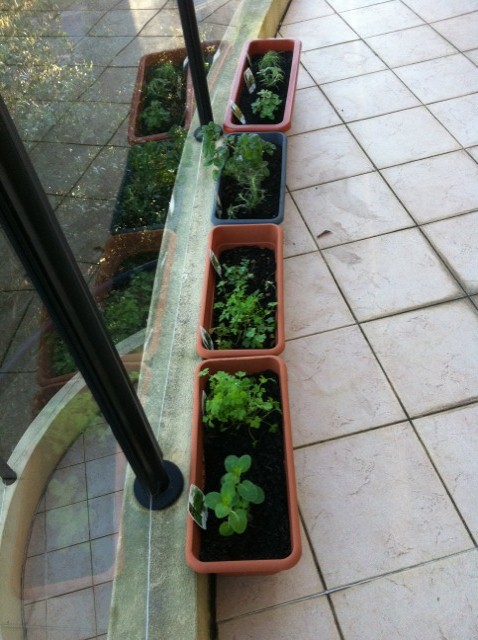 There's some down time and a bit of a Masterchef Marathon before I get busy in the kitchen, we're feasting with friends again tonight. Nick is on his way over for a festive feed. David feels like it's Groundhog Day when he comes face to face with another bowl ofSandra's Champion Chicken Soup,  but then we enjoy some Moroccan style morsels with my Fast Fish Tagine with Cumin Couscous and some of my supercharged Oven Roasted Cauliflower and Chickpea and Tomato Salad with Dukkah Dressing on the side. It's totally yum and we're totally stuffed. Dinner is as full of flavour, as our bellies are bulging! However, we still find some space for my Slow Cooker Apple Flapjack Crumble with some vanilla custard whipped up in my beloved thermie on the side.
After that, we're only good for some port and Chocolate Pecan Slice on the sofa! It's been a fun and food filled night. Tonight we feast, tomorrow we diet! After all, "nothing tastes as good, as being fit feels!" (Lorna Jane)