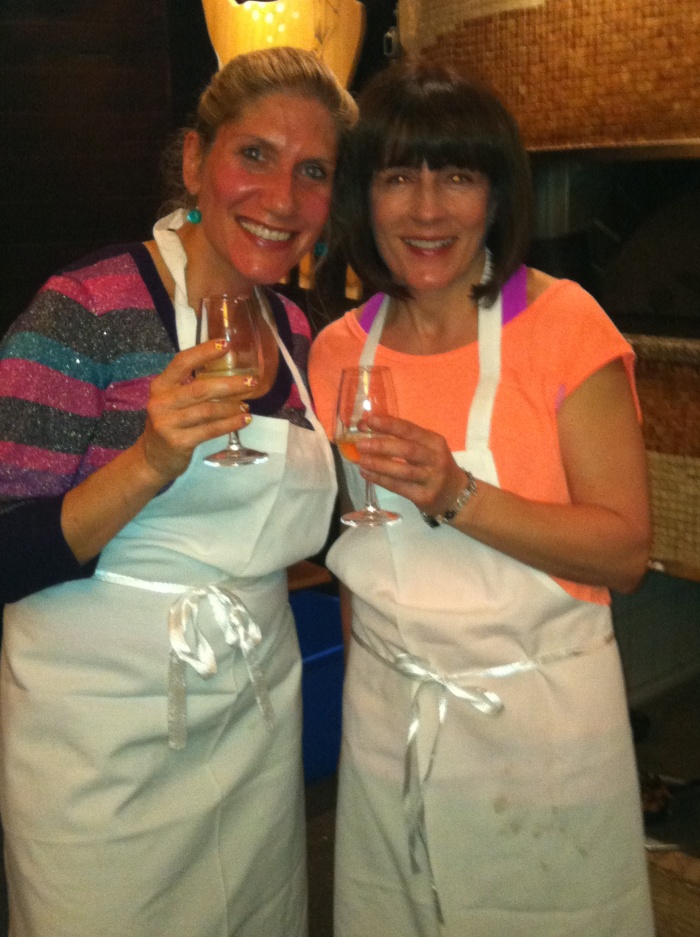 Tonight Tracey and I enjoy a cooking class full of sweet treats at Mumu Grill.  This highly acclaimed restaurant has always been on my wish list of restaurants to visit, but despite it having a mouth-wateringly good reputation and being located on our doorstep, we've never got around to going.
It would be churlish to be disappointed that I won't get to taste test the menu tonight, because I'm going to prepare and devour, not one, not two, not three, but four delicious desserts! This is the ultimate sugar fix!
The class is really relaxed and brilliantly organised. The restaurant has a private dining room which tonight is doubling up as our cooking classroom and we're all set and ready to go. Vicky is our head Chef and she demonstrates four delicious dishes which we copy and cook, and of course, eat!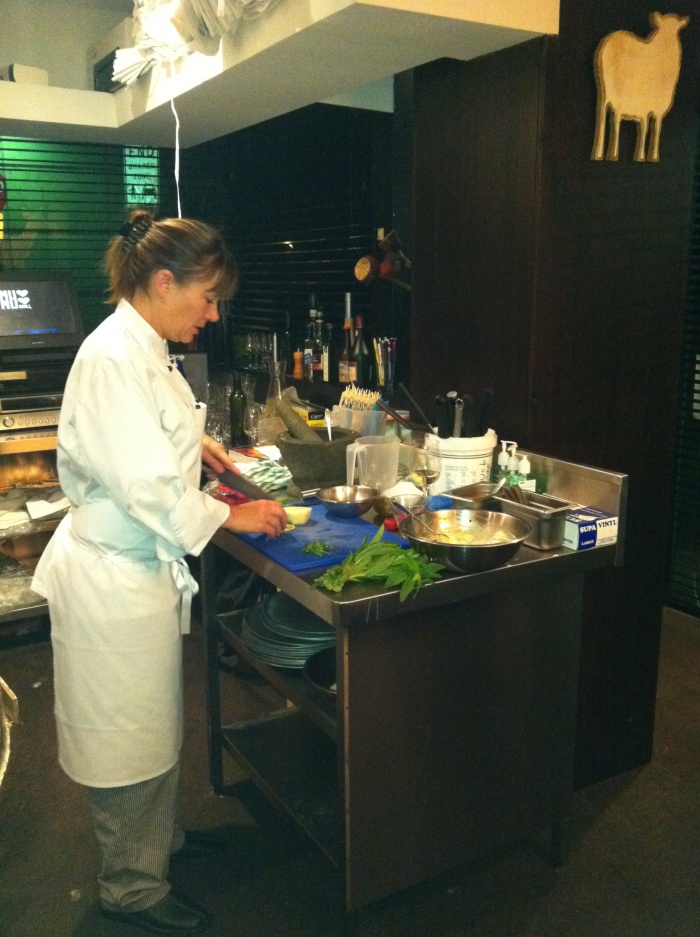 Job number one is to prepare the Baked Rhubarb for our Rhubarb Mess. 
We get busy with the Bread Pudding while the rhubarb is baking to perfection in the oven. I am a big fan of bread pudding in all it's forms, and this one is a modern twist on Nana's classic. I think Nana would approve, and even David will devour this, as the dried fruit makes way for Belgian Chocolate. It's as easy as pie, or should, I say as pudding!
We pop the Bread Pudding  into the oven and then set about preparing the Passionfruit Cheesecake. This cheesecake is a champ, no gelatine and no baking necessary! After we  prepare the cheesecake "filling" and the biscuit base, it's time for the Bread Pudding  to come out of the oven and it's absolutely delicious. If I could eat the whole pudding, I would, but self restraint is the name of the game tonight, as there are another three desserts to fit in!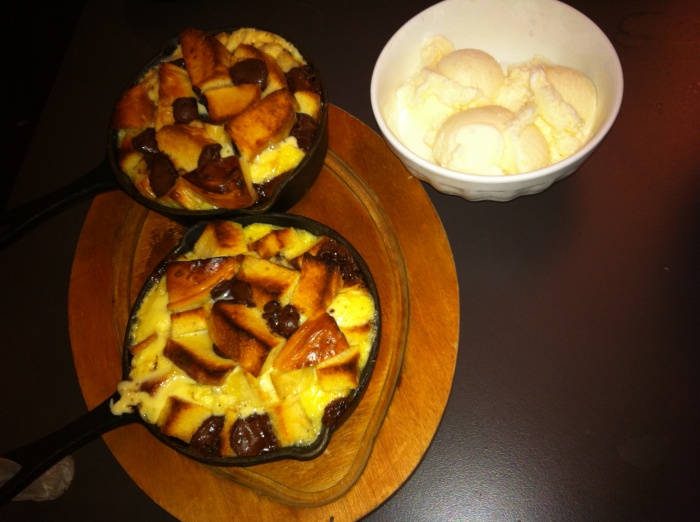 We assemble the Passionfruit Cheesecake and top it with some Pineapple Salsa. It looks marvellous in it's Martini glass, and it tastes as good as it looks! Fresh, fast and fabulous! This is going to be my new favourite dinner party dessert!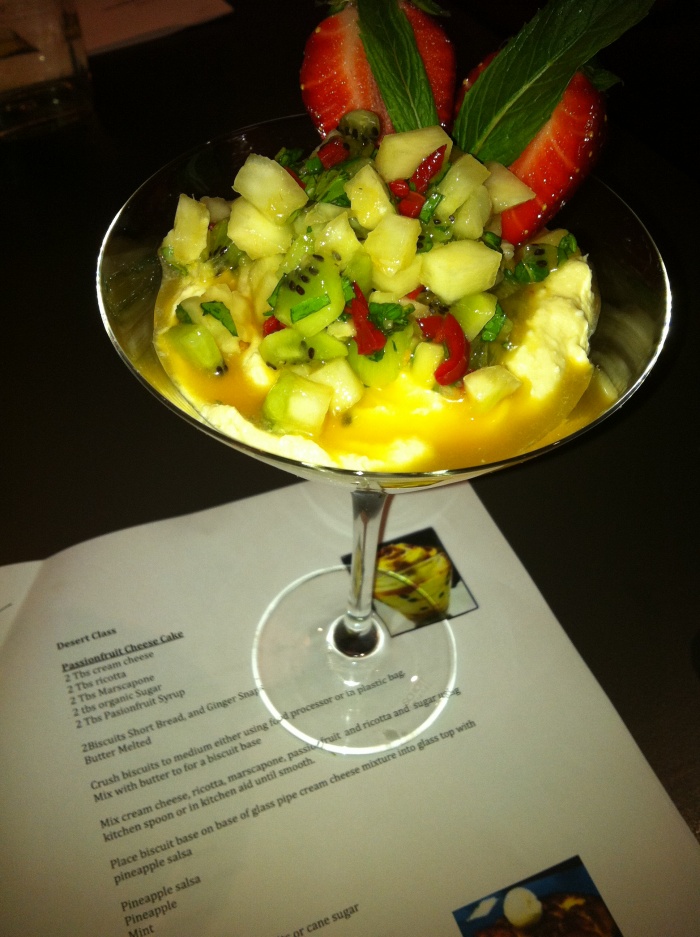 I'm pretty excited about making the Clafoutis. I've pored over many a clafoutis recipe and have been hanging out for Summer, to make one of these delicious desserts with some Summer stone fruits! Vicky is one step ahead and tonight, we try our luck with a Pistachio and Date Clafoutis. It is so simple to make,  so versatile, and can be easily tweaked to your taste. I think it is awesome served with ice cream, but Vicky suggests experimenting with sorbet, caramel sauce or orange blossom flavours. Yum!
While the Clafoutis  is making magic in the oven, we assemble our Rhubarb Mess. Once we whip the cream and crush the meringue, we  can assemble it in minutes! It's too easy. I've never been a big fan of rhubarb, but this dessert is irresistable!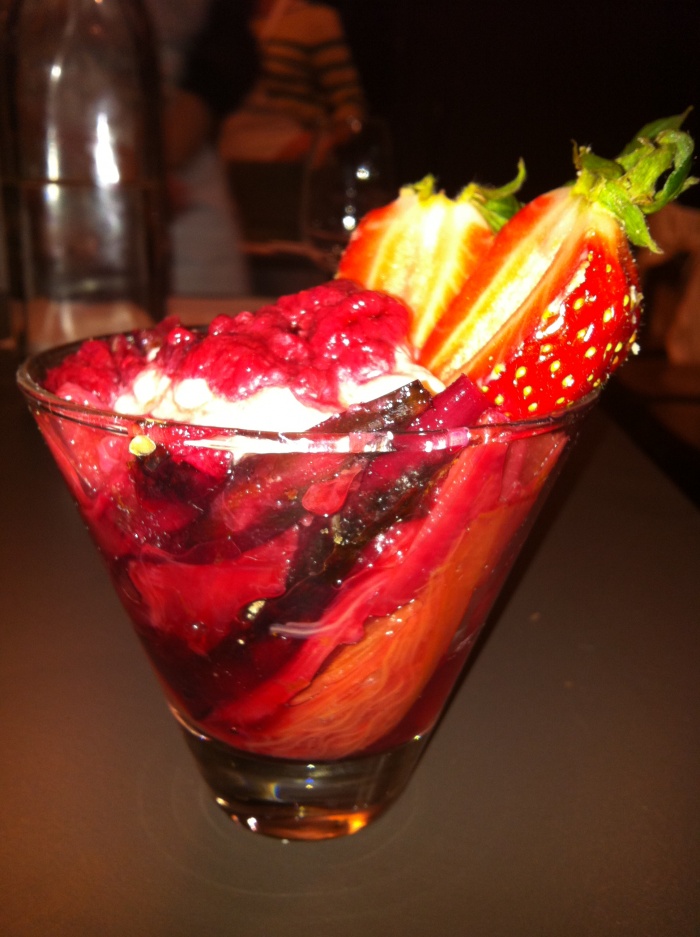 I am dangerously close to a sugar overdose but I save some space for the Clafoutis. It is worth waiting for.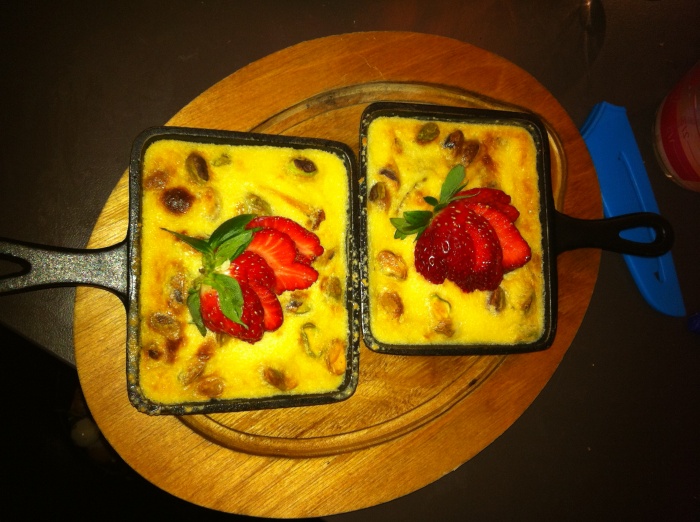 My classmates and I are all getting a bit of a sugar rush, if we get any higher, poor Vicky will have to scrape us off the ceiling! We quit while we are ahead and make our way home, each with a giant doggy bag!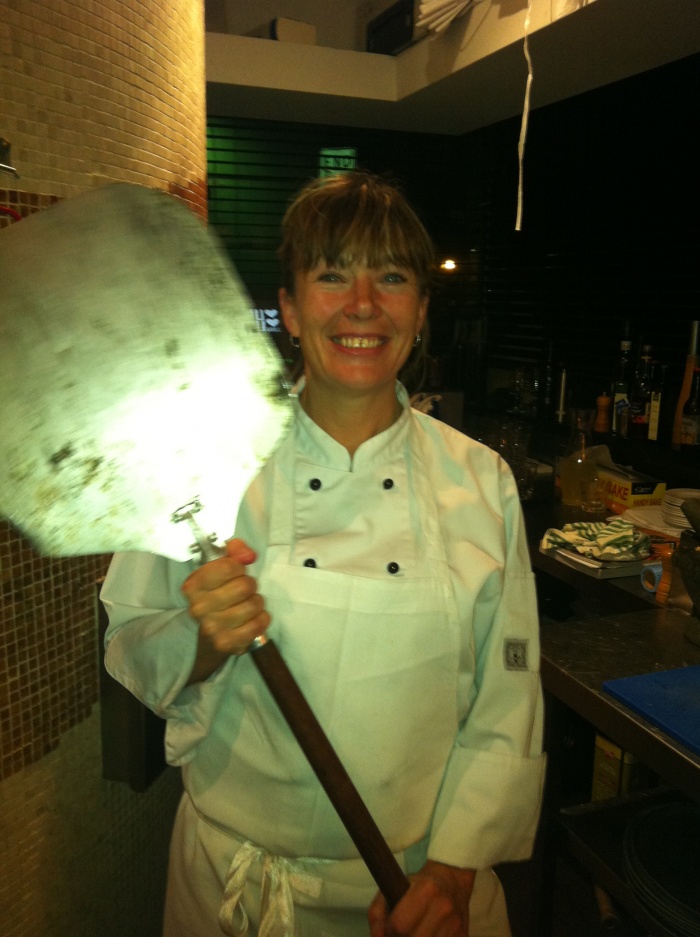 It's been an excellent evening – happy, hands on  and four fabulous recipes resulting in four delicious desserts. I can't wait to try them out at home! Restaurant quality food from my cosy kitchen!