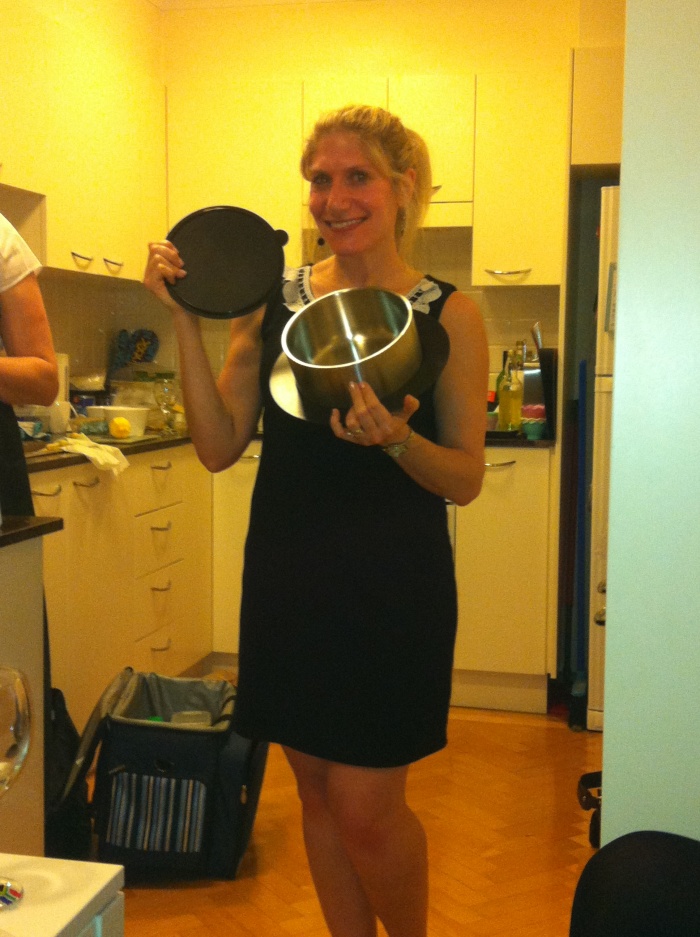 Another landmark event – it's one year today since I tried out as a  human pin cushion and had my fine needle biopsy. However one year on, I am cooking with love, blogging with gusto, running with attitude and am in the grip of a Thermomix frenzy!
Tonight I'm hosting another Thermomix demonstration and this time it's all about the Varoma and the power of steam! I have only just started getting steamy with my machine, having only used it to cook rice and then of course, to produce Tuesday's delicious dinner of Hainanese Chicken Rice. So tonight is going to be quite an eye opener!
Yvonne assures me that there is going to be more than enough food to feed the masses but I make some White Bean Dip, some Thermomix Hummus  and my ultimate healthy party snack, Cheesy Quinoa Bites  just to be on the safe side.
Tonight, I'm joined by Jane, Sue, Paula, Eve, Tracey and Alice so there's quite a crowd in the kitchen. We are so going to cook up a storm! Yvonne and I make quite a team in the kitchen if I say so myself, and we rattle through the recipes at breakneck speed!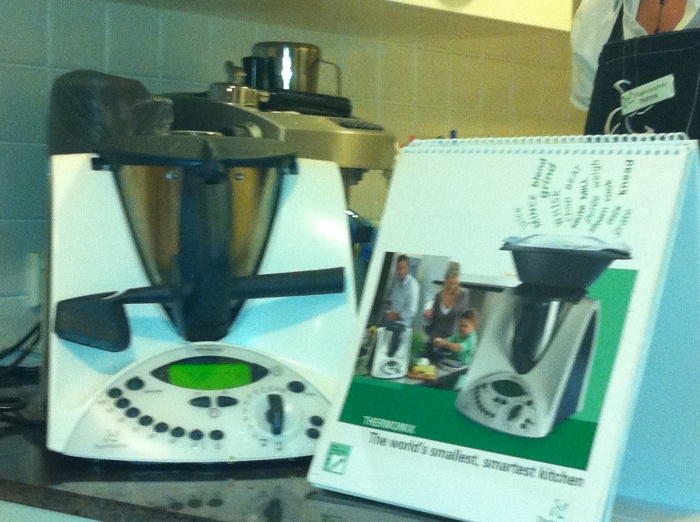 First off, there's my all time favourite Thermie dessert; the Fruity Dream. No one can resist a second helping of what I can only describe as a fruity Mr Whippy. You will have to take my word for it, as it's name suggests, it's just dreamy!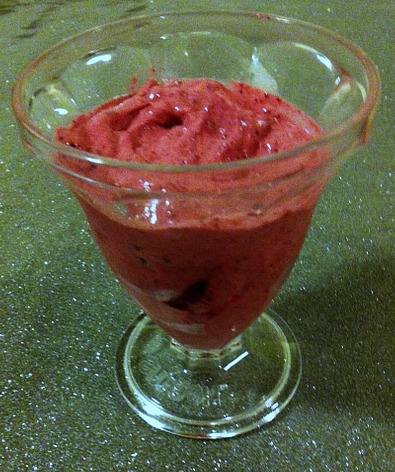 Then Yvonne magics up some dough for our Pizza Bianca  before grinding some chickpeas and getting going with the Chickpea Soup. The soup is absolutely scrumptious and, like all Thermomix soups, it has that super smooth consistency. It's a real hit.
After rising nicely in the warm heat of a just-used microwave for about 30 minutes, the pizza dough is stretched into shape, topped with some crushed garlic, and some rosemary from my herb garden, and is popped into the oven to do it's thing!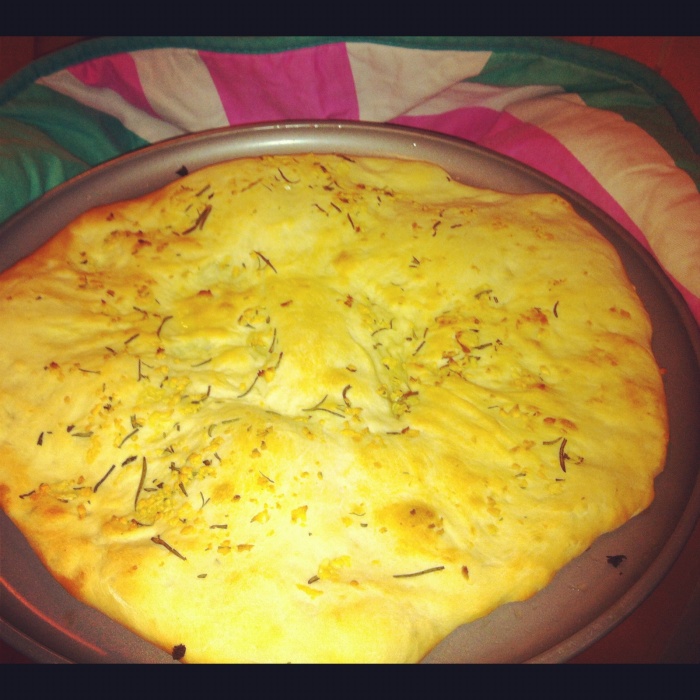 Yvonne is unstoppable tonight and while the dough is baking,  she magics up some Sundried Tomato Dip. It's tangy and terribly tasty. We would demolish it all if we could, but we can't,  because Yvonne holds some back for the Chicken and Couscous Salad. 
The chicken and couscous steam away while we enjoy the perfect pizza bread. After, we toss the perfectly steamed couscous and chicken with some baby spinach, cherry tomatoes, olives and the left over Sundried Tomato Dip and there you have it, heaven in a salad bowl. So fresh and so flavoursome. It's Mediterranean and very more-ish.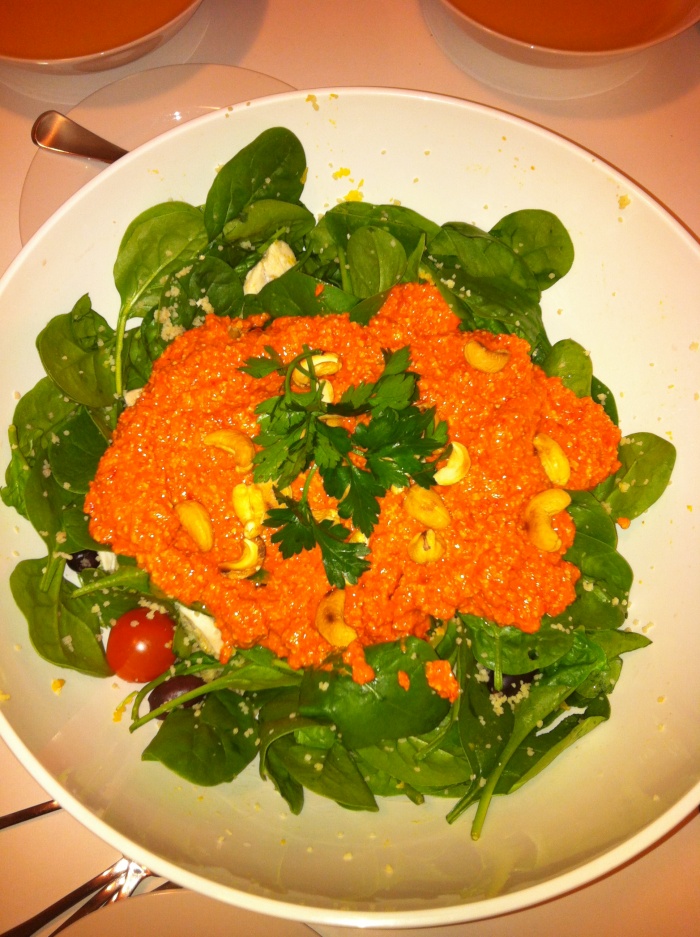 Steamed Lemon Coconut Puddings  are the fabulous finale – light as a feather and fluffy as a lemon cloud.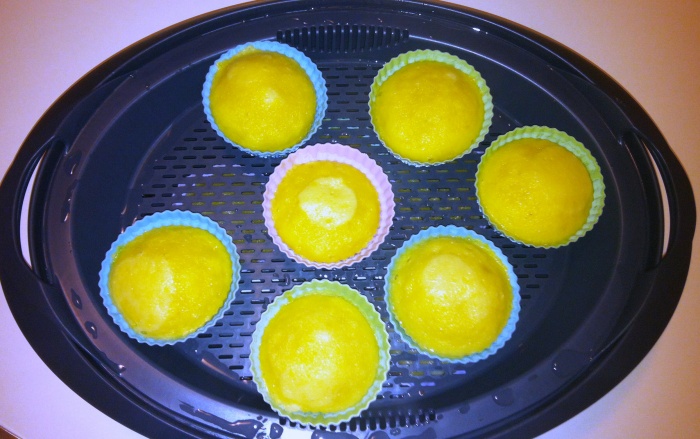 Yvonne whizzes up some home made lemon syrup which adds some serious sweetness to these perfect puds.
My thermie has got a thorough workout tonight and has done us all proud. We've made a fantastic selection of food from a relatively small selection of ingredients and despite tucking in with gusto, there's still loads left over! So much in fact, that everyone gets to go home with a goody bag!
I don't get a goody bag, but I do get my first   Thermomix cookery books Travelling with Thermomix and Full Steam Ahead. These volumes really are a sight to behold. Once I get to grip with these recipes, I'm going to be thermin' unstoppable!